1972 1303 VW Beetle Cabriolet
(With or without personalised number plate)
LHD - Ex-California Car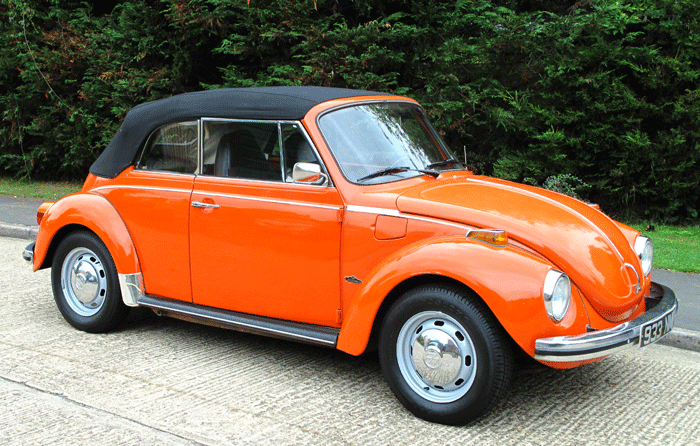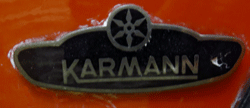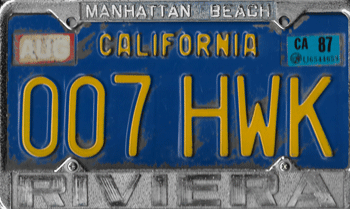 One of original number plates available
Key Dates

11th November 1972
Date of Manufacture
15th March 1973
First registered in Redondo Beach, California
1st February 1991
First registered in United Kingdom as FGV 181L
12th April 1992
Acquired by present owner at

60,937

miles
October 2017
Present Mileage

74,591

Major Renovation

19th May 1992
Engine bay seal replaced
1st August 1992
Carpets and rear shelf carpet replaced by Bernard Newberry (£225)
22nd January 1993
Replacement dash fitted
6th March 1993
UK spec headlights fitted (£104)
27th May 1995
Engine rebuilt by Harry Harpic including new clutch, plugs, points, replacement carburettor with correct I/D (£397)
8th October 1996
Brake overhaul and replacement of hoses; replaced both suspension joints (£185)
11th May 2005
New starter motor fitted (£87)
18th September 2006
4 off Firestone Tyres (£192)
19th September 2007
Replaced cracked steering wheel with original VW replacement (£85)
19th September 2007
Replaced indicator switch on steering column (£43)
24th June 2008
Complete Steering Overhaul: Two tie rods complete with ball joint ends (£93), steering idler bush (£33), center tie rod, damper and bush kit (£108) and labour by Hanningfield Motors (£215)
9th July 2008
Tracking aligned by Super Tyres Maldon (£35)
15th July 2008
Brake overhaul and new German Master Cylinder (£95)
15th July 2008
New stainless steel exhaust (£70)
26th September 2008
Purchased new wooden window frame surrond ready for hood replacement (£151)
2nd October 2008
New Sonneland material hood from European Trimming (£1,022) fitted by BJ Trimmers, East Hanningfield (£350)
November 2008
Car seats recovered by BJ Trimmers, East Hanningfield (£400)
17th June 2010
New battery (£84)
17th June 2011
New plugs, points, condenser; timing adjusted and running checked by Hanningfield Motors (£65)
10th June 2014
Rear brakes stripped and cleaned by Falmouth Diesels for MOT (£147)
16th July 2015
New exhaust tail pipes (£22)
August 2015
Original wheels shot blasted and powder coated by Maldon Shot Blasting & Powder Coating Ltd (£290)
Recent Years MOT Mileage

June 2017
74,546
June 2016
74,444
May 2015
74,207
June 2014
73,641
November 2012
73,453
October 2011
72,934
October 2010
72,147
October 2009
71,836
September 2008
71,166
September 2007
70,327
| | | |
| --- | --- | --- |
| | Concours Condition???? - No | |
| | * Car had had a "Californian Quick Spray" before it was shipped to UK and before I bought it. This is where they just mask it off and spray over the original paint. This has chipped in places, and in other places slight bubbling is present..... not that you would see it from a distance. Ideally the car needs a respray to bring it to tip top condition | |
| | * Coming from the dry State of California there was no rust on the car when I bought it. It did have one small plate welded to the rear passenger footwell. The car has been garaged during the 25 years that I have owned it. | |
| | * The engine runs well and starts easily; if it is left without running for say 3 months then some blue smoke emerges on initial start up. My last 350 mile trip from Cornwall took just over 7 hours which is an indication of how well it runs. | |
| | * One of the chrome hub caps has been dented/scratched and beaten out. | |
| | * Ideally windscreen rubber and trim needs replacing.... which would be ideally done if the car were to be resprayed. | |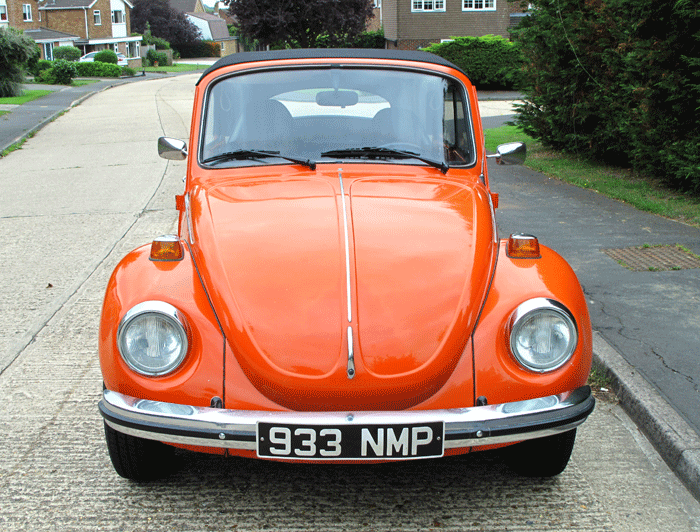 .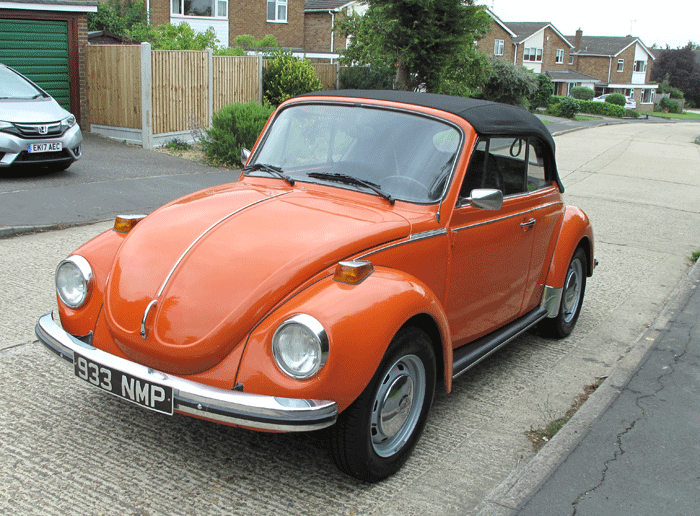 .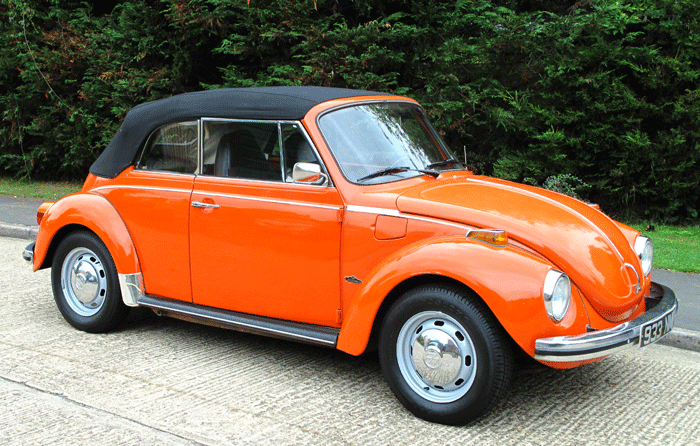 .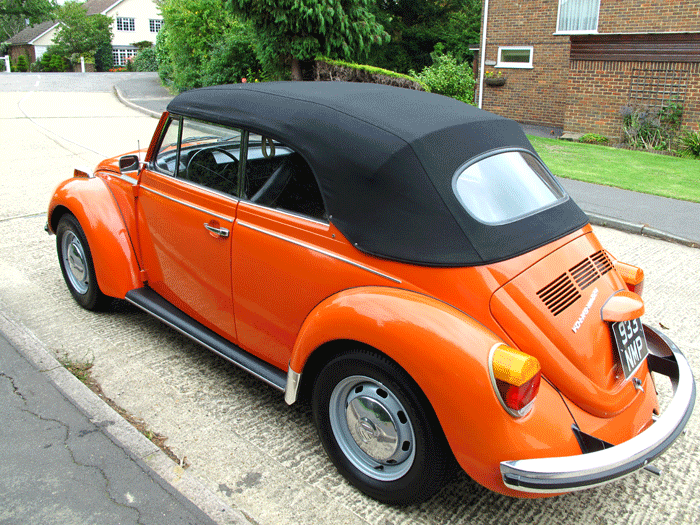 .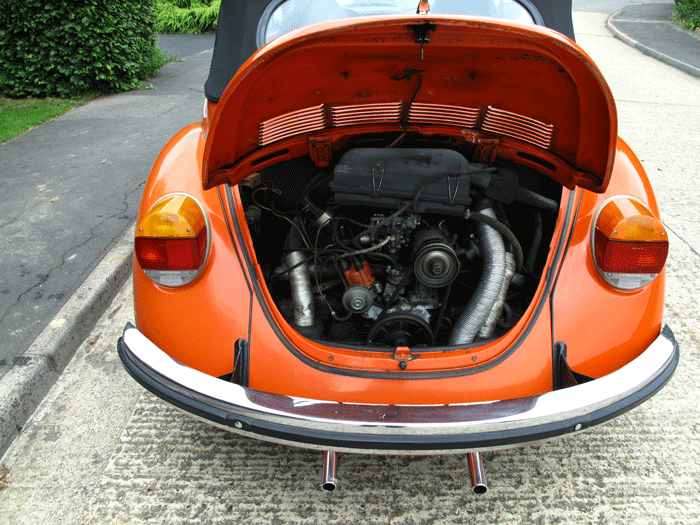 .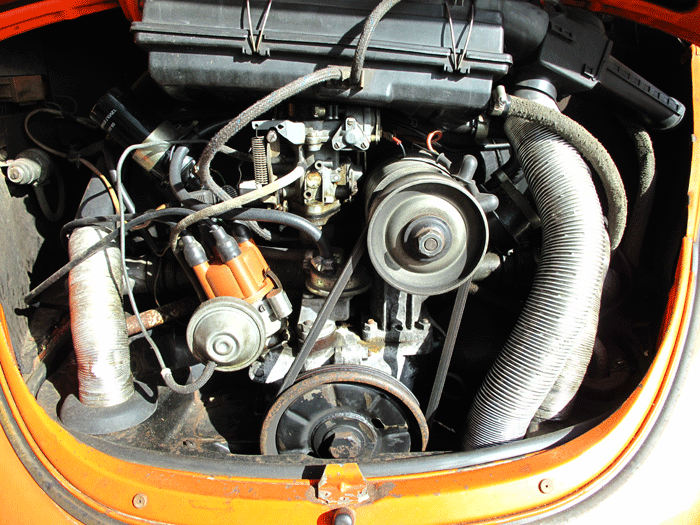 Engine bay original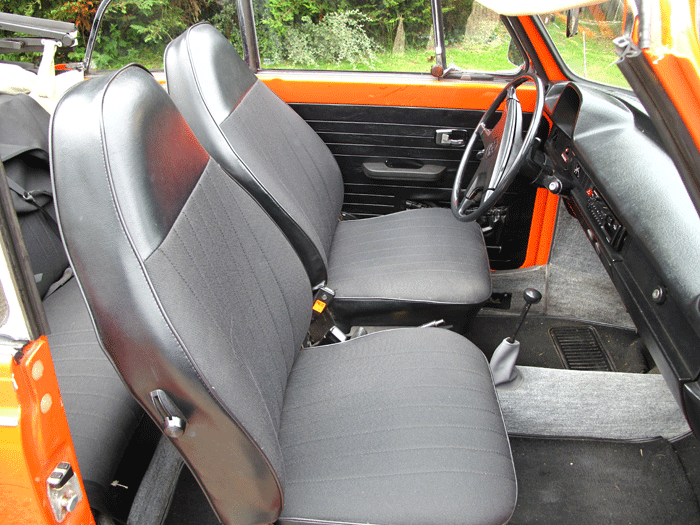 Seats recovered by BJ Trimmers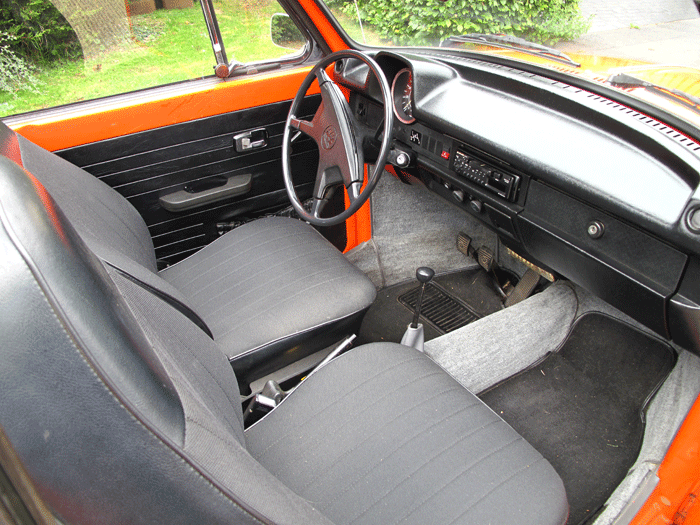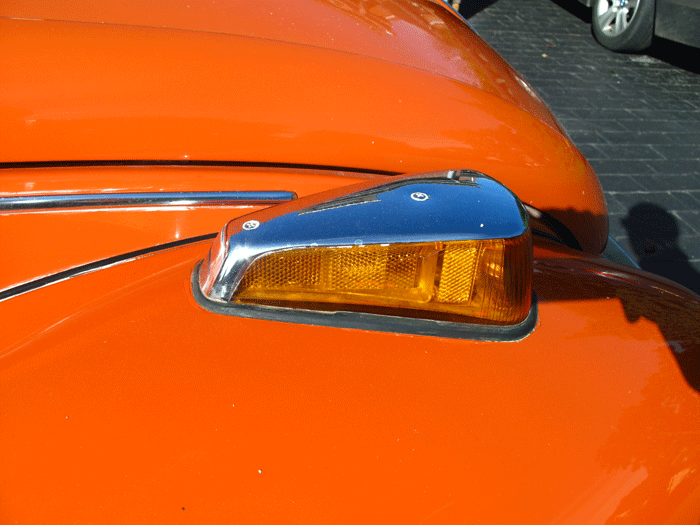 .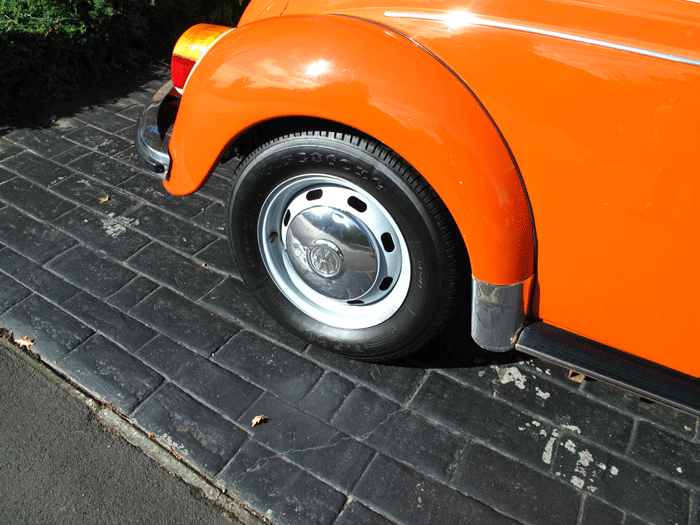 .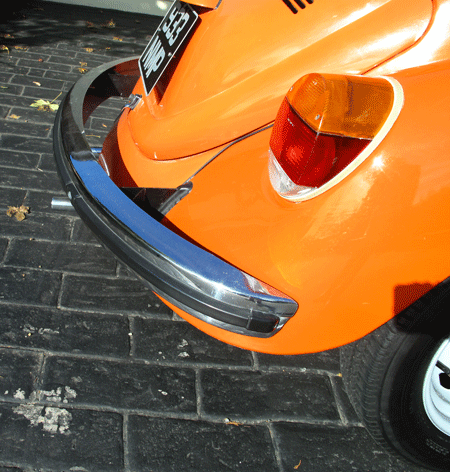 Chrome on front and rear bumper reasonable (but not perfect!)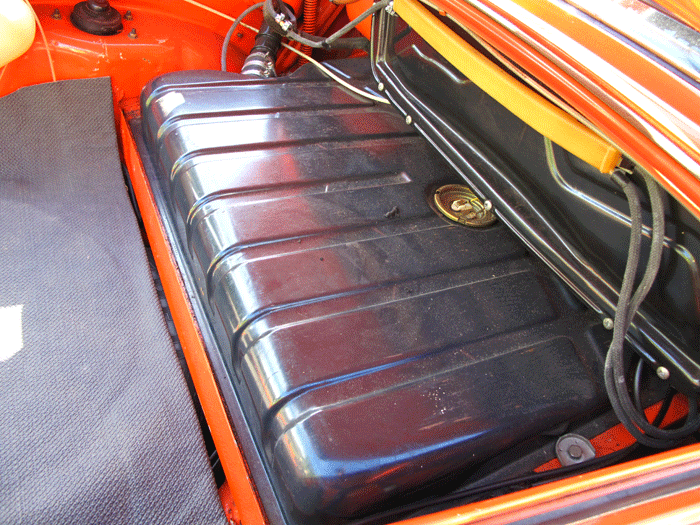 .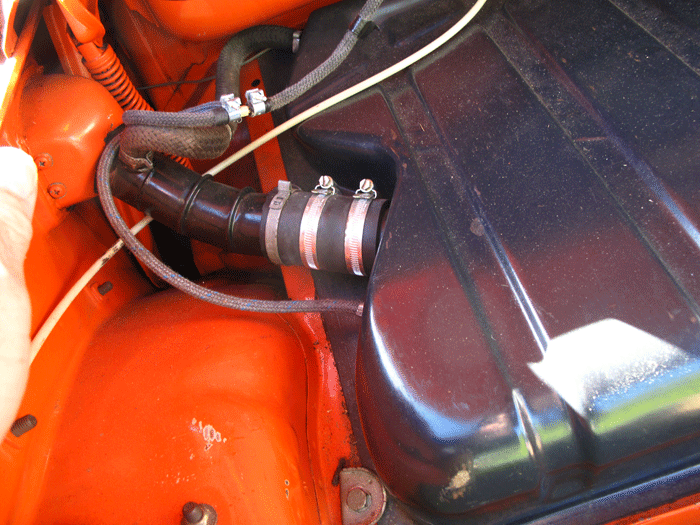 Hose connection to petrol tank replaced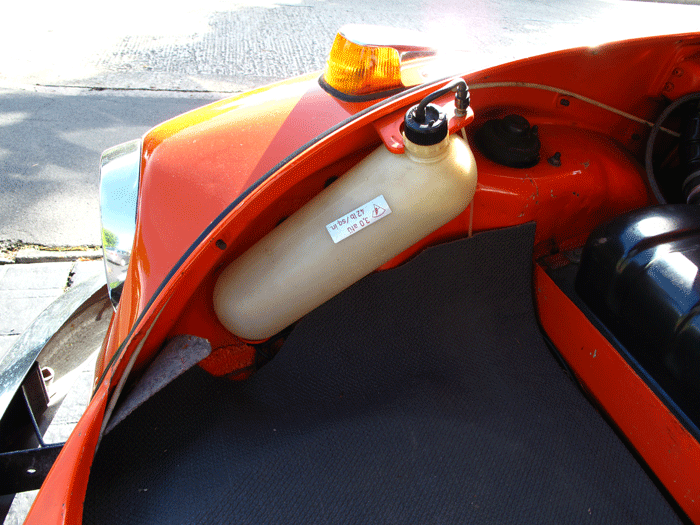 Original windscreen washer in working order; valve on steering column replaced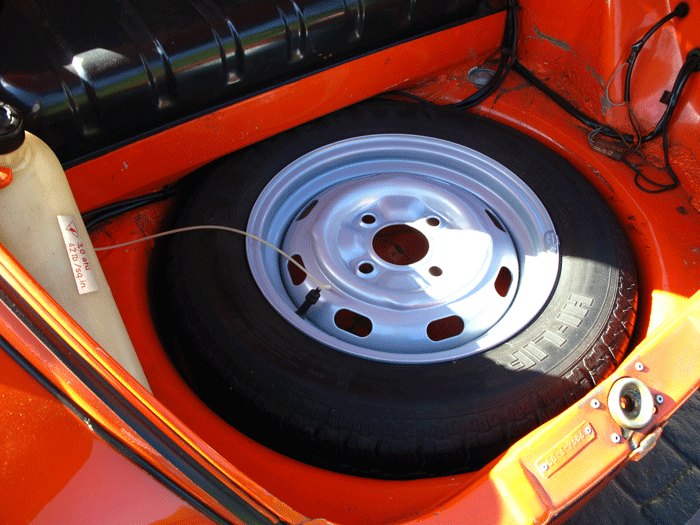 Spare wheel shot blasted and powder coated along with road wheels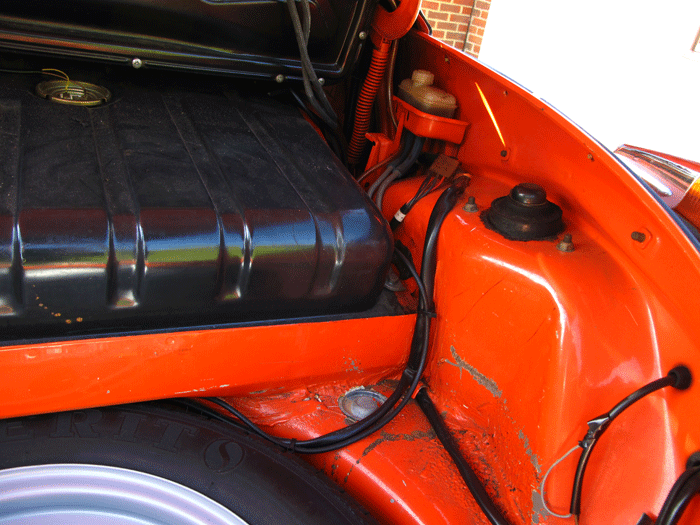 Front boot area tidy and rust free
Dash cracked by Californian sun has been replaced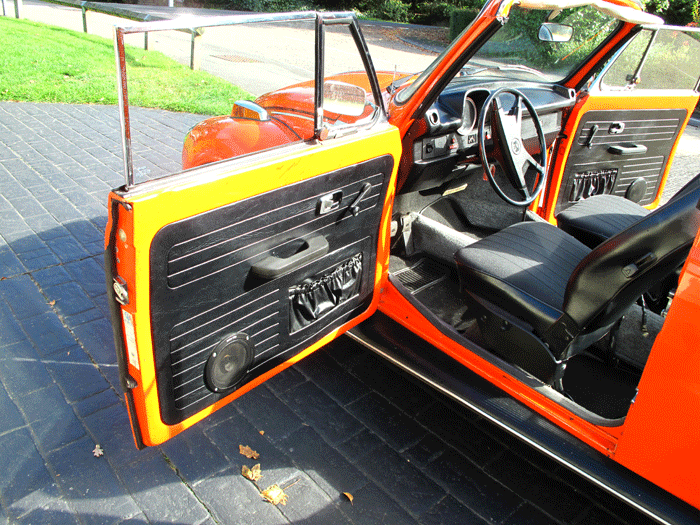 .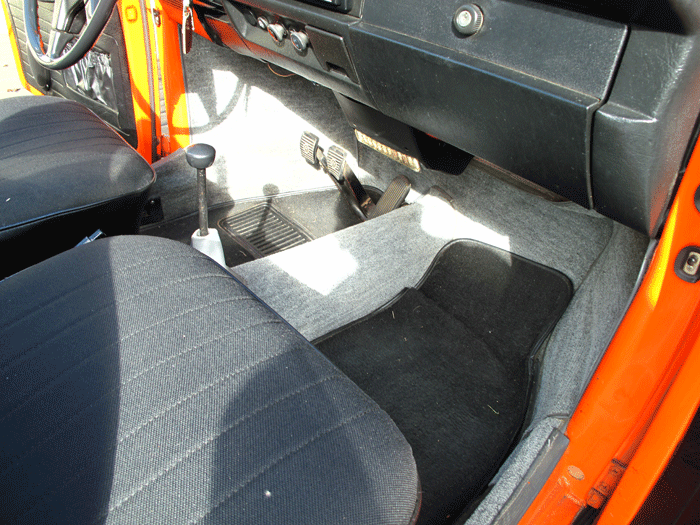 Re-carpeted by Bernard Newberry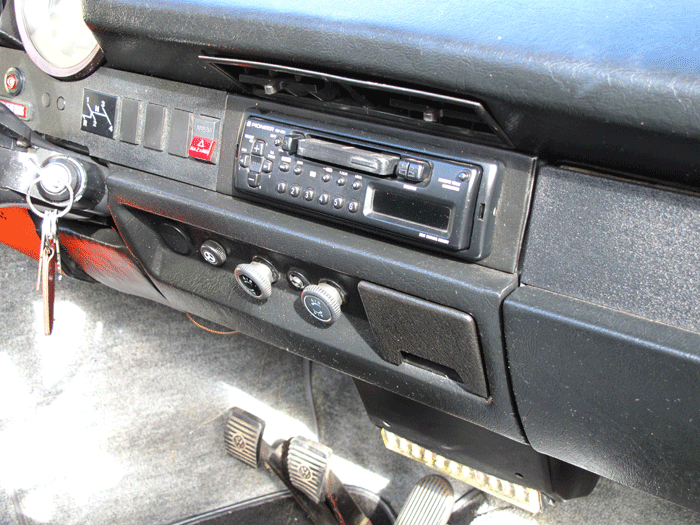 Pioneer cassette/radio with removable front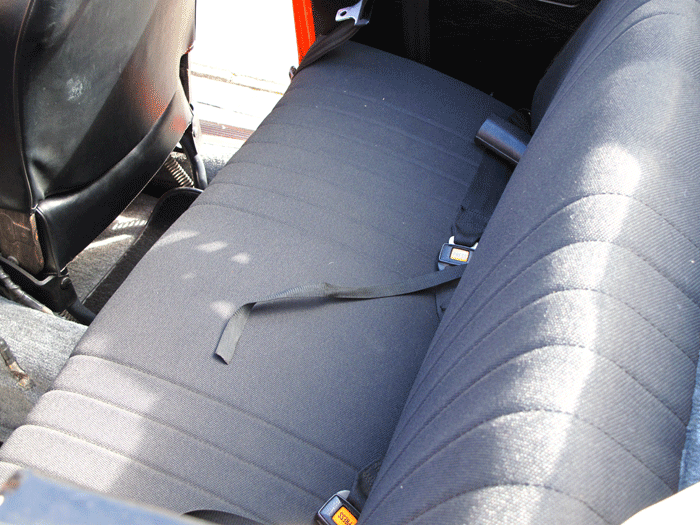 Seats recovered by BJ Trimmers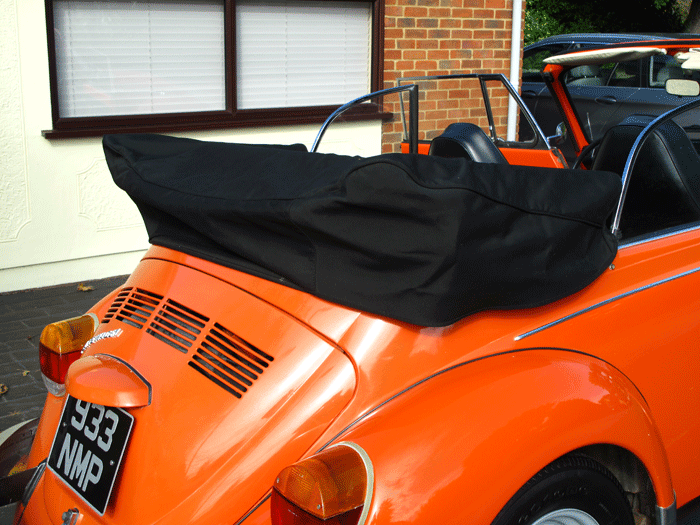 Sonneland fabric hood bag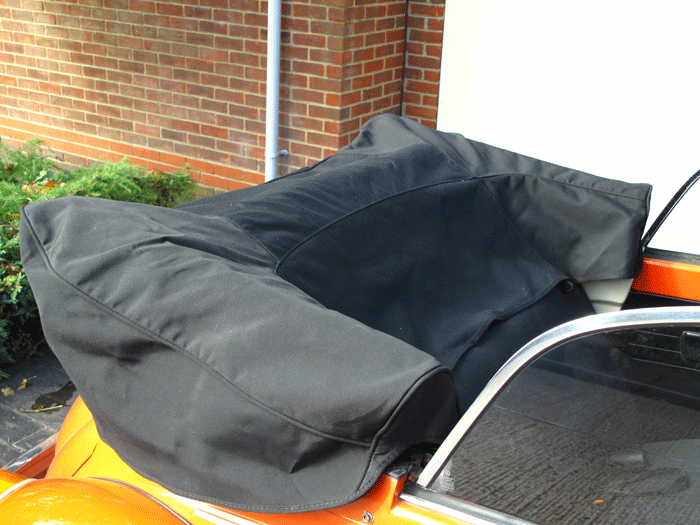 .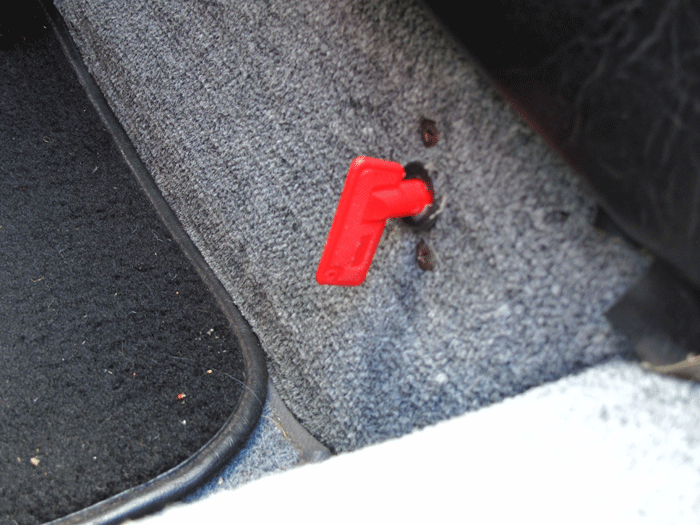 Battery Isolator Switch

VIN/Chassis/Frame Number 1532317248