Day 3 - Montaña Blanca to Teguise
| | | | |
| --- | --- | --- | --- |
| | Garmin Data | | |
| | Distance | 16.3 km | |
| | Time Elapsed | 5 hrs 23 mins | |
| | Moving Time | 3 hrs 18 mins | |
| | Average Moving Pace | 4.94 km/hr | |
| | Elevation Gain | 274 m | |
| | Elevation Loss | 244 m | |
| | Maximum Elevation | 343 m | |
| | Minimum Elevation | 181 m | |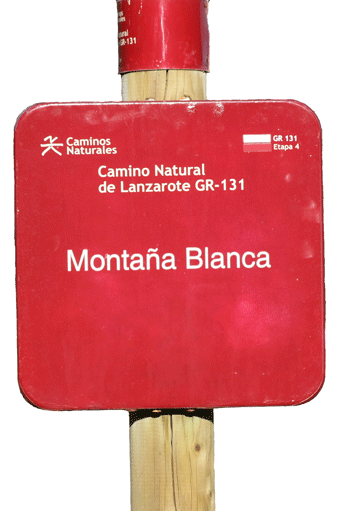 Montaña Blanca is a nucleus that belongs to the municipality of San Bartolomé, and is located between two mountains, Montaña Guatisea and Montaña Blanca. It owes its name to the 590 m high peak of Montaña Blanca which dominates the southeastern part of the island.

Large hydraulic works were developed on both Montaña Guatisea and Montaña Blanca to make the most f the water runoff, with reservoirs able to store it. They consist of open ditches on the slopes to catch water and pipe it to the so-called "maretas" in which it is kept, after it has gone through "coladeras" to remove sediments. By this system the population of Tias was provided with water from Montaña Blanca, and the population of San Bartolomé was provided from Montaña Guatisea.

The El Grifo winery is located near San Bartolomé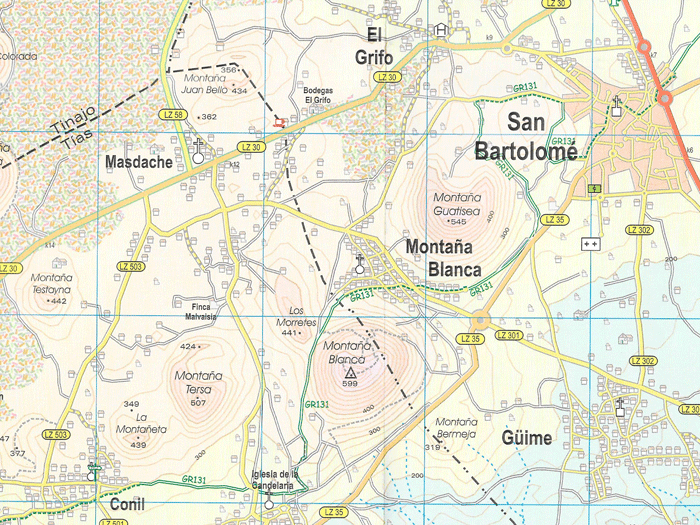 Image courtesy of "Lanzarote Tour & Trail Map by Discovery Walking Guides Ltd (David Brawn 2016)"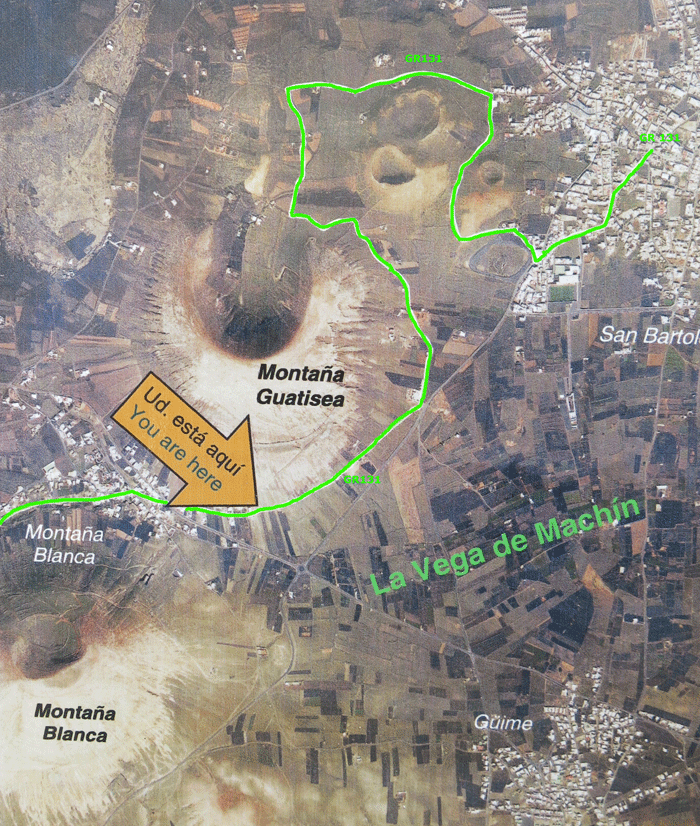 The GR131 takes a tortuous path around Montaña Guatisea to San Bartolomé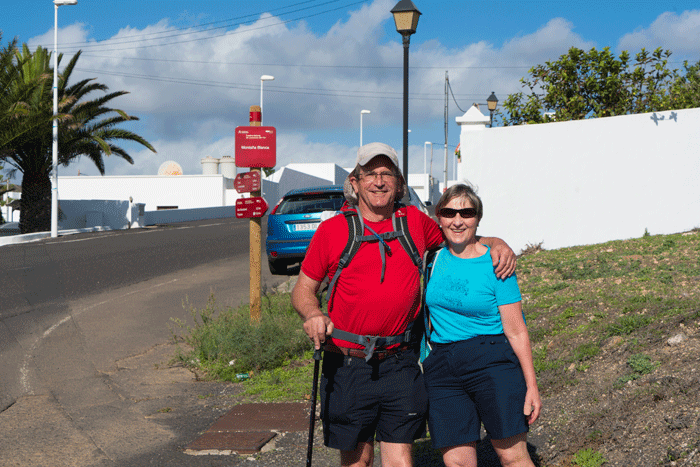 Ready to leave Montaña Blanca (Photo: Andreas Weibel)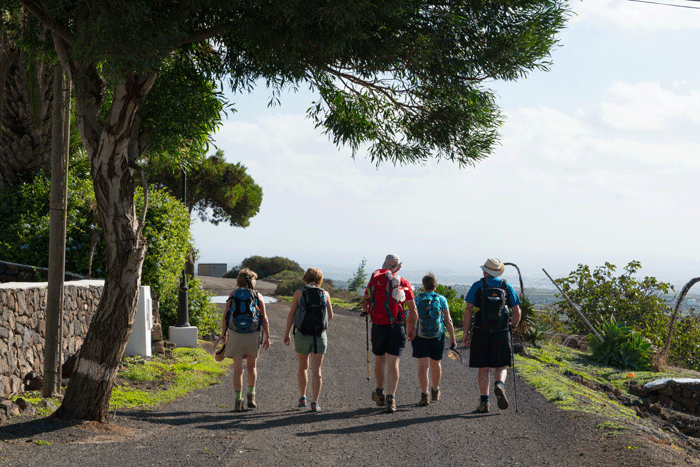 (Photo: Andreas Weibel)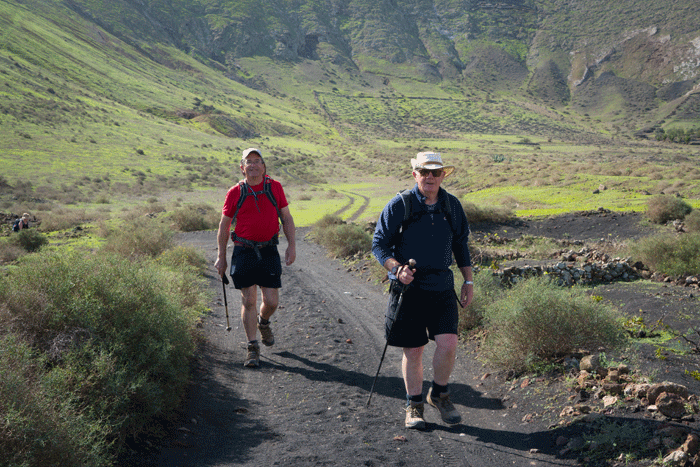 (Photo: Andreas Weibel)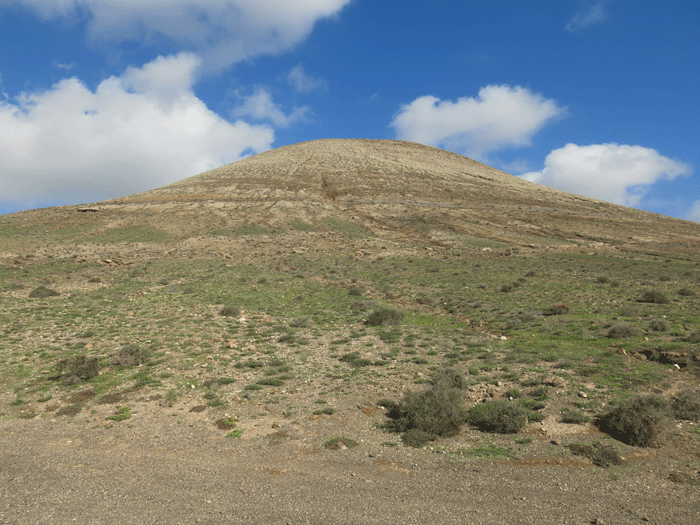 Montaña Guatisea 545 m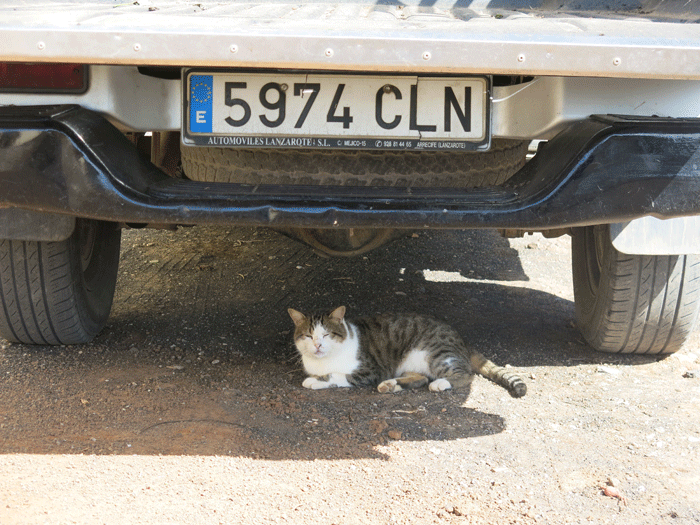 It's hot wearing a fur coat..... a cat has to find shade wherever it can!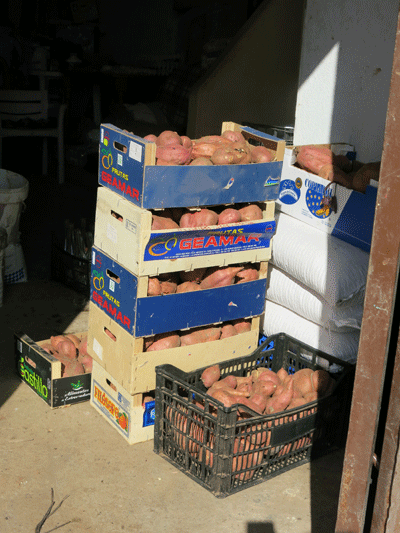 Locally produced sweet potatoes ready for market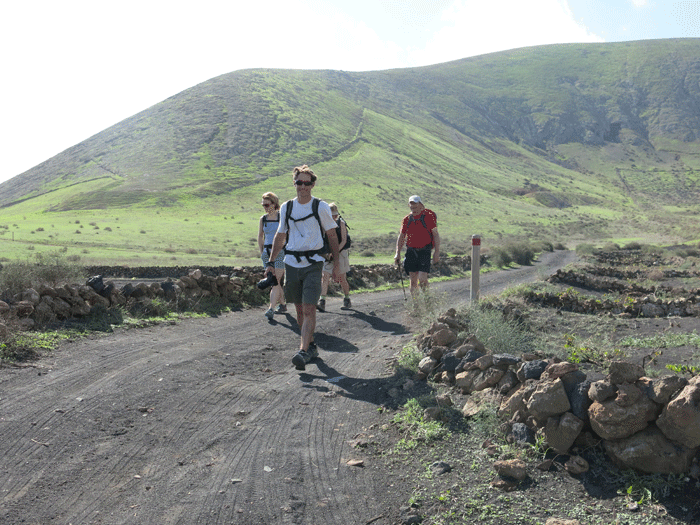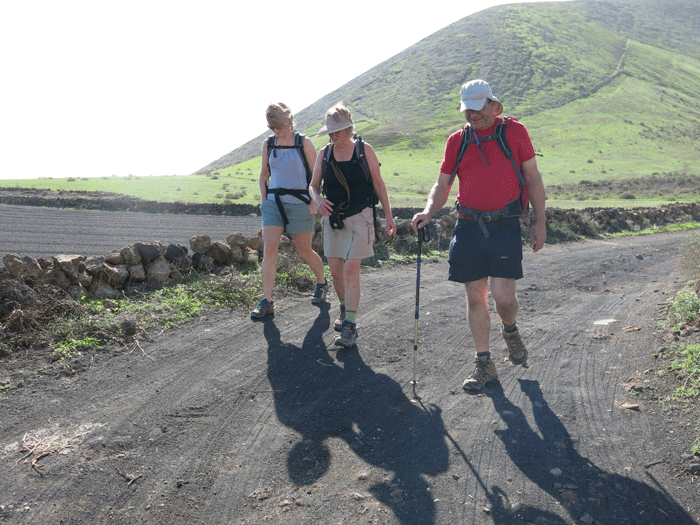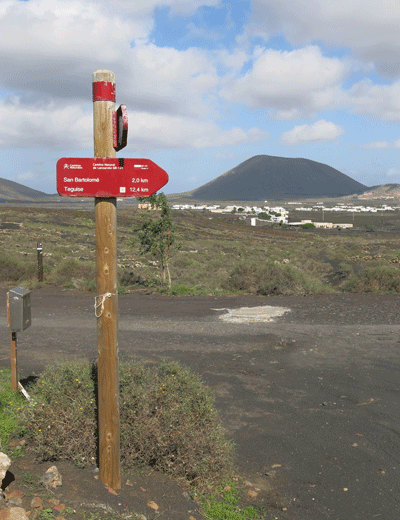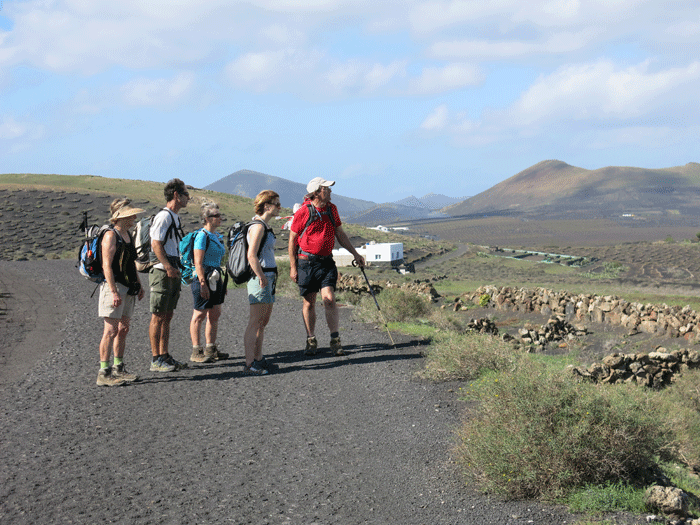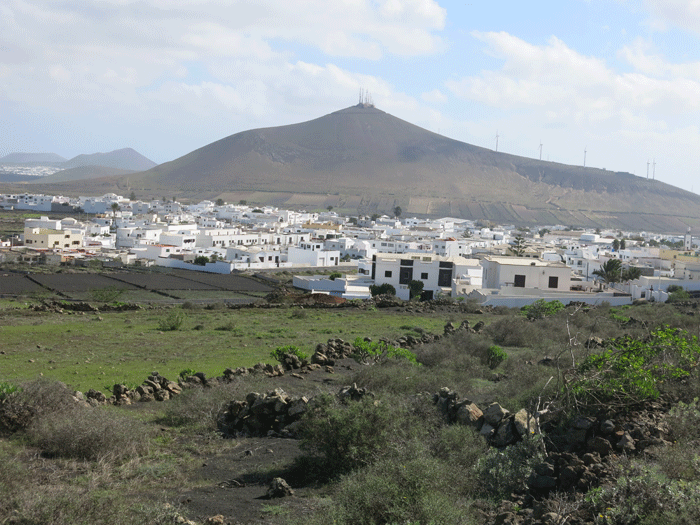 San Bartolomé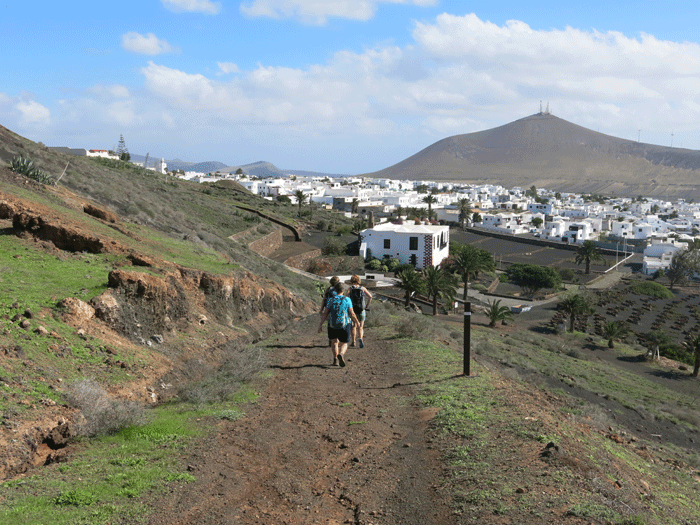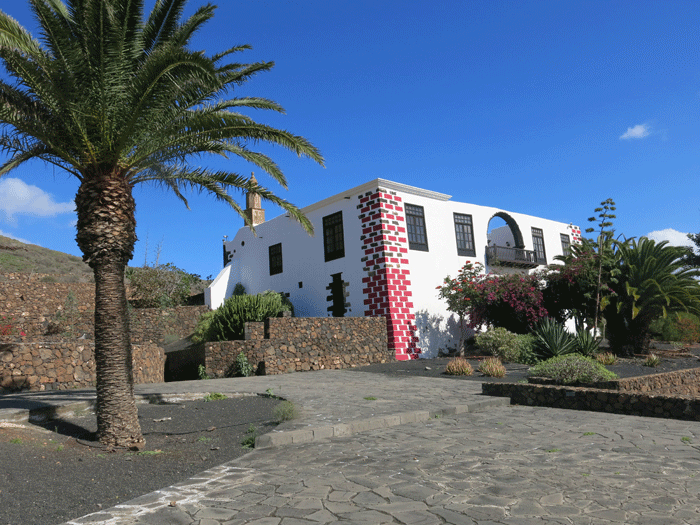 Casa Mayor Guerra
Just outside the town to the west is the impressive Casa Mayor Guerra, the 18th century home of the former military Governor of Lanzarote. The building is only really used occasionally for civic functions, so is not open to the public.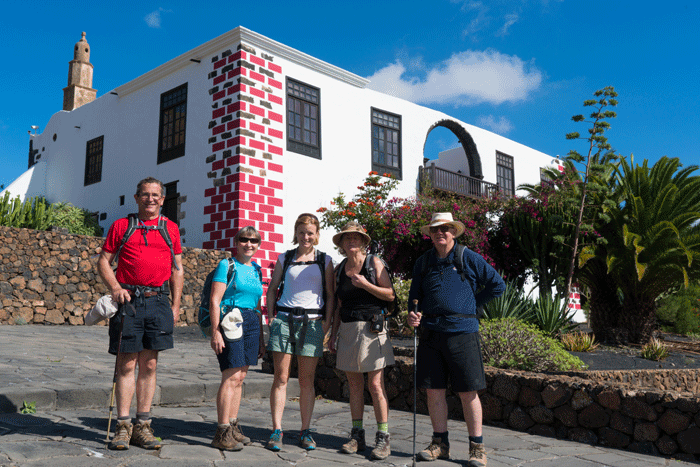 (Photo: Andreas Weibel)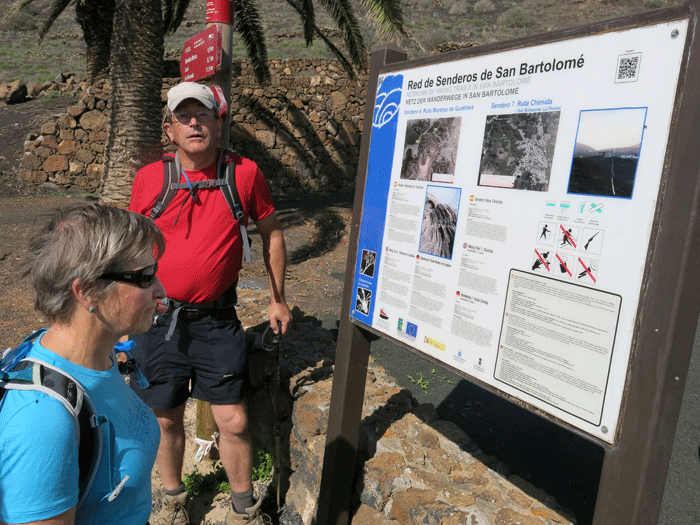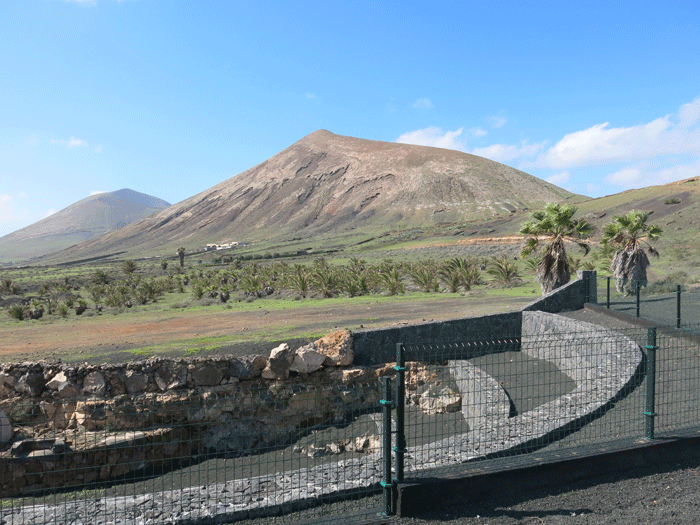 Looking back towards Montaña Guatisea and Montaña Blanca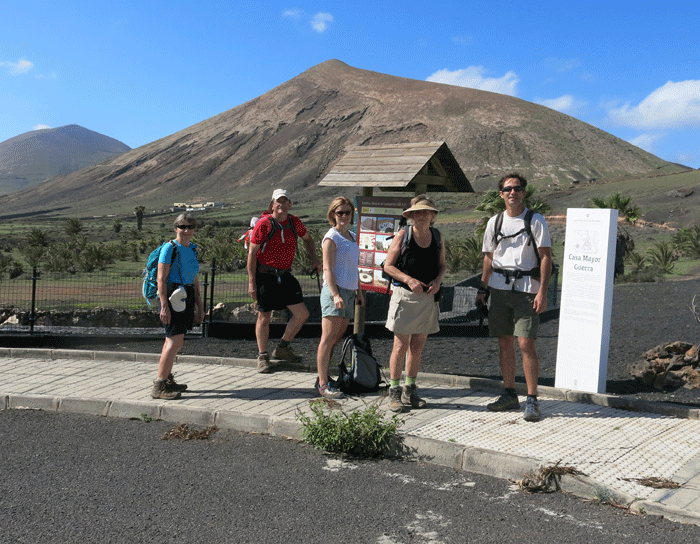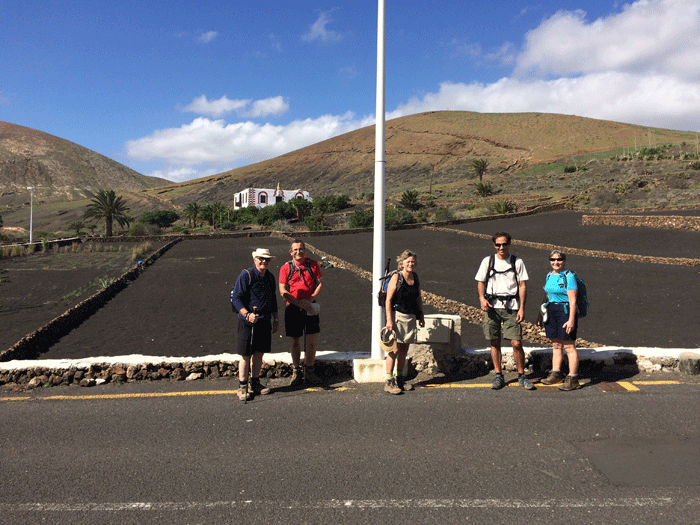 (Photo: Anna)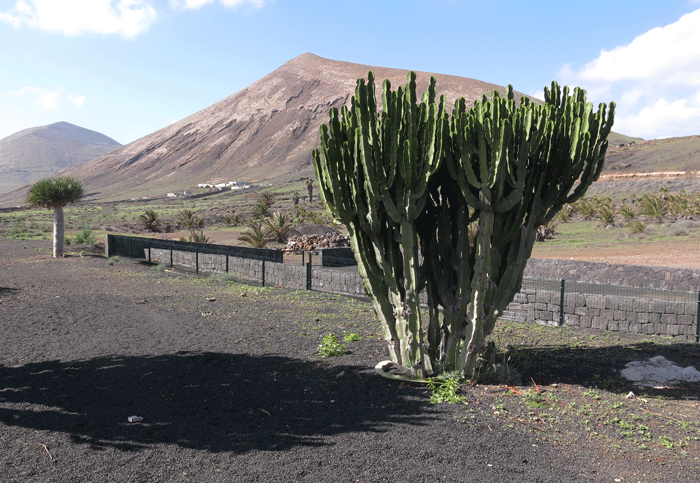 San Bartolomé

The village of San Bartolomé occupies a central position on the island, and is one of the most dynamic municipalities in terms of population growth. It has been traditionally characterised by its agricultural importance, above all by the production of sweet potatoes in the "el jable" (giving the towns inhabitants the nickname of the batateros – sweet potatoes), and of wine in La Geria. Besides, there are areas of land dedicated to the cultivation of pulses, cereals and vegetables around the village. Stockbreeding, mainly goat and sheep farming, is an important activity.

Ground in this area is covered by sands of organocenic origin, which cross the island from Famara to the southeast coast. A peculiar and important growing system has developed, taking advantage of these sands, which help to maintain ground humidity and temperature and avoid runoff. In order to develop this growing system windbreaks made from cereals are used, called "bardos", to protect the crops from wind.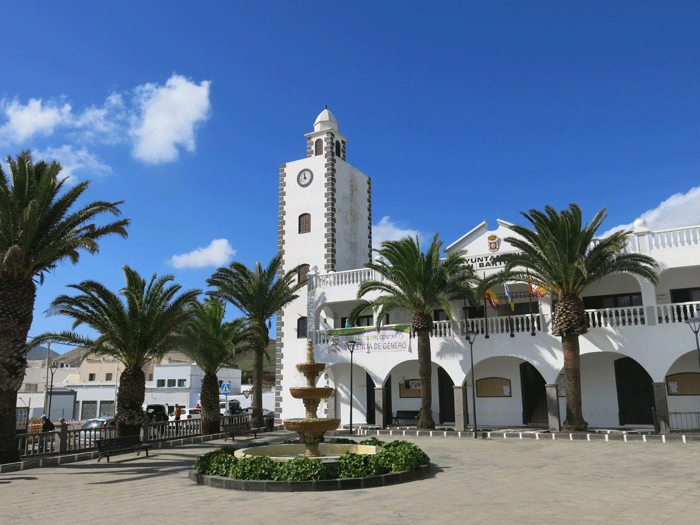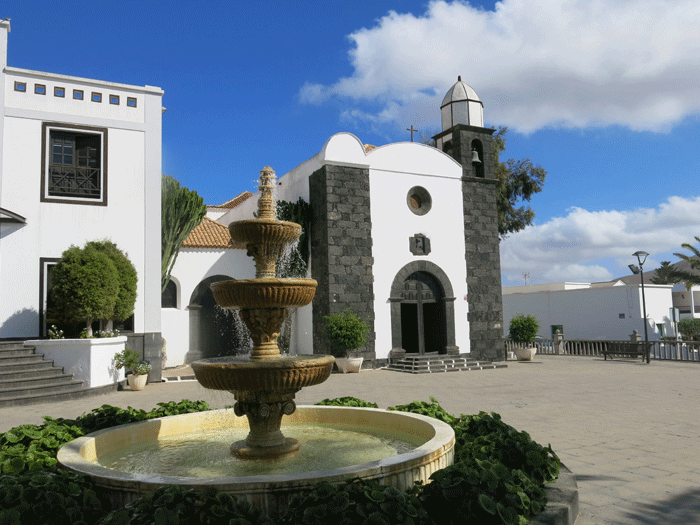 The 18th Century Church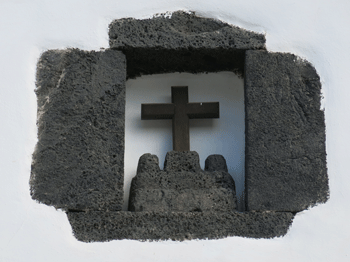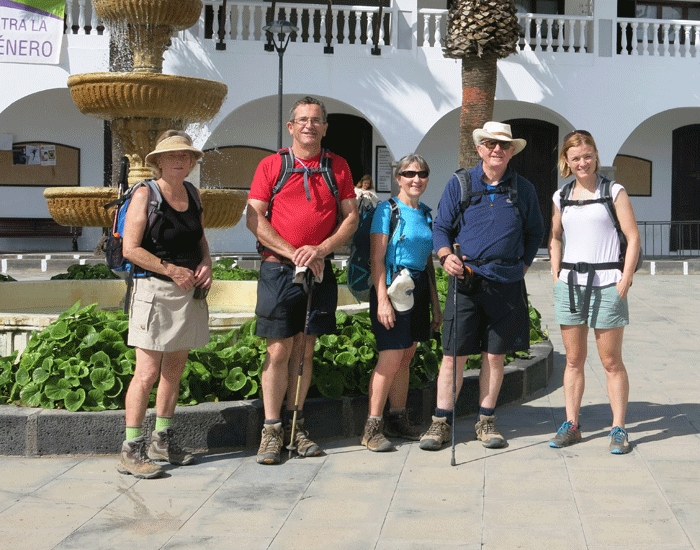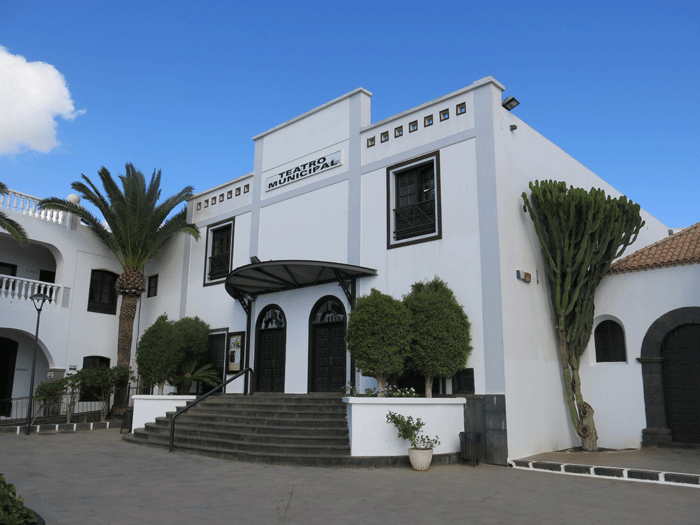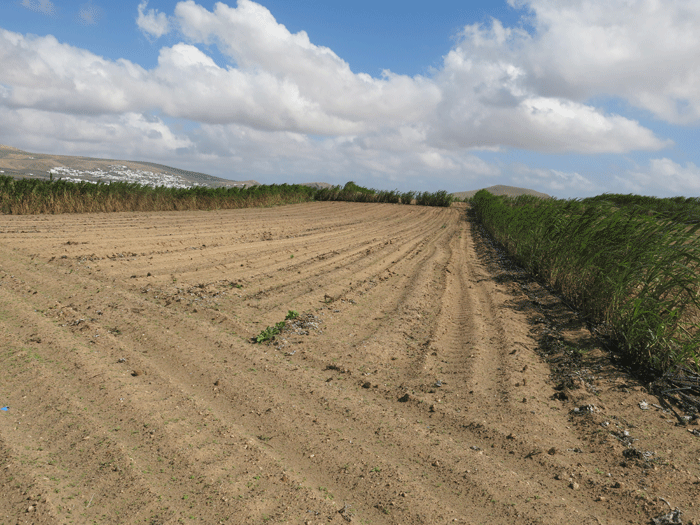 The sandy soil and the fields protected by a hedge of sweet corn to reduce the effect of the wind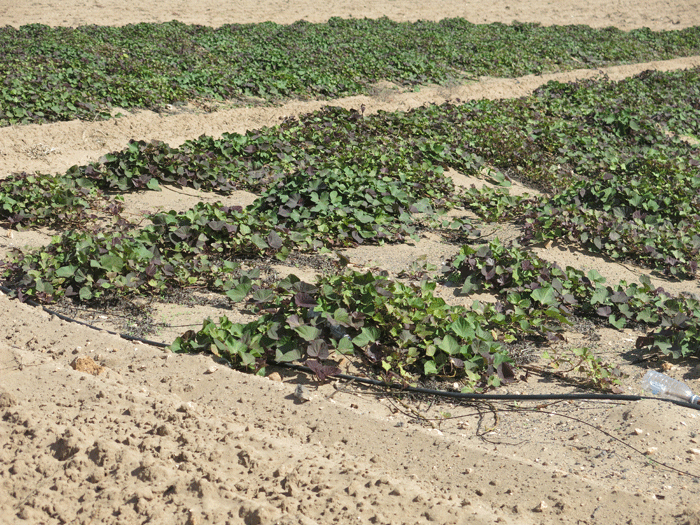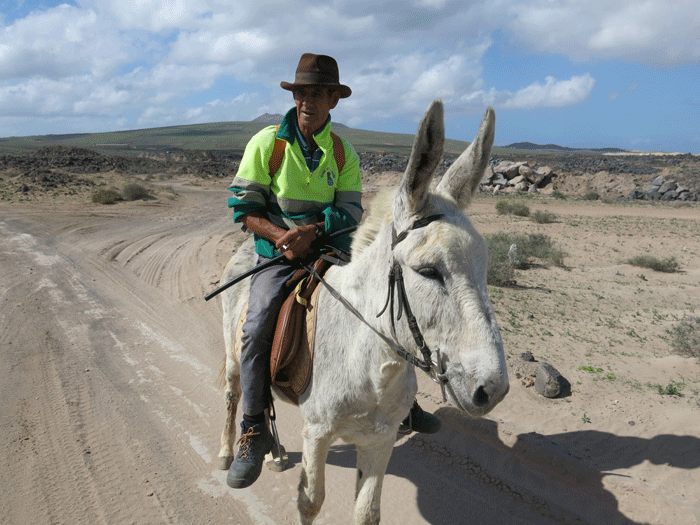 Eufemio out for a ride on his donkey on his 61st birhtday. He works nearby, and
can't resist returning to his workplace even on his day off!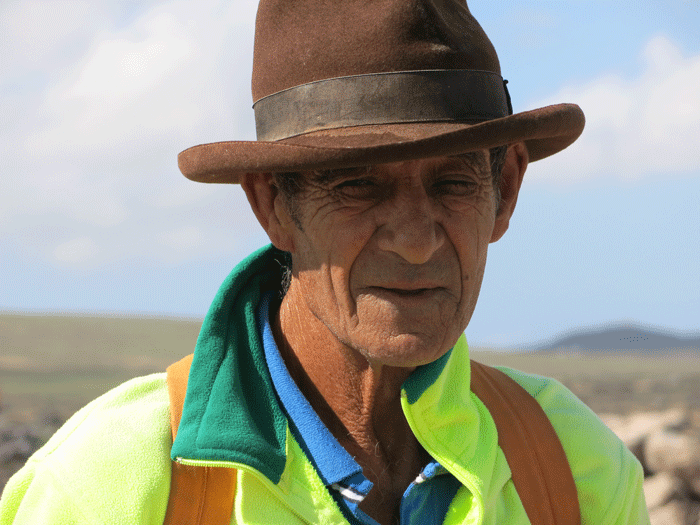 Eufemio, such a characterful face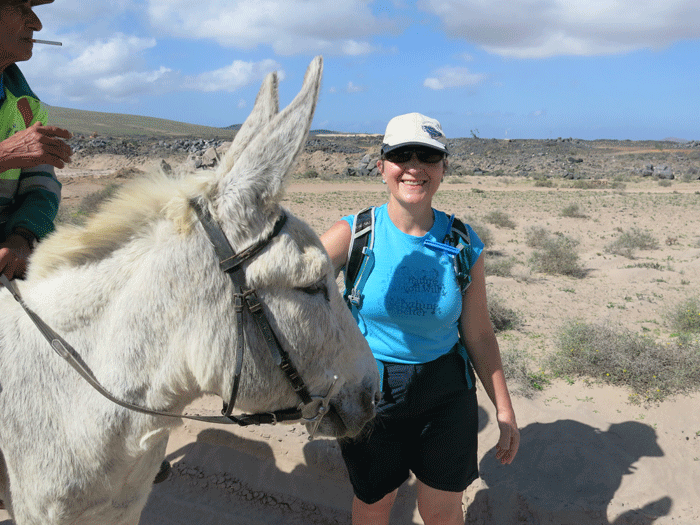 Everybody loves a donkey!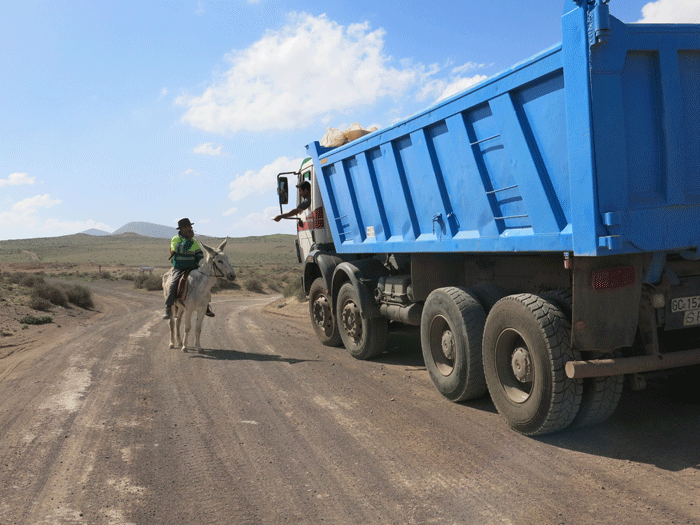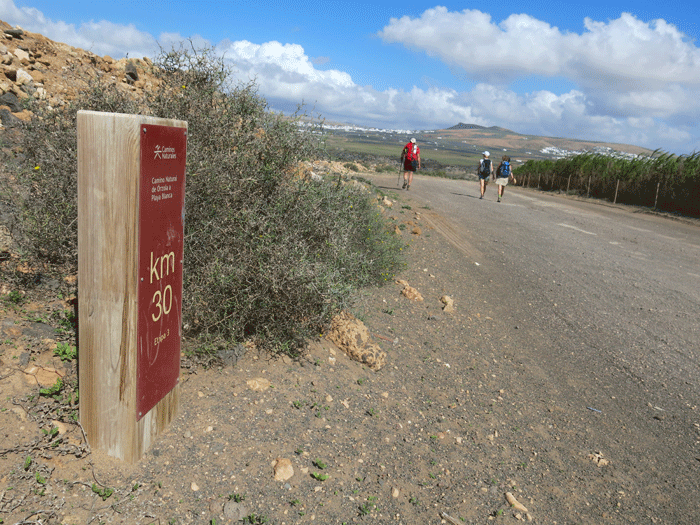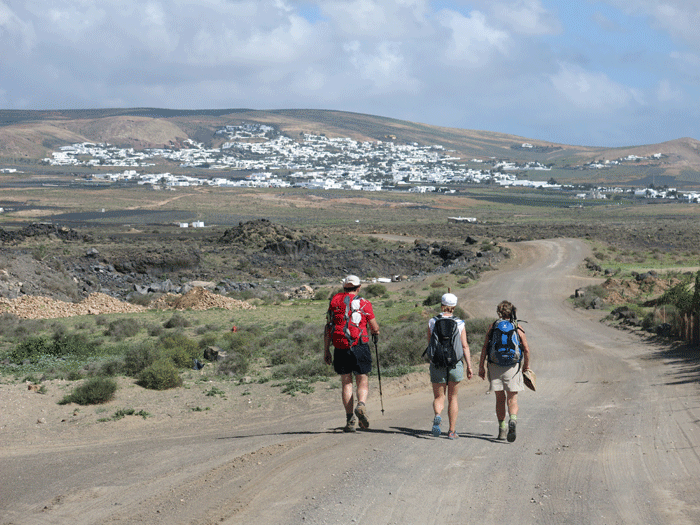 Heading towards Teguise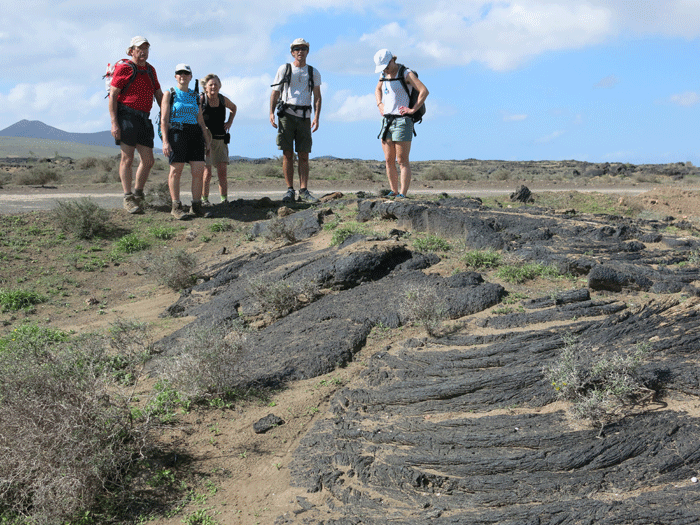 "Rope" lava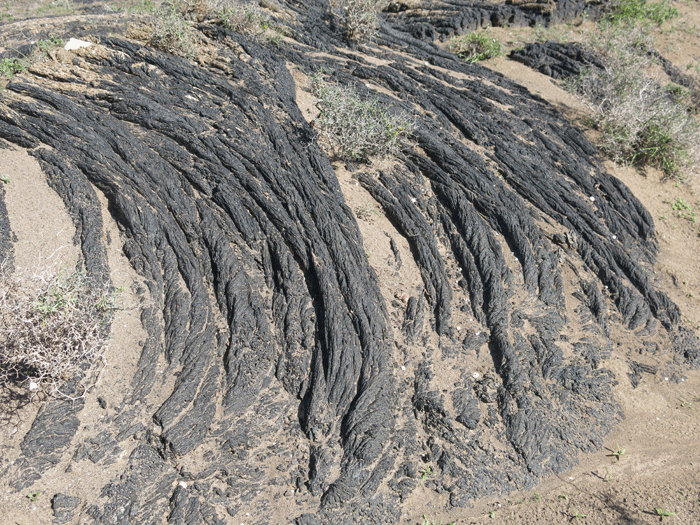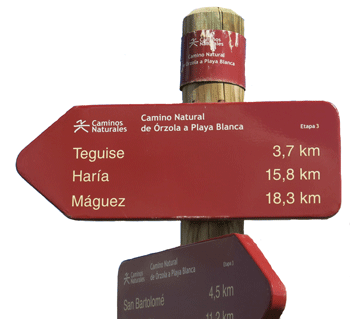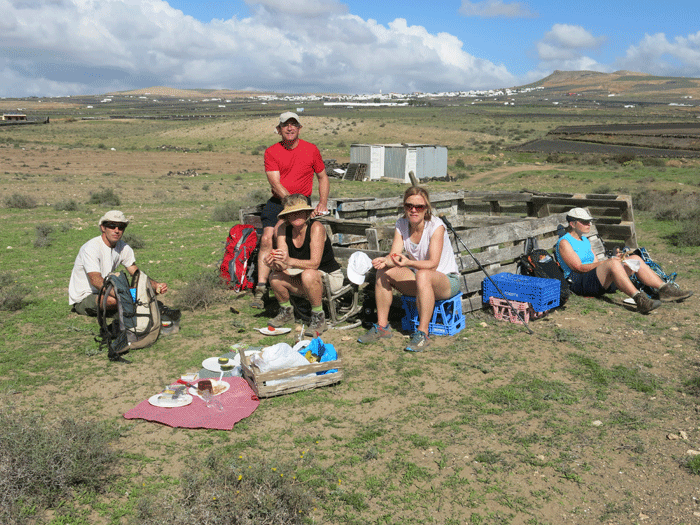 Time for lunch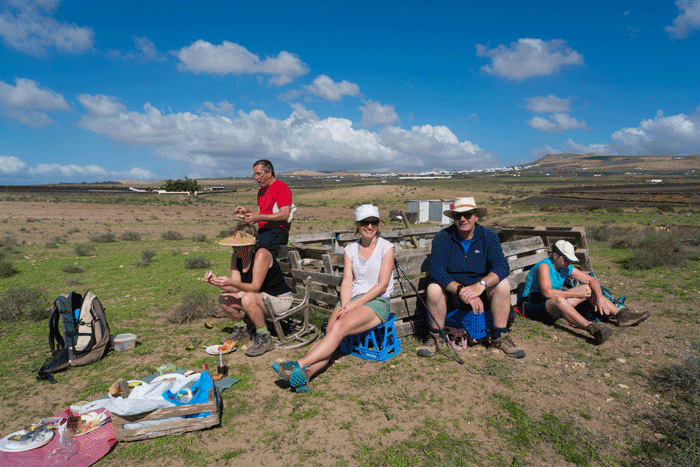 (Photo: Andreas Weibel)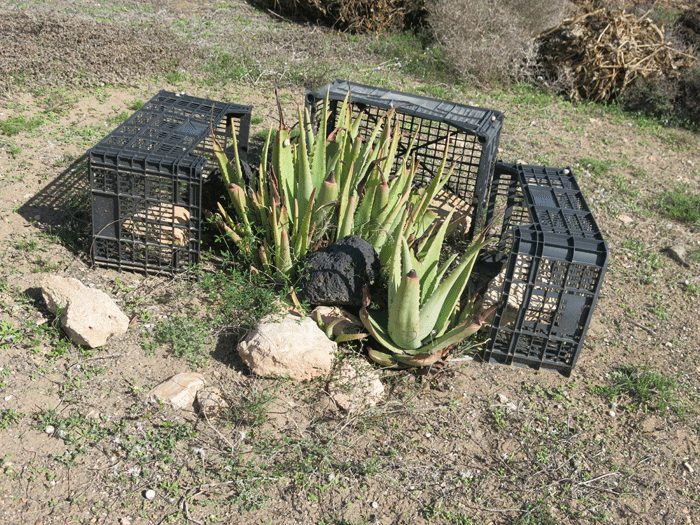 Crates are frequently used to protect plants from wind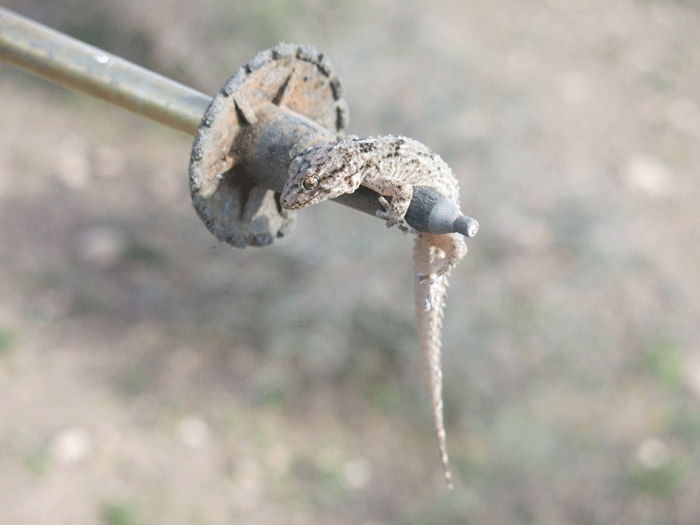 Larry the Lizard trying to blend in colourwise with the surroundings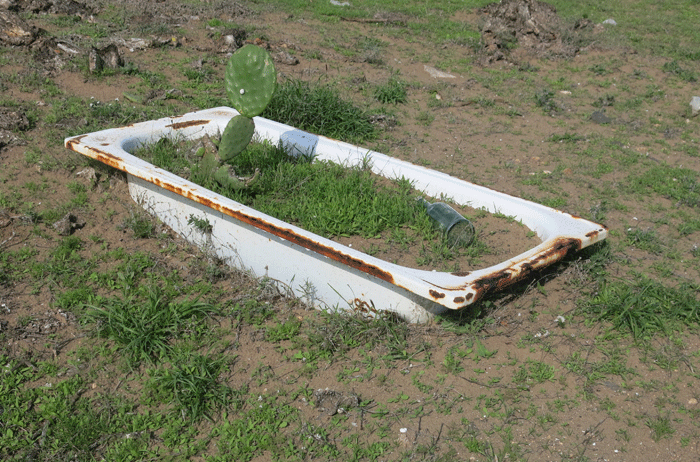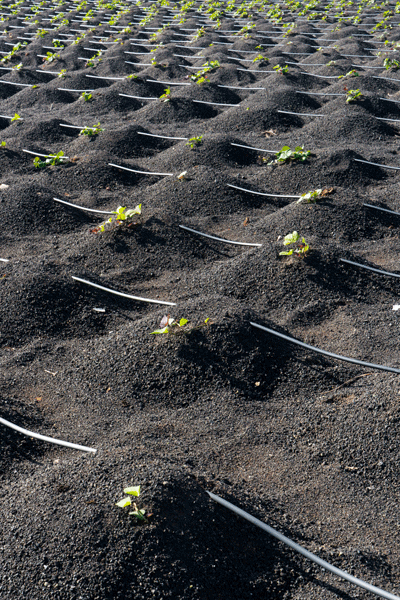 (Photo: Andreas Weibel)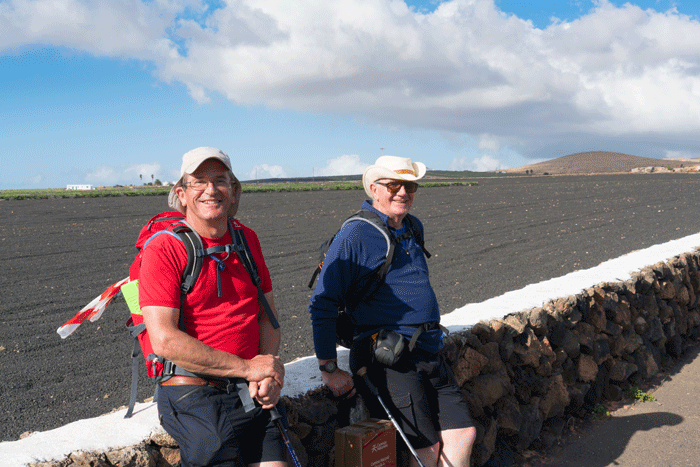 (Photo: Andreas Weibel)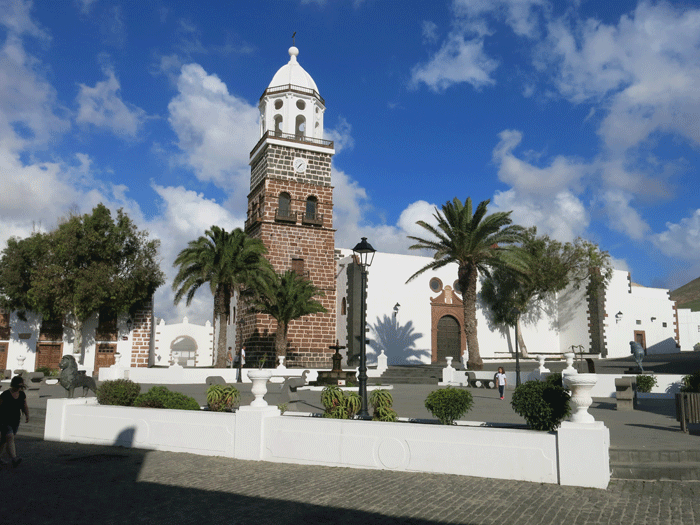 Teguise church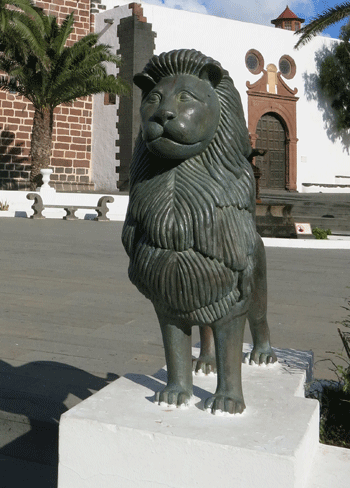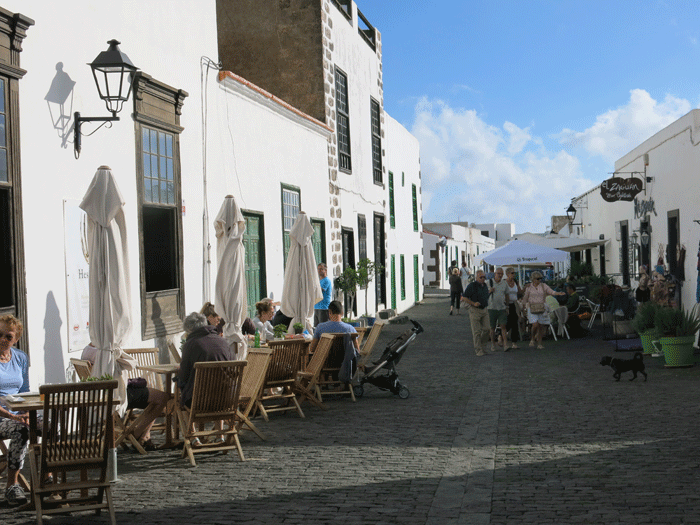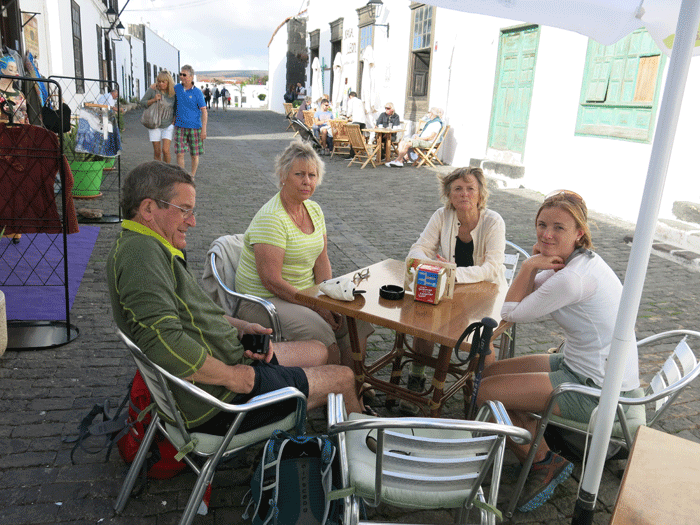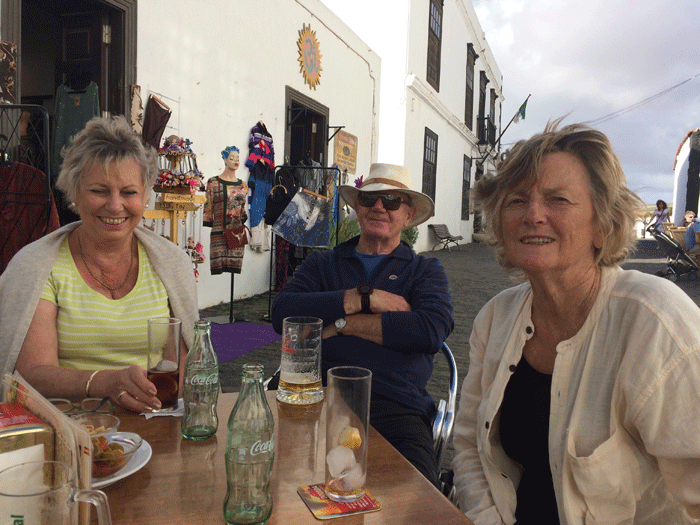 Sue, Mick & Helen (Photo: Anna)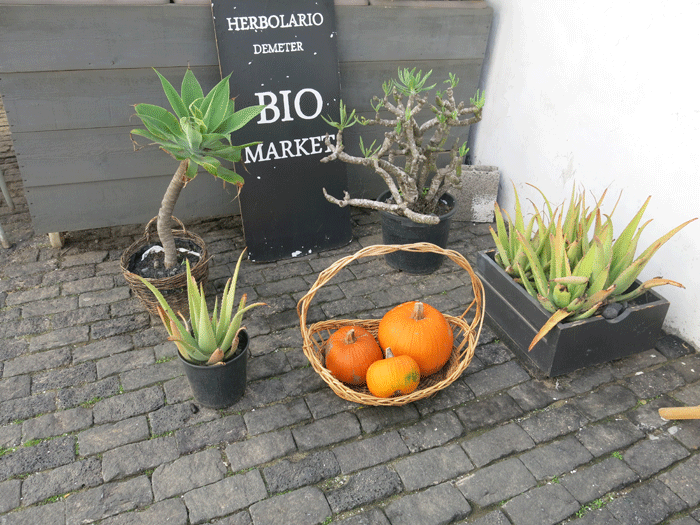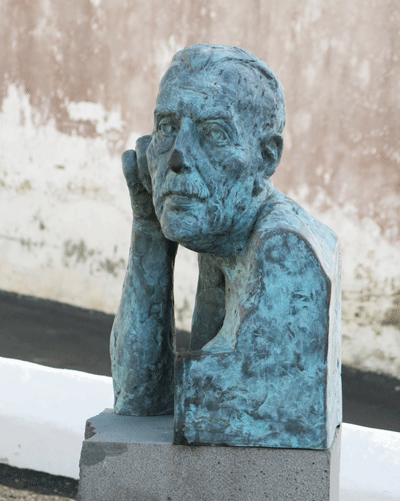 Leandro Perdomo Spínola (1921-1993)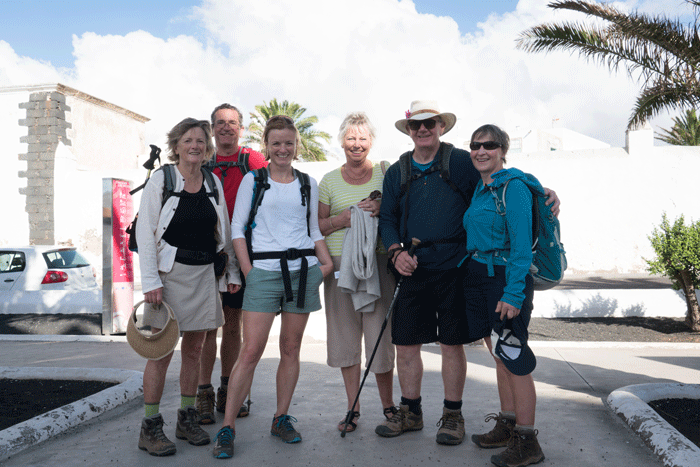 (Photo: Andreas Weibel)