Day 1 - Friday 26th August 2016
Urdón to Treviso
Distance

Time

Elevation in meters


Km
Elapsed
Hrs-Mins
Moving
Hrs-Mins

Gain

Loss

Min

Max

16.5
6H05
818
818
93
911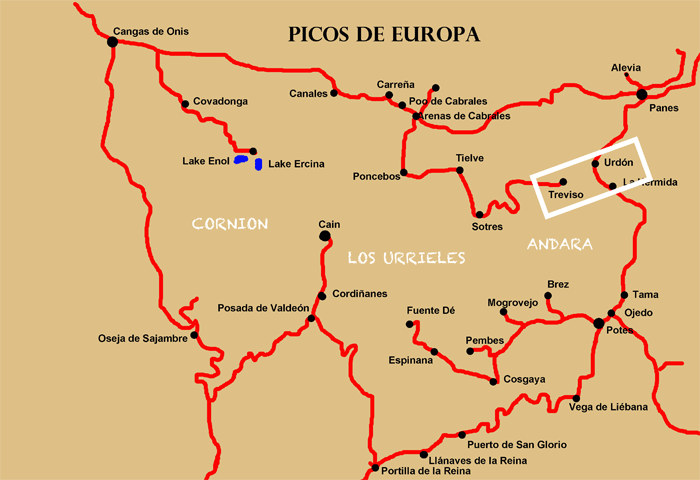 Location of the walk
.
| | | | |
| --- | --- | --- | --- |
| | Garmin Data | | |
| | Distance | 16.5 km | |
| | Time Elapsed | 6 hrs 5 mins | |
| | Moving Time | Not Available | |
| | Elevation Gain | 818 m | |
| | Elevation Loss | 818 m | |
| | Maximum Elevation | 911 m | |
| | Minimum Elevation | 93 m | |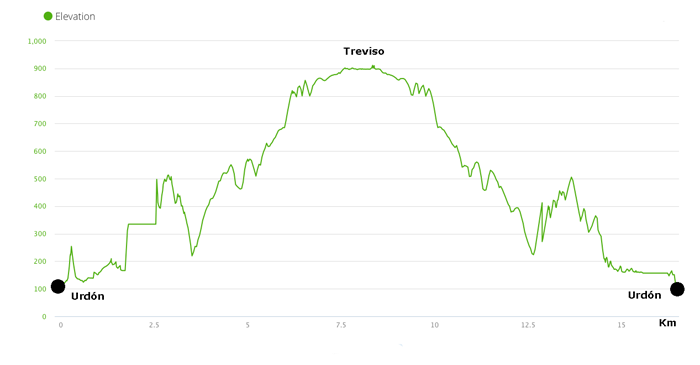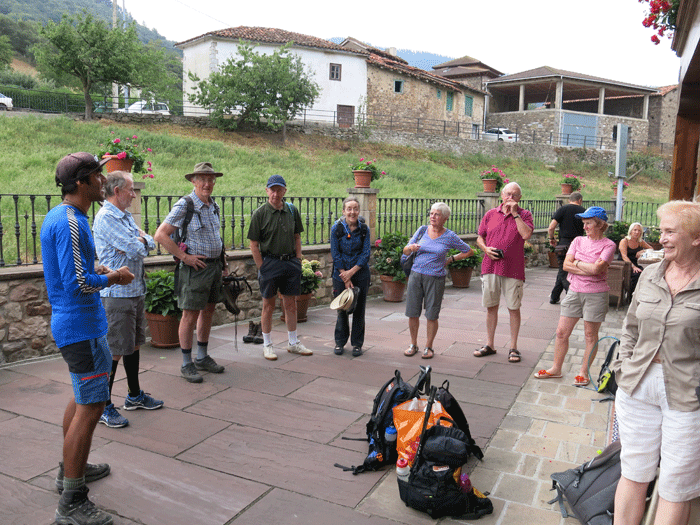 Oscar leads the morning safety briefing; L to R; Jim, Robin, Bruce, Liz, Jane, Ian, Aileen and Lesley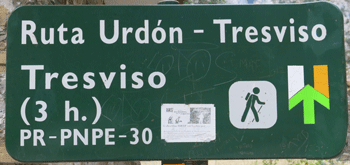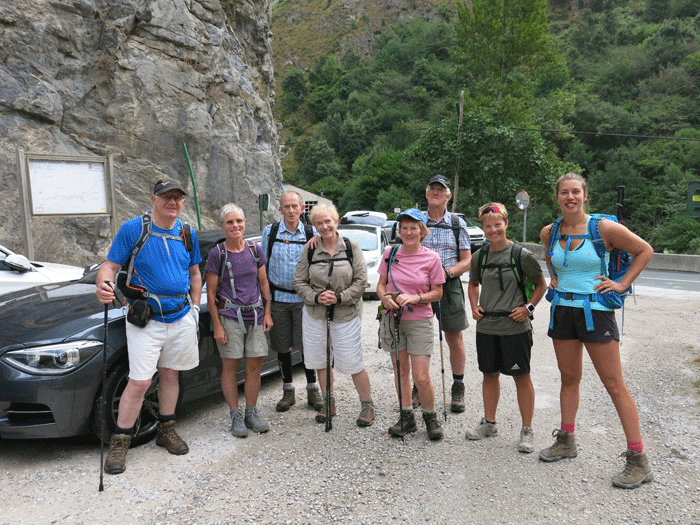 L to R: Mick, Fran, Jim, Lesley, Aileen, Robin, Becks and Emma (S)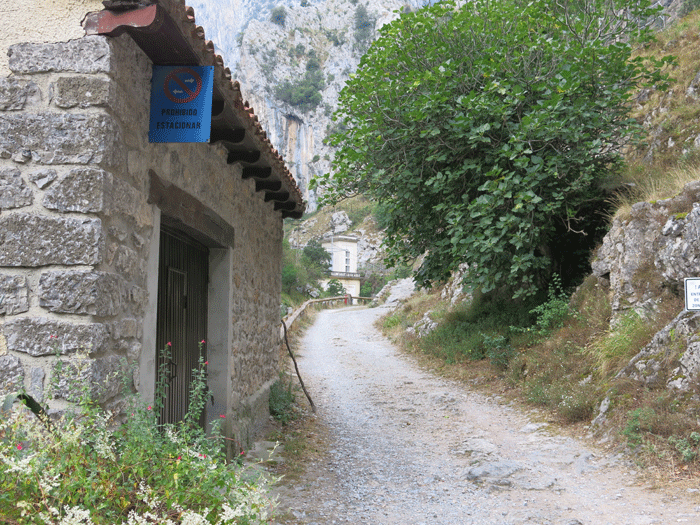 The path leading from the main road at Urdón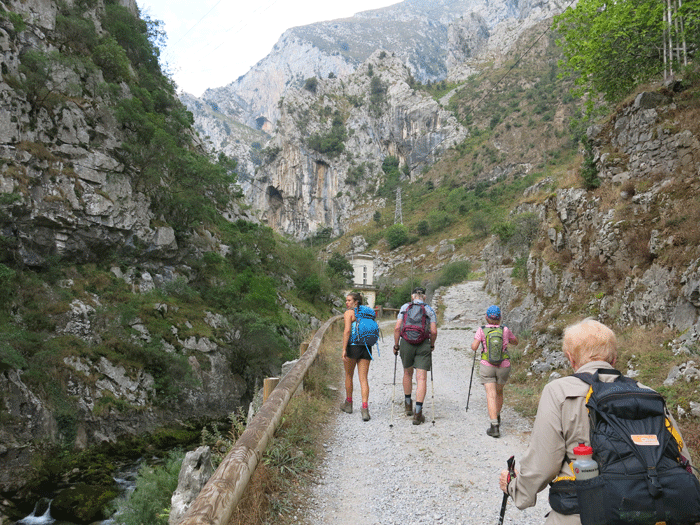 Off we go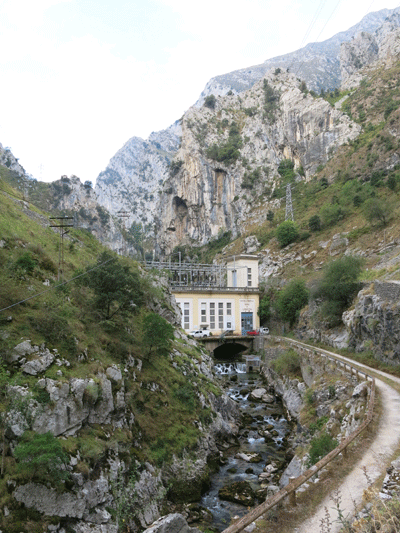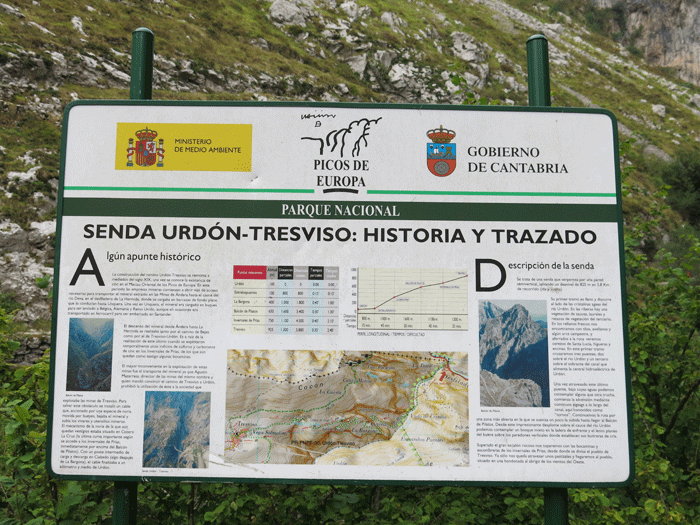 Translation:

Road construction Urdon-Treviso dates back to the mid-nineteenth century, once the existence of zinc in the Eastern Massif of the Picos de Europa was known. In this period mining companies began to open access roads needed to transport the extracted ore at the mines in Andara to the bed of the River Deva, in the gorge of La Hermida, where it was loaded on flat-bottomed barges for transportation to Unquera. Once in Unquera, the ore was loaded on ships to be sent to Belgium, Germany and the UK, although sometimes it was transported by rail for shipment in Santander.

The transport of ore from Andara to La Hermida was done by way of Bejes as well as Treviso-Urdon. It is a result of the realization of the latter when some signs of sulfides and carbonates of zinc in the Invernales of Prias, of which still remain to witness some mine entrances temporarily exploded.

The biggest drawback in the exploration of these mines was transporting ore since Augustin Mazarrasa, director of the mines of the same name and who ordered the building of the road Teviso to Urdon, forbid the use of this society which operated mines Treviso. To overcome this obstacle a cable driven by a kind of ox-driven waterwheel was installed, down and up the ore mining provisions and utensils. The mechanism of the wheel which was still vestiges located in Cotero The cross (the important corner last accessed according to the Invernales of Prias, immediately above the Balcon de Pilatos). With an intermediate pole loading and unloading in Ciabedo (somewhere after Bargona), cable ended at one kilometer and a half Urdon.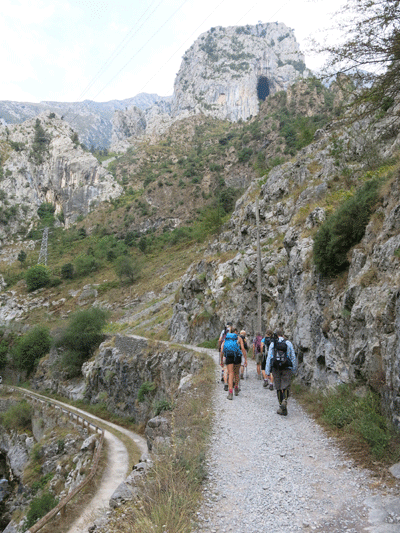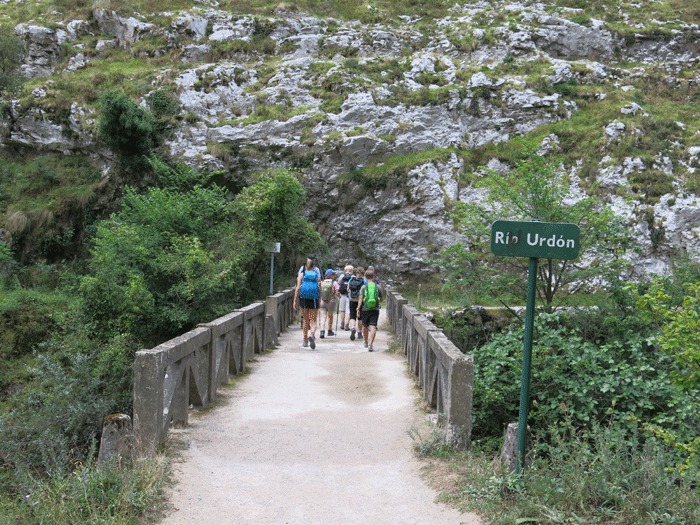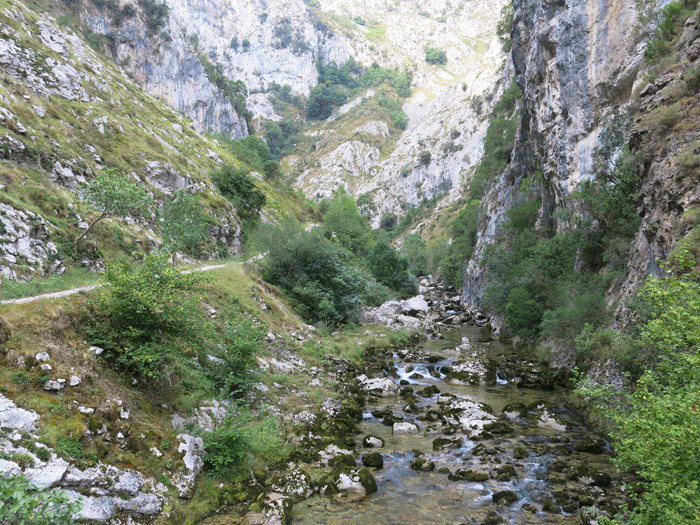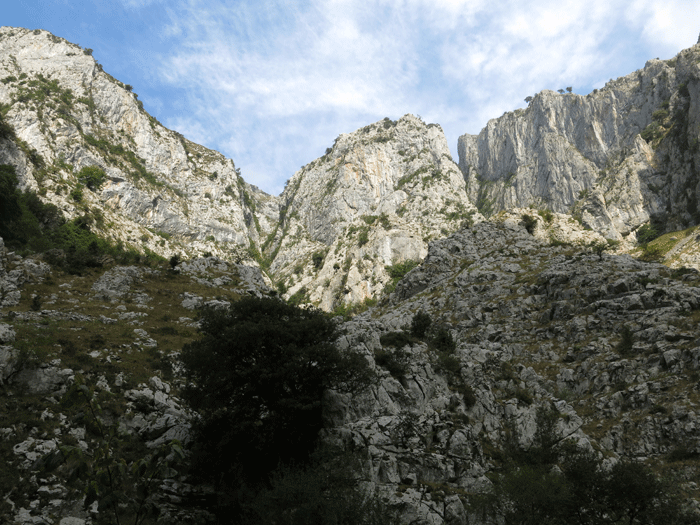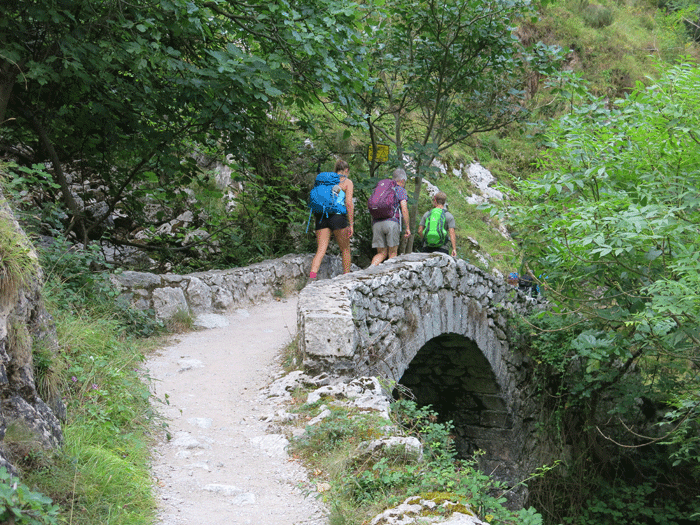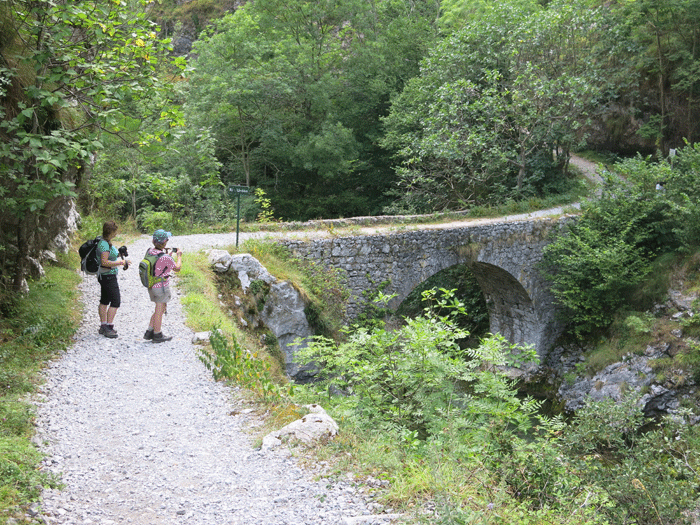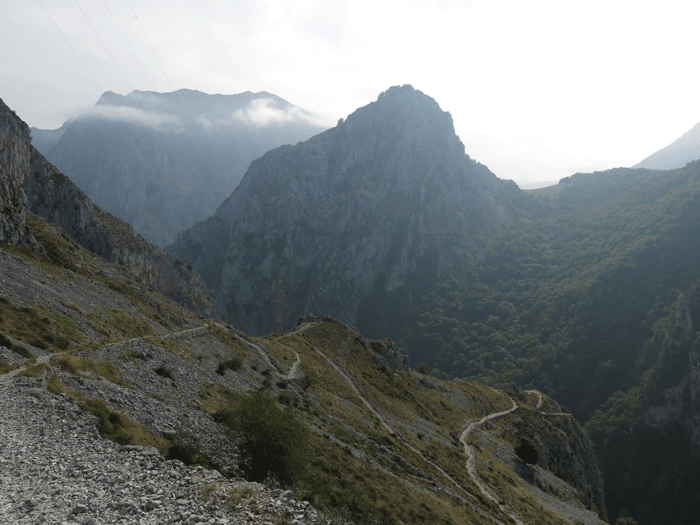 Looking back over the zig-zags we have just ascended. The triangular peak is Cuetodave,
with the bulk of Peñarrubia in the background surrounded by clouds.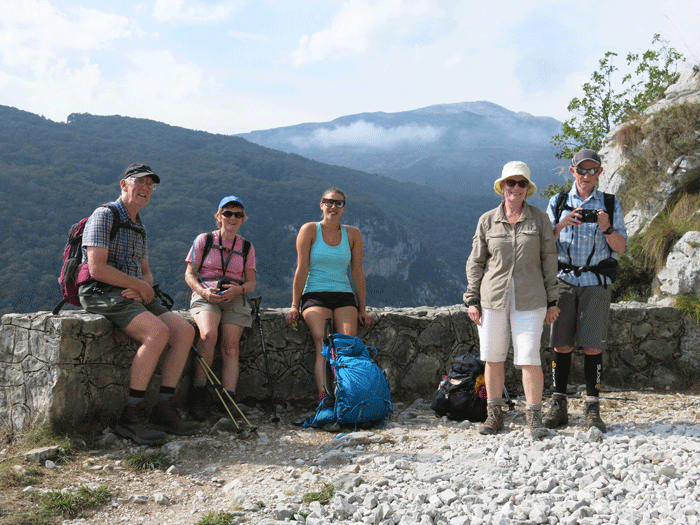 Taking a breather! L to R: Robin, Aileen, Emma (S), Lesley and Jim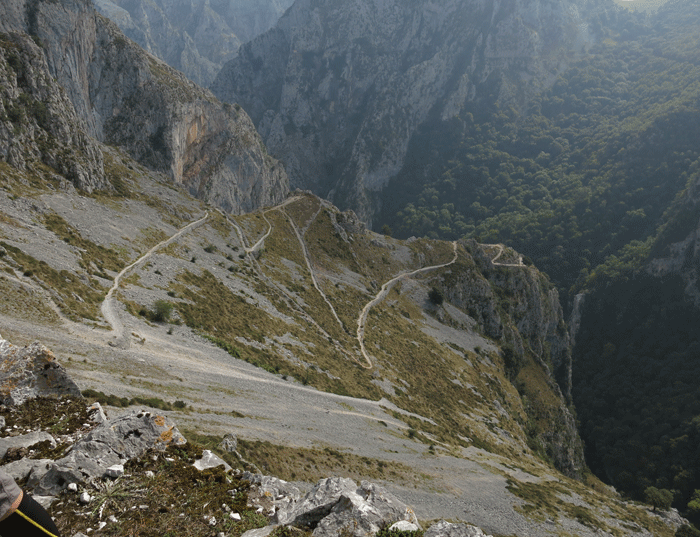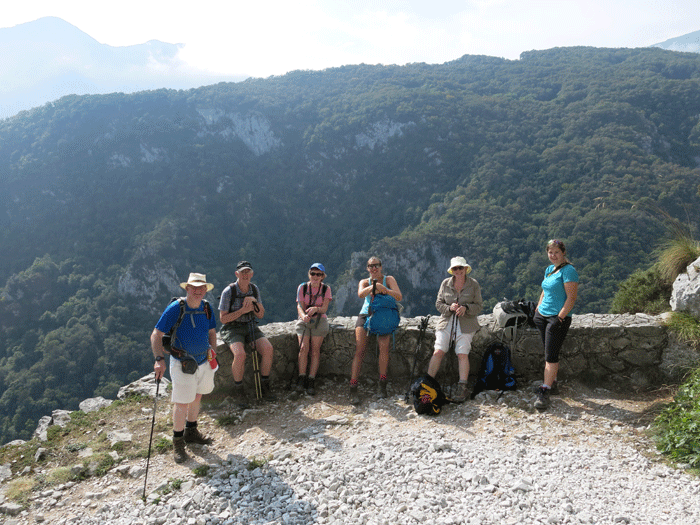 L to R Mick, Robin, Aileen, Emma (S), Lesley and Beth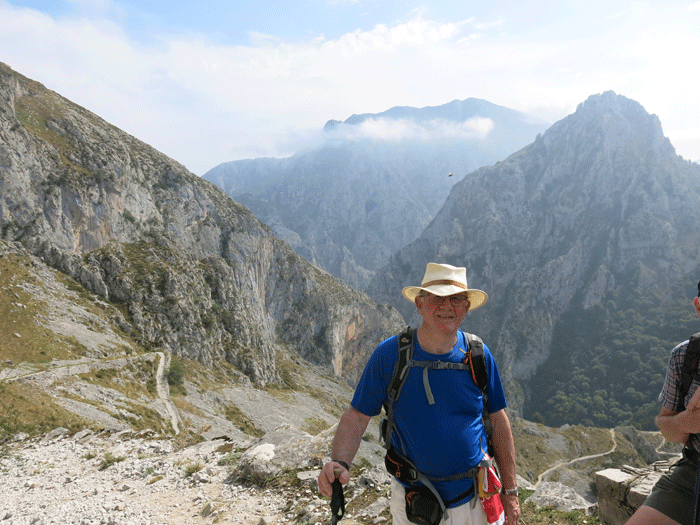 The triangular peak is Cuetodave,
with the bulk of Peñarrubia in the background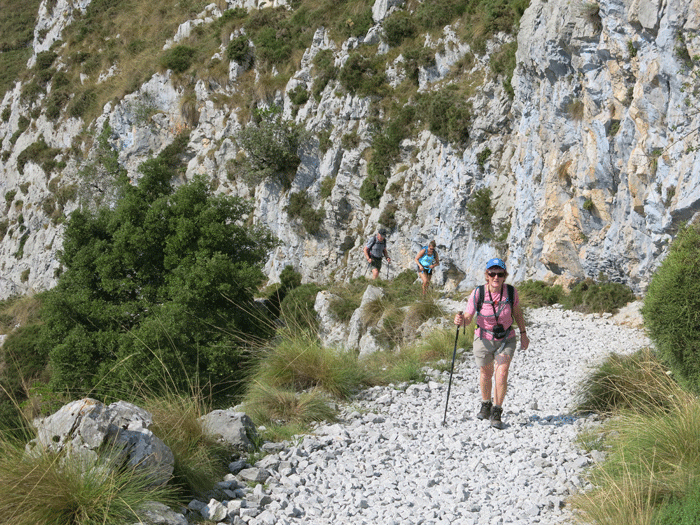 Aileen.... "Cooking on gas!"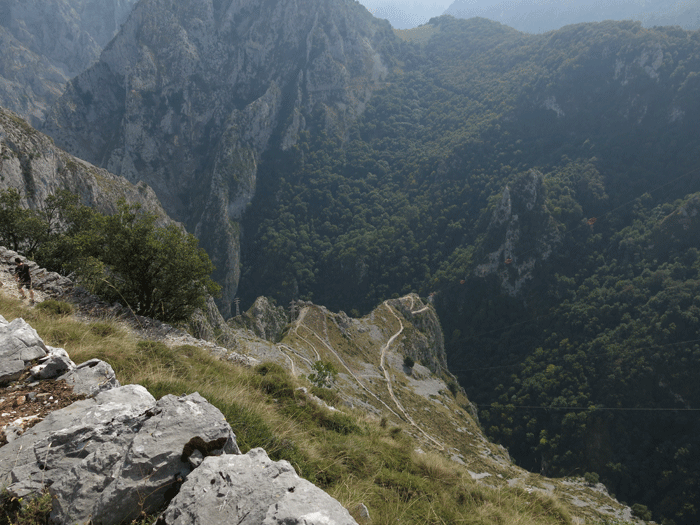 Getting higher and higher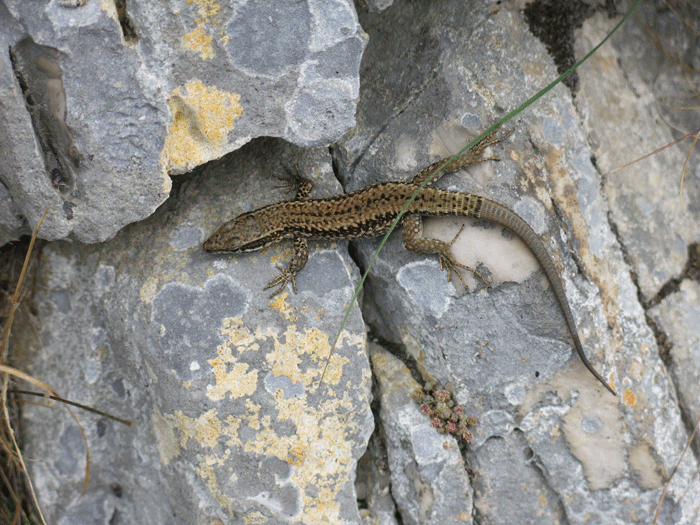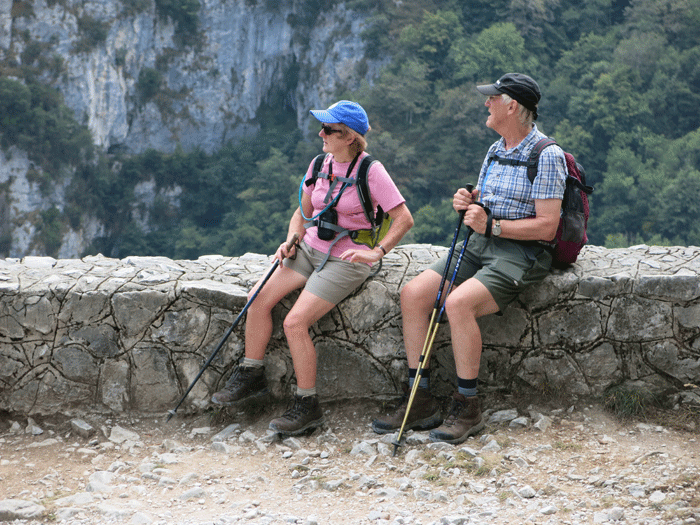 Aileen and Robin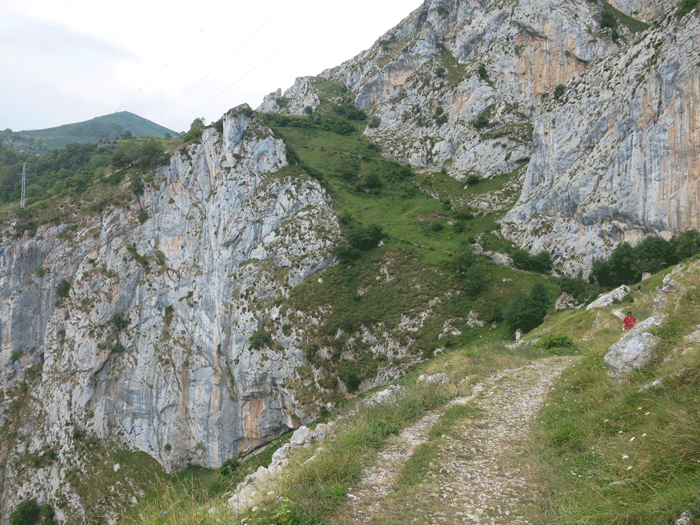 At last the terrain starts to level off a bit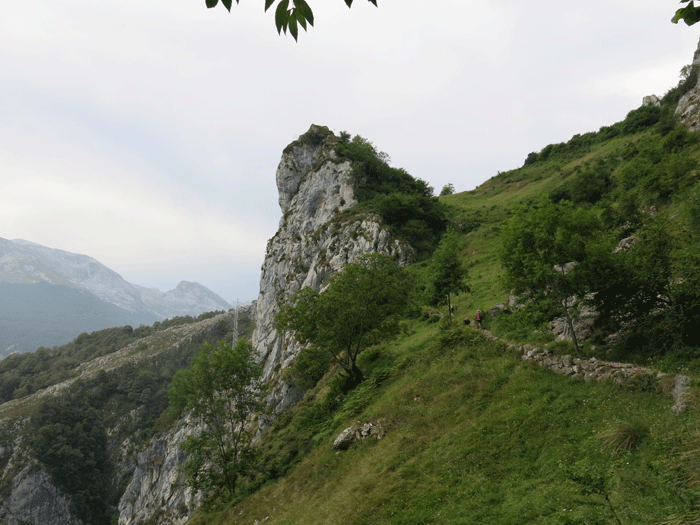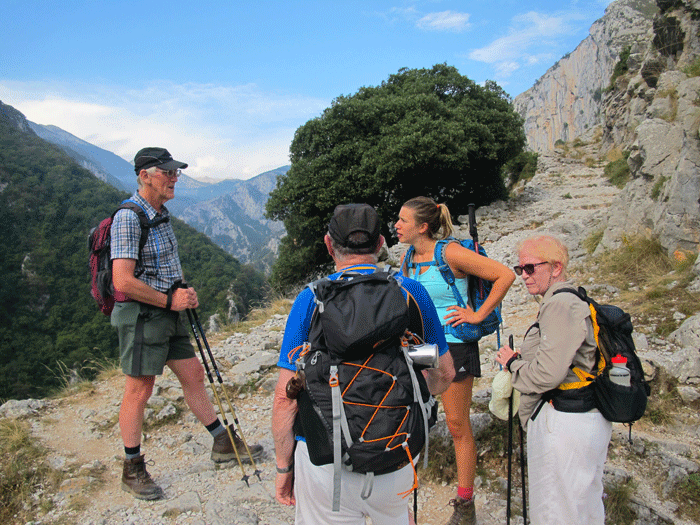 (Photo: J Knight)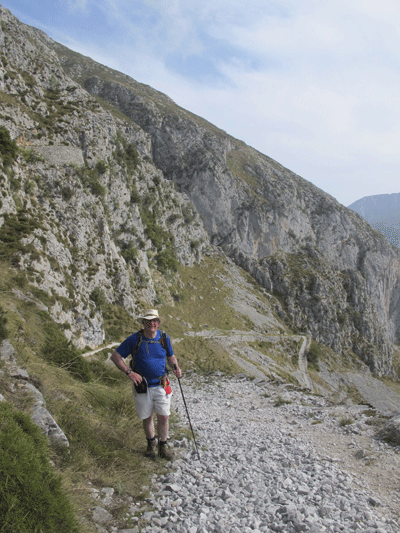 (Photo: J Knight)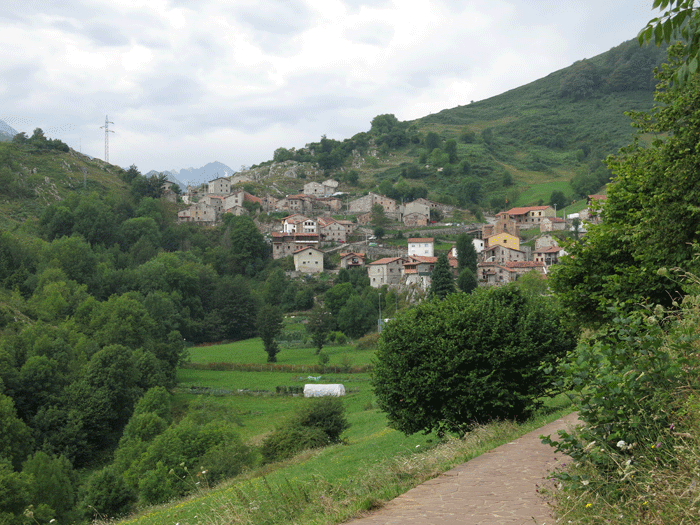 Approaching Treviso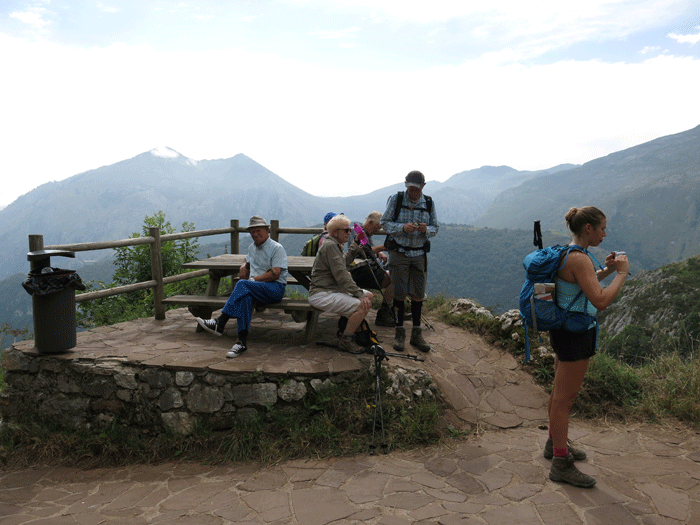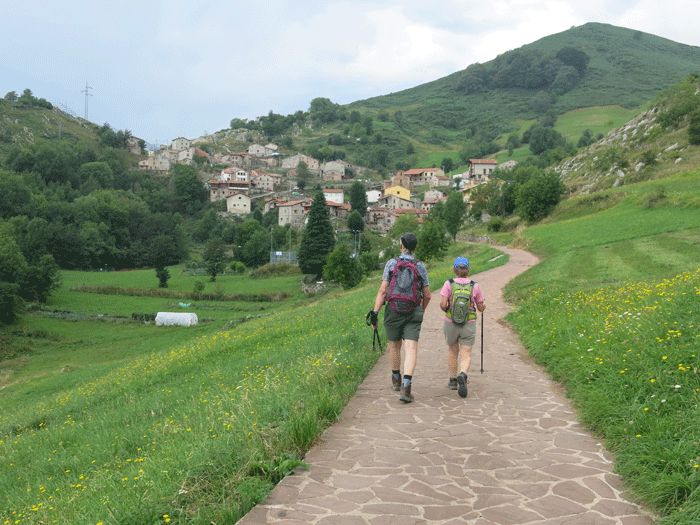 Robin and Aileen leading the group into Treviso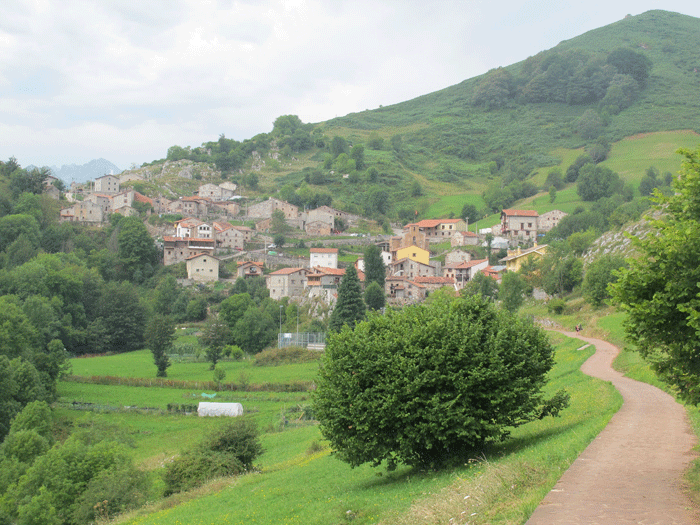 (Photo: J Knight)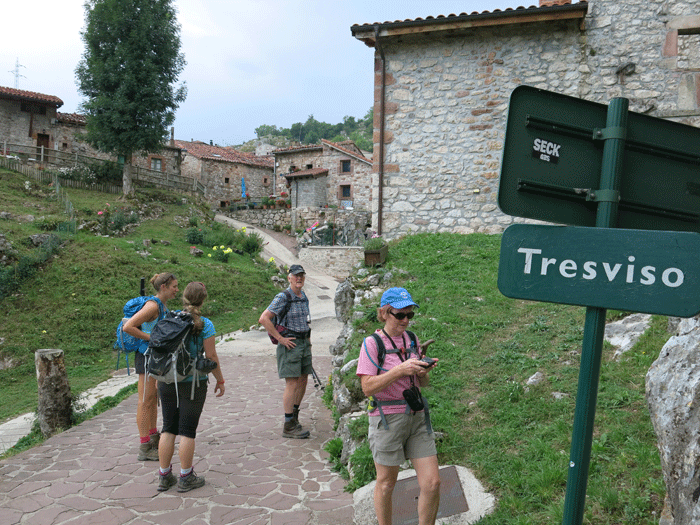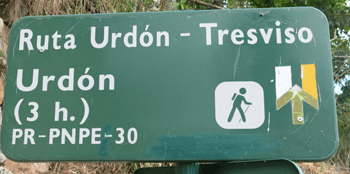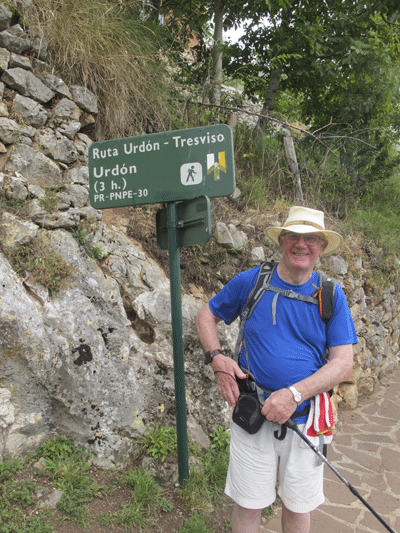 (Photo: J Knight)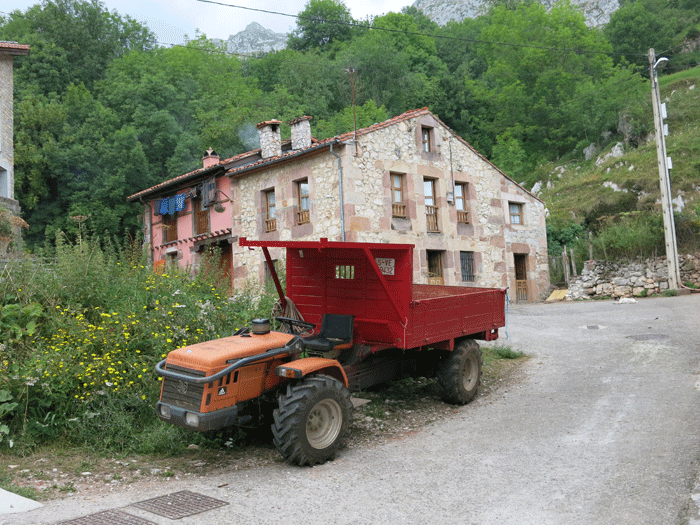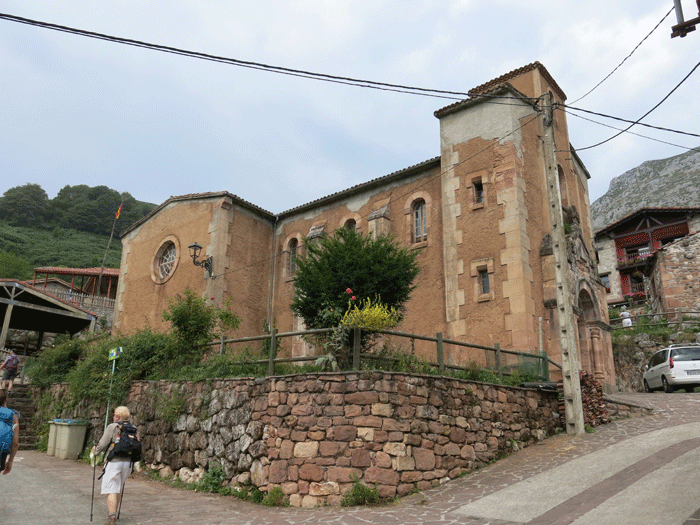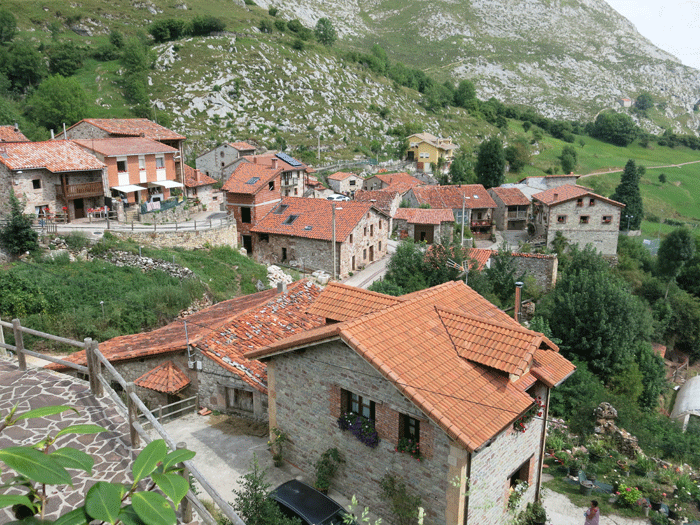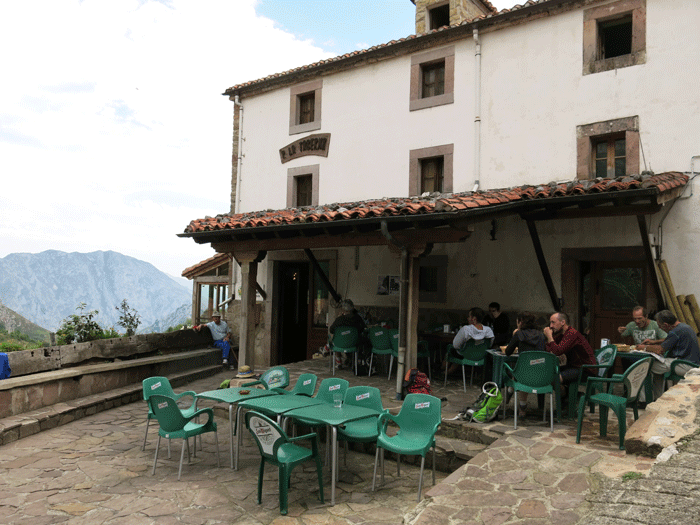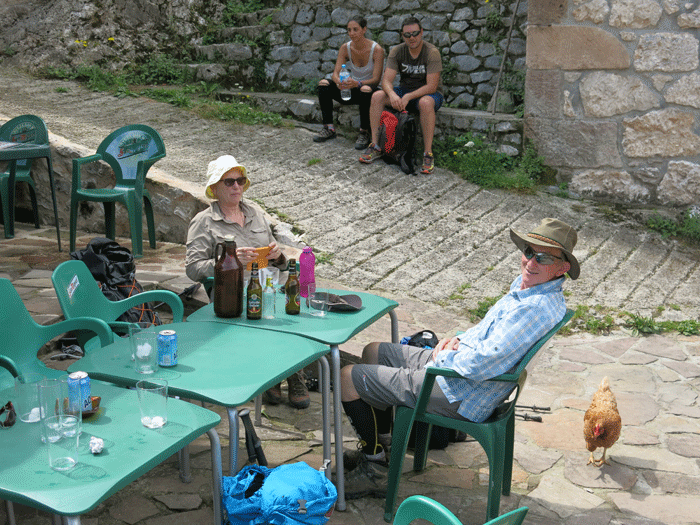 Lesley and Jim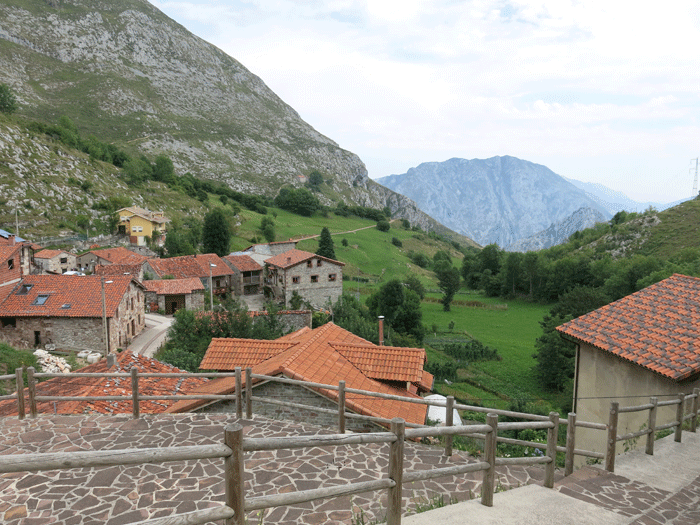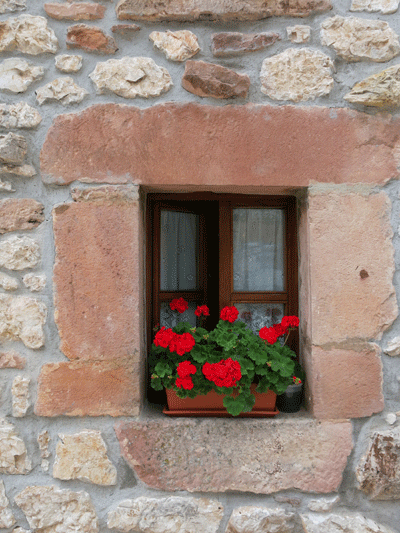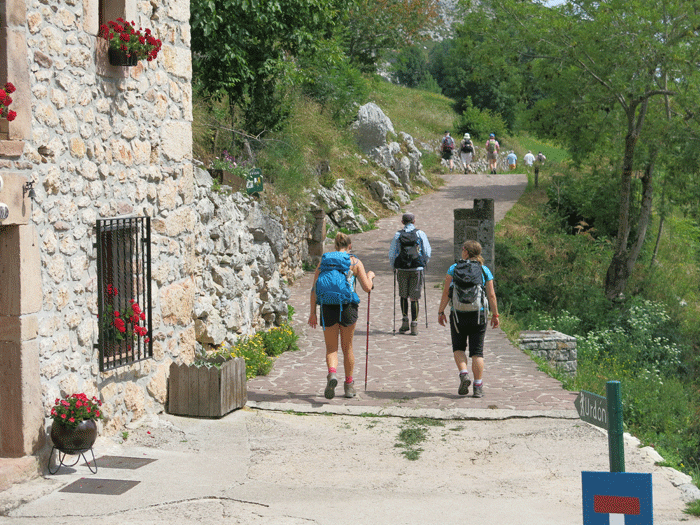 Retracing our footsteps back to Urdón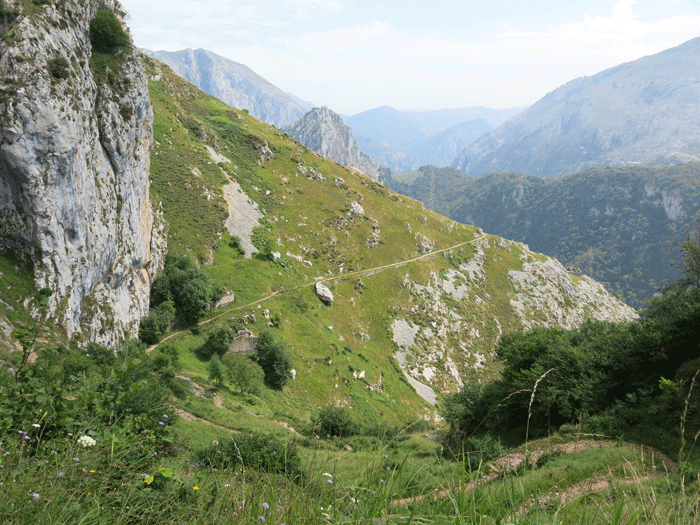 You get a different perspective on the way down, and you can't believe that you actually climbed all the zig-zags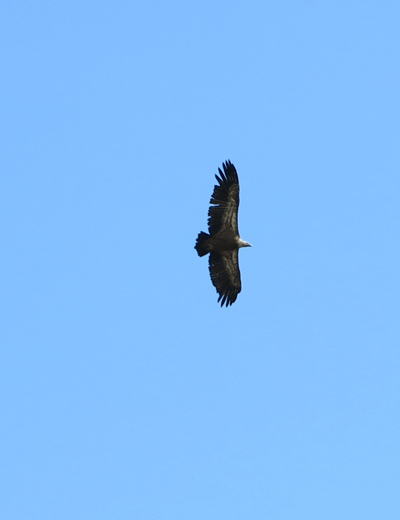 One of the many vultures flying overhead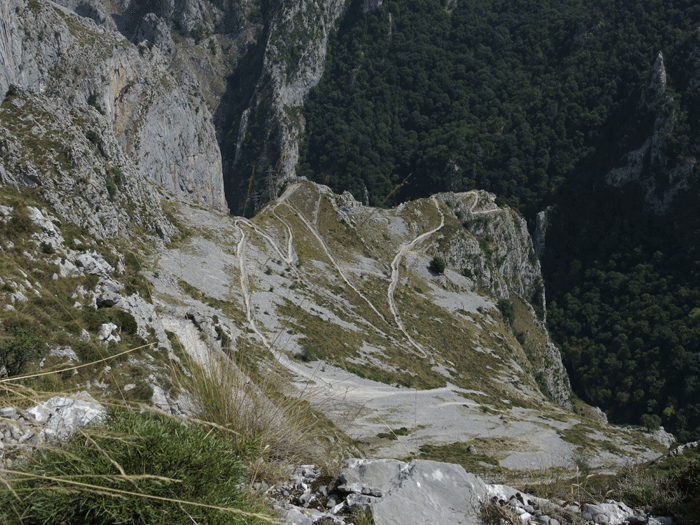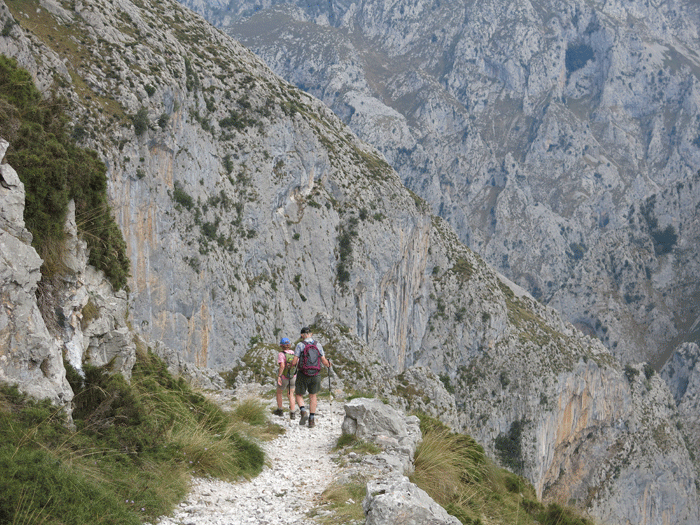 Aileen and Robin leading the way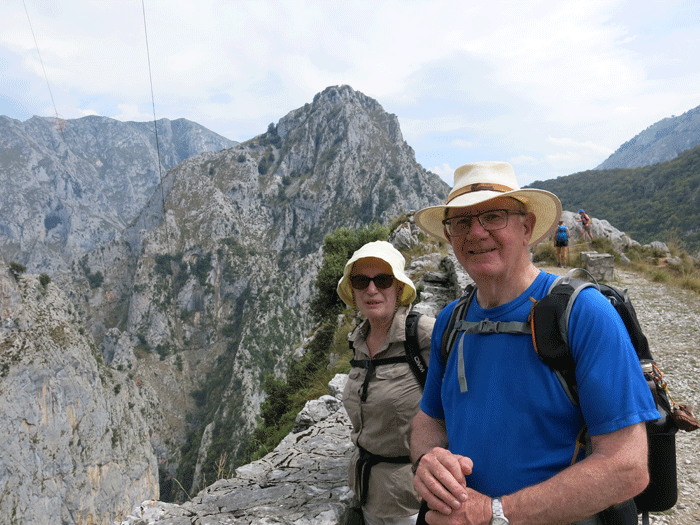 Lesley and Mick, with Cuetodave, in the background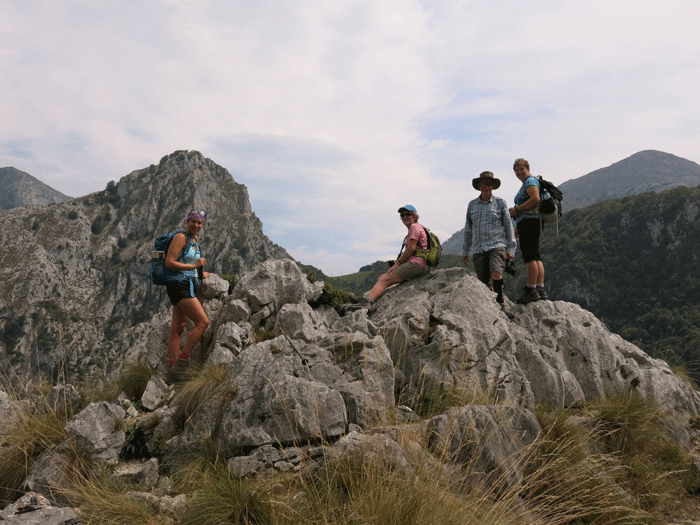 Emma (S), Aileen, Jim and Beth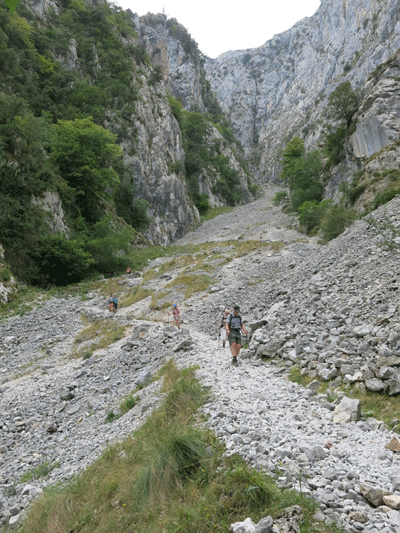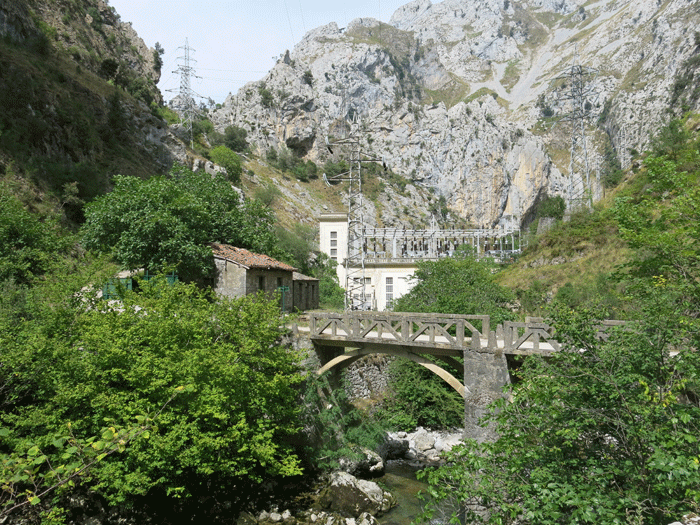 Back to Urdón
Evening "Office Hour" to discuss the following day's itinerary