Tuesday 18th April 2017
06-45 hrs
Boat leaves Barca d'Alva
08-30 hrs
Pocinho Lock 22m (87 feet)
11-00 hrs
Valeira Lock 33m (109 feet)
14-05 hrs

Bagaúste Lock

28m (91 feet)
15-00 hrs
Boat arrives at Peso da Régua
15-20 hrs
Walk to Douro Museum alongside quay
15-25 hrs
Boat crosses to Lamego pier to refuel
17-00 hrs
Boat returns to

Peso da Régua

quay
19-00 hrs
Coaches leave for dinner at Quinta do Pacheca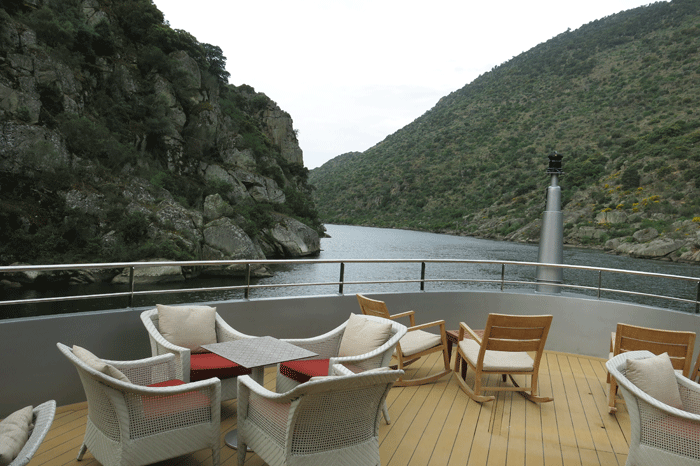 Boat making an early start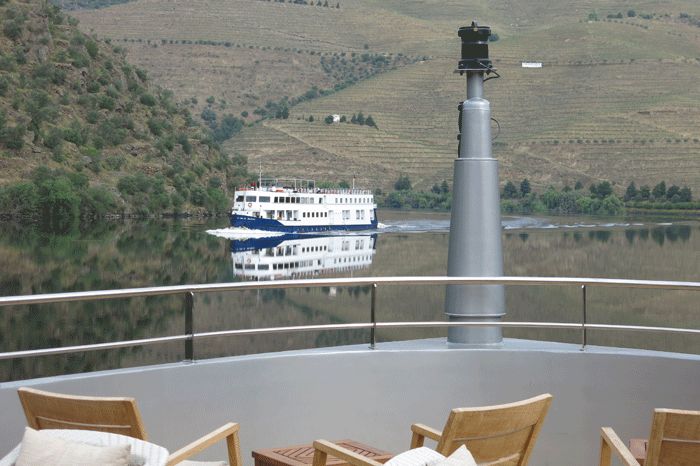 Douro Prince boat heading upstream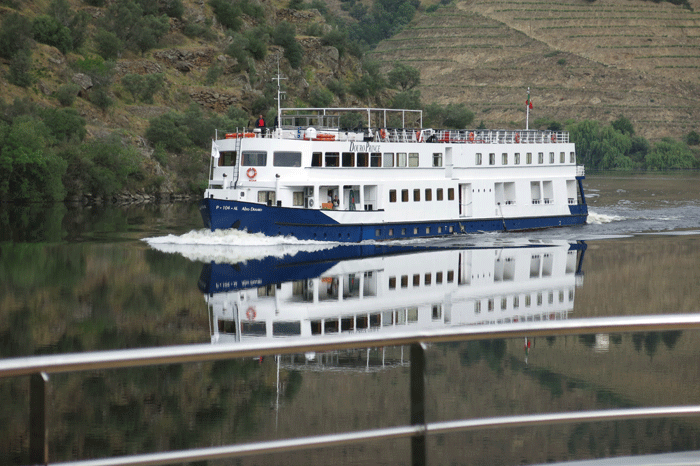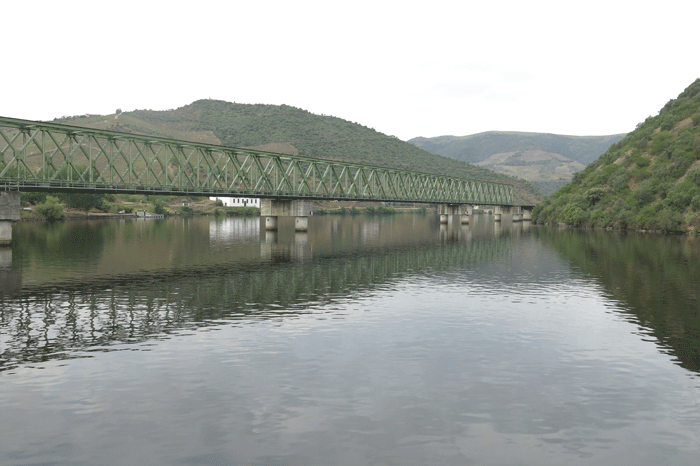 Approaching the low railway bridge. The water level seemed higher on the return trip; the Captain took the boat just under the bridge before realizing that there was not enough height available; this meant reversing out and dropping all the railings etc on the upper deck before trying again.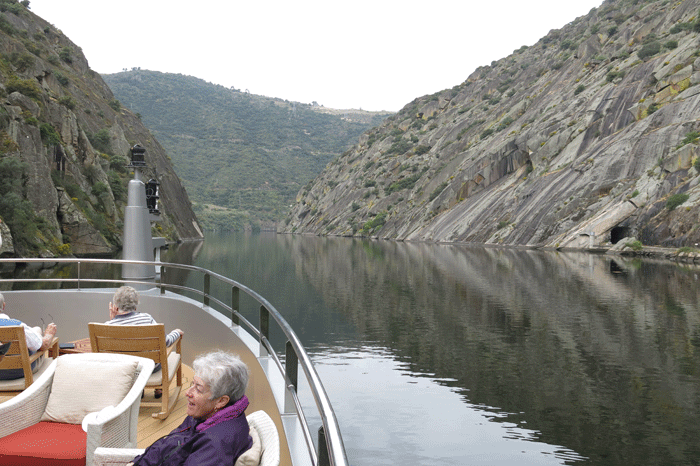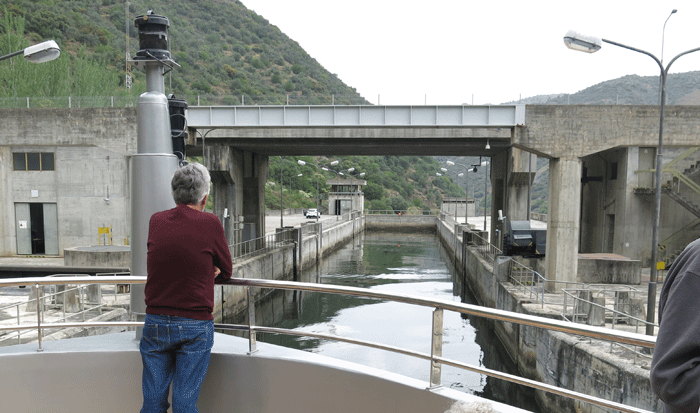 Entering Valeira Lock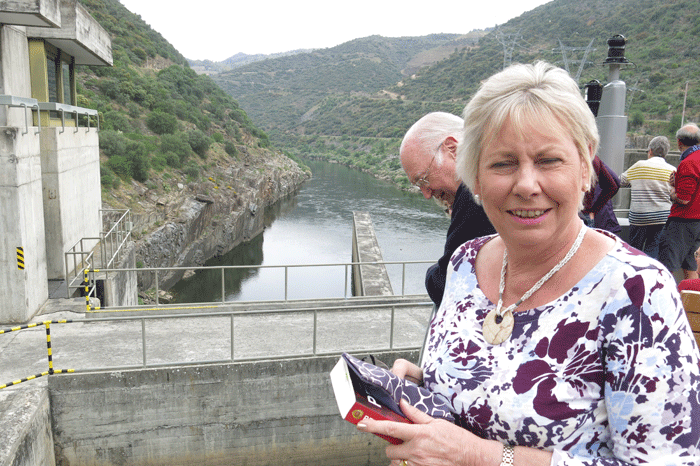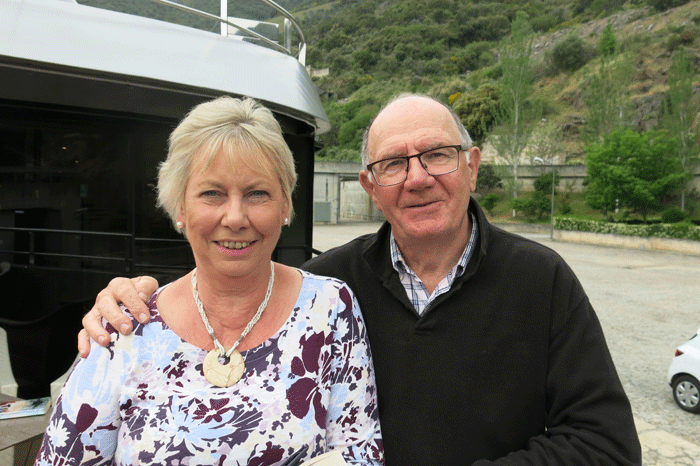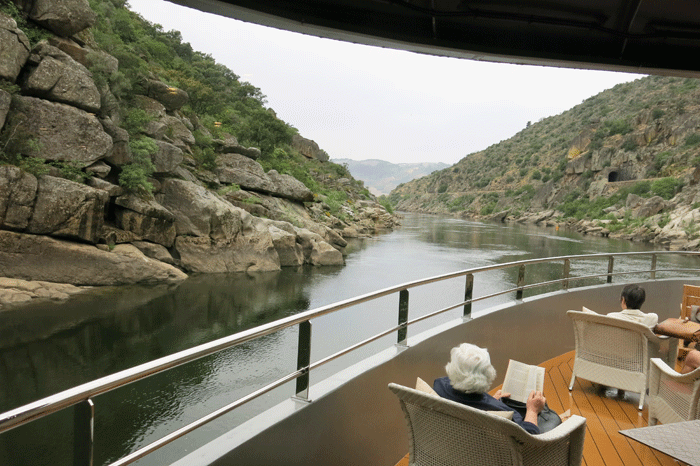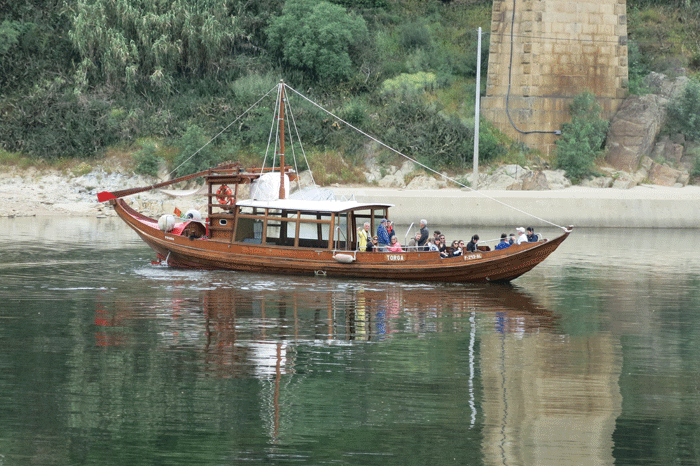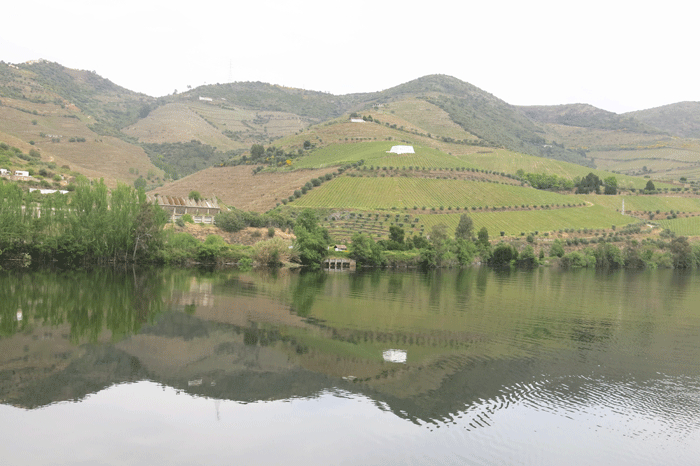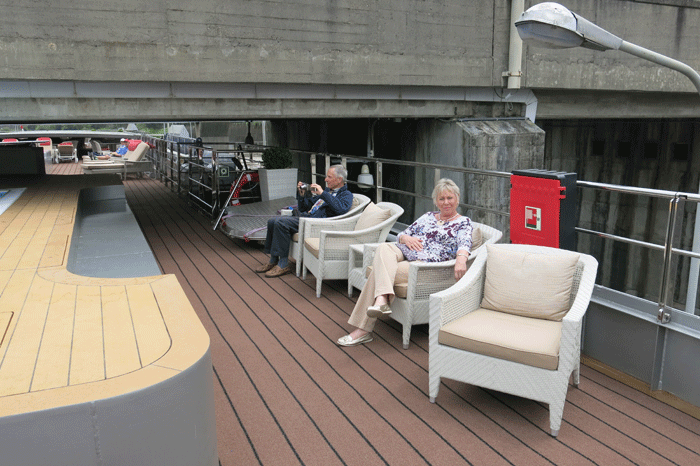 Entering Bagaúste Lock; only enough room for sitting, not standing!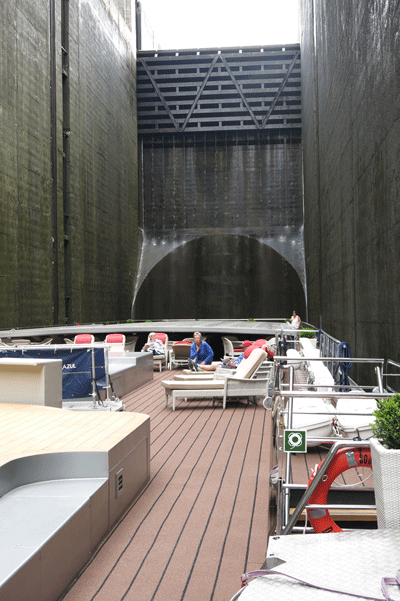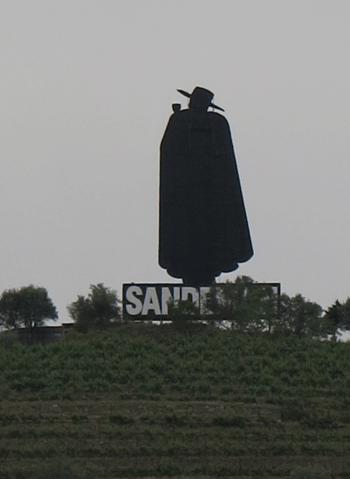 The Sandeman sign high on the hill above Peso da Régua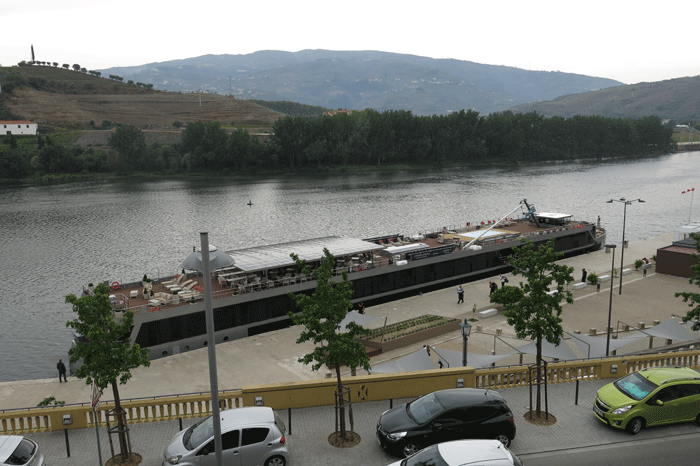 Moored at Peso da Régua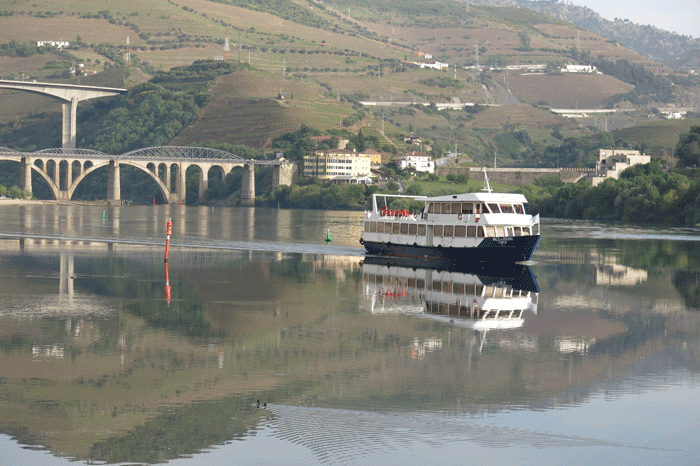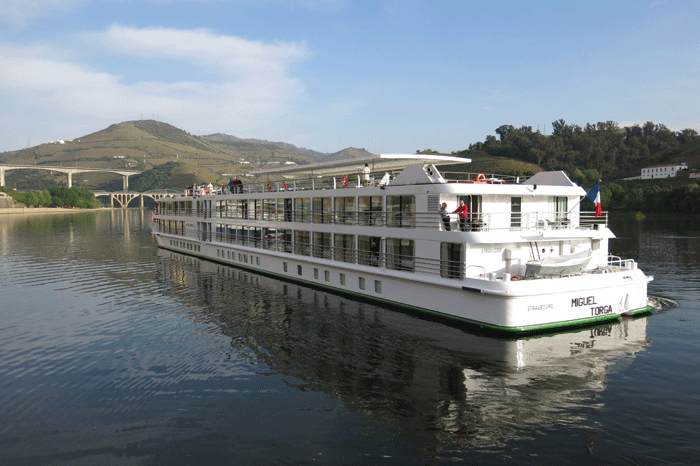 Miguel Torga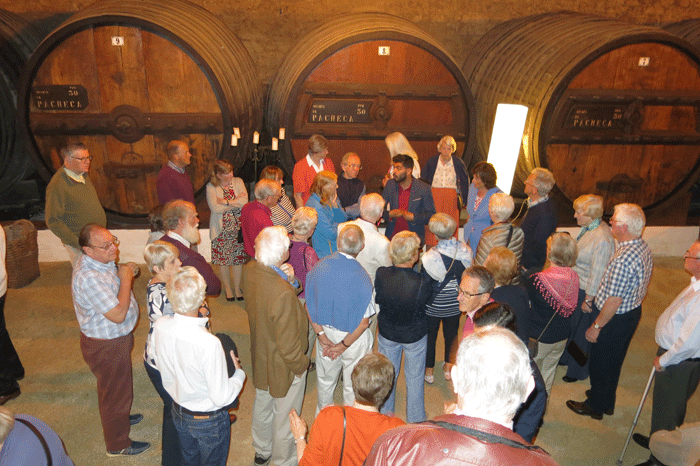 Visit to Quinta do Pacheca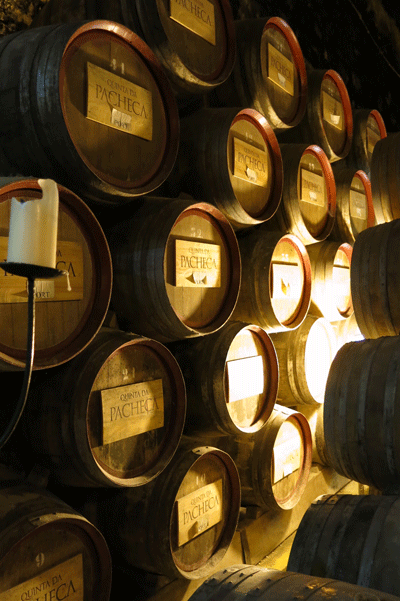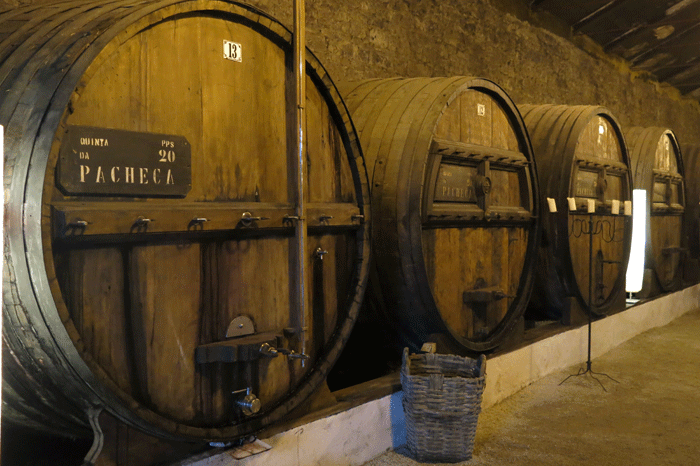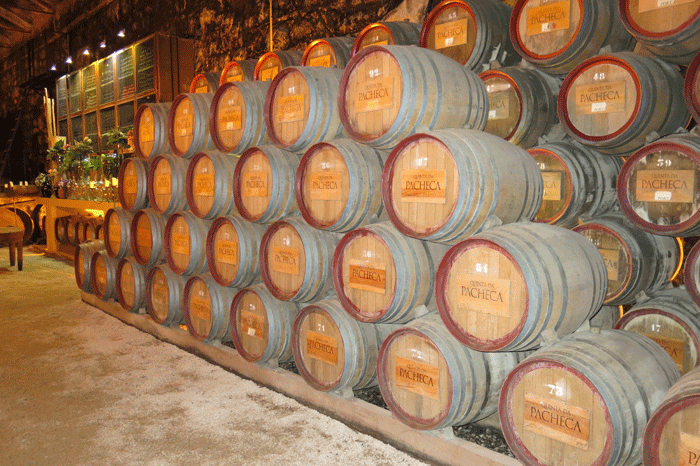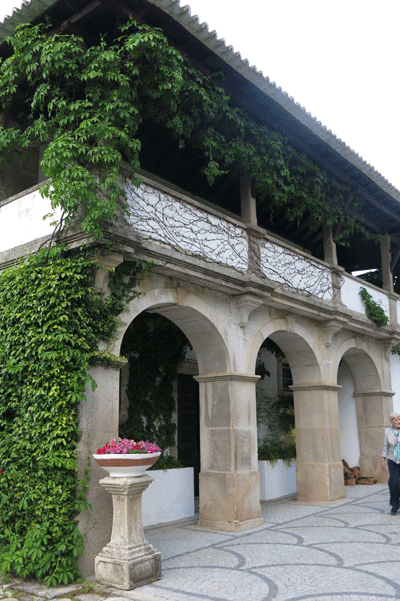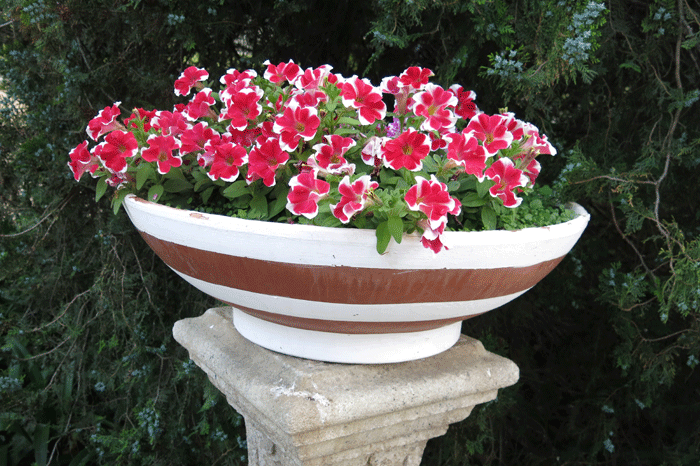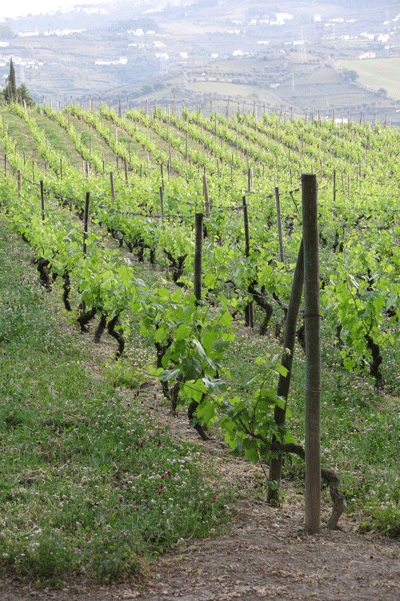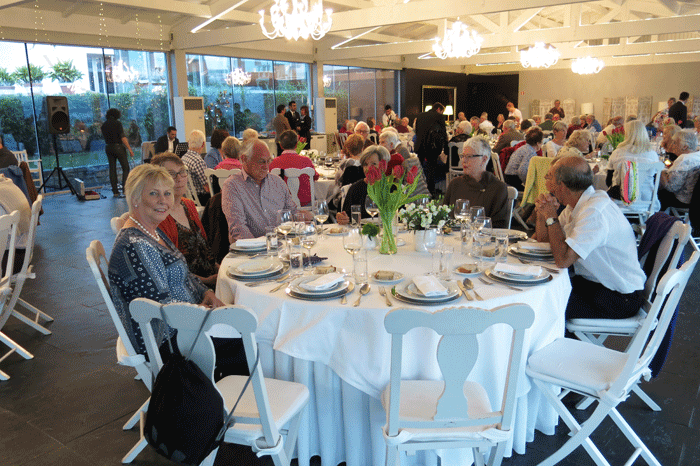 And what a wonderful meal it was! The fillet mignon was to die for!