27th May 2021
.

Distance

Time

Elevation in meters


Km
Elapsed
Hrs-Mins
Moving
Hrs-Mins

Gain

Loss

Min

Max

8.92
2H50
1H54
295
225
12
91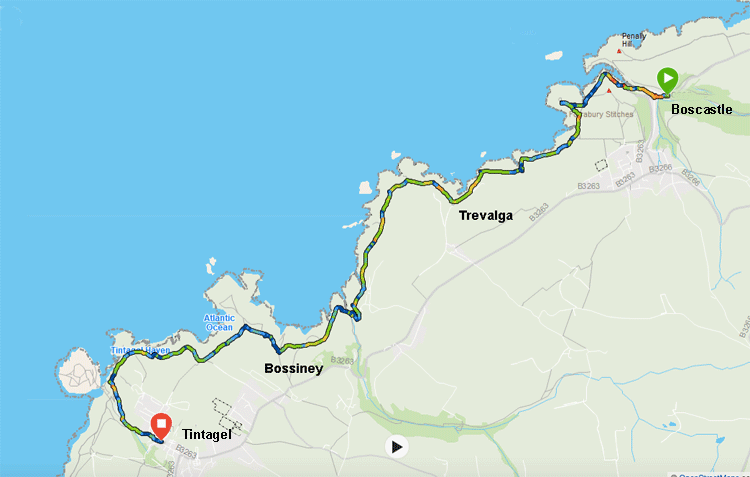 Note: Discrepancy between Garmin Data and OS Map Data
for total ascent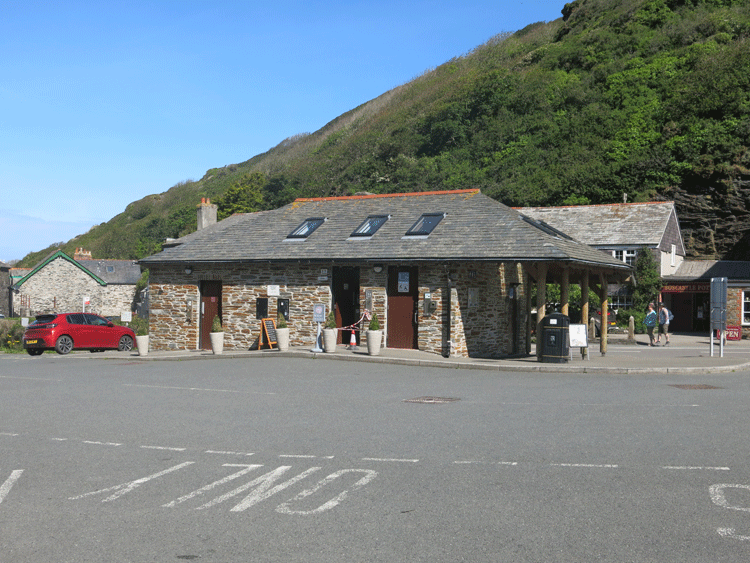 Start Point (SX 0999 9125) in Boscastle Harbour...... have your 20p ready for the toilet block!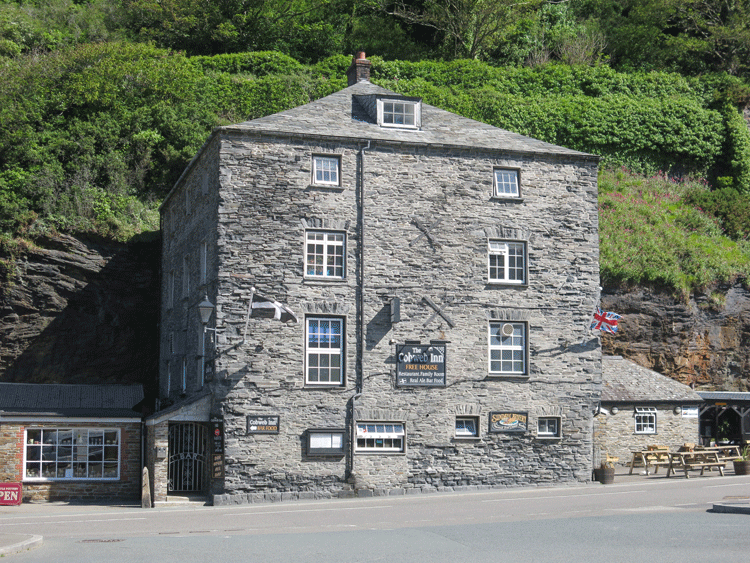 The Cobweb Inn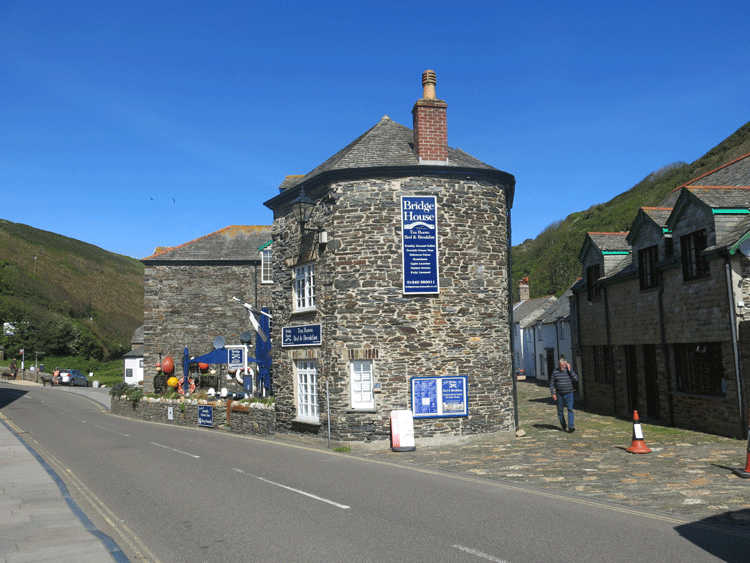 The Bridge House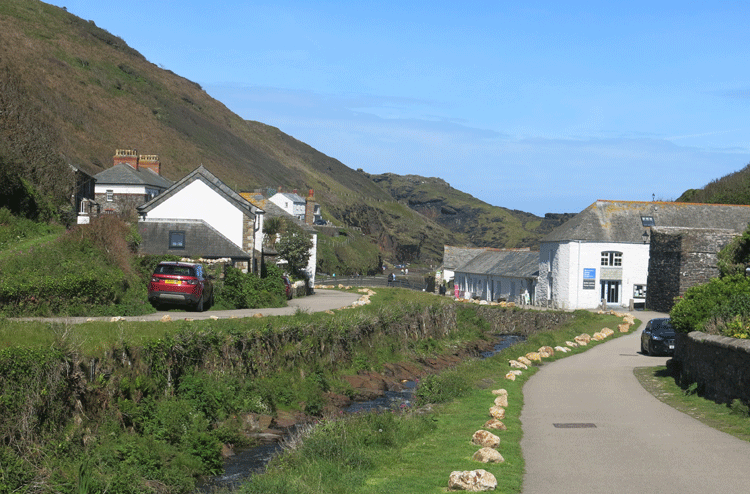 Keep to the left of the river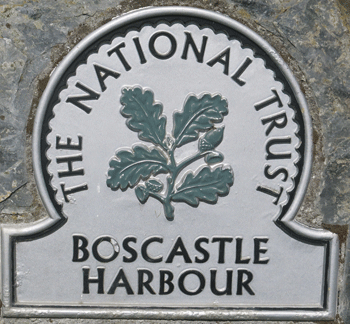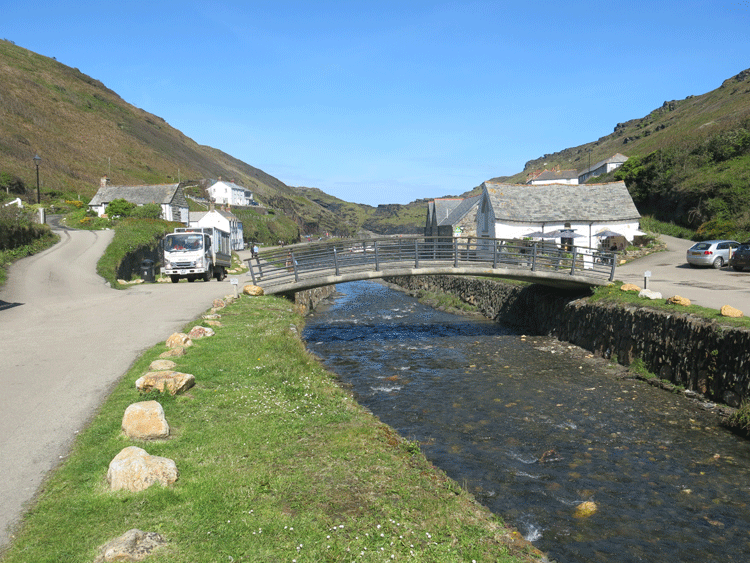 Take the road to the left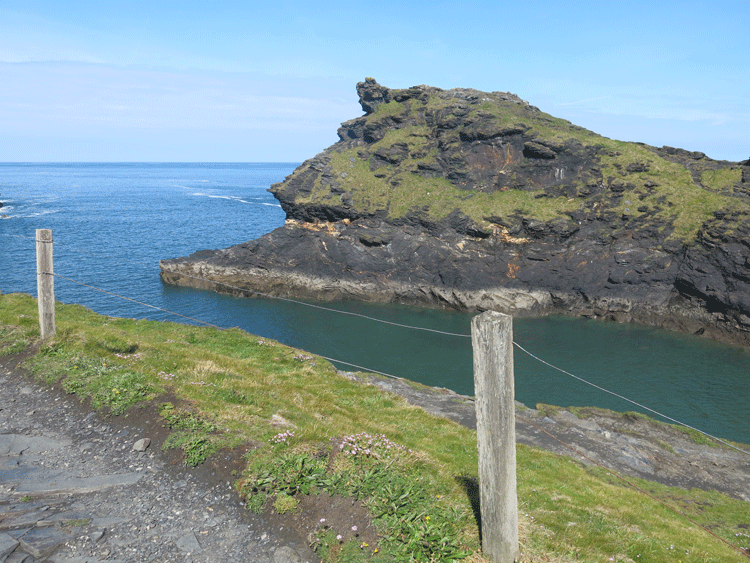 Entrance to Boscastle Harbour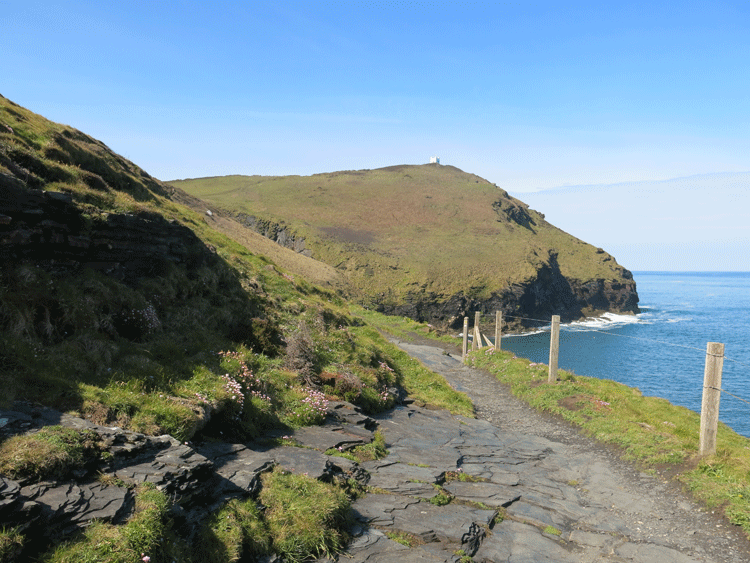 Heading towards Willapark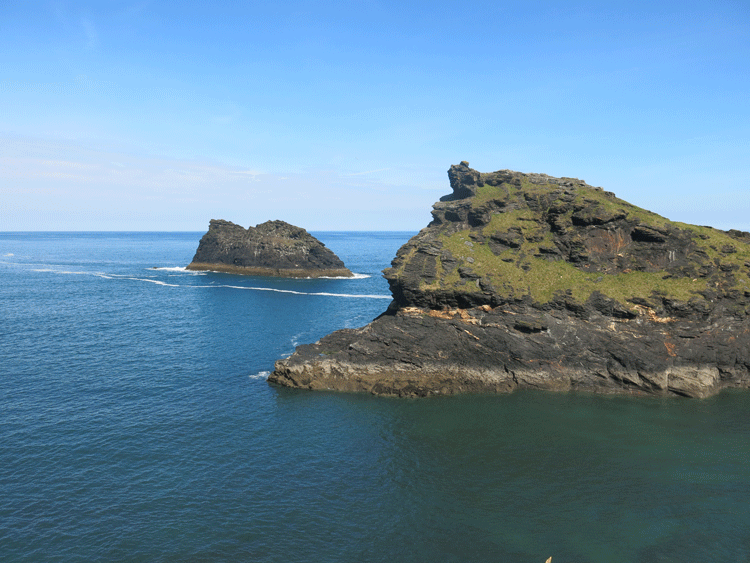 Meachard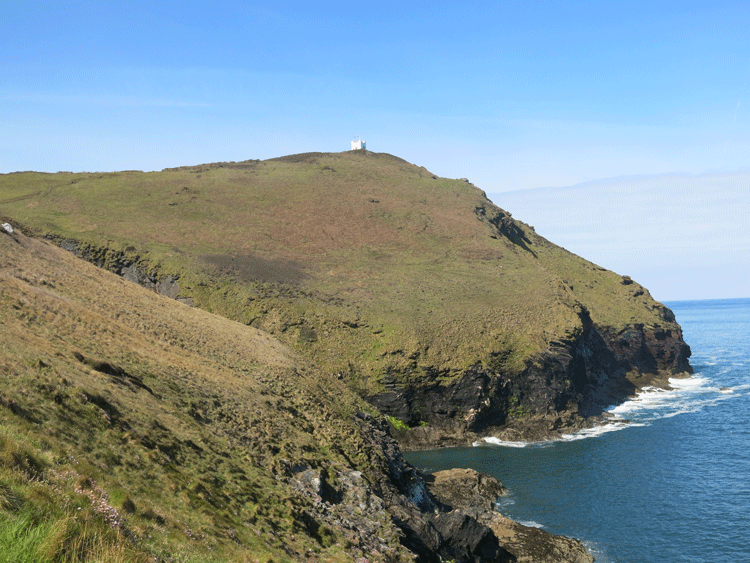 Willapark
Willapark

This area of coastal land is easy to spot as it has a white-washed lookout tower on its summit, a useful landmark to sailors looking for the entrance to the harbour. The history of the lookout tower is uncertain, being shown as 'Pleasure House', 'prospect house' and 'observatory' on old maps and in early guide books. However, for 100 years it's thought to have served as a coast guard lookout. The site of an Iron Age cliff castle is evidence that Willapark was used as a defensive site and tells us that humans have occupied the area since 200BC.

Courtesy of www.nationaltrust.org.uk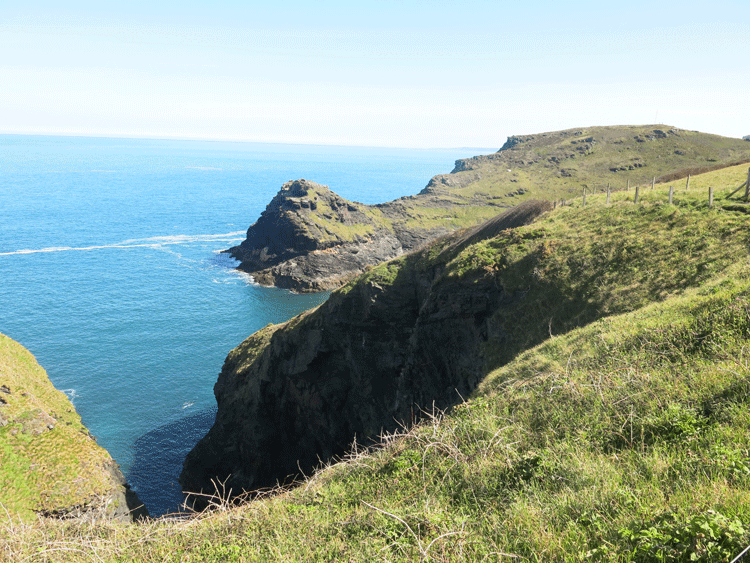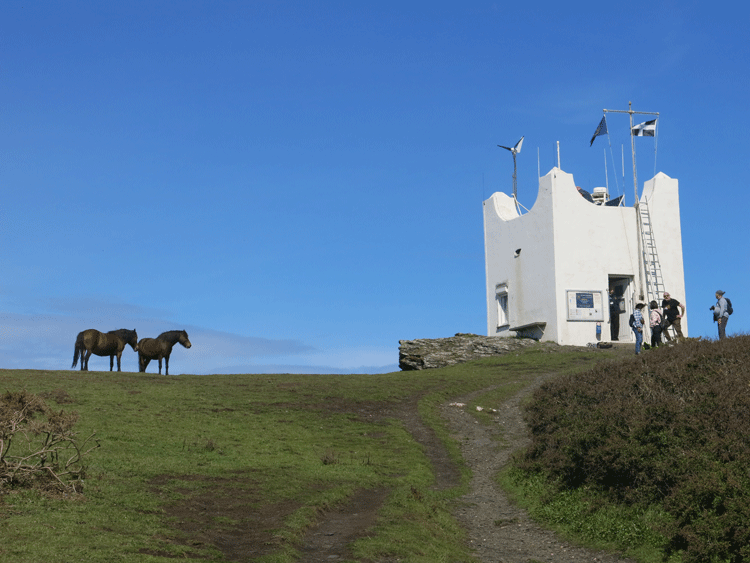 Willapark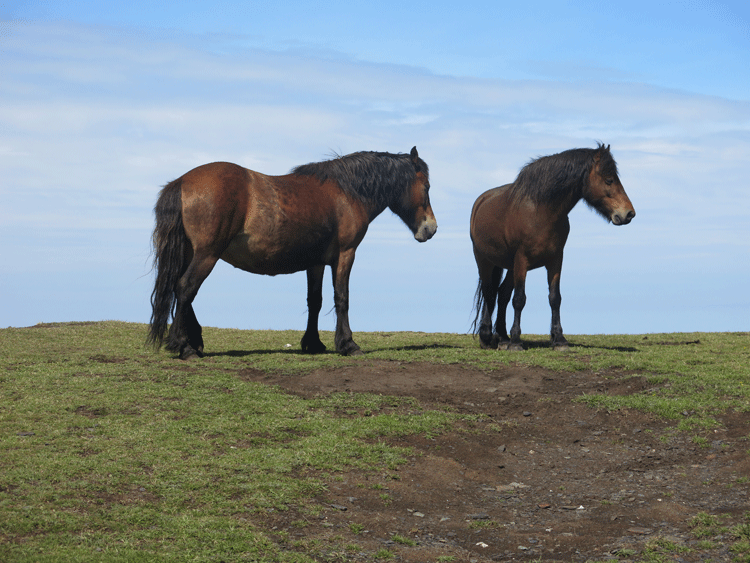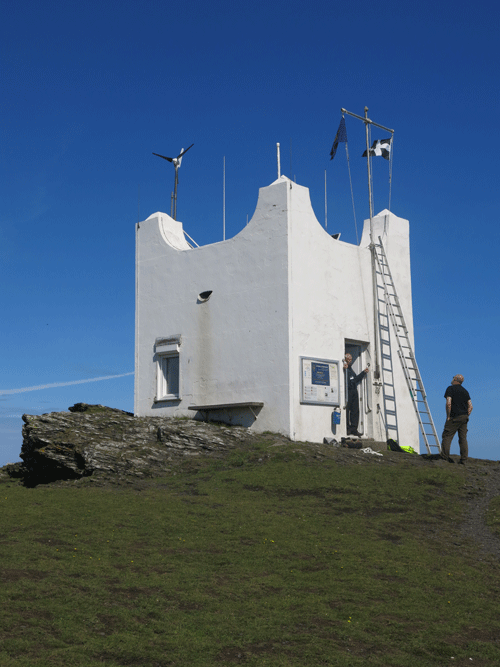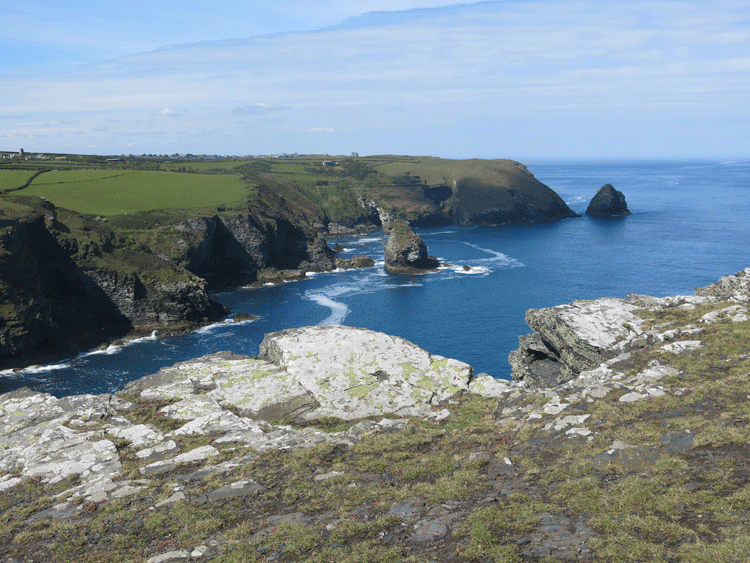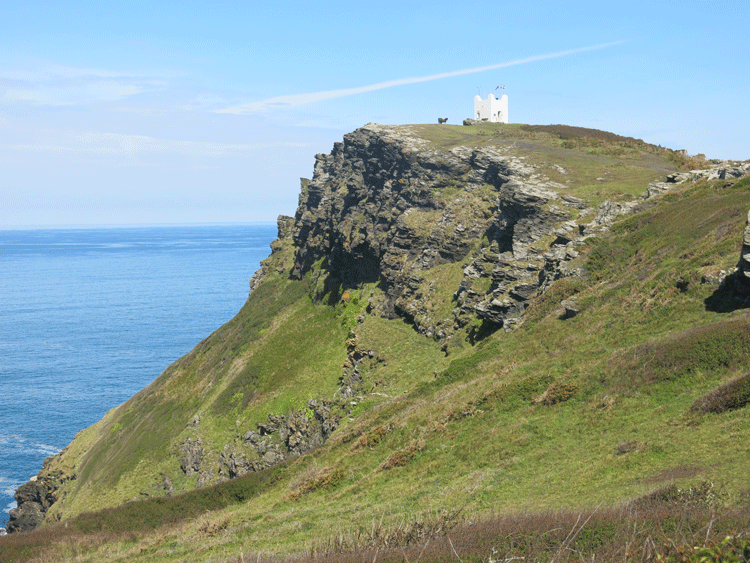 Looking back to Willapark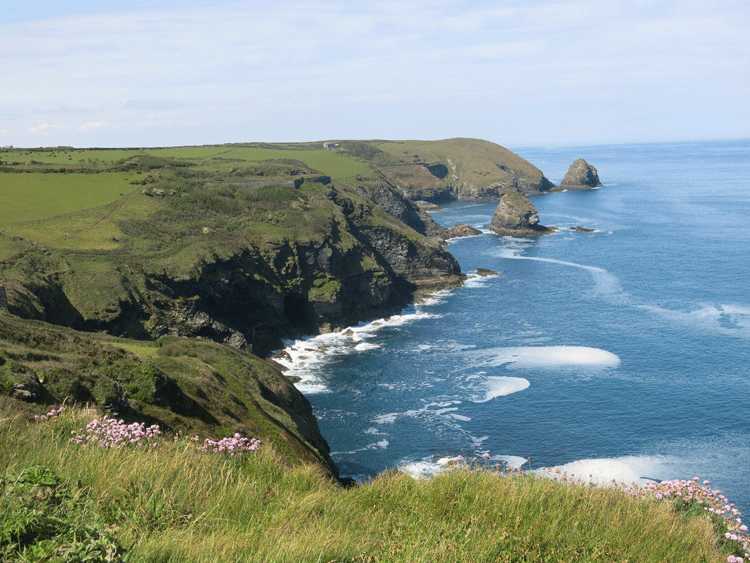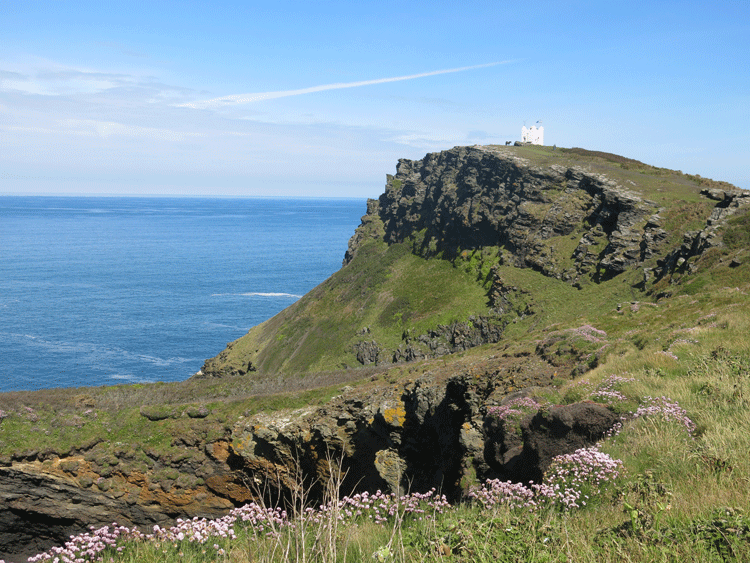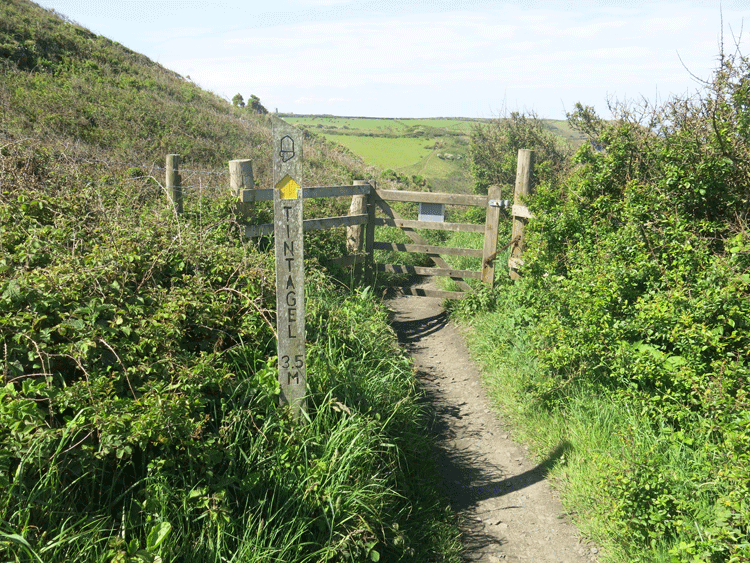 Tintagel 3.5 miles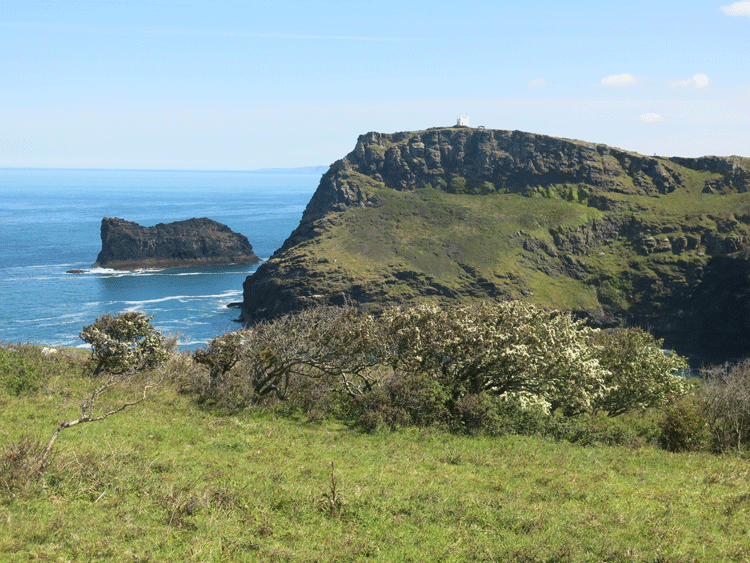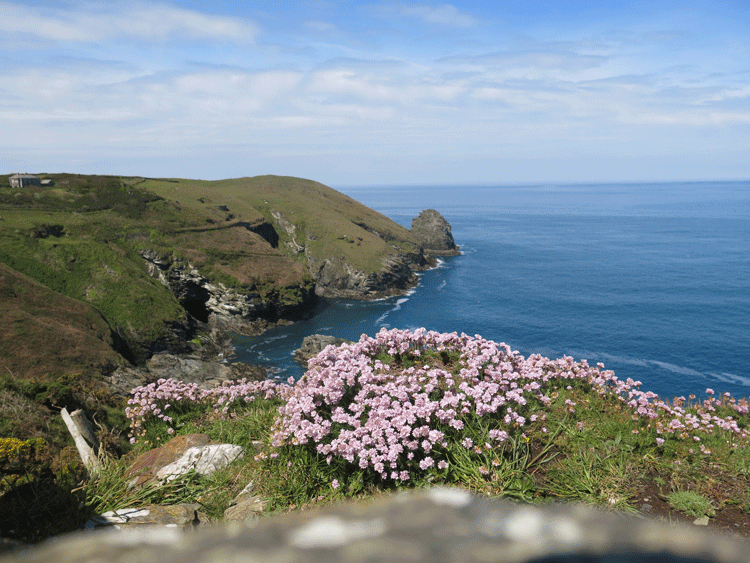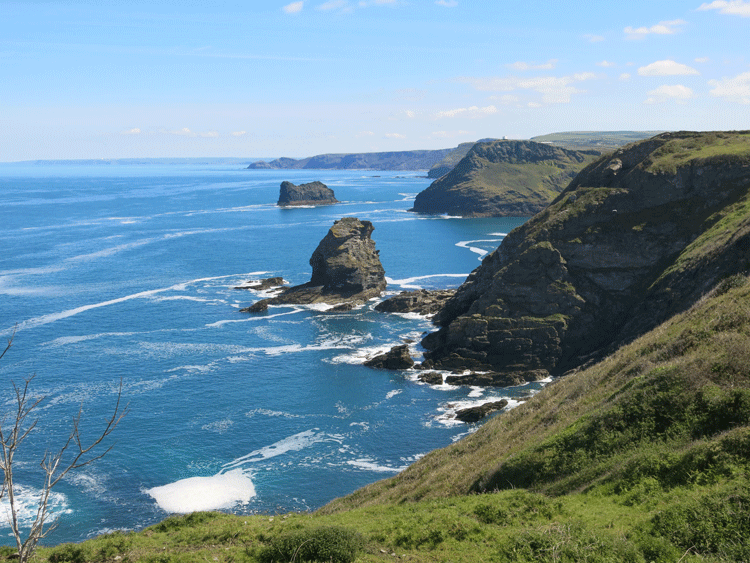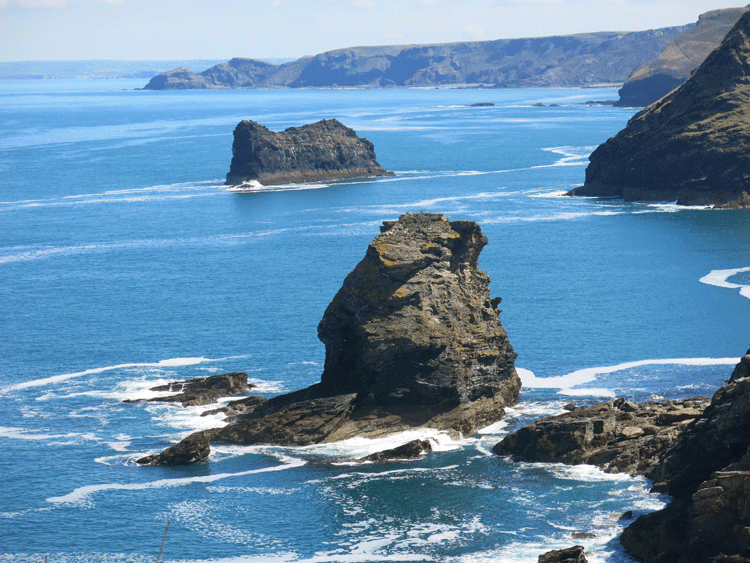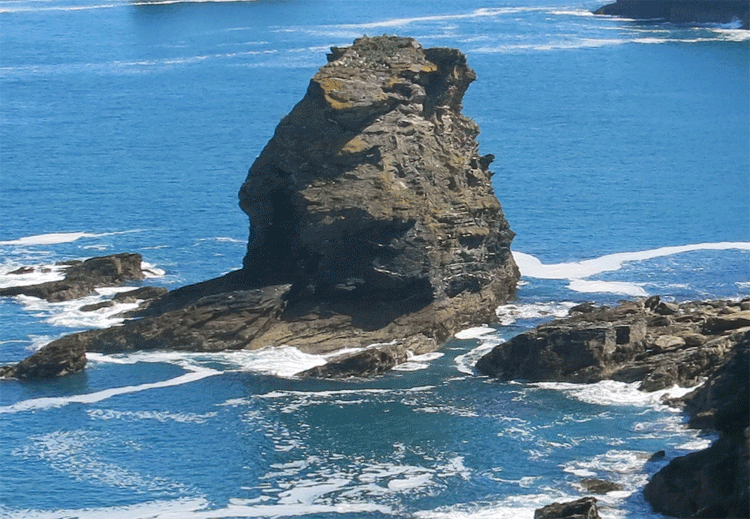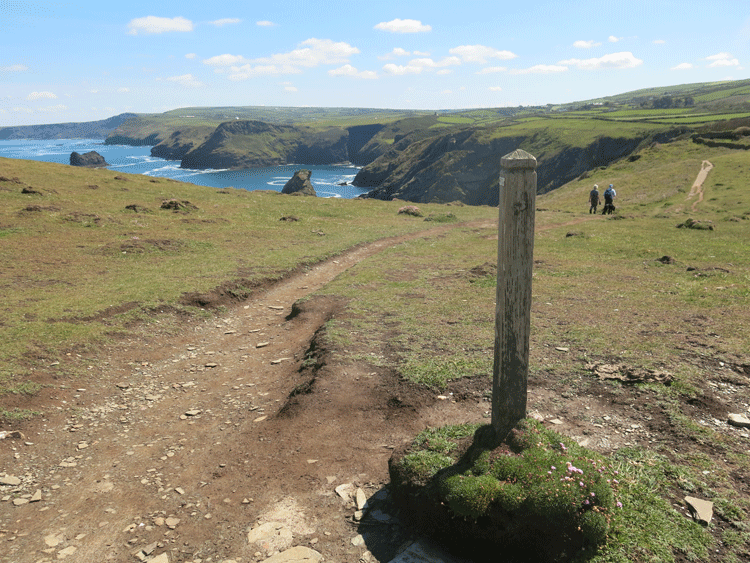 Looking back from Fire Beacon Hill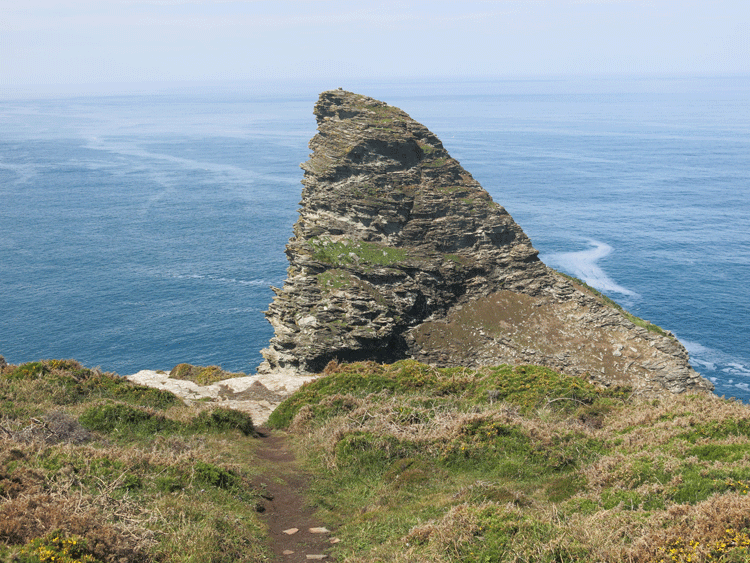 Cornwall's Matterhorn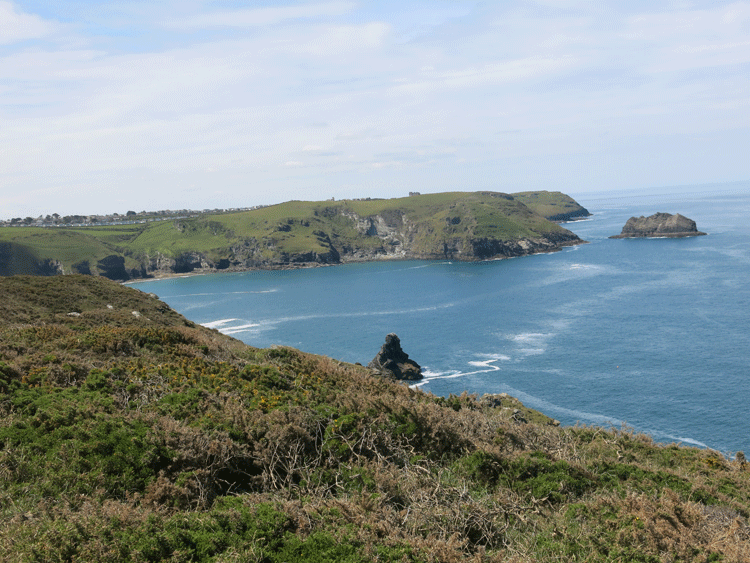 Looking towards Tintagel, with the hotel just visible on the headland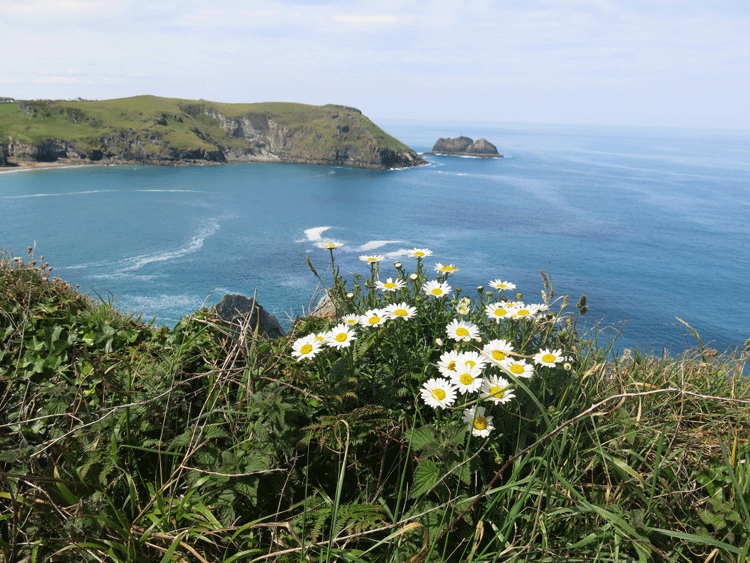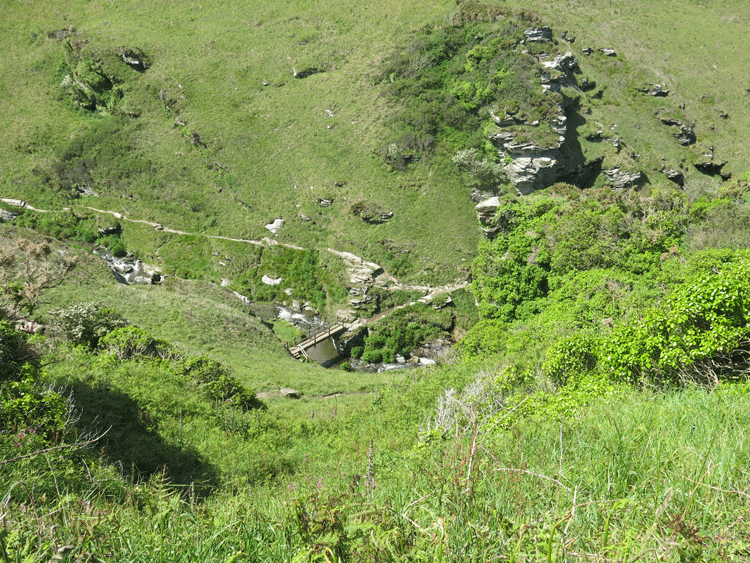 The way ahead.... a huge drop to a small footbridge followed by a substantial climb the other side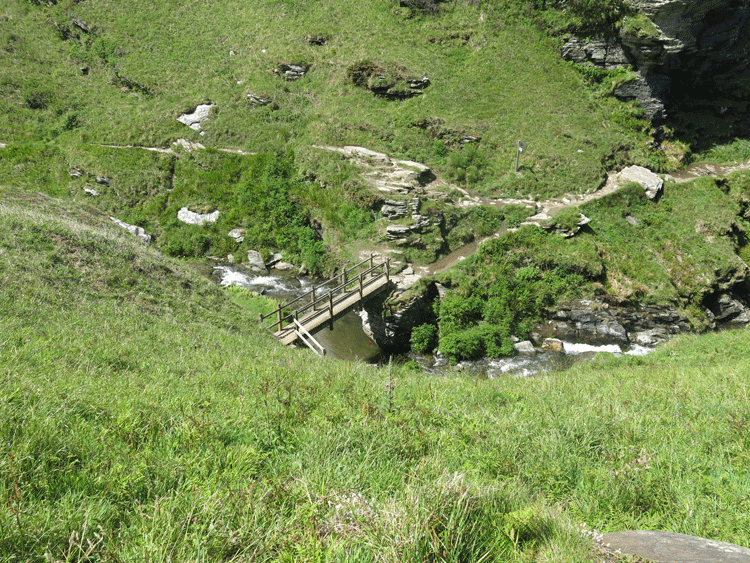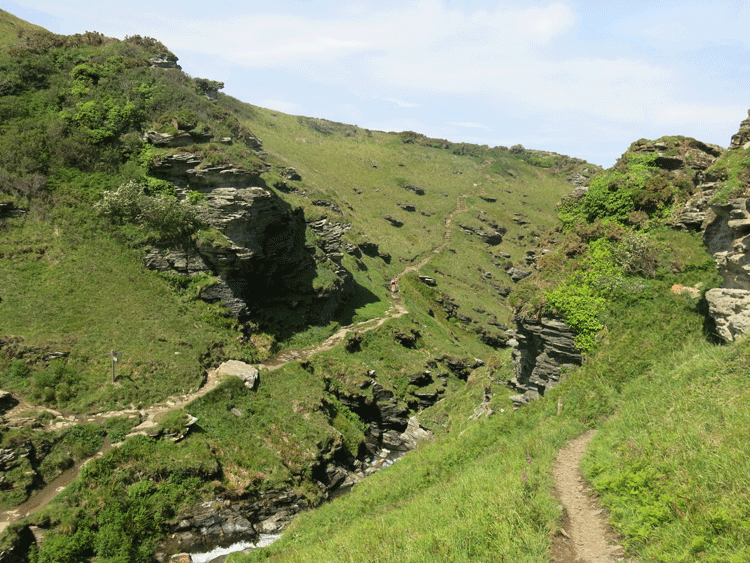 The climb the other side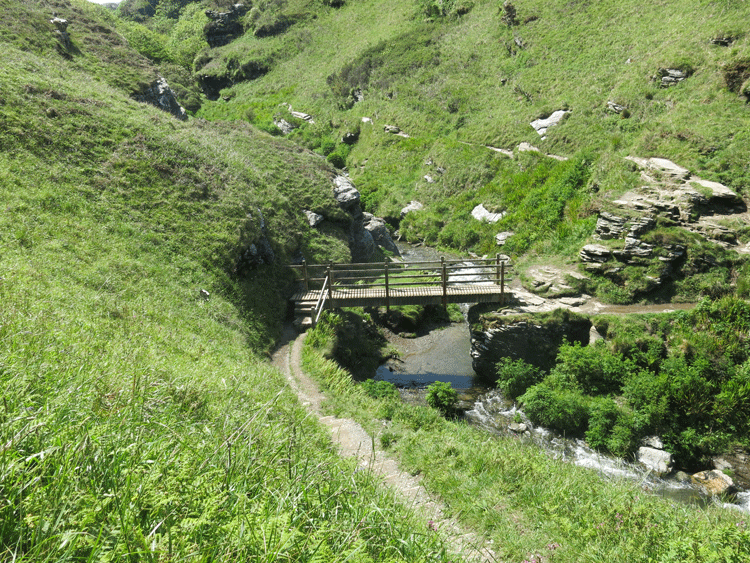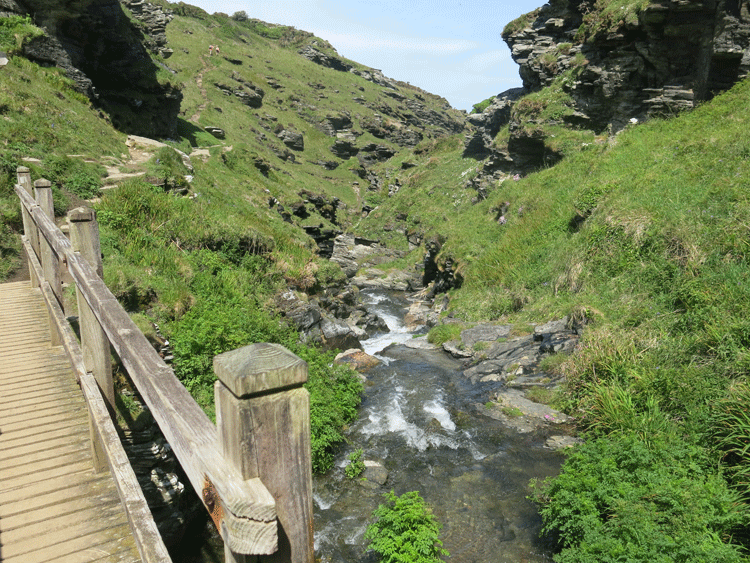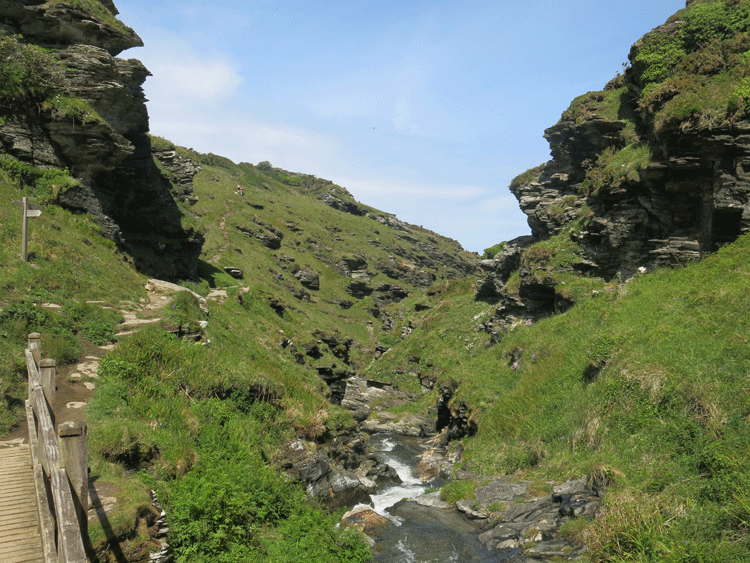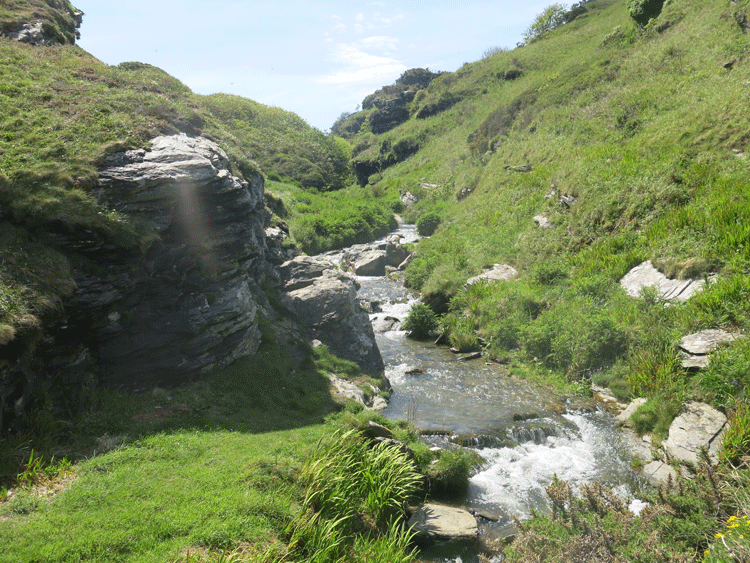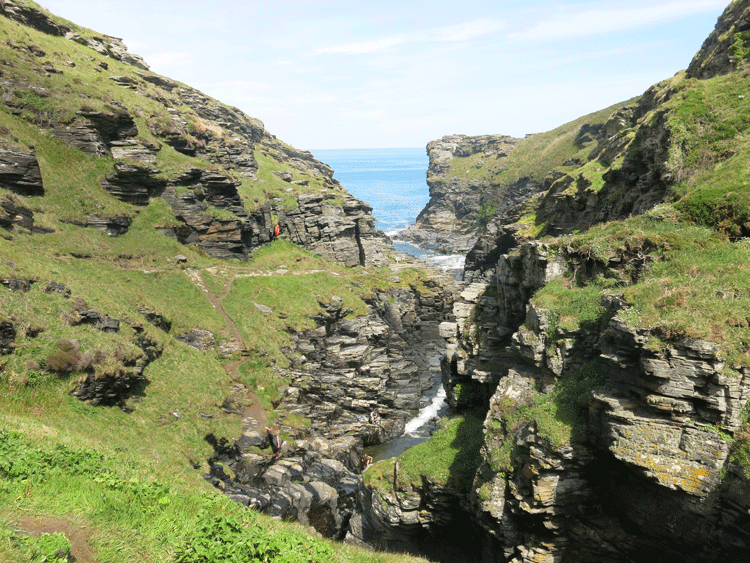 Rocky Valley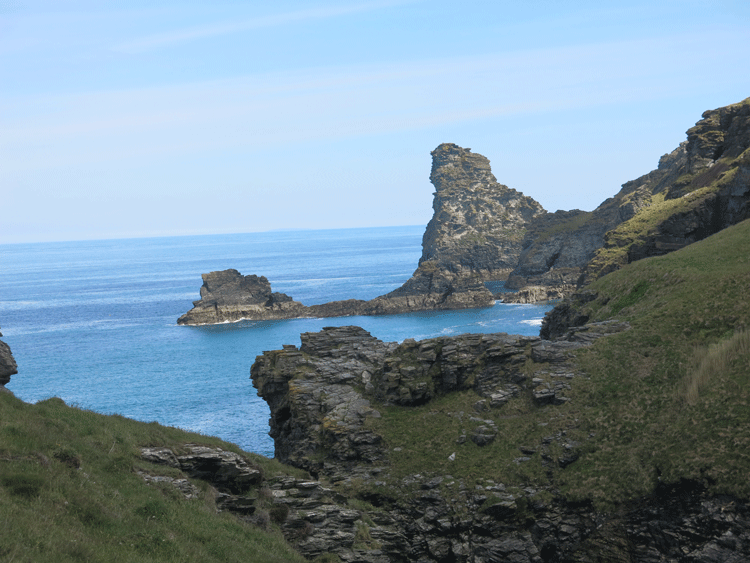 Looking back to the "Cornwall Matterhorn"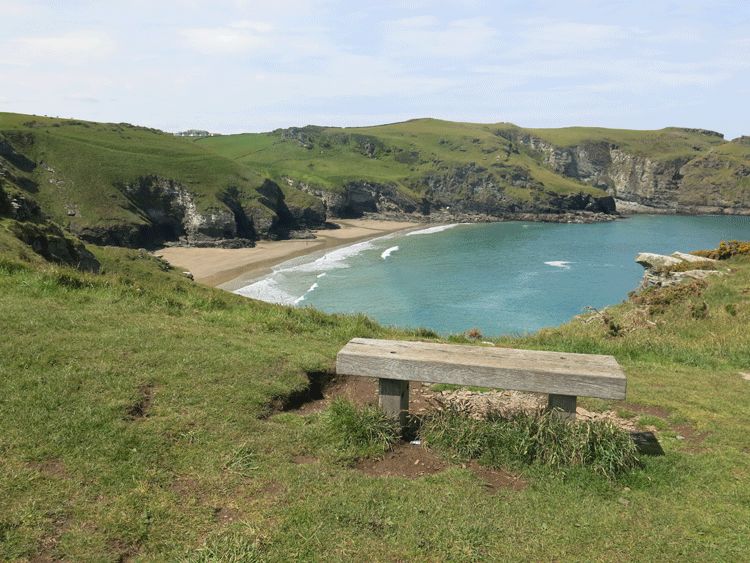 Benoath Cove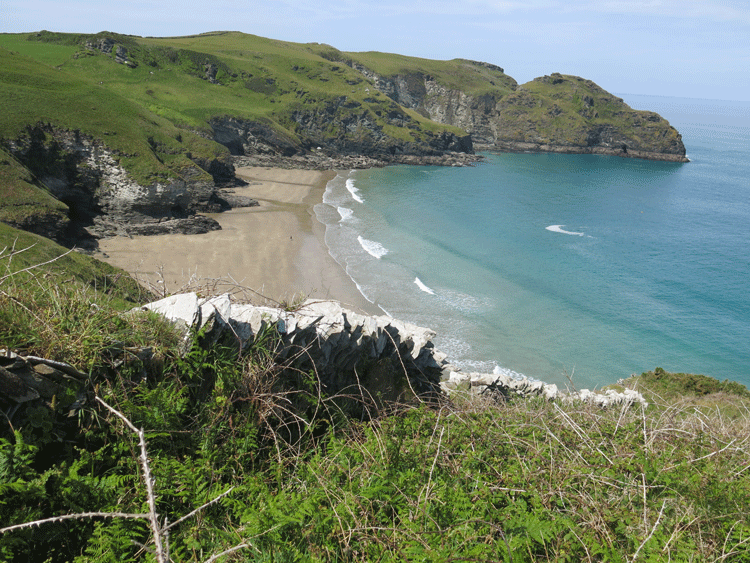 Lye Rock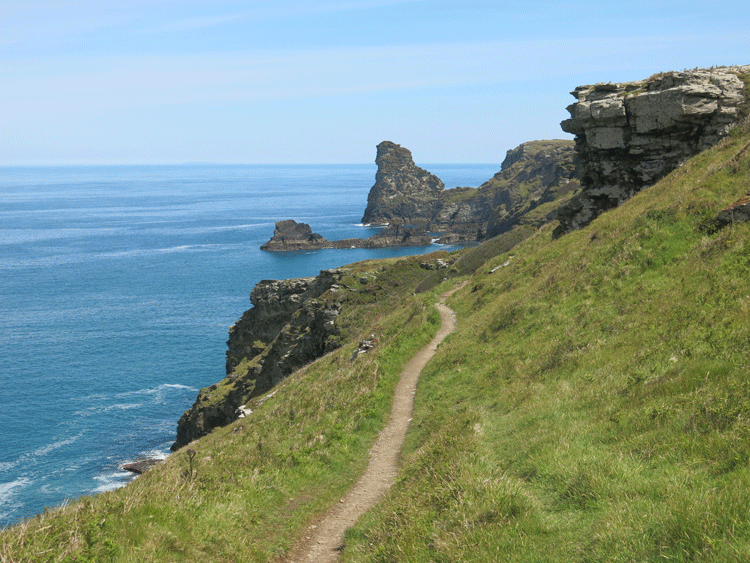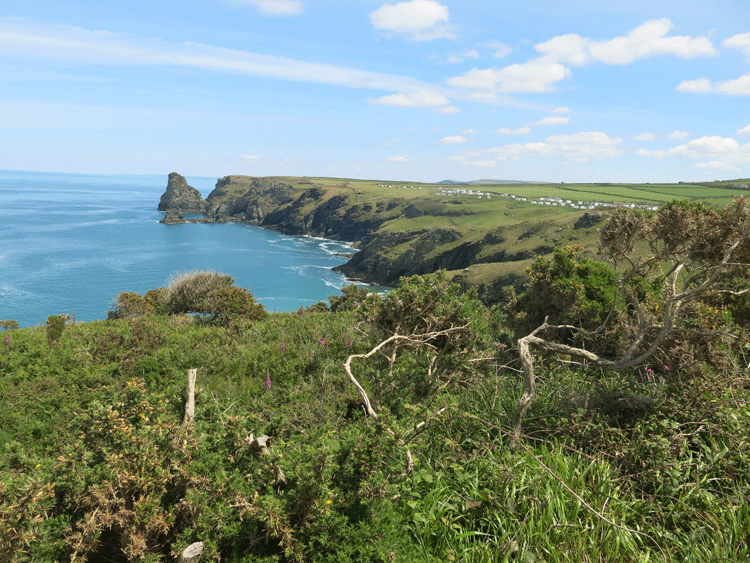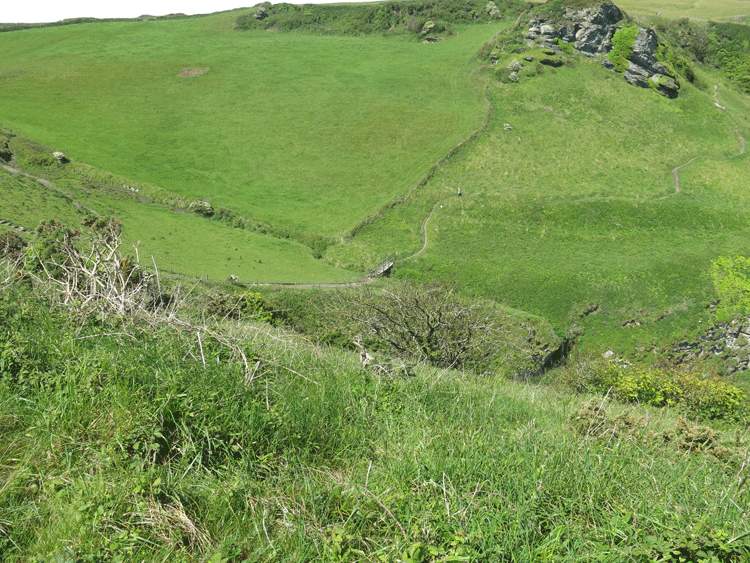 Another huge descent to a footbridge with a climb the other side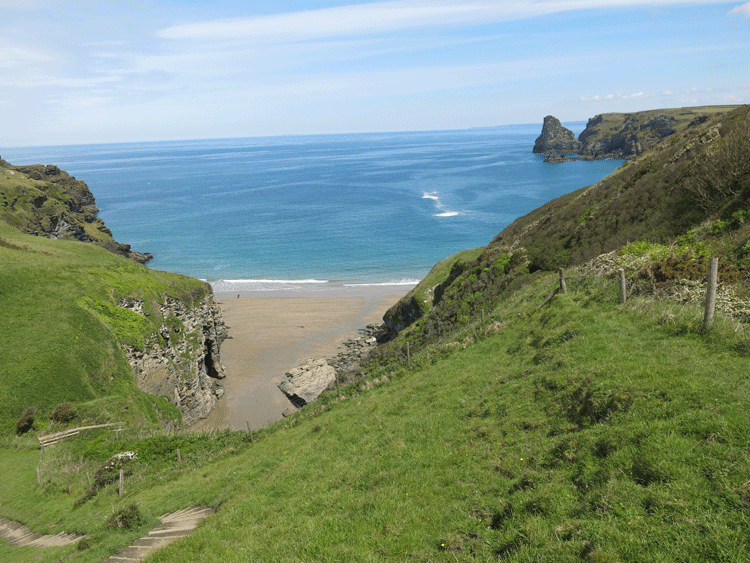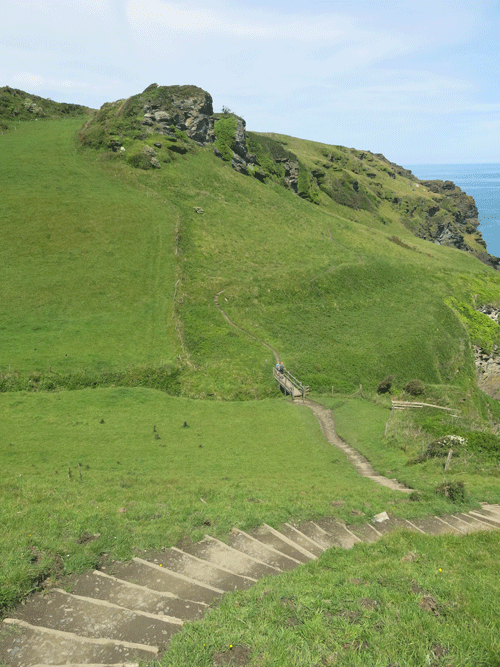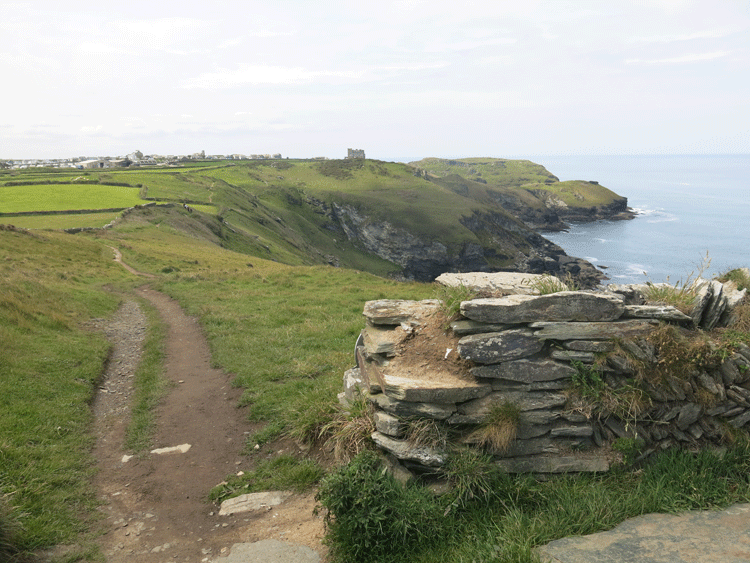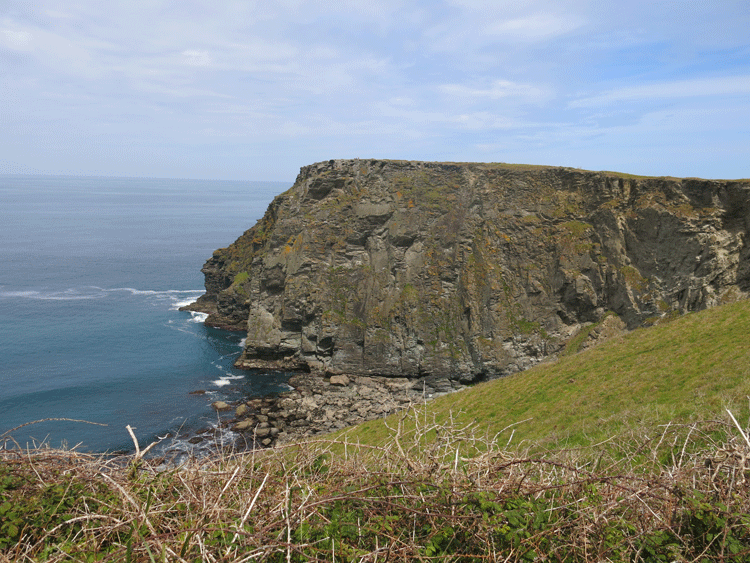 Another flat headland called "Willapark"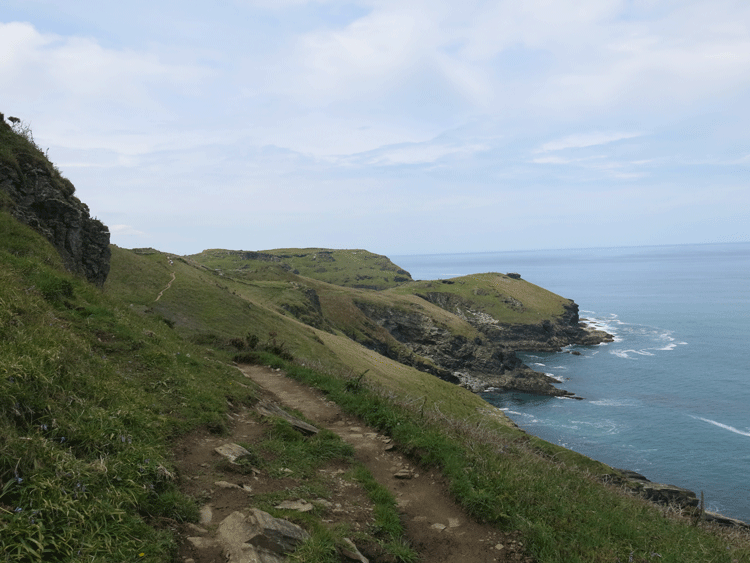 Barras Nose.....Heading to Tintagel castle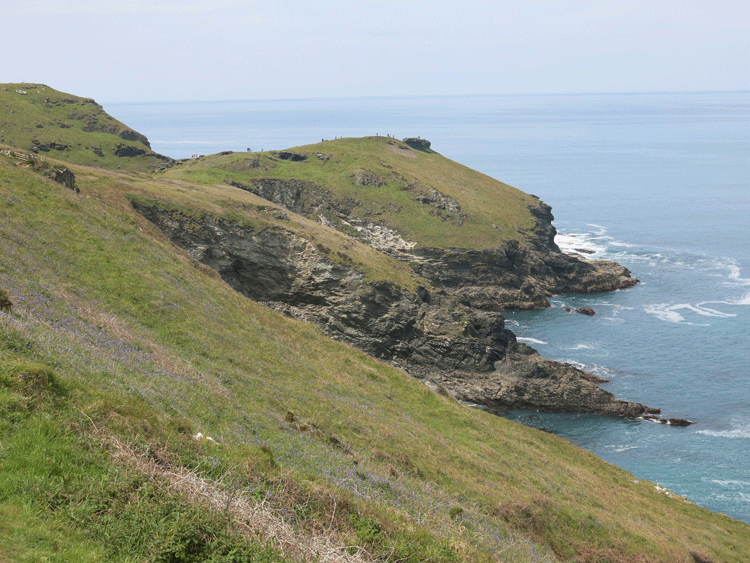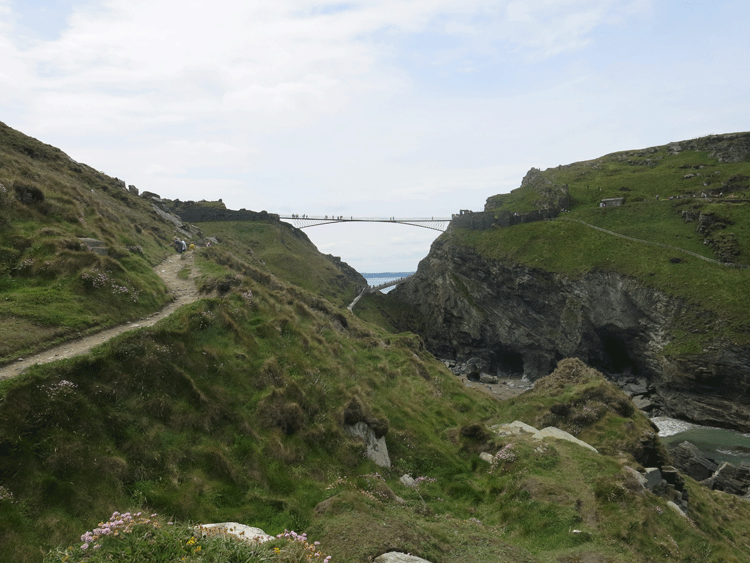 Footbridge to Tintagel Castle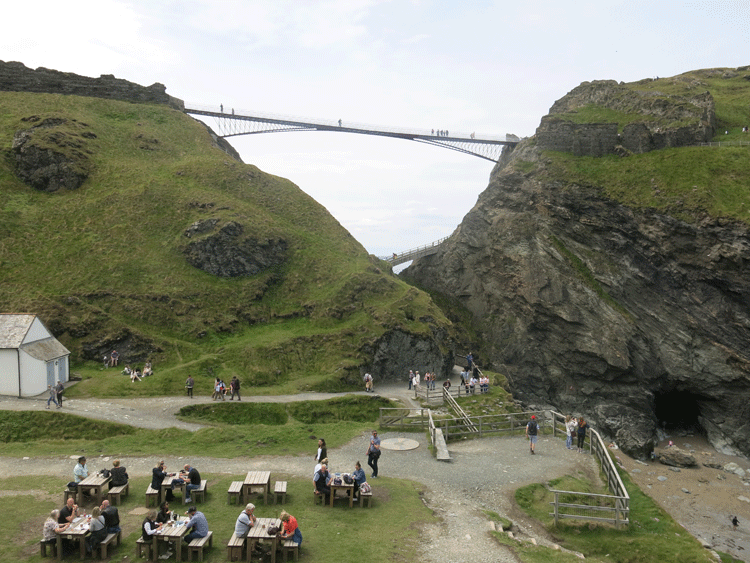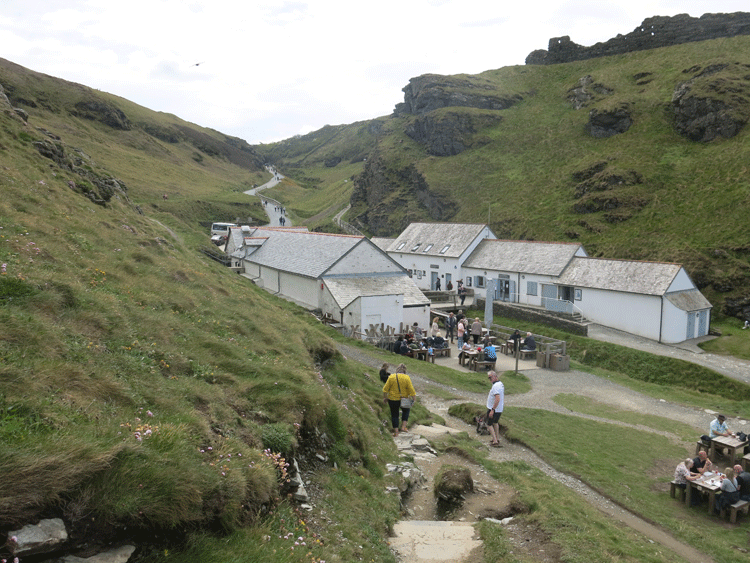 Steep track up to the village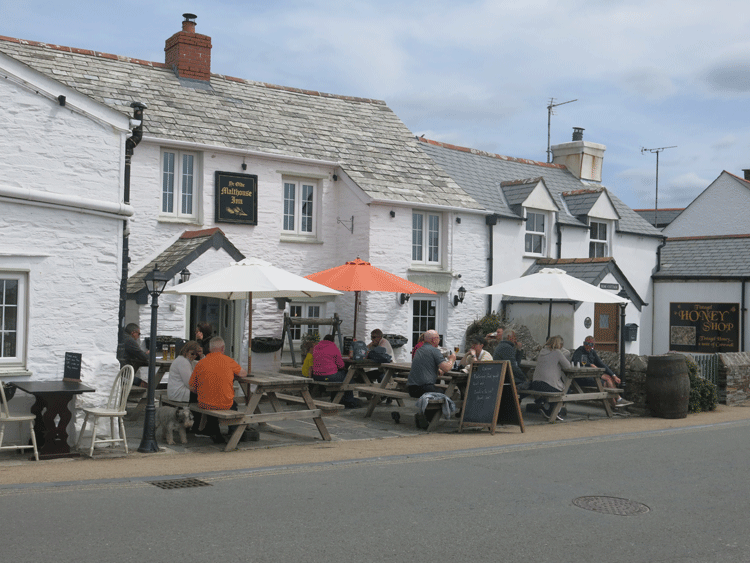 Tintagel Village