TRENT & MERSEY CANAL TO STONE - MARCH 2006
5 Days, 62 Miles, 40 Locks
| | | | | |
| --- | --- | --- | --- | --- |
| Day | Miles | Locks | From | To |
| 1 | 2.5 | 2 | Barton Turns Marina | Alrewas |
| 2 | 22.0 | 12 | Alrewas | Salt |
| 3 | 6.5 | 9 | Salt | Stone |
| 4 | 12.0 | 7 | Stone | Bridge 69 |
| 5 | 19 | 10 | Bridge 69 | Barton Turns Marina |
| | 62 | 40 | | |
Tuesday 28th March 2006
For our first trip of the 2006 season we were joined by our friends Jim & Lesley, who were experiencing a narrowboat for the first time. The weather had been quite cold the previous few days, and the forecast was for wet and windy weather for the week ahead, so we decided to make it a short trip and only go as far as Stone. At least we could turn back if the weather turned nasty. We were ready for off by 4 p.m., and decided to go as far as Alrewas that day so that we could visit yet again the excellent fish and chip shop in the village. Par for the course, it was really windy as we tried to leave the marina. Jim and Lesley must have been quite impressed as I guided the 58-ft of steel out through the narrow channel of pontoon 5; but less impressed as the wind took hold and we missed the exit for the marina altogether! It is always embarassing when this happens and you clatter someone else's boat, but it is a fact of life at "Windy Barton".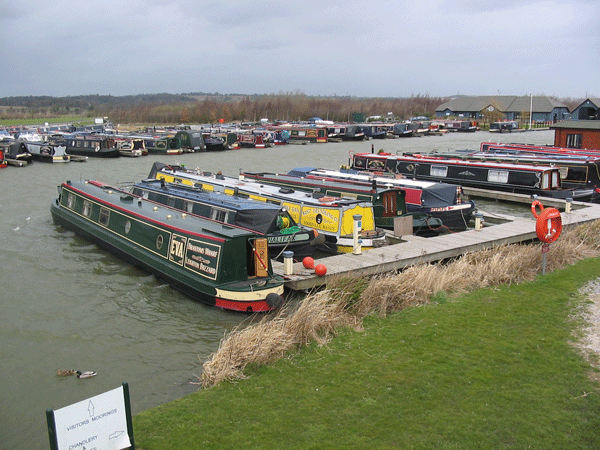 We were soon underway. The removal of a truck wheel and tyre and a huge log was necessary before we could enter Wychnor Lock, but then we were on the River section. The water was quite high and fast flowing, with the "Proceed with Caution" signs being posted.
We were soon through Alrewas lock, moored for the evening, and eating fish and chips aboard with a glass of wine. What could be better?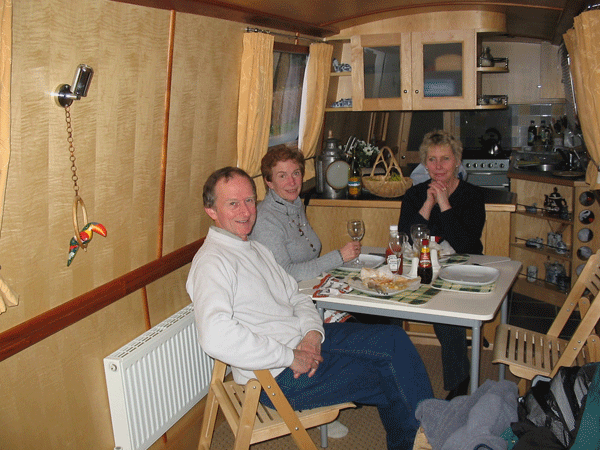 Fish & Chips at Alrewas
Wednesday 29th March 2006
The weather was good on Wednesday so we decided to make the best of it and press on. Fradley, King's Bromley, Armitage, Rugeley...... the locks and the miles were no obstacle to us with a team of four aboard. Jim got the hang of driving the boat very quickly, whilst Sue and Lesley were adept with the locks. This left me to chill out and gaze across the open countryside!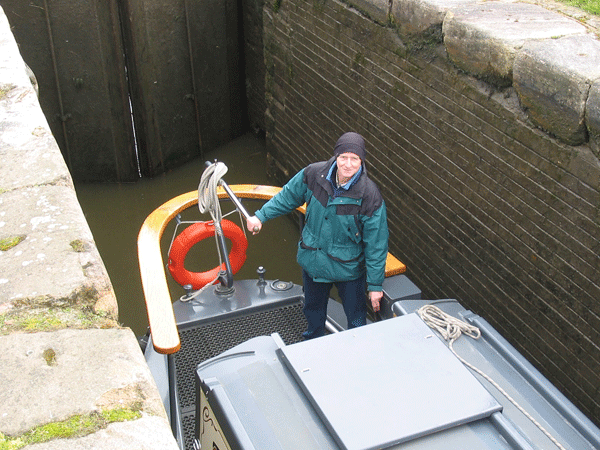 Jim at the helm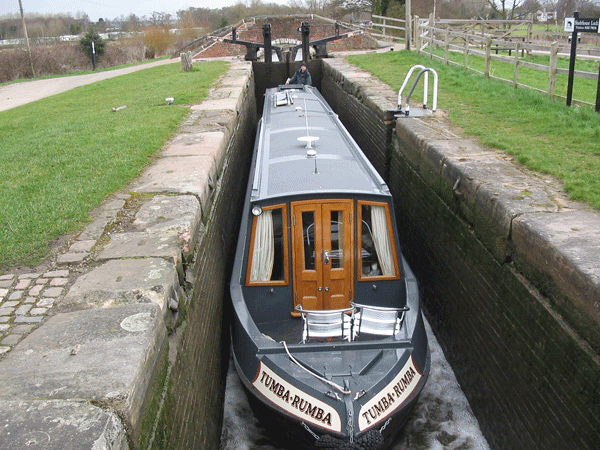 Shadehouse Lock, Fradley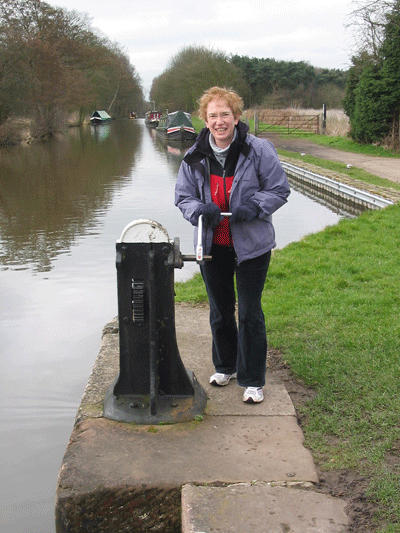 Lesley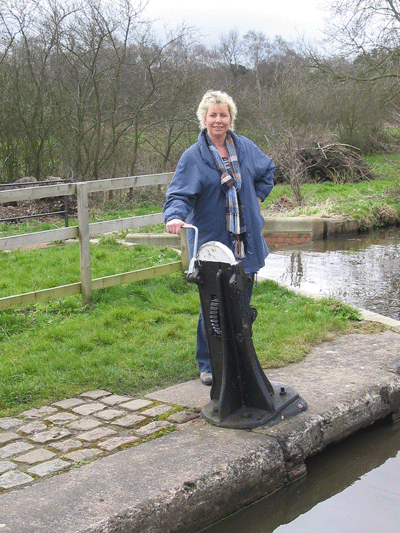 Sue
The canal was not busy, but I was quite surprised how many boats there were about for the time of the year. We were soon through Rugeley and on our way to Great Haywood.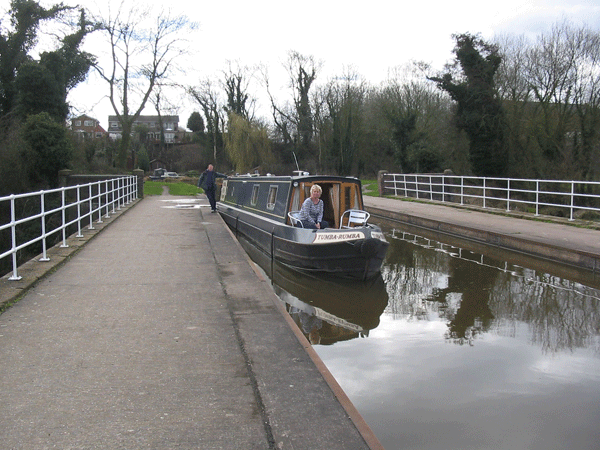 On the Brindley Aqueduct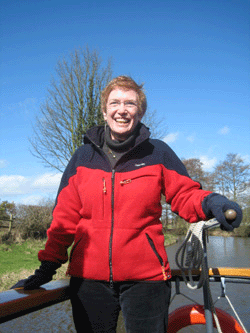 Lesley at the helm
We moored late afternoon just before Bridge 82, Salt. There are good moorings here, and although they are right next to the mainline railway it was not a problem. We had dinner at the Holly Bush, Salt, a short walk from Bridge 82, and could not believe how many people there were there for a Wednesday night. We were lucky to get a table. Good food and reasonably priced.
Thursday 30th March 2006
We carried on to Stone, stopping at The Stone Boat Chandlery for diesel. We did Newcastle Road Lock and Lime Kiln Lock, and moored for lunch after Bridge 96a. Here there is a very long stretch of canal alongside new houses, with a good winding hole. Now we had a decision to make; should we push on to Stoke, or should we wind and go back in to Stone? We decided that the latter was the best option, offering some shopping for the ladies and time for Mick to get his head down for half an hour. Well, this is what narrowboating is all about; chilling out!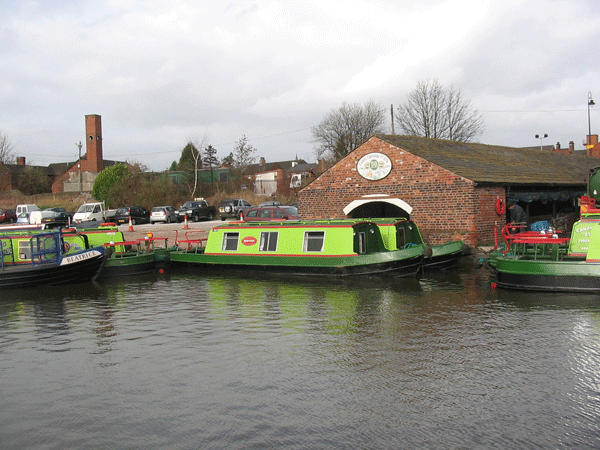 The Canal Crusing Co, Stone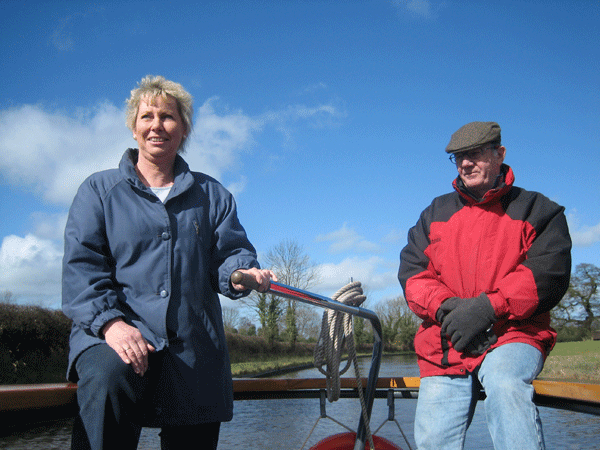 Sue at the helm
We wandered in to the town in the evening, and had dinner at The Crown & Anchor.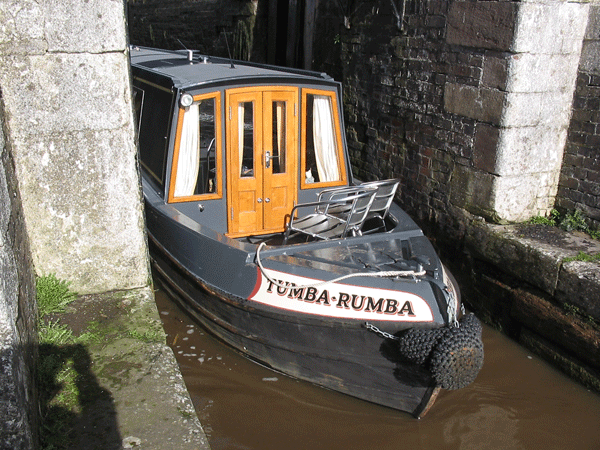 Exiting Newcastle Lock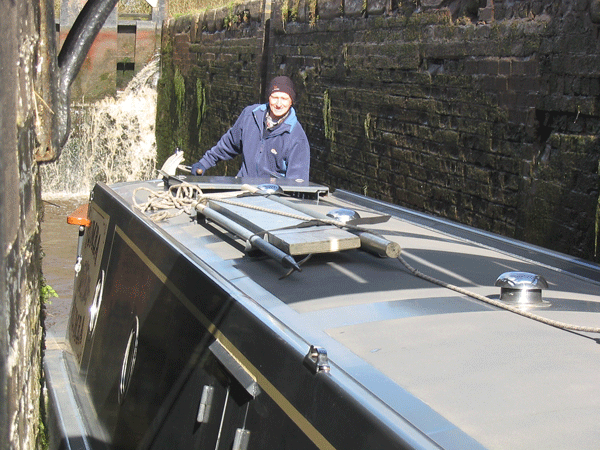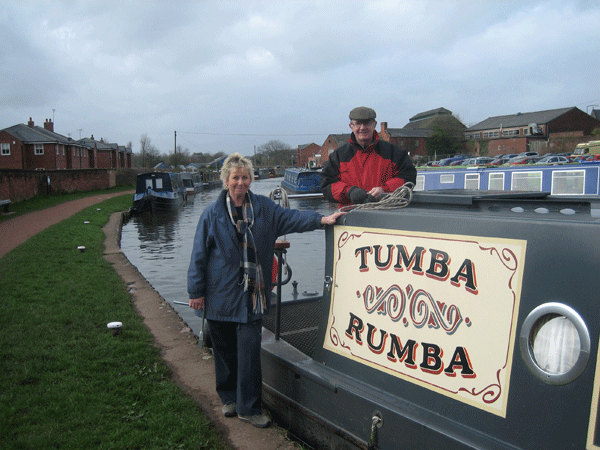 Stone
Friday 31st March 2006
Leaving Stone we took on water just below Star Lock, giving just enough time for the ladies to make a quick dash to the shops again for a bargain!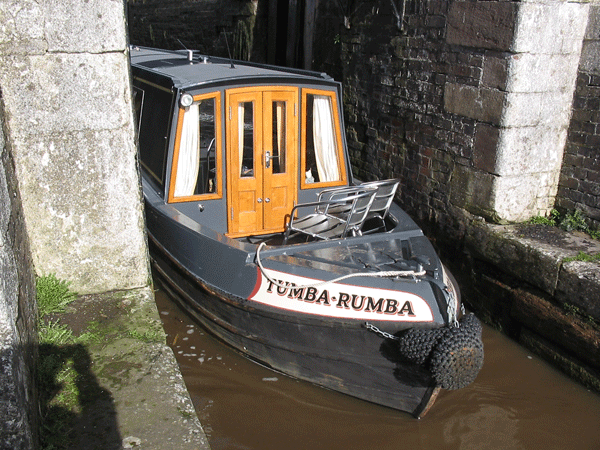 Looking back towards Aston Lock
Reaching Great Haywood we did a slight detour along the Staffs & Worcester Canal to moor up for lunch at Tixall Wides. This is a very nice spot and popular with bird watchers. After lunch we headed back to the Trent & Mersey canal, and went as far as Bridge 69 before mooring up in the countryside for the night.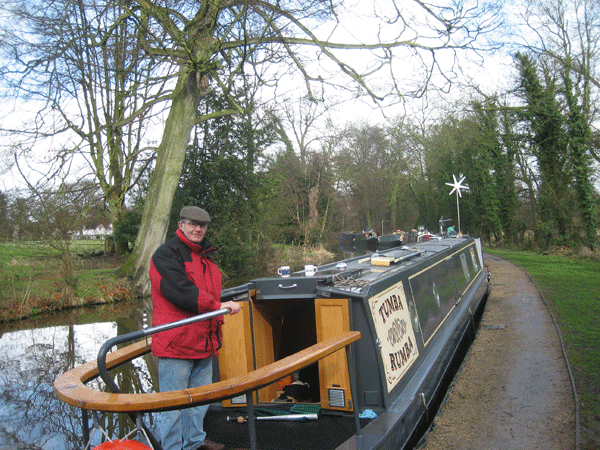 Wolsey Bridge moorings
Saturday 1st April 2006
We headed back to Barton Turns via Fradley. The weather was quite variable; sunny one minute and heavy rain the next. We even experienced sleet as we passed through Wood End Lock. And guess what! It was windy when we got back to Barton Turns, but we managed to reverse the boat back in to its mooring without too much difficulty. A very enjoyable few days was capped with a nice meal at our "local", The Shoulder of Mutton in Barton-under-Needwood.