"The first section of the route, to the point where it meets the

river Ticino

, stretches through the lovely countryside of

Pavia

, irrigated by several canals and dotted with farmhouses and tree groves.

The crossing of the

Parco del Ticino

, along path E1 which here overlaps the Via Francigena, the river landscapes and the thick wood groves with a large variety of fauna, offer an impressive scenery.

Outside urban centres it is not possible to access water sources or food, although there are two restaurants along the

Ticino river

."
Distance

Time

Elevation in meters


Km
Elapsed
Hrs-Mins
Moving
Hrs-Mins

Gain

Loss

Min

Max

24.5
25
55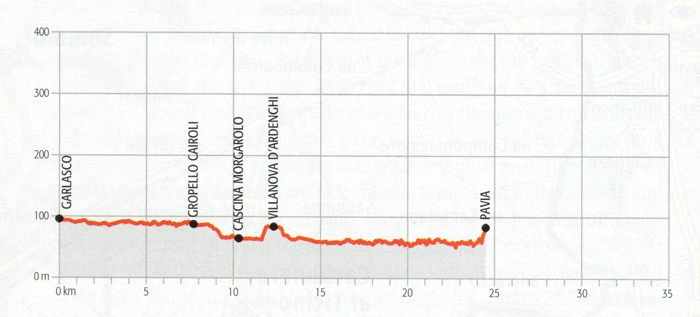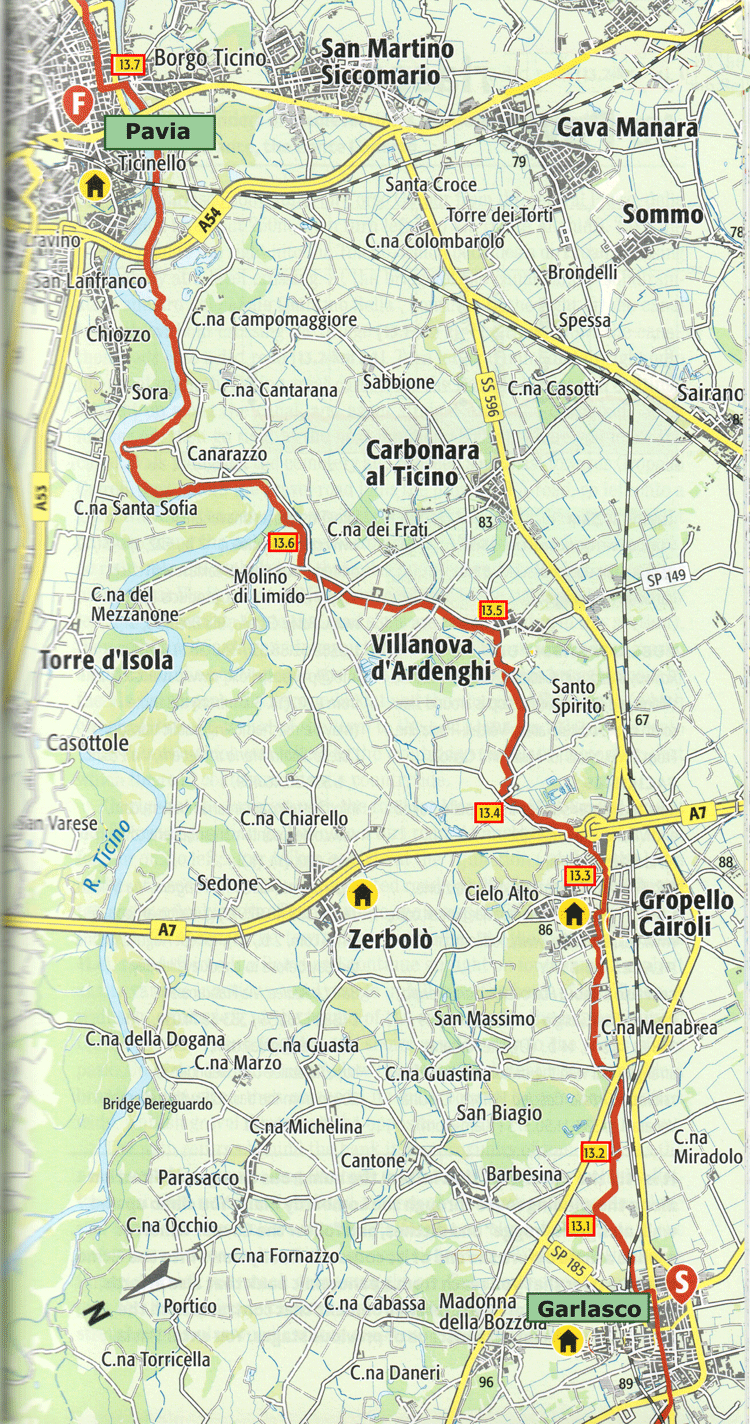 Original map courtesy of "The Via Francigena Terre De Mezzo by Roberta Ferraris ISBM978-88-6189-491-4"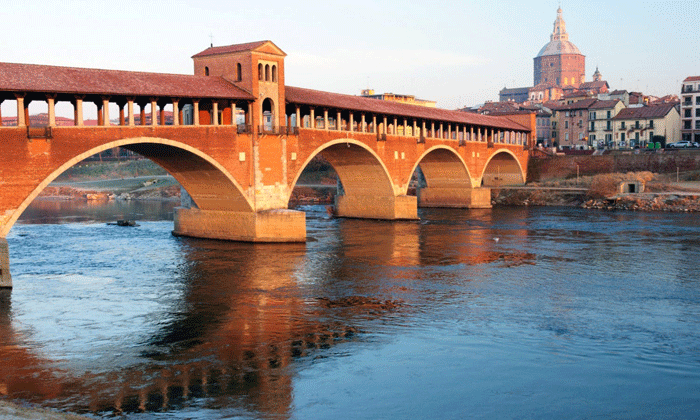 Pavia Ponte Coperto
Pavia is an important historic city along the Ticino River, not far from where it meets the River Po It was a Roman town once called Ticinum. The old town is full of monuments and places of interest, starting from the magnificent palaces that belonged to the lords of the city, such as Palazzo Malaspina, the Royal Palace of King Alboin and Palace Bottigella. Among the religious monuments worthy of note there is the Dome of Pavia, a large building with a Greek cross layout, and the medieval church of San Pietro in Ciel d'Oro.With just a short walk from the city center you'll encounter the Visconti Castle with its magnificent hunting park that extends to the Certosa di Pavia, a historic monument with a beautiful facade from the architectural Lombard school, whose great achievements come from the partnering work of artists like Cristoforo Mantegazza and Giovanni Antonio Amadeo.
In Pavia there is no shortage of green areas, as it is located within the Natural Park of the Ticino Valley, the largest regional park in Italy.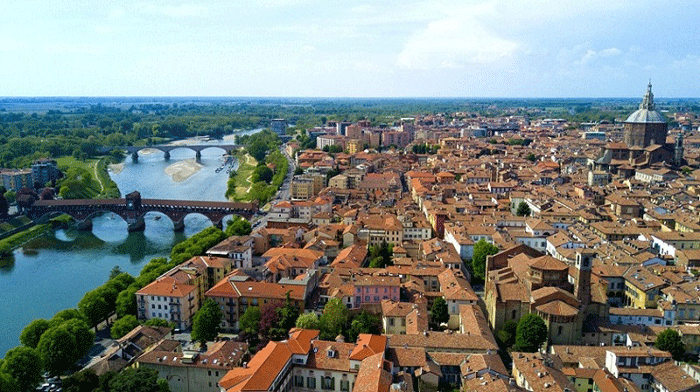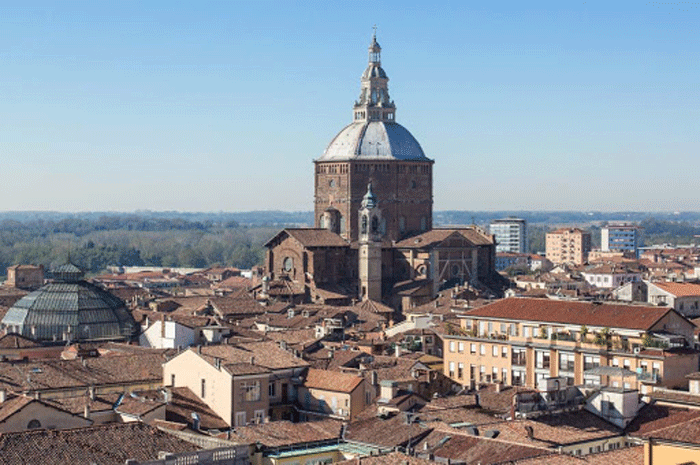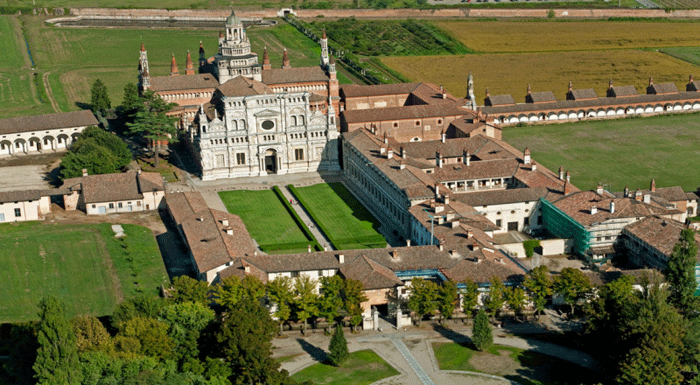 Certosa Pavia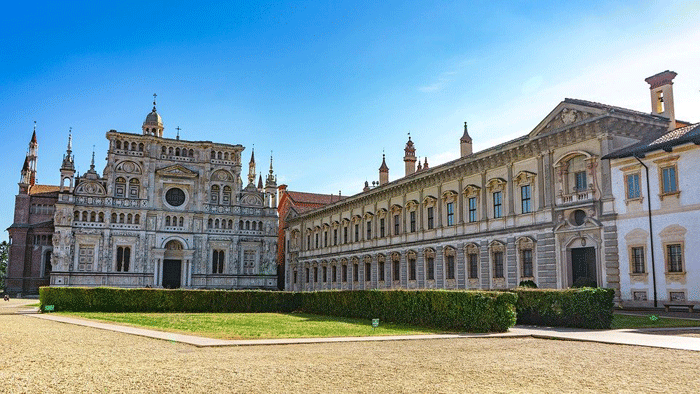 Certosa Pavia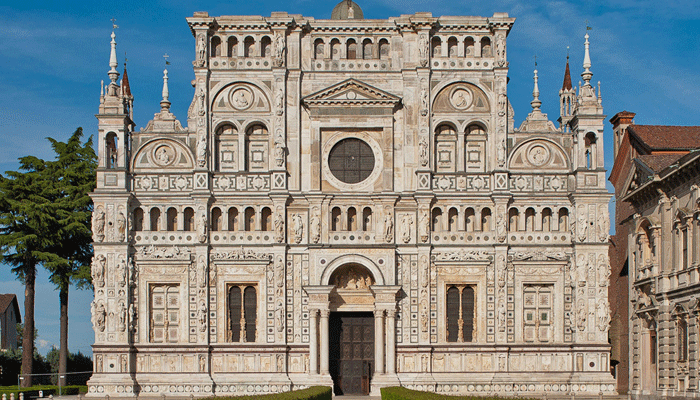 Certosa Pavia
It took two hundred years to complete this church, started by Duke Gian Galeazzo Visconti of Milan, for this reason the Certosa shows signs of different styles, from late Gothic to Renaissance.
The front is what instantly catches the eye, a masterpiece of Lombard sculpture, almost an open air museum. A rich and priceless heritage decorates the naves. Many works by Borgnognone, Perugino, Nuvolone, Morazzone and many others enrich even more the numerous side chapels.
The transept and choir are accessible only if accompanied by a monk.
A narrow passage, after the entrance to the Library, connects to the main cloister. There is a wide and large square room here, with 24 little cells, that were the rooms for the monks, who spent most of their time alone. The first cell is accessible.

Tour Duration: 2h

Prices:
Groups (min. 15 people):
Adults: 22 €
Under 18: 18 €

Tour available in: Italian, English, French
Book at www.gibart.it