Stage 14. Pavia to Santa Cristina e Bissone
"The way crosses the alluvial plain of

Basso Pavese

, with its characteristic river terraces in the

S. Lazzaro

,

Belgioioso

and

S. Cristina areas

.

Along the route there are several interesting architectural constructions, mainly religious buildings: from the imposing façade of

S. Michele in Pavia

to the little

church of San Giacomo.



There are quite a few stretches along the verge but mostly on quiet roads with little traffic; particular care must be taken at the roundabout on SS617.

Outside urban centres it is not possible to access water sources".
Distance

Time

Elevation in meters


Km
Elapsed
Hrs-Mins
Moving
Hrs-Mins

Gain

Loss

Min

Max

28
40
40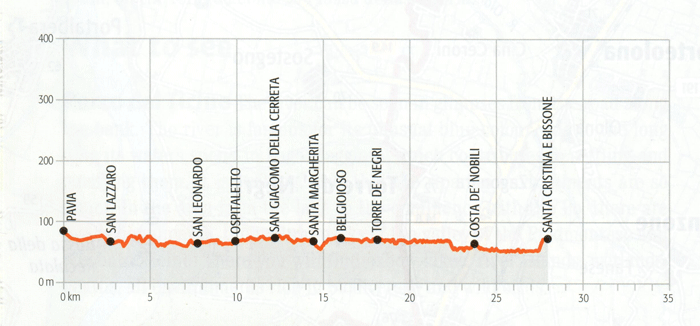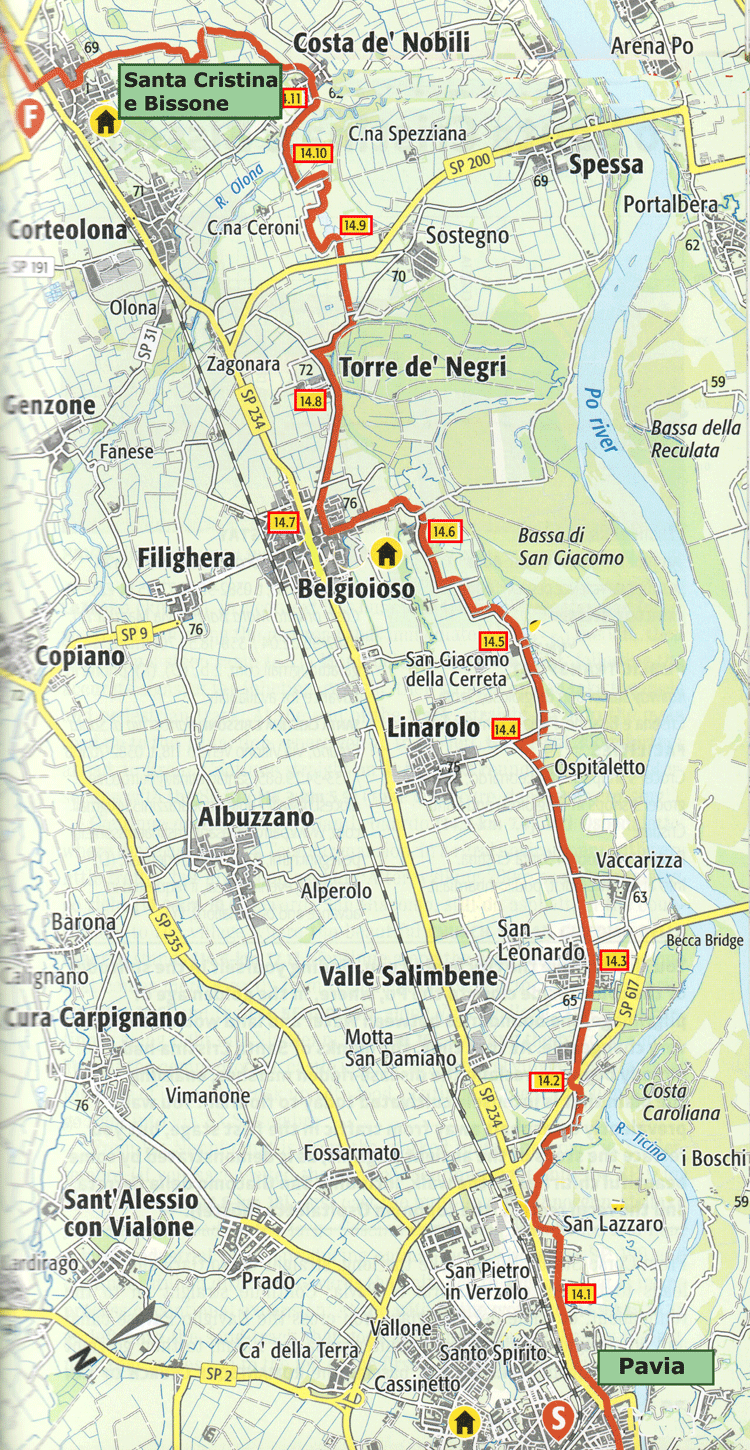 Original map courtesy of "The Via Francigena Terre De Mezzo by Roberta Ferraris ISBM978-88-6189-491-4"
| | | |
| --- | --- | --- |
| 14.1 | 2.6 Km | Via Montegrappa then into Via Francana |
| 14.2 | 5.9 Km | SS617 (Dangerous crossing) |
| 14.3 | 7.4 Km | San Leonardo |
| 14.4 | 10.6 Km | Right after Ospedaletto |
| 14.5 | 12.1 Km | Beautiful church of San Giacomo delle Cerreta |
| 14.6 | 14.6 Km | Right to Santa Margherita |
| 14.7 | 16 Km | Right into Via Nenni |
| 14.8 | 18 Km | Right onto SP9 for Torre de'Negri |
| 14.9 | 20.3 Km | Gate to quarry |
| 14.10 | 20.5 Km | Bridge across TorrenteOlona (Power plant) |
| 14.11 | 23.8 Km | Main road to Corteolona |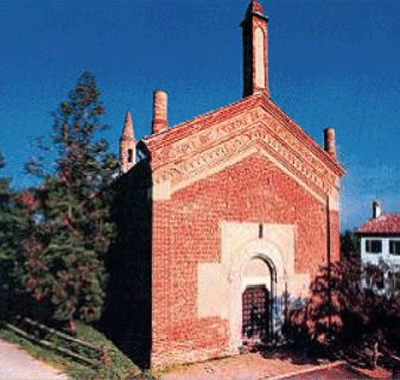 San Giacomo delle Cerreta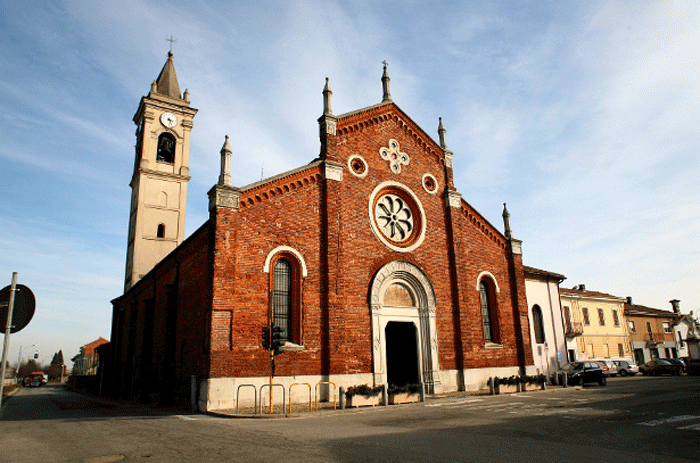 Da Pavia a Santa Cristina e Bissone