Stage 17. Piacenza to Fiorenzuola D'Arda
"Initial stretch along the Via Emilia, then, following the Nure stream, through the countryside, all the way to the Castle of Paderna and stretch of woodland along the bank of the Nure".

Refreshment stops: coffe bar and water in Pontenure, Chero (seasonal opening times), water at Castello di Paderna.
Distance

Time

Elevation in meters


Km
Elapsed
Hrs-Mins
Moving
Hrs-Mins

Gain

Loss

Min

Max

31.7
65
45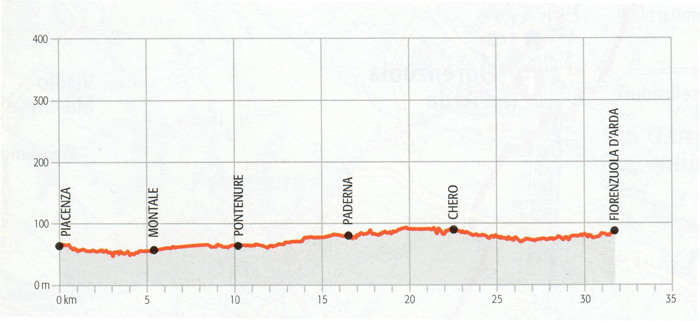 Original map courtesy of "The Via Francigena Terre De Mezzo by Roberta Ferraris ISBM978-88-6189-491-4"
| | | |
| --- | --- | --- |
| 17.1 | 2.1 Km | Turn left into Via Gaetano Modonesi |
| 17.2 | 6.6 Km | Second roundabout on SS9 |
| 17.3 | 8.4 Km | Right onto asphalted private road |
| 17.4 | 10.7 Km | Junction with Via Garibaldi |
| 17.5 | 14.4 Km | Turn left into Via Firenze |
| 17.6 | 16.5 Km | Paderna Castle |
| 17.7 | 22.4 Km | Chero |
| 17.8 | 25.9 Km | Ford of Torrente Chiavenna |
| 17.9 | 27.6 Km | Past large farmhouse |
| 17.10 | 31.1 Km | Footbridge over the Arda |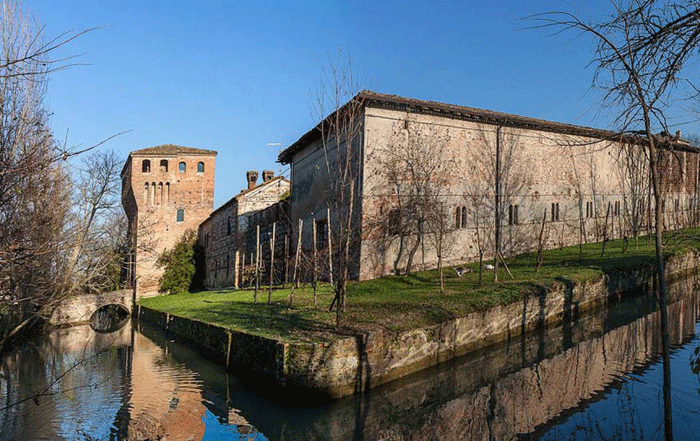 Paderna Castle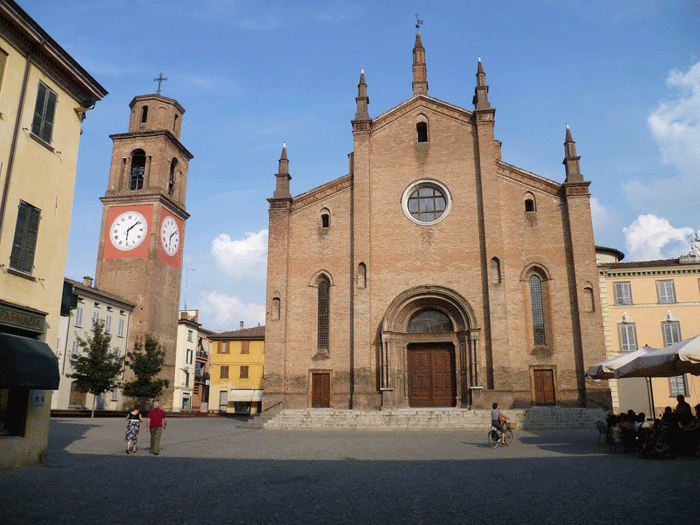 Fiorenzuola D'Arda