Stage 18. Fiorenzuola d'Arda to Fidenza
"Last level stretch crossing Chiaravalle della Colomba and passing Fidenza Duomo".

Outside urban centres it is not possible to access a water source.
Distance

Time

Elevation in meters


Km
Elapsed
Hrs-Mins
Moving
Hrs-Mins

Gain

Loss

Min

Max

22.3
35
40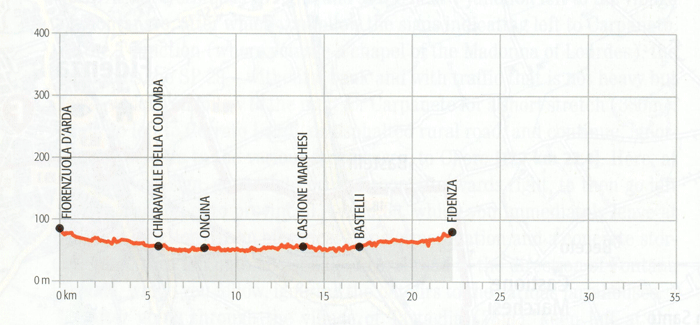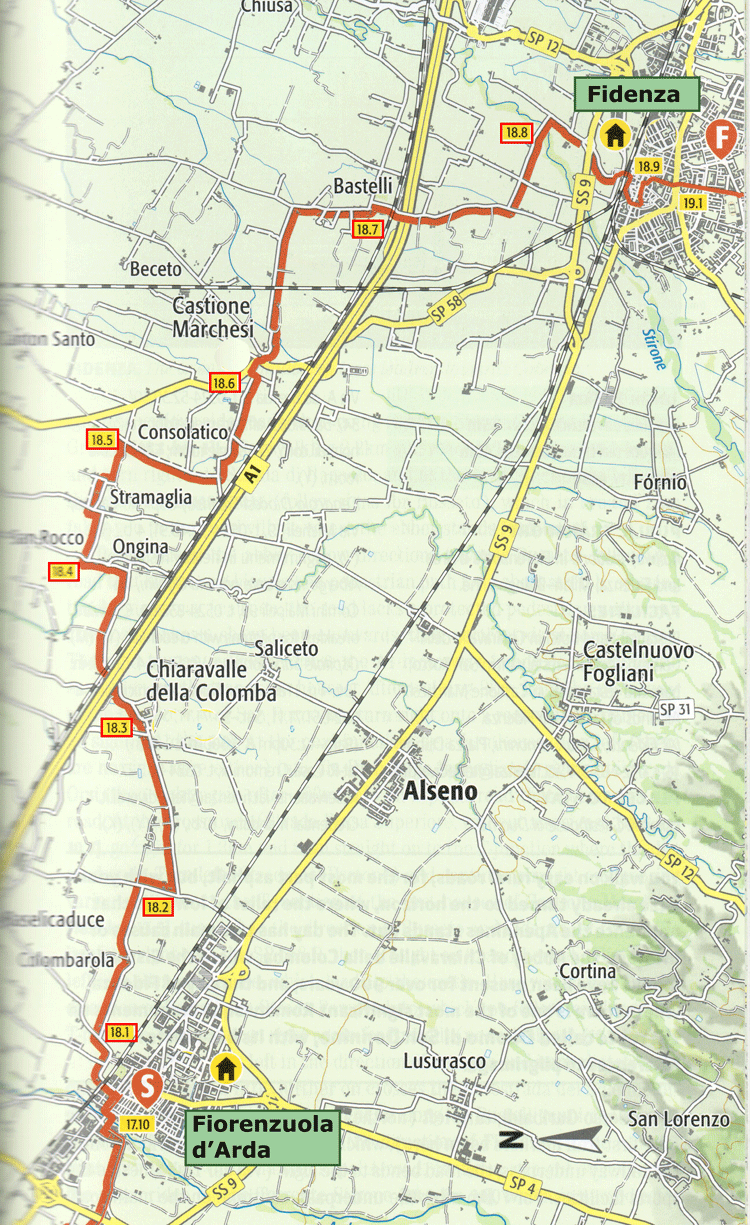 Original map courtesy of "The Via Francigena Terre De Mezzo by Roberta Ferraris ISBM978-88-6189-491-4"
Pilgrims along the Via Francigena. 12th-century bas relief from the Duomo di San Donnino, Fidenza
https://pilgrimstorome.org.uk/the-via-francigena/
| | | |
| --- | --- | --- |
| 18.1 | 1 Km | Right on Strada Cascina Santa Maria Grande |
| 18.2 | 3.1 km | T-junction; right on Strada di Bagnolo |
| 18.3 | 6 Km | Chiaravalle |
| 18.4 | 8.8 Km | San Rocco |
| 18.5 | 10.7 Km | Strada Fosse Superiore |
| 18.6 | 13.5 Km | Castione Marchese |
| 18.7 | 17 Km | Right for Bastelli |
| 18.8 | 18.8 Km | New bridge over Torrente Stirone |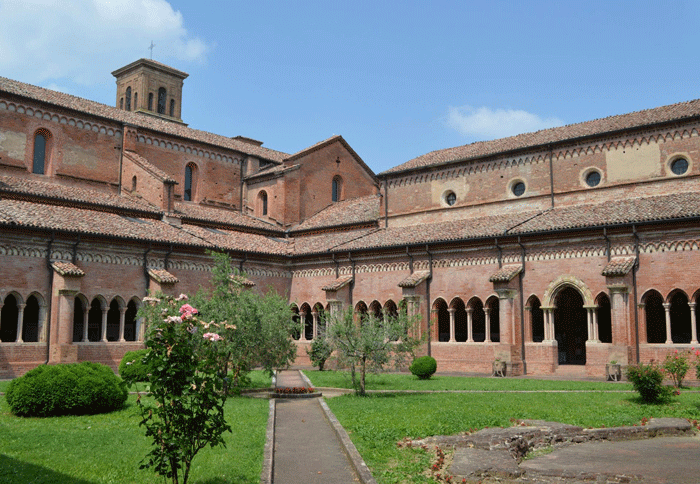 Chiaravalle della Colomba Abbey
| | | |
| --- | --- | --- |
| | The Abbey of Chiaravalle della Colomba stands in isolation in the countryside at the edge of a rural village of a few houses. It was built in 1135 on the direct orders of the founder if the Cistercian order, Bernard of Clairvaux. The basilica, with its beautiful brick facade, is in the Romanesque-Gothic style typical of Cistercian architecture, with Burgundian influences. The cloister is a true Gothic masterpiece from the 14th century, with arches supported by slim coupled columns, with beautiul sculptural decorations on the capitals. | |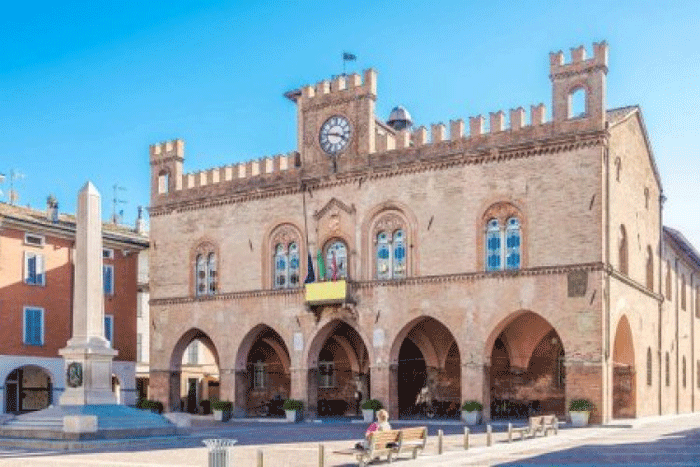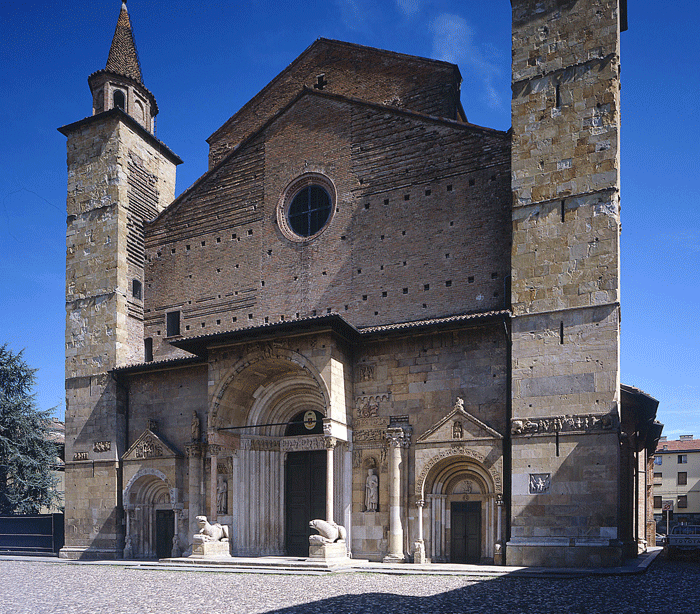 Fidenza Cathedral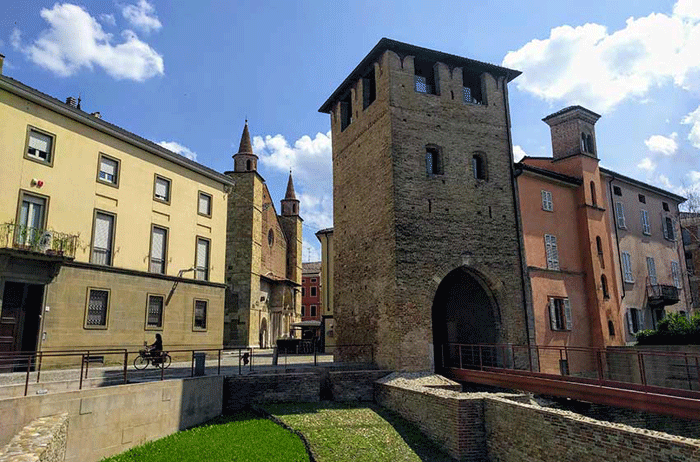 Fidenza tower