"Leaving Cassio, along the Cisa road for just over 3 km and then on mule tracks and trails to Castellonchio. Berceto, Monte Valoria".
Outside urban centres it is not possible to access a water source.
Distance

Time

Elevation in meters


Km
Elapsed
Hrs-Mins
Moving
Hrs-Mins

Gain

Loss

Min

Max

17
780
340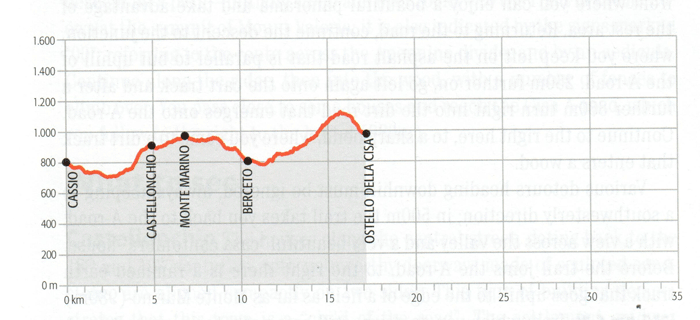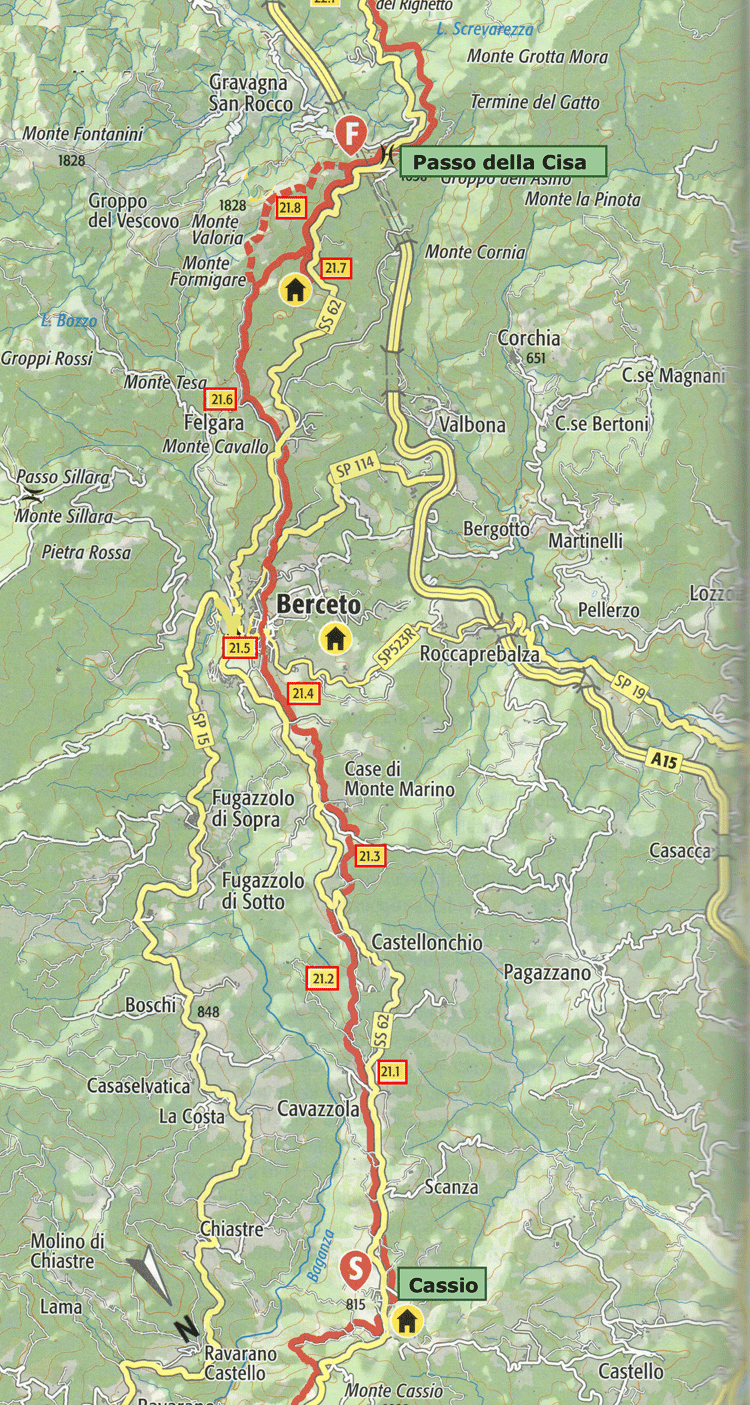 Original map courtesy of "The Via Francigena Terre De Mezzo by Roberta Ferraris ISBM978-88-6189-491-4"
| | | |
| --- | --- | --- |
| 21.1 | 3.4 Km | Cavazzola |
| 21.2 | 4.9 Km | Castellonchio |
| 21.3 | 6.7 Km | Monte Marino |
| 21.4 | 9.4 Km | Via della Ripasanta |
| 21.5 | 10.4 Km | Berceto |
| 21.6 | 13.9 Km | Case Felgara |
| 21.7 | 17 Km | Cisa hostel |
| 21.8 | 16.9 Km | Mount Valoria option |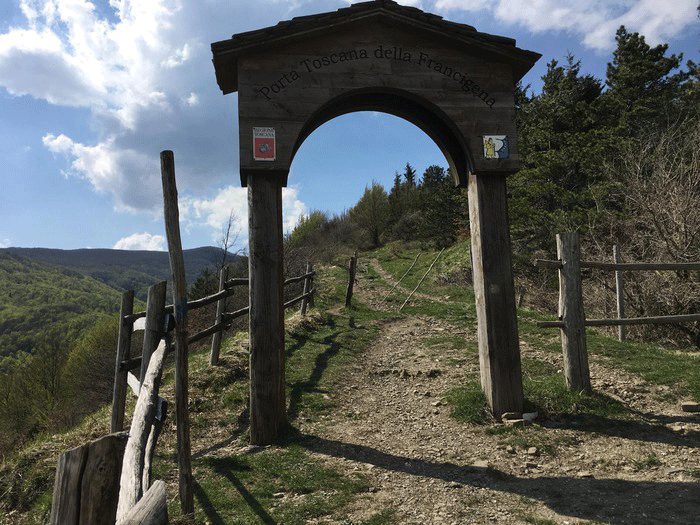 Cavazzola-Berceto Passo della Cisa trail