Stage 38. Acquapendente to Bolsena
Leaving Acquapendente behind and after visiting the Chiesa del Santo Sepolcro, with its splendid crypt which recreates the church of the same name in the Holy Land, the stage continues on to San Lorenzo Nuovo, from where you can admire the picturesque panorama of Lake Bolsena.
Once inside the volcanic crater, the path follows a pleasant course along unpaved roads to Bolsena, in an endless up and down among olive groves, meadows and woods, with lovely views of the lake in the background.
Not to be missed: octagonal church dedicated to San Giovanni in San Lorenzo Nuovo".
Distance

Time

Elevation in meters


Km
Elapsed
Hrs-Mins
Moving
Hrs-Mins

Gain

Loss

Min

Max

22.8
220
290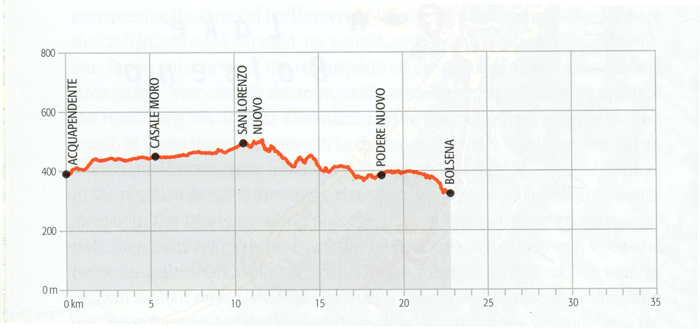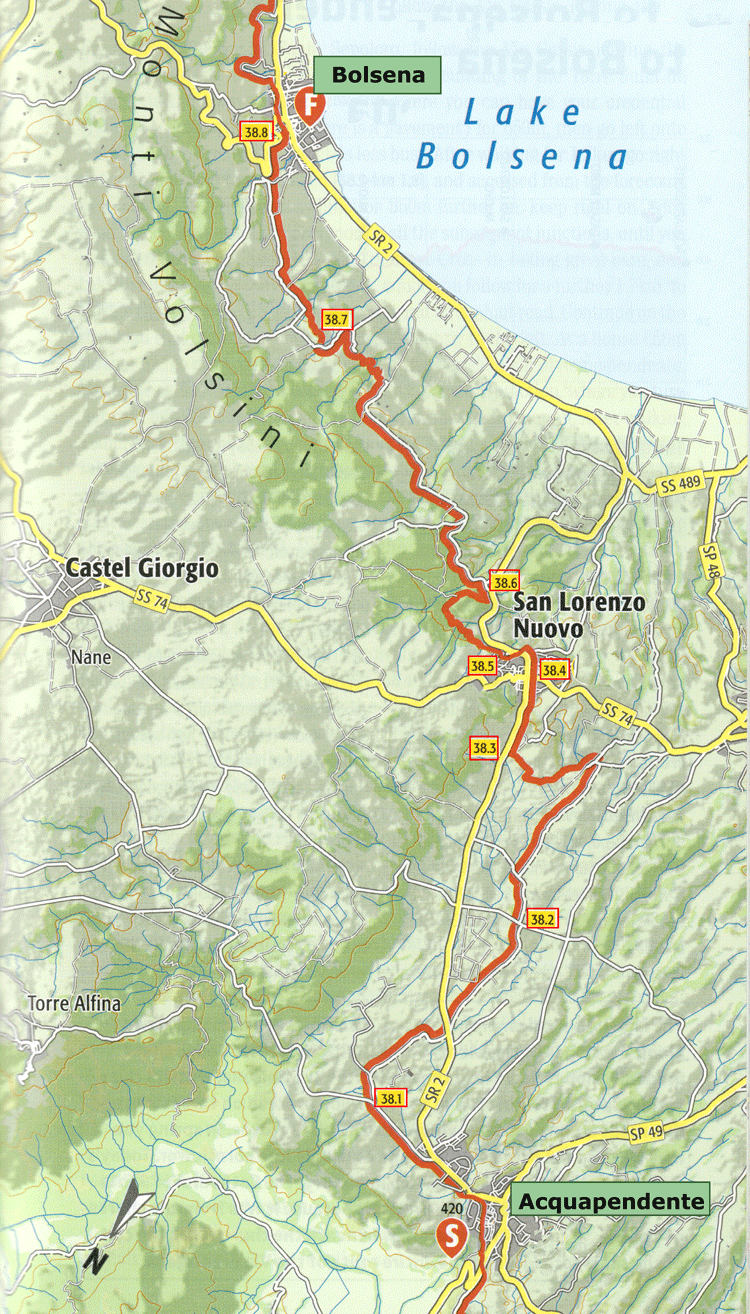 Original map courtesy of "The Via Francigena Terre De Mezzo by Roberta Ferraris ISBM978-88-6189-491-4"
| | | |
| --- | --- | --- |
| 38.1 | 1.8km | Right onto minor sealed road |
| 38.2 | 5.3km | Casale Campo Moro 453m |
| 38.3 | 8.0km | Back to Via Cassia |
| 38.4 | 10.6km | Piazza in San Lorenzo Nuovo |
| 38.5 | 11.3km | Along path that enters a wood |
| 38.6 | 13.3km | Dirt track |
| 38.7 | 18.7km | Past Podere Nuovo agritourism |
| 38.8 | 22.2km | Castello di Bolsena |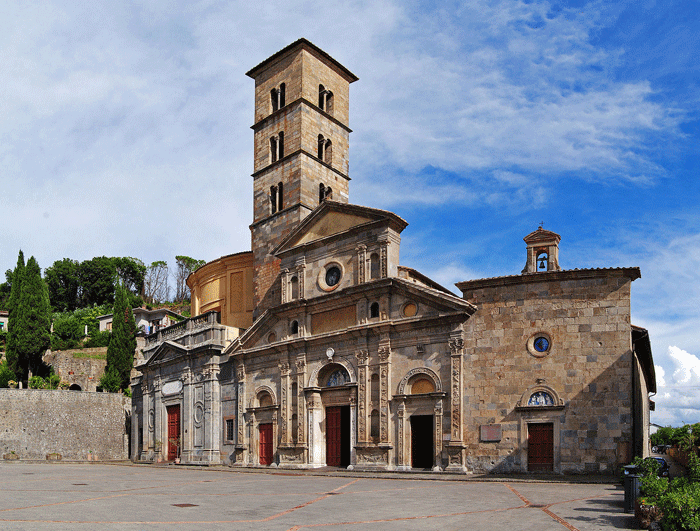 Chiesa di Santa Cristina, Bolsena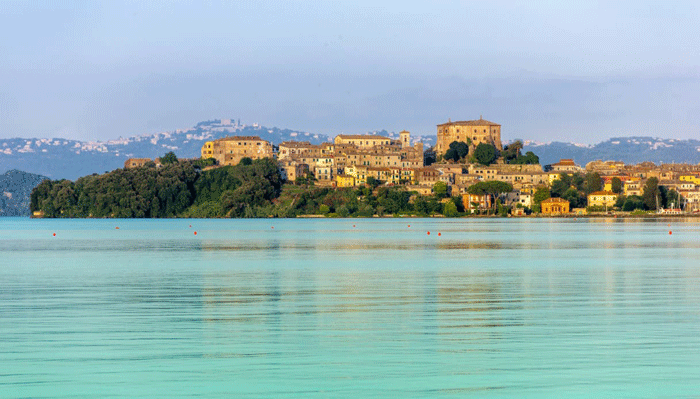 Lago di Bolsena