A tranquil route at the foot of the Serra of Ivrea, the largest moraine in Europe – interesting geological formation that indicates the direction. Along the way we meet two beautiful recently restored churches: San Pietro, in the area of Bollengo, and "il Gesiun", a ruin in the middle of the countryside, of which only the perimeter walls and the remains of a fresco are left.

A lovely village which stretches along the Piverone road offering spectacular views of Lake Viverone. Dining in Bollengo, Palazzo Canavese, Piverone, water sources.
Distance

Time

Elevation in meters


Km
Elapsed
Hrs-Mins
Moving
Hrs-Mins

Gain

Loss

Min

Max

20.1
150
125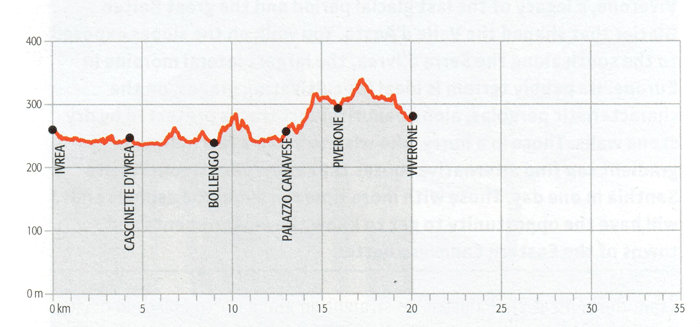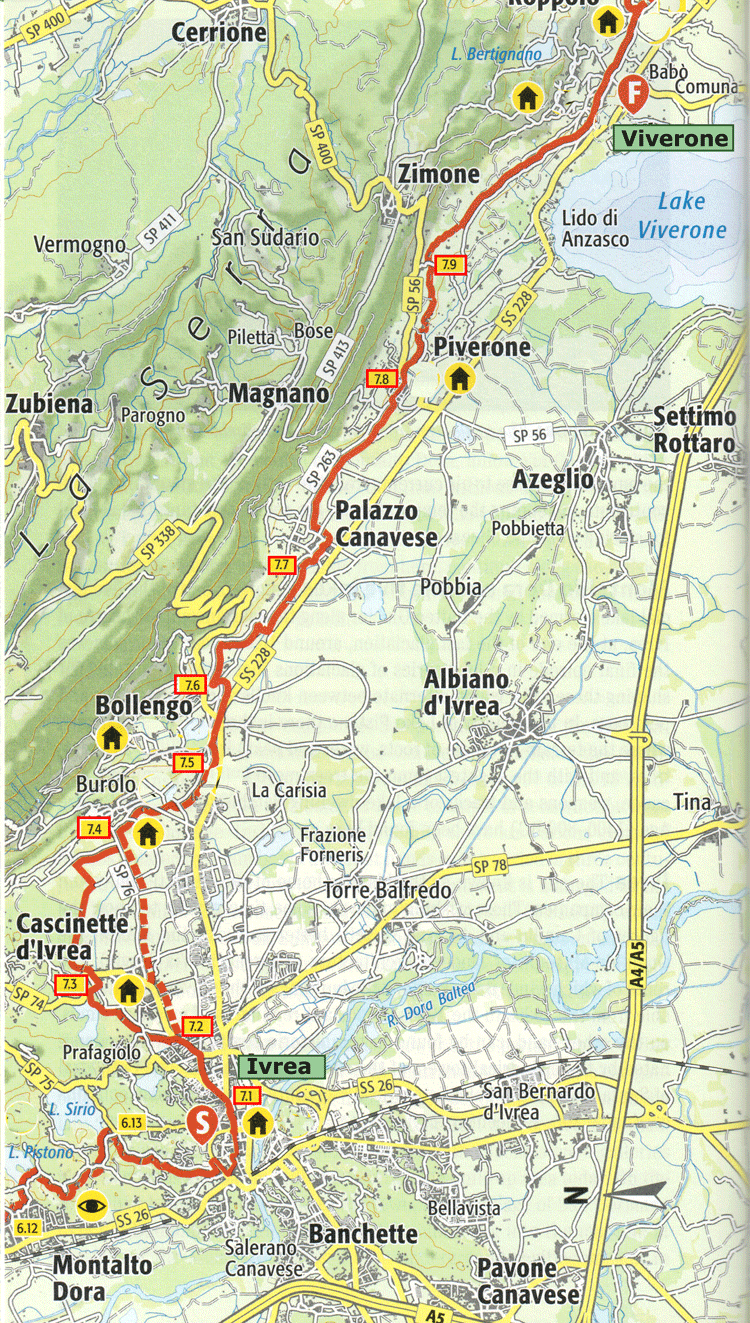 Original map courtesy of "The Via Francigena Terre De Mezzo by Roberta Ferraris ISBM978-88-6189-491-4"
| | | |
| --- | --- | --- |
| 7.1 | 0.7 Km | Via Cascinette |
| 7.2 | 1.9 Km | Via Madonna della Guardia |
| 7.3 | 3.5 Km | Via dell Cimitero |
| 7.4 | 6.3 Km | Right onto asphalt road |
| 7.5 | 8 Km | Bollengo |
| 7.6 | 9.2 Km | Church - Santi Pietro e Paolo in Pessano |
| 7.7 | 12 Km | Palazzo Canavese |
| 7.8 | 15.3 Km | Leave Piverone through 13th century gate |
| 7.9 | 17 Km | Ruins of Gesiun |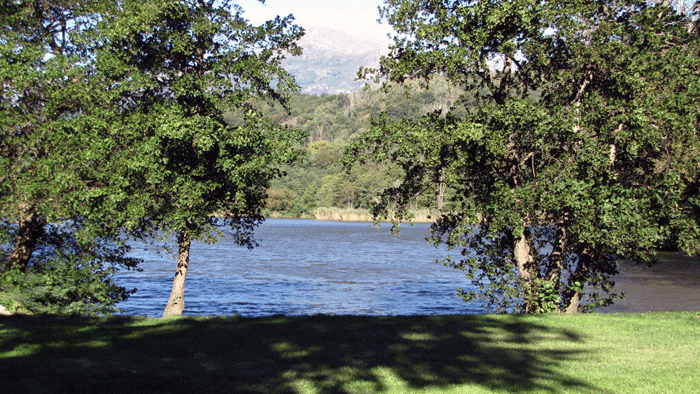 Lago di Campagna, Cascinette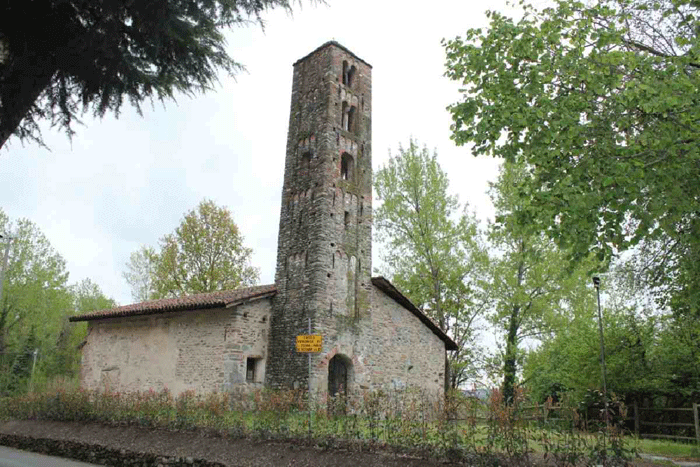 The isolated bell tower of San Martino, Bollengo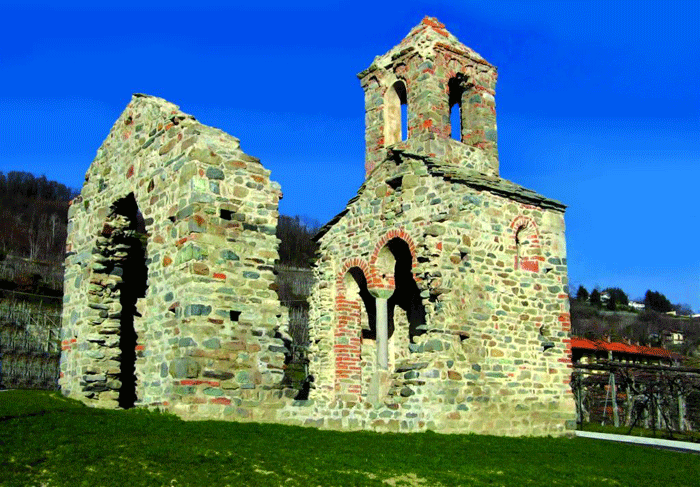 The Gesium, the ruins of the church ofSan Pietro di Liverone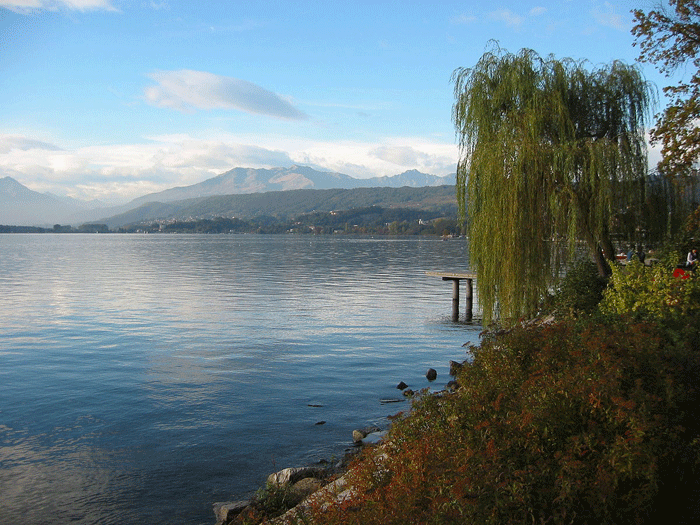 Lago di Viverone