Day 1 - Vila Nova de Gaia to Pinhão
Saturday 15th April 2017
06-30 hrs
Set sail from Vila Nova de Gaia to Peso da Régua
07-50 hrs
Crestuma-Lever Lock (14m)
13-15 hrs
Arrive in Peso da Régua
13-30 hrs
Coach leaves for Lamego
14-00 hrs
Ship sets sail for Pinhão
14-30 hrs
Ship passes

Bagaúste Lock

16-15 hrs
After afternoon sightseeing in Lamego, coach travels to Sandeman's Quinta do Seixo for tour and port tasting
16-30 hrs
Ship arrives in Pinhão
18-00 hrs
Coach returns to ship in Pinhão
Overnight
Moored in Pinhão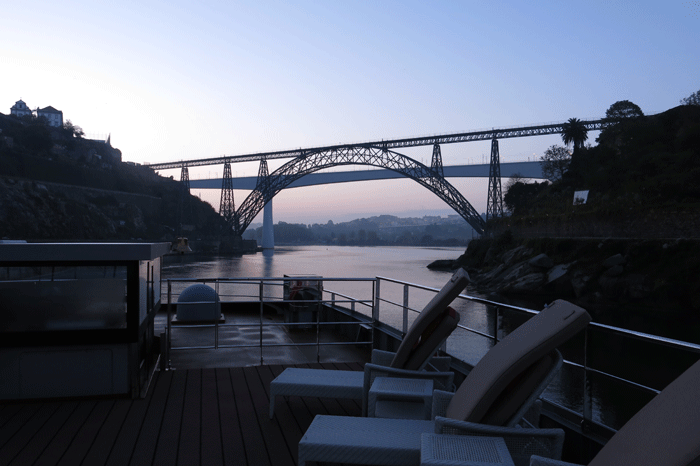 Early morning departure from Vila Nova de Gaia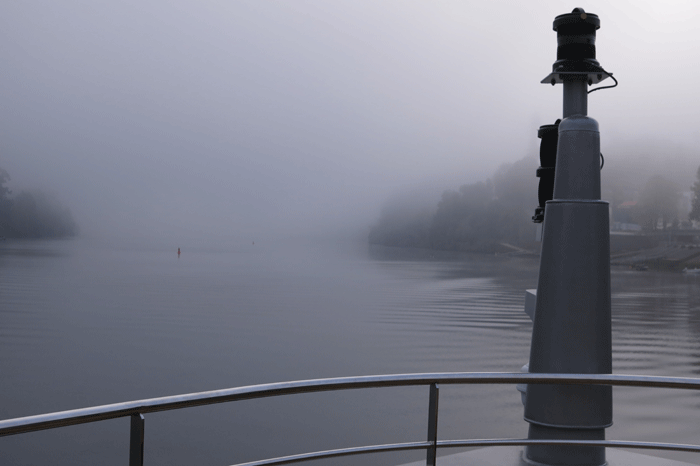 Speed restricted due to heavy fog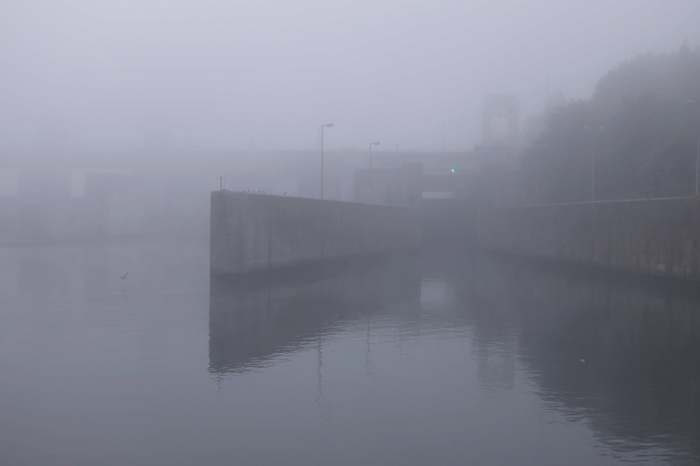 Approaching Crestuma-Lever Lock at 8-15 a.m.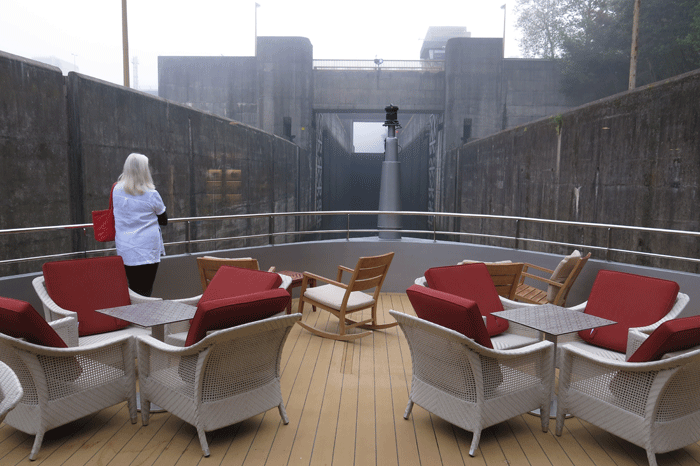 Crestuma-Lever Lock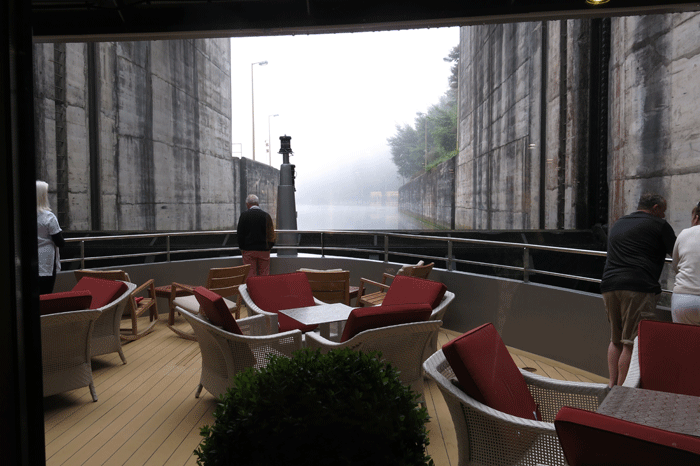 Exiting Crestuma-Lever Lock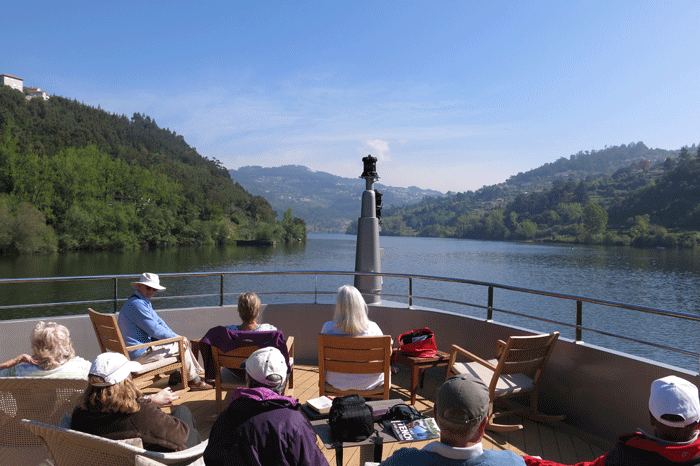 10-45 a.m..... the fog has gone and we are cruising up the Douro in brilliant sunshine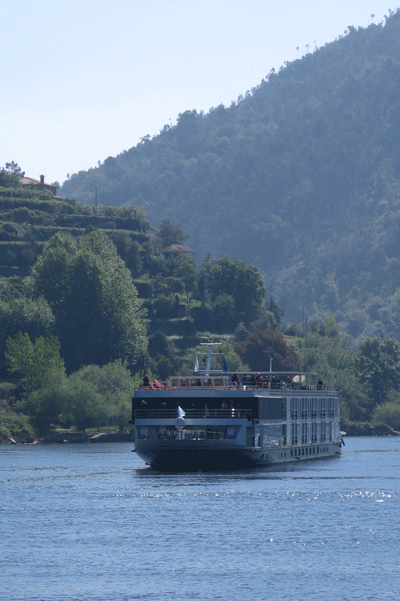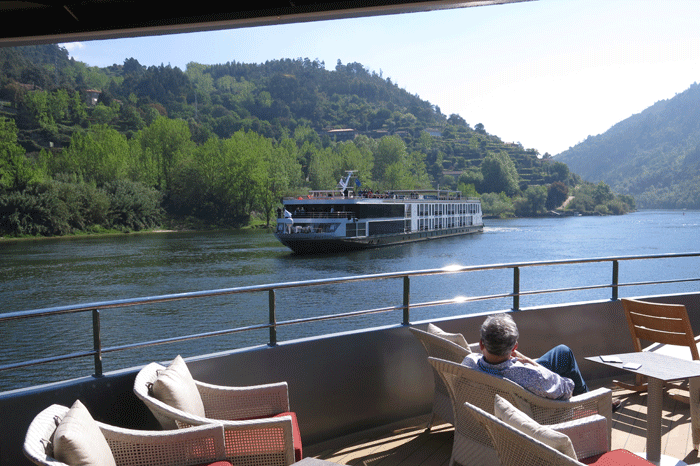 The AmaVida heading downstream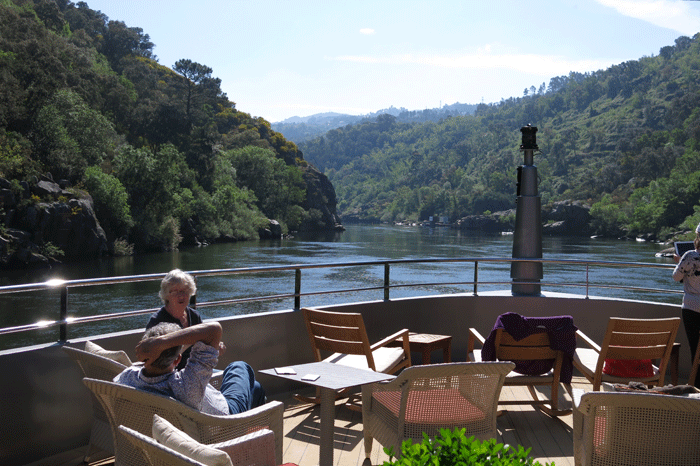 The river narrows considerably at this point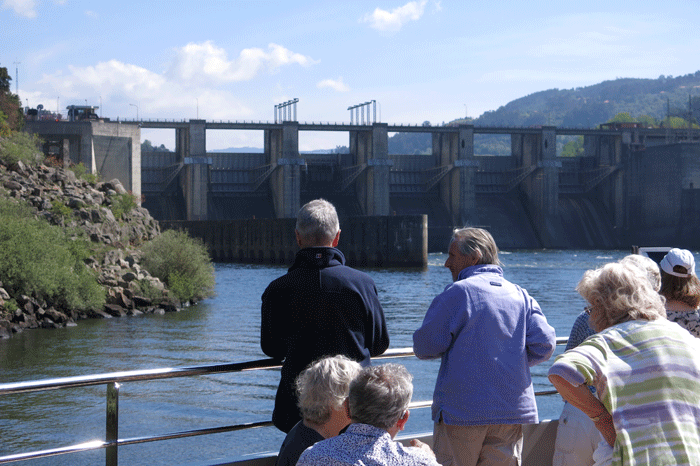 Approaching the Carrapatelo Dam, with the lock tucked into the left hand side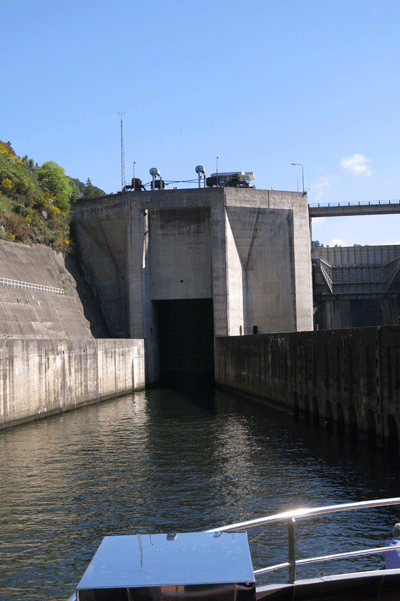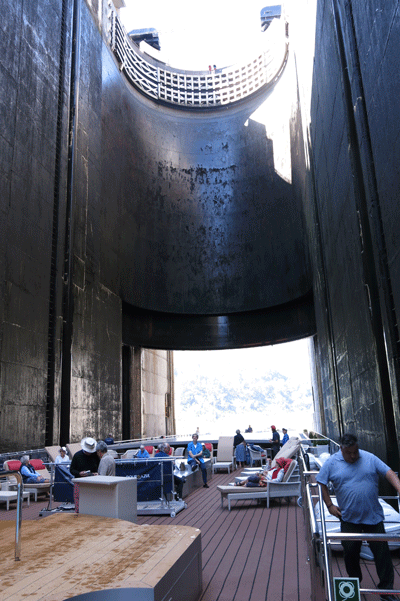 Inside the lock, with a huge guillotine gate behind us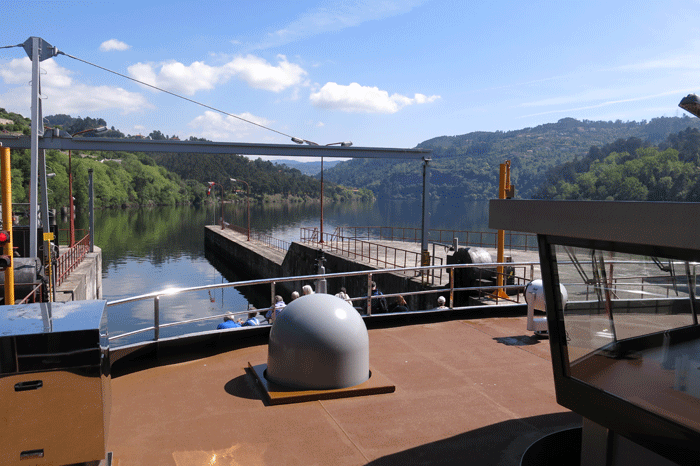 Exiting Carrapatelo Lock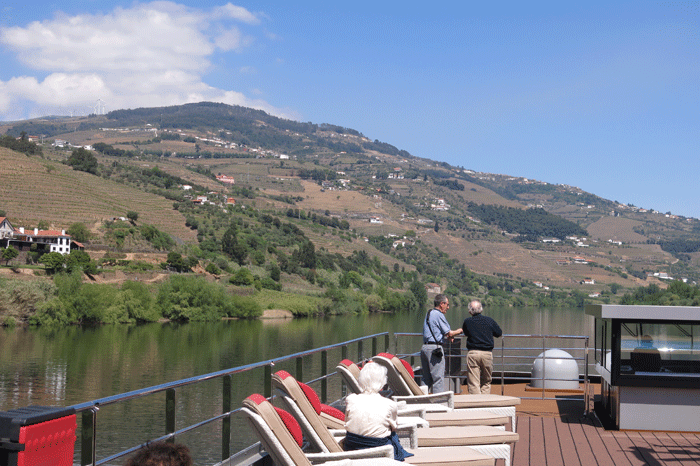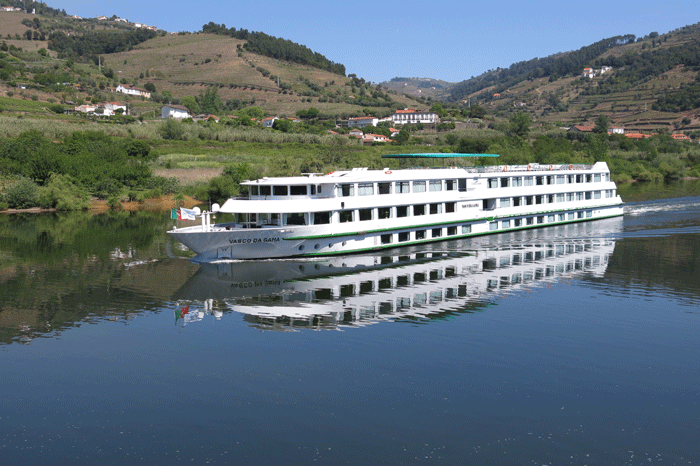 The Vasco Da Gama heading downstream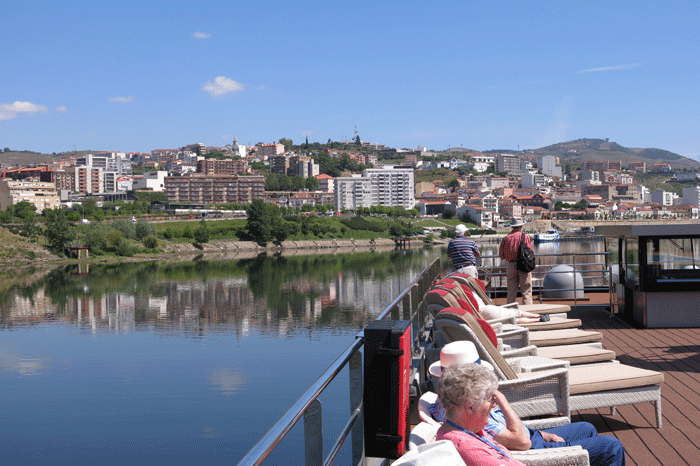 Approaching Peso da Régua. The lush covered hillsides have largely given way to an intricate patterned landscape of steeply terraced vine covered slopes characteristic of the port wine area. The climate has evolved too: leaving the Atlantic behind is noticeably warmer and dryer. The topography has a much more Mediterranean appearance with browns and ochres replacing verdant greens.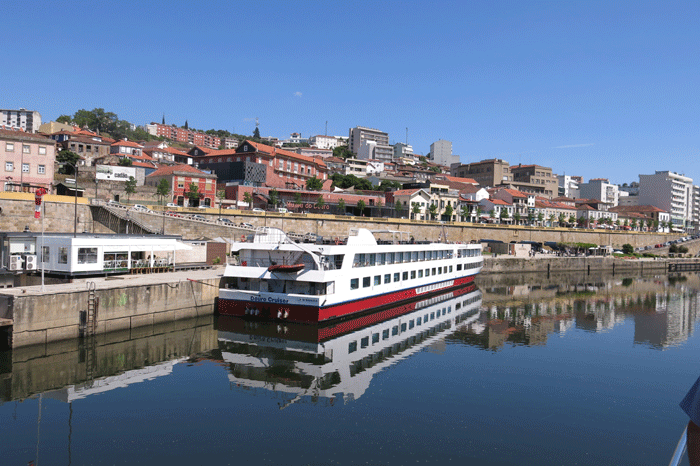 A 30-minute coach journey took us to Lamego. The first Portuguese king was declared in Lamego where, in 1143, the first parliament in Portugal's history was hosted and a group of clergy and noblemen assembled to recognise Afonso Henriques as the nation's king. As such, Lamego lays claim to being the birthplace of both country and crown - a fact hotly disputed by Afonso Henriques' birthplace, Guimarães.

King Afonso himself was instrumental in achieving Portugal's independence from the Spanish kingdom of León and doubling its area with the Reconquista wars against the Moors.

Lamego is the home of Portugal's sparkling wine Raposeira.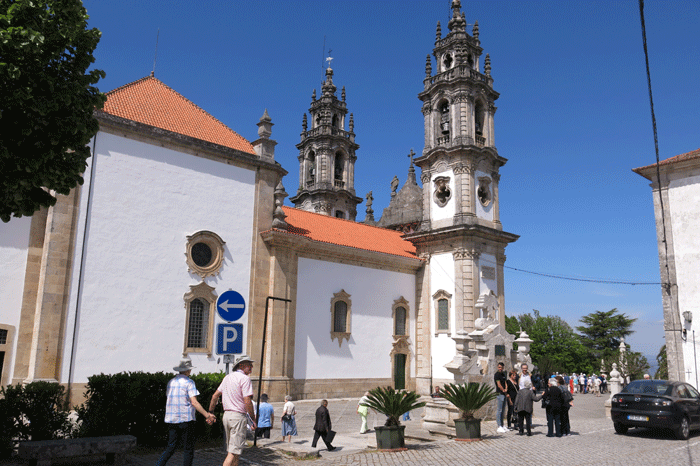 The most striking building of Lamego is the sanctuary dedicated to Our Lady of Remedies (Santuãrio de Nossa Senhora Remédios) which stands above the town on the Monte de São Estevão, flanked by twin bell towers. Its hundreds of zigzagging stairs are decorated with tiled friezes. This 18th century church is regarded as one of the country's most important pilgrim sites.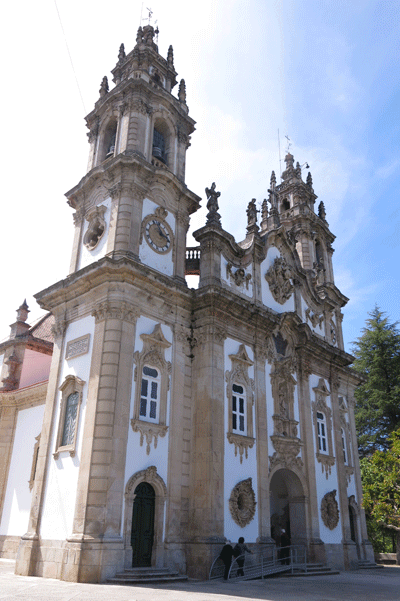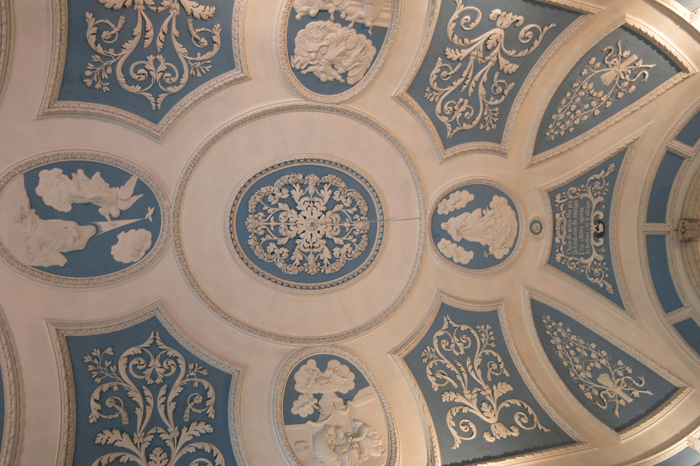 Ornate ceiling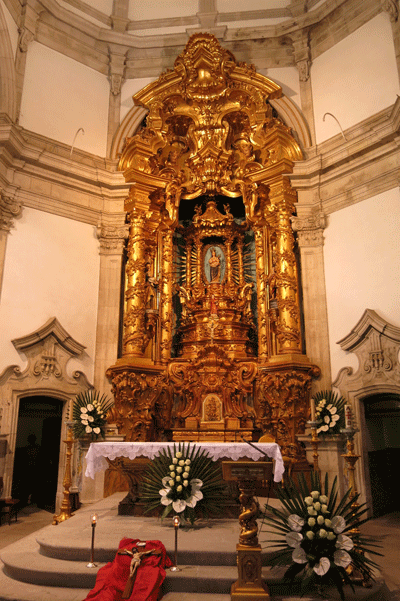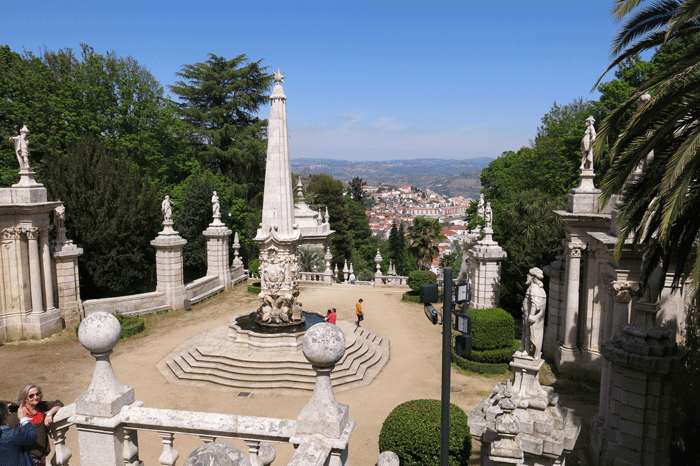 Immediately in front of the church is an ornamental water fountain featuring a 22 meter high obelisk.
686 steps lead down to the town of Lamego itself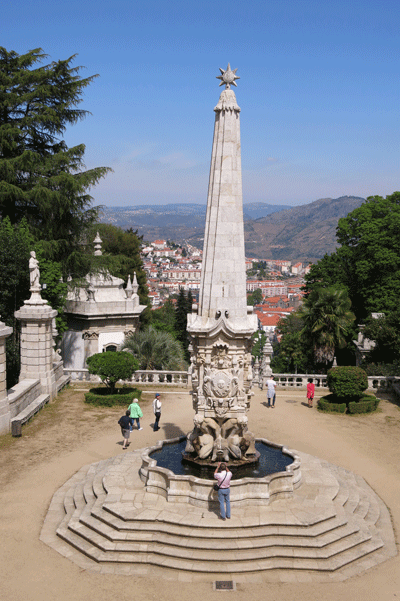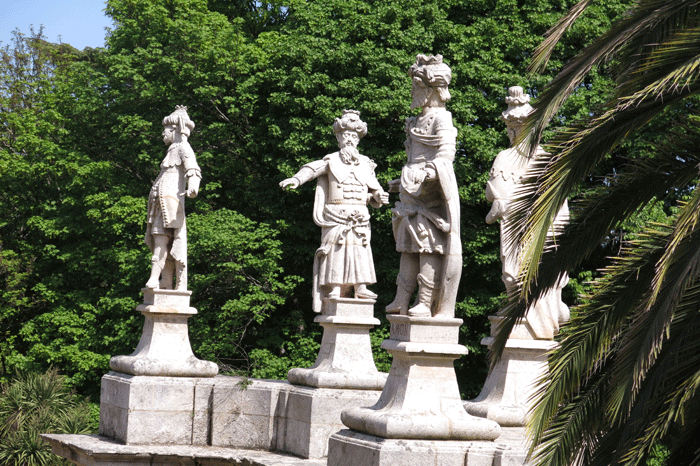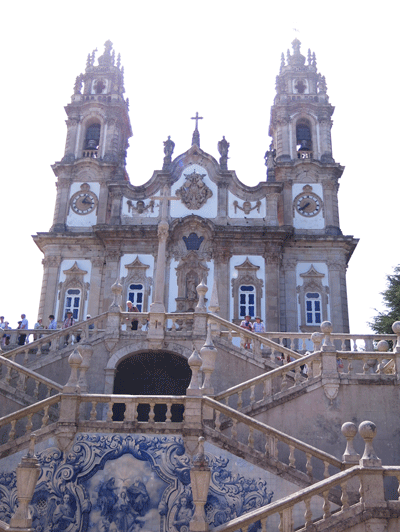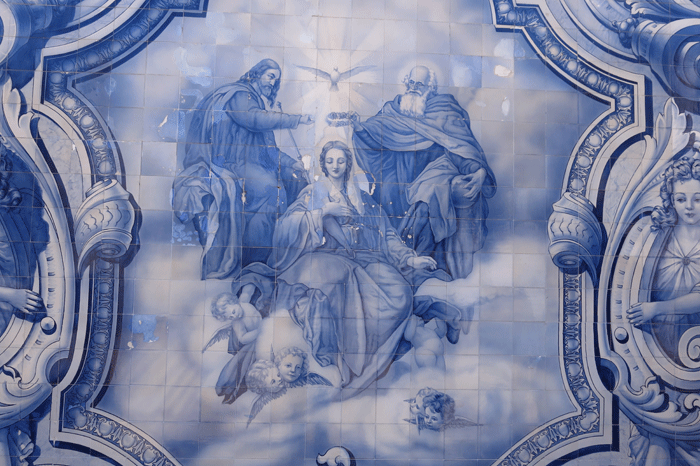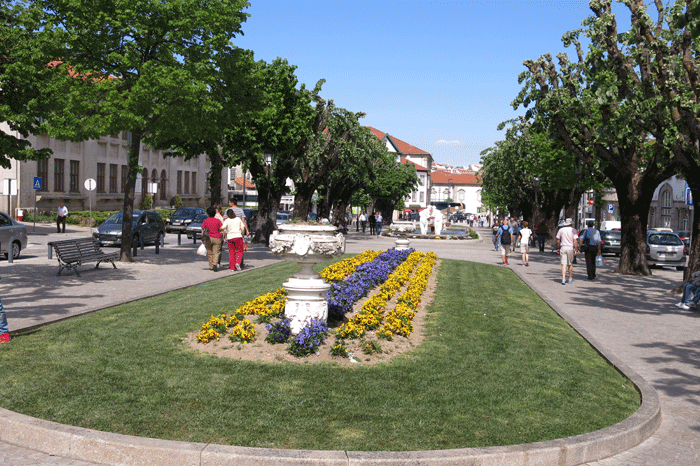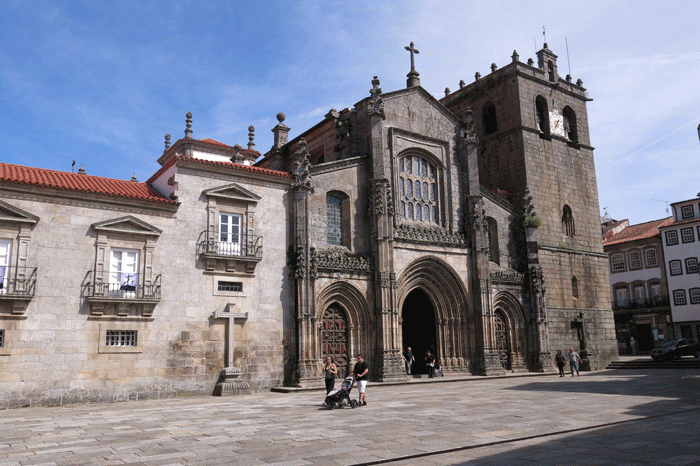 Lamego Cathedral (Sé Catedral de Lamego).... widely divergent eras are visible on the facade,
the tower windows being the oldest elements and typical examples of 12th century Roman style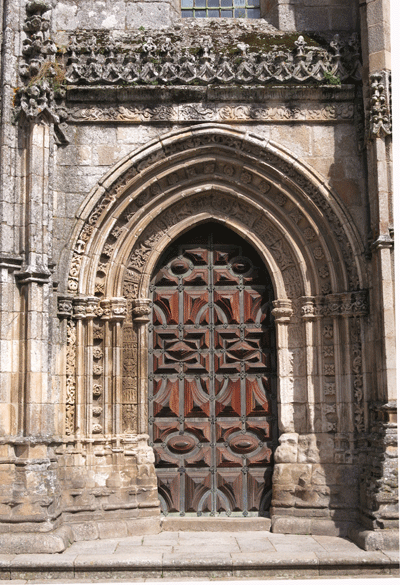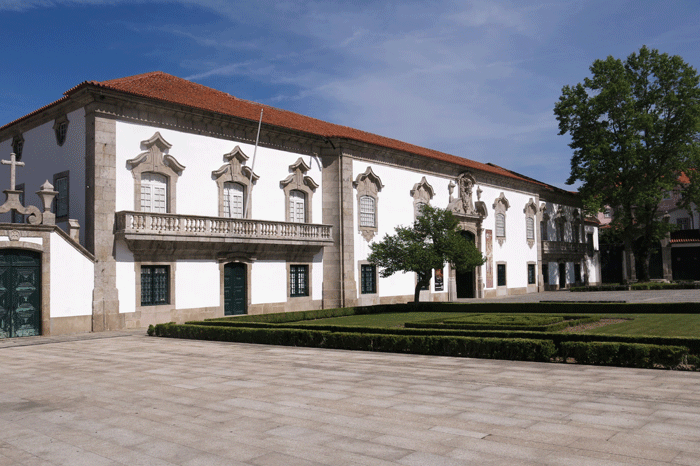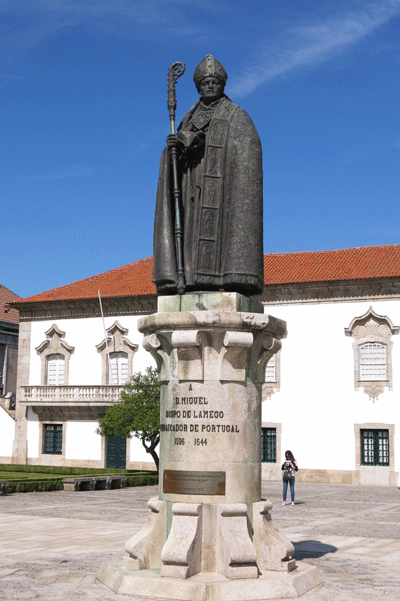 The statue of D. Miguel of Portugal (the Bishop of Lamego)
by Francisco Franco Madeira and was inaugurated in 1951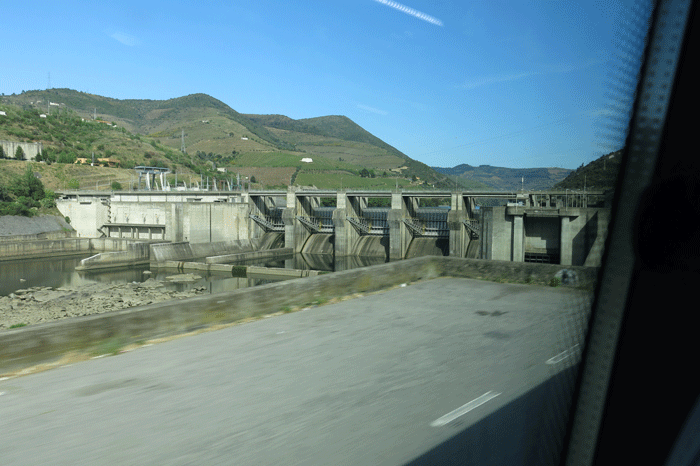 Driving past Bagaúste Lock on the way to Quinta do Seixo.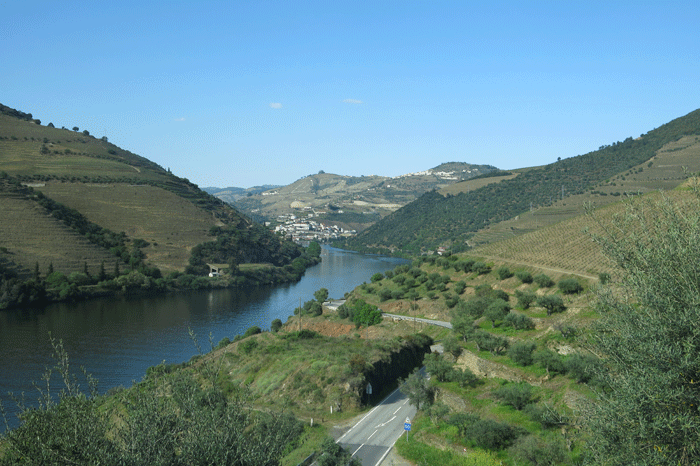 Our first glimpse of Pinhão on the opposite bank of the river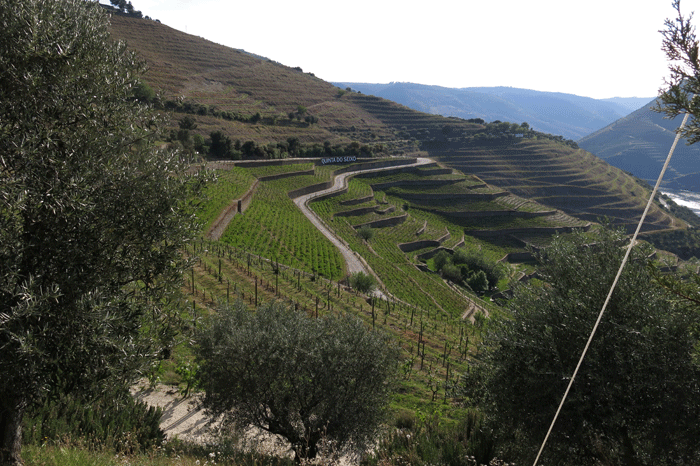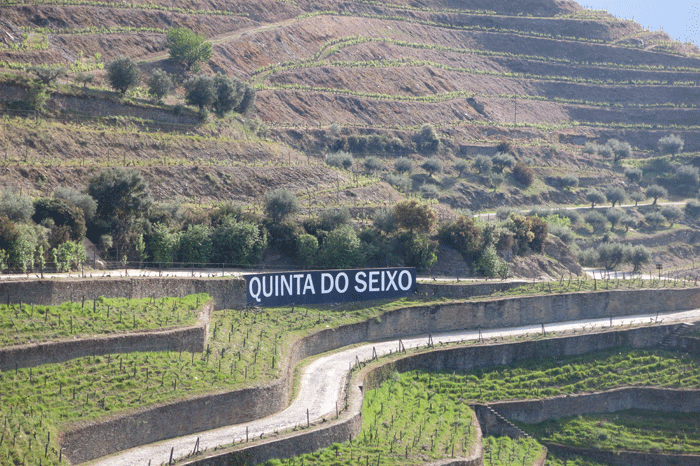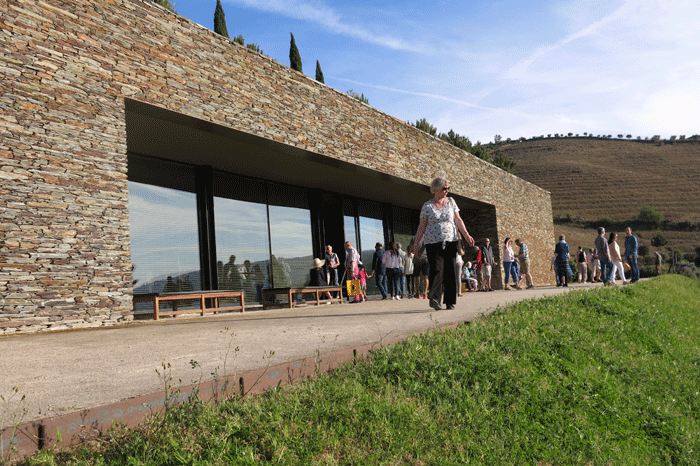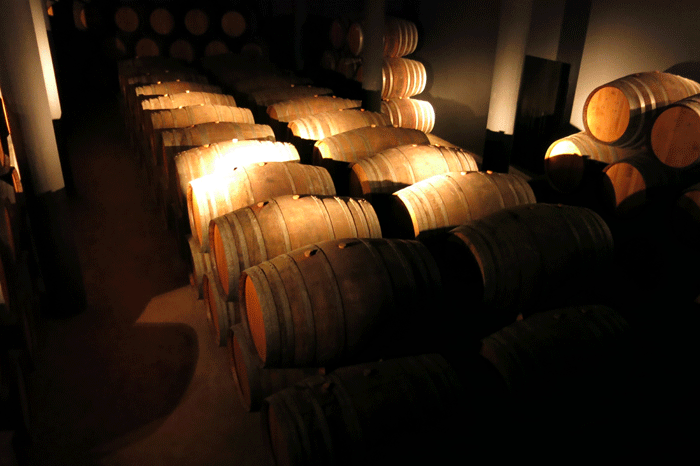 The guided tour of Quinta do Seixo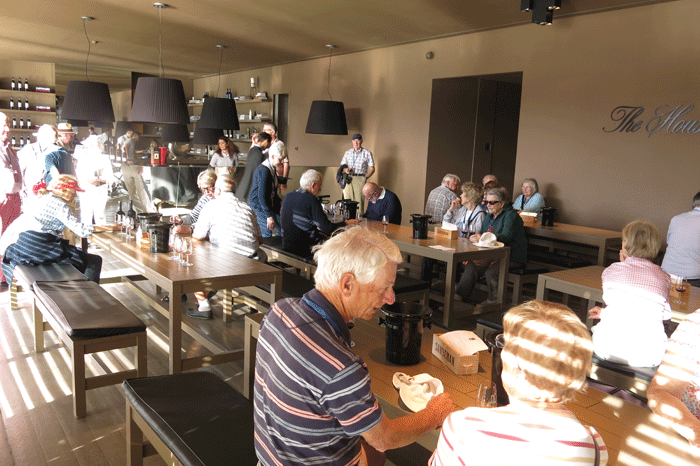 Port tasting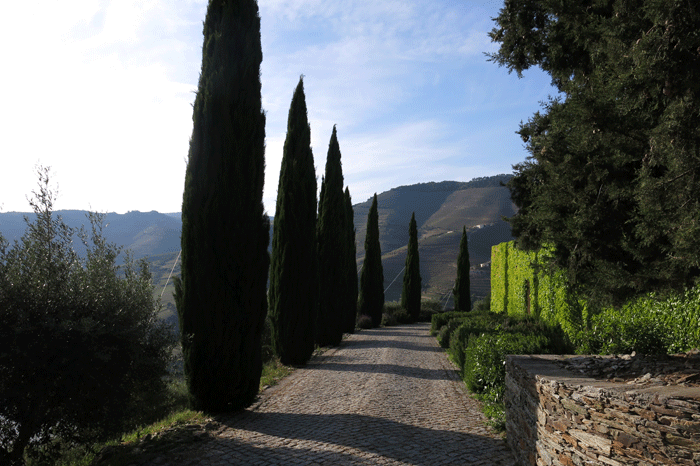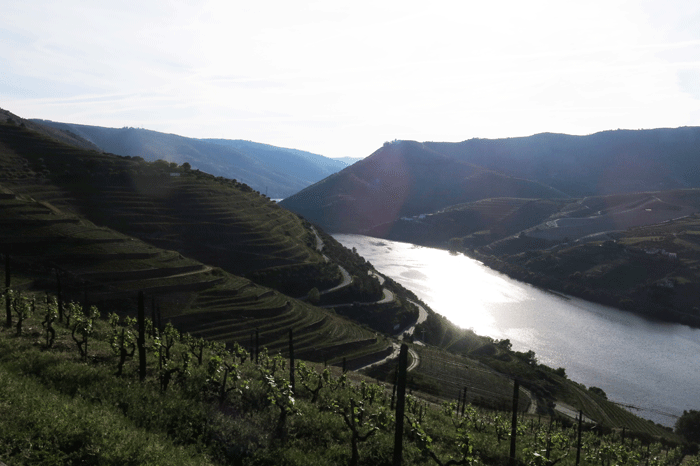 Leaving Quinta do Seixo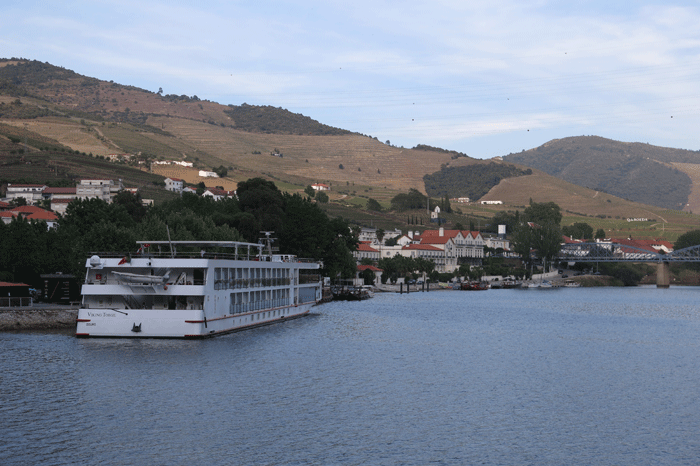 Pinhão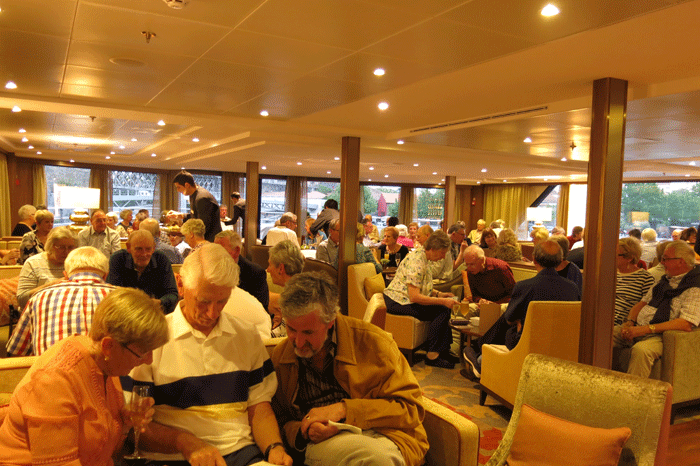 A welcome cocktail in the Bar/Lounge after a long day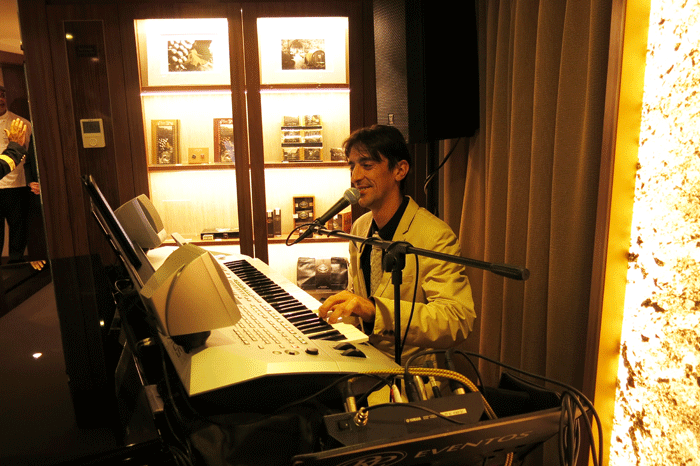 Pianist Ricardo keeping us entertained