Day 2 - Vega de Terrón and Castelo Rodrigo
Sunday 16th April 2017
06-45 hrs
Depart from Pinhão and cruise upstream to Vega de Terrón
08-30 hrs
Valeira Lock 33 m (109 feet)
11-00 hrs

Pocinho Lock

22 m (72 feet)
14-15 hrs
Arrive at Vega de Terrón
14-30 hrs
Coaches depart for Castelo Rodrigo
16-30 hrs
Coaches depart for return journey to the ship
Moor overnight in Vega de Terrón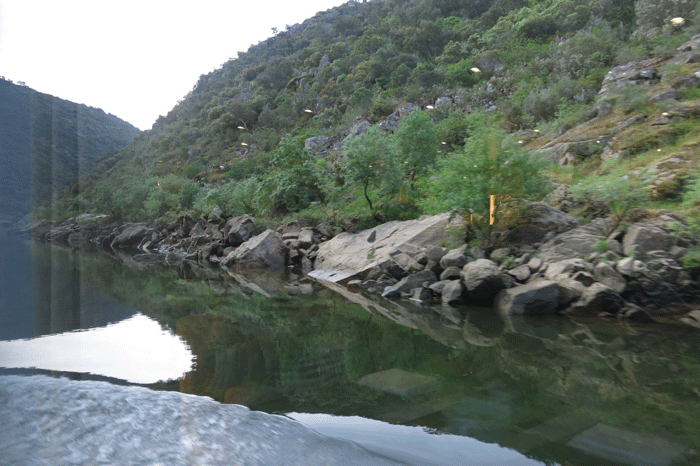 Passing through a narrow stretch of the River Douro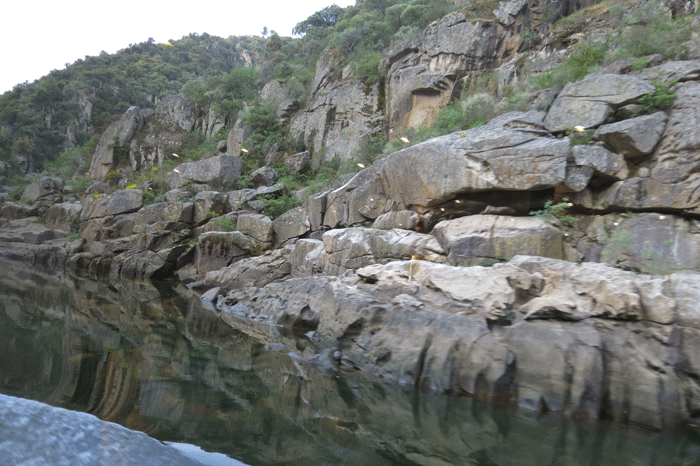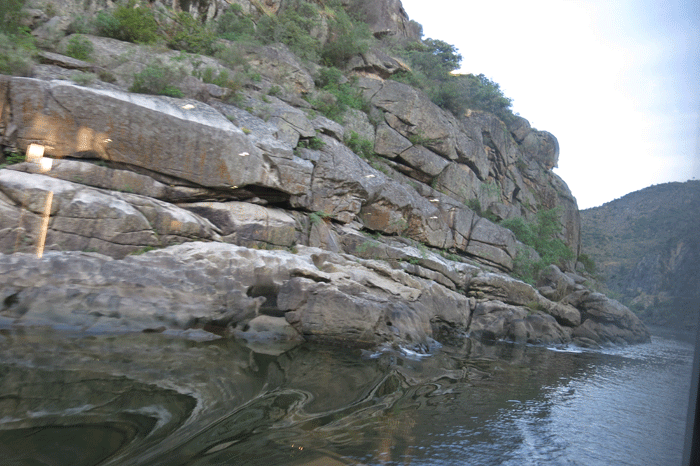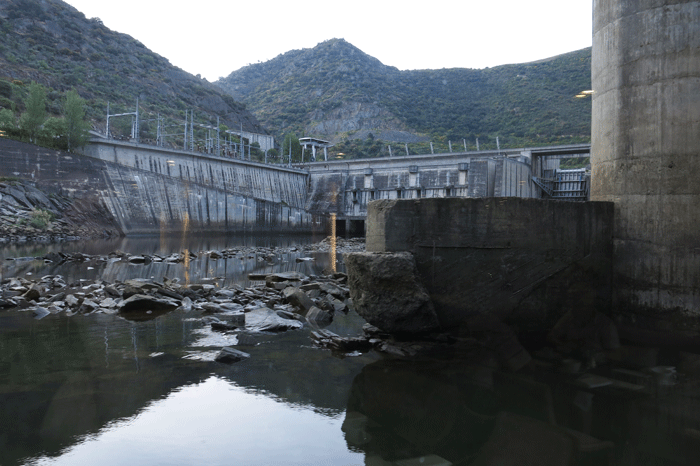 Valeira Lock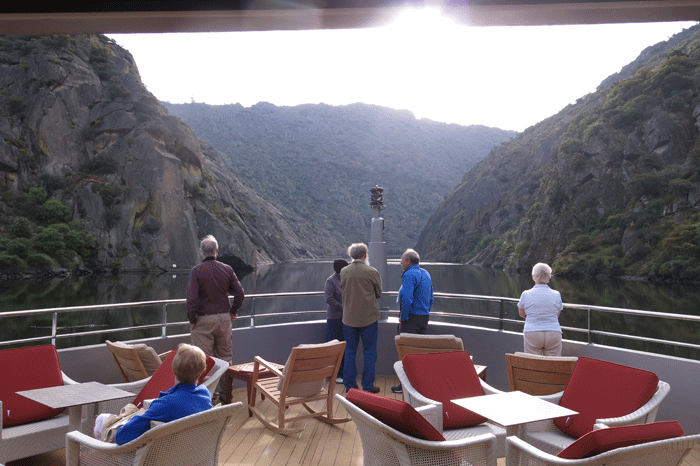 Sharp left turn into another narrow section of the river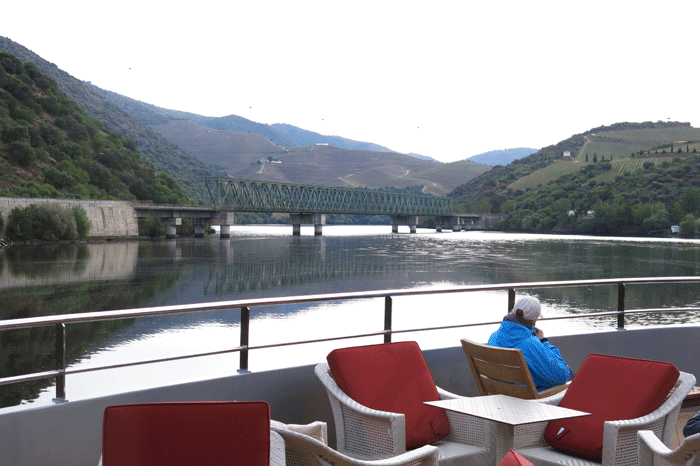 Approaching the low railway bridge. The upper deck was cleared, the mast dropped, and even the
roof of the Captain's bridge has to be lowered.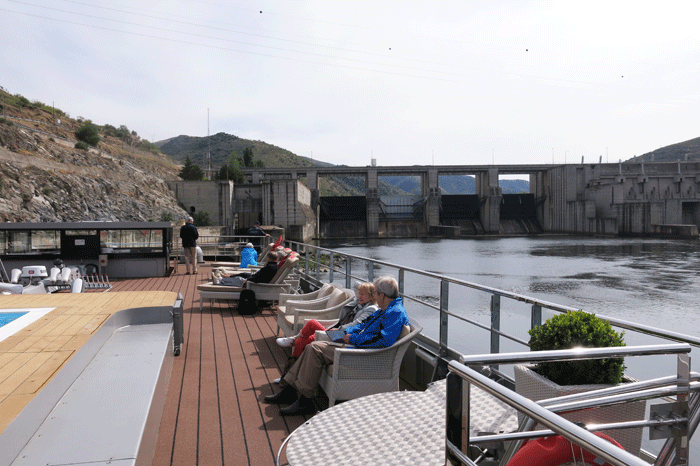 Pocinho Lock
Pocinho Lock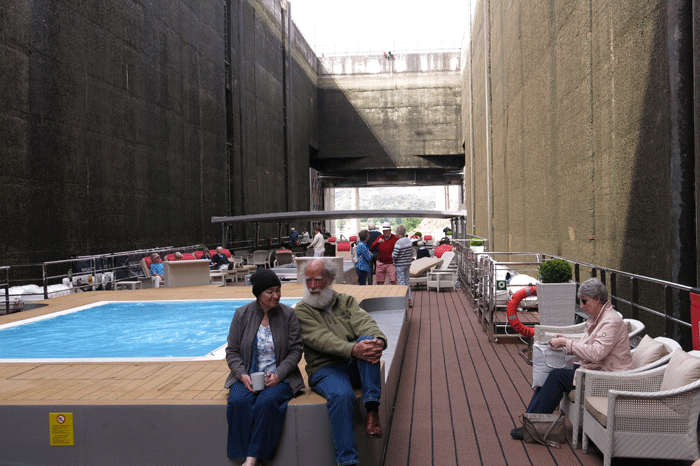 Inside the lock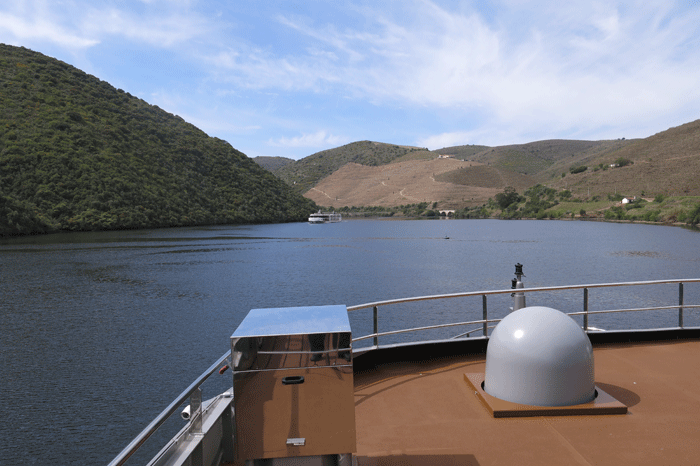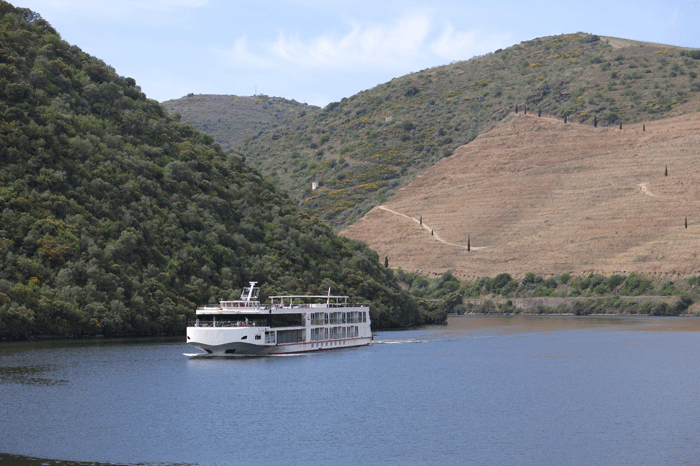 A Viking Cruises ship heading downstream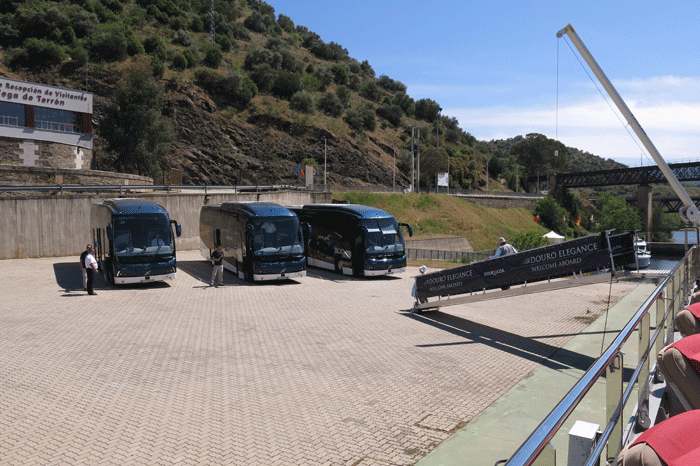 Coaches waiting at Vega de Terrón to take us to Castelo Rodrigo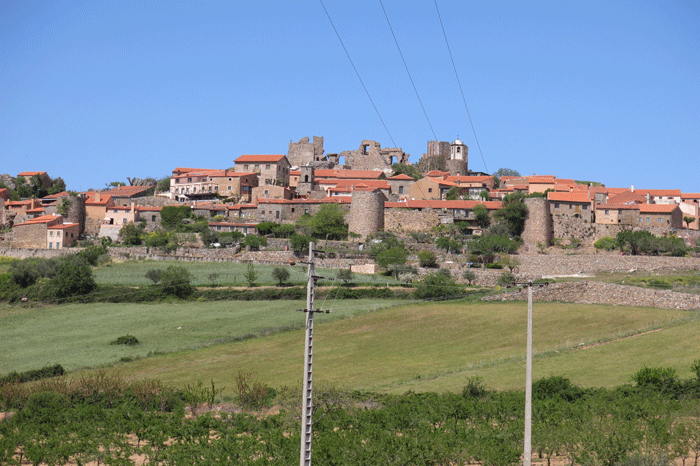 Castelo Rodrigo, a 12th century walled village tucked away in the border hills, whose church was a resting place on the pilgrim route to Santiago de Compostela. It is said that St. Francis himself stayed here.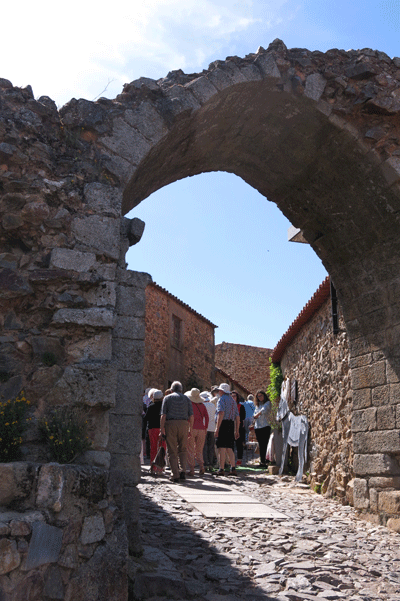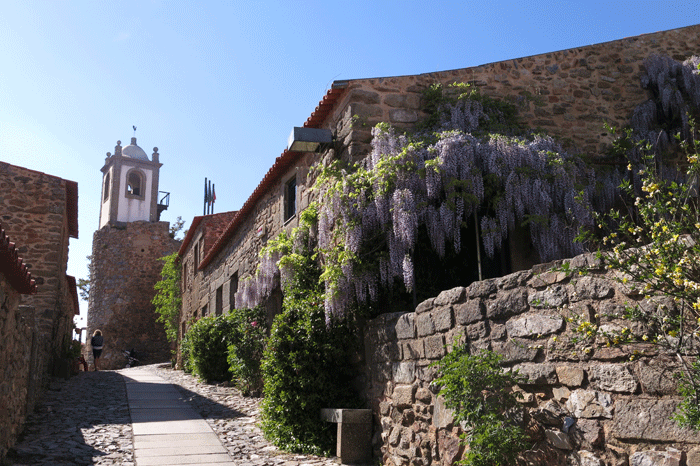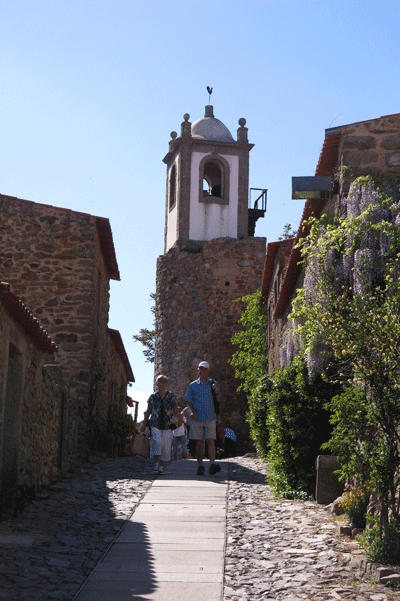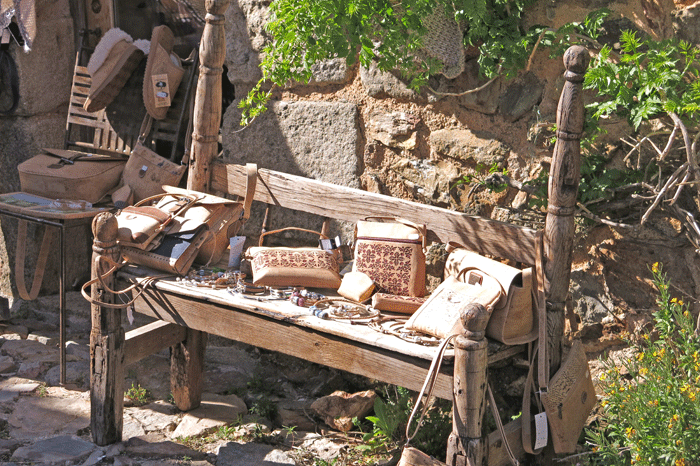 Cork handicraft items for sale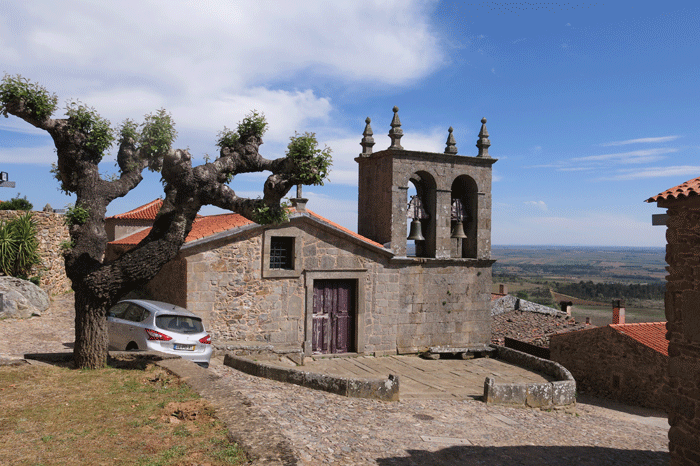 Mother Church of Our Lady of Rocamadour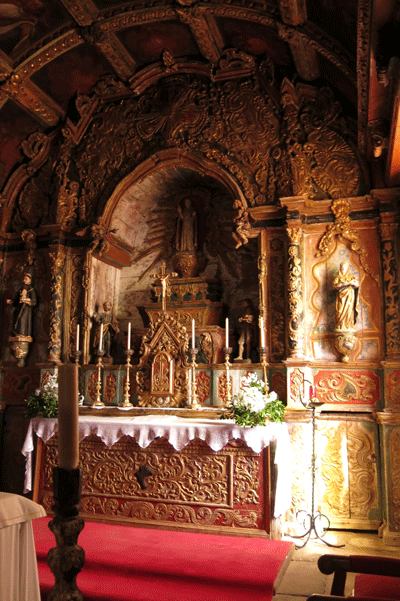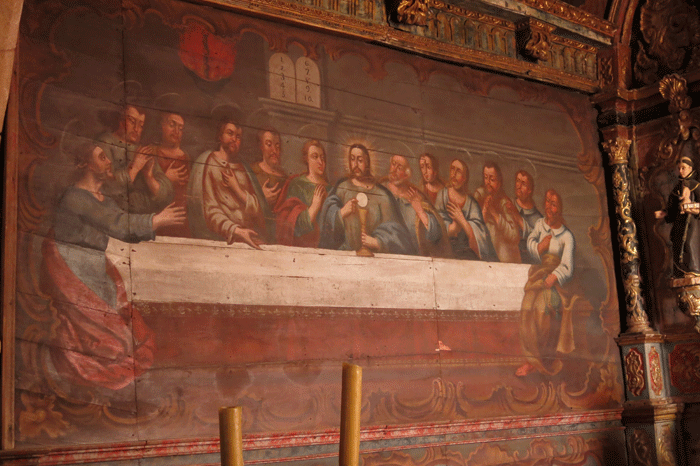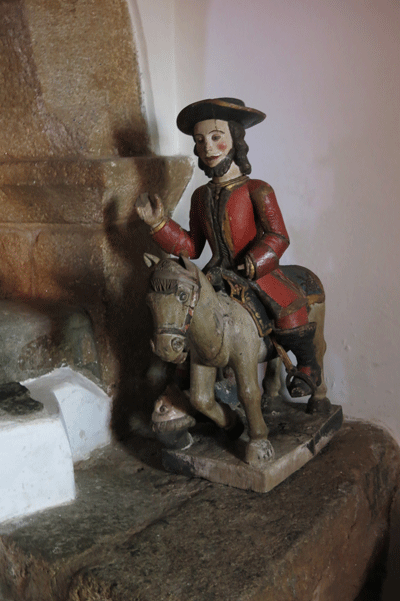 14th/15th century image of St. James the Moor Slayer (Santiago Matamouros)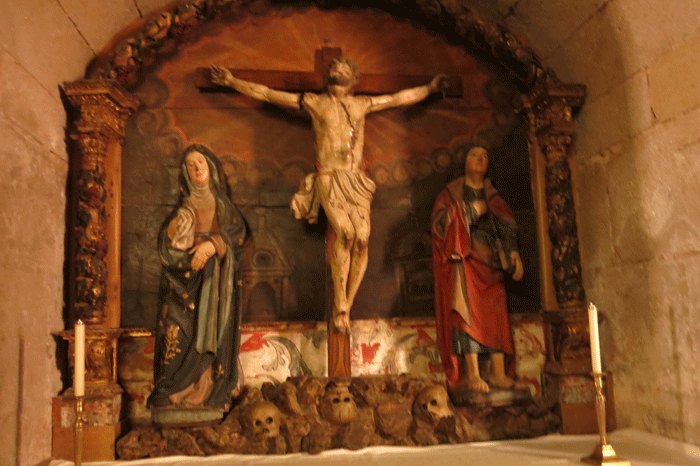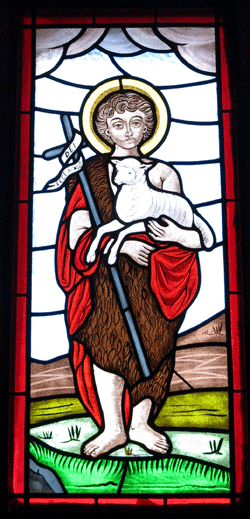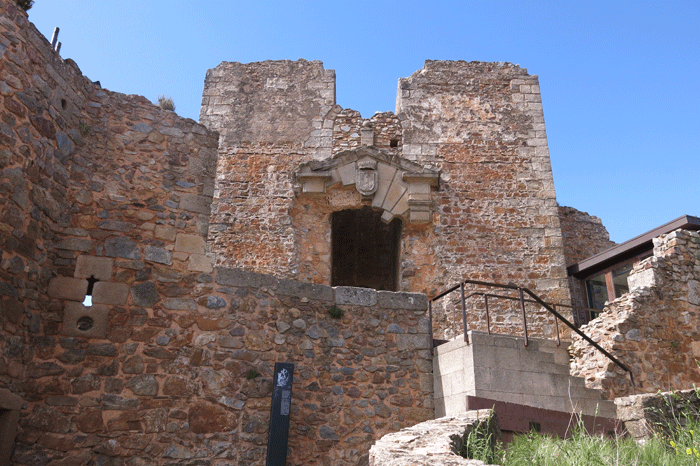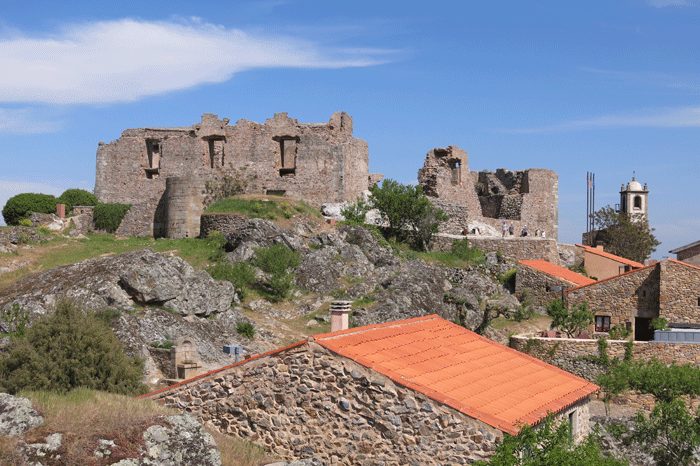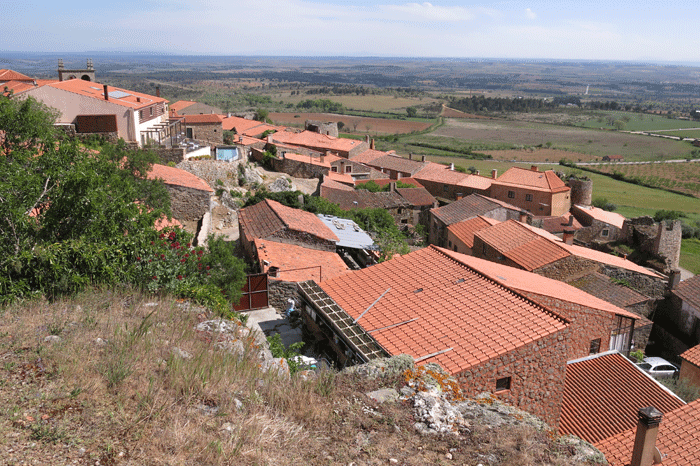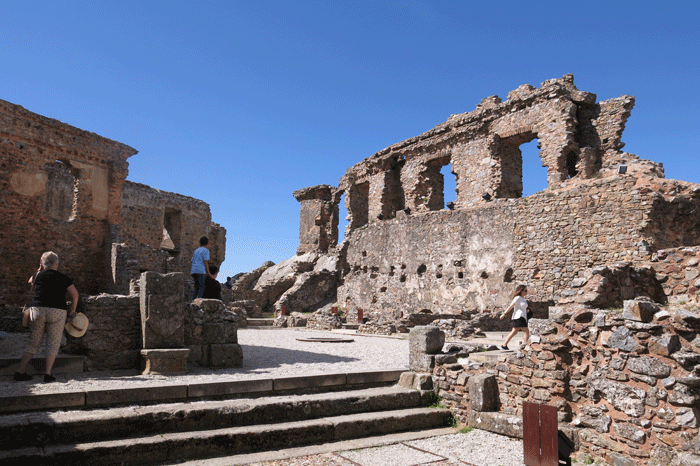 Ruins of the palace of Cristóvão de Moura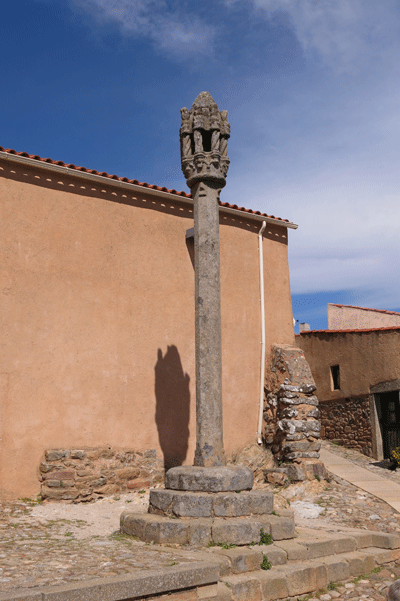 16th century pillory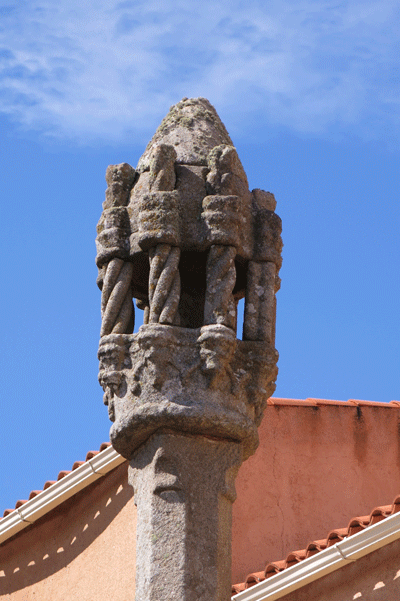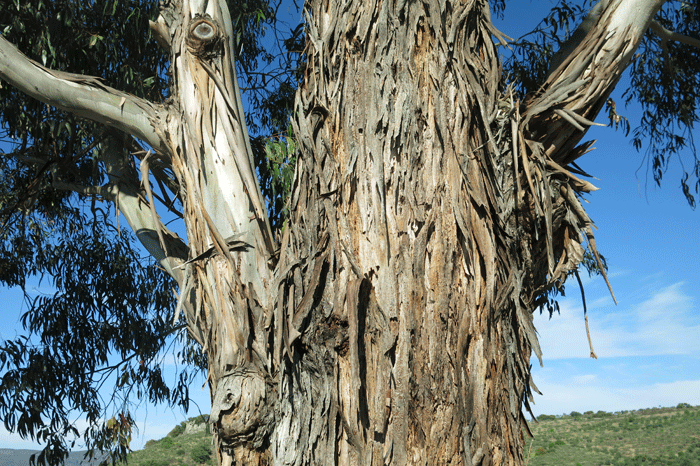 Fantastic bark on a eucalyptus tree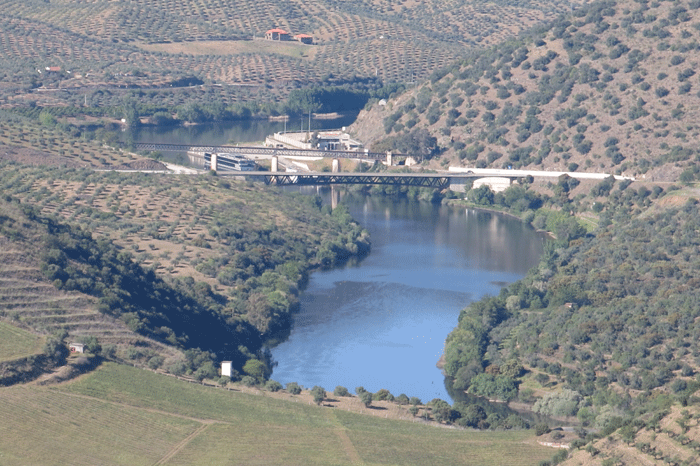 Looking down on our mooring place at Vega de Terrón