Monday 17th April 2017
| | | | |
| --- | --- | --- | --- |
| | 08-30 hrs | Coaches depart for Salamanca | |
| | 10-15 hrs | Arrive at Salamanca | |
| | 10-15 hrs to 12-45 hrs | Free time | |
| | 12-45 hrs | Lunch at HOSPES Palacio de San Esteban with flamenco show | |
| | 14-30 hrs | City tour or free time | |
| | 16-00 hrs | Coaches depart for return journey | |
| | | Ship moored at Barca d'Alva overnight | |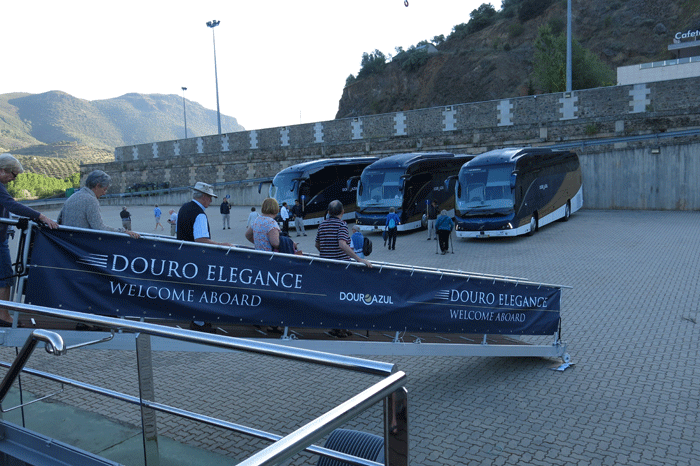 Departing for Salamanca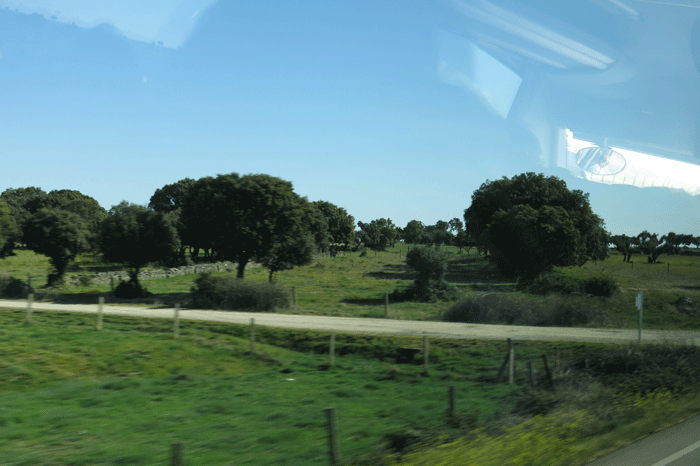 Crossing the flat meseta plain
Salamanca

Appropriately dubbed Spain's "golden city", the glimmering sandstone town of Salamanca is like an ancient treasure chest of cultural gems. The city has been Spain's academic core for the prestigious Universidad de Salamanca and is today not only a UNESCO World Heritage City but also a European Capital of Culture, a title bestowed on it in 2002.

Located in the autonomous community of Castilla y León, Salamanca is situated amongst the region's landscape of dramatic mountain ranges and pastures extending beyond the horizon.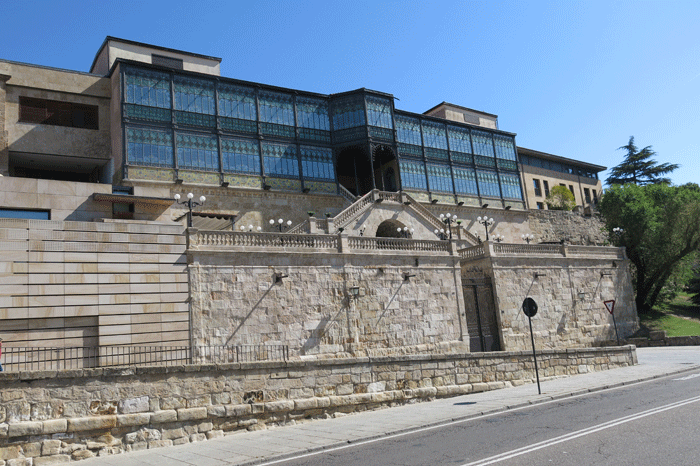 The Casa Lis
The Casa Lis is a property of the city government and the home of the Art Deco and Art Nouveau Museums of Salamanca. It is located across from the Salamanca side of the Roman Bridge. The outside of the building is the only architectural example of early 20th century modern art in the whole city. Inside there are 19 collections of more than 2,000 high-quality art pieces. The large collection was made possible primarily because of Manuel Ramos Andrade, who donated almost all of the art.

Before the Casa Lis was the home to the two museums, it was used for many different purposes. On April 6, 1995, the Art Deco and Art Nouveau Museums opened their doors. The Casa Lis is the most visited museum in all of Castile & Leon.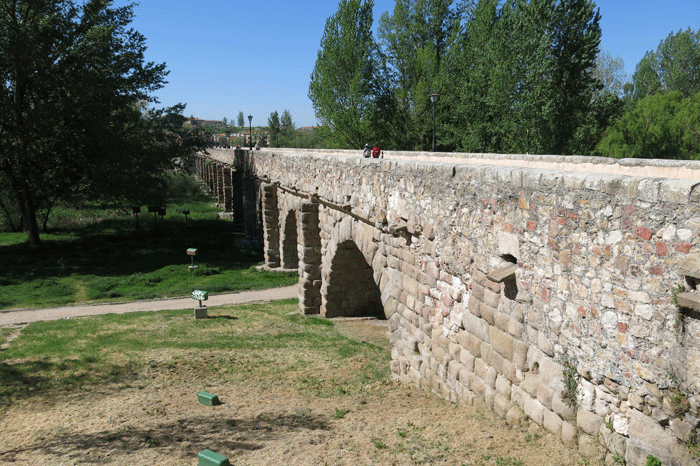 The Roman bridge from 89 AD, the era of Emperor Traianus. It was an important part of the
Roman Silver Route, because it connected Merida to Astorga. Only the first 15 arches
closest to the city are original. All the other arches were destroyed in a flood of 1626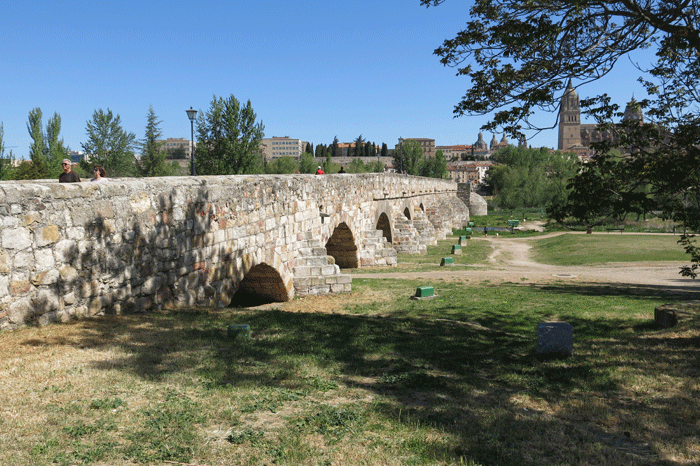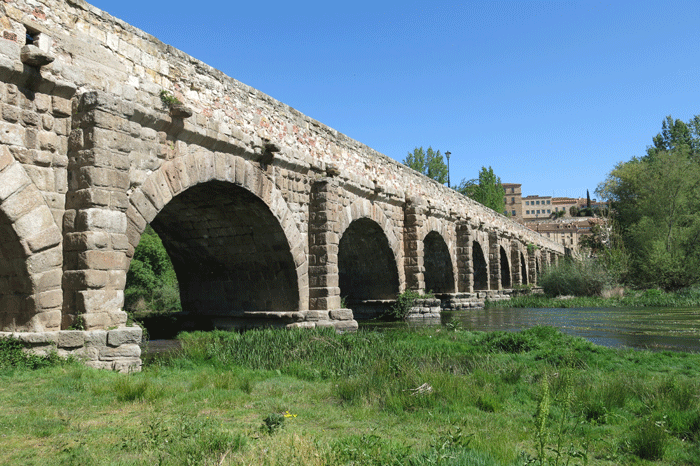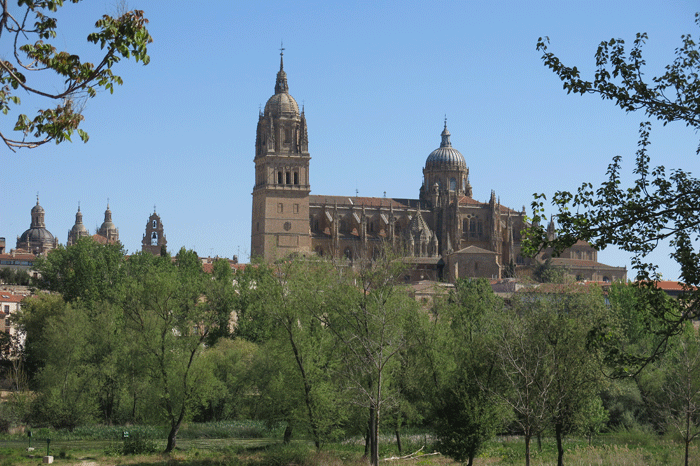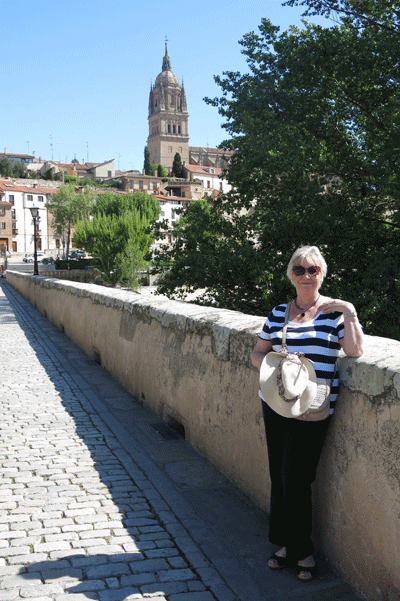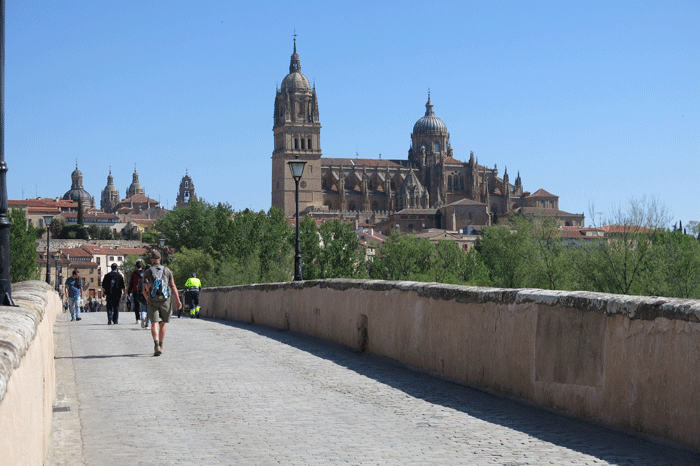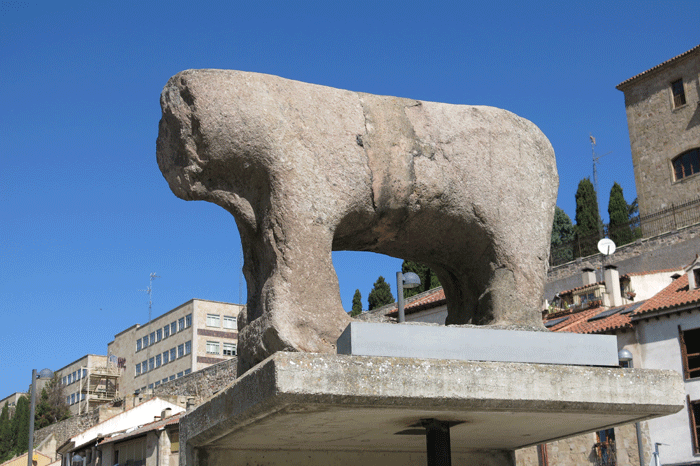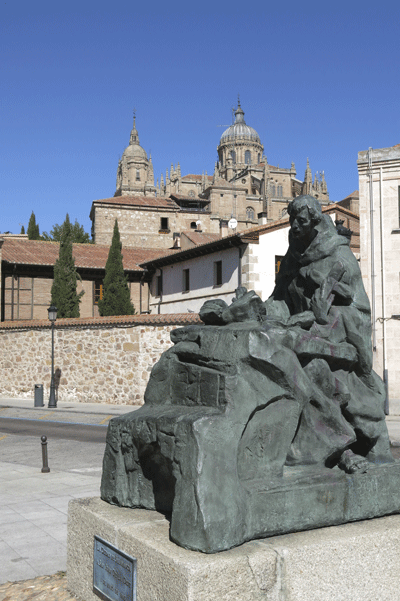 San Juan De La Cruz statue (1993) by Fernando Mayoral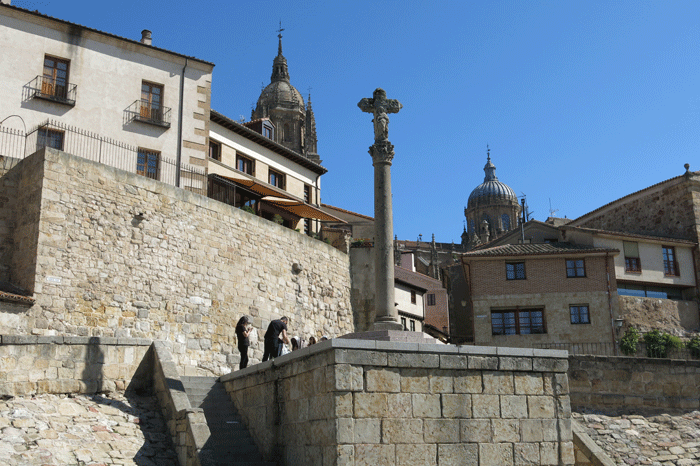 Ajusticiados cross in Salamanca at Anibal door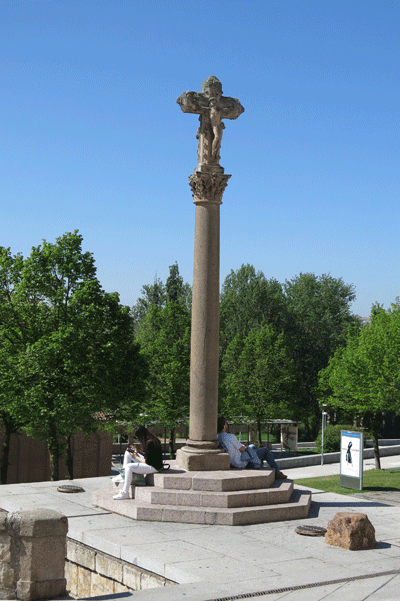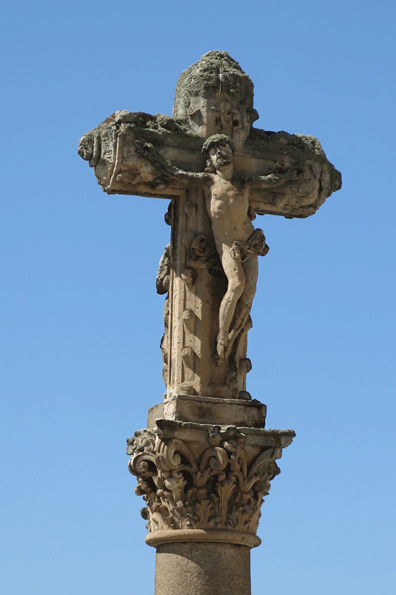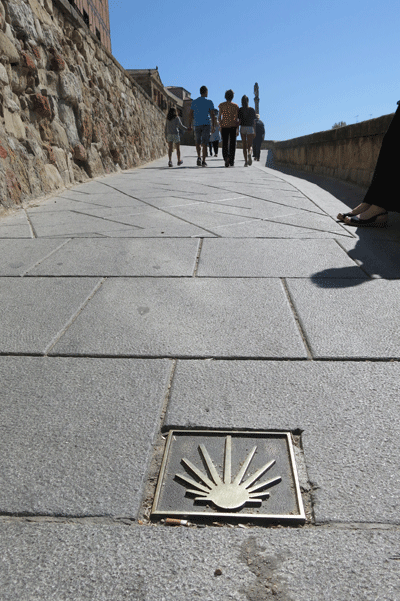 The shell emblem guiding pilgrims on the camino Via de la Plata from
Seville to Santiago de Compostela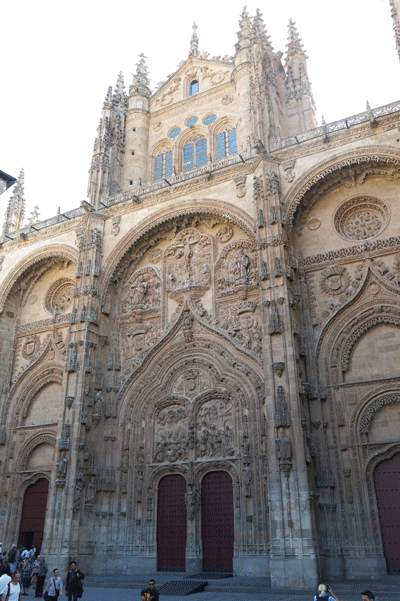 Entrance to the cathedral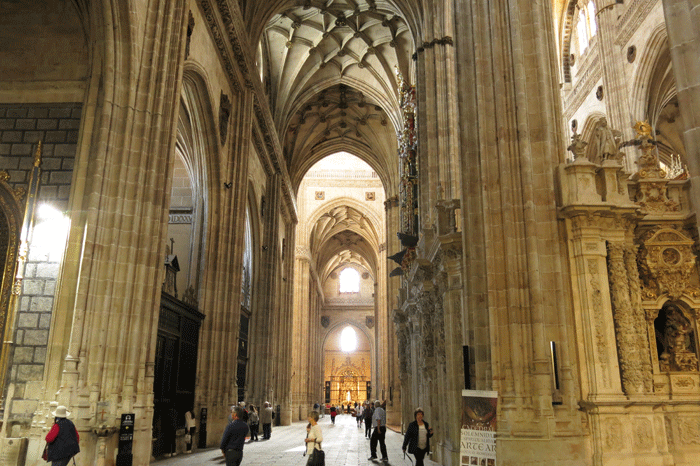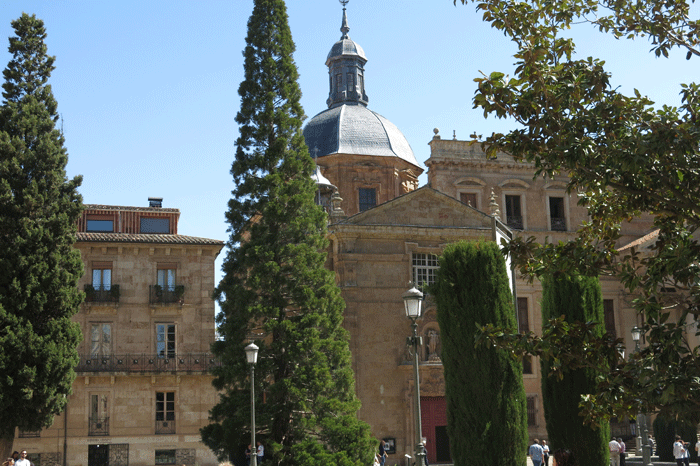 Palacio de Anaya
| | | |
| --- | --- | --- |
| | The Palace of Anaya was founded in 1762 and its construction was entrusted to José Hermosilla. The whole building is in the Neoclassical style, with the main façade stands out, with four great Ionic columns finished off with a triangular pediment and a wide staircase. In the interior, the courtyard with a double gallery with 16 Doric columns on the ground floor and 16 more in Ionic order composing the upper gallery. The building's two floors are connected by a magnificent imperial staircase where a bust of Miguel de Unamuno lies. It is also known as the Colegio Mayor de San Bartolomé. Currently the Philology Faculty of the University of Salamanca | |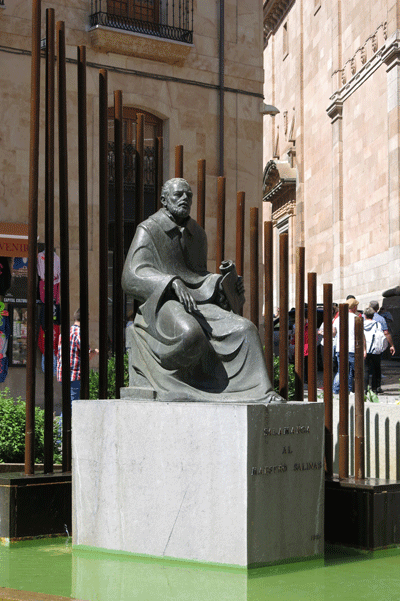 Monumento al Maestro Salinas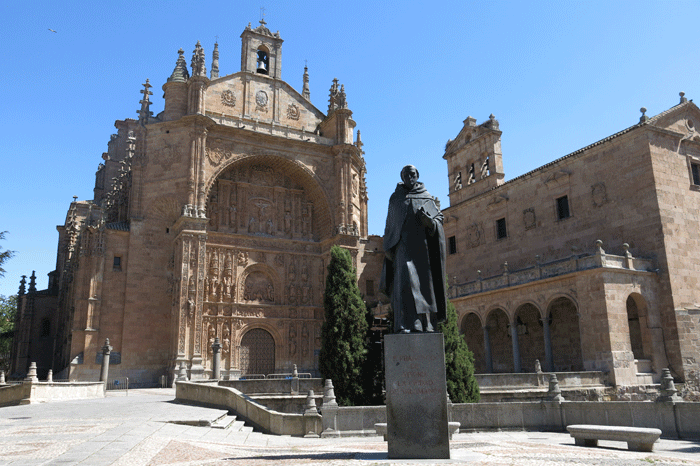 Iglesia del Convento de San Esteban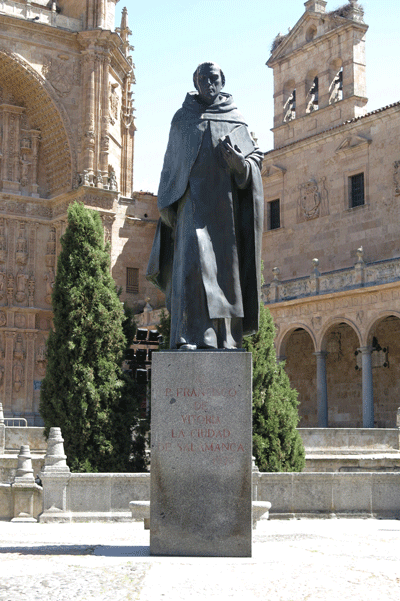 Francisco de Vitoria, Statue before San Esteban, Salamanca
Calle Rua Mayor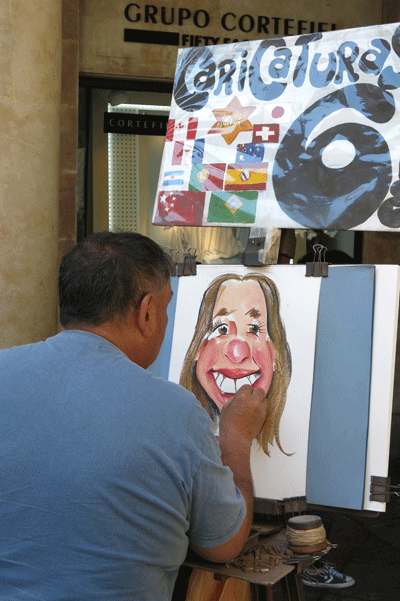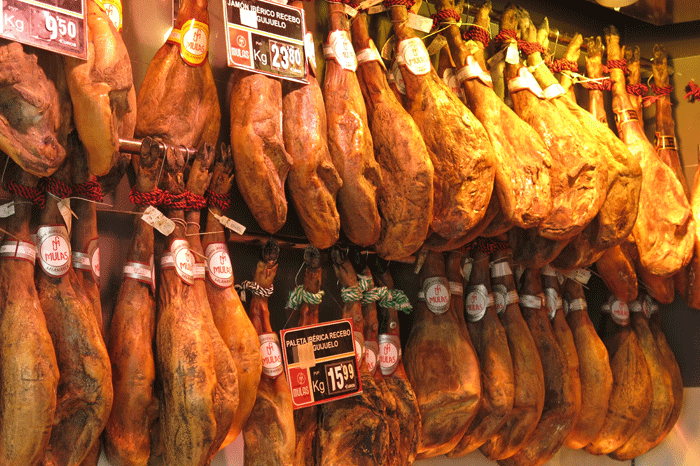 Cured ham for sale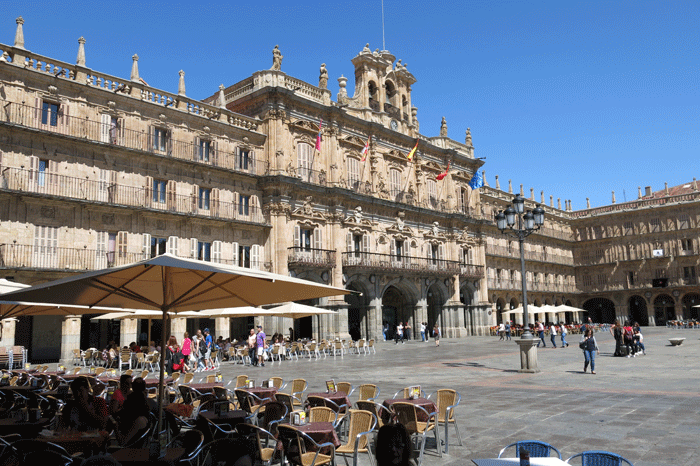 The Plaza Mayor was designed in Baroque style by architects Alberto and Nicholás Churriguera.
The first stone was laid on May 10th 1729. Construction was finished in 1755,
with the square being built in perfect symetry.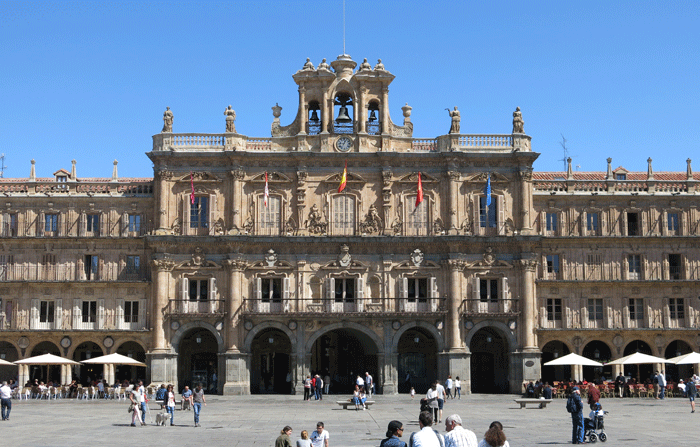 Plaza Mayor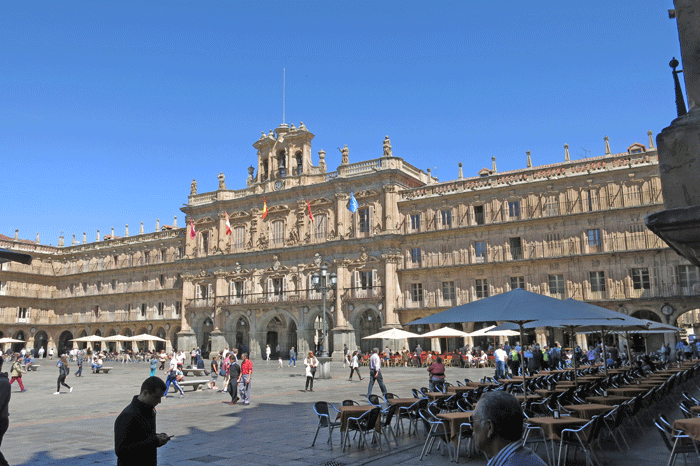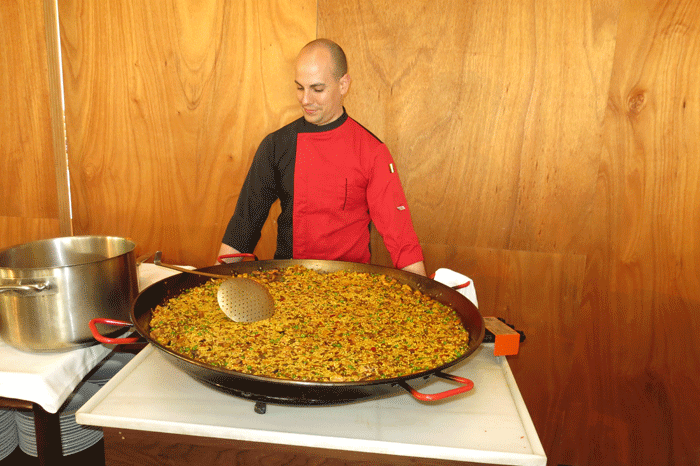 Paella for lunch at HOSPES Palacio de San Esteban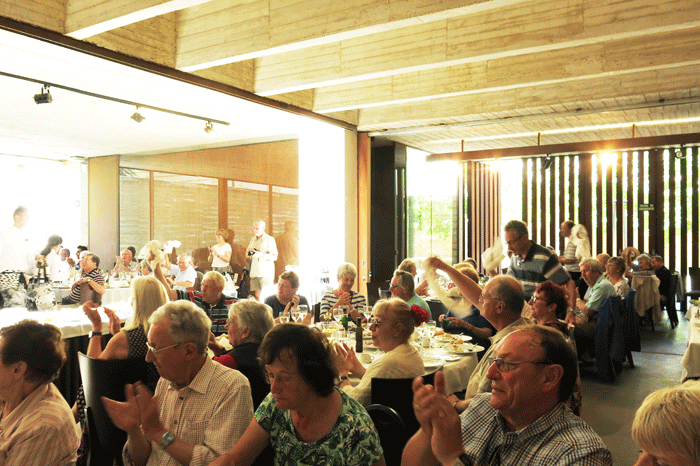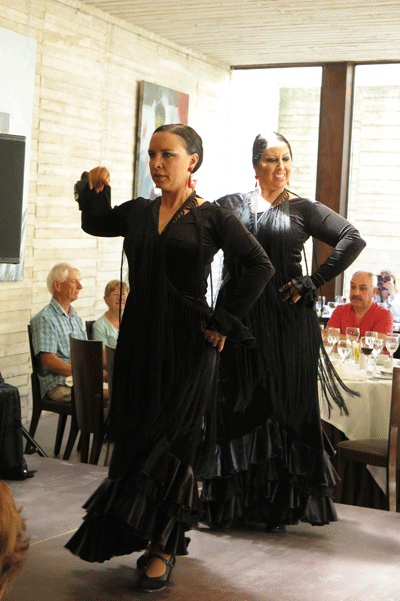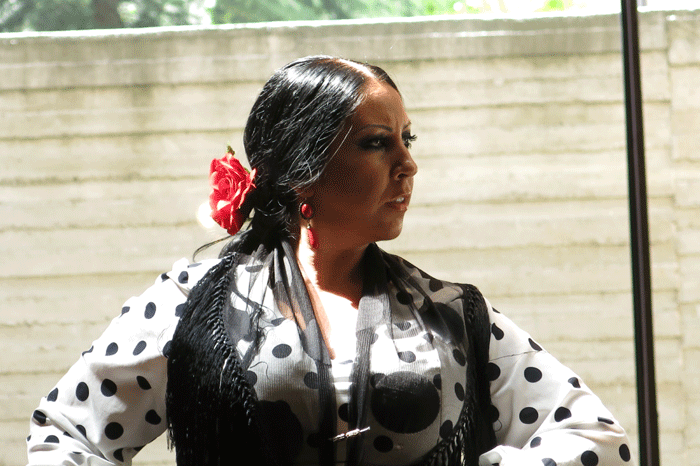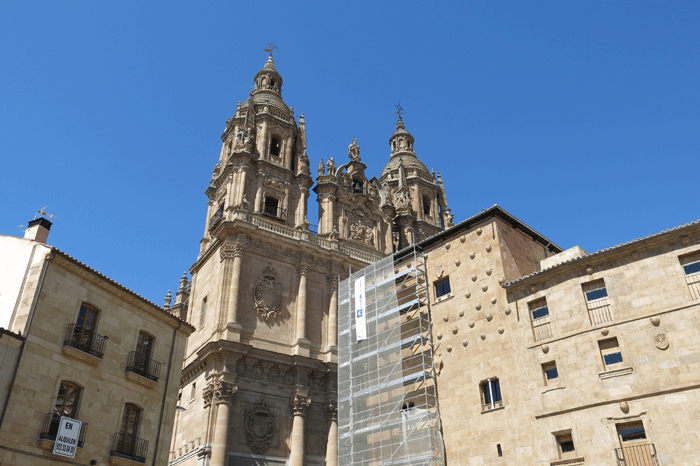 La Clerecía and the House of Shells
La Clerecía is the name given to the building of the former Royal College of the Holy Spirit (or Holy Spirit) of the Company of Jesus, built between the s. XVII and s. XVIII. It is of baroque style. It differentiates the school, with an interesting cloister, and the church, with an impressive facade of three bodies. The name of Clerecía is due to a denomination abbreviated of its membership to the Real Clergy of San Marcos after the expulsion of the Jesuits of Spain.

The House of Shells was constructed during the 15th century. The architecture includes Gothic, Moorish and Italian styles. In total, there are approximately 400 shells on the exterior of the building. Some say that the shells are either a symbol of love or just a decorative addition to the outside of the building. But others believe that they are the symbol of the Order of Saint James. Today, the House of Shells is the Public Library of Salamanca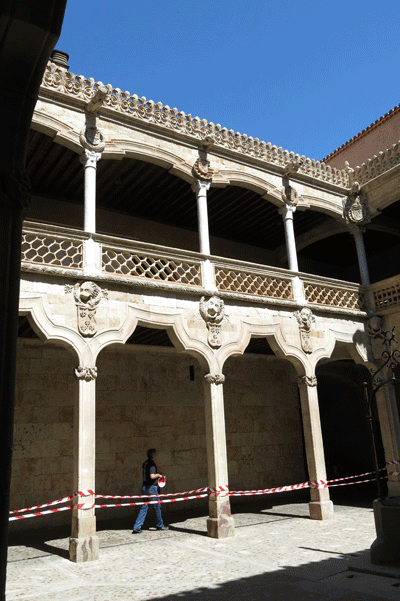 The Cloisters