Helford to Dennis Head

10th June 2010
We parked at Helford at the car park just above the restricted access road, and set off eastwards along a shaded path past the Sailing Club. The trail was quite muddy in parts, even in the middle of summer, due to its shaded position beneath the trees.

Helford River
The path hugs the coastline, high above the beach in places, dropping right down to beach level in others. We pressed on past Bosahan Cove and Ponsense Cove eventually reaching a flat grassy area with a path leading down to the harbour at St Anthony in Meneage. The path to the left does a circular loop of Dennis Head, but it is the trail to the right which drops down to the creek and the way back to Manaccan and Helford. We followed Gillan Creek until we came to a T-junction, with a left turn to Carne and the right turn going to Manaccan. We followed the Manaccan road, eventually taking a small path which lead off to the right towards Manaccan Village. We stopped for a moment to study the menu of the new and trendy "South Cafe" in Manaccan, a possible future venue for a meal out.

From here we dropped down into Helford and stopped for lunch at Helford church cafe next to the car park. A very pleasant walk taking two and three quarter hours.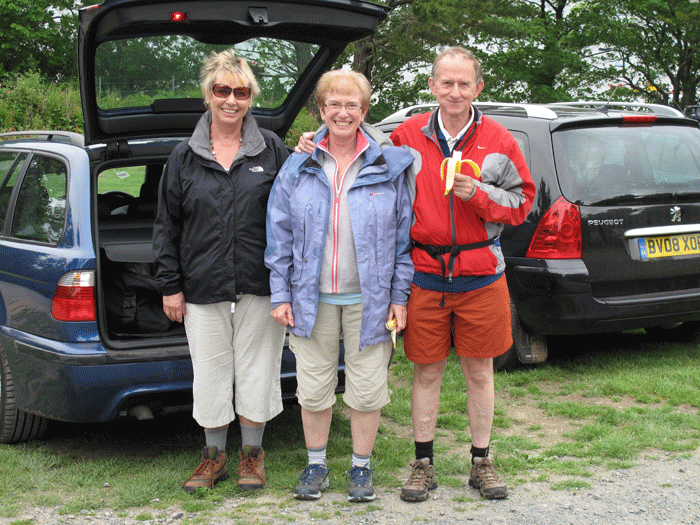 Sue, Lesley & Jim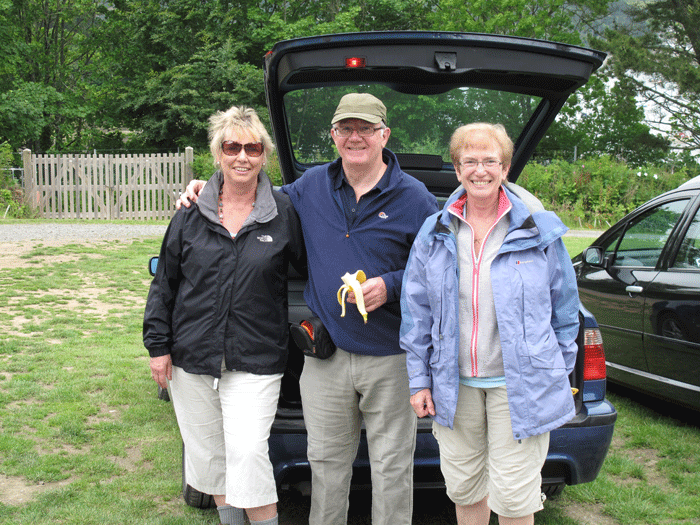 Sue, Mick & Lesley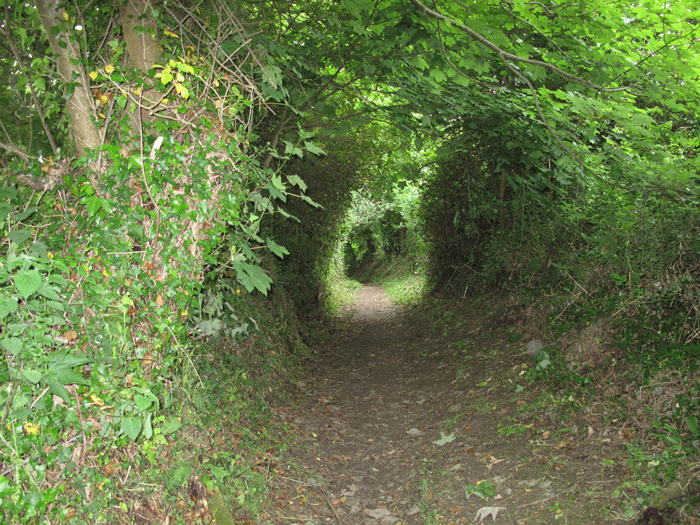 Shaded path alongside the Sailing Club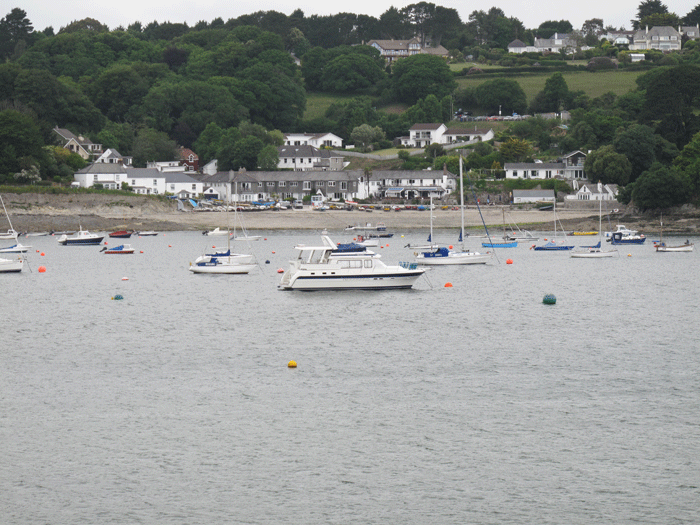 Looking across the Helford River towards the Ferry Boat Inn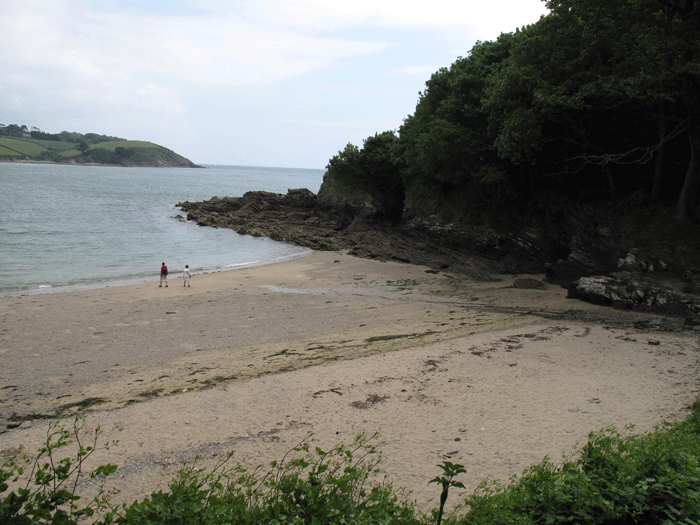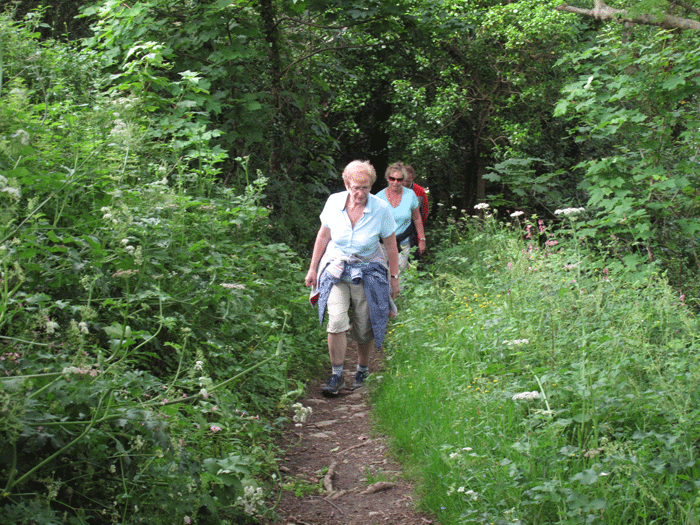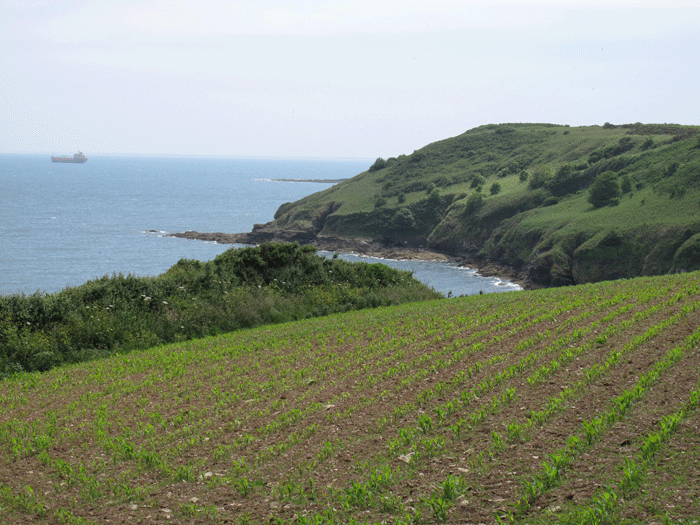 Approaching Dennis Head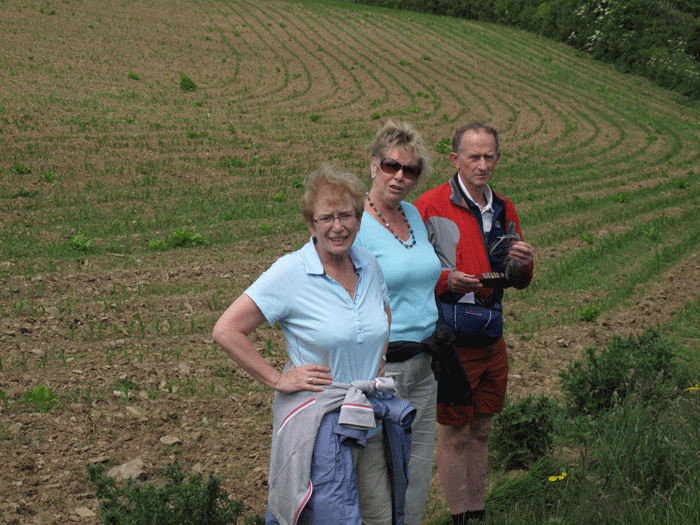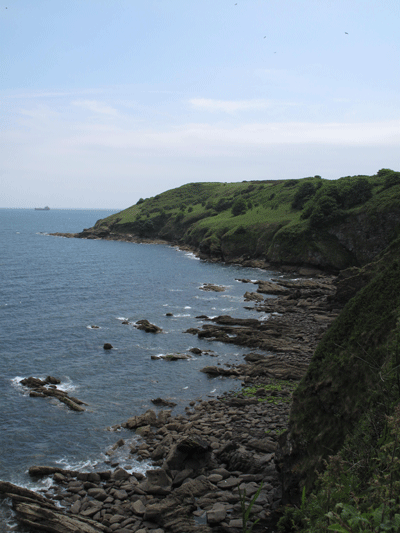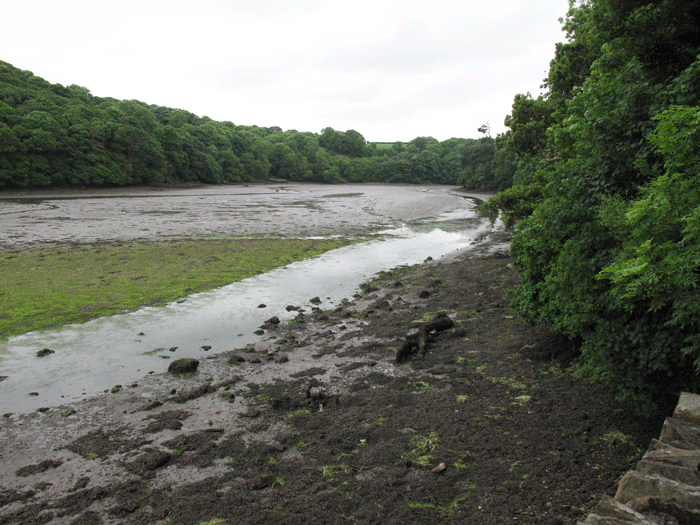 Gillan Creek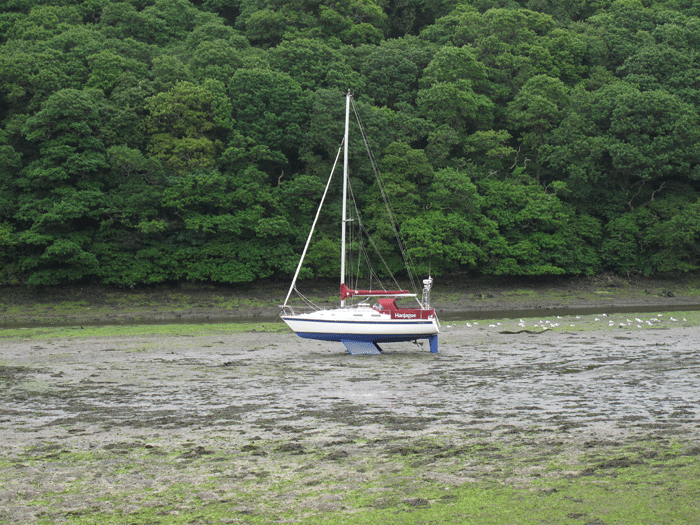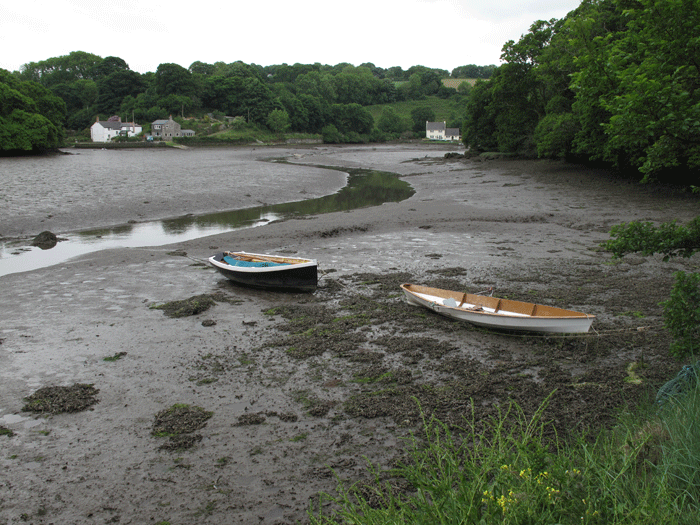 Heading along Gillan Creek towards Manaccan