19th April 2021
Distance

Time

Elevation in meters


Km
Elapsed
Hrs-Mins

Gain

Loss

Min

Max

5.88
2H24
166
166
36
183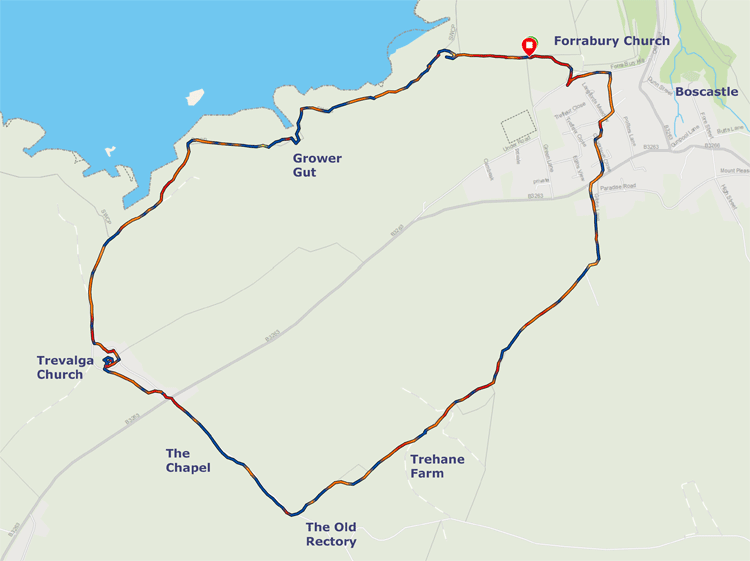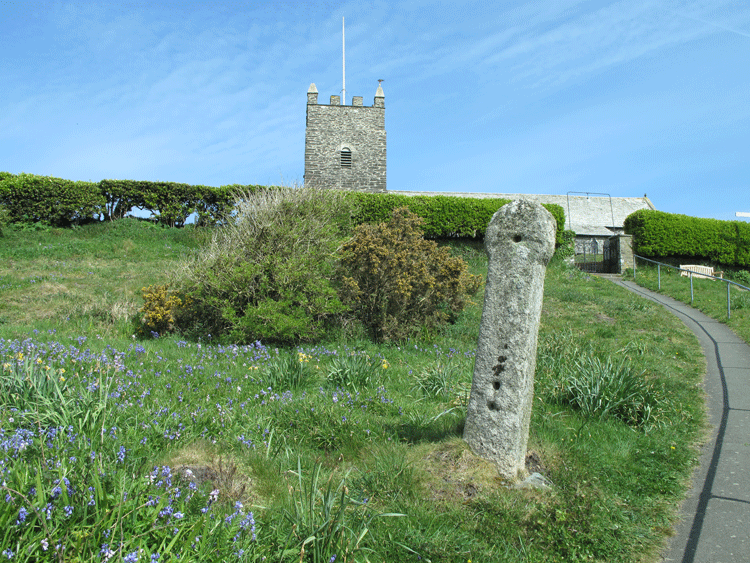 The start point.... Forrabury Church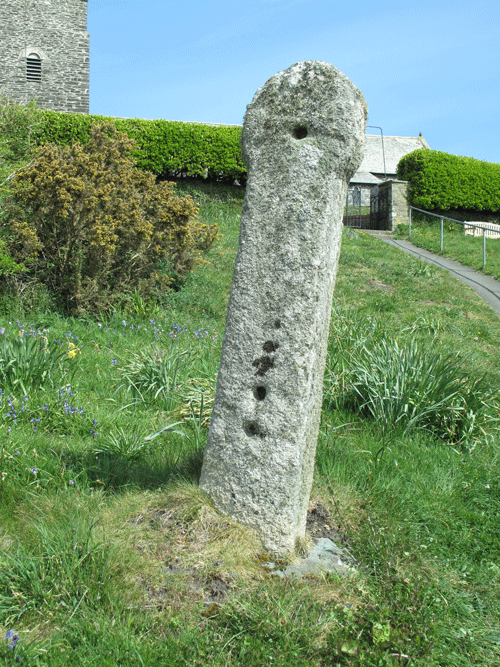 This wheel head cross has holes in where it has been used as a gate post.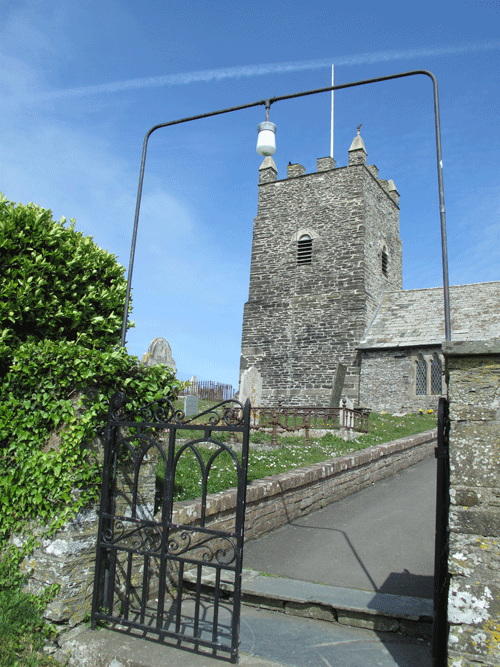 .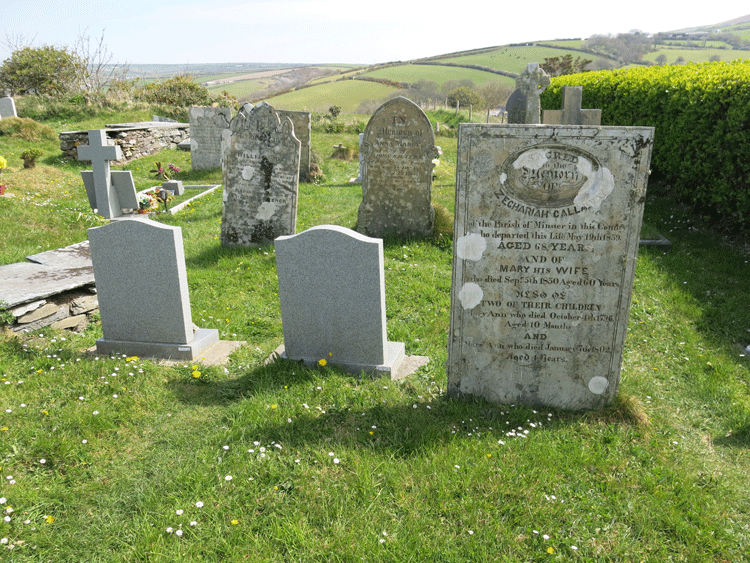 .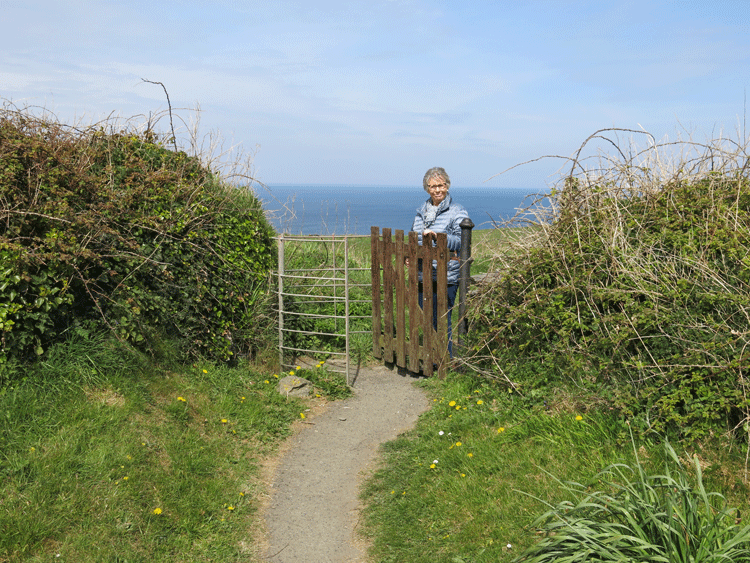 .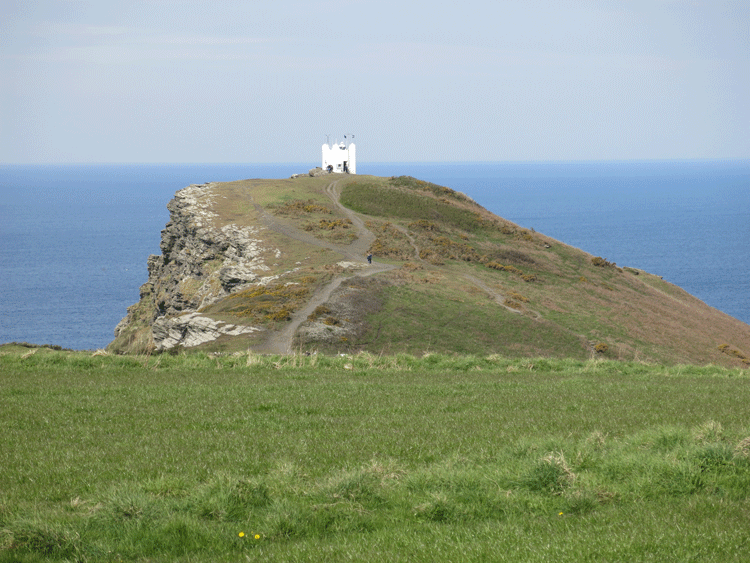 Willapark
Willapark






This area of coastal land is easy to spot as it has a white-washed lookout tower on its summit, a useful landmark to sailors looking for the entrance to the harbour. The history of the lookout tower is uncertain, being shown as 'Pleasure House', 'prospect house' and 'observatory' on old maps and in early guide books. However, for 100 years it's thought to have served as a coast guard lookout. The site of an Iron Age cliff castle is evidence that Willapark was used as a defensive site and tells us that humans have occupied the area since 200BC.

Forrabury Stitches

Sitting just inland from Willapark is the high ground of Forrabury Stitches. The Stitches are evidence of a medieval way of farming. This series of fields is divided into 42 stitchmeal plots of farmland. A method of crop rotation that dates back to Celtic times still exists and is one of the best three surviving examples of stitches being farmed in Britain today.

Courtesy of www.nationaltrust.org.uk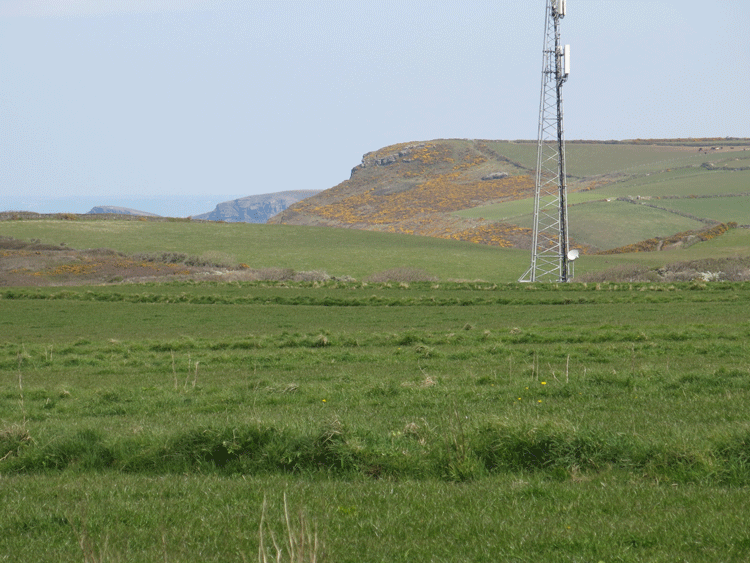 Looking across the Stitches towards Beeny Cliff in the distance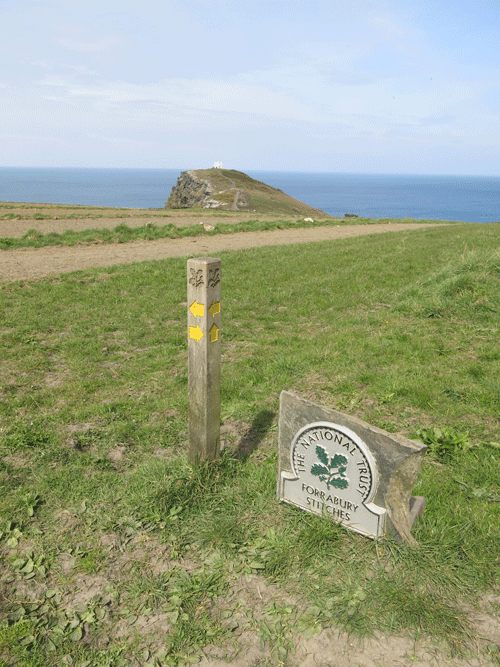 .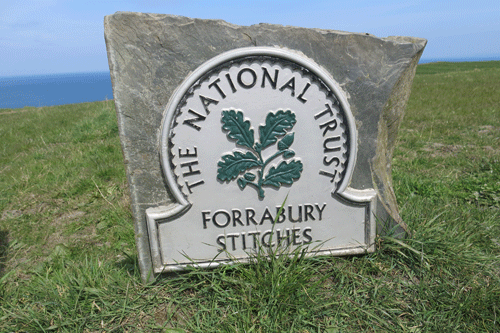 .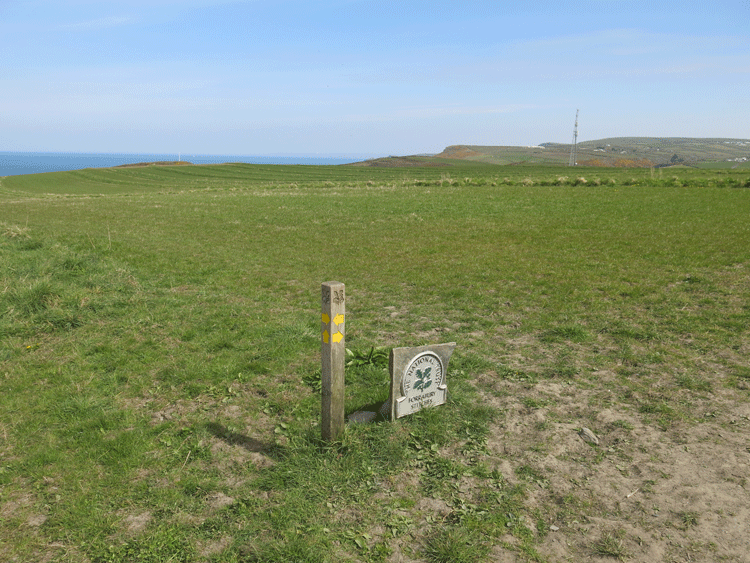 .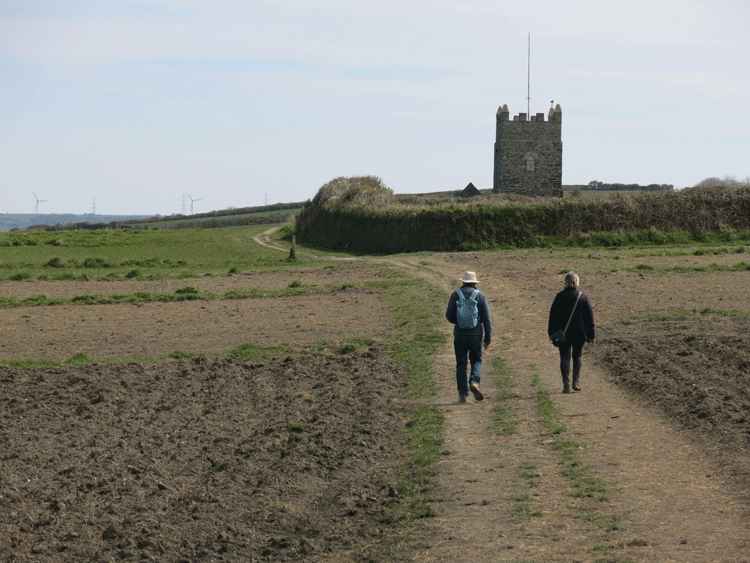 Heading away from the church towards Trevalga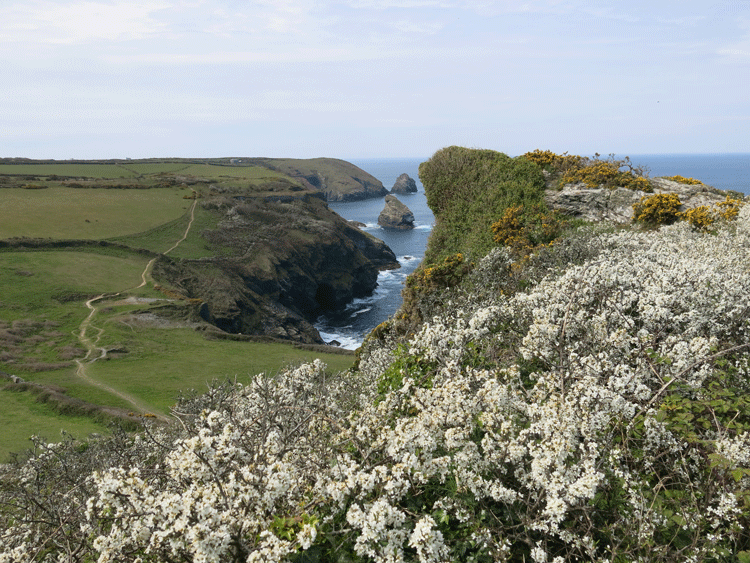 .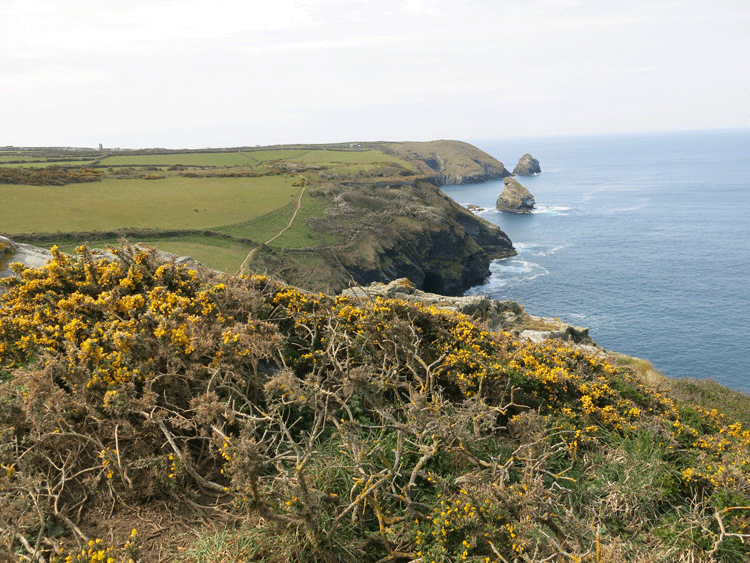 .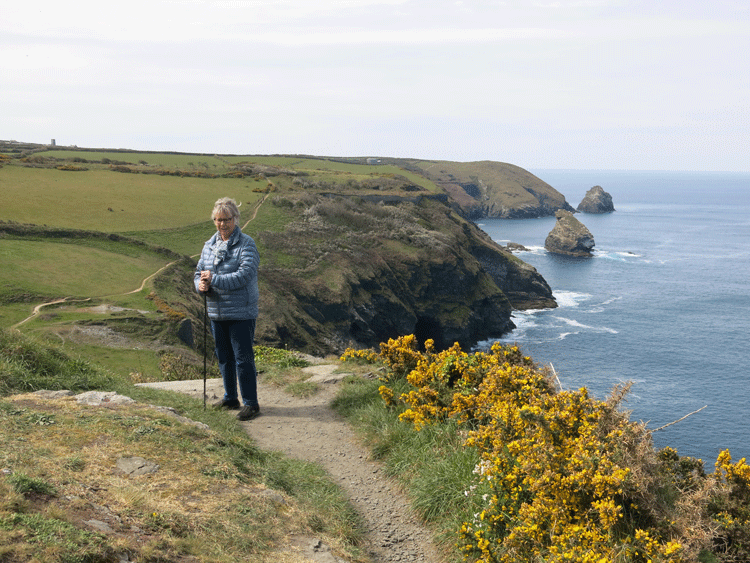 .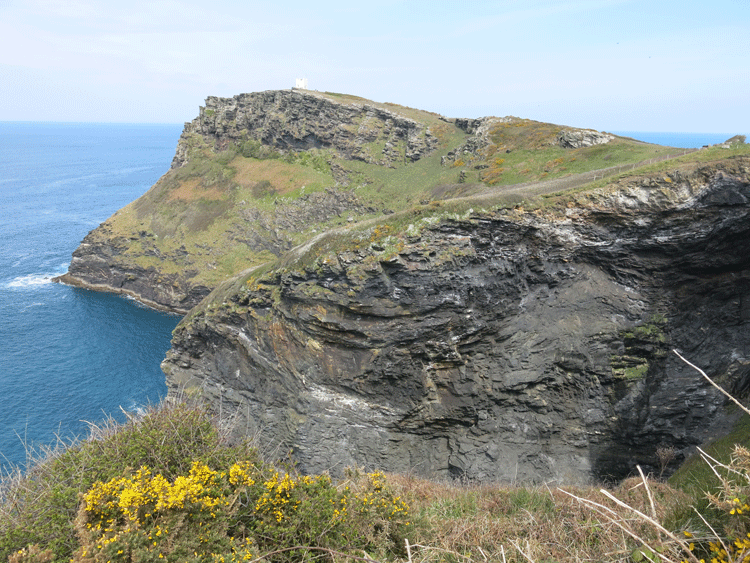 .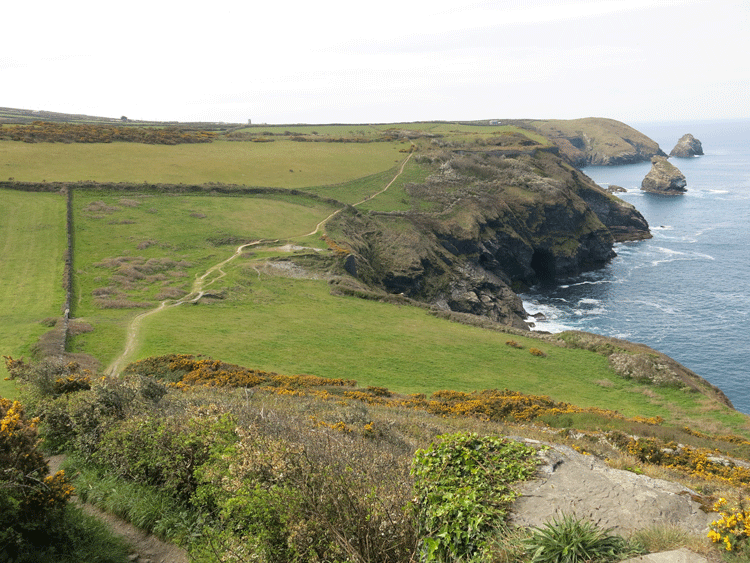 .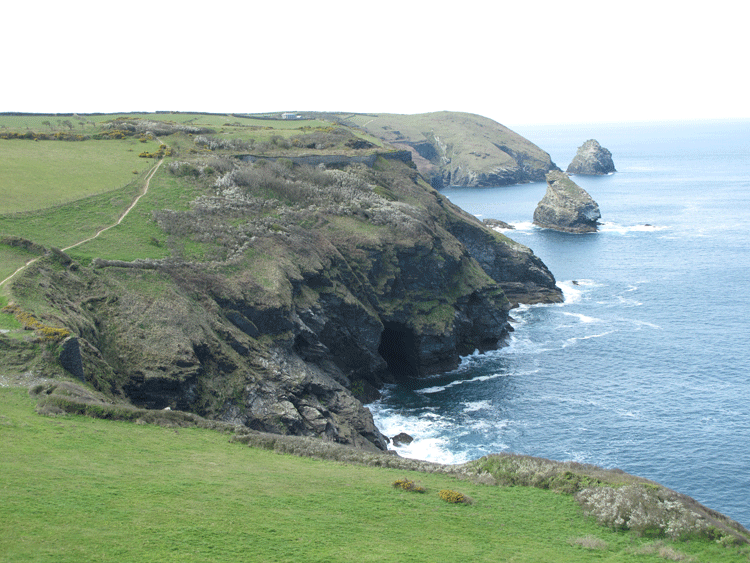 .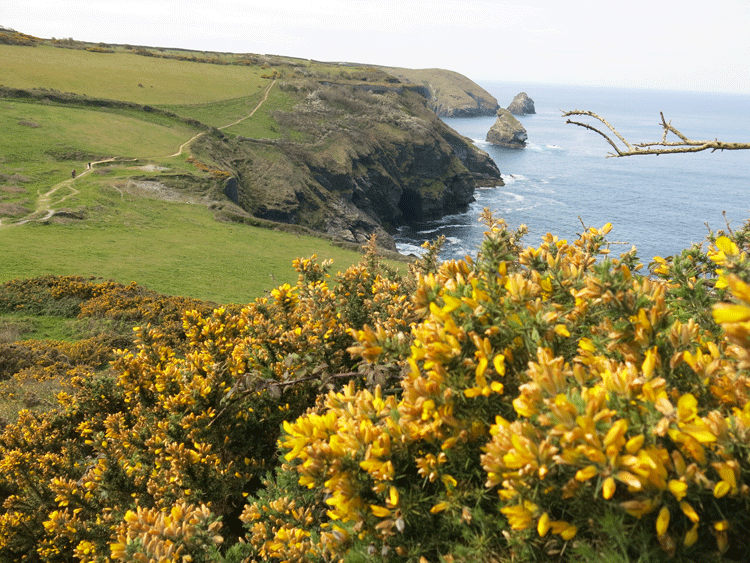 .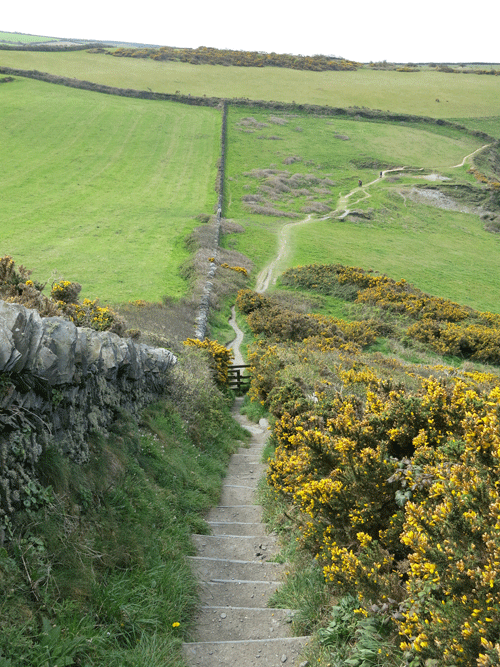 .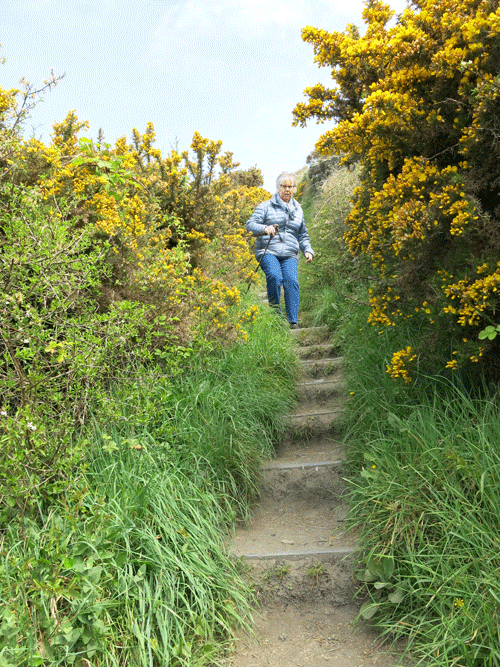 .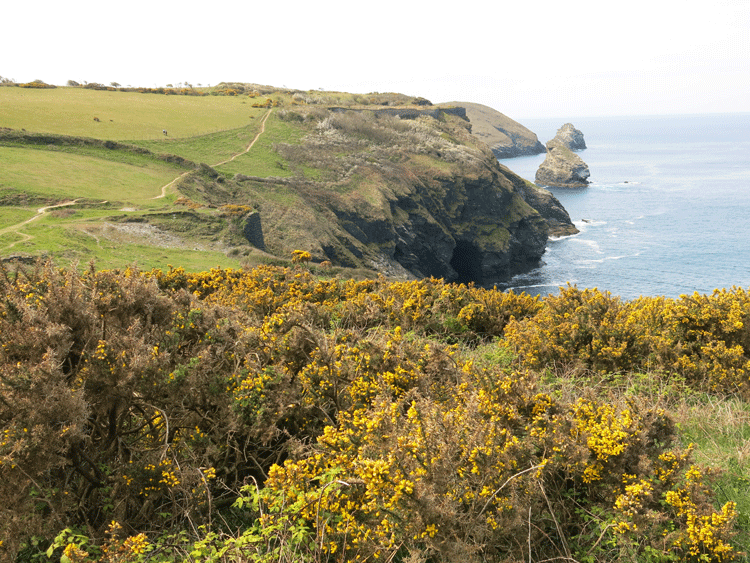 .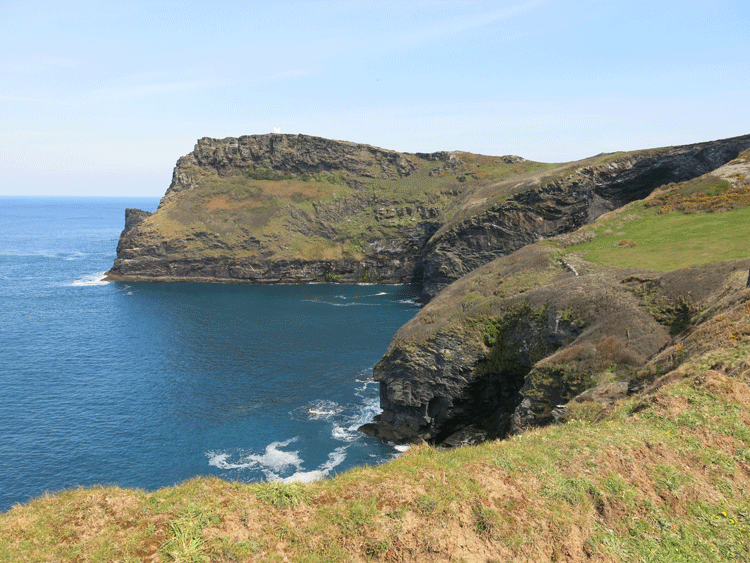 .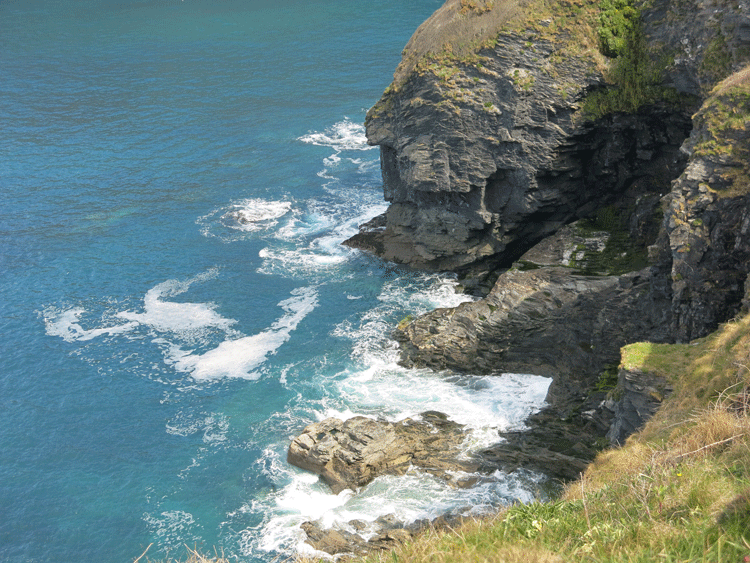 .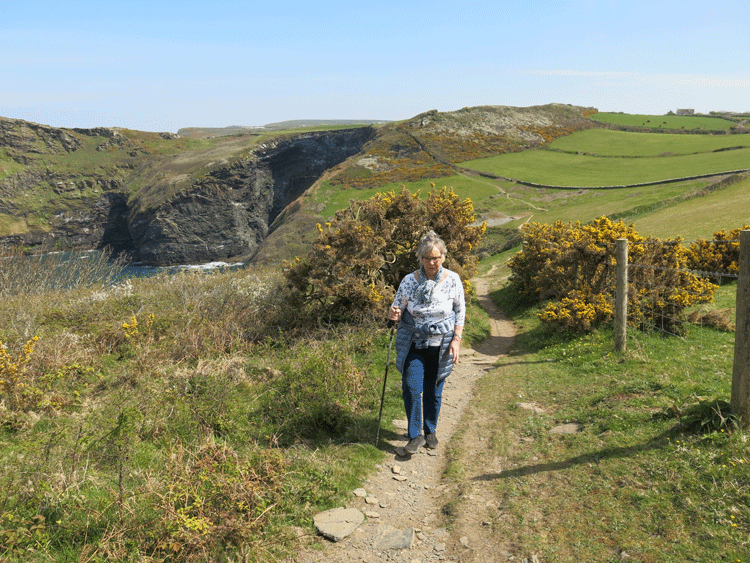 .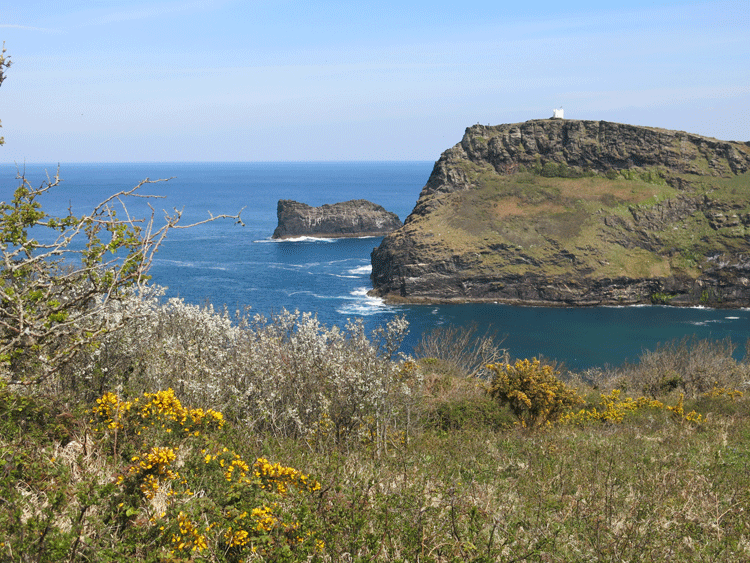 .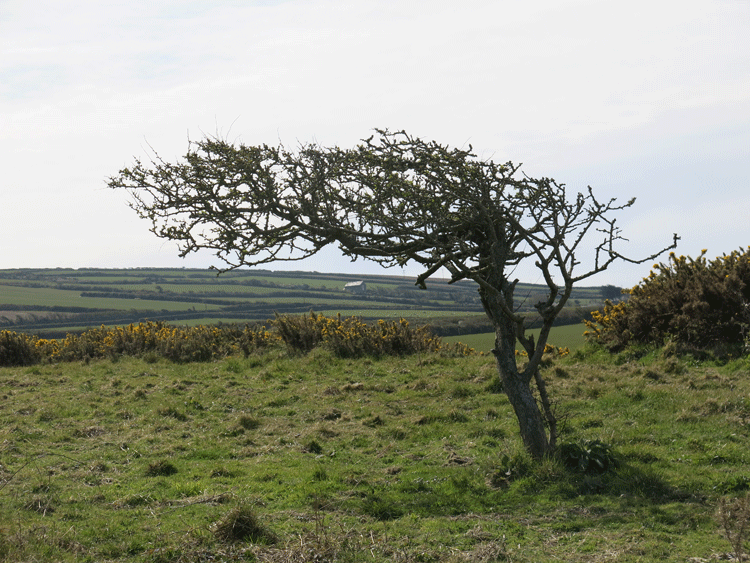 Judging from the way the trees grow, it looks as though they have strong winds around here!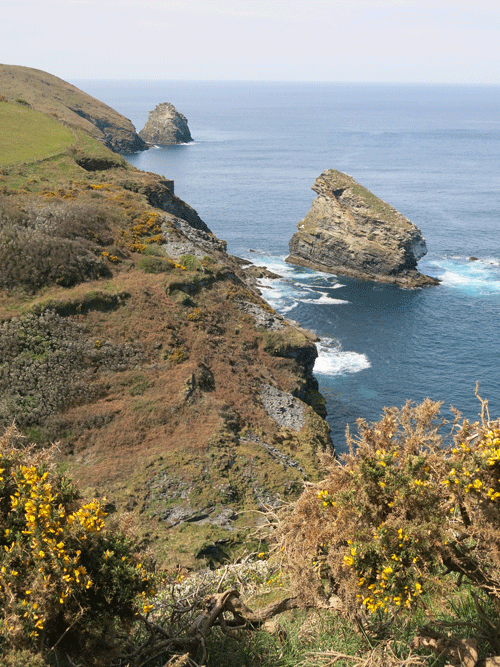 .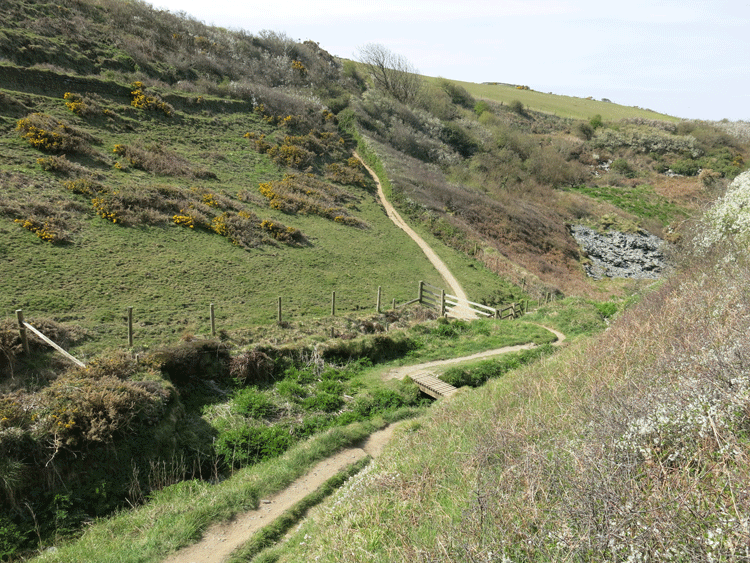 .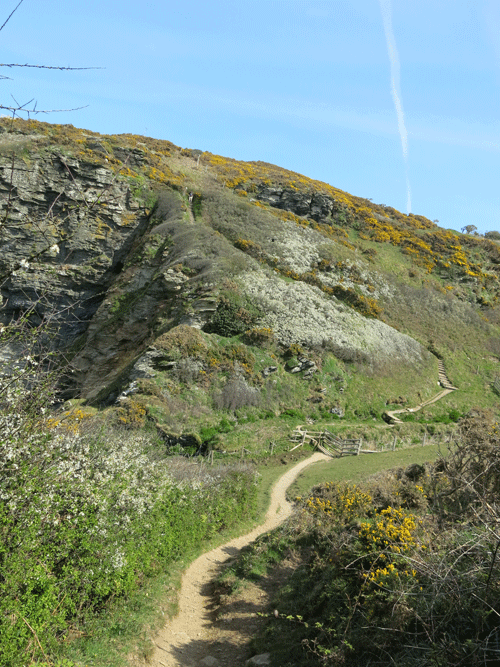 .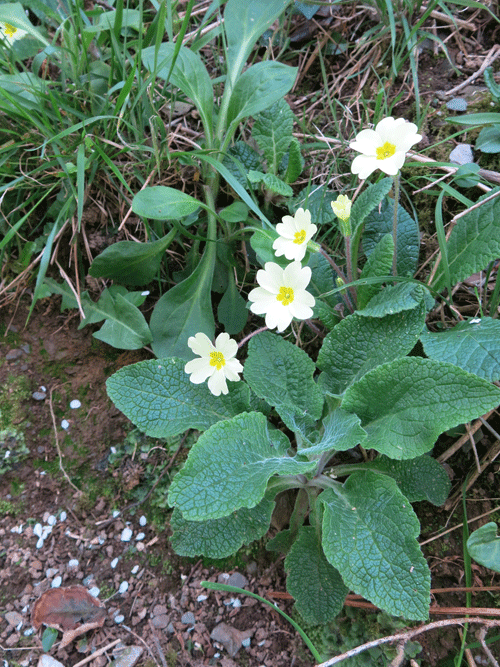 .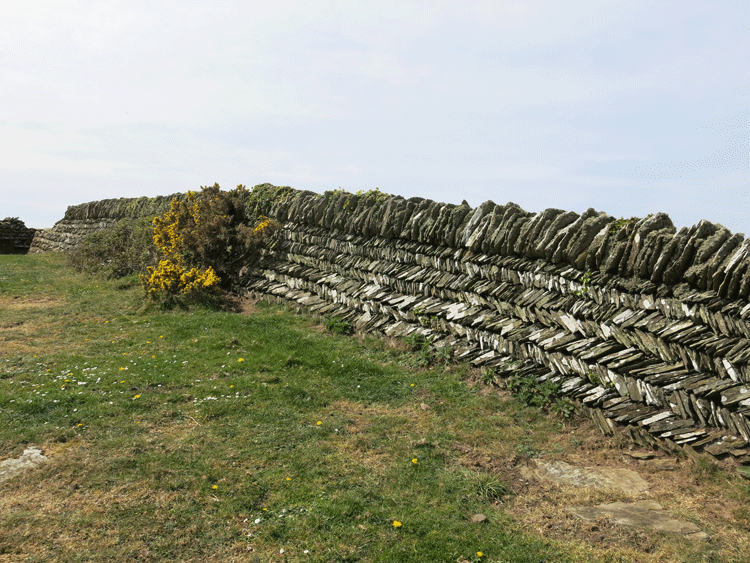 Wonderful patterns in the slate walls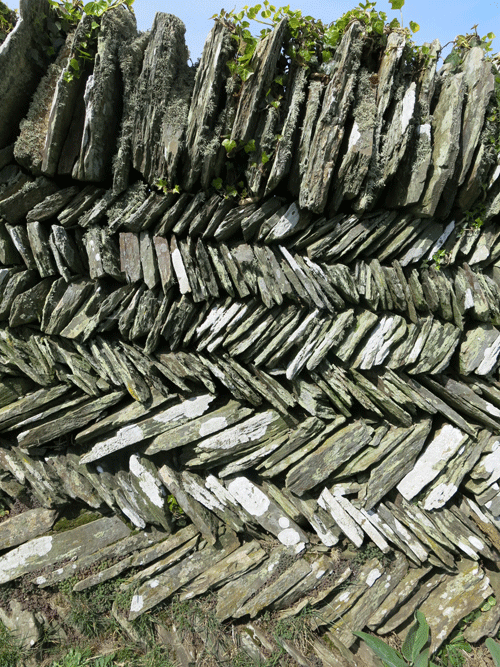 .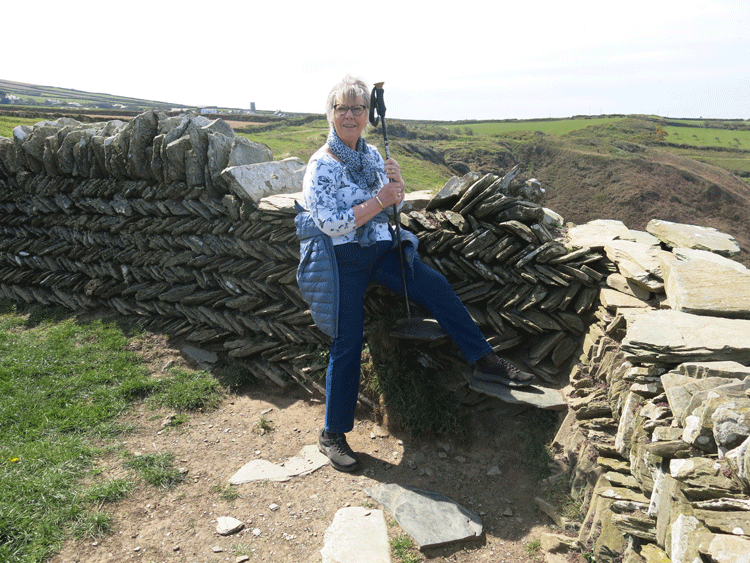 .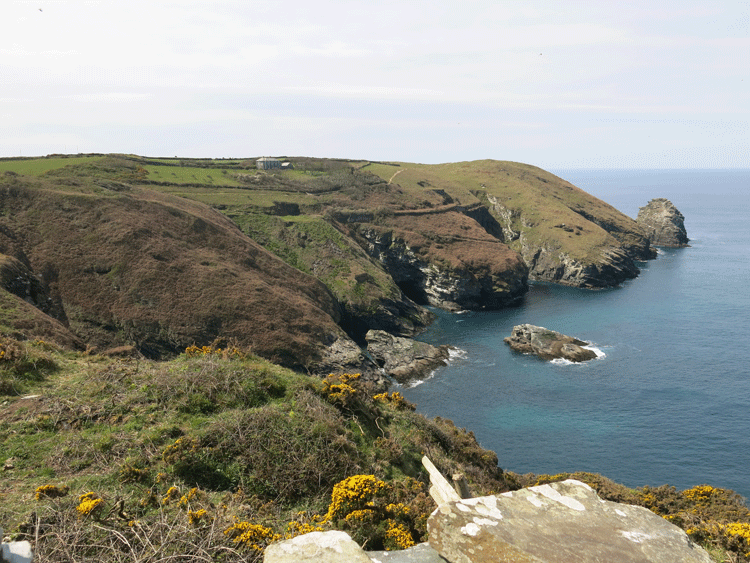 .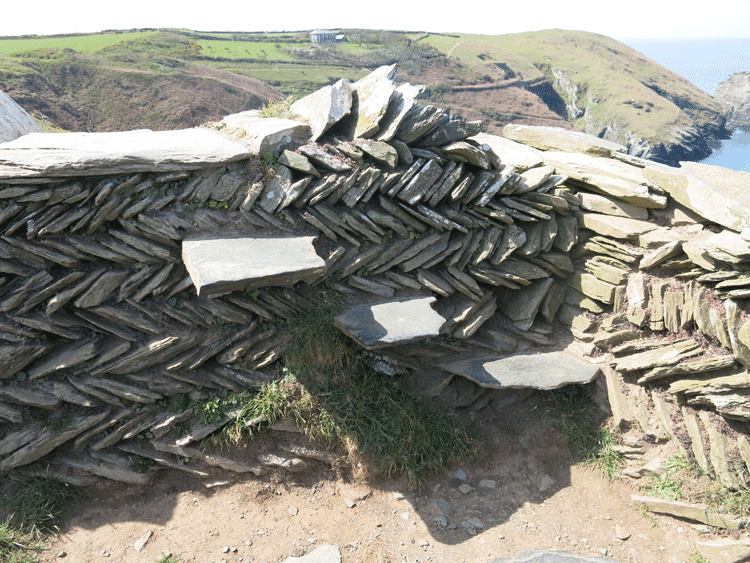 Unusual stile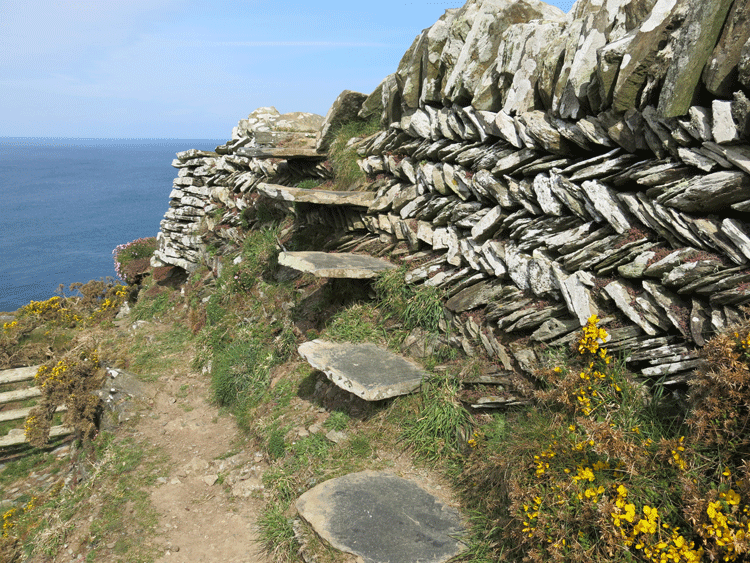 .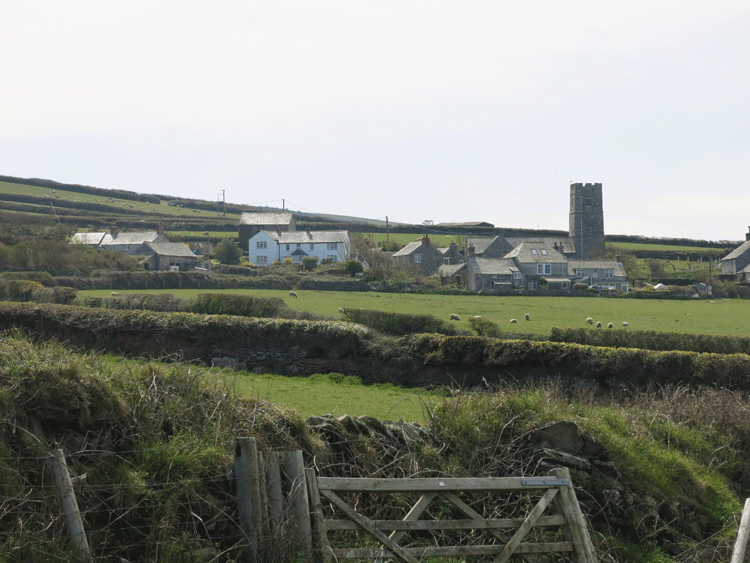 Approaching Trevalga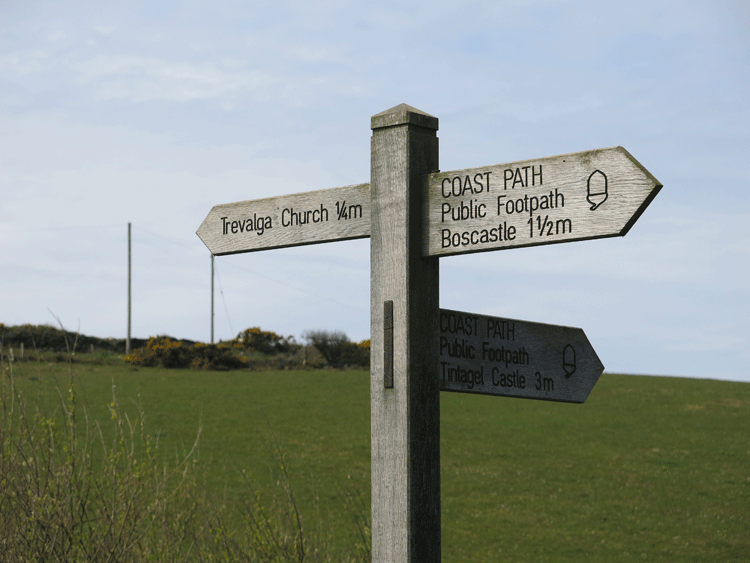 .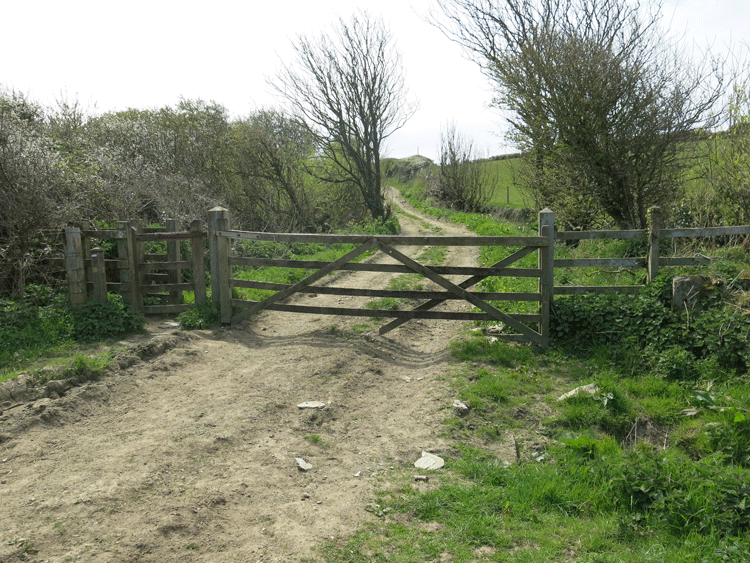 Road away from the coast towards Trevalga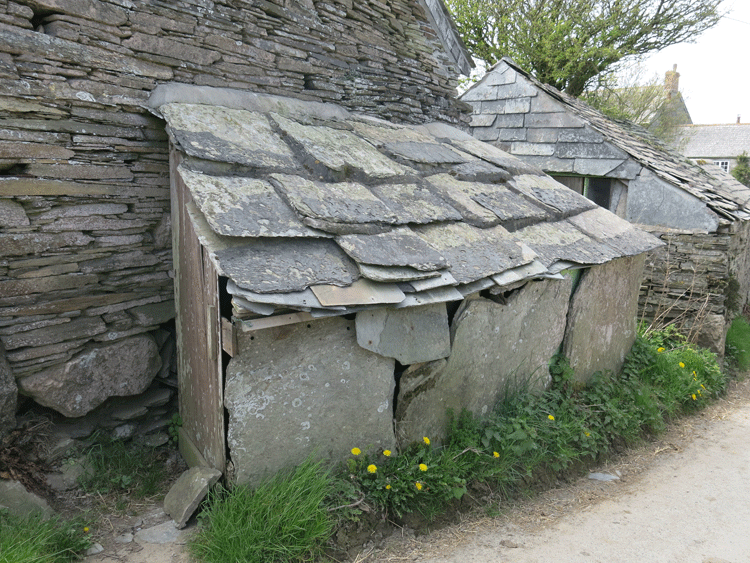 This is what you call a slate roof. Proper job!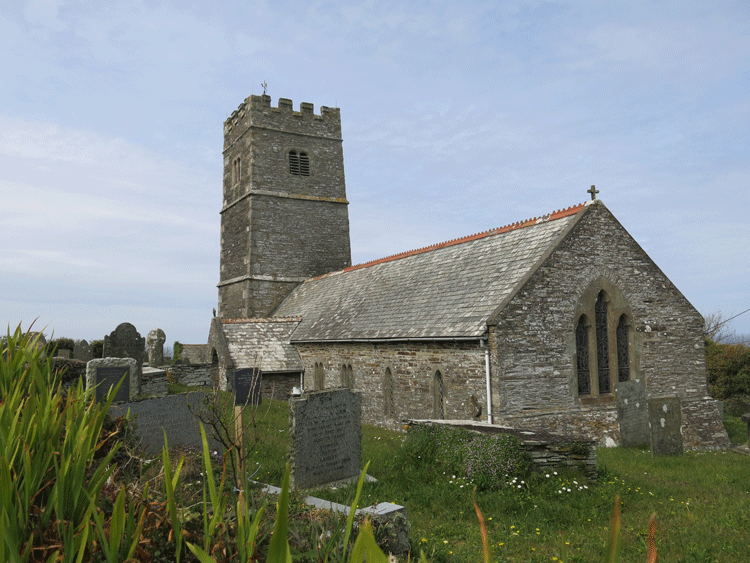 St Petroc's Church, Trevalga
The Trevalga hamlet was mentioned in the Doomsday Book of 1086 and was owned by the Crown. It has passed through several hands since, and finally to the Stephens family. In 1870 Richard Stephens built the Manor House, which is now held in Trust ensuring that Tevalga remains untouched by development.

St Petroc's dates from the Norman period and the first record of a rector comes in 1173. The tower is 13th century, rebuilt in the 15th century. It was restored by J. P. St Aubyn in 1875 and much of the medieval roof was replaced.

St Petroc was a 6th century Welsh prince who became a missionary in Cornwall.

(Courtesy of www.britainexpress.com)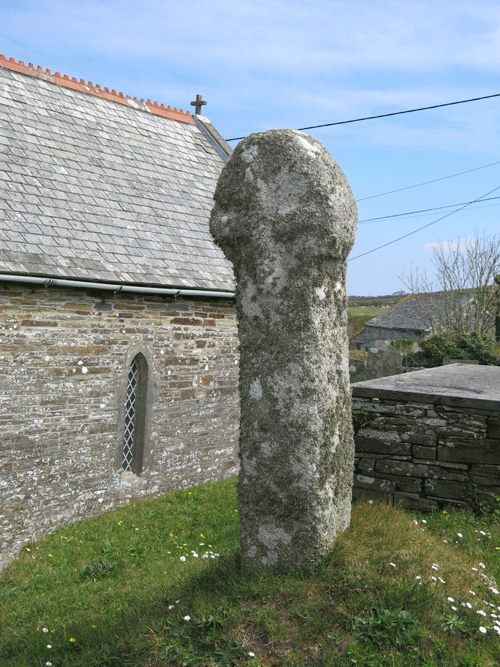 8th century wayside cross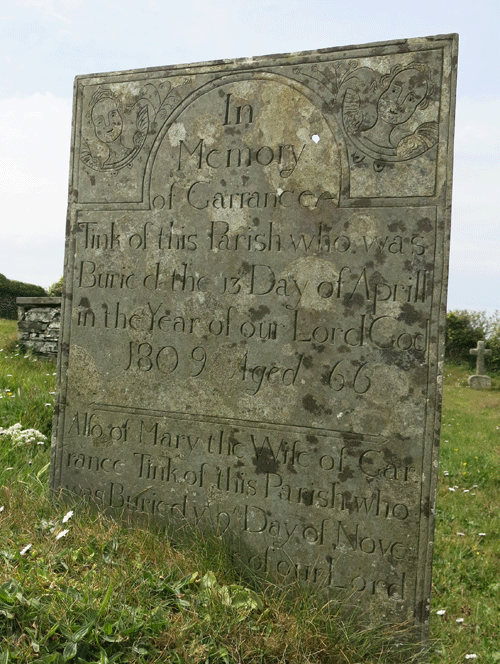 In Memory of Carrance Tink who was buried the 13th day of April
in the year of our Lord God 1809 Aged 66
And of Mary, the wife of Carrance Tink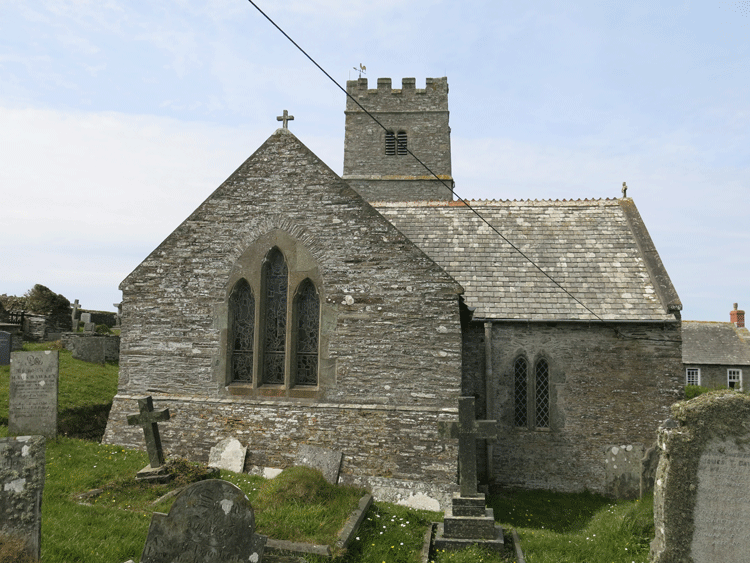 .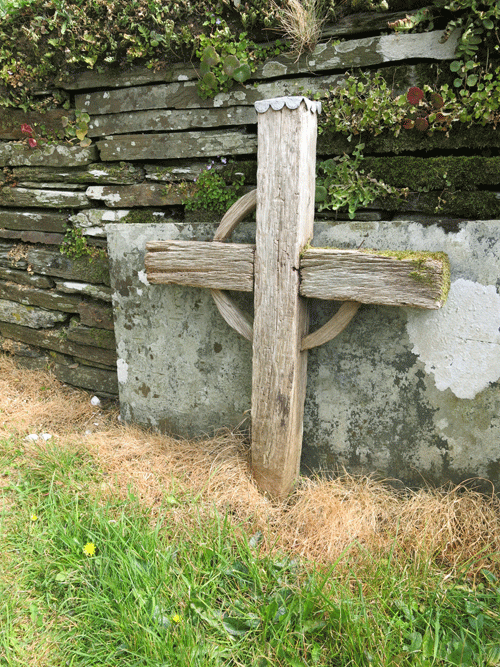 .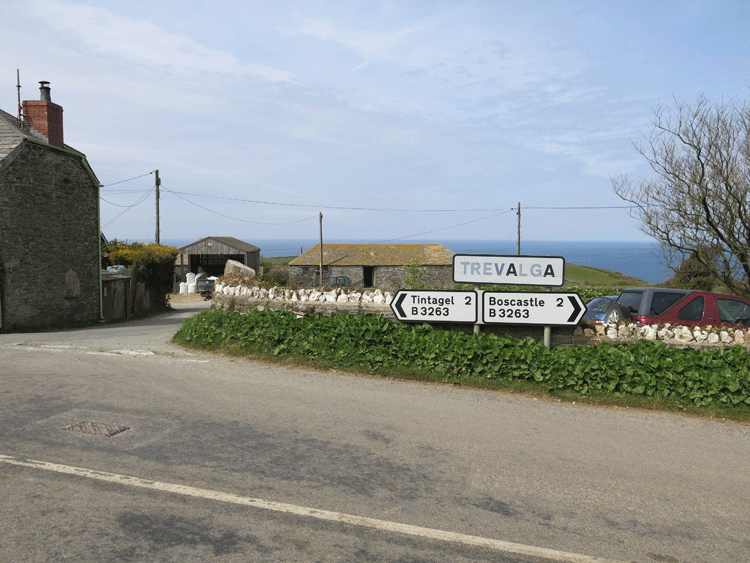 Crossing the road for the climb to The Old Rectory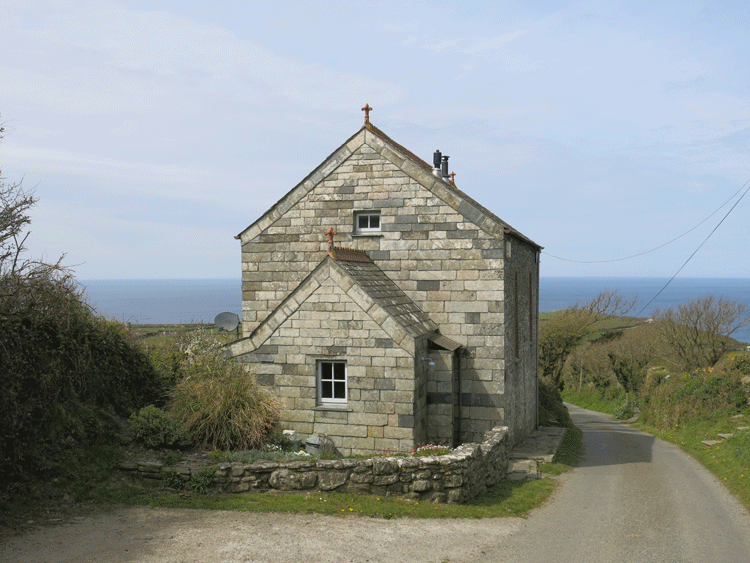 The Old Chapel, a holiday home run by www.uniquehomestays.com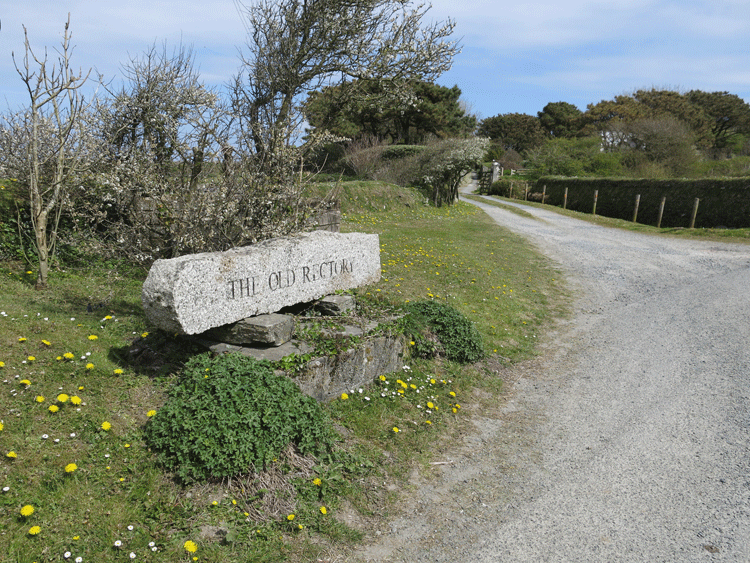 Turning left by the drive to The Old Rectory to pick up the path to Trehane Farm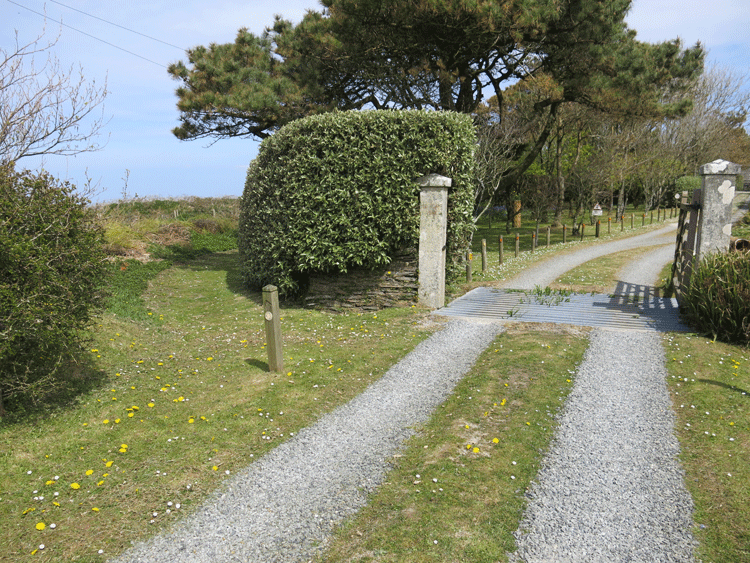 The path goes off to the left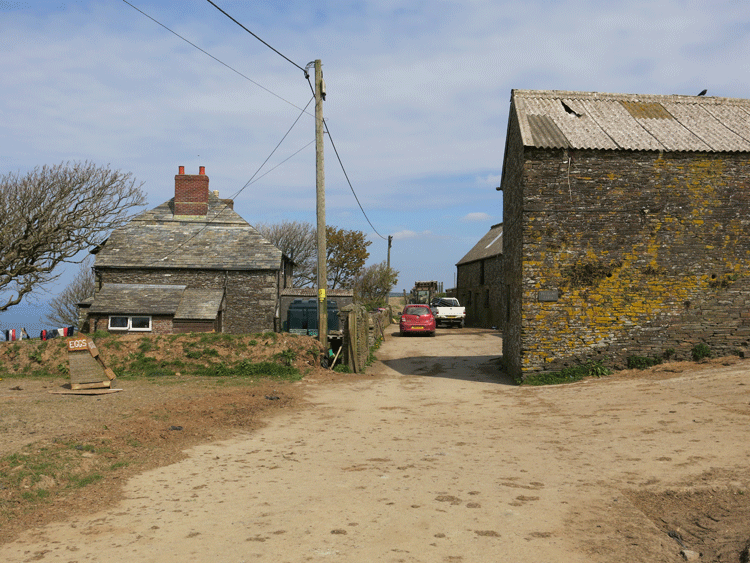 Approaching the farm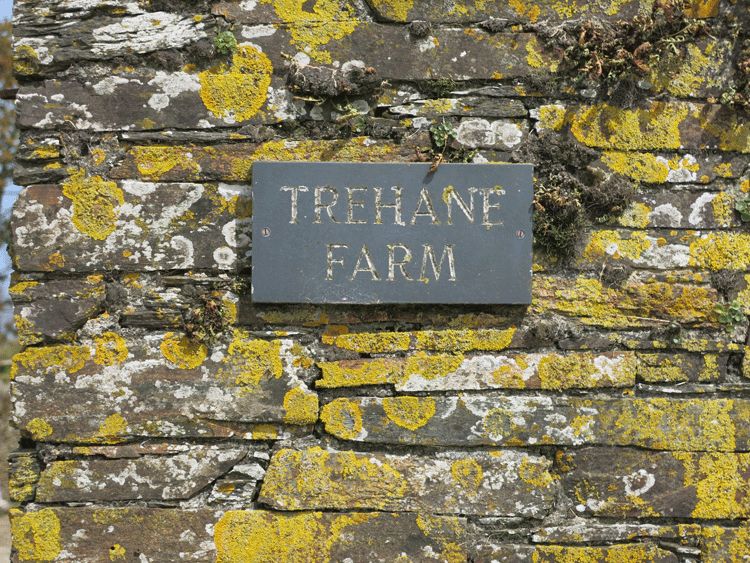 Wonderful colouration of the granite wall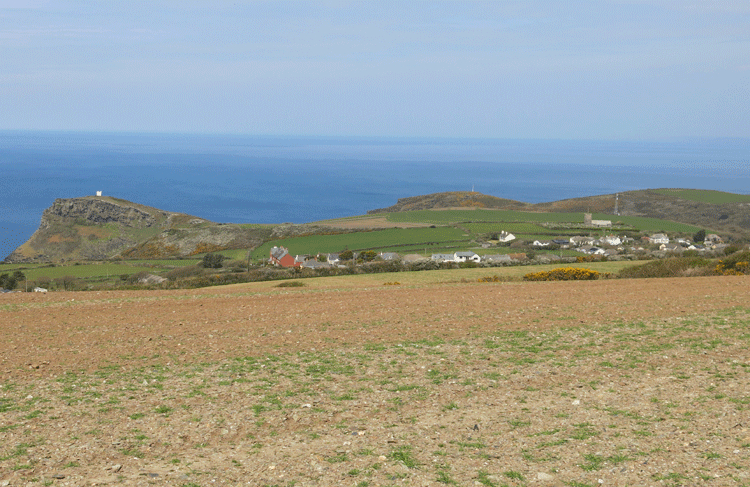 Looking down towards our destination..... Forrabury Church
.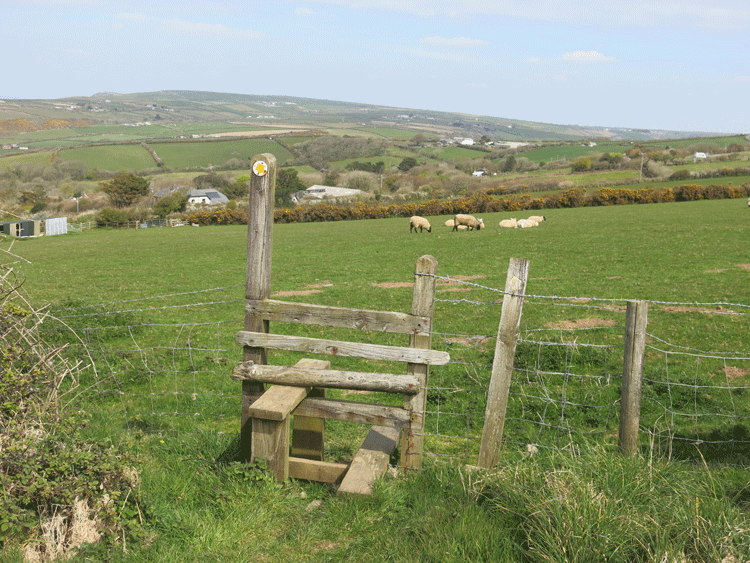 .