The Two Langdales - October 2009.
8.5 mile walk with 1,000 ft of climbing taking 5 hours

The walk that we did was "Walk 2" from Paul Buttle's "Fifteen Walks from Ambleside and Grasmere" published by Amadorn. The book says that this walk is about the longest low level circular walk in the Central Lakes and if you "ignore the odd few undulations that make it less than perfectly flat"! Yes, right! Perfectly flat it isn't as there is over 1,000 ft of climbing to do! Nevetheless it was a nice introductory 8.5 mile walk to our stay in the Lakes and took about 5 hours including a stop for lunch at Blea Tarn.We started with a short drive to Elterwater and parked in the National Trust car park near the pub there. The trail goes from the centre of the village along a road signposted Coniston and Little Langdale and goes off to the right shortly after the YHA. Passing Baysbrown Fram, the track goes on to Oak Howe and Sidehouse Fram. The path then follows the wall upwards to the crest of the gap between Side Pike and Blake Rigg. The trail passes through a small wood on the banks of Blea Tarn, where we stopped for lunch. From here the path goes up to the Wrynose Pass Road, and on past Fell Foot Farm. The circuit is complete with a path that leads past Dale End and back into Elterwater, where "The Britannia" pub makes a nice resting place, if you avoid the "Wainwright's" bitter!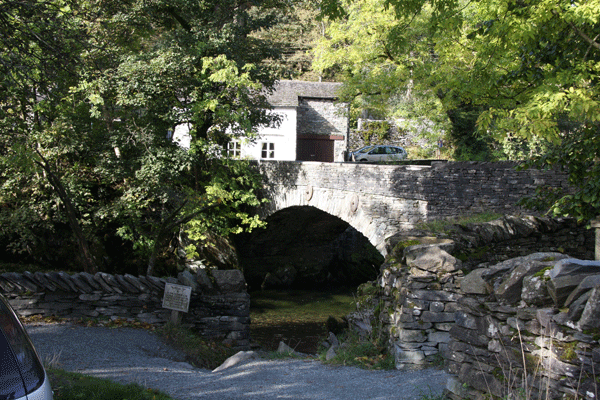 Bridge in Elterwater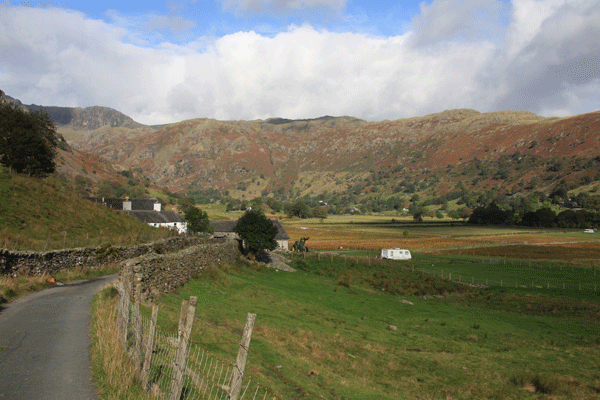 Start of the walk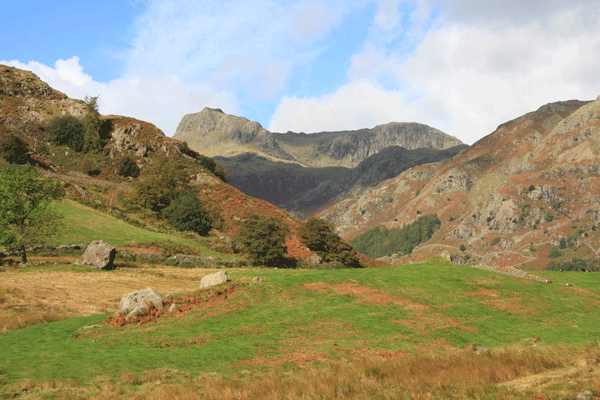 In the background, Pavey Ark on the right and Harrisons Stickle on the left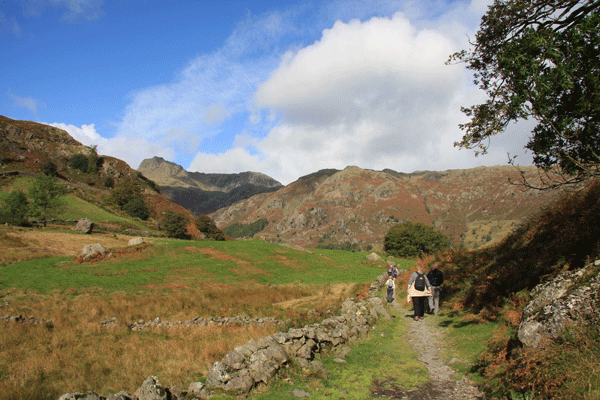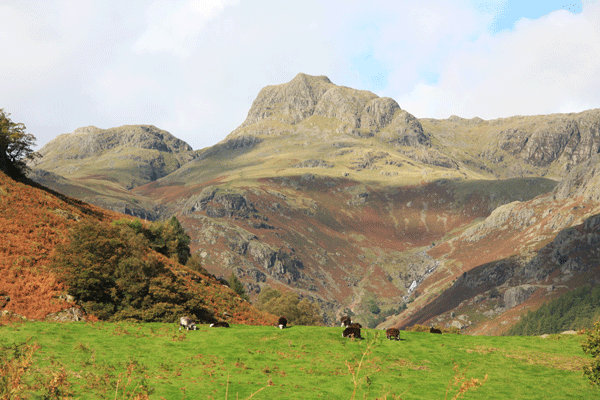 Harrisons Stickle with Pike o Stickle behind and to the left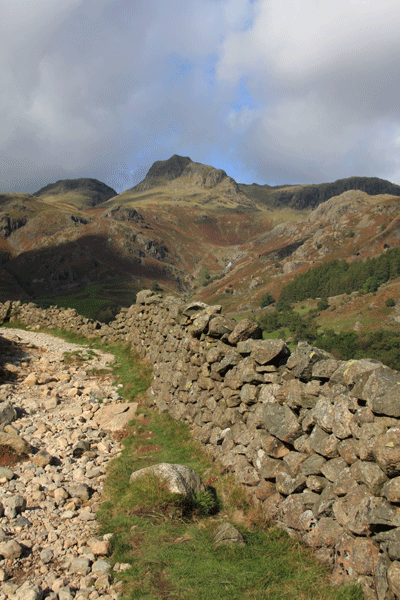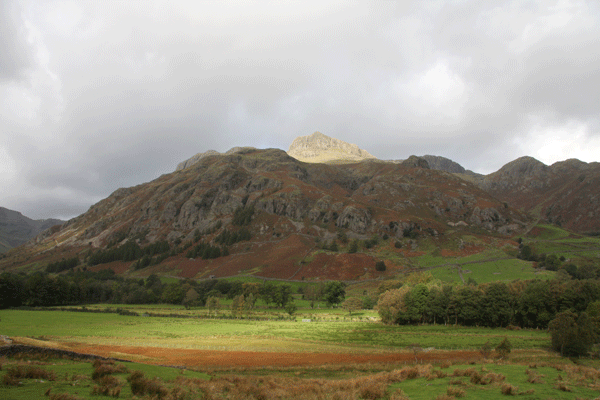 Loft Crag with Harrison Stickle in the background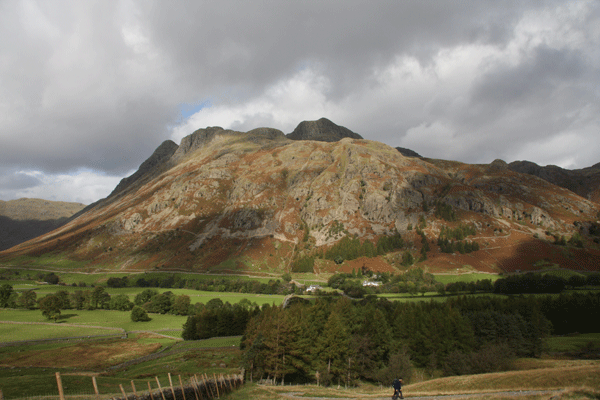 The pyramidal shape of Pike o Stickle just appearing on the left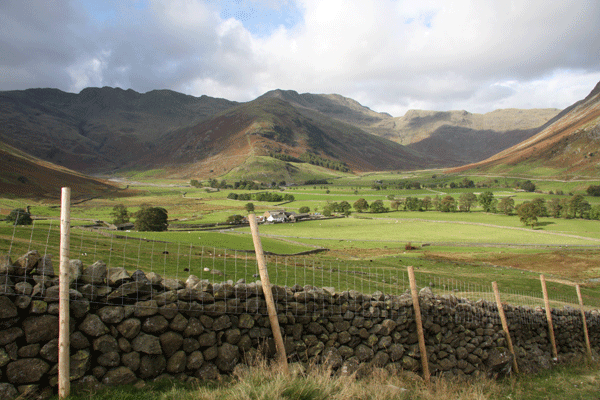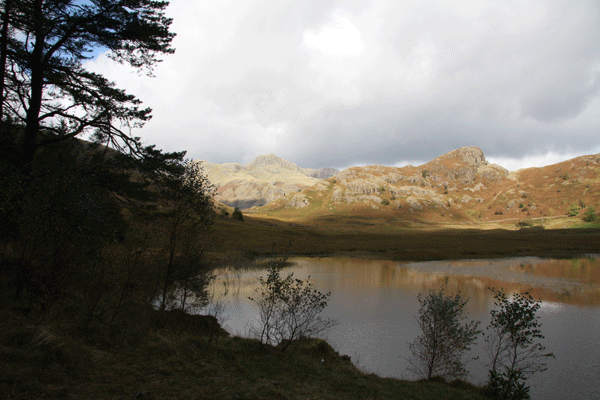 Blea Tarn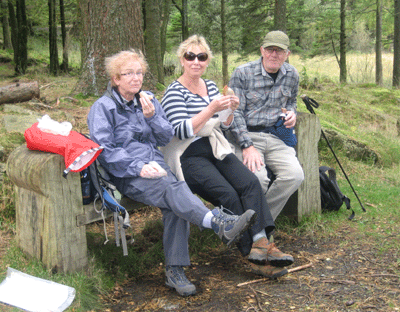 Lesley, Sue & Mick (Photo: J Knight)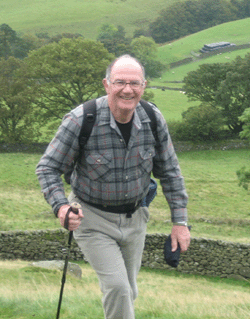 Mick (Photo: J Knight)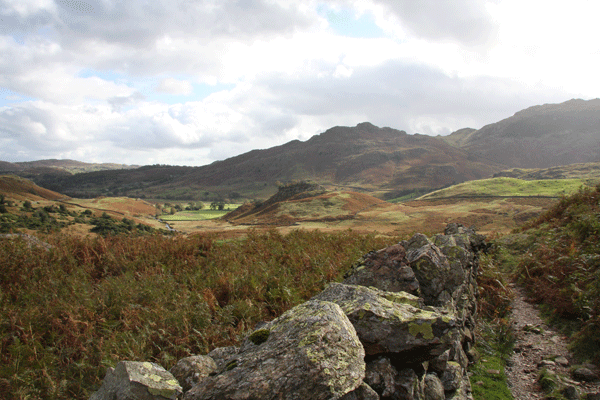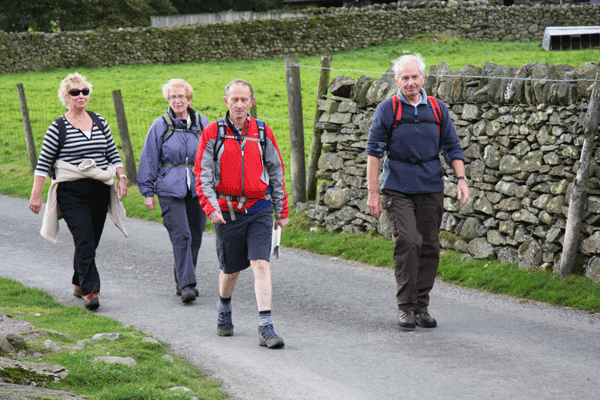 Sue, Lesley, Jim & Tony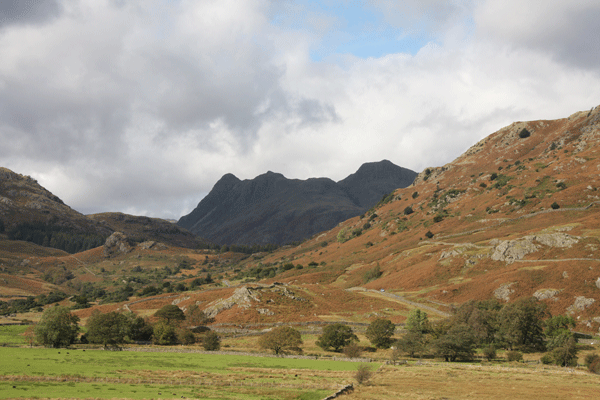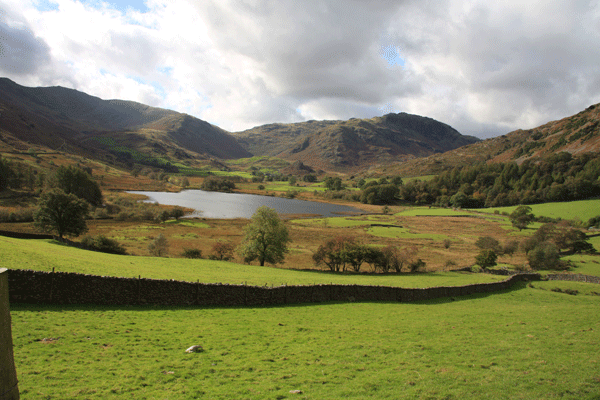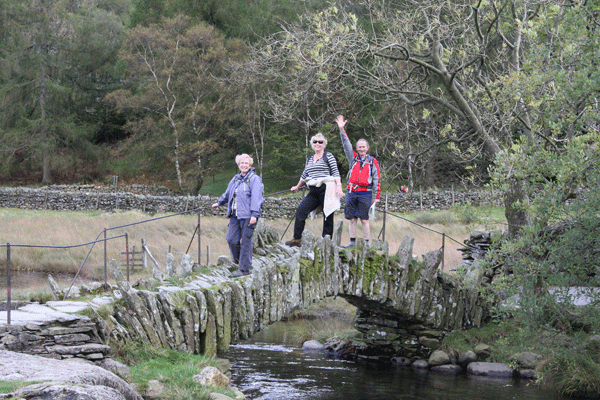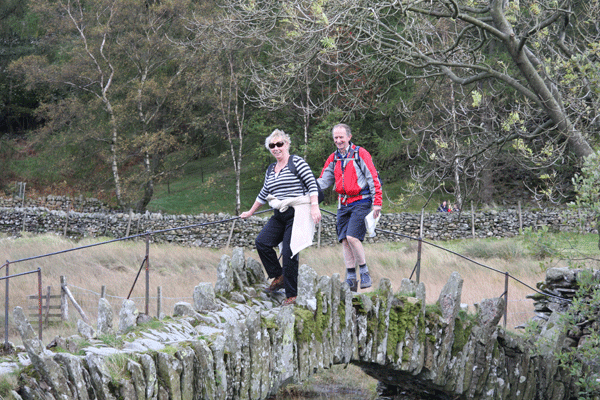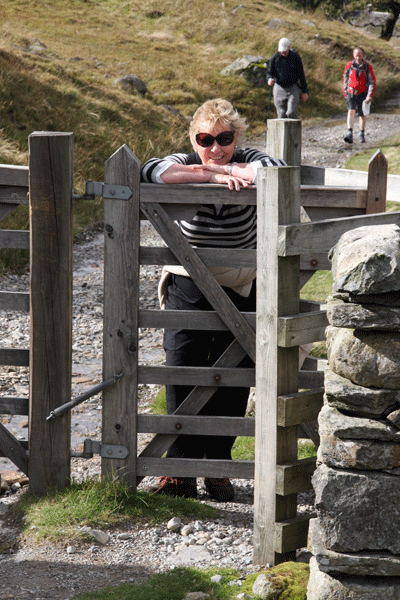 Sue