Stevenson Trail - The Practical
Des remerciements spéciaux vont à Jean-Jacques et Renée Bonnardel,
mes compagnons de marche pour ce voyage
En vérité, je ne voyage pas pour atteindre un endroit précis mais pour marcher simple plaisir de voyager - Robert Louis Stevenson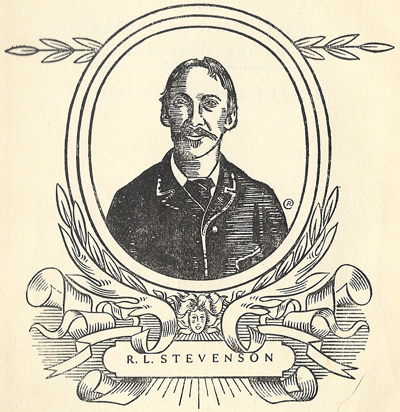 For background information and maps on the Stevenson trail, see my earlier report of September 2015
Date
From
To

Time
Hrs/Mins

Km

Cum

Sat 30 Apr

Travel to Le Puy en Velay
Eurostar ETD Ashford 07-55 hrs ETA Lyon Part Dieu 13-00 hrs (£73)
ETD Lyon Part Dieu 14-24 hrs ETA St Etienne 15-09 hrs
ETD St Etienne 15-53 hrs ETA Le Puy en Velay 17-20 hrs (€ 18.60)
Hotel Bristol, Le Puy en Velay



Sun 1 May
Sightseeing in Le Puy en Velay


Hotel Bristol, Le Puy en Velay




1

Mon 2 May
Le Puy en Velay
Le Monastier sur Gazeille


Auberge Les Acacias

4-20
20.75
2
Tues 3 May

Le Monastier sur Gazeille

Le Bouchet St Nicolas


Chambres d'Hotes L'Houstaou

6-18
28.38
49.13
3
Wed 4 May

Le Bouchet St Nicolas

Langogne


Hotel de la Poste

6-00
28.56
77.69
4
Thurs 5 May
Langogne

Cheylard l'Évêque
Le Refuge du Moure

3-37
17.17
94.86
5
Fri 6 May

Cheylard l'Évêque

La Bastide PuyLaurent


Hotel La Grande Halte

5-29
26.72
121.58
6
Sat 7 May

La Bastide PuyLaurent

Chasseradès


Hotel Des Sources

2-39
12.0
133.58
7
Sun 8 May

Chasseradès

Le Bleymard


Hotel La Remise

3-56
19.0
152.58
8
Mon 9 May

Le Bleymard

Pont de Montvert


Auberges Des Cévennes

4-36
18.76
171.34
9
Tues 10 May

Pont de Montvert

Florac


Hotel Des Gorges Du Tarn

3-37
17.86
189.2
10
Wed 11 May
Florac
Le Cauvel


Le Château de Cauvel

5-14
25.53
214.73
11
Thurs 12 May
Le Cauvel
St Étienne Vallée Française


Château de Cambiaire

4-13
19.39
234.12
12
Fri 13 May

St Étienne Vallée Française

St Jean du Gard


Hotel Oronge

2-43
13.77
247.89
13
Sat 14 May

ETD St Jean du Gard 09-00 hrs ETA Alès 09-55 hrs (by Bus)(€ 1)
ETD Alès 10-26 hrs ETA Nîmes 11-16 hrs (by Bus) (€7-50)
Hotel Abalone, Nîmes



14
Sun 15 May

ETD Nîmes 09-55 hrs ETA London Luton 10-55 hrs Ryanair Flight FR3257
GPS Statistics
Day

To

Distance

Time

Elevation in meters


Km
Elapsed
Hrs-Mins
Moving
Hrs-Mins

Gain

Loss

Max

Min

1

Monastier sur Gazeille

20.75
5-43
4-20
613
352
982
627
2
Le Bouchet St Nicolas
28.38
8-00
6-18
829
537
1,218
765
3
Langogne
28.56
7-00
6-00
390
703
1,238
901
4
Cheylard l'Évêque
17.17
5-06
3-37
433
224
1,241
910
5
La Bastide PuyLaurent
26.72
7-13
5-29
675
780
1,247
972
6
Chasserades
12.0
3-04
2-39
461
219
1,310
1,020
7
Le Bleymard
19.0
4-38
3-56
546
643
1,413
1,068
8
Pont du Montvert
18.76
5-48
4-36
622
806
1,638
877
9
Florac
17.86
4-35
3-37
192
721
1,091
540
10
Le Cauvel
25.53
6-56
5-14
803
582
965
549
11
St Étienne Vallée Française
19.39
5-31
4-13
447
919
972
252
12
St Jean du Gard
13.77
3-49
2-43
482
587
605
185

Total

247.89

6,393

7,073
The route and the stops are almost identical to my September 2015 trip, but with four variations
On Day 2, to Le Bouchet, we took the GR40 just before Ussel and rejoined the GR70 at Bargettes; this added about 3 km to the walk
On Day 5, when we reached Rogleton, we took the route via Notre Dame de Neiges to La Bastide PuyLaurent; this added 4.15 km compared with September 2015, but meant that the side trip of 7.73 km from La Bastide to visit Notre Dame de Neiges the following day was not necessary, making an overall saving of 3.5 km.
On Day 8, to Pont de Monvert, due to the high winds, rain and fog we did not climb Cap de Finiels, instead taking the lower route.
On Day 9, due to the bad weather, we took a taxi to Col de Sapet, and walked from there; this shortened the distance and saved 675 meters of hard climbing, but it gave us the opportunity to do the longer route into Florac via Bedoues.