CALDON CANAL TO FROGHALL 10 – 17 JUNE 2004
8 Days, 107 Miles, 94 Locks
| | | | | |
| --- | --- | --- | --- | --- |
| Day | Miles | Locks | From | To |
| 1 | 4.26 | 6 | Barton Turns Marina | Fradley |
| 2 | 14.91 | 7 | Fradley | Ingestre Bridge, Weston |
| 3 | 17.11 | 17 | Ingestre Bridge, Weston | Festival Park Marina, Etruria |
| 4 | 11.59 | 12 | Festival Park Marina, Etruria | Cheddleton, Main Road Bridge |
| 5 | 9.35 | 7 | Cheddleton, Main Road Bridge | Woods Lock Bridge |
| 6 | 12.69 | 15 | Woods Lock Bridge | Festival Park Marina, Etruria |
| 7 | 19.55 | 18 | Festival Park Marina, Etruria | Tixall Wides |
| 8 | 17.52 | 12 | Tixall Wides | Barton Turns Marina |
| | 107 | 94 | | |

Thursday 10th June 2004
We arrived at Barton Turns Marina just after lunch, and after a couple of hours of jobs on the boat we were ready to go. The "jobs" included taking on diesel, no mean feat at Barton Turns especially when it is windy! It was windy! Getting away from the diesel mooring back towards the entrance of the marina was quite stressful, having to take care not to bash other boats in the wind!
We had a leisurely late afternoon, going as far as Fradley, mooring between Keepers Lock and Junction Lock. Dinner at the White Swan pub.
Friday 11th June 2004
We set of at 9 a.m. and passed through Junction Lock, Middle Lock and Shadehouse Lock at Fradley before proceeding on towards Armitage and Rugeley. We stopped for a couple of hours for lunch due to rain, and set off again at 3 p.m. We moored for the evening just before Weston Lock, near Ingestre Bridge (78) at 5-45 p.m.
Saturday 12th June 2004
Passing through Weston Lock we proceeded to Stone, and made a stop at Stone Chandlery where we spent a couple of hours. We had a minor problem with the bilge pump and I spent time fixing this (a dislodged rubber O-ring).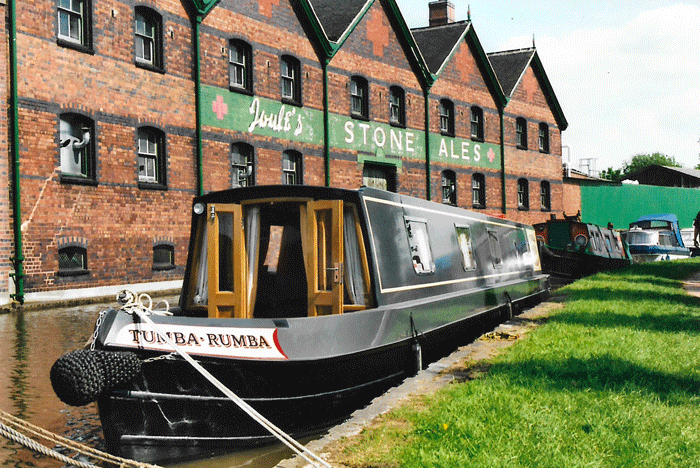 Moored in Stone
We went on to Etruria, arriving at the Festival Park Marina at 7 p.m. Dinner in the Toby Carvery
Sunday 13th June 2004
We left Etruria at 8-30 a.m., passing the Brindley statue as we entered the Caldon Canal at Stoke.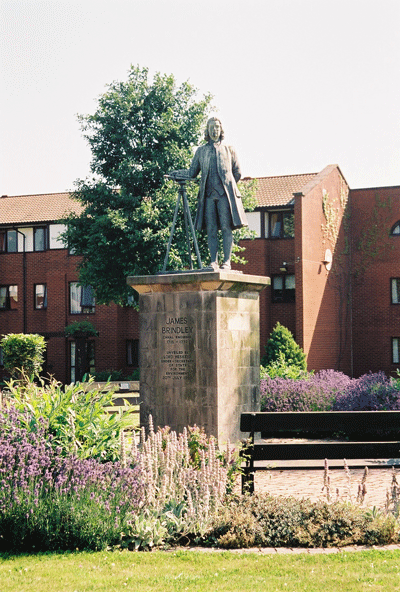 James Brindley
The first lock is a staircase pair, the only such staircase in Staffordshire.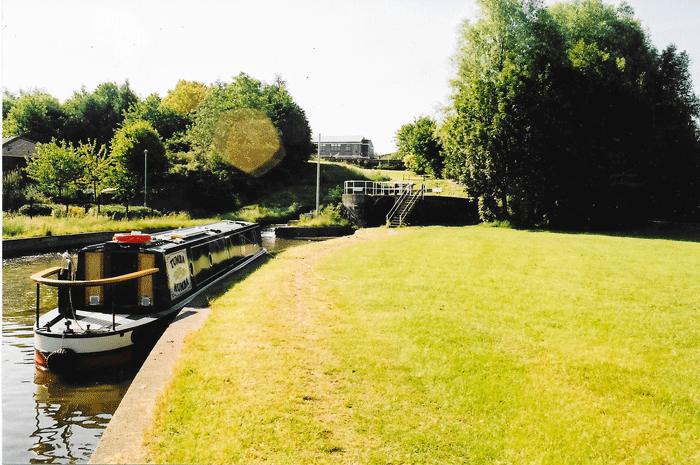 Staircase pair of locks at entrance to the Caldon Canal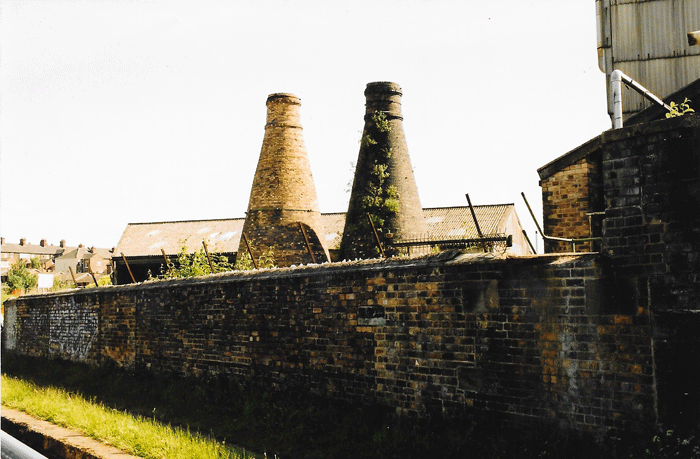 Bottle Kilns
We moored up at Cheddleton at 4-45 p.m., and went to the Red Lion pub in the evening to watch England v France in Euro 2004 from Portugal. England were winning 1-0 as we left the pub with 10 minutes to go in the match, but managed to concede two goals in injury time to loose 2-1!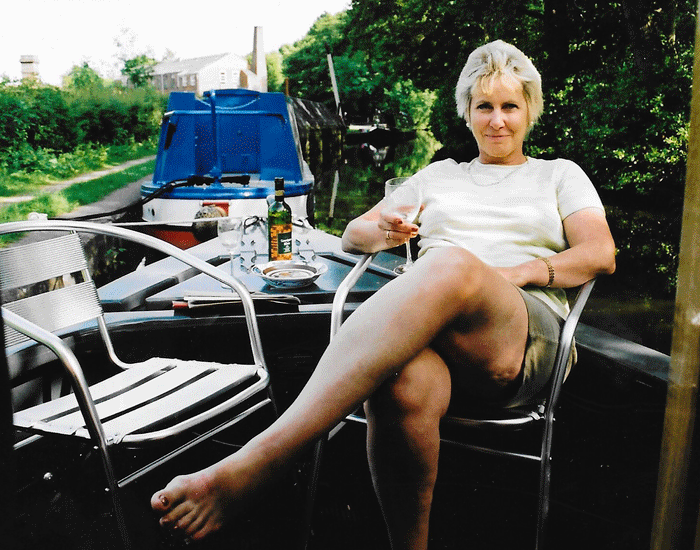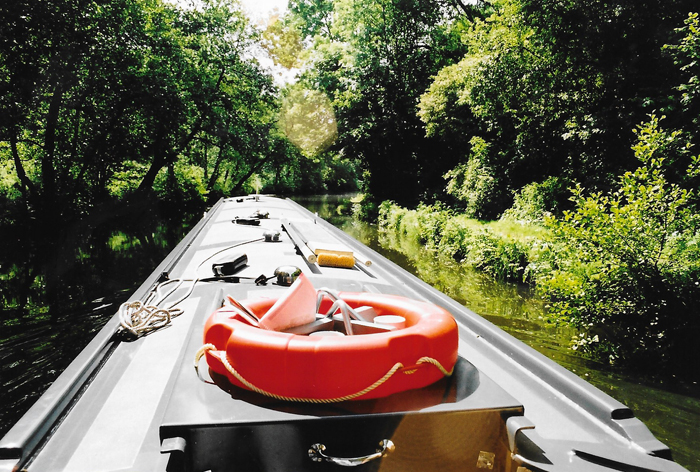 The leafy Caldon Canal
Monday 14th June 2004
We departed Cheddleton at 8-45 a.m. and reached Froghall by 12-30 p.m. The canal is very pretty along this stretch, particularly around Consall where there is a really old fashioned railway station right next to the canal looking like something from a movie set. Kingfishers to be seen in this section.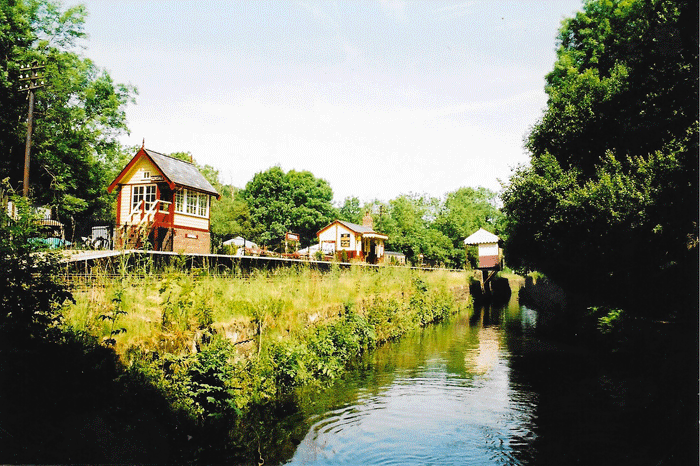 Consall Forge
We stayed in Froghall for a couple of hours, although there is not much there. There is a tunnel leading in to Froghall itself, but this was too low for us to pass. They are planning a new marina in Froghall, with the entrance through the lock that used to lead to Uttoxeter, but they will have to do something with the tunnel if any one is going to be able to get in!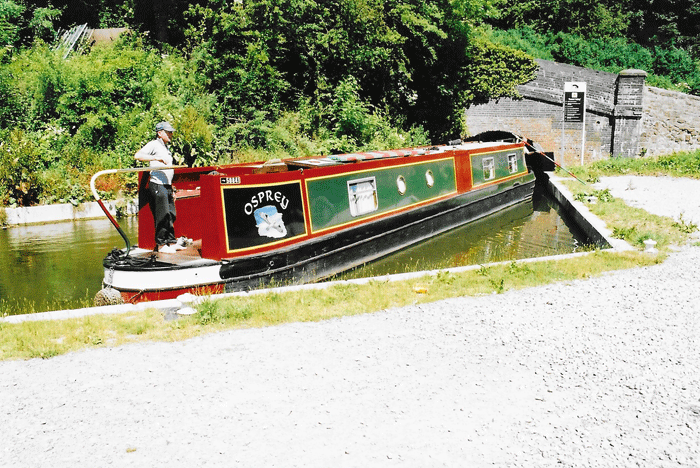 Froghall Tunnel is too low for normal boats. This one tried but had to back out.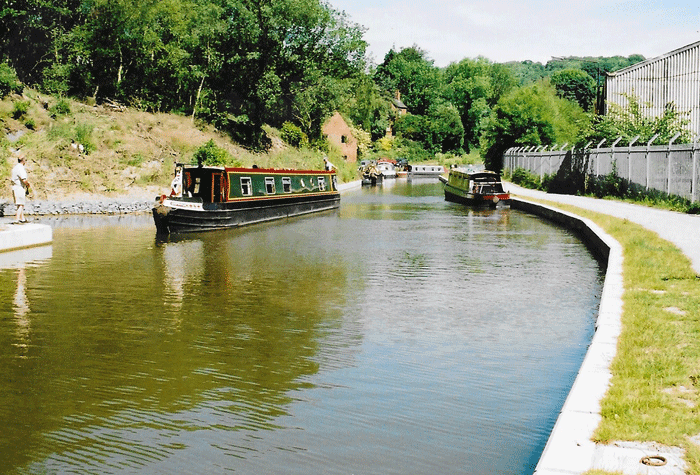 Winding point near the Froghall Tunnel
We left at 3-30 p.m, and went as far as Bridge 45, Woods Lock Bridge, before mooring up for the night. We could not understand why there were so many gadflies in the area, until we looked at the map the next day and realised that there was a sewage works the other side of the hedge where we had moored!.
Tuesday 15th June 2004
We passed through Woods Lock, near Bridge 45, at 8-30 a.m. and proceeded towards Cheddleton. Here we had to moor up for a couple of hours as repair work was being done to the paddles of one of the locks by British Waterways engineers. This delayed our plans, and we did not get back to Etruria until 6 p.m., but were lucky enough to find a mooring spot there.
Wednesday 16th June 2004
This turned out to be a long day as we left Etruria at 8-30 a.m. and did not arrive at Tixall Wides until 7 p.m.
Thursday 17th June 2004
We departed Tixal Wides at 9 a.m. and arrived back at Barton Turns Marina around 6-30 p.m.
Dinner at the Shoulder of Mutton, Barton-under-Needwood.