Selby to Leigh via the Leeds-Liverpool Canal
12th - 26th July 2014
124 miles - 98 locks - 42 Swing Bridges
Day
Date
From
To
Miles
Locks
Swing Bridges
Hours
1
12/7
Selby Basin
West Haddersley
5
0
0
2
2
13/7
West Haddersley
Woodlesford Lock
18
7
0
6.5
3
14/7
Woodlesford Lock
Rodley
12
17
3
7.5
4
15/7
Rodley
Ashley Lane, Saltaire
6
5
7
4
5
16/7
Ashley Lane, Saltaire
Riddleston
5.5
11
6
5
6
17/7
Riddleston
Skipton
10
0
16
4
7
18/7
Rest Day in Skipton
8
19/7
Skipton
Bank Newton Bottom Lock
6
6
5
4
9
20/7
Bank Newton
Salterforth
7.5
9
0
6
10
21/7
Salterforth
Bridge 118 Hapton
17
7
7
11
22/7
Hapton
Riley Green
15
6
4
7
12
23/7
Riley Green
Haigh Hall
12
7
0
6
13
24/7
Haigh Hall
Moss Ince Flash
5
23
7
14
25/7
Moss Ince Flash
Leigh
5
0
1
2
15
26/7
Changeover at Leigh
124
98
42
69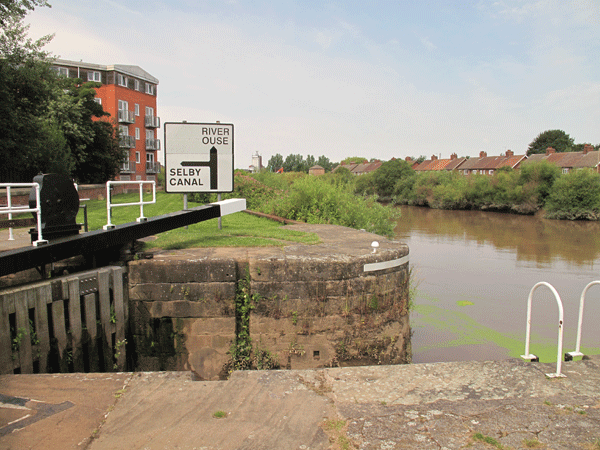 Entrance to Selby Lock from the River Ouse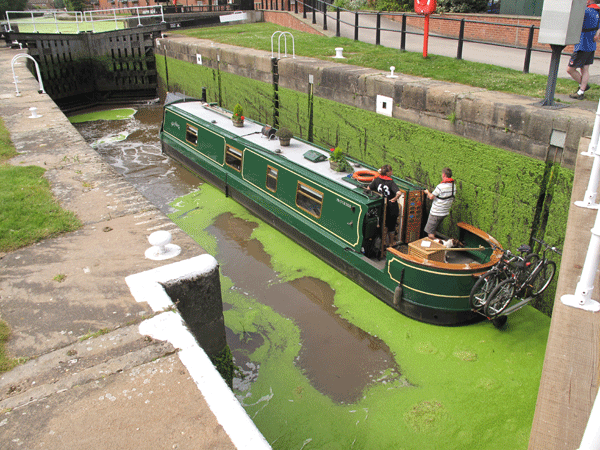 Narrowboat locking up from the Ouse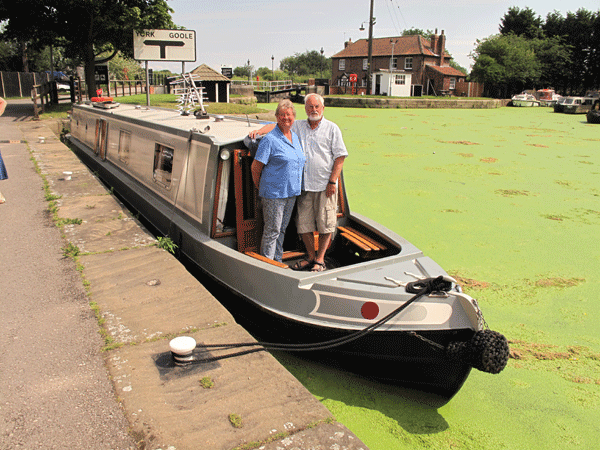 John & Anne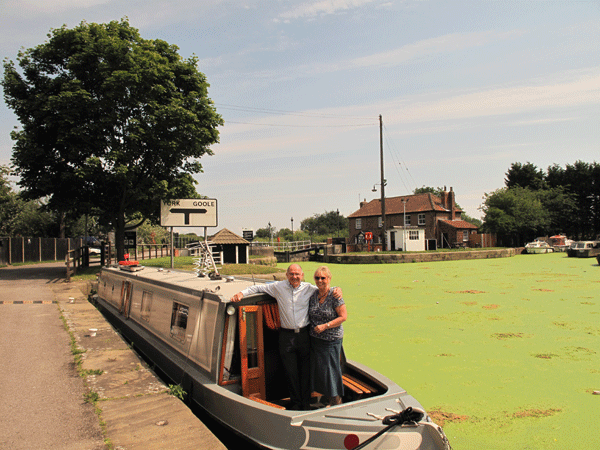 Crew changeover at Selby Basin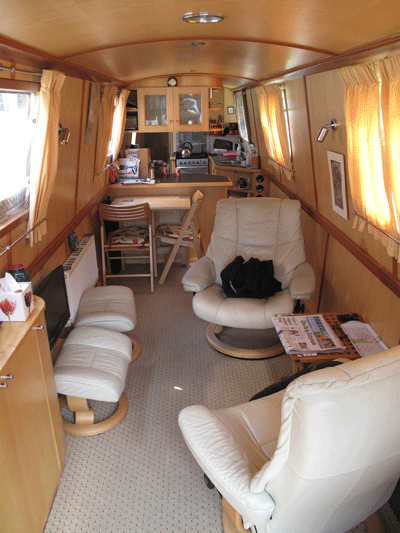 nb Tumbarumba still looks the business despite being 11 years old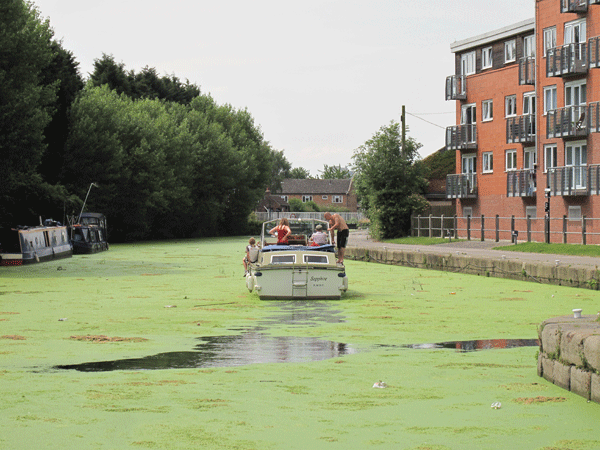 A GRP boat leaving Selby Basin and heading for the swing bridge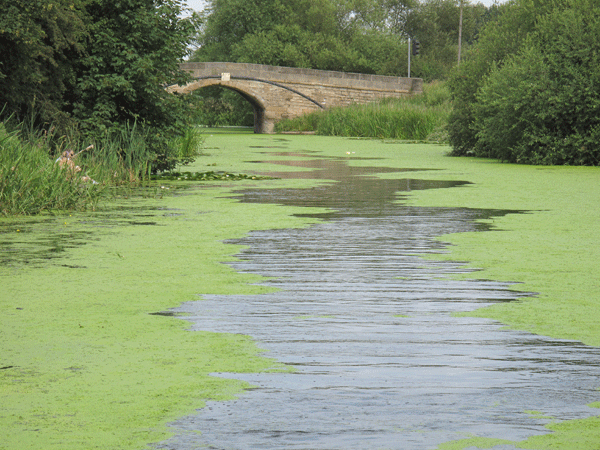 Tumbarumba leaves a wake in the green algae as we head along the Selby Canal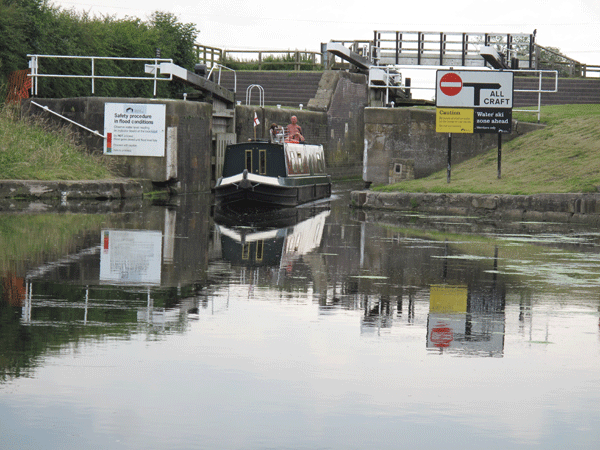 Boat leaving West Haddersley Flood Lock on the Selby Canal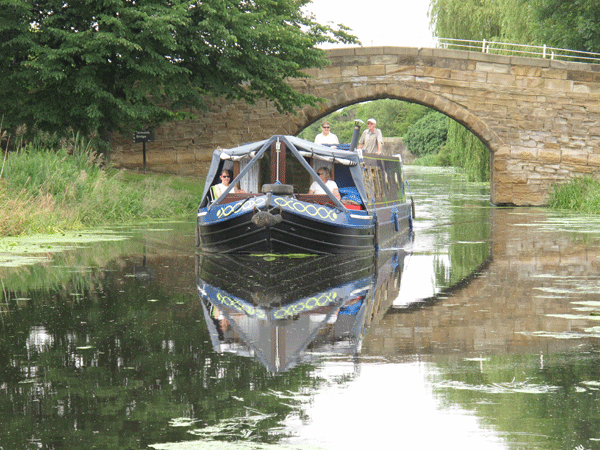 Broadbeam boat approaching West Haddersley Flood Lock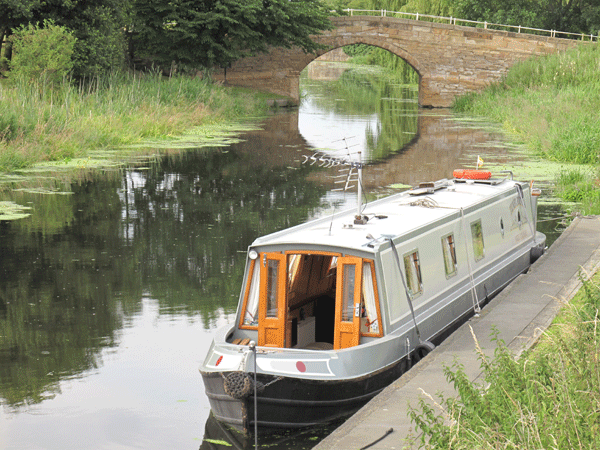 Moored for the night at West Haddersley Lock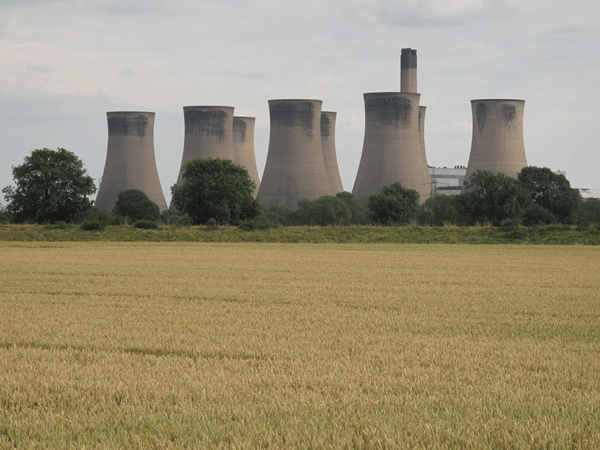 Power Station cooling towers in the distance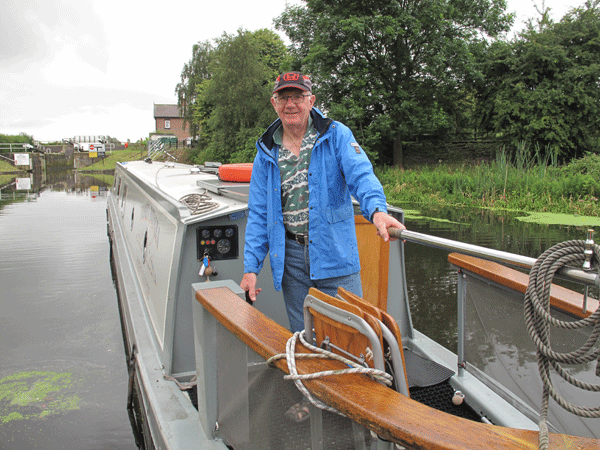 Day 2, and on to the River Aire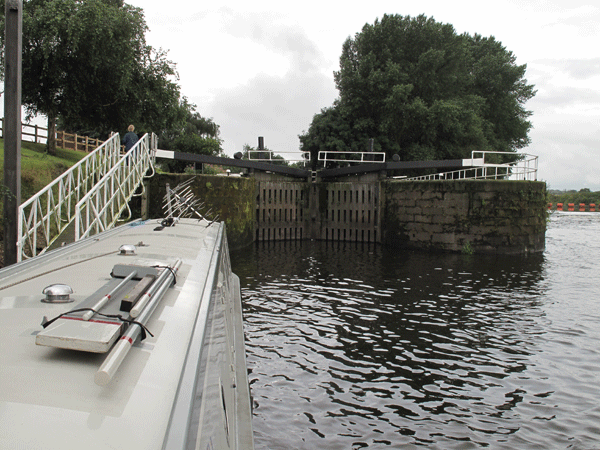 Beal Lock on the River Aire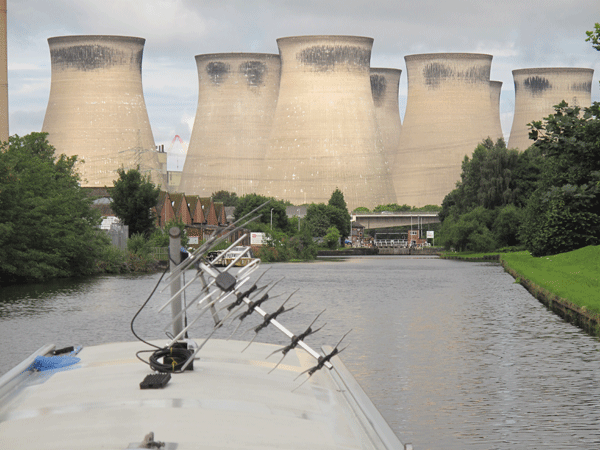 Approaching Ferrybridge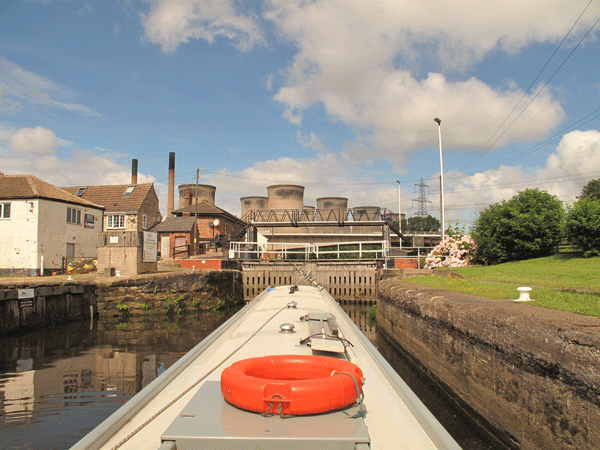 Ferrybridge Locks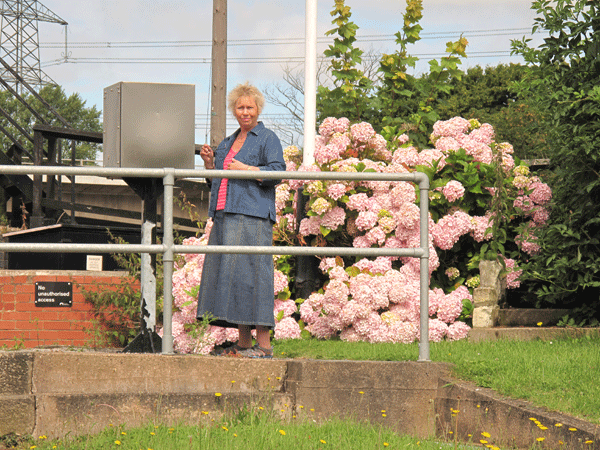 The first mate trying to work out how to use the hydraulic lock system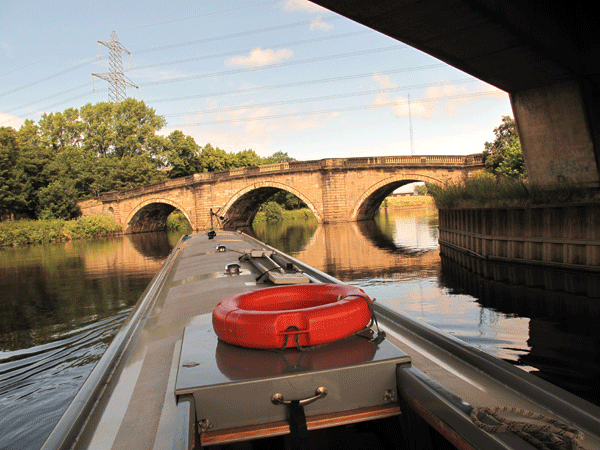 Back out on to the river heading for Castleford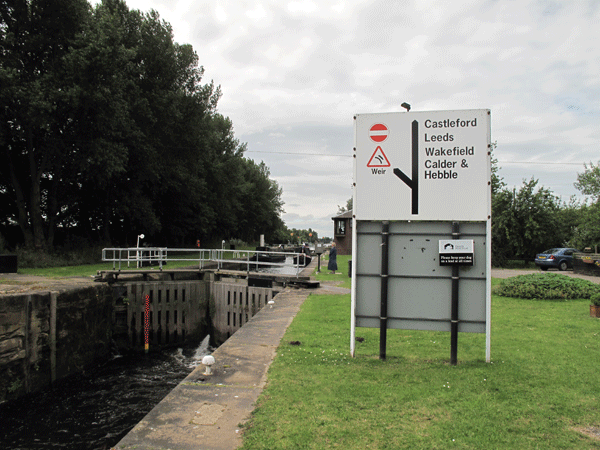 Bulhome Locks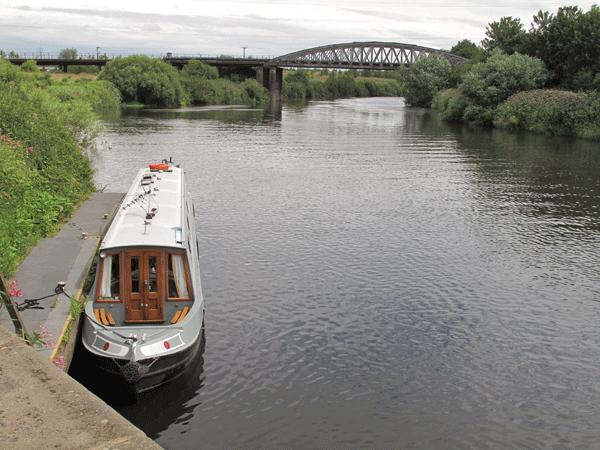 Heading up the River Aire to Leeds; moored at Lemonroyd Lock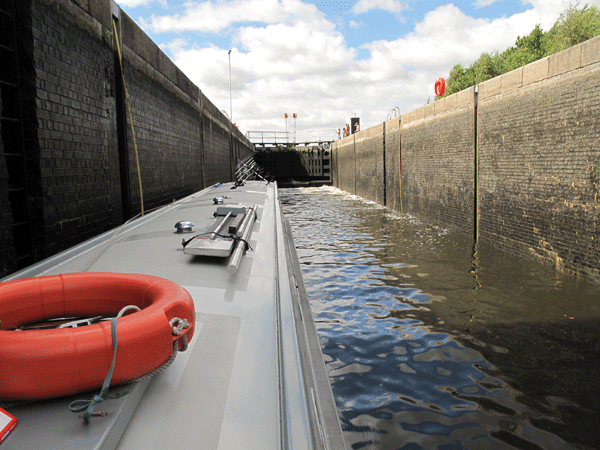 A huge lock chamber, but at least the gates are hydraulically operated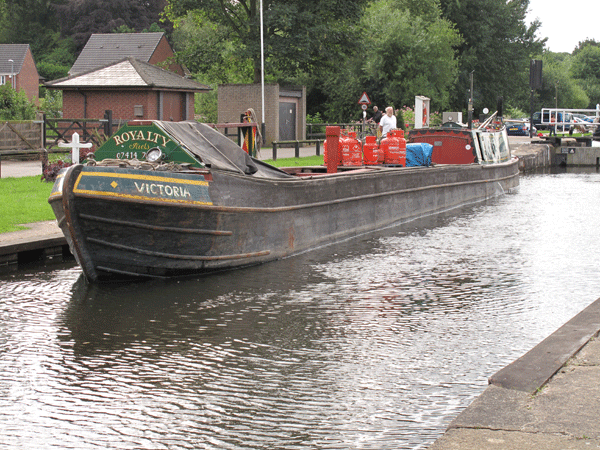 "Victoria" commercial barge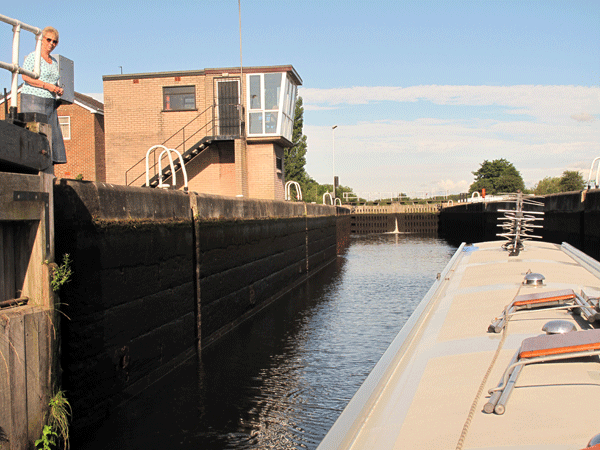 Fishpond Lock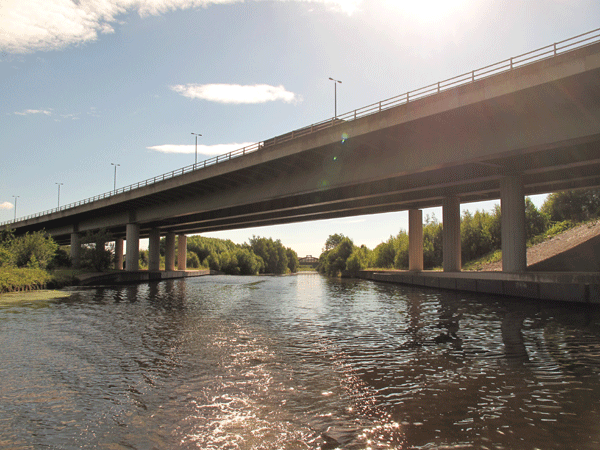 The old and the new; the canal goes under the M1 Motorway after Fishpond Lock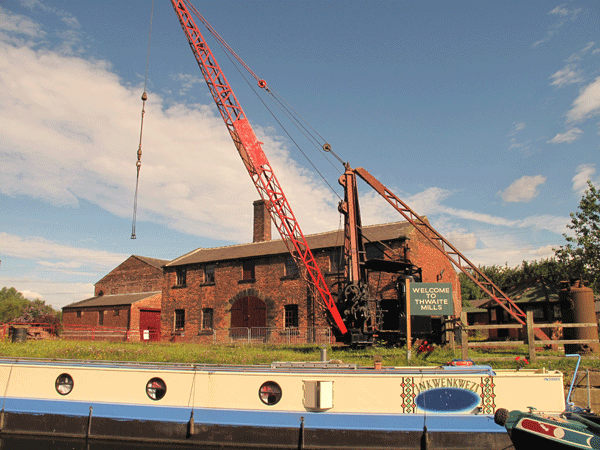 Thwaite Mills Industrial Museum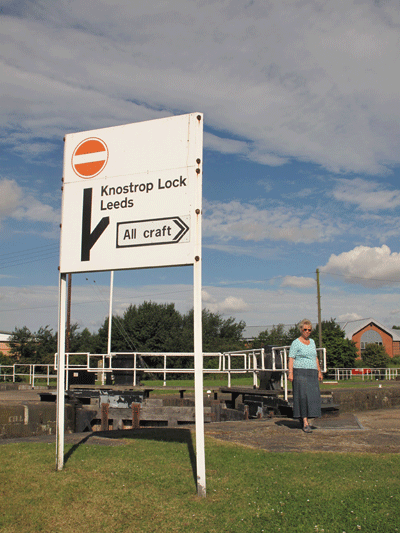 At Knostrop Fall Lock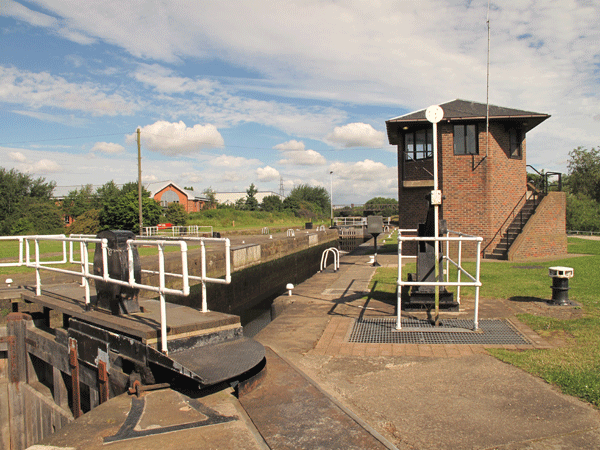 Falstrop Fall Lock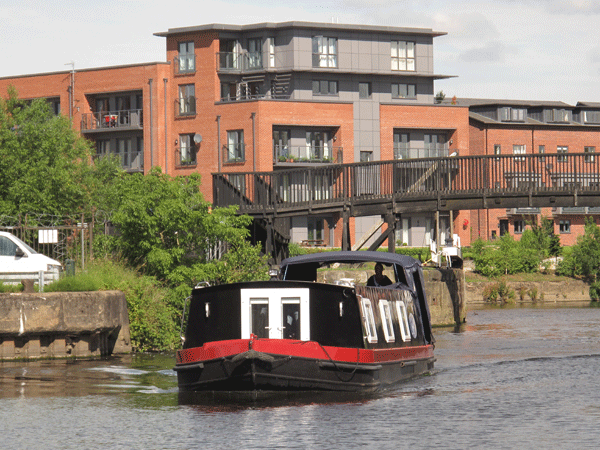 Approaching Leeds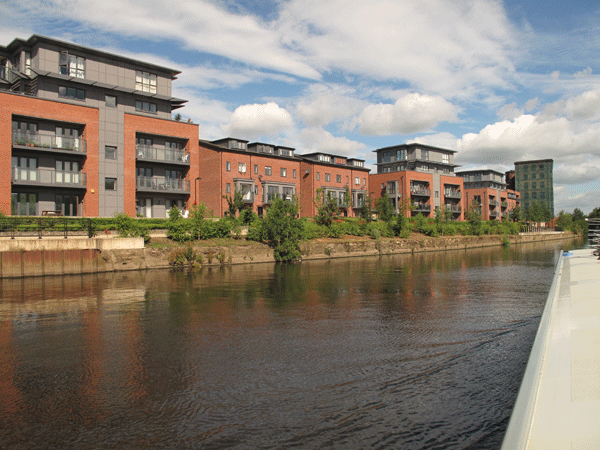 New developments along the river at Leeds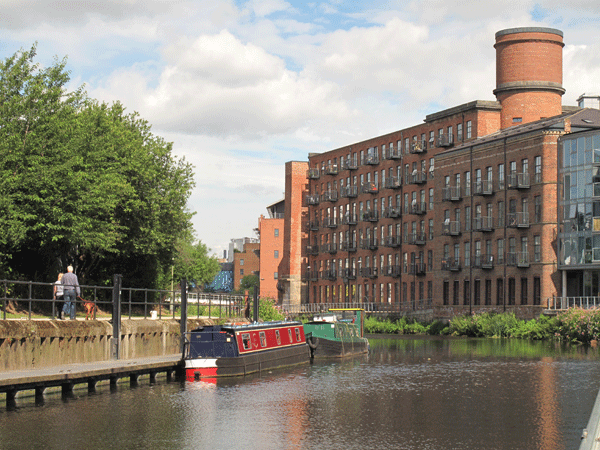 Visitor moorings and facilities on the outskirts of Leeds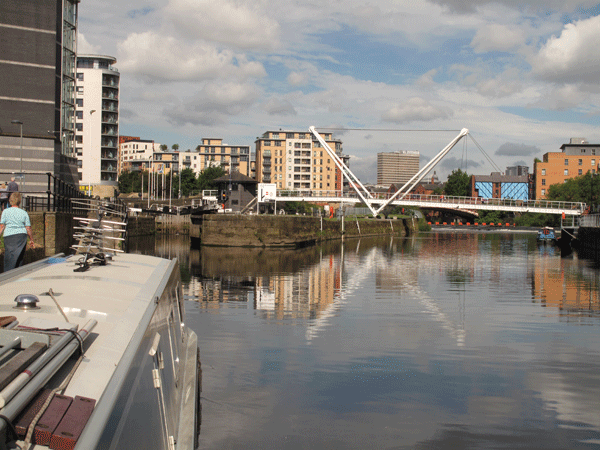 Leeds Lock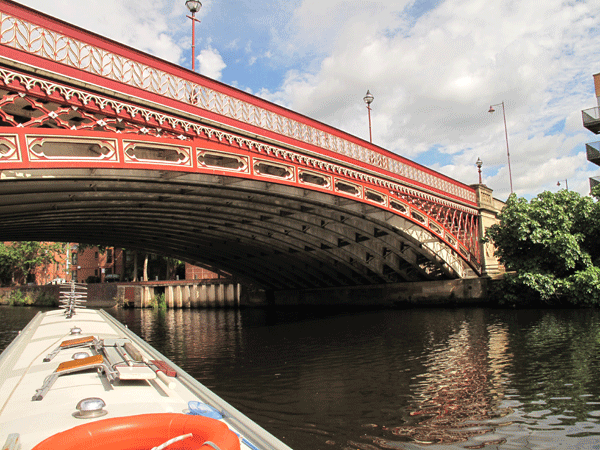 Crown Point Bridge
Crown Point Bridge


With the rapid development of the city in the 1820's, and increasing traffic using Leeds Bridge, there was a need for another crossing over the River Aire at the eastern end of the town. In 1840 an Act of Parliament was obtained which allowed the building of a bridge at Crown Point. The architects were George Leather & Son. Of Leeds, who designed a single span bridge, 120ft wide, made of cast iron, with an ornate fretted iron parapet. The iron castings were made by Booth & Co. at the Park Iron Works in Sheffield, and the stonework was by James Bray of Leeds. The bridge was opened in 1842, and cost £36,000 to build. Crown Point Bridge was originally a toll bridge, but the toll was abolished in 1868. The bridge was widened in 1994.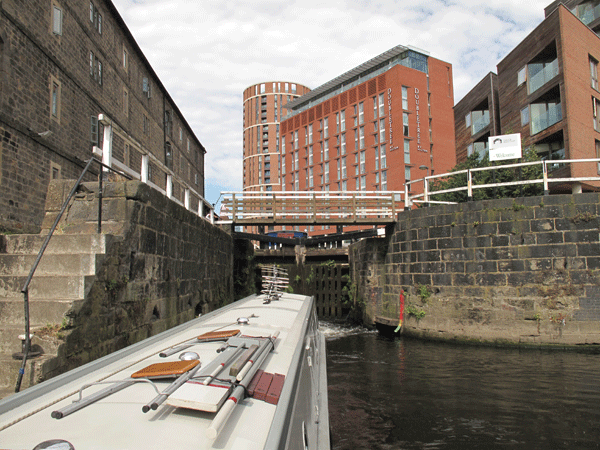 Lock No. 1, Leeds-Liverpool Canal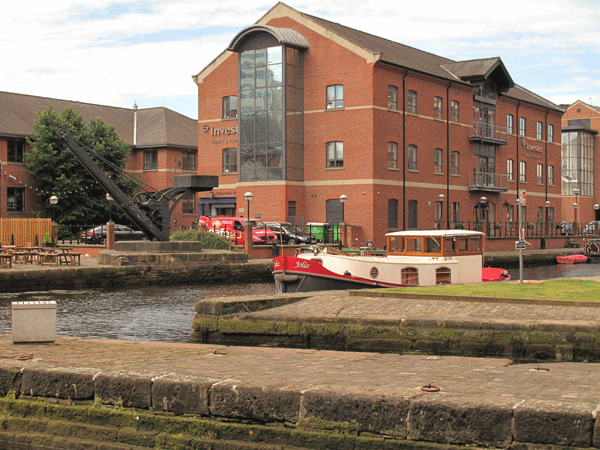 Centre of Leeds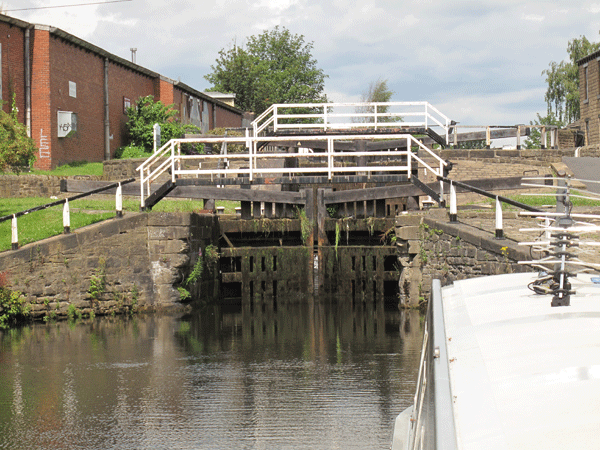 Leaving Leeds - Oddy 2 Locks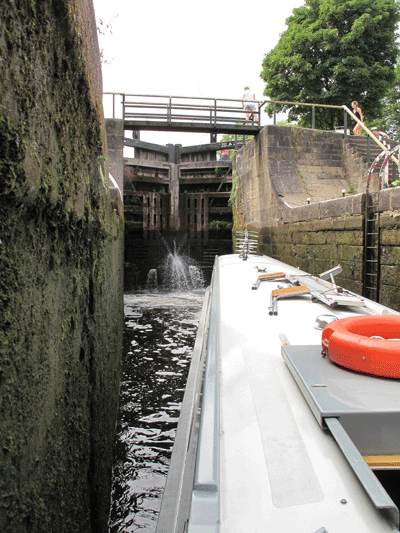 Spring Garden Lock - 9 foot deep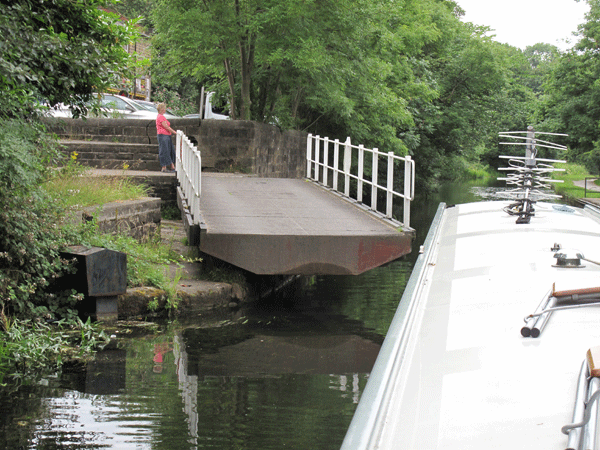 One of the many swing bridges on the Leeds-Liverpool canal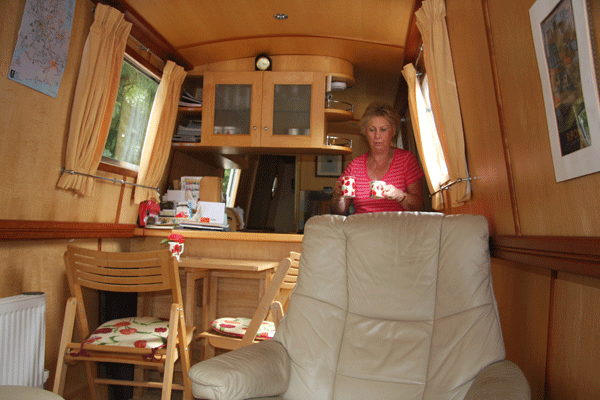 Time for a brew!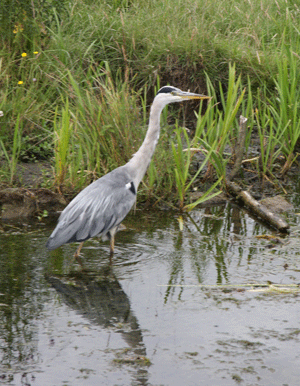 Yet another swing bridge, in use this time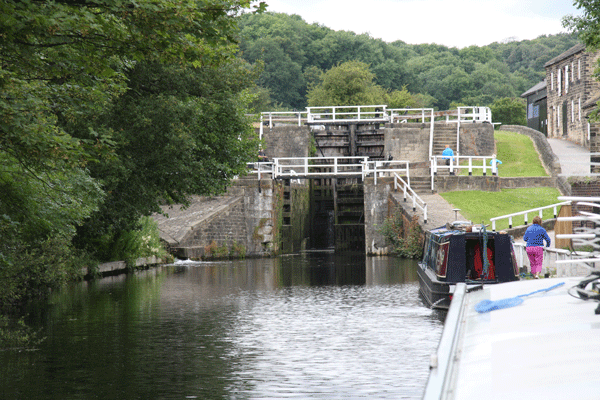 The Dobson 2-locks, with nb "Kowka" ahead with Ron & Margaret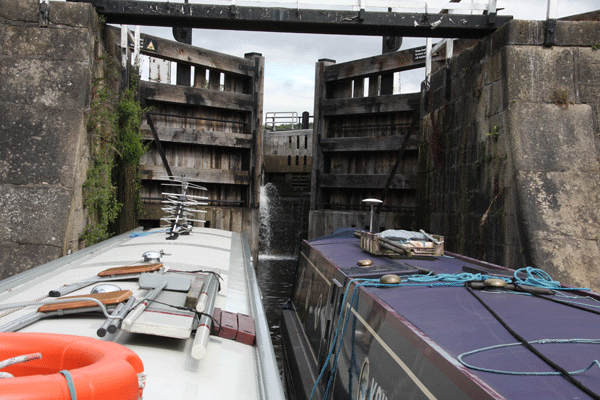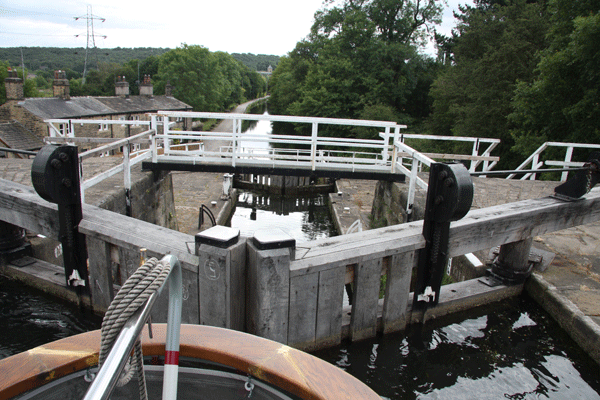 Looking back from the Dobson top lock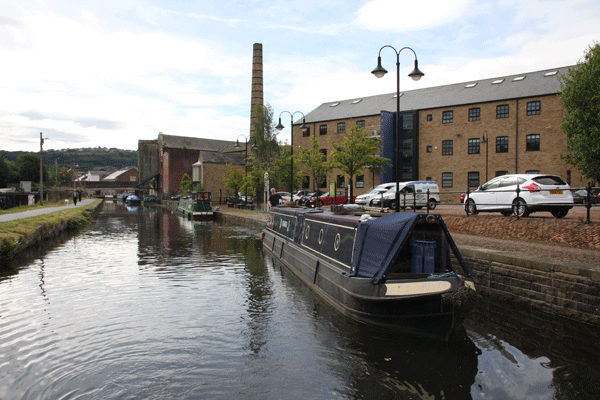 Leaving moorings at Saltaire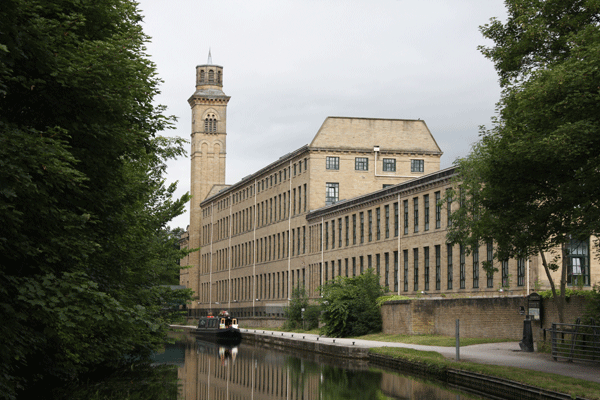 Saltaire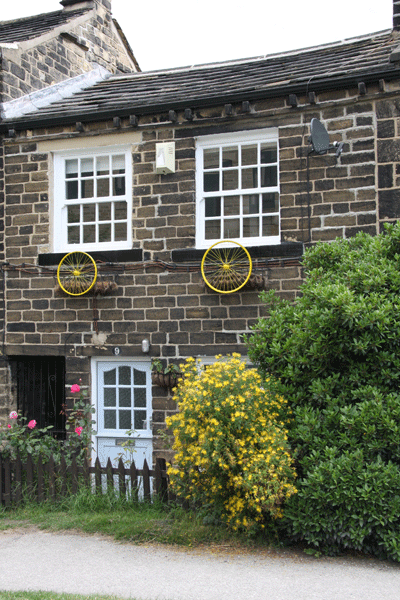 A typical Yorkshire stone cottage, entering into the spirit of La Tour de France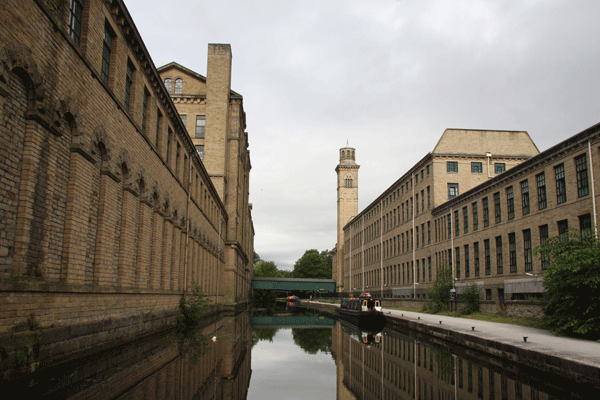 Salts Mill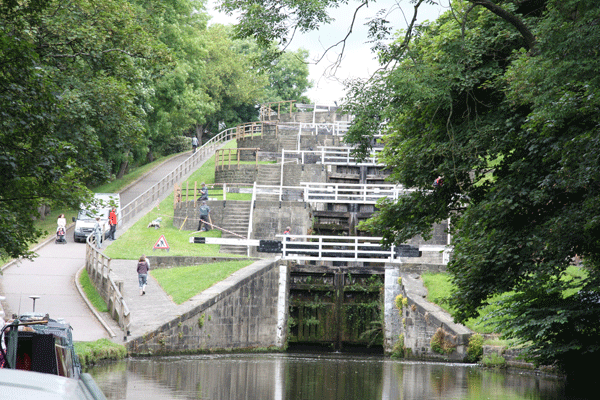 The Bingley 5-rise Locks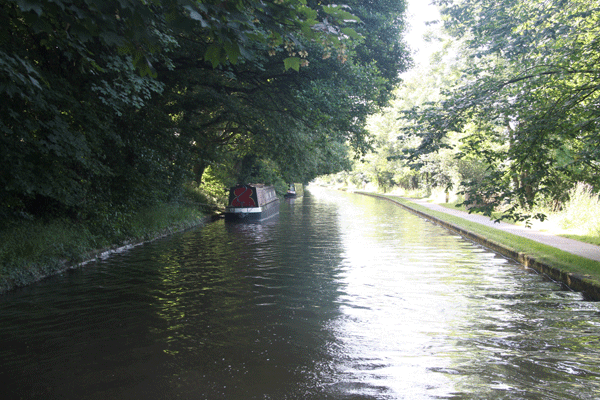 Leaving Riddleston for Skipton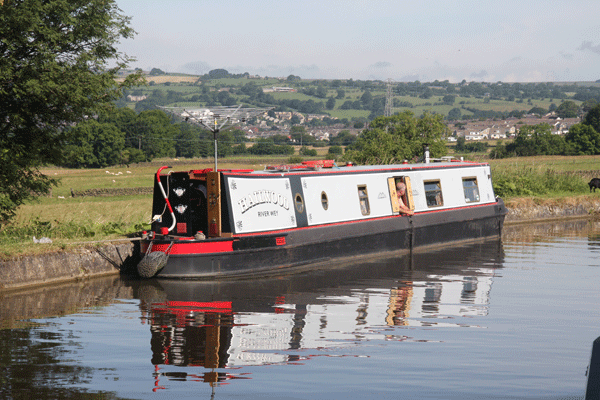 Into open countryside
Even the narrowboats were decked out to celebrate La Tour de France!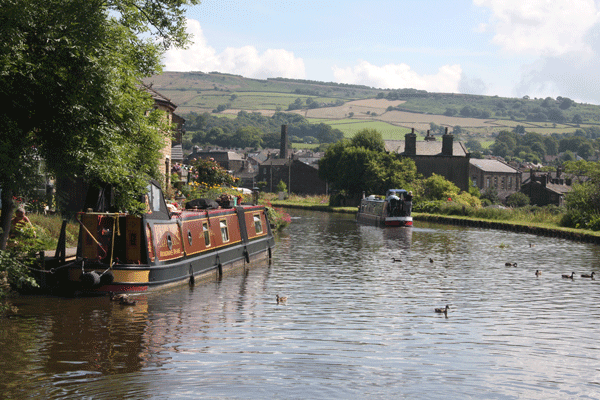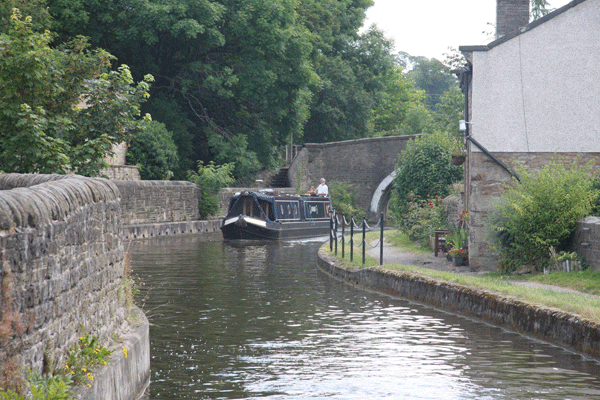 Ron & Margaret on nb "Kowka"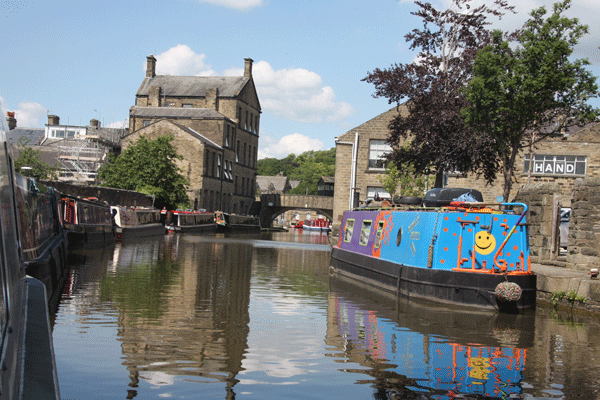 Moorings at Skipton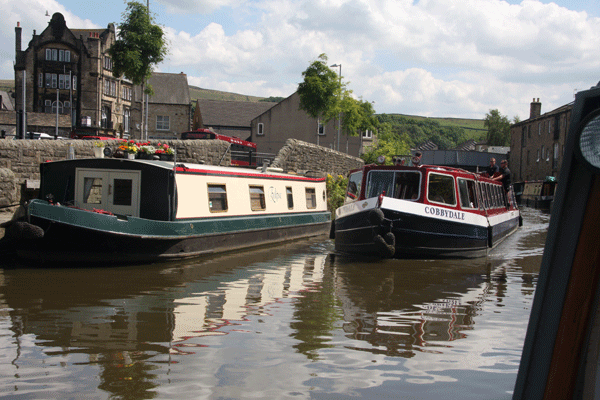 Broadbeam sightseeing boat at Skipton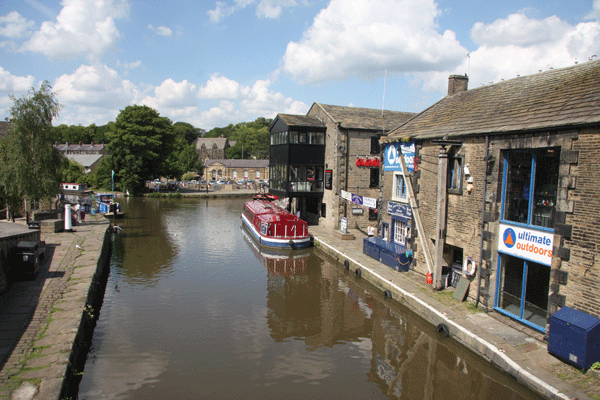 Centre of Skipton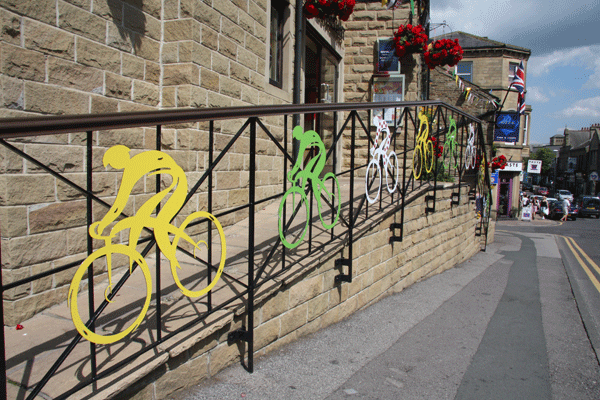 More Tour de France promotional work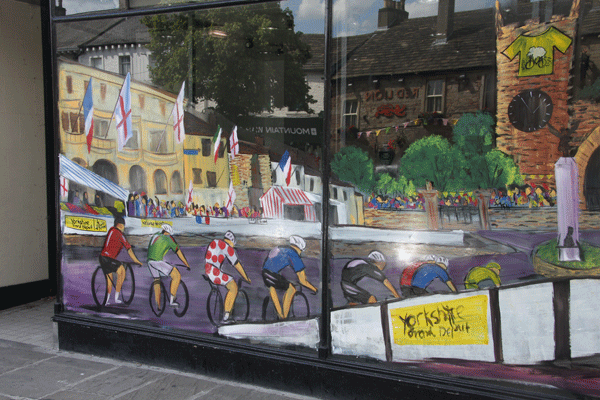 A shop window decked out to celebrate the "Grand Depart" in Yorkshire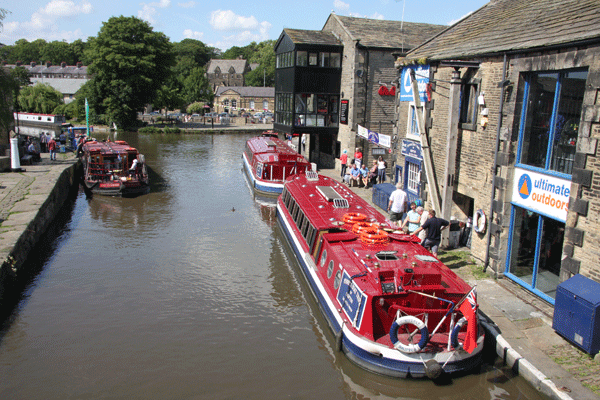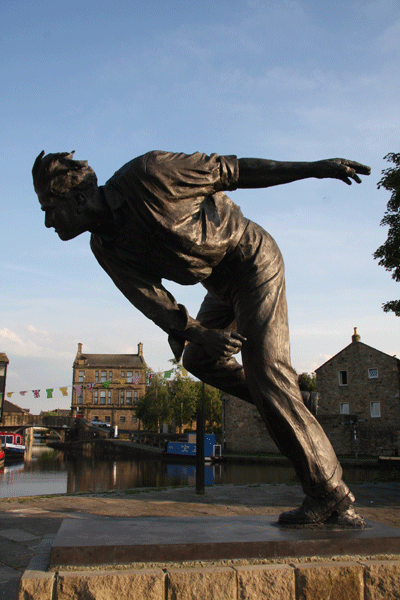 Statue of Yorkshire cricketer Sir Freddie Truman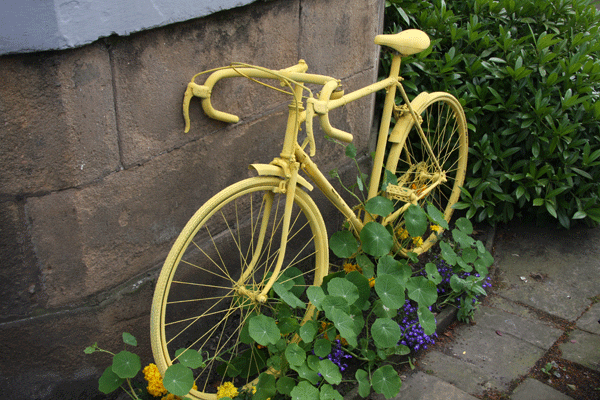 Another house entering into the spirit of the Tour de France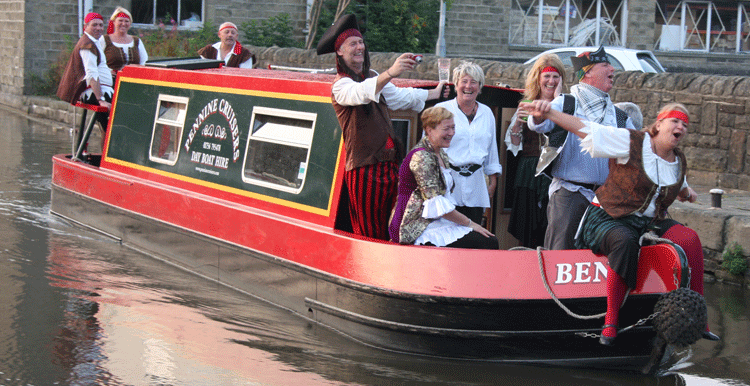 Skipton partygoers on a night out. Health and safety? What's that?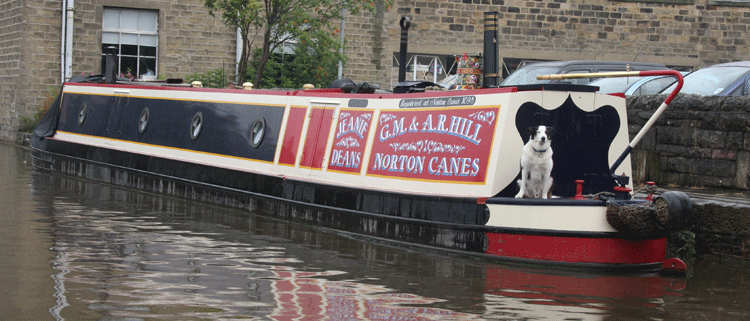 Guard Dog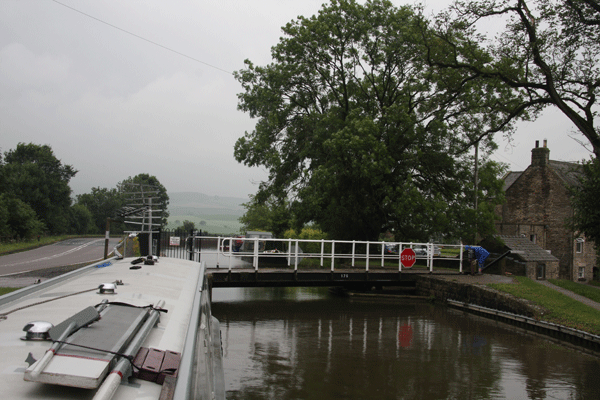 Leaving Skipton on a wet afternoon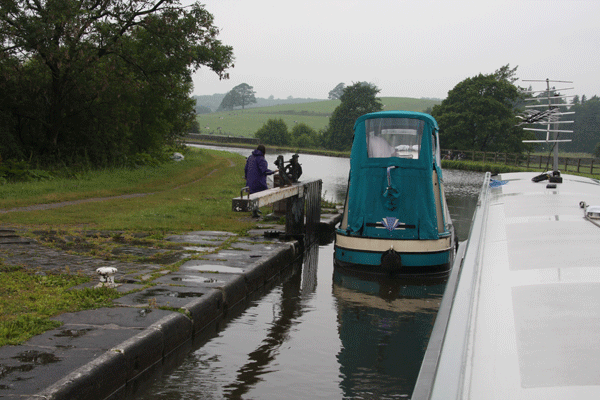 Locking with nb "Milady of Norfolk"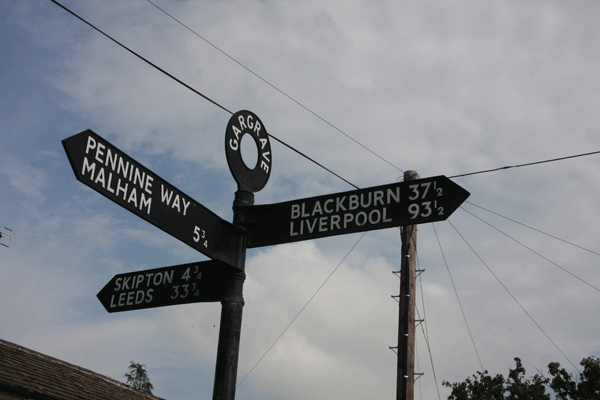 Gargrave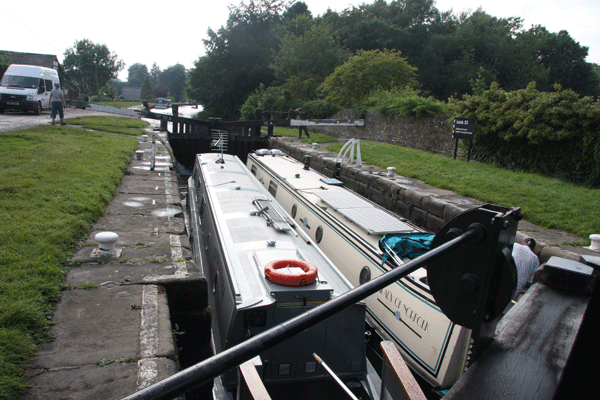 Higherland Lock, Lock 32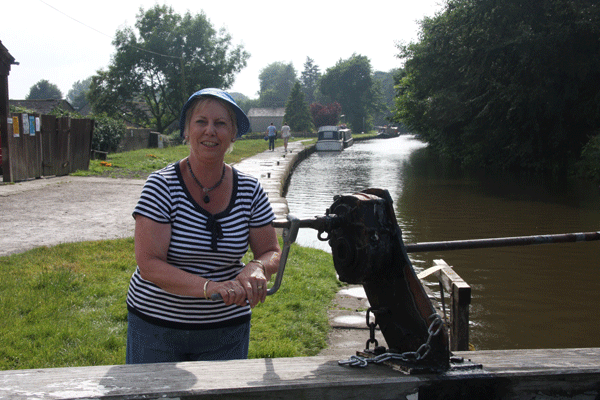 The crew at work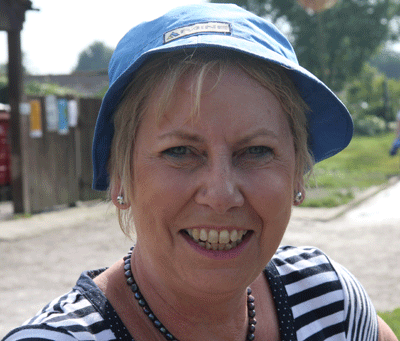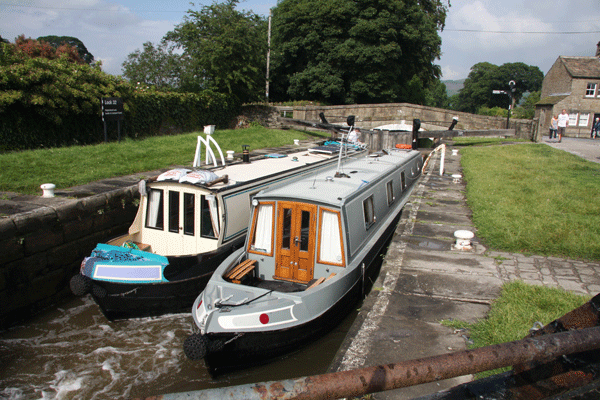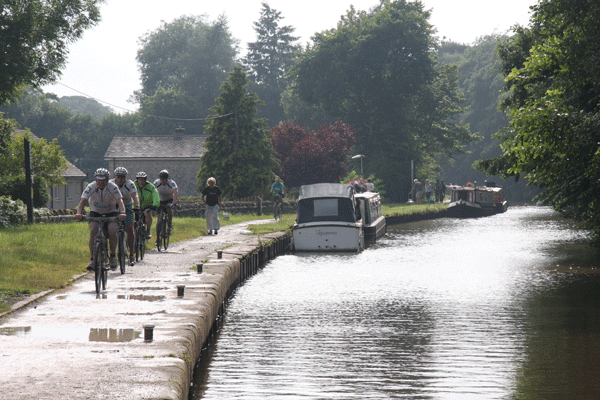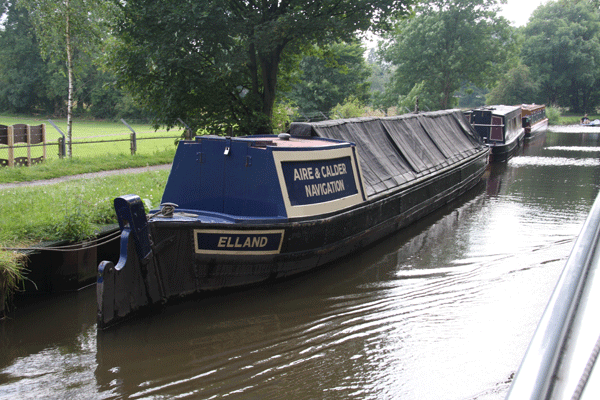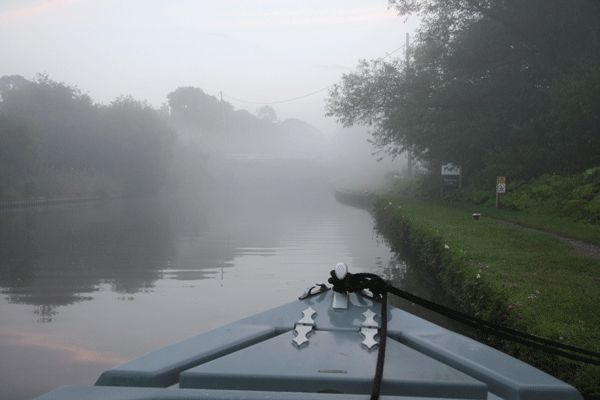 Evening mist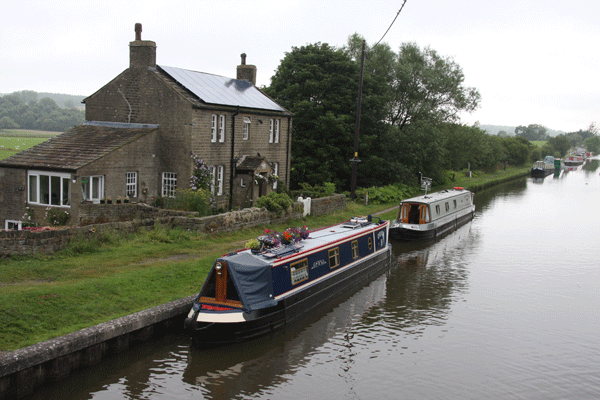 Ready for the Bank Newton Locks with Frank & Bridget of nb "Orion B"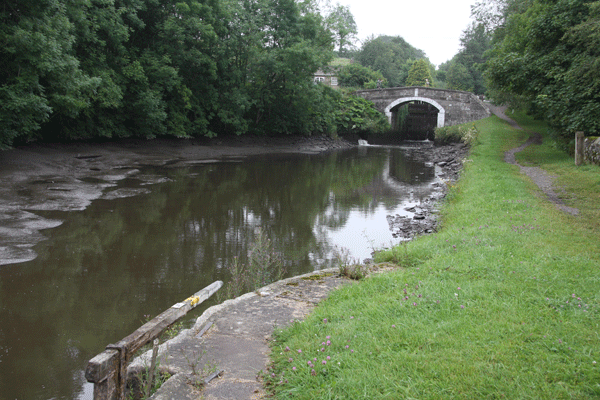 Delayed due to lack of water in the first pound, requiring the Canal & Rivers Trust staff member
to arrange for water to come down from the higher locks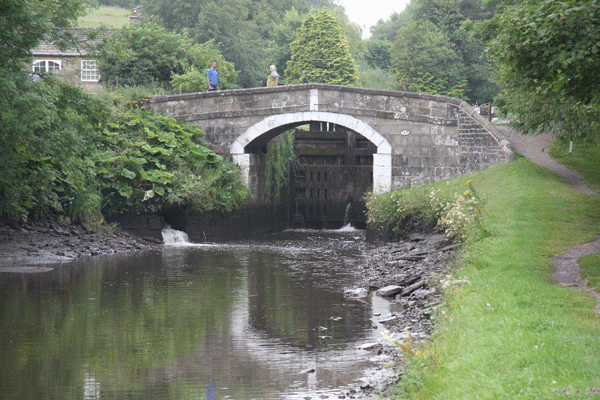 Carpenters Yard Bridge, Bridge 167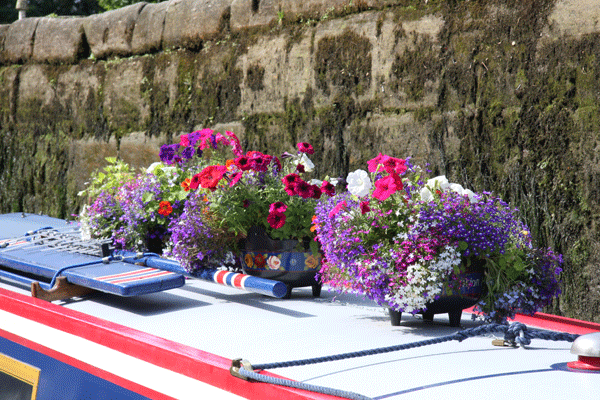 nb Orion B's display of flowers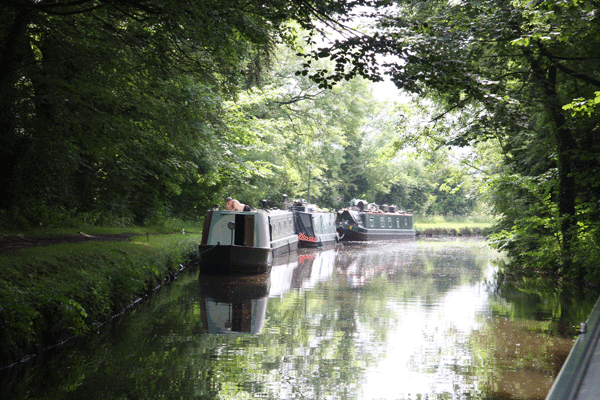 Shady area near Salterworth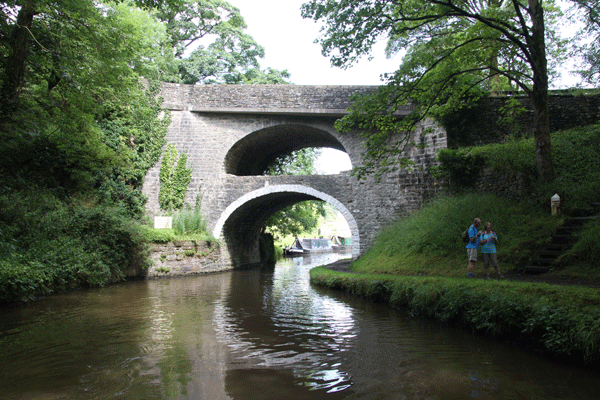 Double Arched Bridge, Bridge 161 at East Marton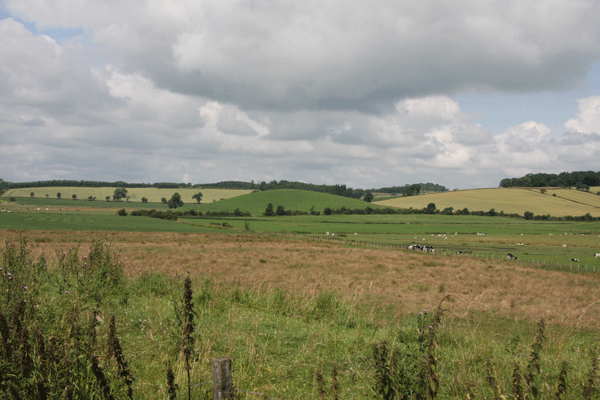 Into open country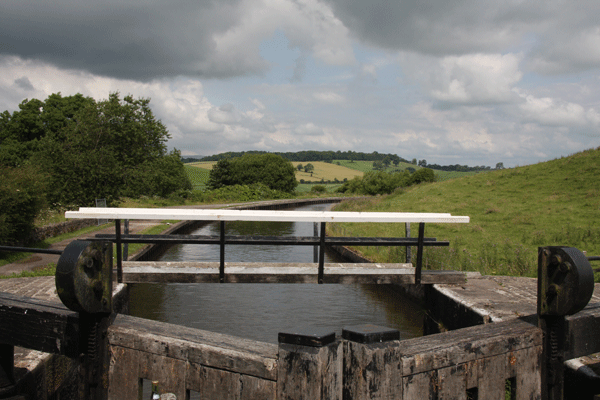 Looking back from Greenberfield Locks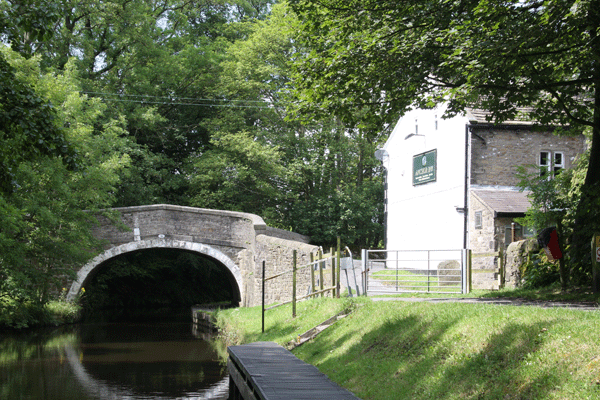 Moored next to the Anchor Inn at Salterforth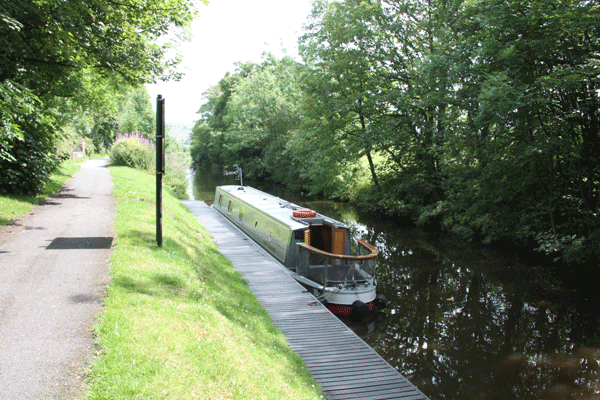 Salterforth Visitor Moorings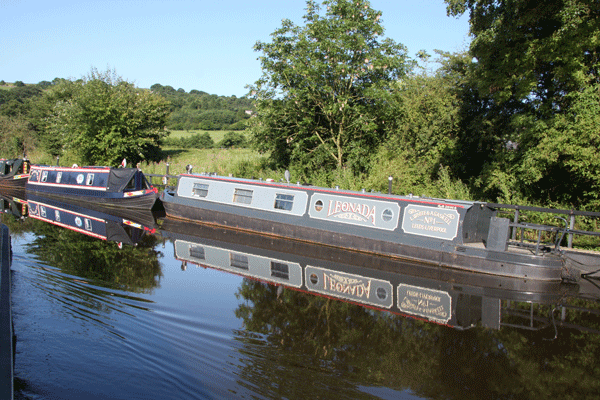 Passing from Yorkshire to Lancashire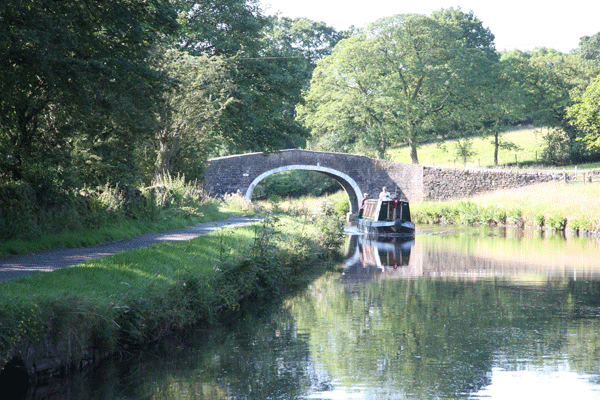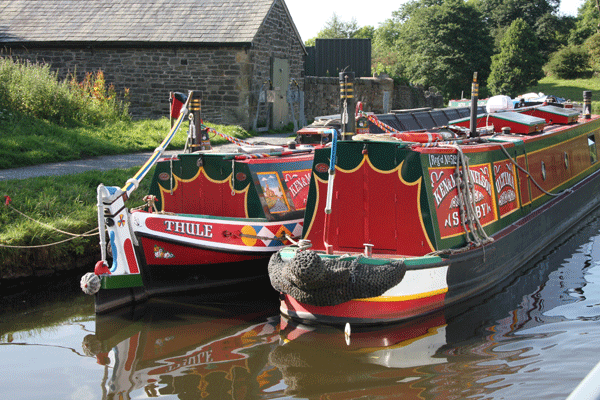 Classic narrowboats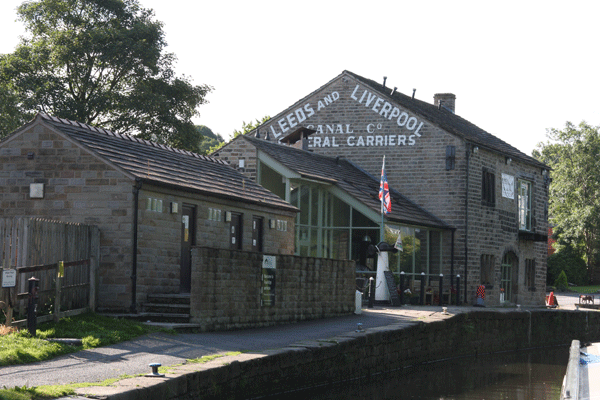 Foulridge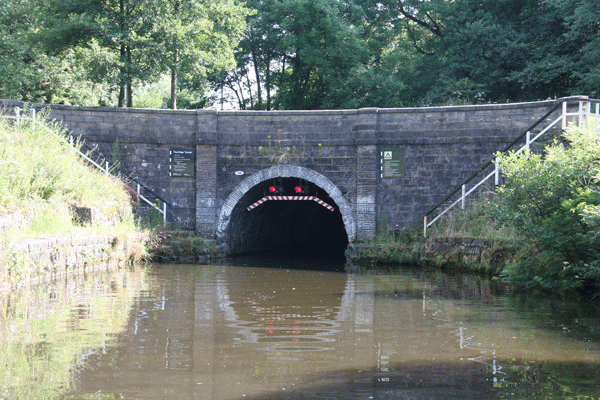 Exiting the 1,640 yard long Foulridge Tunnel
Starting the descent, at Barrowford Locks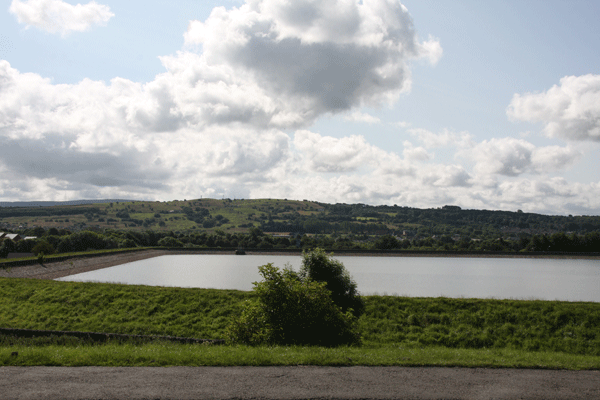 Foulridge Lower Reservoir was quite low due to lack of rain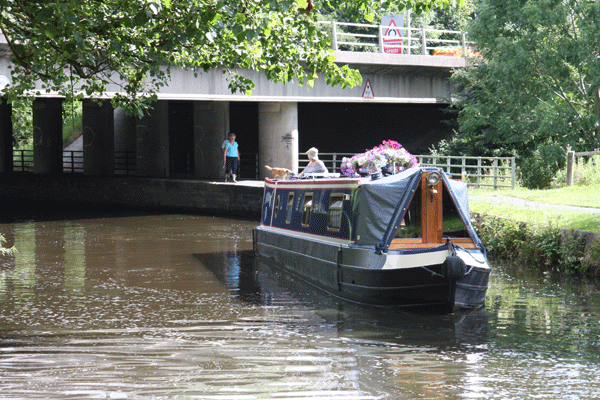 nb Orion B passing under Barrowford Road bridge on the 7-lock flight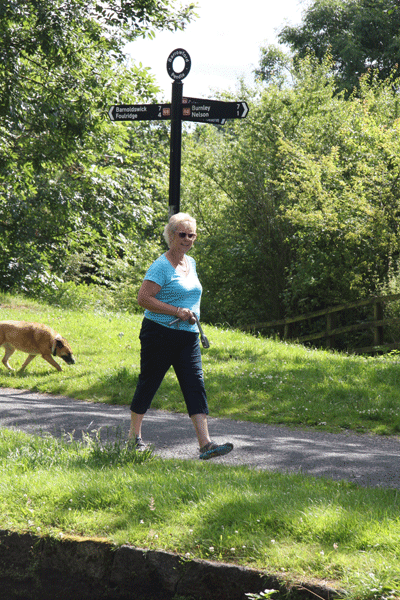 The first mate, windlass in hand, striding out between the Barrowford Locks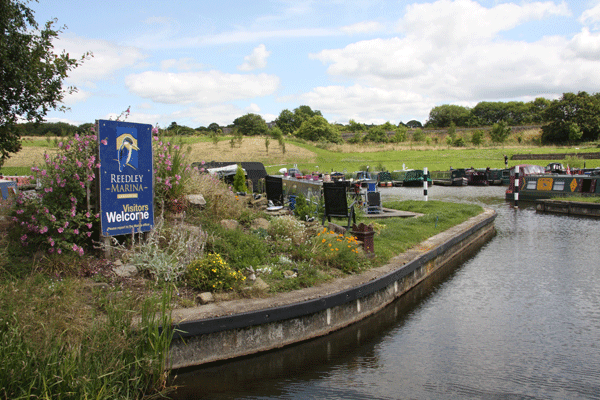 The new Reedley Marina
On the Burnley Embankment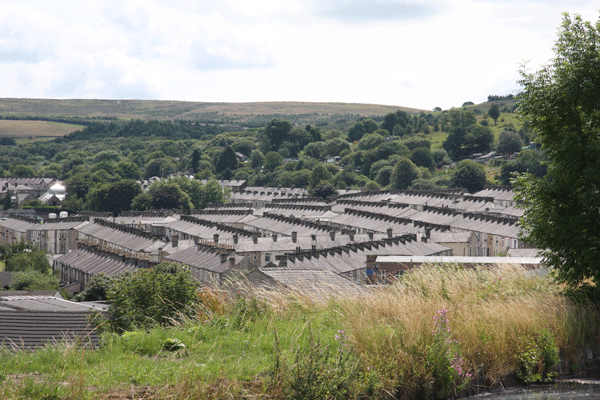 Terraced houses in Burnley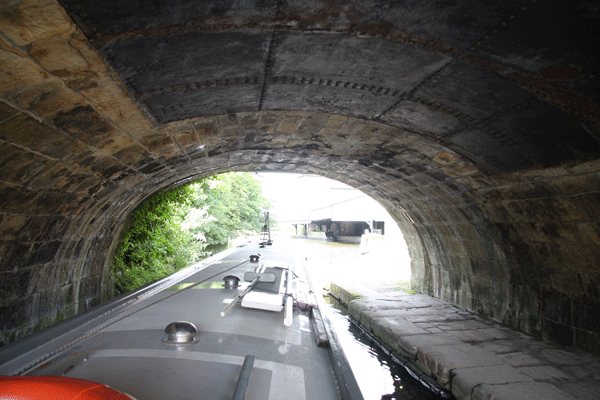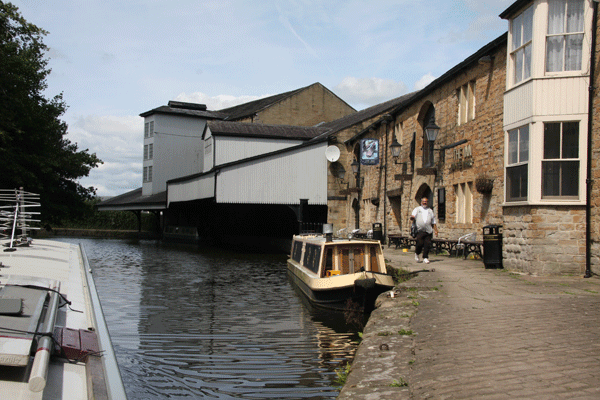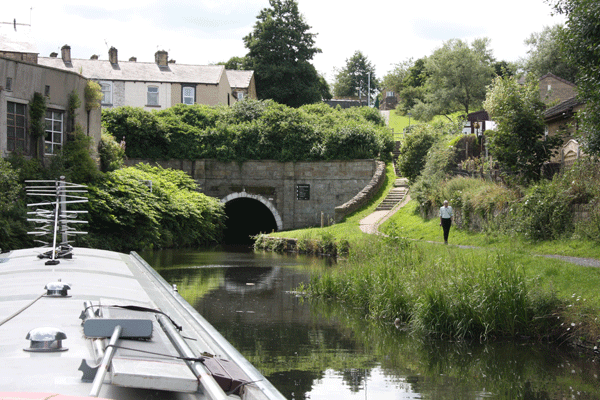 Approaching the Gannow Tunnel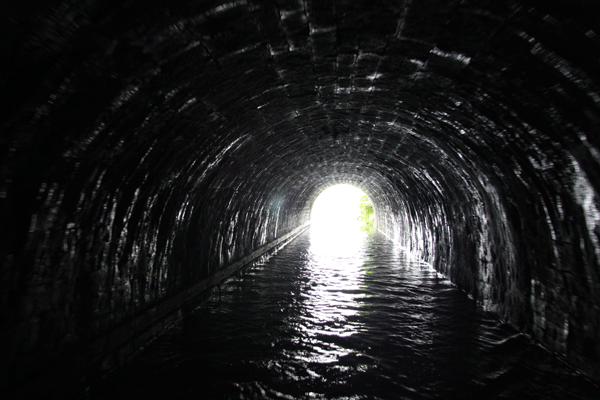 Looking back inside the Gannow Tunnel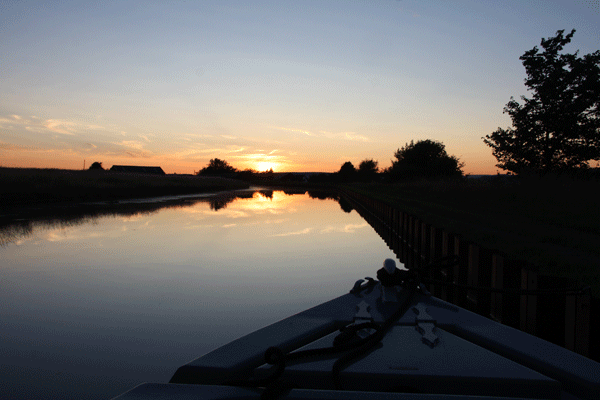 Moored near Hapton as the sun goes down
Cargo barge "Dee" near Smith's Swing Bridge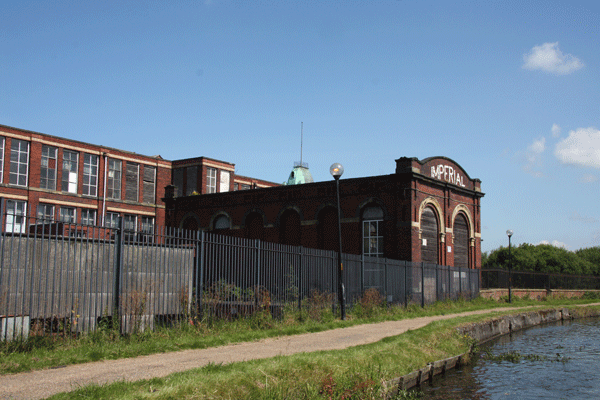 The disused Imperial factory on the outskirts of Blackburn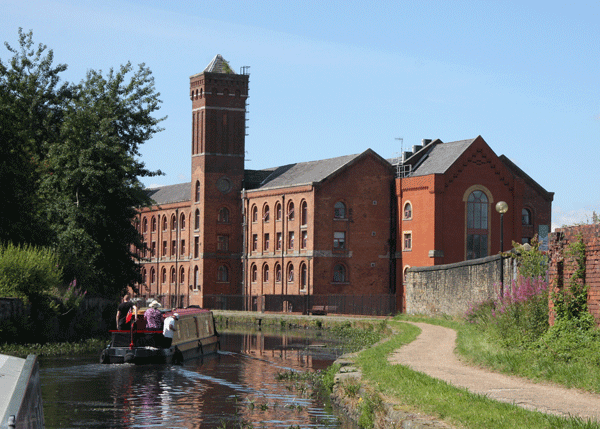 Daisyfield Mill, Blackburn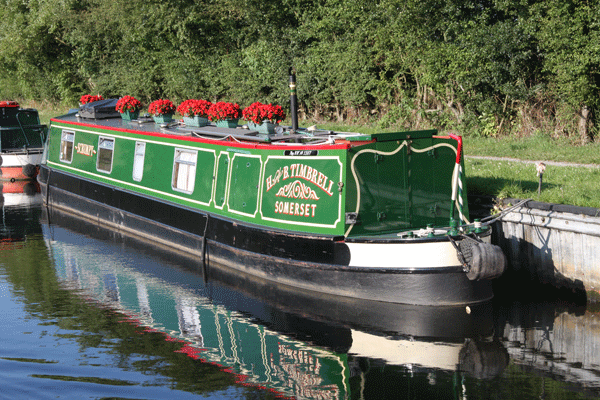 nb "Scrumpy" moored at Riley Green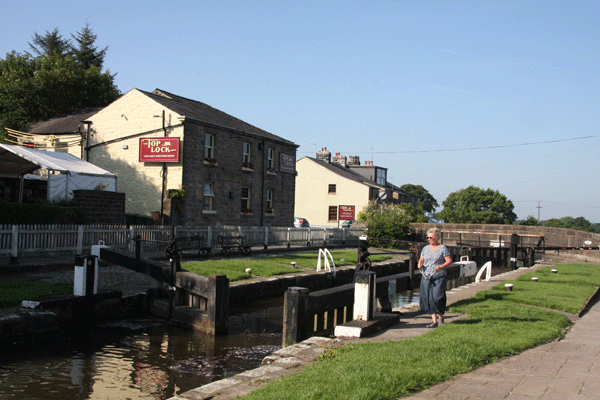 Johnson's Hill Top Lock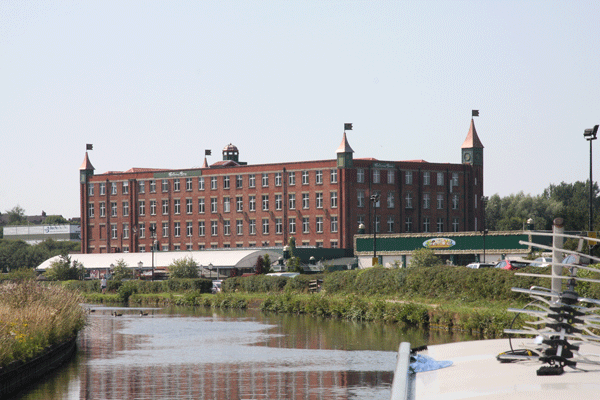 Botany Bay mill on the approach to Chorley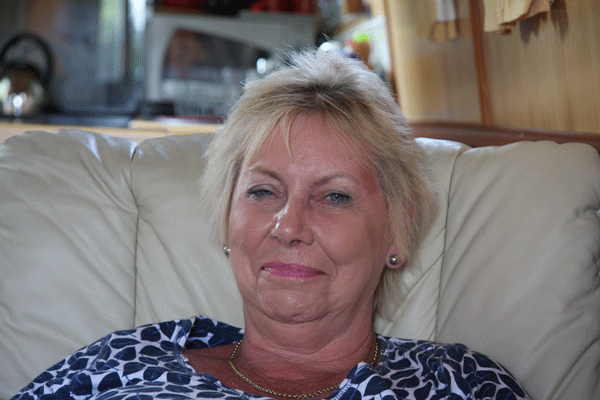 The first mate having a well deserved rest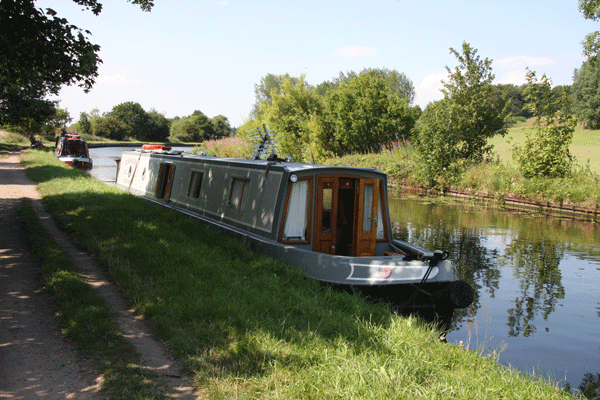 Moored at Haigh Hall for the night prior to doing the Wigan flight of 21 locks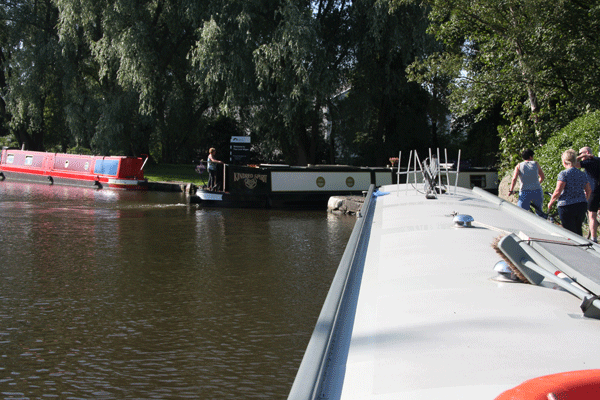 Joining David & Judy of nb Kindred Spirit for the Wigan Flight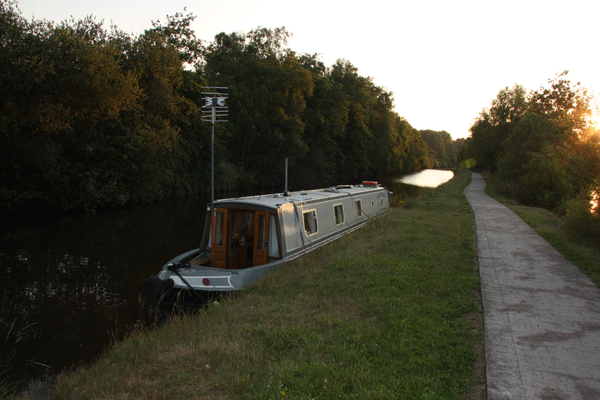 Moored at Moss Ince Flash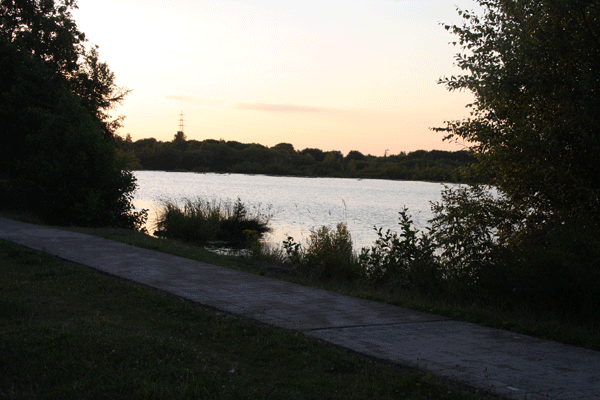 Moss Ince Flash, a short way from our final destination of Leigh