Monday 13th August 2018
Distance

Time

Elevation in meters


Km
Elapsed
Hrs-Mins
Moving
Hrs-Mins

Gain

Loss

Min

Max

16.59
3H51
3H15
145
145
14
111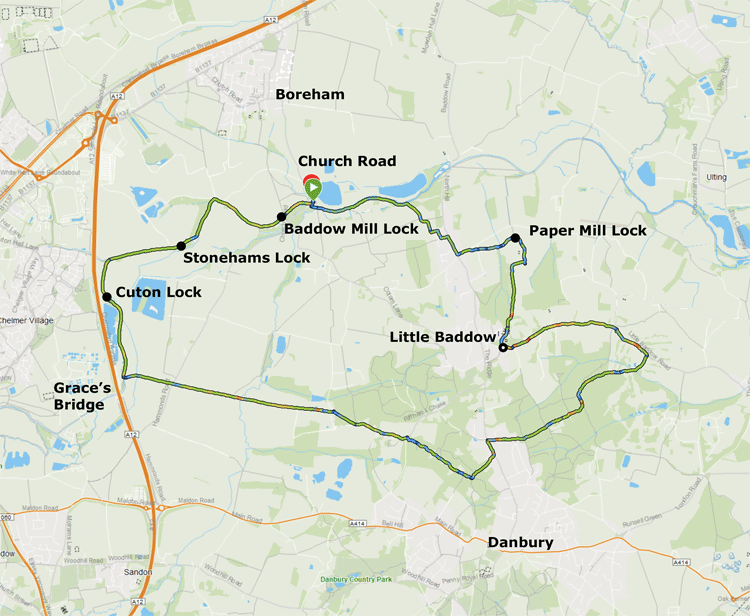 The Admiral McHardy Way was created as a circular walk in 1990 to commemorate 150 years of policing in Essex, John McHardy being the first Chief Constable of Essex.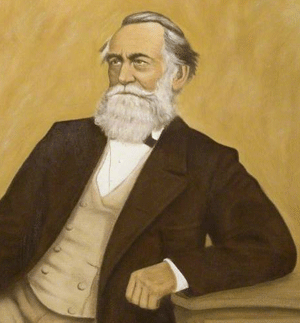 Admiral John McHardy, Chief Constable of Essex (1840–1881)
(Courtesy of Essex Police Museum)
Following directions given in www.essexwalks.com, I parked in Church Road, just north of the bridge over the Blackwater & Chelmsford Navigation. The walk starts off along the Chelmer towards Chelmsford, crosses Grace's Bridge and follows Grace's Walk. It heads up through Riffams Chase towards Little Baddow, before dropping back down to the canal on the Chelmsford side of Paper Mill Lock. The path is quite well marked, but there is plenty of opportunity to make a mistake and go off course!
The bridge over the Chelmer in Church Road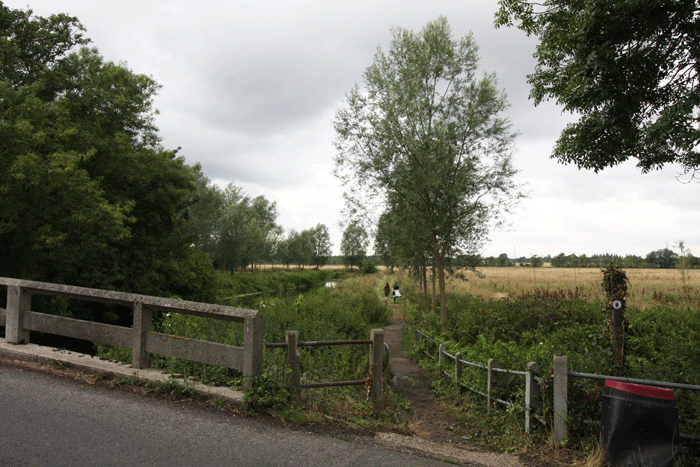 Storm clouds were rolling in as I turned off Church Road and on to the Chelmer tow path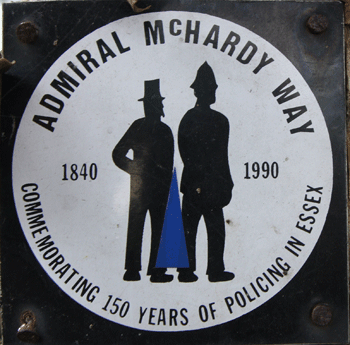 Hello! Hello! Hello!
(Notice the addition of the blue arrow marking the way)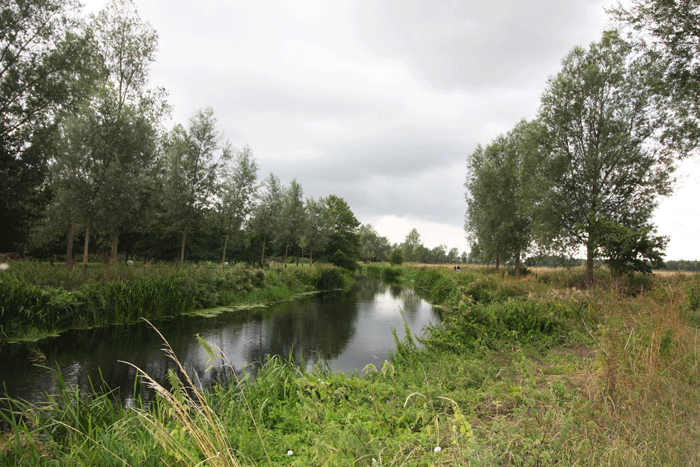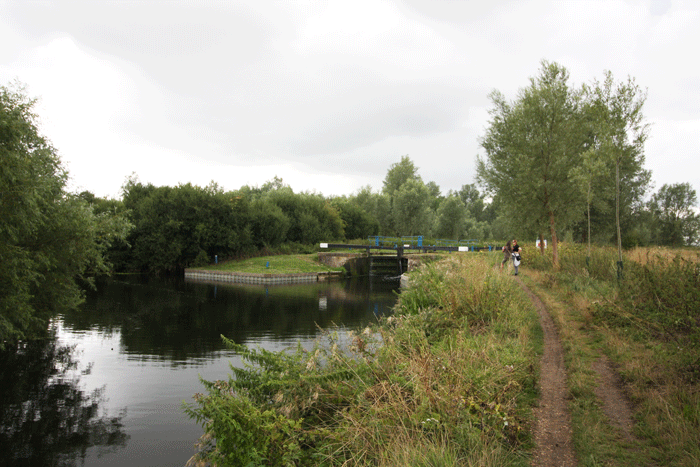 Little Baddow Lock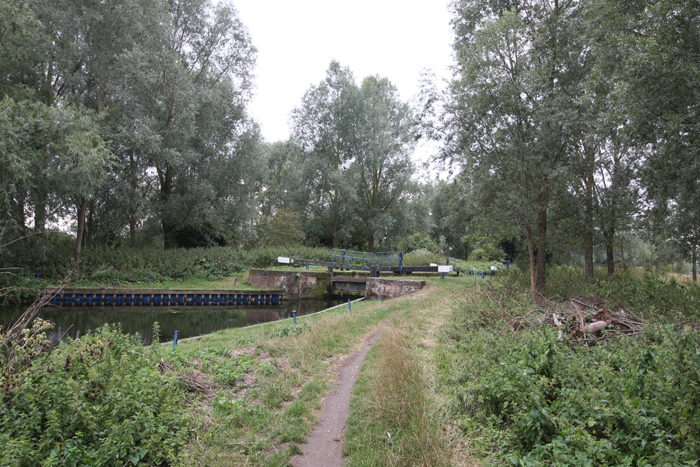 Stonham's Lock
The route follows the same path as the Chelmsford centenary Circle in places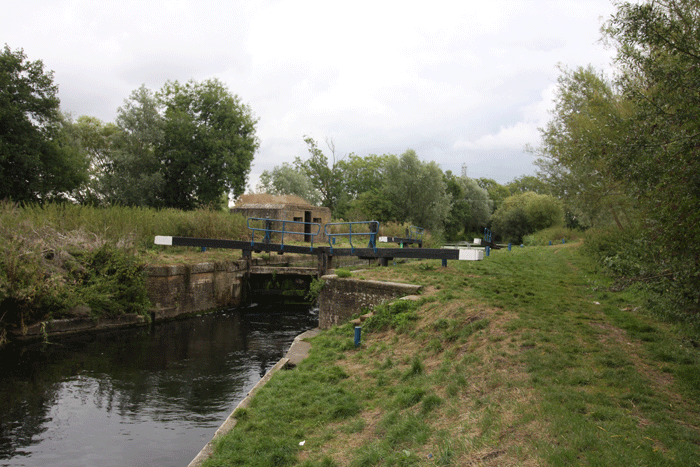 Cuton Lock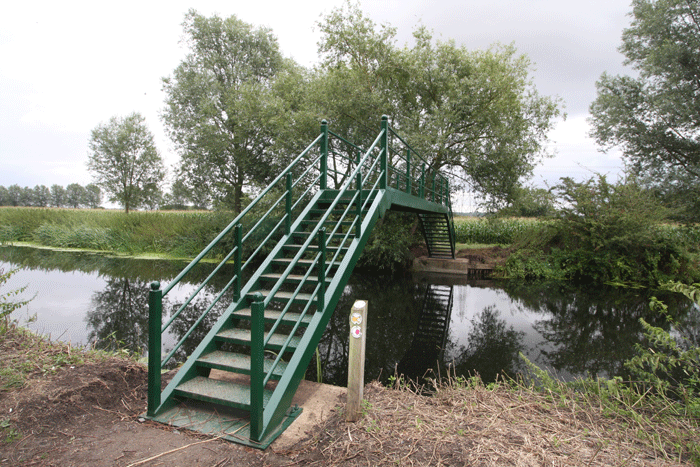 Grace's Bridge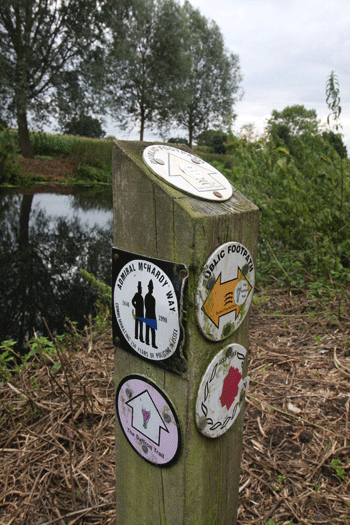 Sharing with the Saffron Trail at this point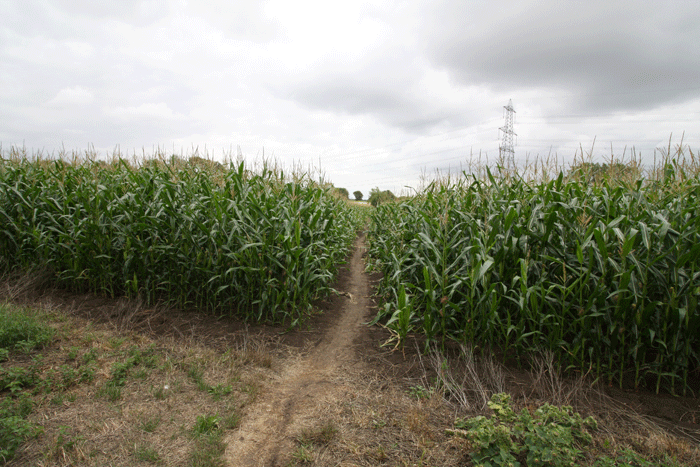 Heading east towards Hammonds Road, through the crop of sweet corn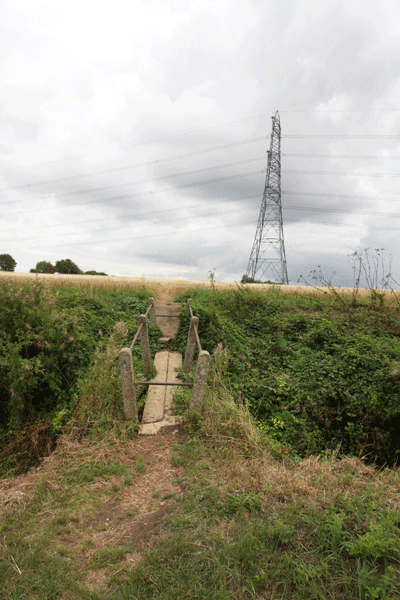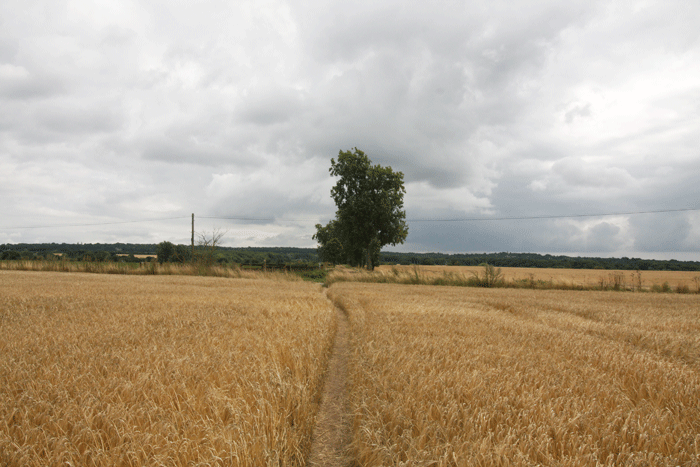 Approaching Hammonds Road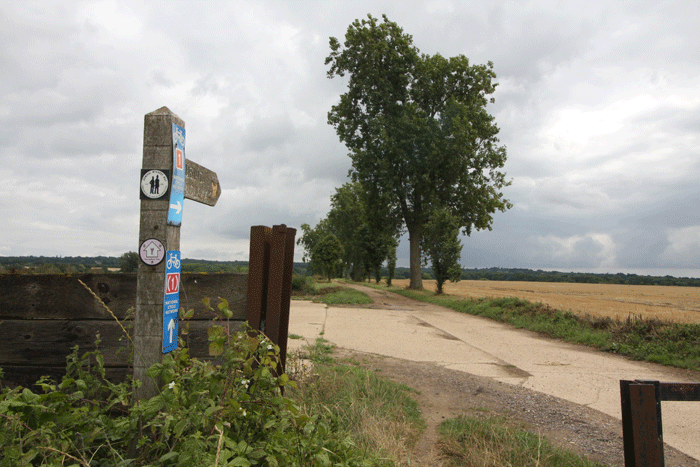 The path continues along Grace's Walk, the other side of Hammonds Road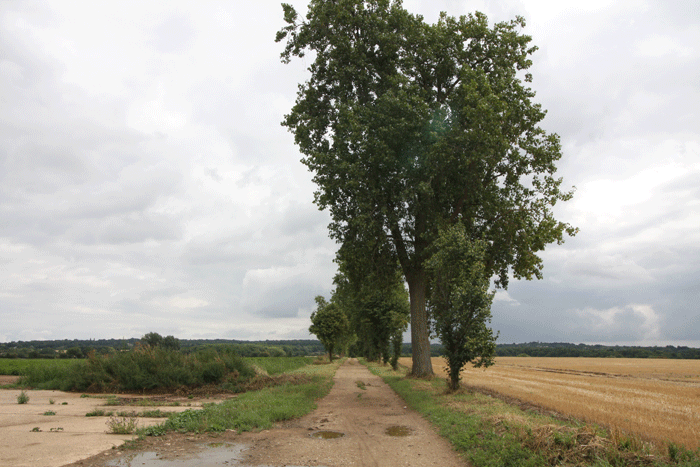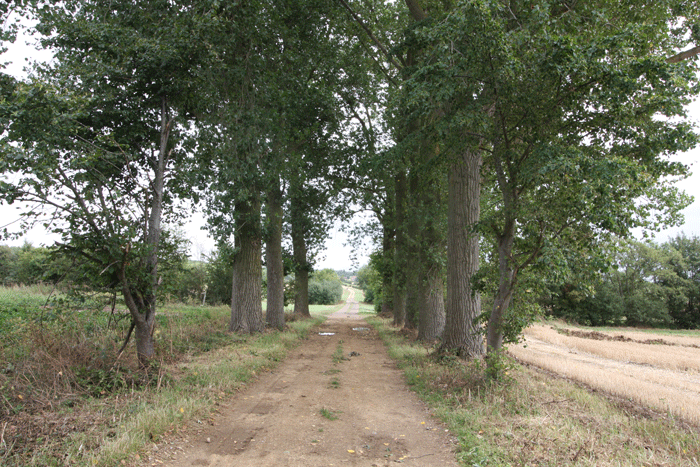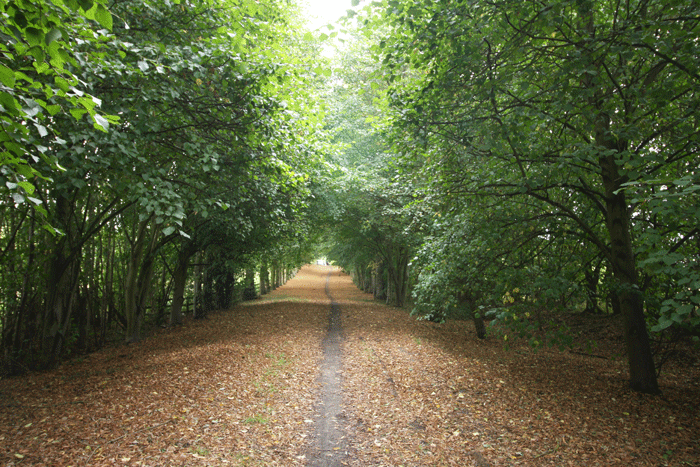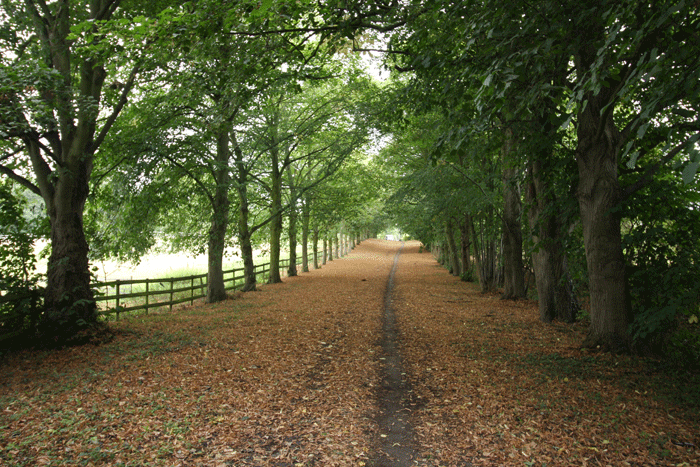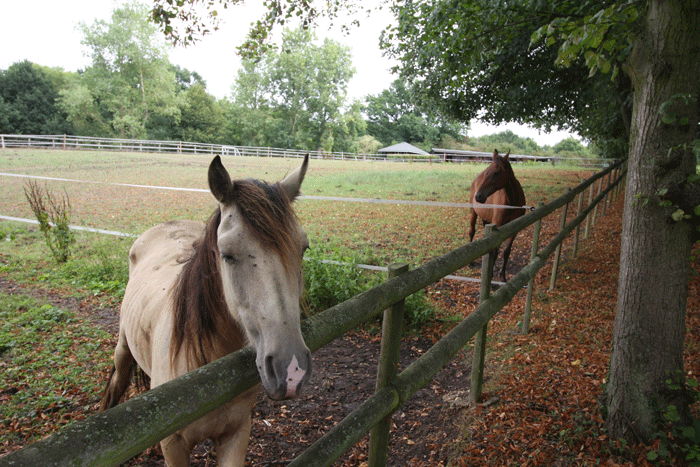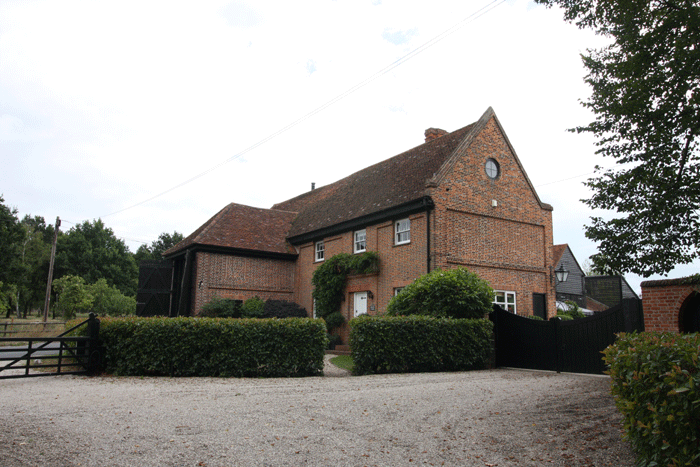 Grace's Farm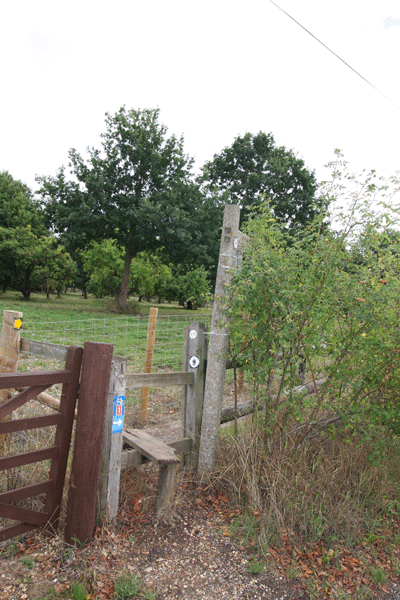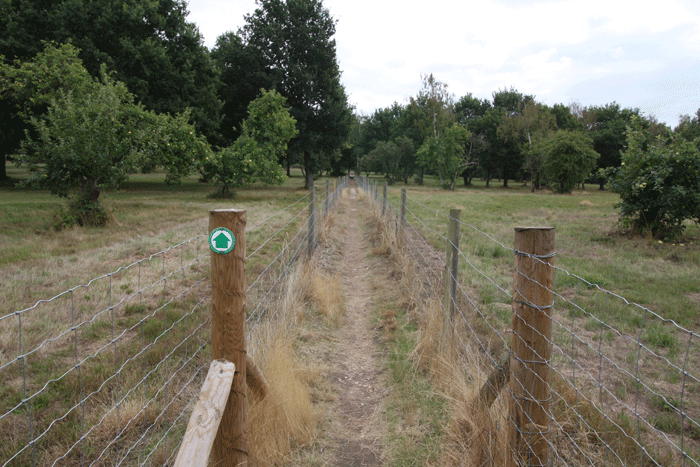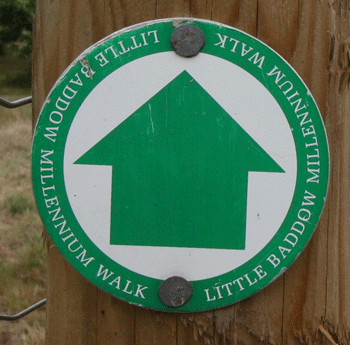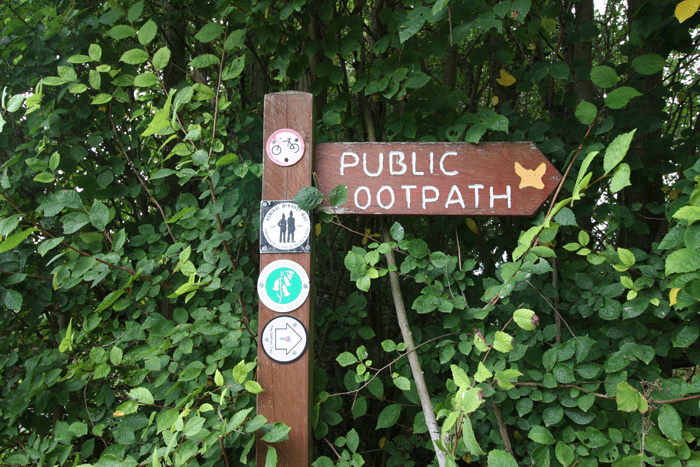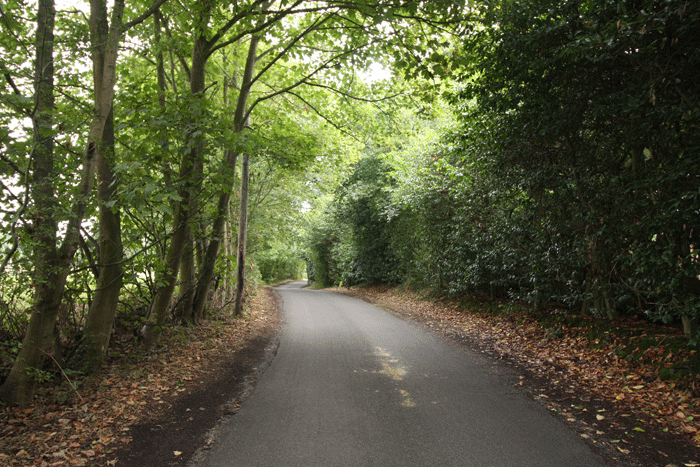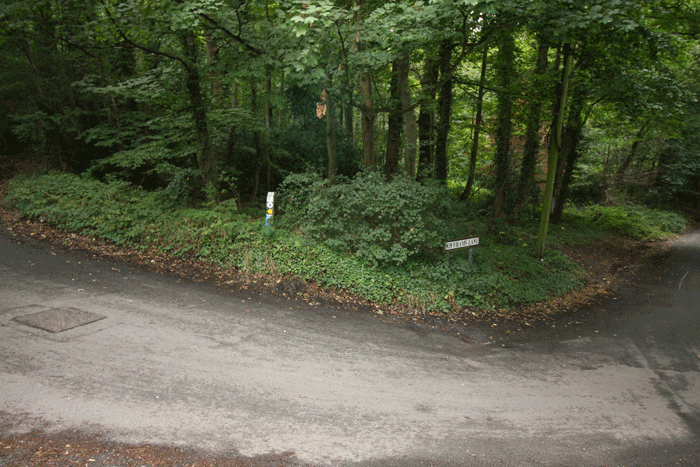 Follow the road to the left here, and after 20 yards turn right into the woods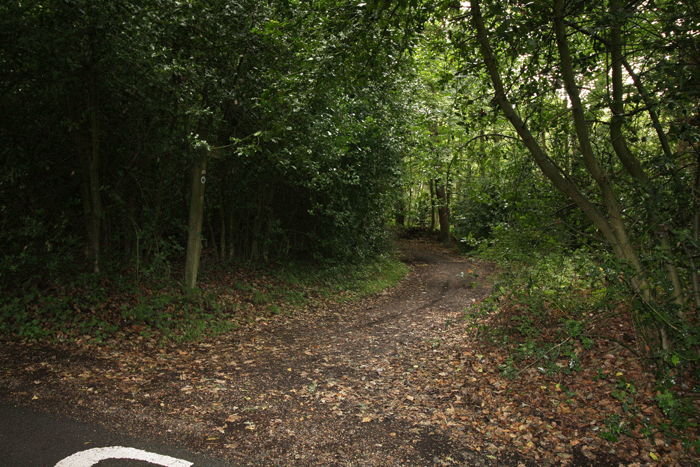 On to Lingwood Common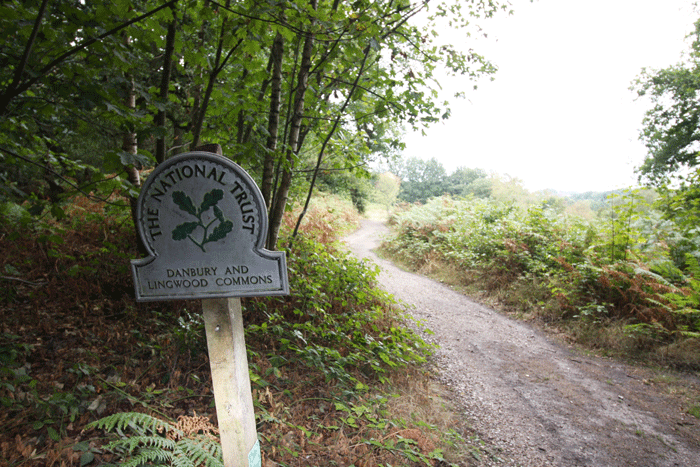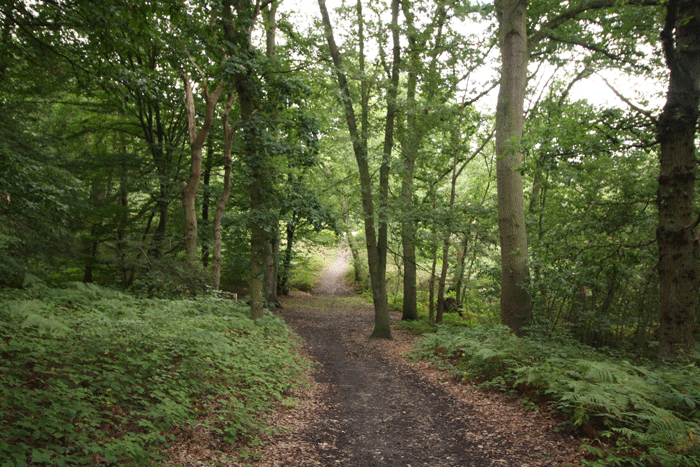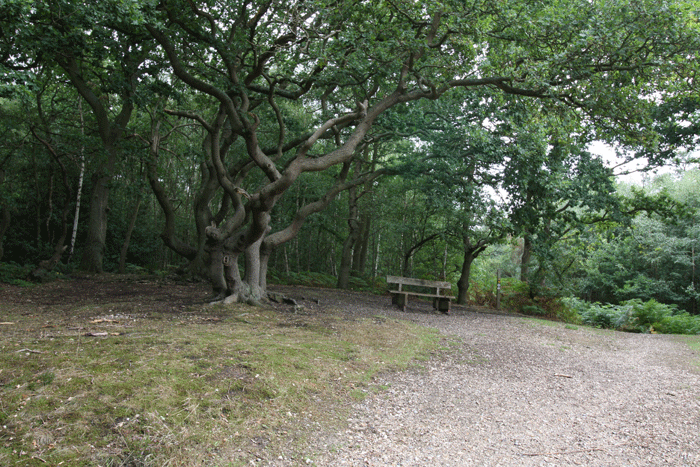 This is the second bench you come to; the path goes off to the left here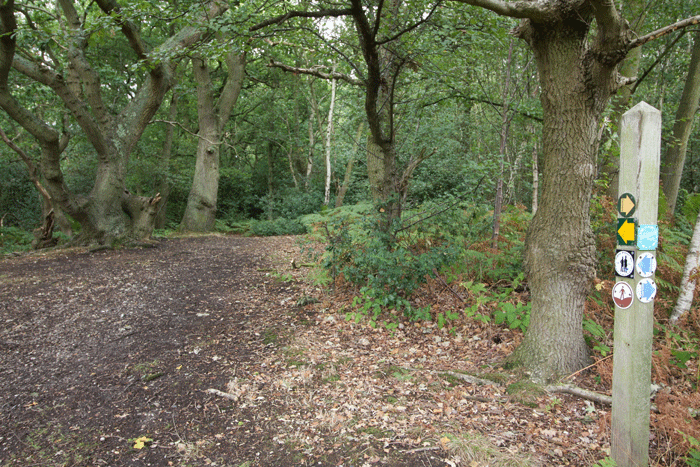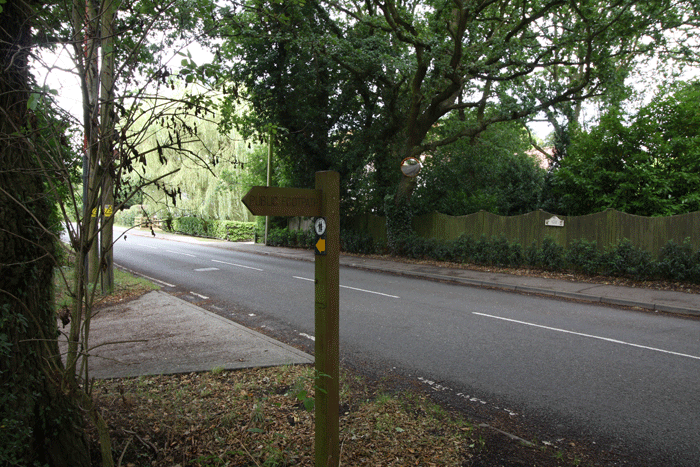 The path comes out onto The Ridge, opposite Little Tufts. Turn left here for a couple of hundred yards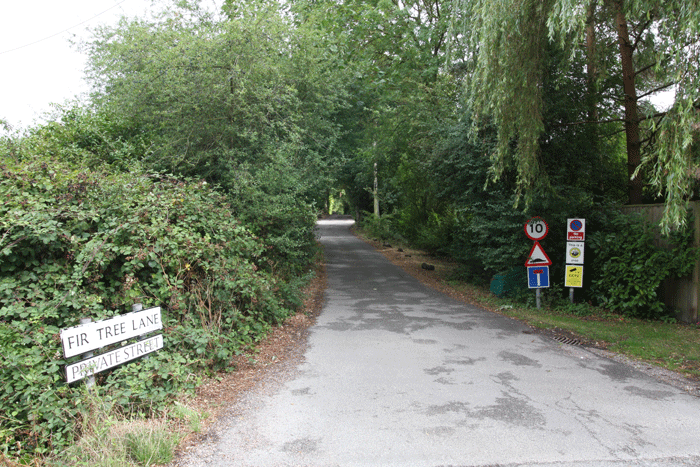 Turn right into Fir Tree Lane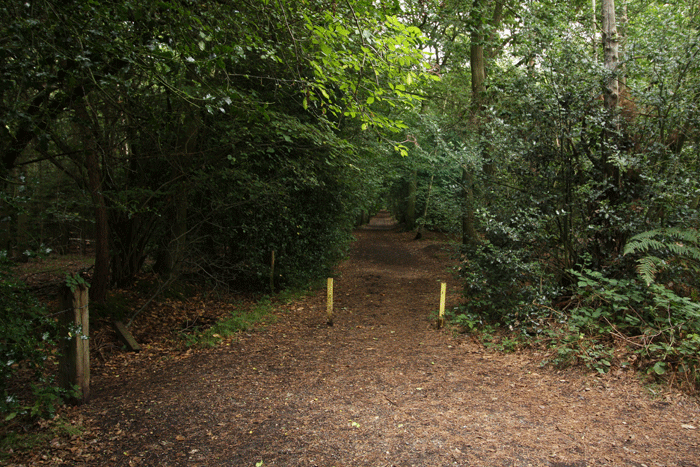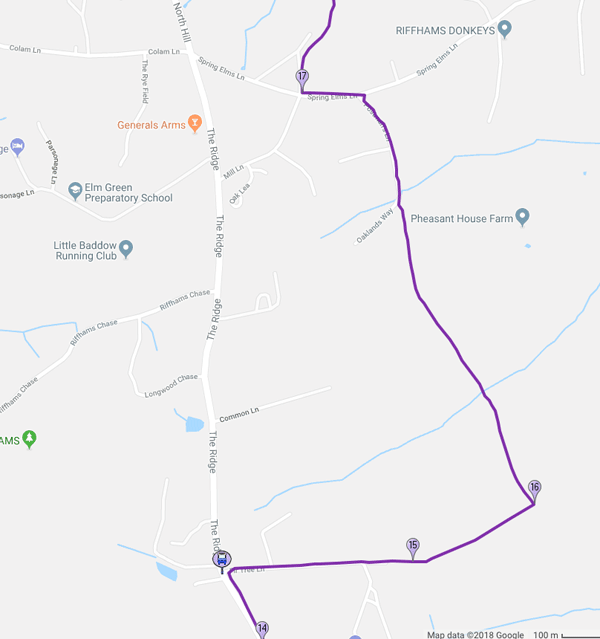 After a short way down Fir Tree Lane, the path swings off to the left towards Pheasant House Farm and on to Spring Elm Lane via Postman's Lane; Turning left here, the path goes off to the right immediately opposite Mill Lane. Unfortunately I missed the turning left and ended up in Common Lane, just off Little Baddow Road. I had to walk along Spring Elms lane to get back on course.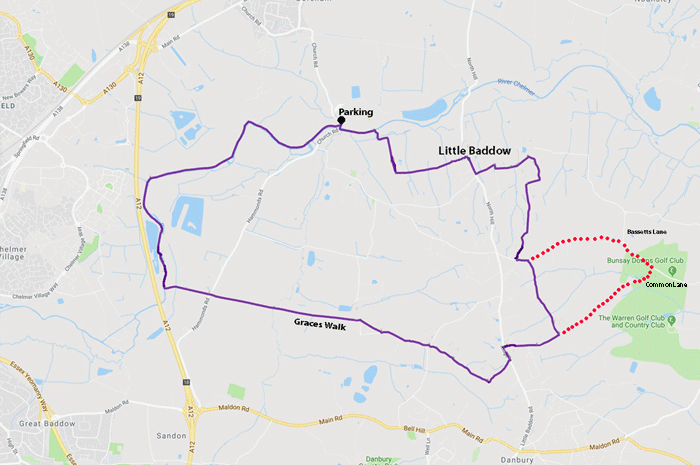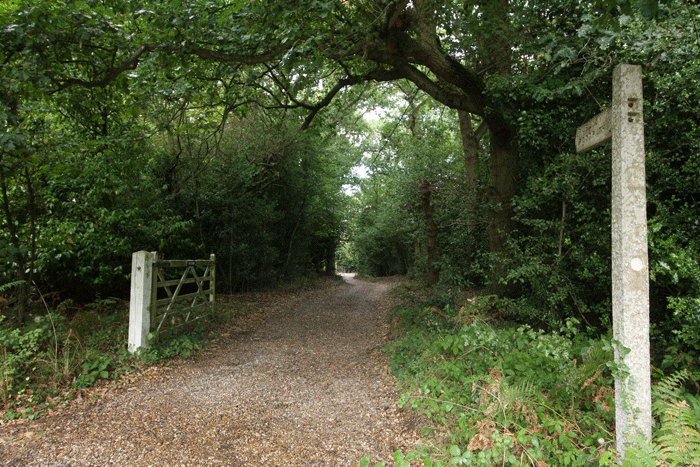 Back on course; leaving Spring Elms Lane immediately opposite Mill Lane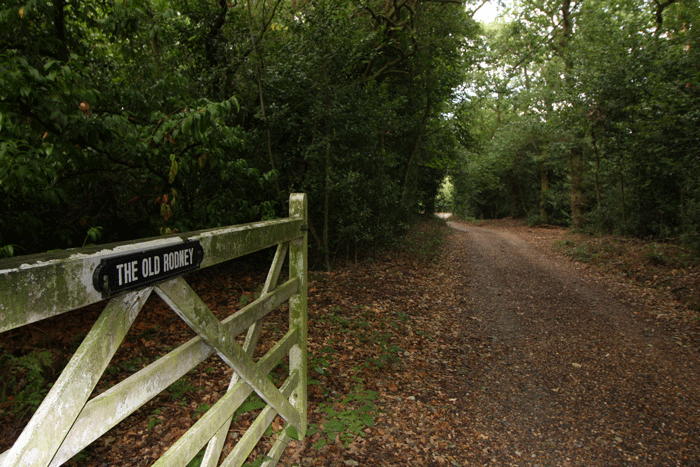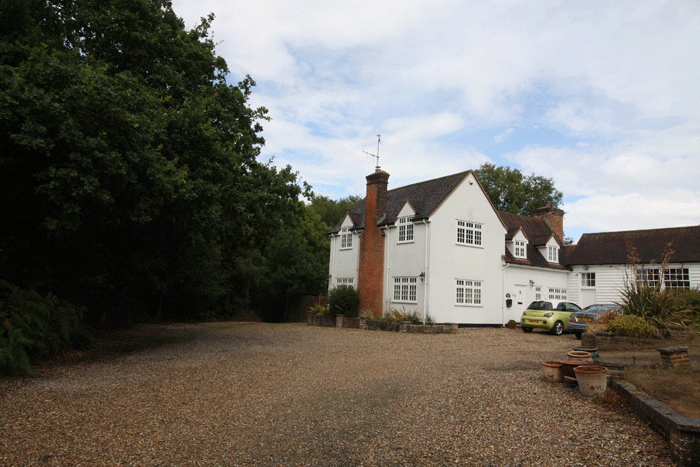 The Old Rodney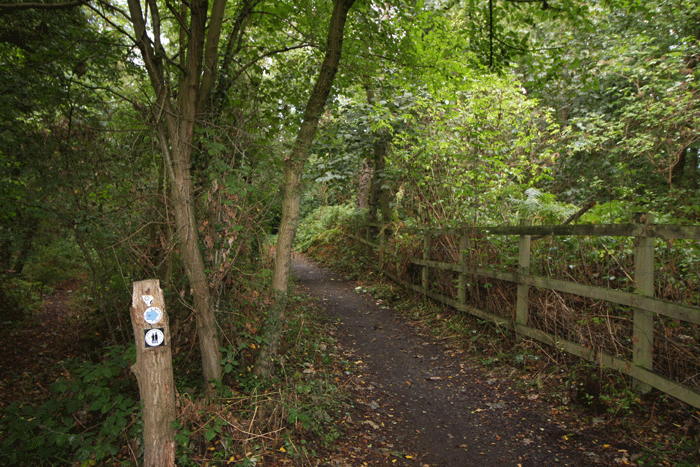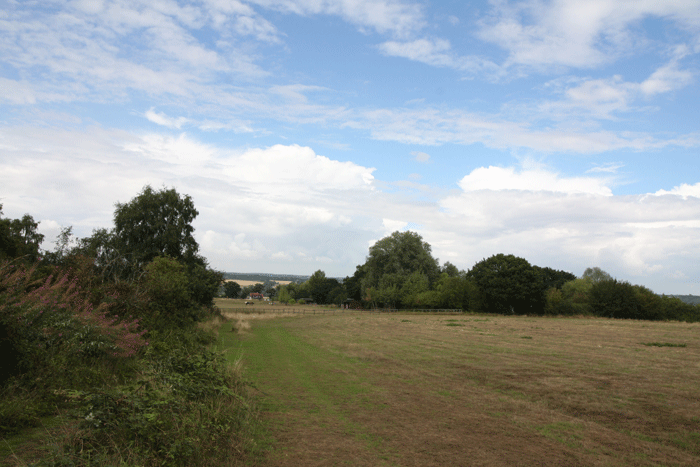 Approaching Tofts; the path swings to the right to bypass Tofts.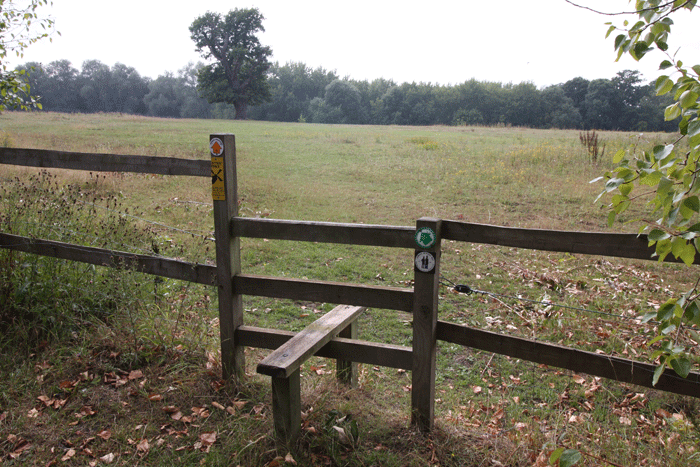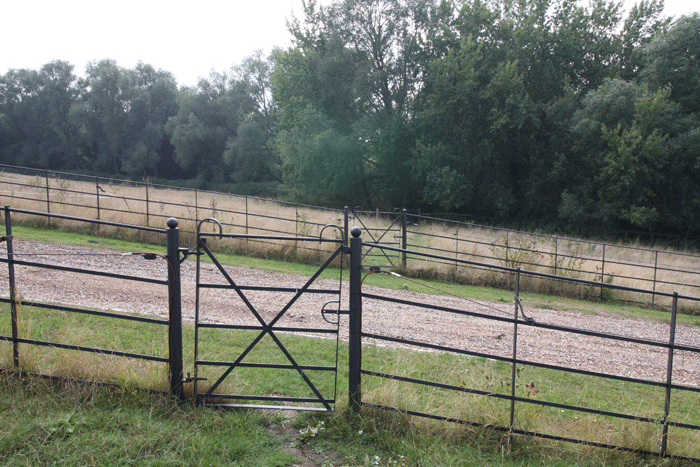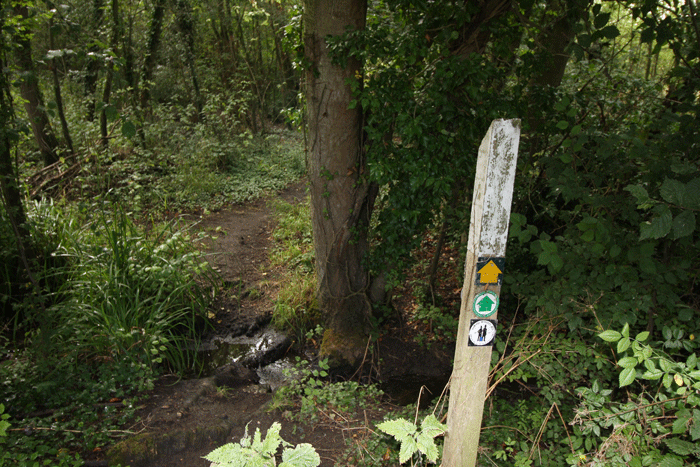 The path eventually comes out on North Hill, where you turn right towards Paper Mill Lock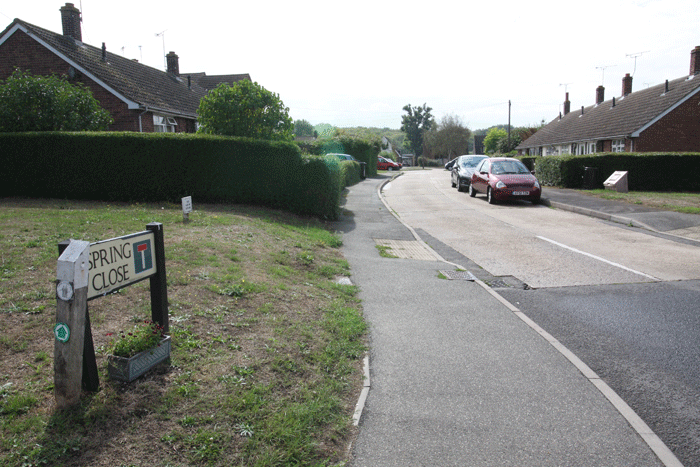 Turning left into Spring Close, then right at the end, the path drops down to the Chelmer and Blackwater Canal just the Chelmsford side of Paper Mill Lock