Howe Green - Little Sir Hughes - Baddow Park - Chelmsford Centenary Trail
- Great Mascalls Farm - Howe Green
28th March 2021
Distance

Time

Elevation in meters


Little Sir Hughes
Elapsed
Hrs-Mins
Moving
Hrs-Mins

Gain

Loss

Min

Max

9.40
2H03
1H53
56
56
27
56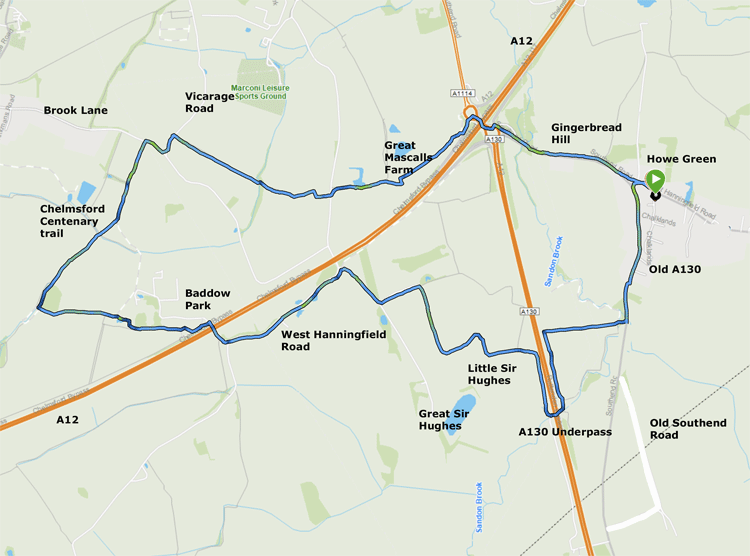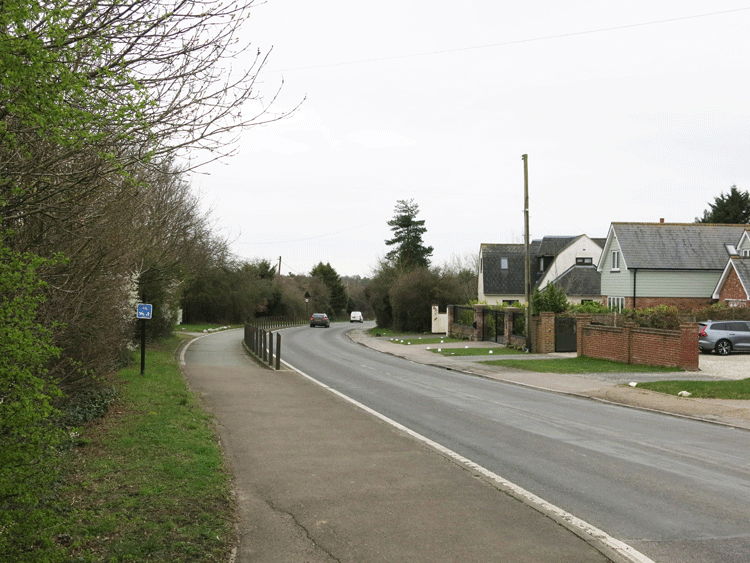 Heading out of Howe Green along the old A130 Southend Road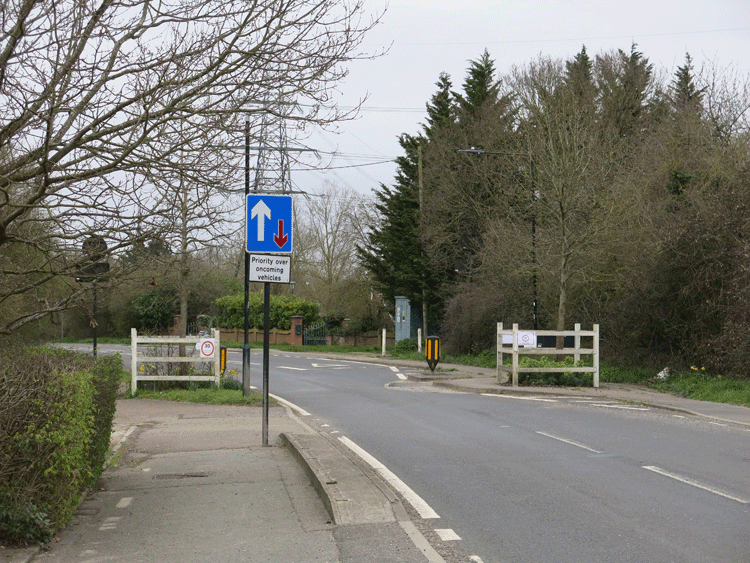 Crossing to the right hand side of the road by the pinch points. The path across the fields is on the right
in about 100 meters. If you come to a green electricity unit you have gone too far!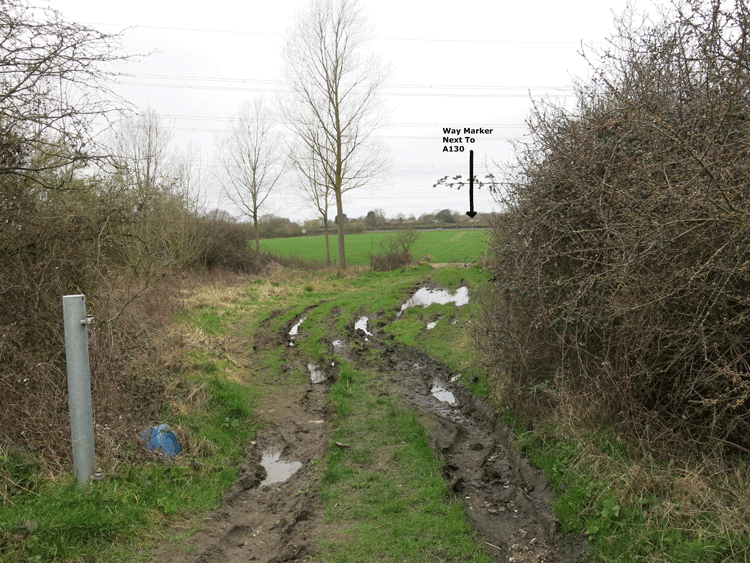 The path across the fields is not sign posted. You are aiming for a white way marker post on the
opposite side of the field next to the A130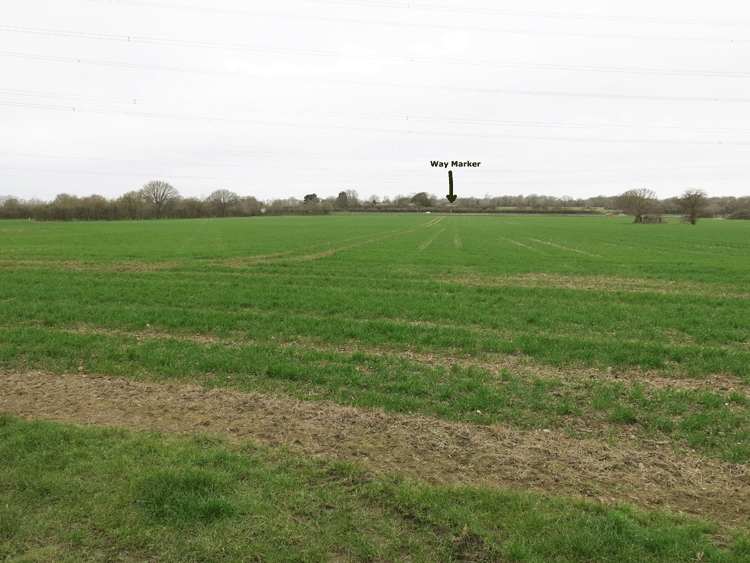 Across the field to the way marker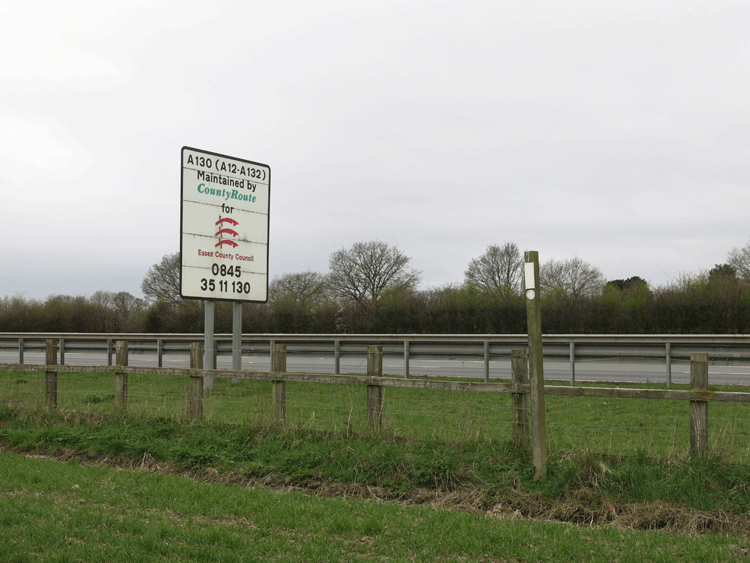 The way marker next to the A130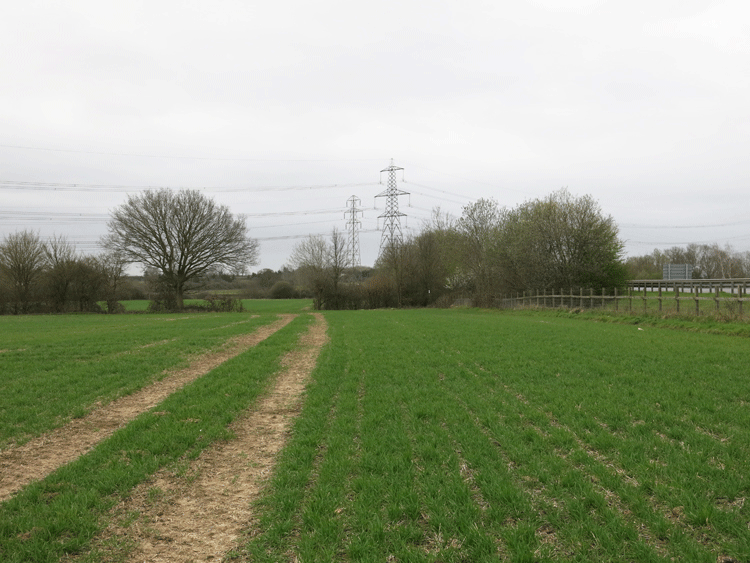 Walking parallel to the A130 for a couple of hundred meters before taking the underpass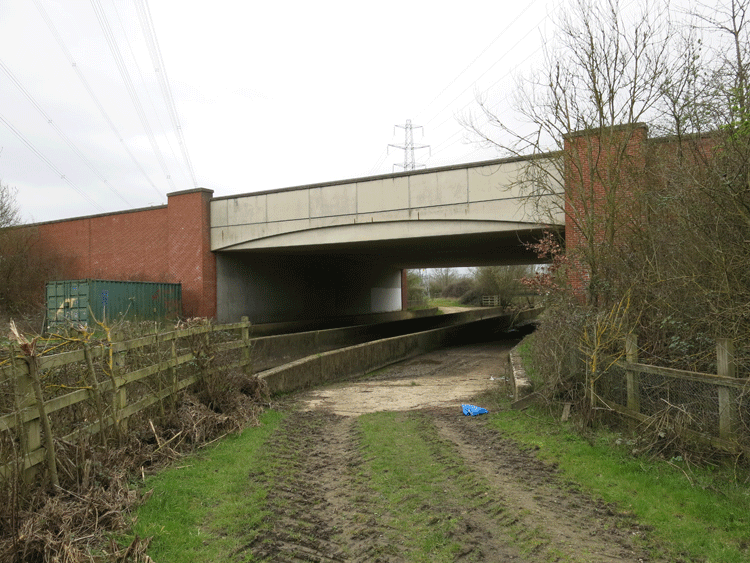 The underpass. Turn right the other side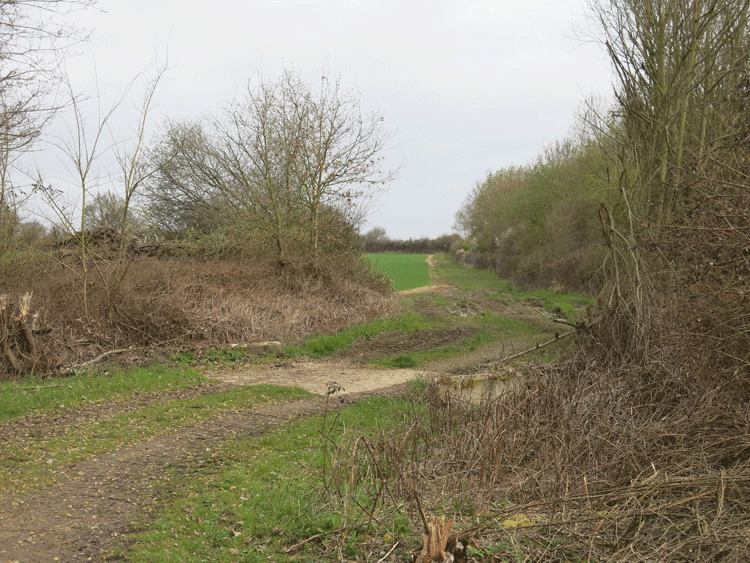 Walking parallel to the A130 on the other side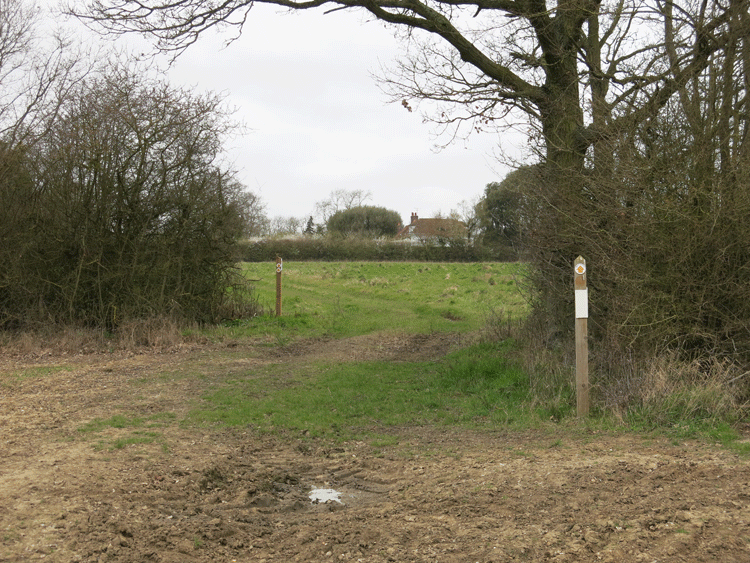 Way marker posts indicating the path towards Little Sir Hughes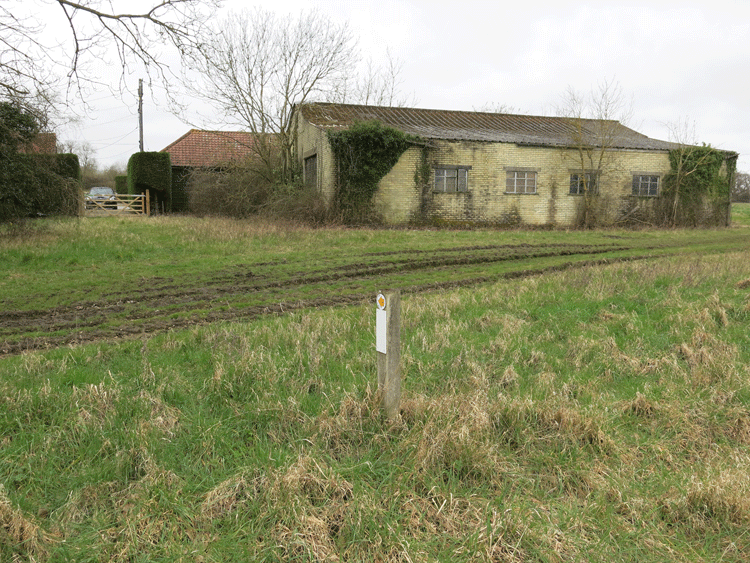 The path goes through the garden of Little Sir Hughes via the 5-bar gate, but it is just as
easy to go to the right of the building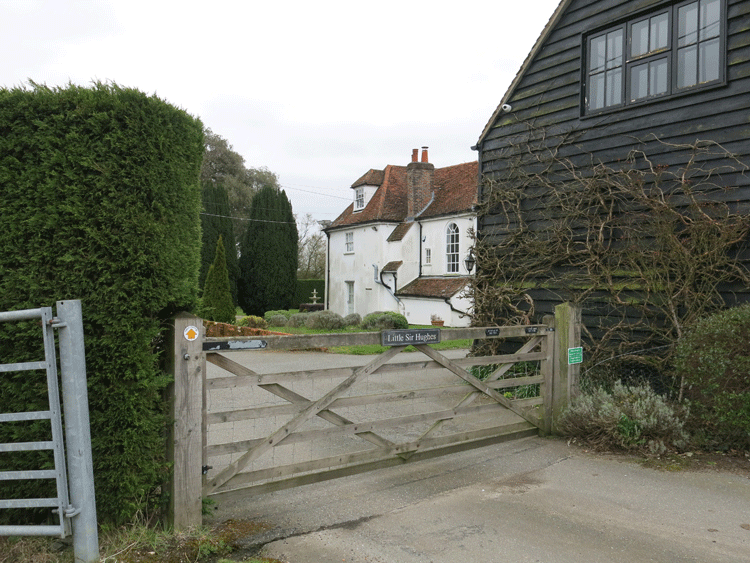 Little Sir Hughes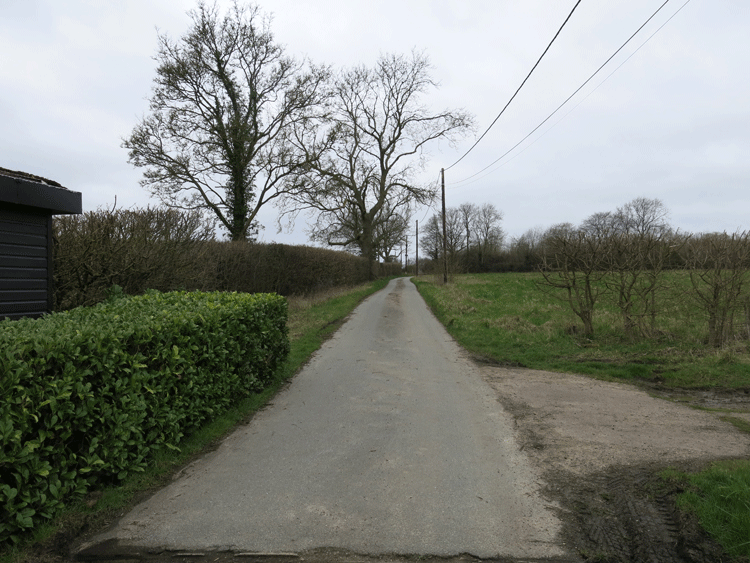 Heading up the path away from Little Sir Hughes. Turn right and then left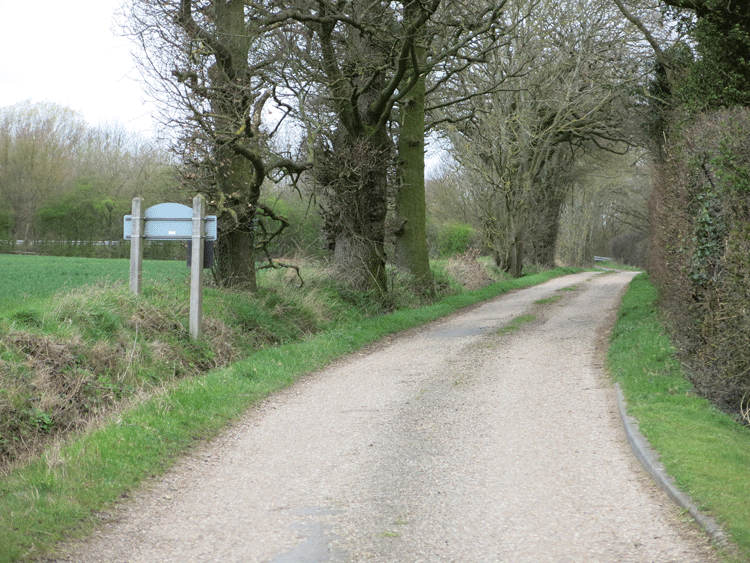 The road passes between Corner House and Woodside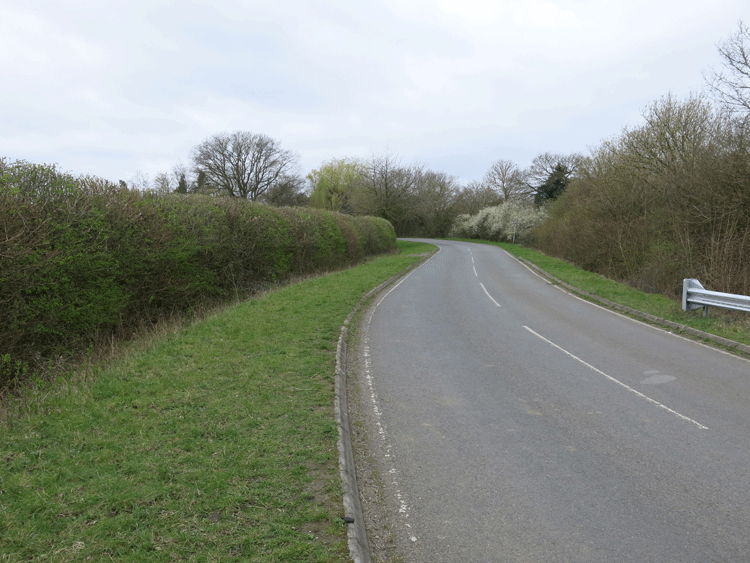 Turn left where Great Sir Hughes Lane meets West Hanningfield Road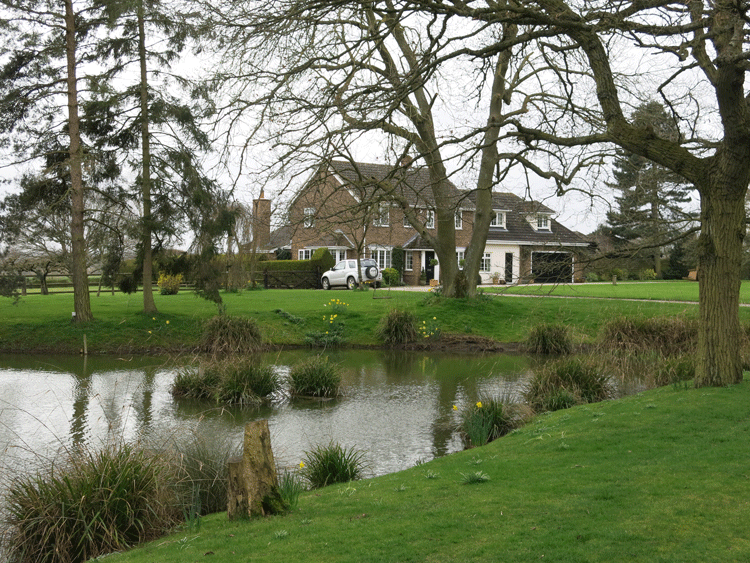 Little Mascalls Farm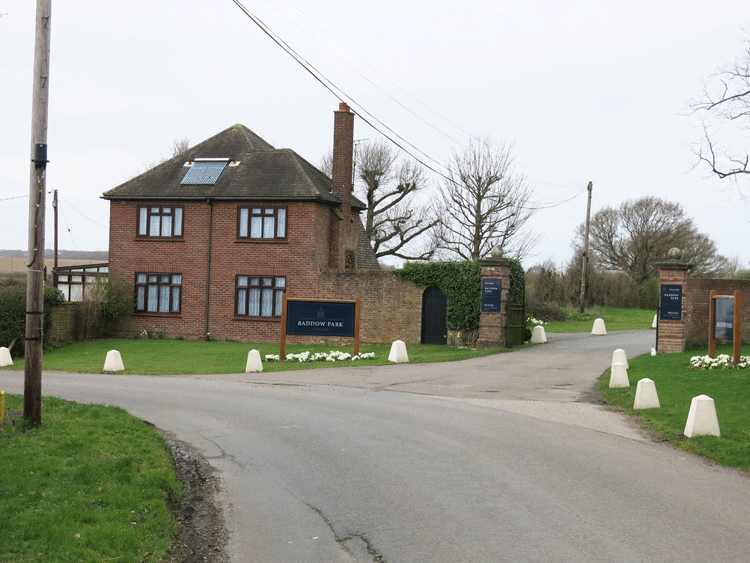 The Lodge at Baddow Park Wedding Venue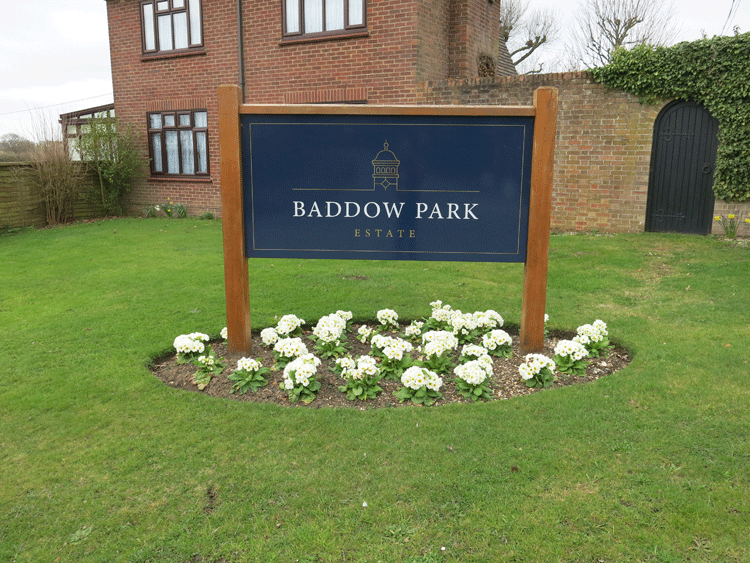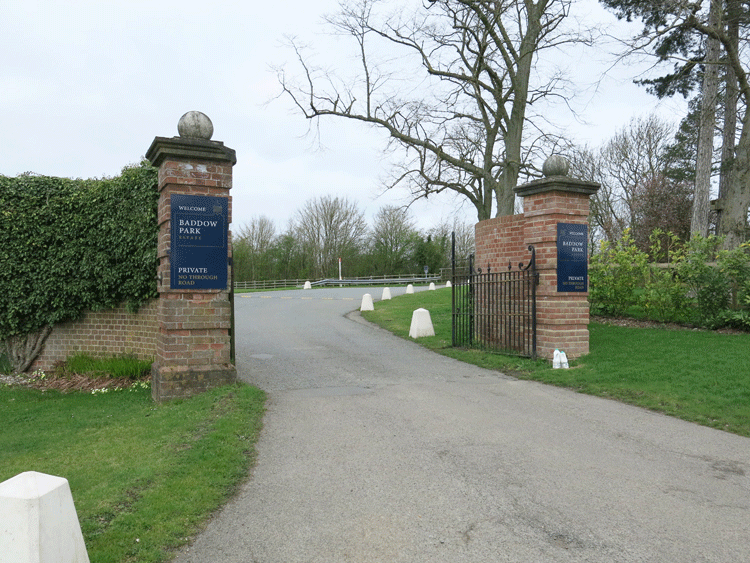 Enter Baddow Park, following the road slightly to the right and over the A12 bridge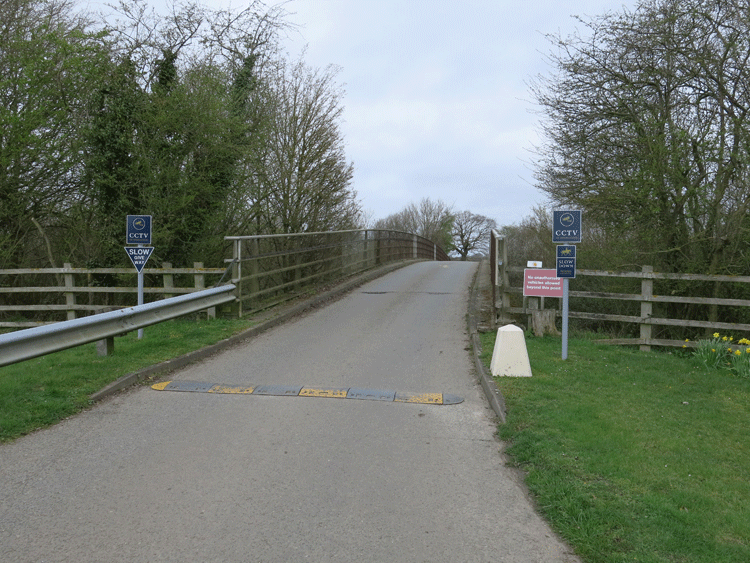 Over the A12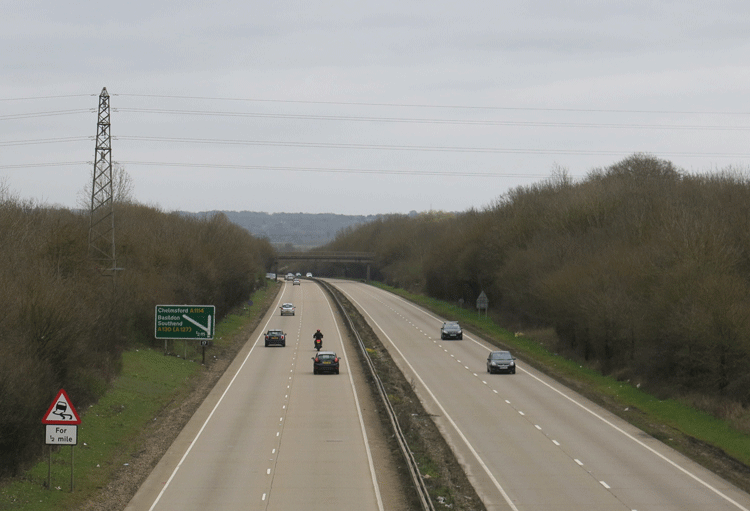 A12, looking towards Junction 17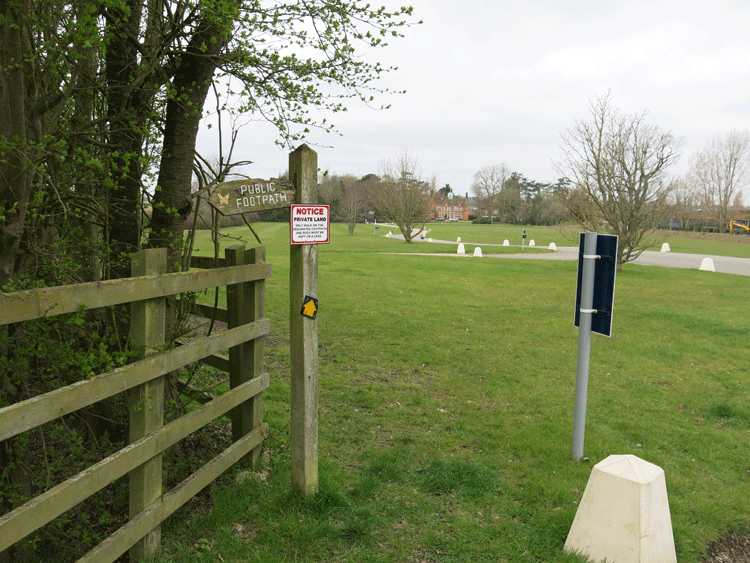 On the far side of the bridge the path goes parallel to the A12 for 50 meters and then cuts diagonally across the grass.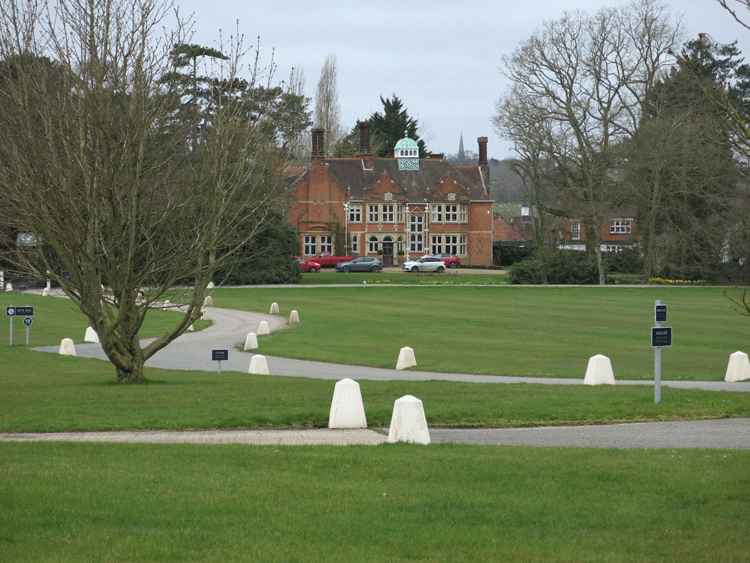 Baddow Park Wedding Venue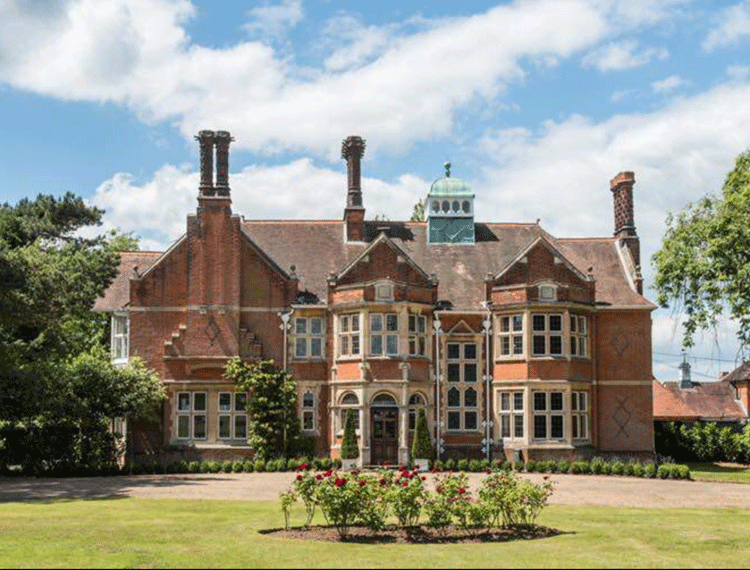 Baddow Park
Direction of the path to the side of Baddow Park House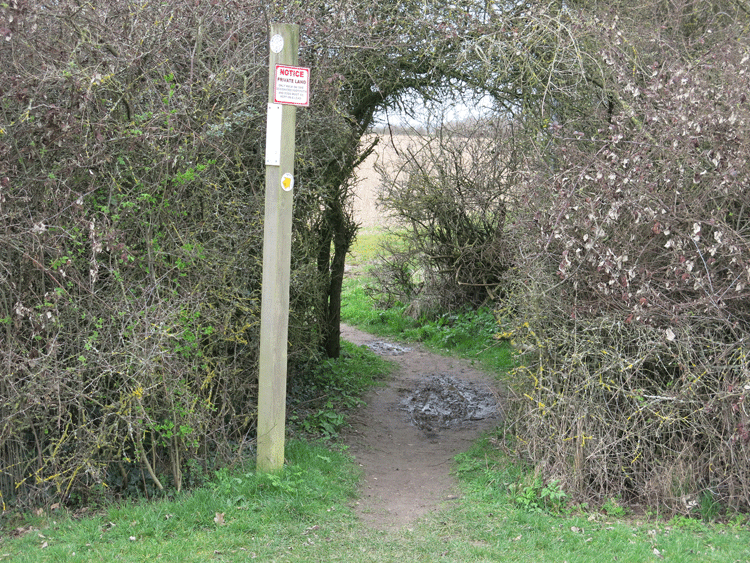 The path passes through a hedge and then along the side of the field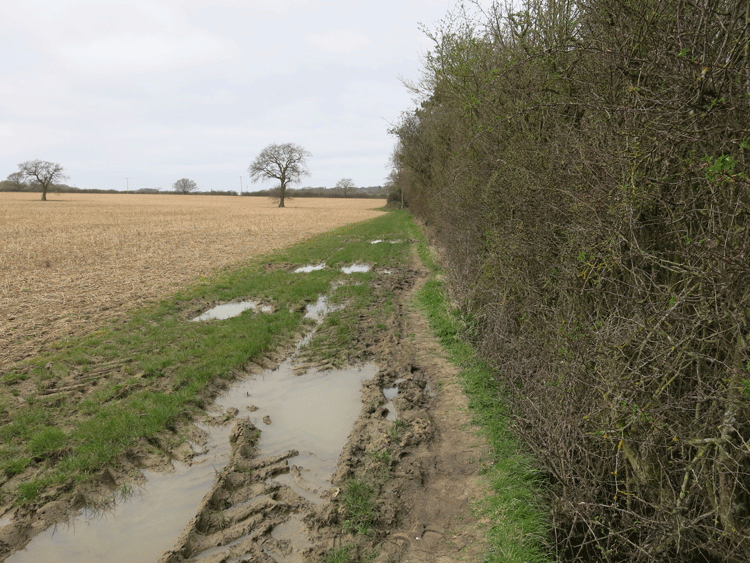 Along the edge of the field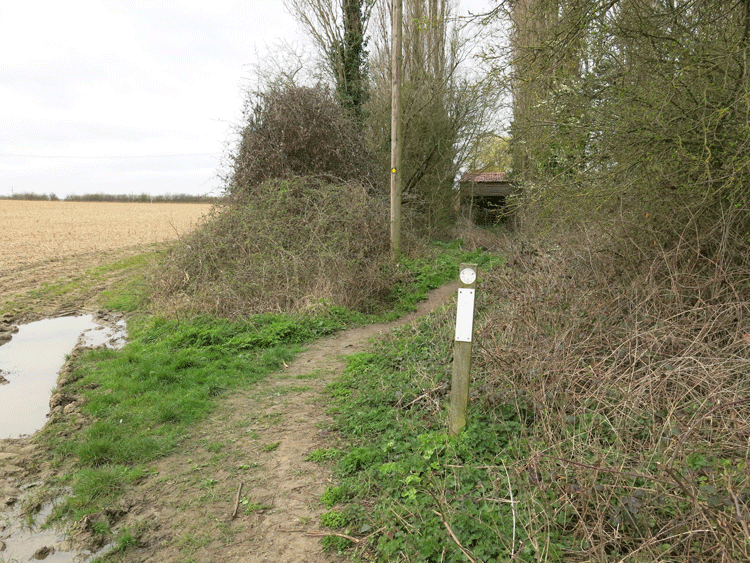 The path turns to the right amongst trees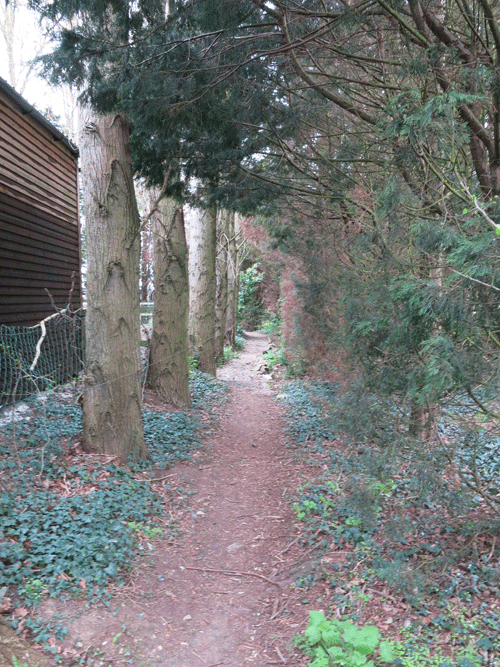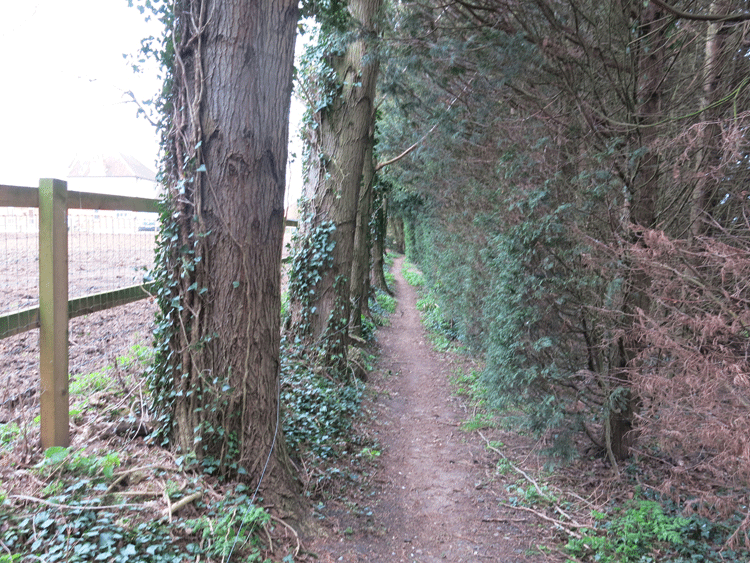 At this point you have a choice of going straight on, or turning right. I continued straight on along
the fence line of All Seasons Farmhouse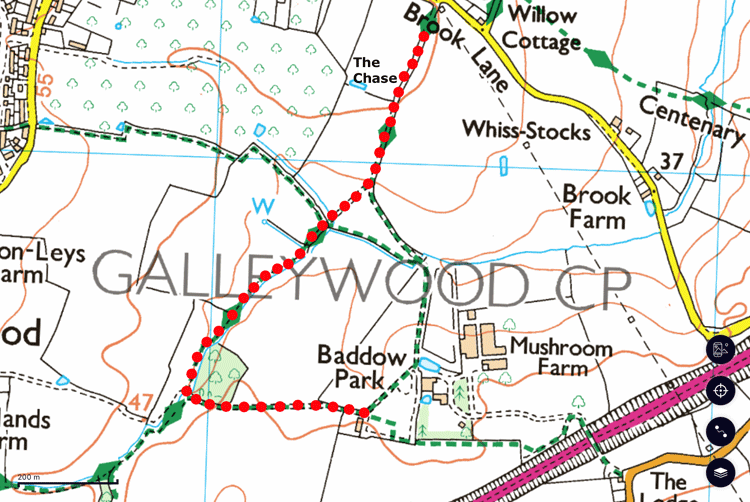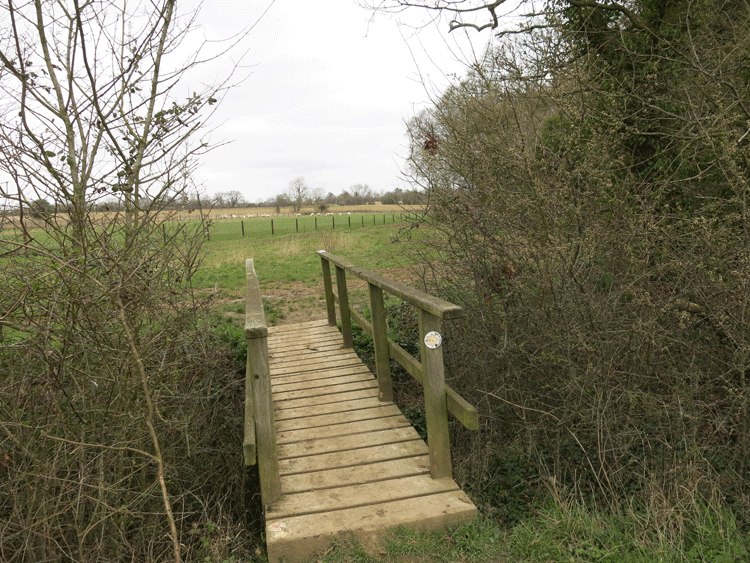 At the bottom of the hill you turn right, joining the Chelmsford Centenary trail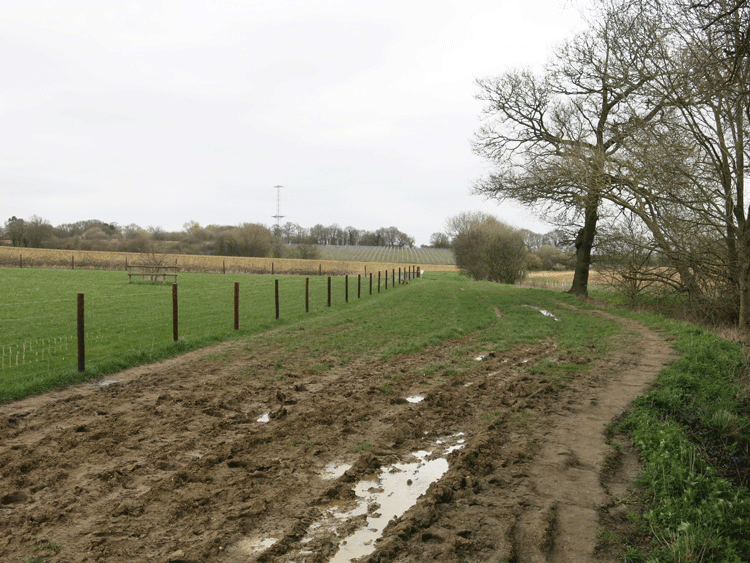 The path heads towards the vineyards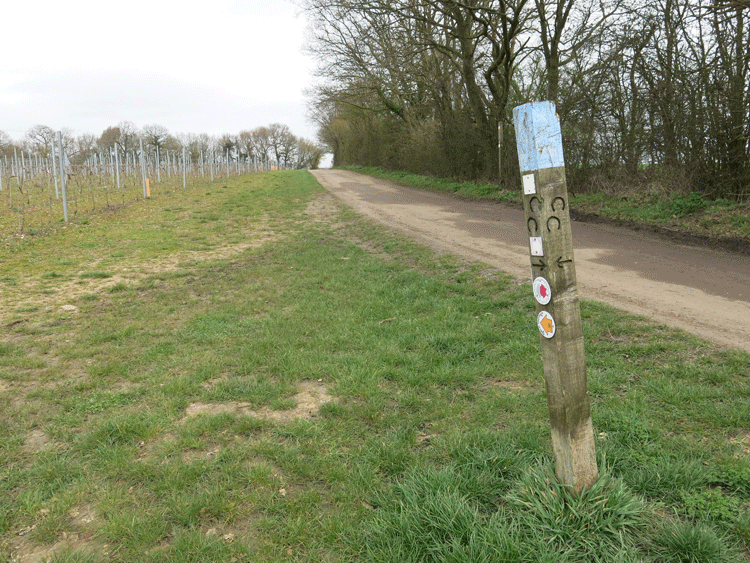 This road leads to The Chase and Brook Lane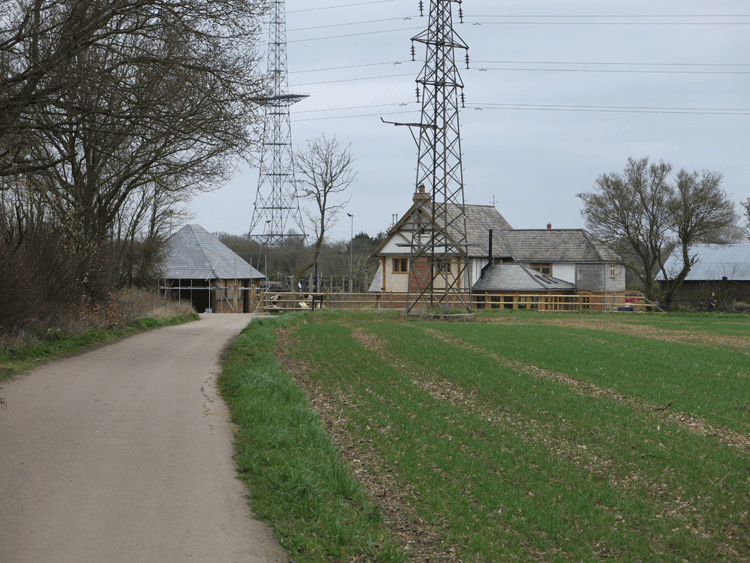 The Chase, with a new house being built on Brook Lane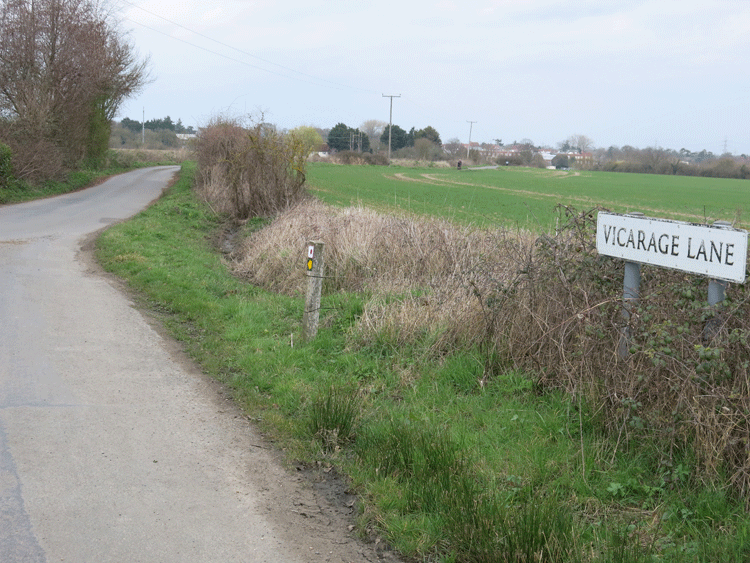 Turn left into Vicarage Lane and after 50 meters turn right across the fields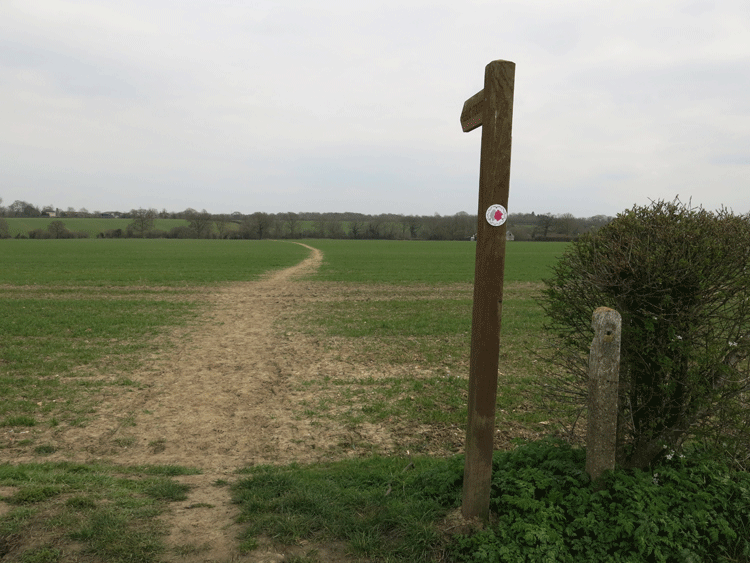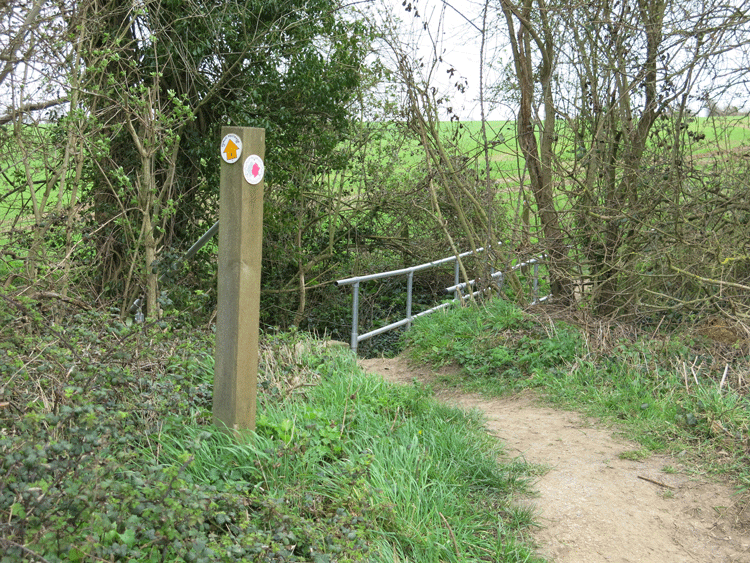 A small bridge links the second field to the first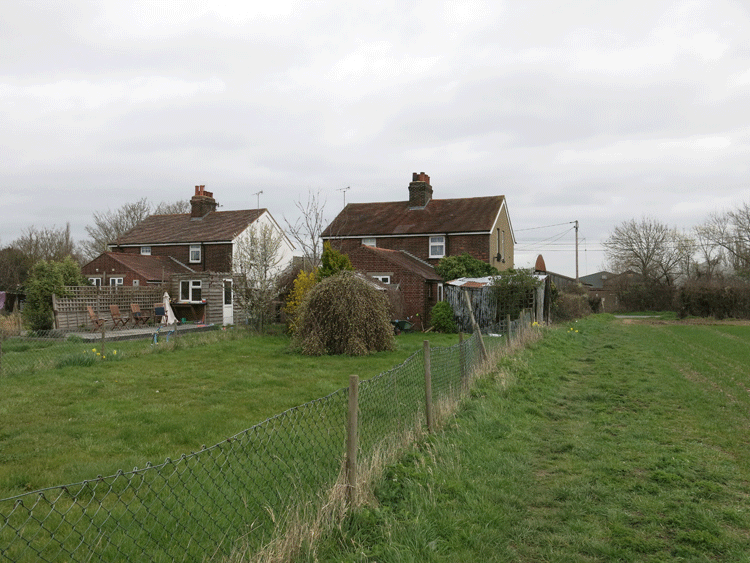 Approaching the houses opposite Great Mascalls Farm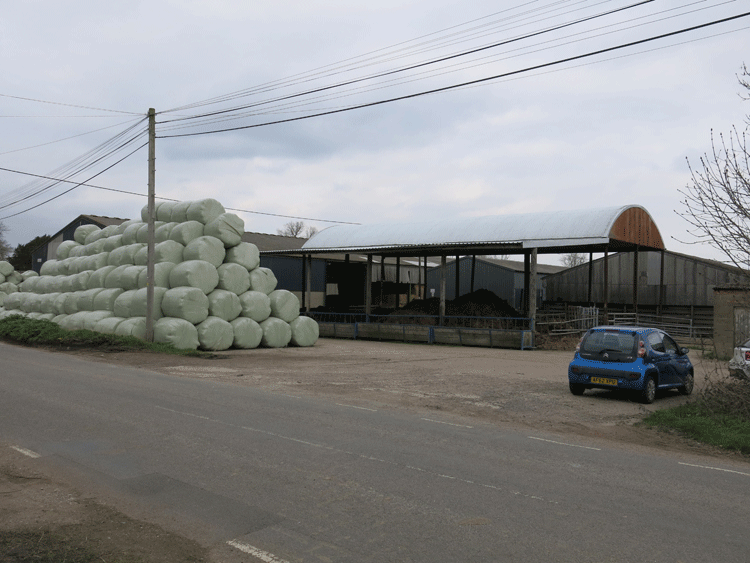 Great Mascalls Farm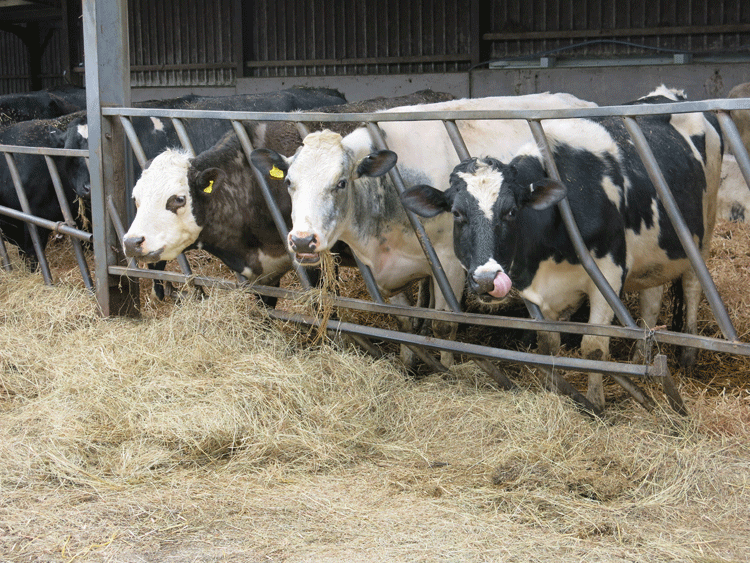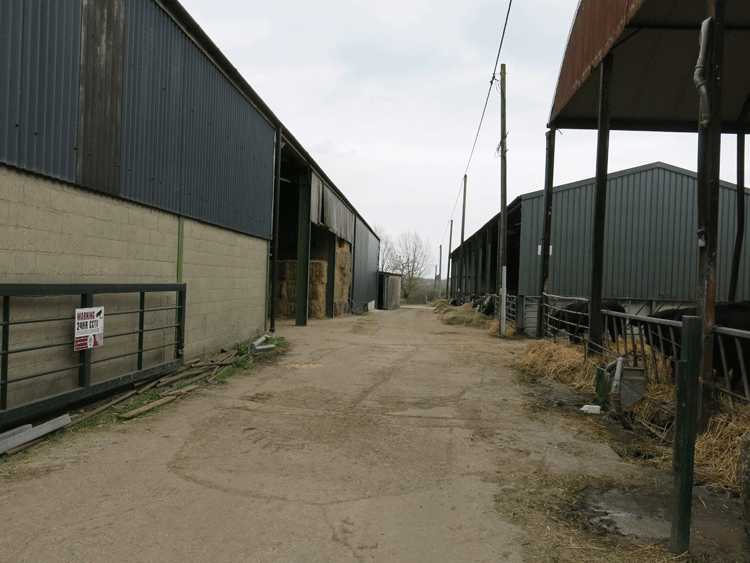 The path goes between the farm buildings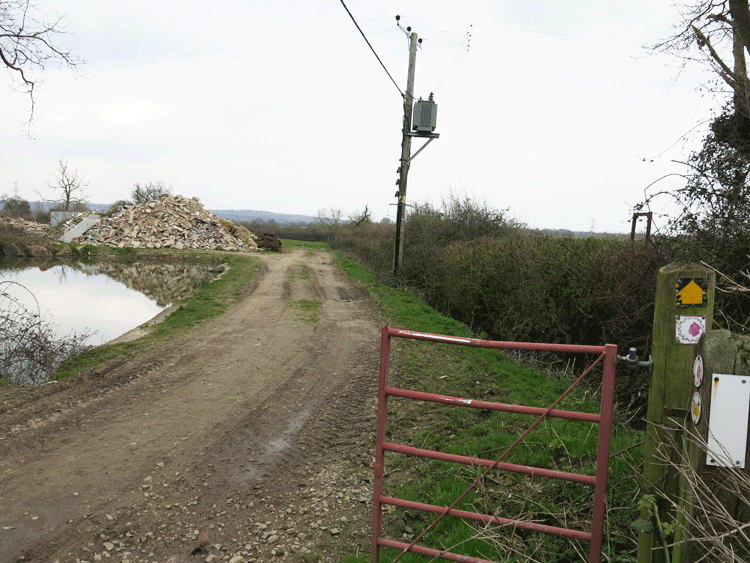 .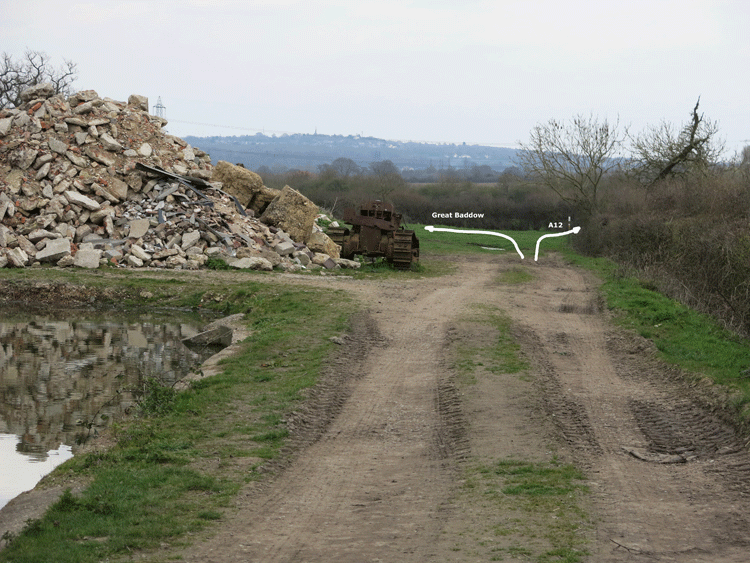 The path to the left goes to Great Baddow; the path to the right goes to the A12 double roundabouts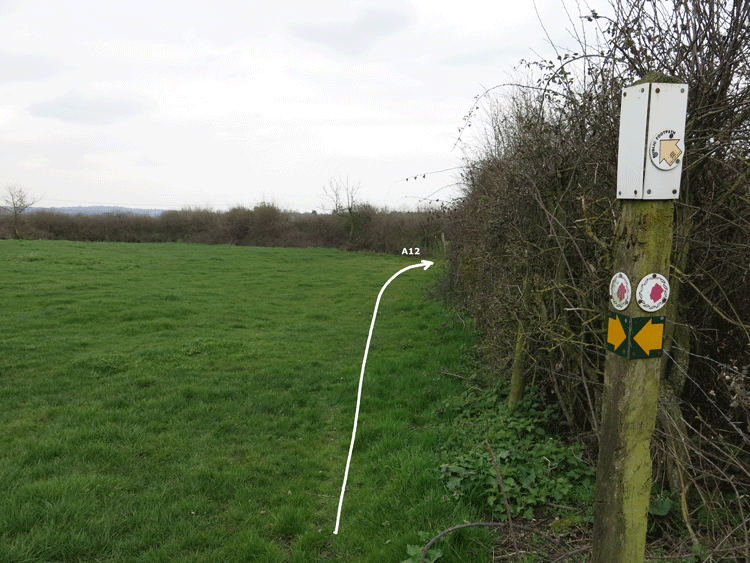 .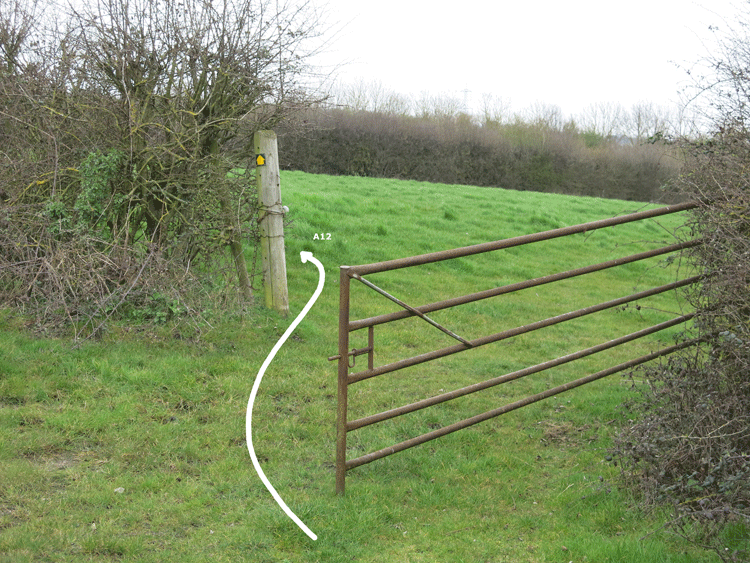 .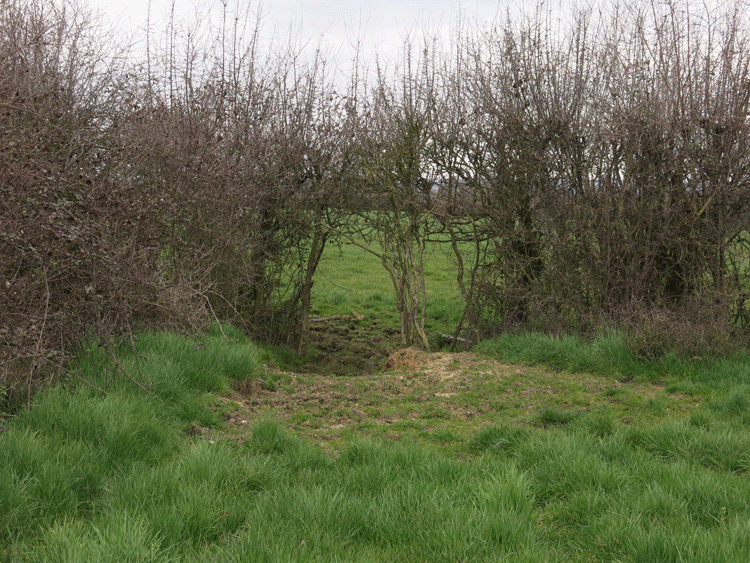 Gap in the hedge leading into the second field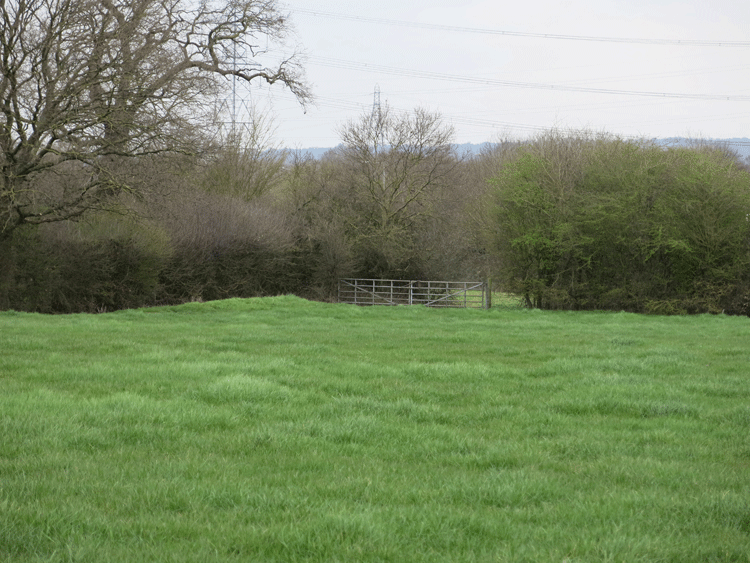 Head for the gate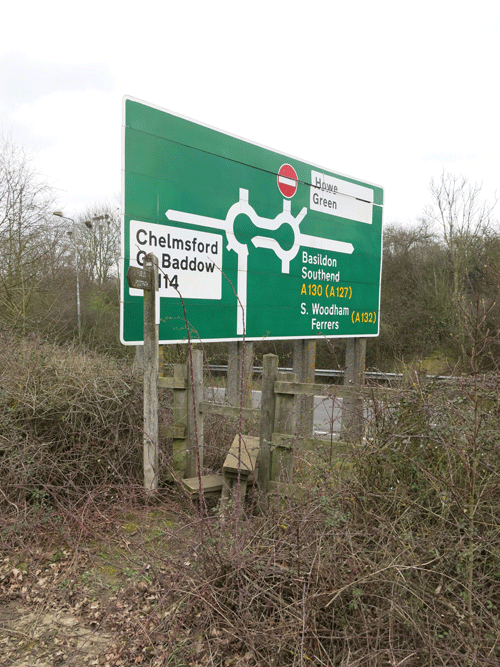 Over the stile by the road sign and walk down the left hand side of the A12 off-ramp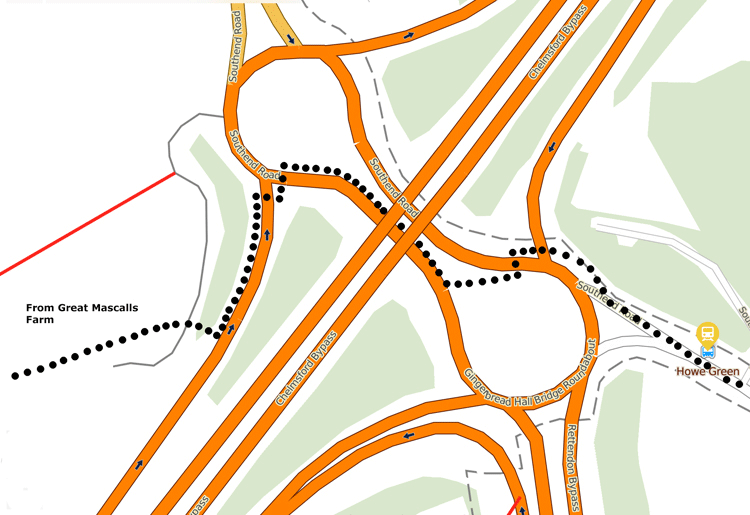 Crossing the double roundabouts is quite easy if you follow the route outlined and wait for the
lights to change in your favour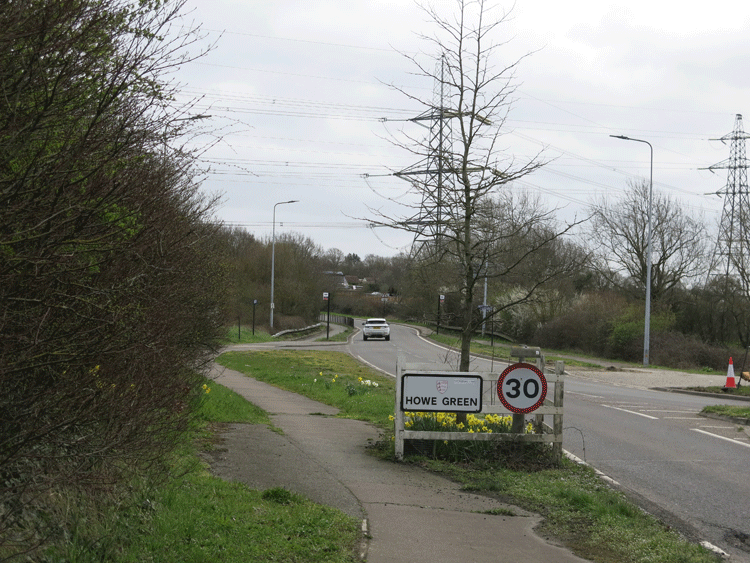 Back into Howe Green up Gingerbread Hill