11th August 2021
Distance

Time

Elevation in meters


Km
Elapsed
Hrs-Mins
Moving
Hrs-Mins

Gain

Loss

Min

Max

5.14
1H35
1H14
65
65
42
93
Our early afternoon walk started from the car park next to the Almhouses on a gloriously sunny day, just a short distance from Long Melford Holy Trinity Church.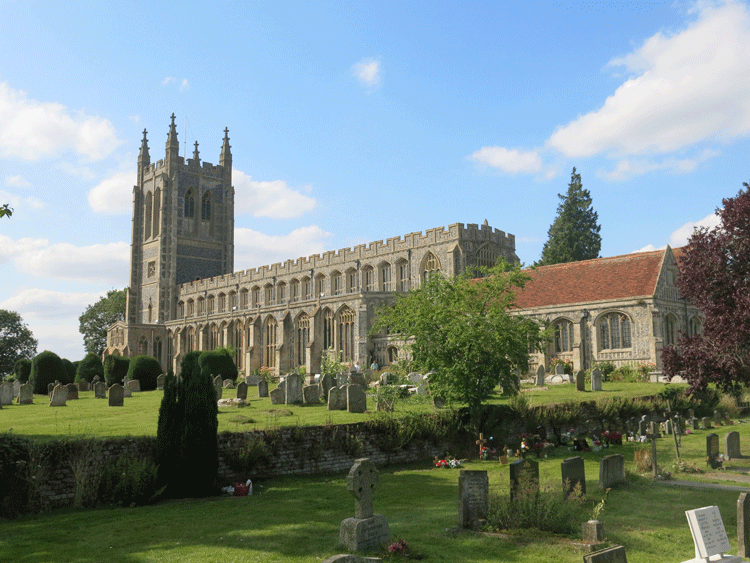 The Church of the Holy Trinity is a Grade I listed parish church and is one of 310 medieval English churches dedicated to the Holy Trinity.

The church was constructed between 1467 and 1497 in the late Perpendicular Gothic style. It is a noted example of a Suffolk medieval wool church, founded and financed by wealthy wool merchants in the medieval period as impressive visual statements of their prosperity.

The church structure is highly regarded by many observers. Its cathedral-like proportions and distinctive style, along with its many original features that survived the religious upheavals of the 16th and 17th centuries, have attracted critical acclaim. Journalist and author Sir Simon Jenkins, former Chairman of the National Trust, included the church in his 1999 book "England's Thousand Best Churches". He awarded it a maximum of 5 stars, one of only 18 to be so rated. The Holy Trinity Church features in many episodes of Michael Wood's BBC television history series Great British Story, filmed during 2011.

Courtesy of Wikipedia.org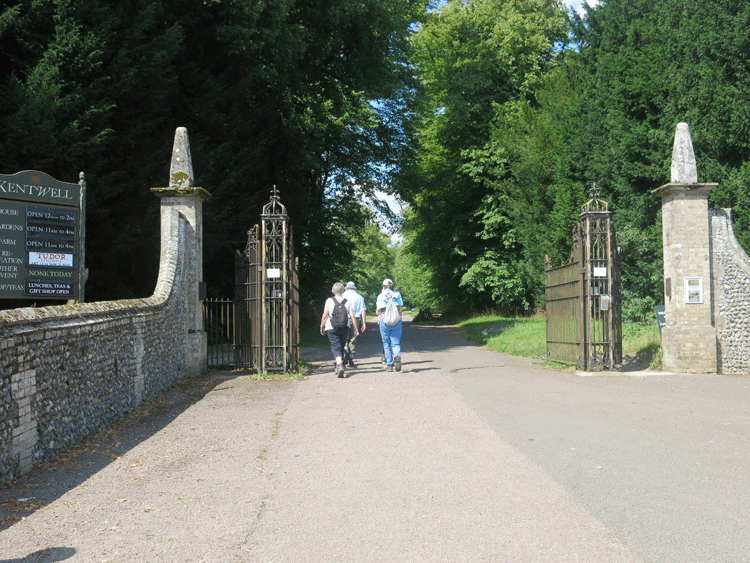 After a short walk along the A 1092 we turned left up the drive of Kentwell Hall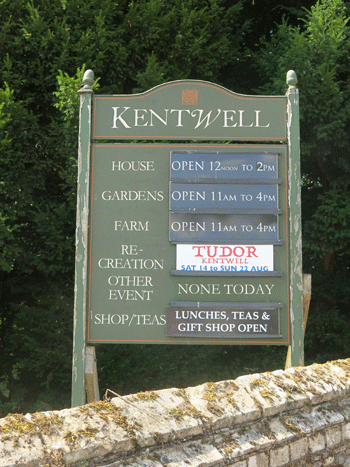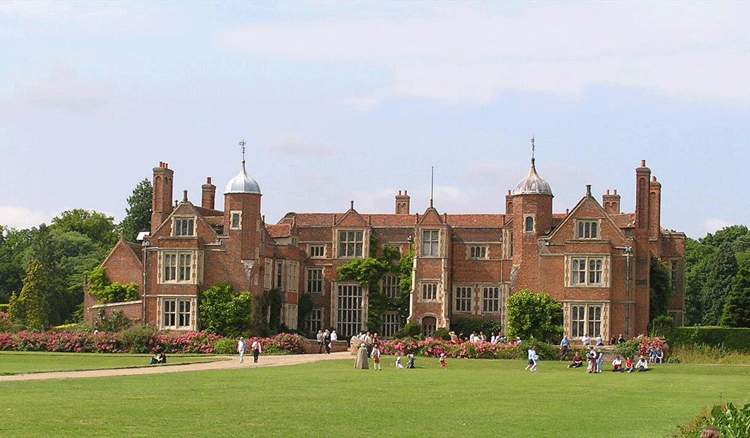 Kentwell Hall
(Stock photo courtesy of www.visitheritage.co.uk)
Kentwell Hall is a stately home in Long Melford, Suffolk. It includes the hall, outbuildings, a rare-breeds farm and gardens. Most of the current building facade dates from the mid-16th century, but the origins of Kentwell are much earlier, with references in the Domesday Book of 1086.

Kentwell has been the background location for numerous film and television productions, and, since 1979, has annually been the scene of Tudor and other period historical re-enactments, with weddings and other events. It also hosts Scaresville, an annual Hallowe'en event which won national awards in 2009 and 2018.

(Courtesy of Wikipedia.org)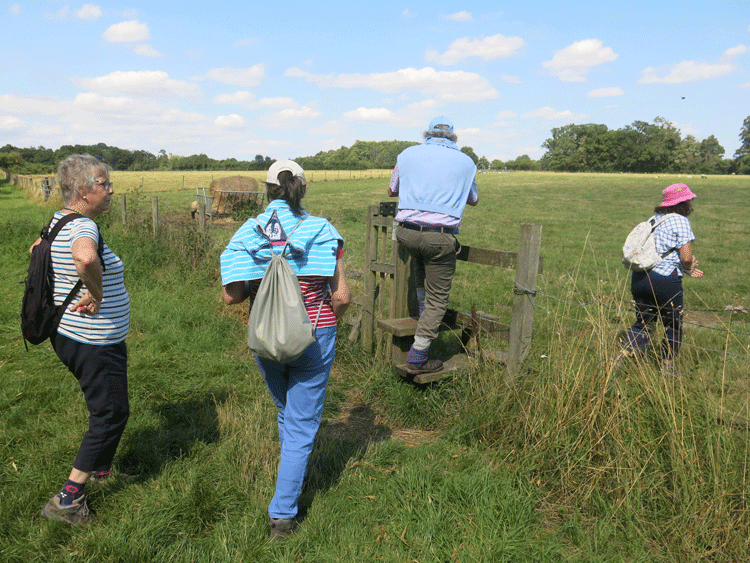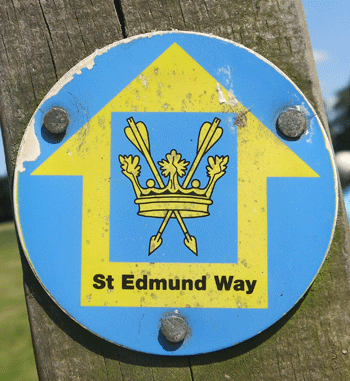 Part of the walk followed St Edmund's Way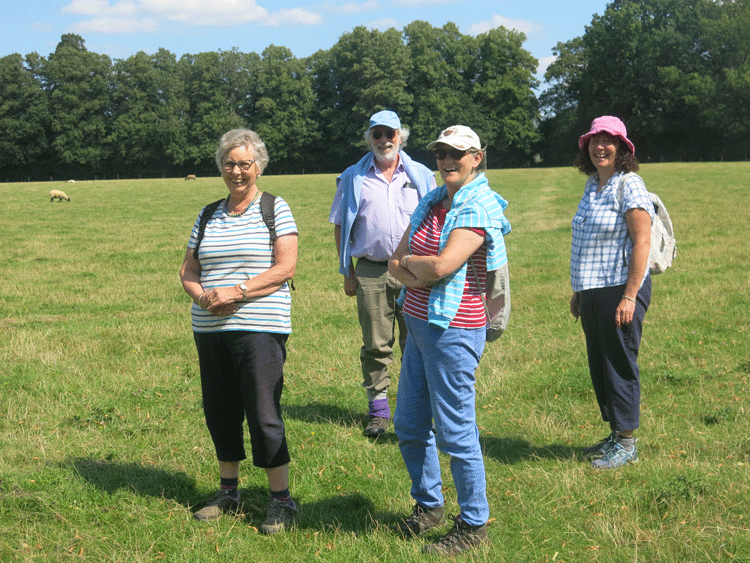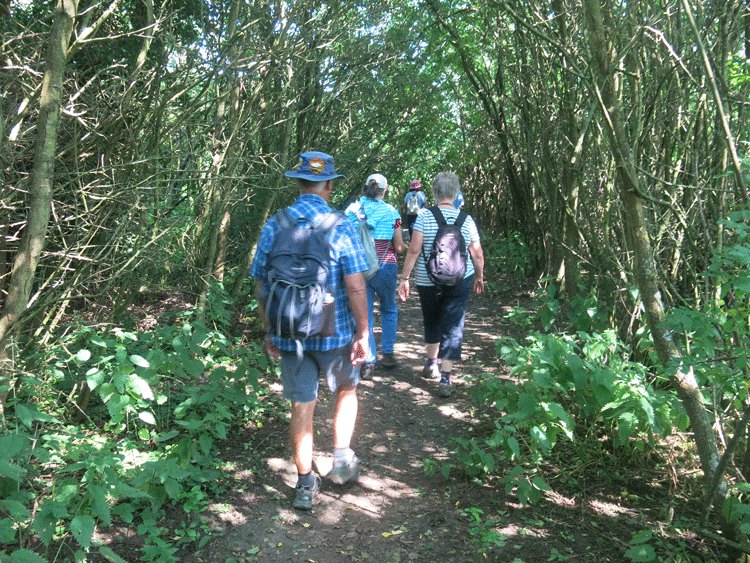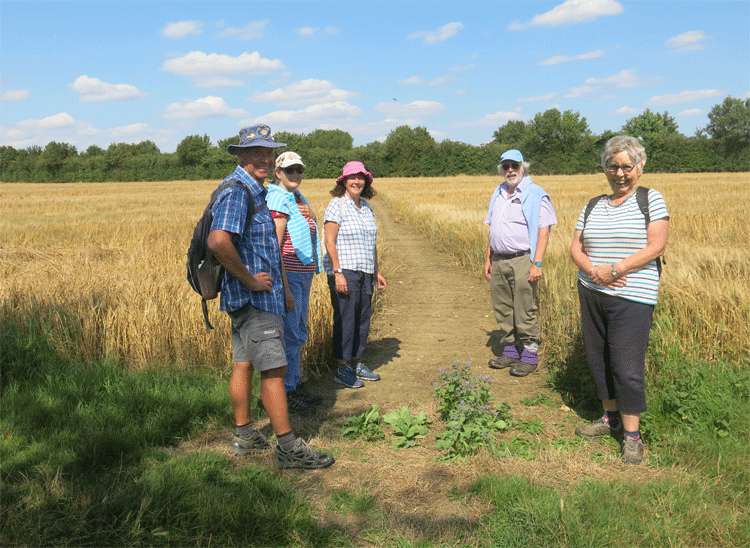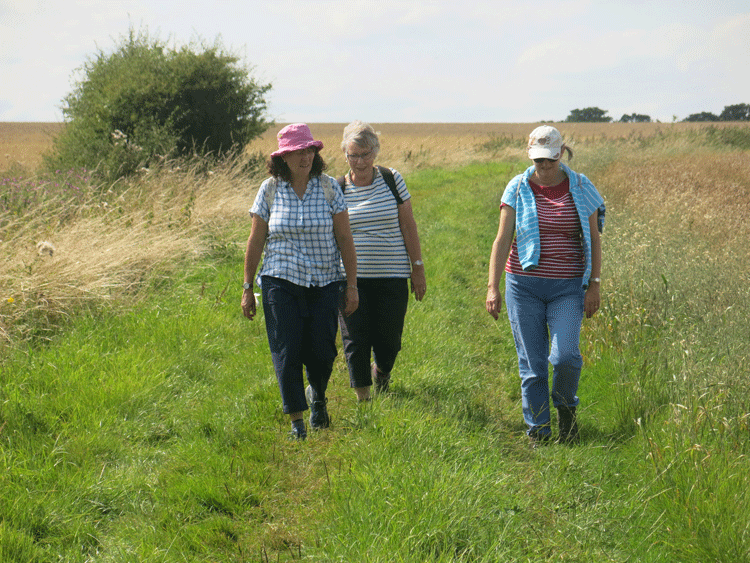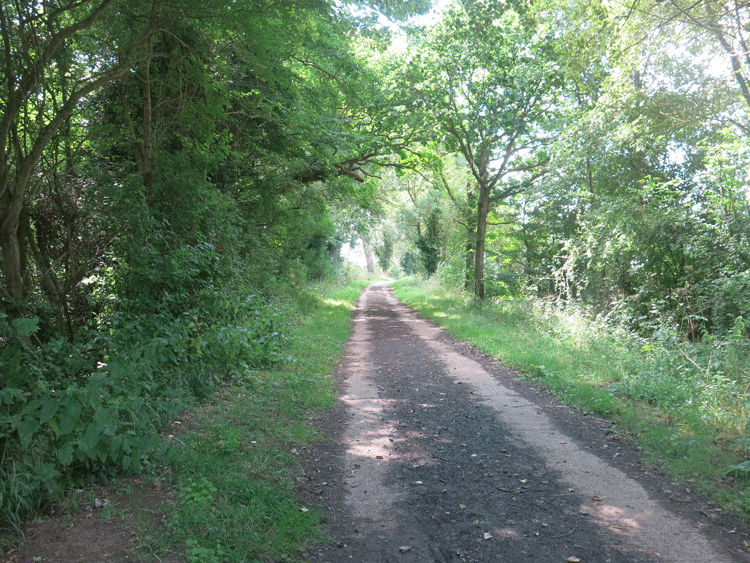 Track leading to Cherry Lane Garden Centre.