You may set off on your own to walk the Camino but you are not going to be lonely. In fact, the interaction with perigrinos from all over the world is one of the most rewarding aspects of the walk. Below are some of the people I met, whose company I much enjoyed, and who helped me complete the journey.
Buen Camino
Colin
(Scarborough)

David Myers
(Manchester)

Angelo
(Italy)

Richard
(Australia)

Marielle
(Mexico)

Fergus Thomas
(Bristol, U.K.)

Sebastian
(Melbourne, Australia)

Megan
(USA)

Molly
(USA)

Eric
(USA)

John Pomino
(Italy/Germany)

Jenny Pomino
(Italy/Germany)

Barry Sullivan
(Ireland)

Casper
(Denmark)

Arno
(Denmark)

Regina Obermayer
(Germany)

Micael Klain
(UK)

Lena Bjørnlund
(Jutland, Denmark)

Katie London
(California, USA)

Seung Yun Lee
(Korea & USA)

Michelle
(Canada)

Jane Wilkinson
(New Zealand)

Digby Wilkinson
(New Zealand - see note below)

Jean
(Belgium)

Klaus Haendler
(Austria)

Aniko Fenyvesi
(Hungary)

Bart Claes
(Belgium)

Gary Lee
(IoW, UK)

Franz
(Germany)

Andreus
(Germany)

Franz
(Holland)

Jacques
(Grenoble, France)

Joseph
(Germany)

Francisco Manrique
(Venezuela)

Petra Habanova
(Slovakia)

Martha Stewart
Apart from the above there were several other people who I enjoyed talking with but unfortunately they do not appear in my photos. These include Herbert (Austria), Daniel (USA), Anna, Beth, Leticia & Xavier and their father (Perth, Australia), Adolfo & Rosa (Mallorca), Christina (Lake Garda, Italy), Mels & Ena (Holland), Barbara & Louise (Twickenham), and Davide (Piza, Italy)
Fellow pilgrim Digby Wilkinson was awaiting the official announcement that he had been made "Dean-elect" of Wellington Cathedral as we tramped the Camino, and his installion took place on 26th January 2014.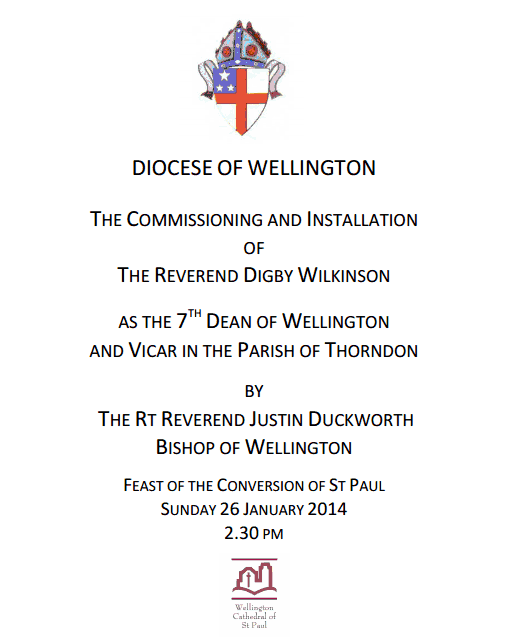 http://wellingtoncathedral.org.nz/installation-service-of-dean-digby-wilkinson/