The convent of San Marcos in León is today a luxury parador hotel. It also contains a consecrated church and museum, and is one of the most important monuments of the Renaissance in Spain. It is one of the greatest architectural jewels of León, together with the Cathedral, the Basilica of San Isidoro and la Casa Botines. It has a highly ornamental plateresque facade. (Wikipedia)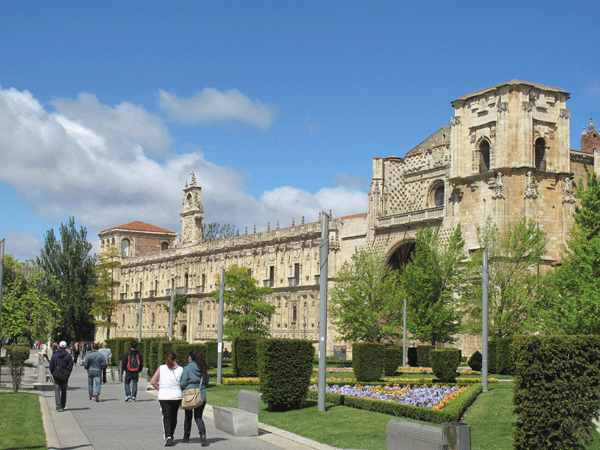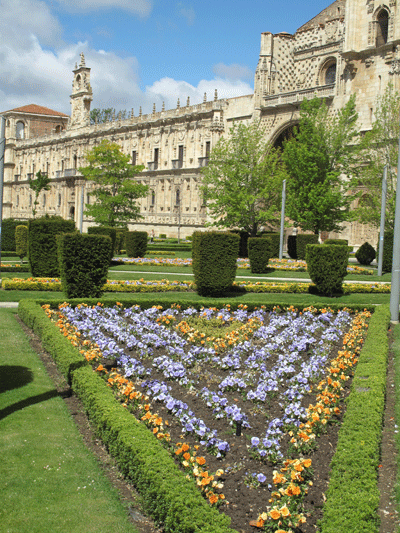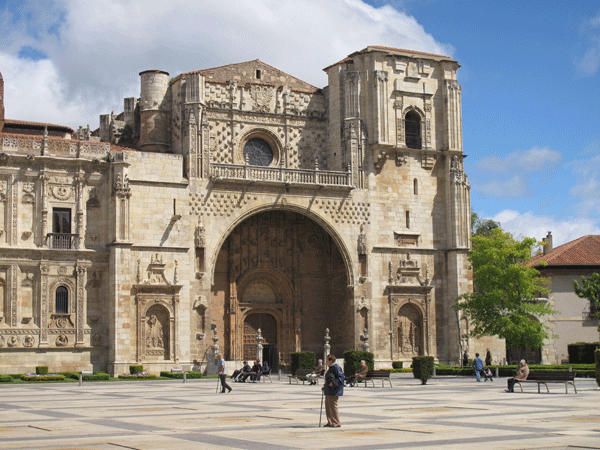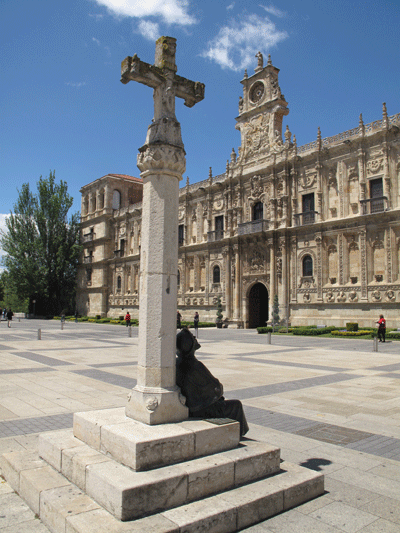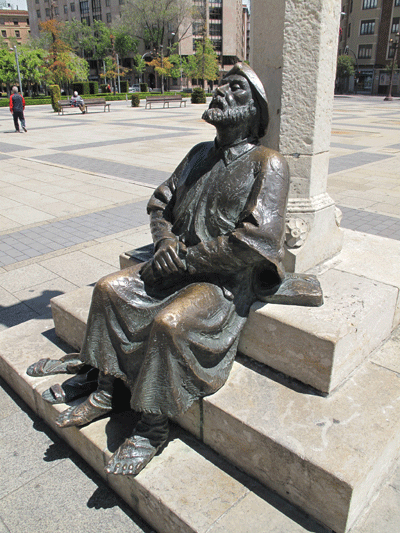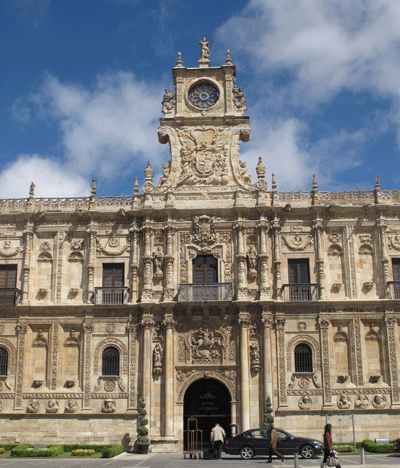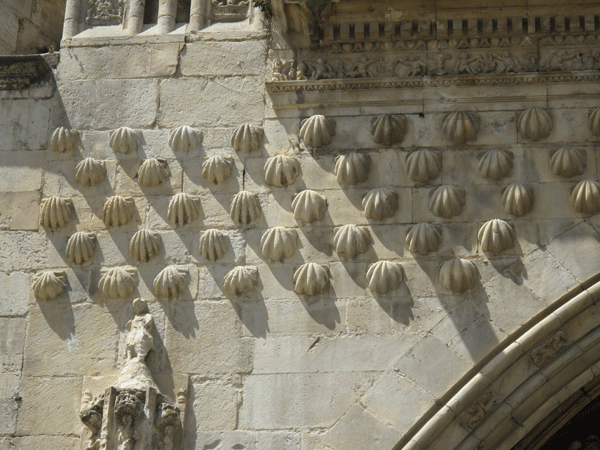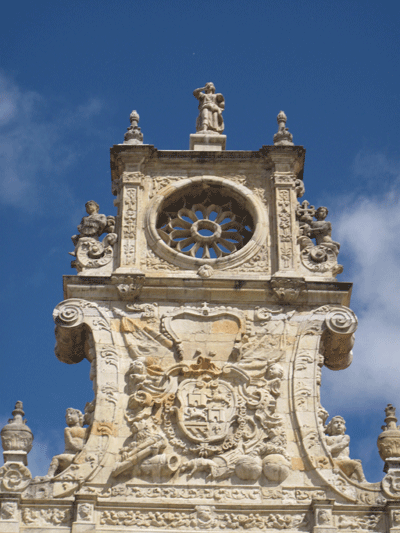 The entrance to San Marcos is crowned by the royal coat of arms, found in the center
of the crest is the shape of an ornamental comb.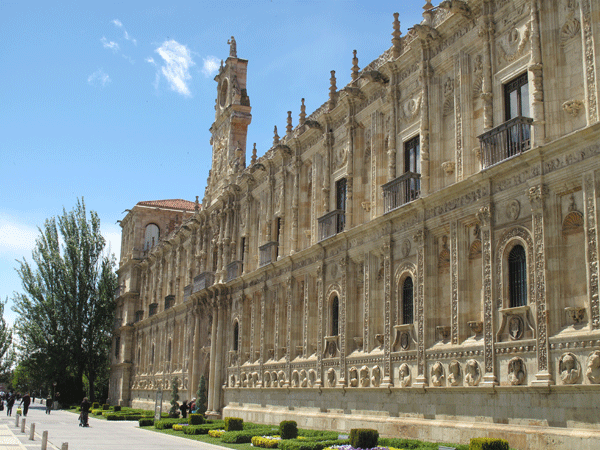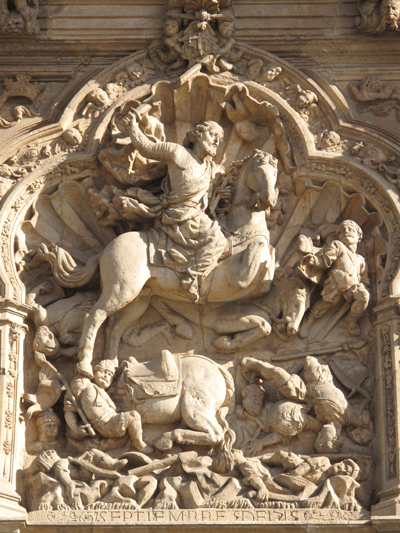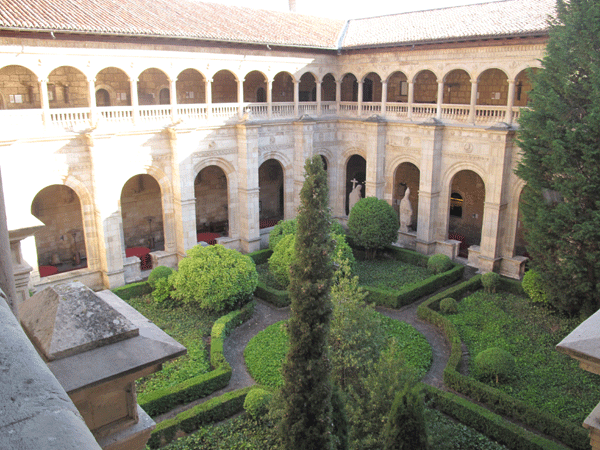 | | |
| --- | --- |
| | |
These four stone sculptures were not conceived to accompany the knights and friars who meditated in the cloisters at San Marcos. Rather, they are part of the collection of the Museum of León, which was set up in San Marcos in the 19th century. The carvings once adorned the cathedral, until 19th century restorers decided to remove them. because of their baroque style, they were considered unsuitable for a monument which sought to recreate a Gothic atmosphere with as much purity as possible.

Virtue Faith, holding a cross, and with her eyes closed
St Froilan, patron saint of the diocese of Leon
St James the Pilgrim, who holds a gourd canteen
Virtue Hope, represented by an anchor.