Day 32 Portomarín to Palas de Rei
Saturday 8th June 2013
22 km - 6 hrs
It was quite a stiff climb out of Portomarín. The weather was very grey, misty with light drizzle when we got to the top. Quite unpleasant, but then we were in Galicia noted for such weather! It brightened up as we reached Palas de Rei, but we realised that we had seen the last of the nice towns and from now on we would experience rather dreary places until we reached Santiago de Compostela.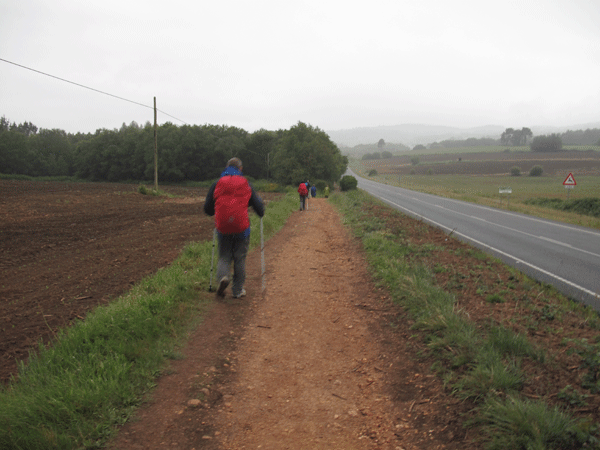 Leaving Portomarín along the LU-633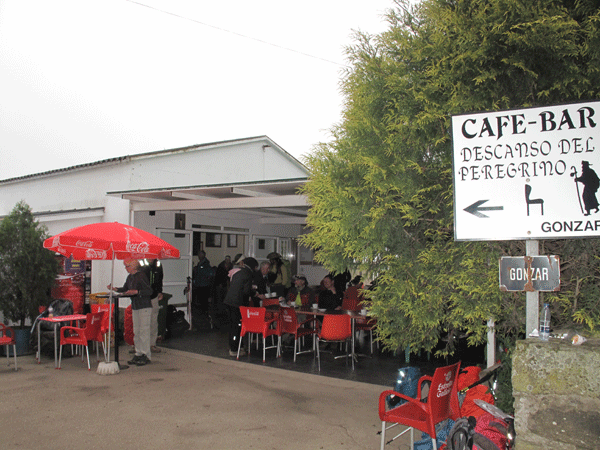 A welcome coffee stop at Gonzar, 8 km out of Portomarín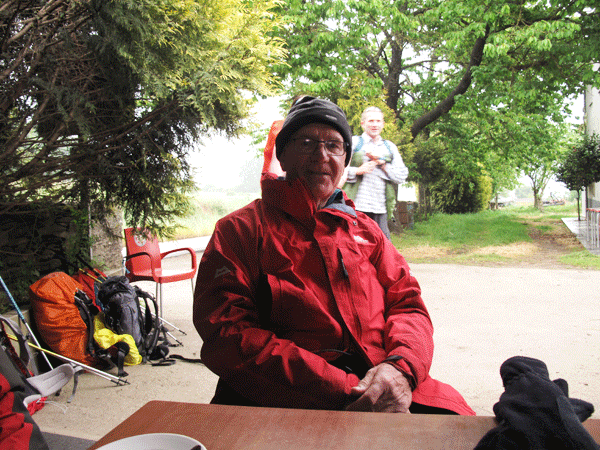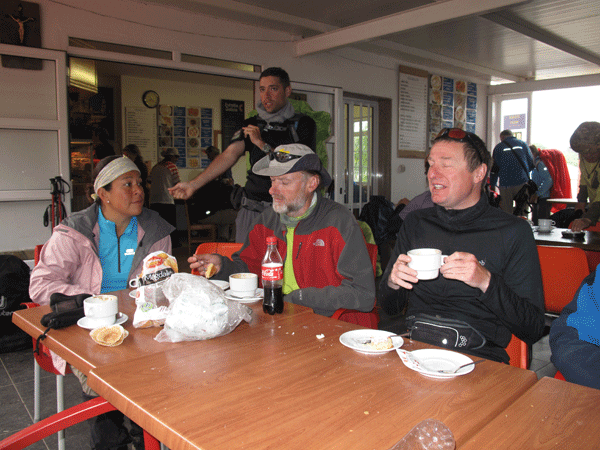 Beth, Francisco, Klaus and Gary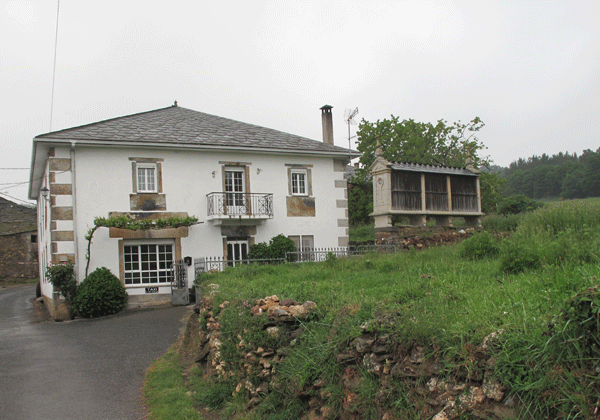 A nice house with its storage house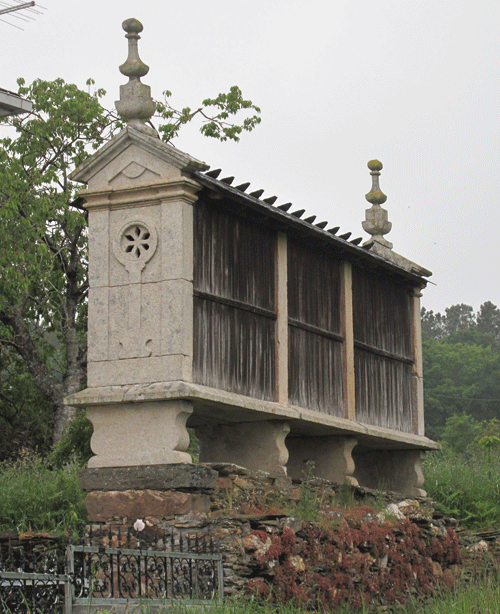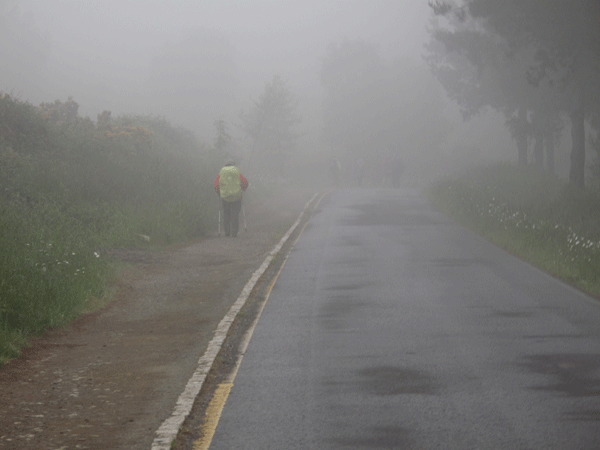 Typical Galician weather!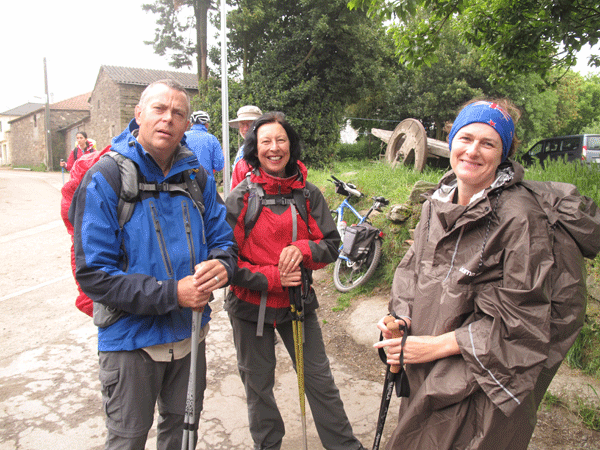 Meeting up with fellow New Zealander Fiona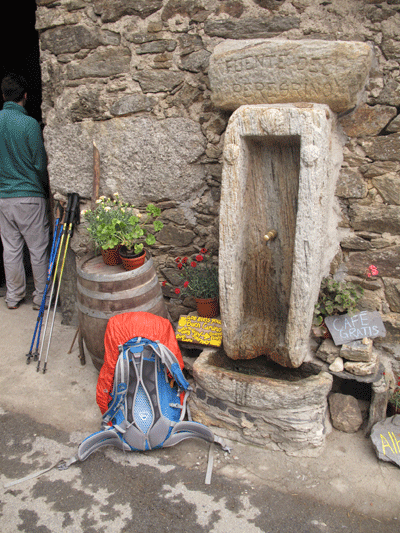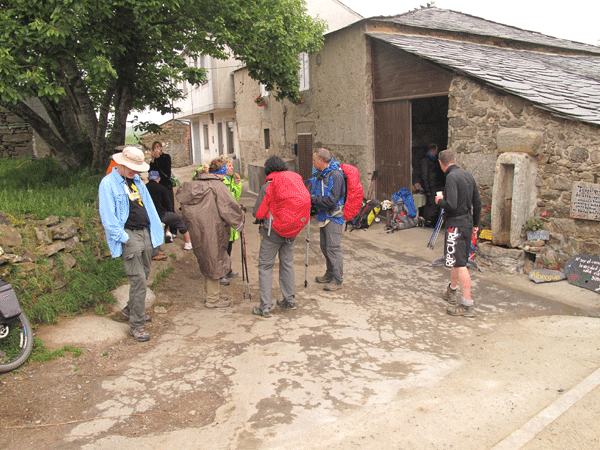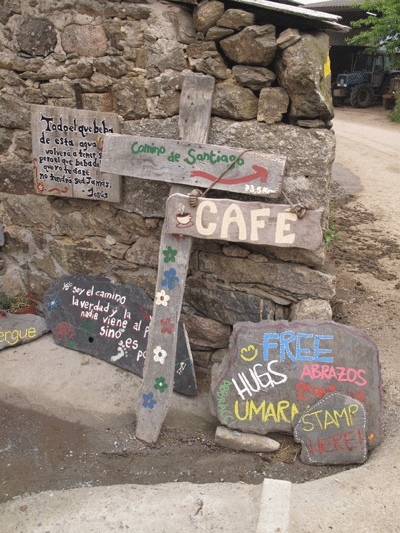 Free hugs!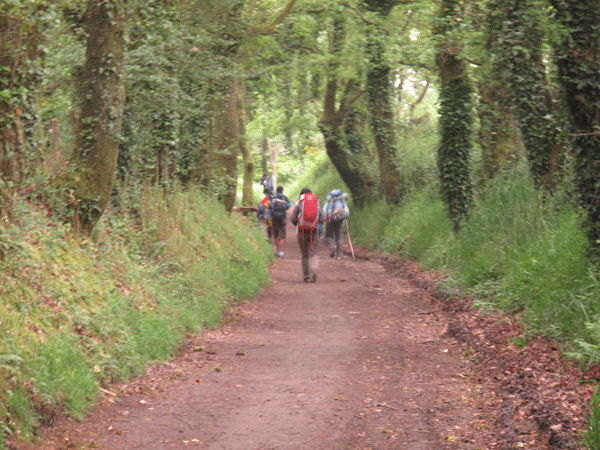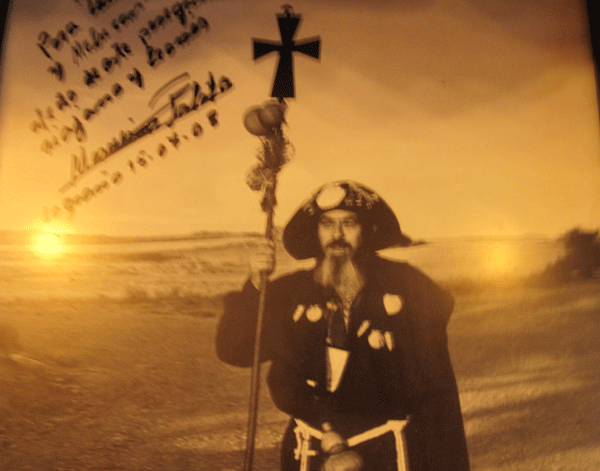 Ever wonder why it took the Americans 10 years to catch Osama Bin Laden?
He was hiding on the Camino that's why!
Accommodation Notes
Digby and Jane stayed at the Buen Camino Albergue in Palas de Rei and I found a nice spacious single room with en suite across the road at Pension Residencia Barcelona for 36 euro.