Day 2 Roncesvalles to Zubiri
Wednesday 27th March 2013
21.5km - 6.5 hrs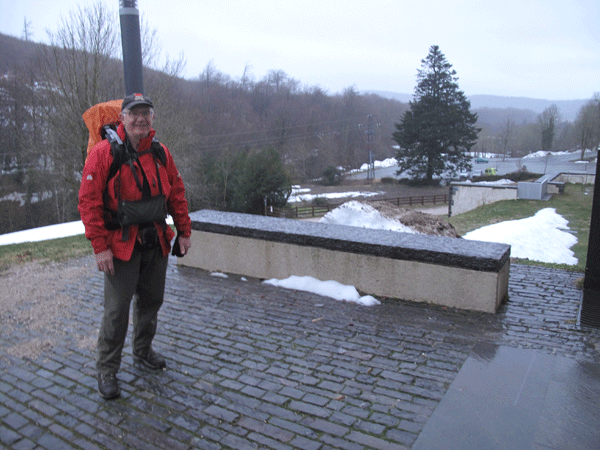 Ready for off - outside Roncesvalles Monastery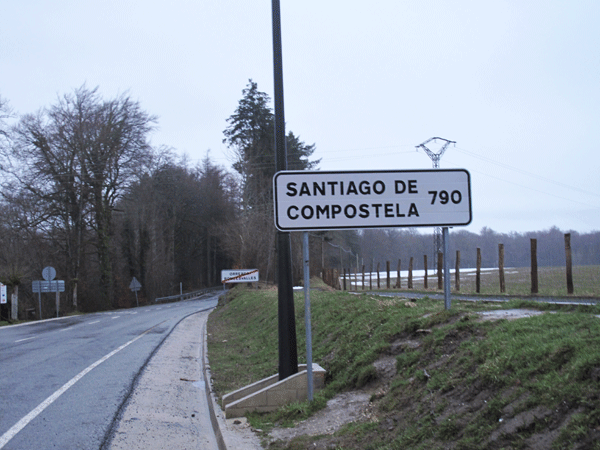 Not that far then? Only 790 km to go!
I started walking on the designated track to the right of the sign above, but soon became bogged down in mud and remaining snow. Rather than continue I made my way back on to the road where I joined Adolphus and Rosa again, and we walked together to Auritz Burguete, where we stopped for breakfast at the Bar Fronton. I continued on the road as far as Aurizberri Espinal with them, and shortly thereafter went back to the Camino trail.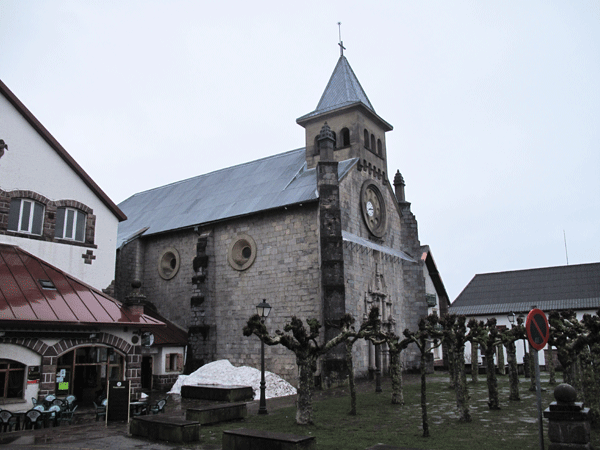 The church at Auritz Burguete
( "Auritz" in Basque, "Burguete" in Castilian)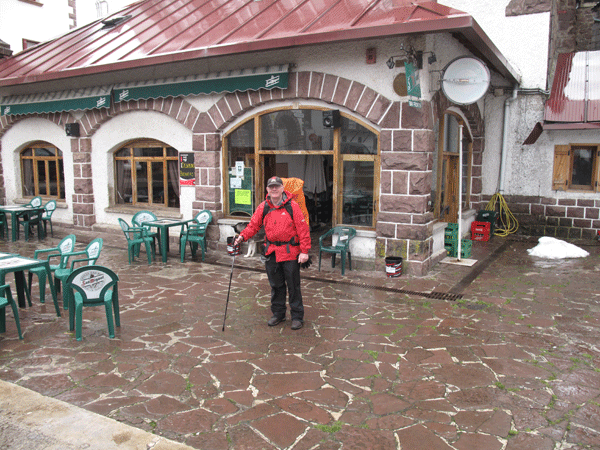 Ready for off again, after breakfast in Bar Fronton, Auritz Burguete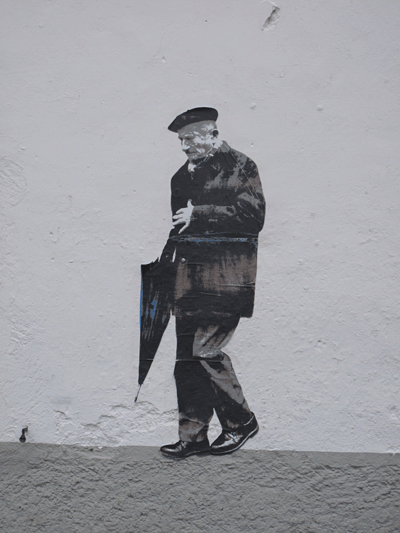 Some Banksy style art, Spanish style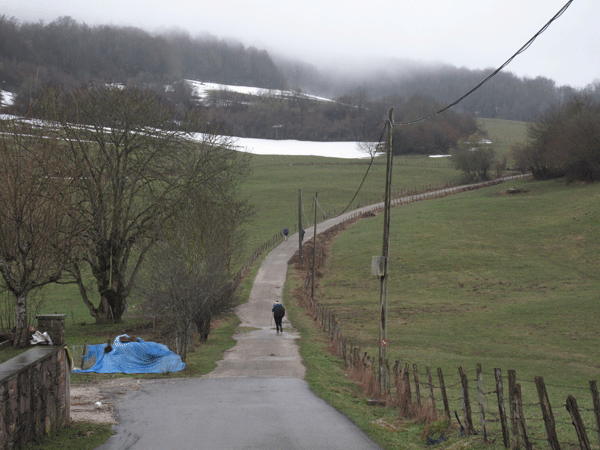 The paths were clear ahead, if somewhat muddy in places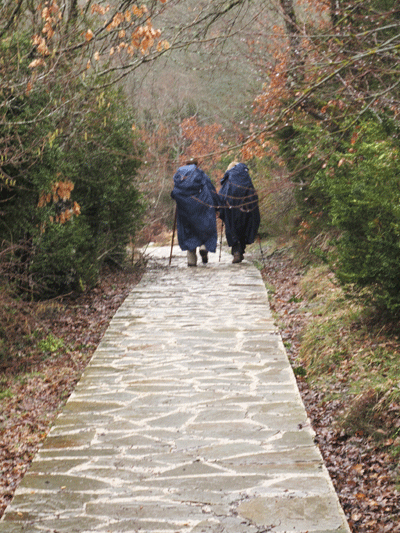 Ponchos are light and airy, but not so good in wind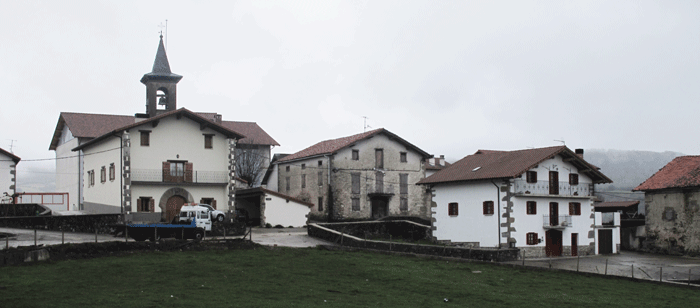 Skies still grey and misty as I reached Erro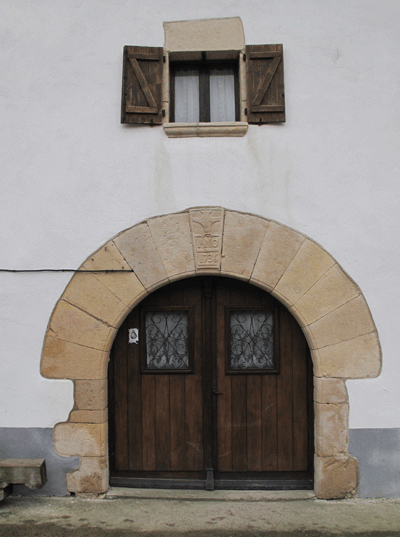 A lovely Spanish doorway circa 1736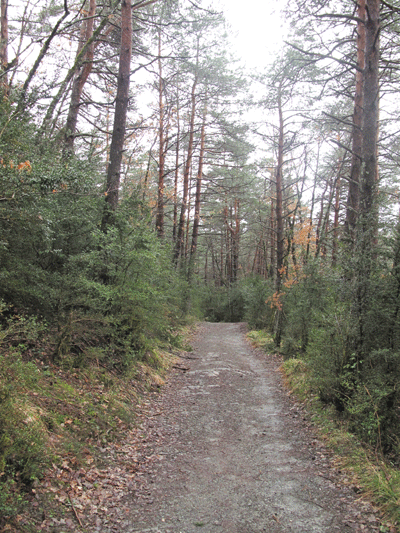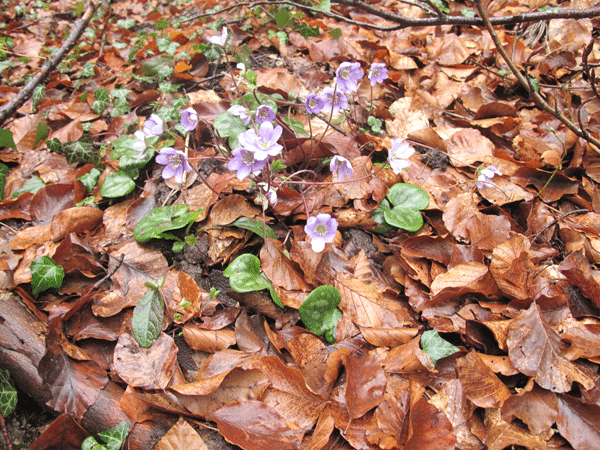 Signs of spring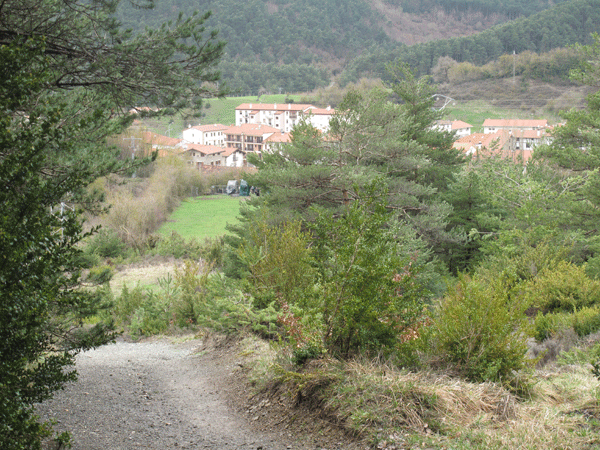 Dropping down into Zubiri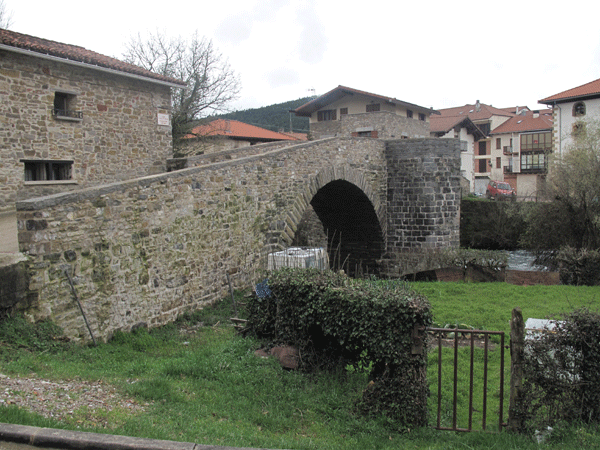 The medieval Puente De La Rabia
Accommodation Notes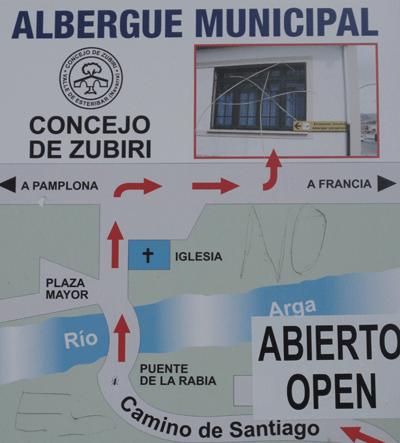 There are several Casa Rural and private albergues near the Puente De La Rabia,
but I headed for the Municipal Albergue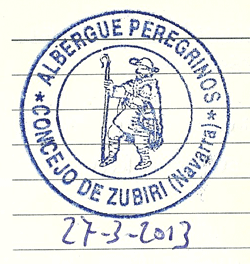 The Municipal Albergue, Zubiri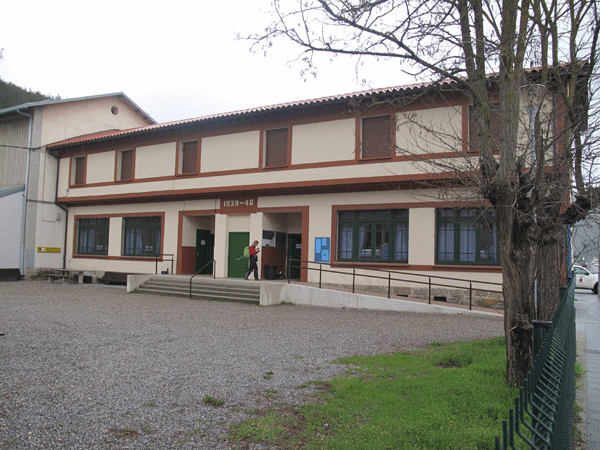 The Municipal Albergue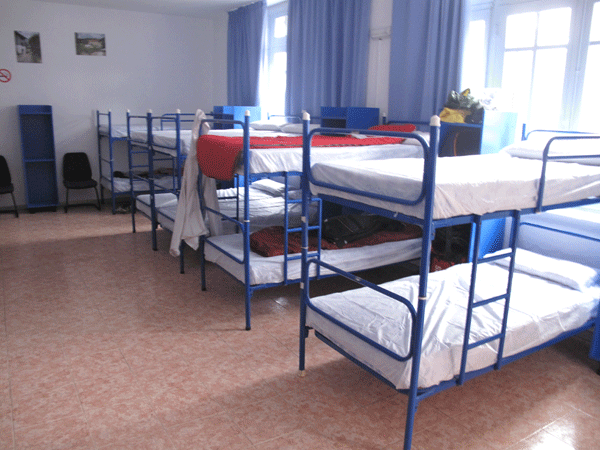 My accommodation for the night, for 8 euros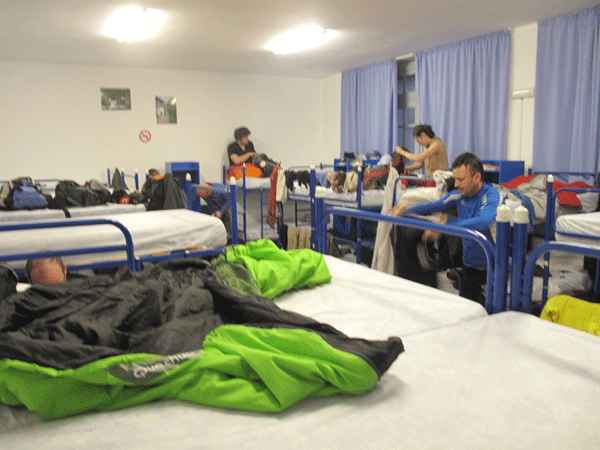 A bit busier early the next morning!