Pamplona (Burlada District) to Puente La Reina
27km - 9 hours
(including time at Eunate)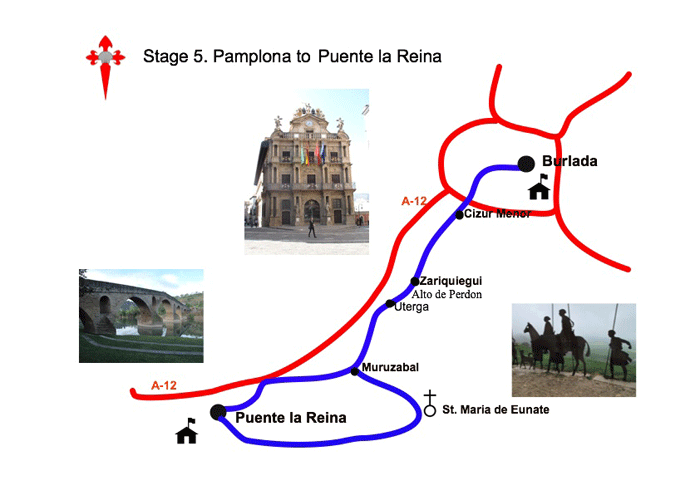 Magdalena Bridge

The most important of the four medieval bridges that cross the River Arga as it passes through Pamplona. It was built in the 12th century and later reformed in the 14th. It has three slightly pointed large arches, triangular cutwaters and other round arches (called "labels") on the supports. It is related to the bridge at Puente La Reina. A stone cross, probably built in the 16th century indicates the entry into the city of the Pilgrim's Way to Santiago at one end of the bridge. The cross bears an image of St. James.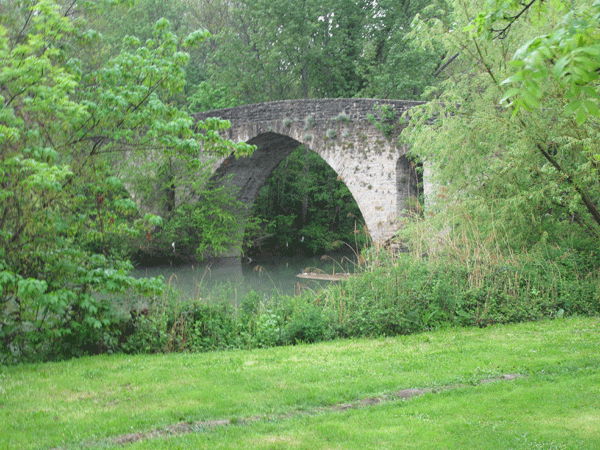 Magdalena Bridge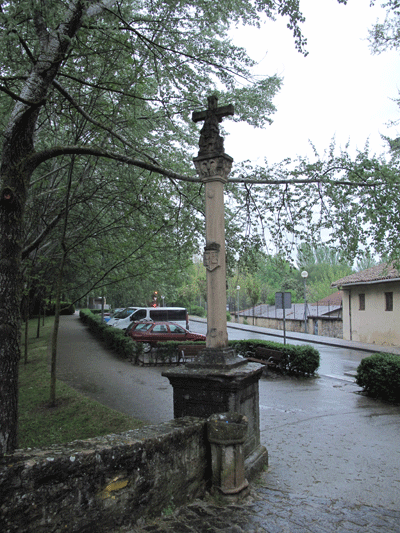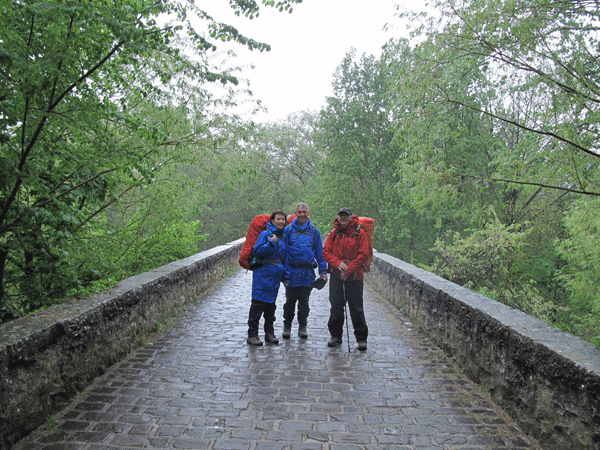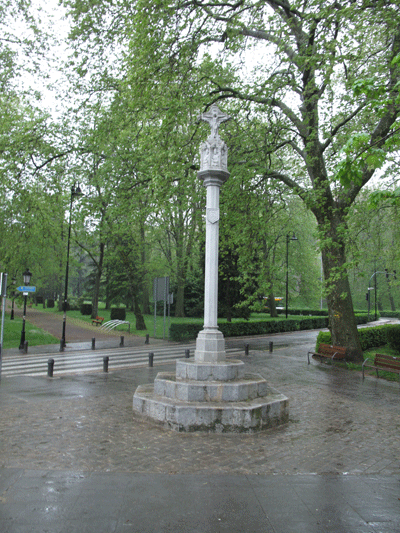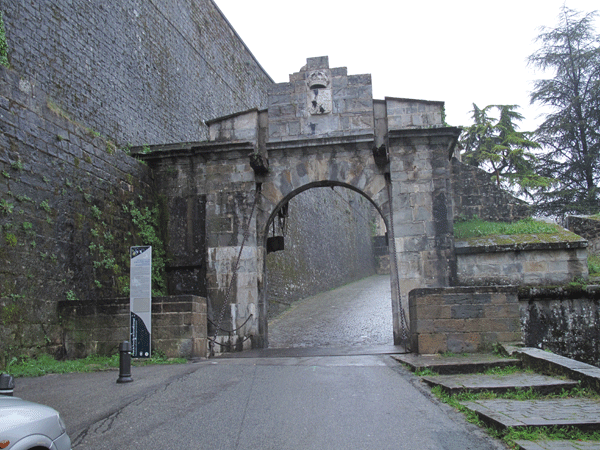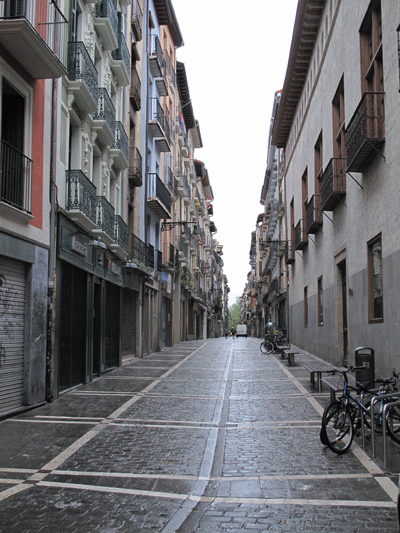 Calle Mayor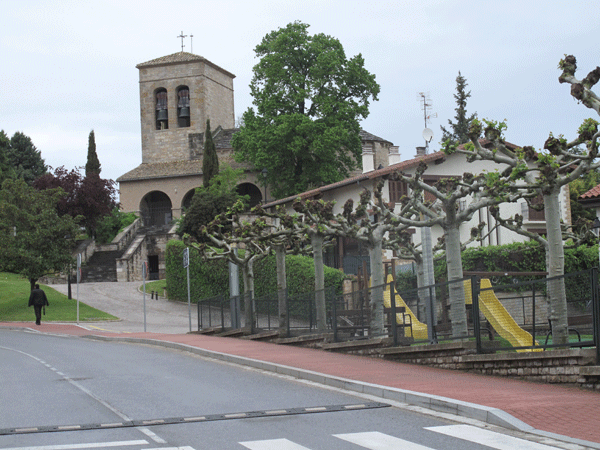 Cizur Menor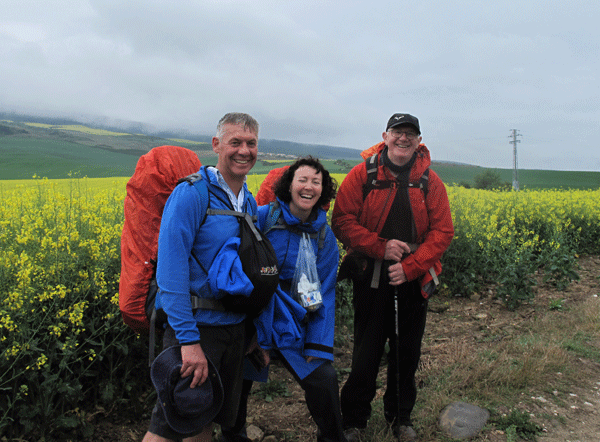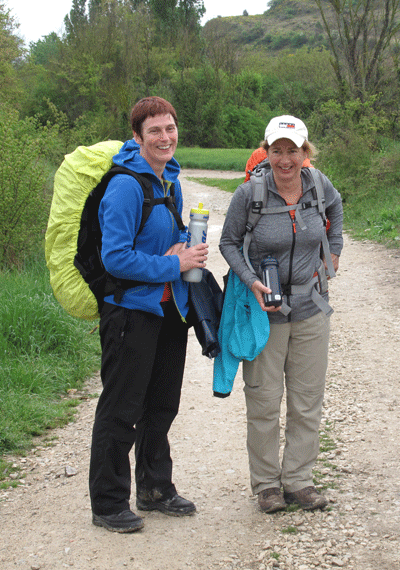 Marja and Marlies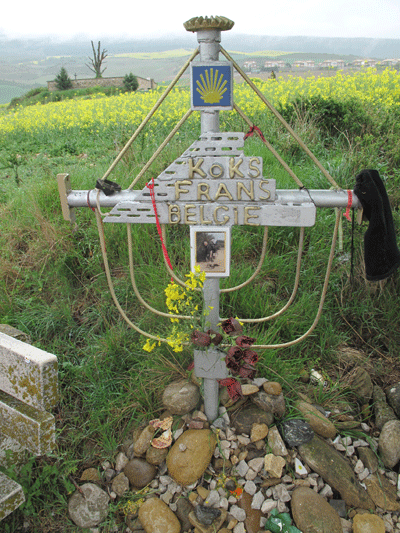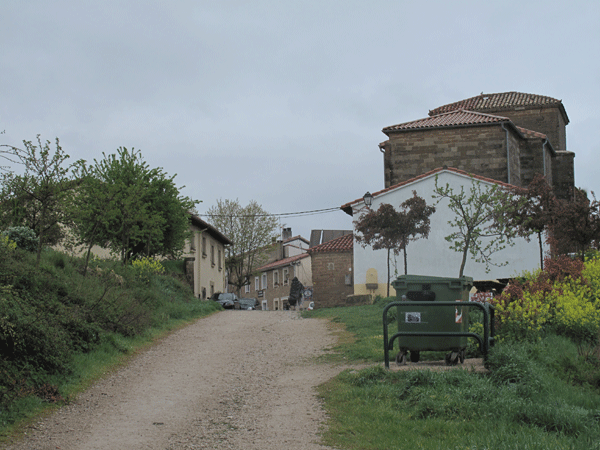 Approaching Zariquiegui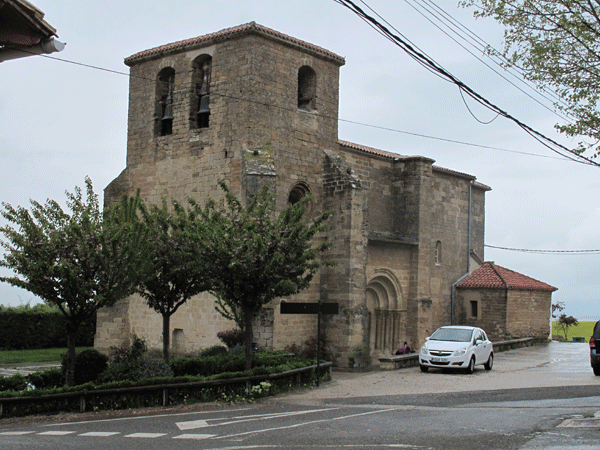 Iglesia San Andres, Zariquiegui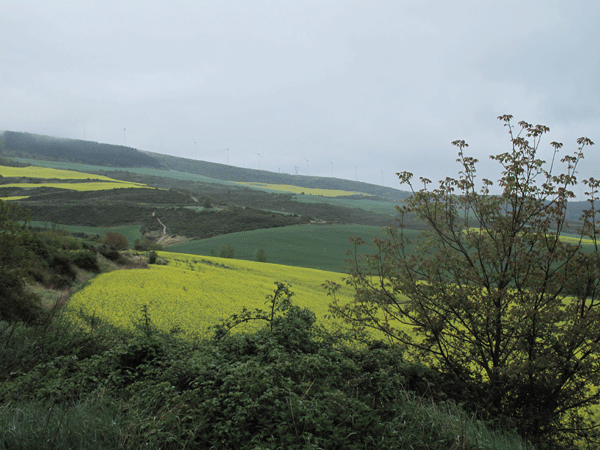 Looking towards Alto de Perdon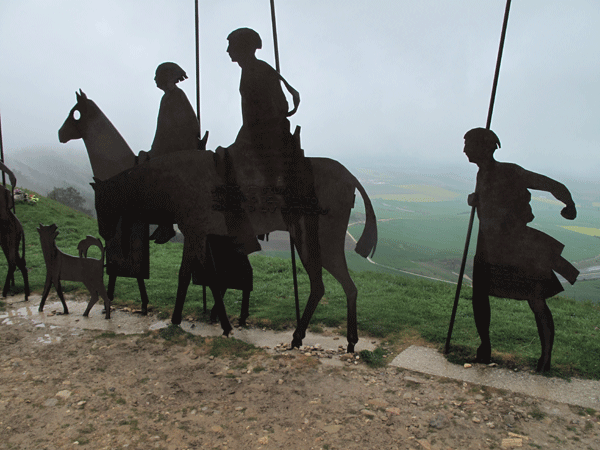 Alto de Perdon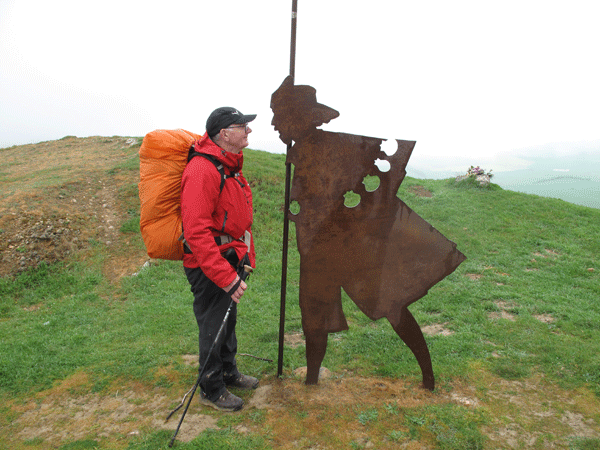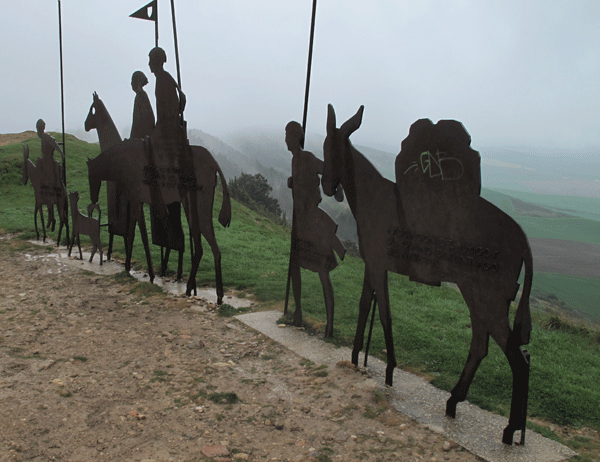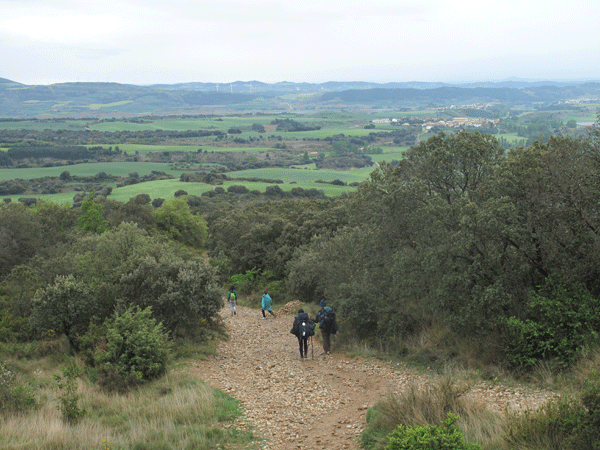 Descending from Alto de Perdon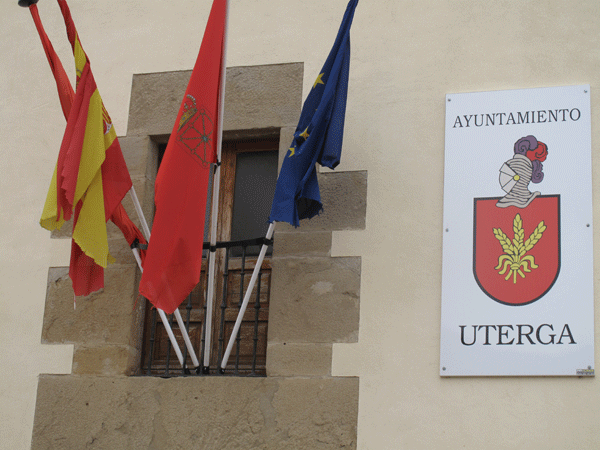 Uterga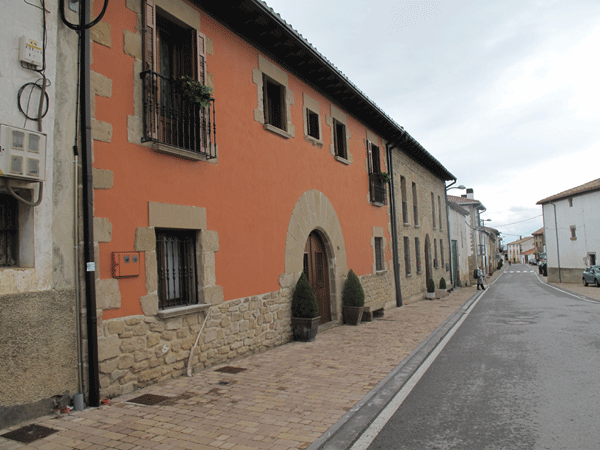 Uterga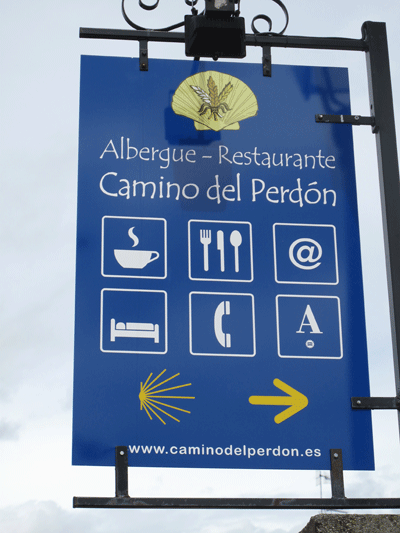 Albergue Camino del Perdon, Uterga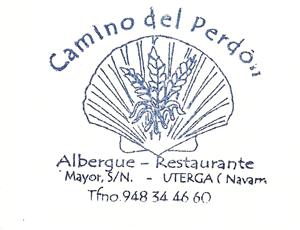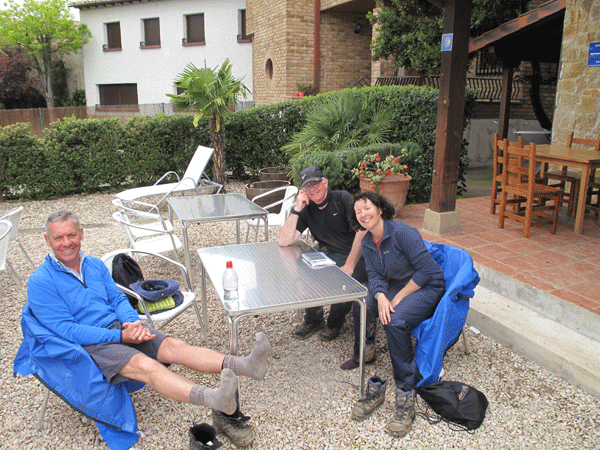 Albergue Camino del Perdon, Uterga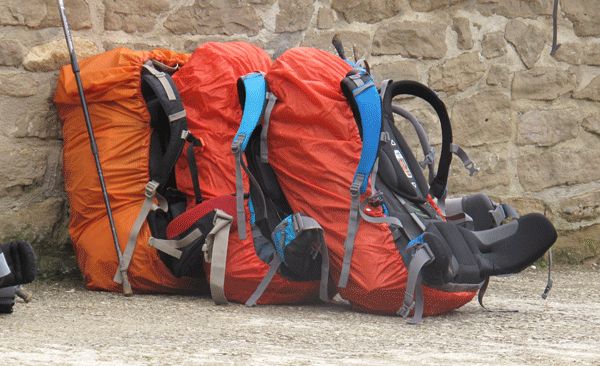 Accommodation Notes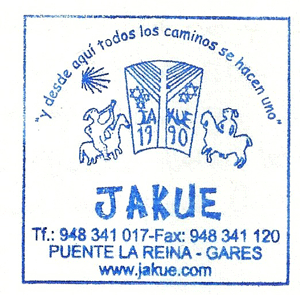 I had a single room at Hotel Jakue which was very comfortable, and after the long day it was nice to soak in the bath. The room cost for single occupancy was Euro 62; the buffet meal in the evening was Euro 13 and their basic breakfast was Euro 4.

The next morning I had the chance to inspect the albergue section of Hotel Jakue in the basement, and must say that it was very nice.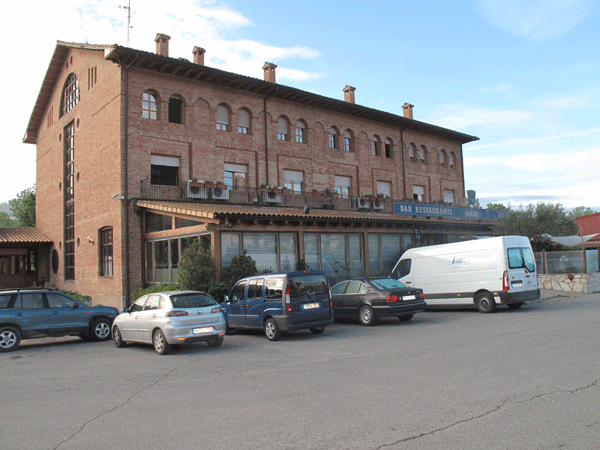 Hotel Jakue, Puente la Reina, a hotel and albergue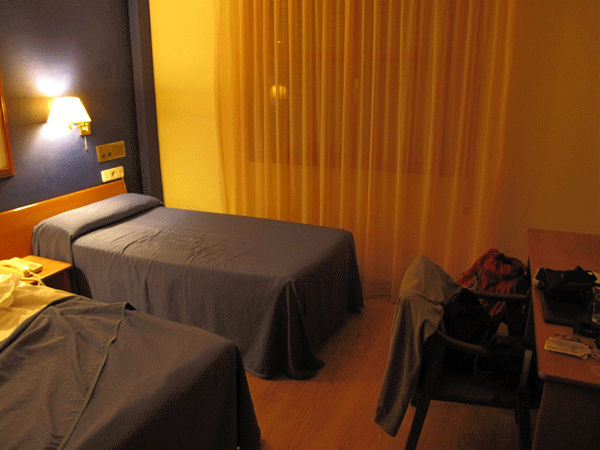 My twin room, Hotel Jakue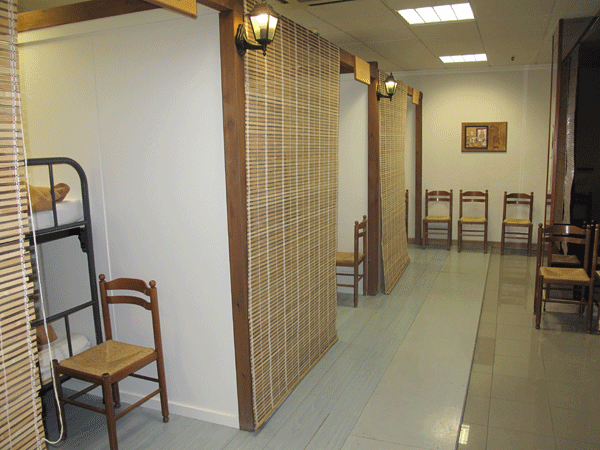 The albergue section of Hotel Jakue, in the basement