Day 2 - Jedfoot Bridge to Kirk Yetholm
Monday 11th July 2106
This section of St. Cuthbert's Way has an initial stretch beside the River Teviot before crossing rolling farmland and fields to the castle at Cessford. Road walking leads on to the village of Morebattle before the climb to Wideopen Hill - a fine ridge walk with superb views. The stage ends at the attractive village of Kirk Yetholm. The route is normally posted at 28 km; our walk was slightly less as we stated at Jedfoot Bridge, close to Jedburgh, instead of going back to Harestanes Countryside Visitor Center.
Distance

Time

Elevation in meters


Km
Elapsed
Hrs-Mins
Moving
Hrs-Mins

Gain

Loss

Min

Max

26.18
7H45
5H34
569
520
55
352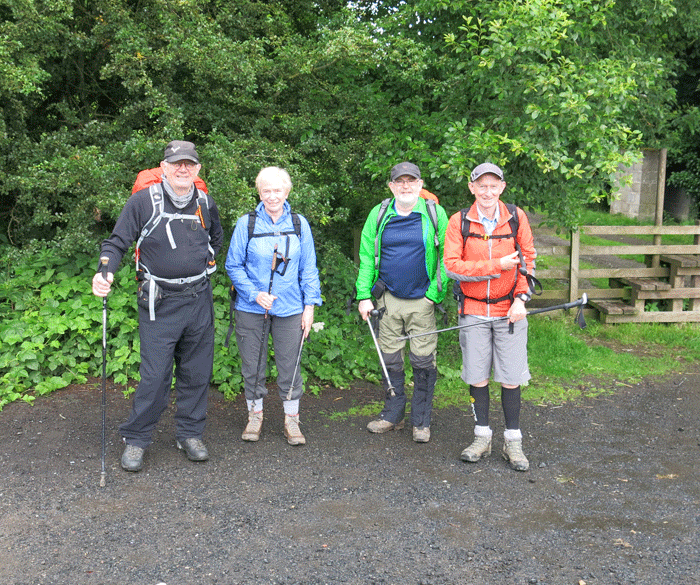 The pilgrims, refreshed after a night at Airenlea B&B in Jedburgh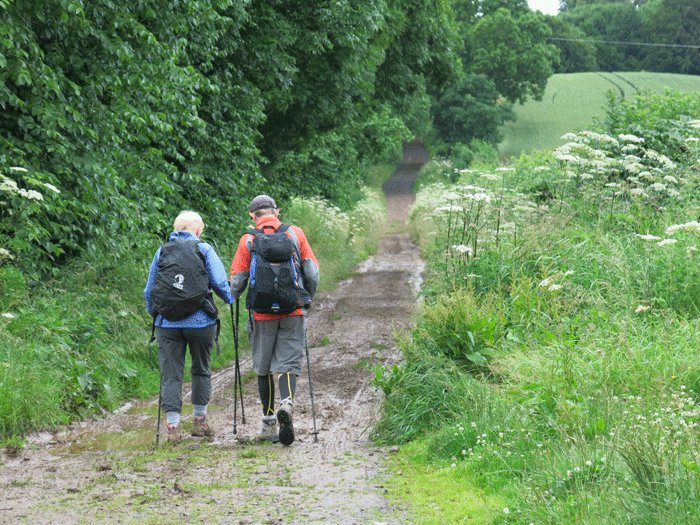 The track was muddy underfoot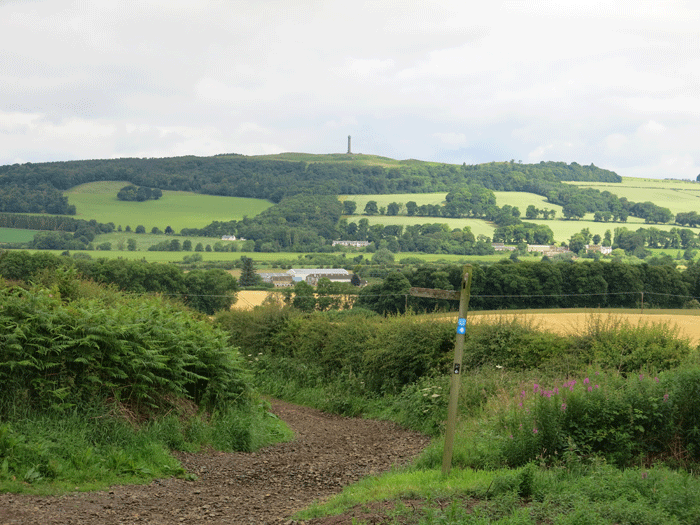 The Waterloo monument in the distance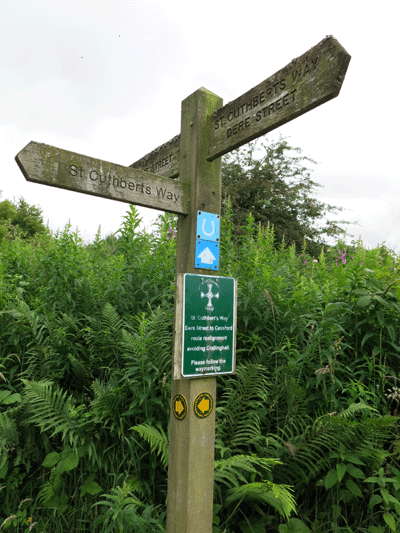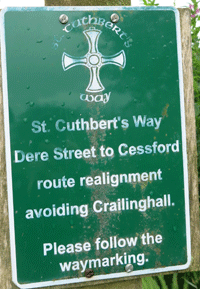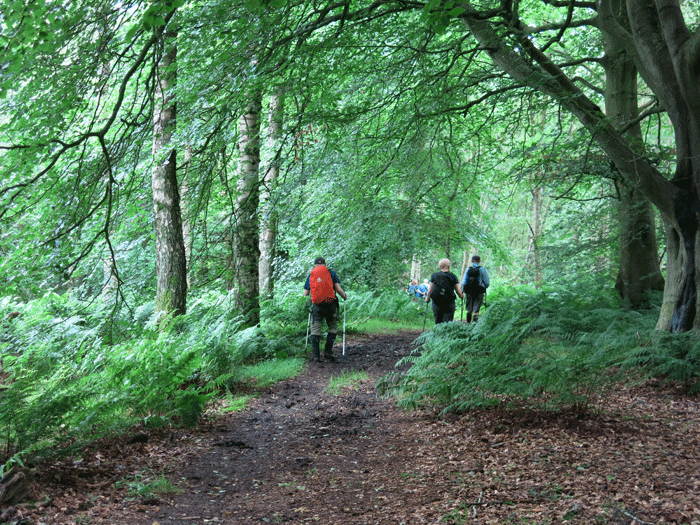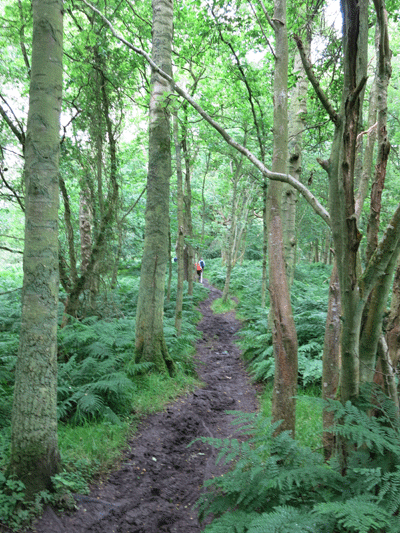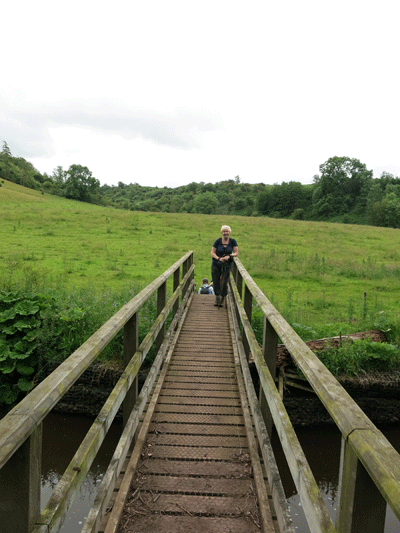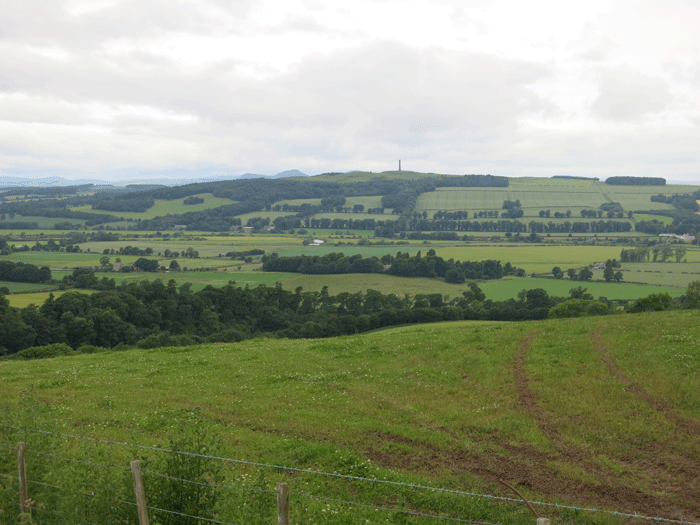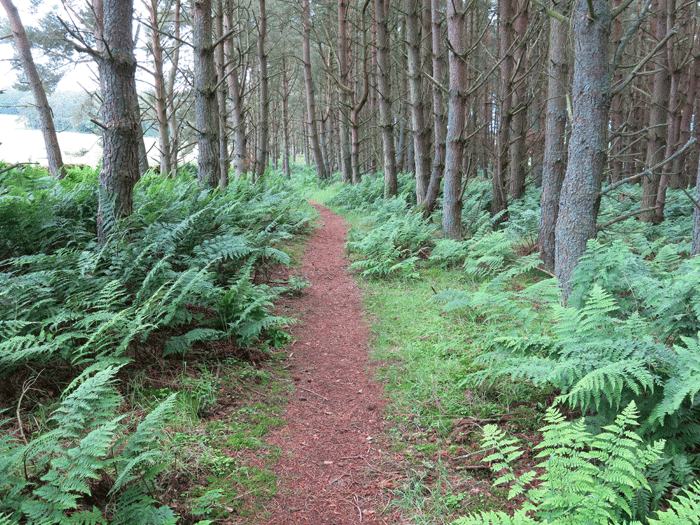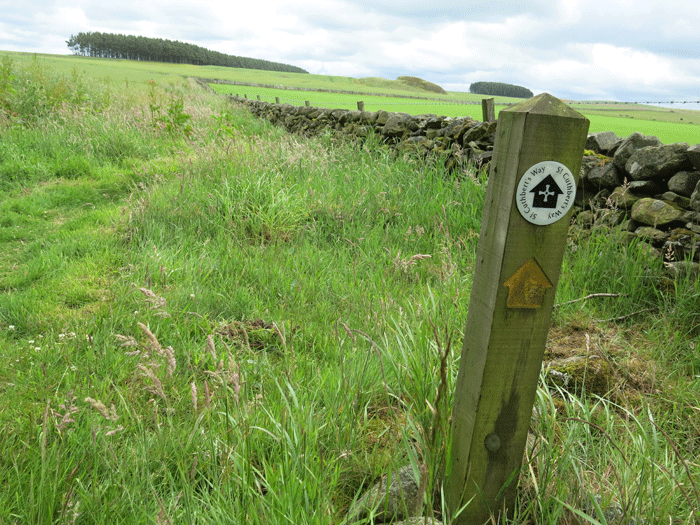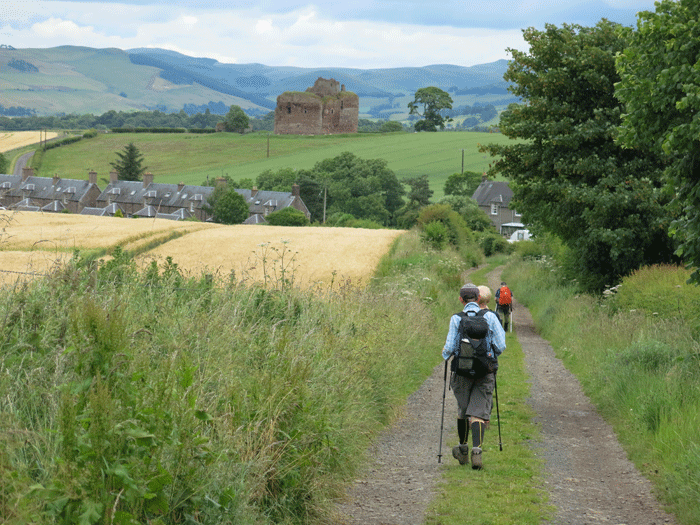 Dropping down into Cessford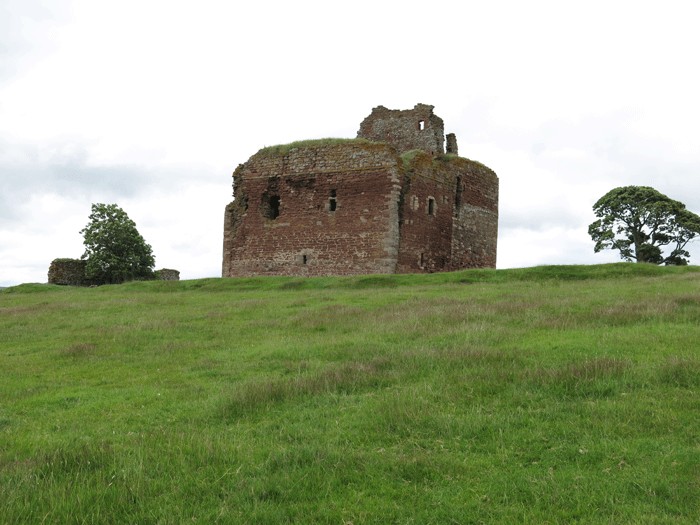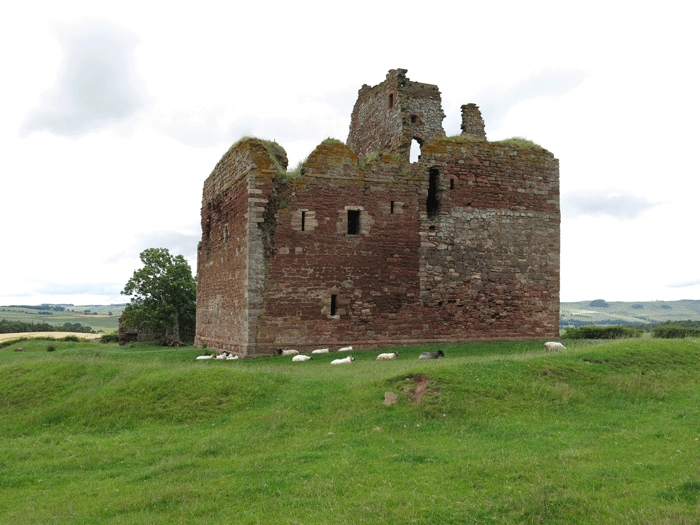 Cessford Castle

Cessford Castle was part of the line of 'frontier' defences between England and Scotland. It was also a stronghold for the Ker family in their feuds with fellow Scots; Andrew Ker is thought to have started building the castle around 1450.

Protected by walls 4 meters thick, the massive L-shaped tower provided living space for the family, their servants, and a garrison of upto 60 soldiers. It was often attacked by the English, and the Earl of Surrey led a remarkable siege in 1523. His men climbed the outer wall, covered by fire from eleven cannons and a company of archers, but could not get into the castle. Two smaller cannons then shot open a blocked-up window, and gunners shovelled four barrels of gunpowder into the chamber behind. The defending Scots took drastic action; they set fire to the gunpowder before it could be exploded, and foiled the attack.

The castle continued as the Ker's family home until 1607. Sir Robert Ker, who later became the first Earl of Roxburghe, then moved to Holydean near Melrose. His great great grandson, the fifth Earl of Roxburghe, built a new house called Fleurs near Kelso, on land that had belonged to Kelso abbey. Now known as Floors Castle, this is still the home of the Duke of Roxburghe today. Cessford itself is still part of the Roxburghe Estates.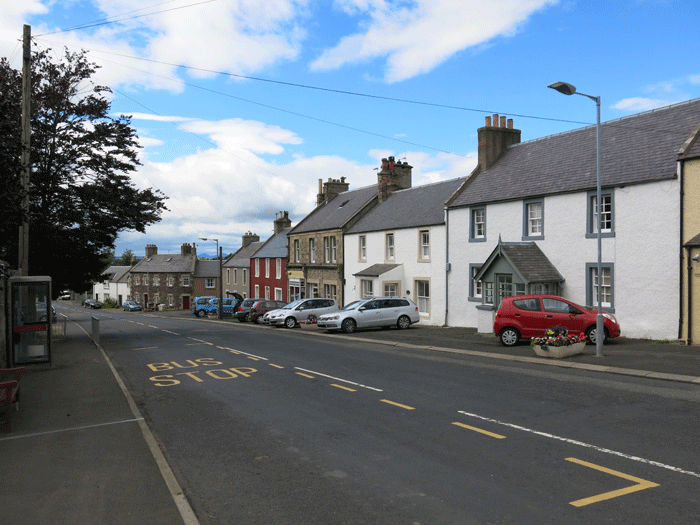 Morebattle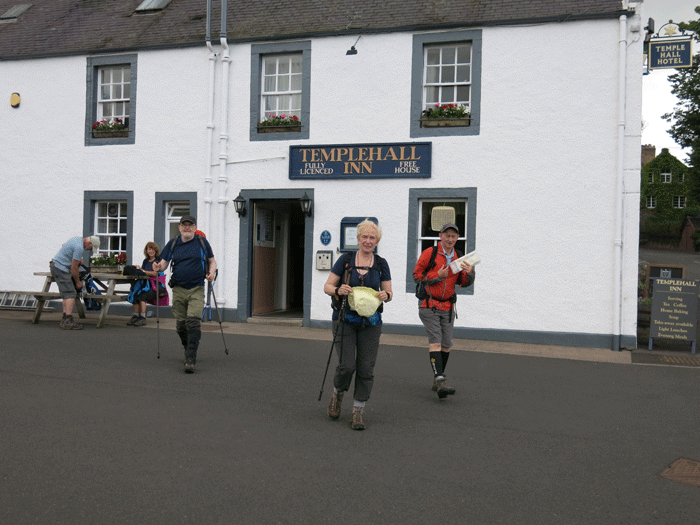 Leaving the Templehall Inn after a tea break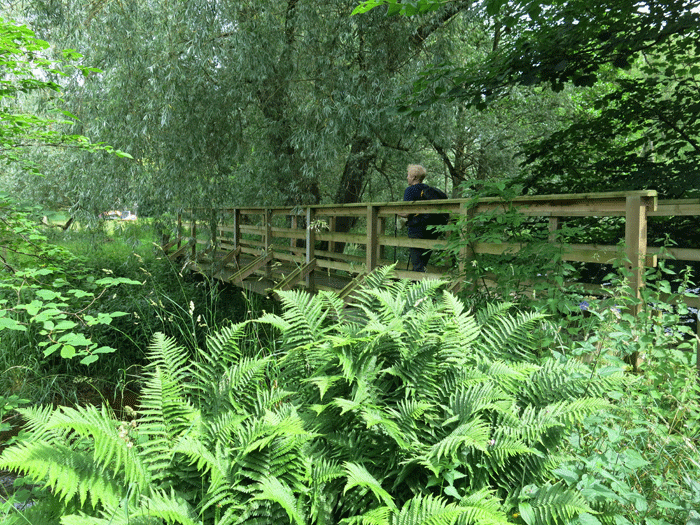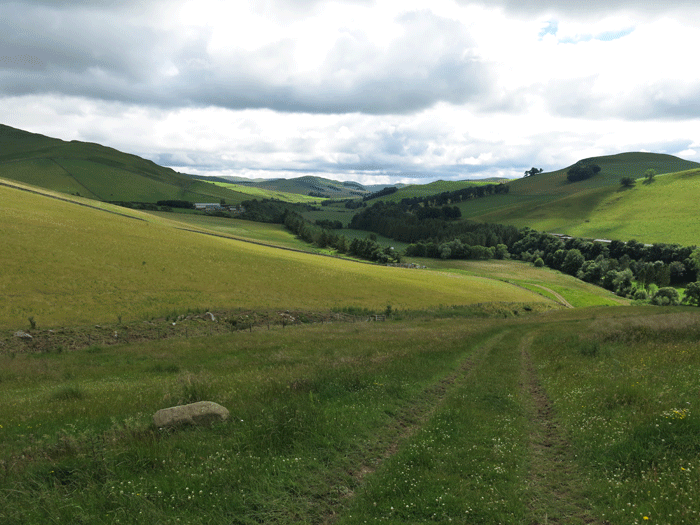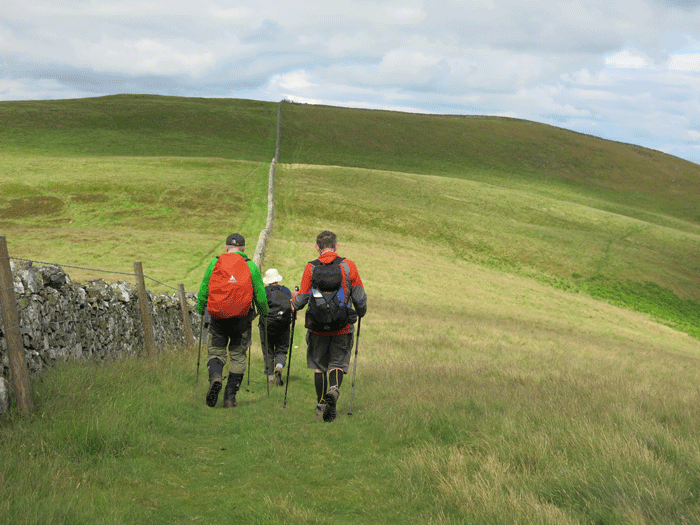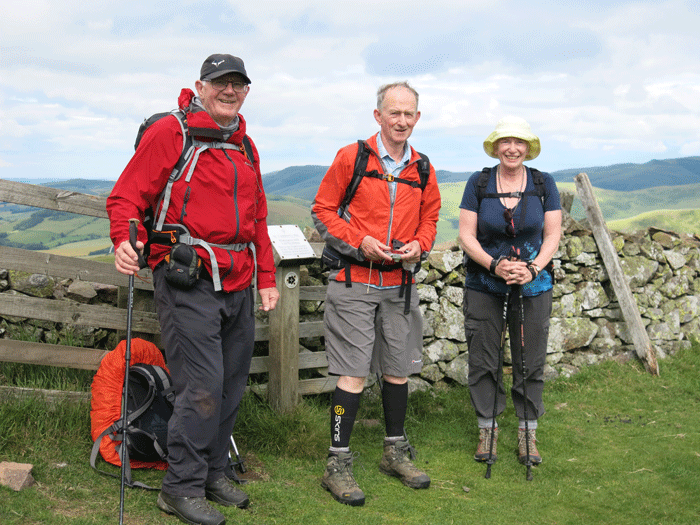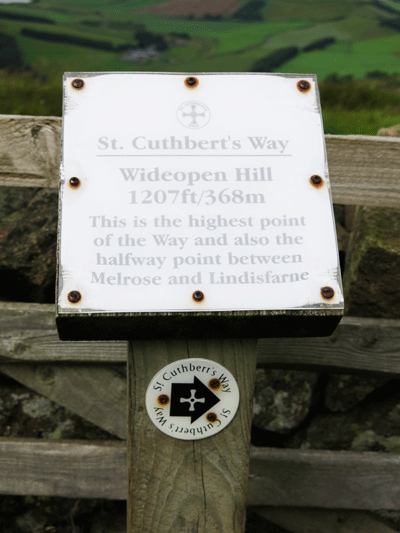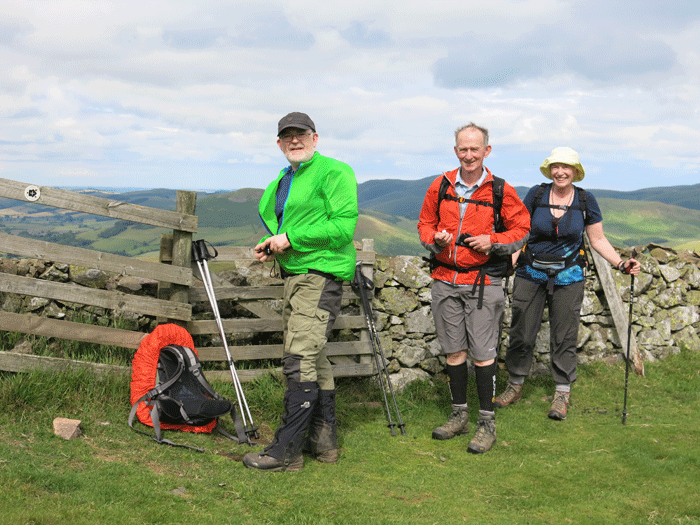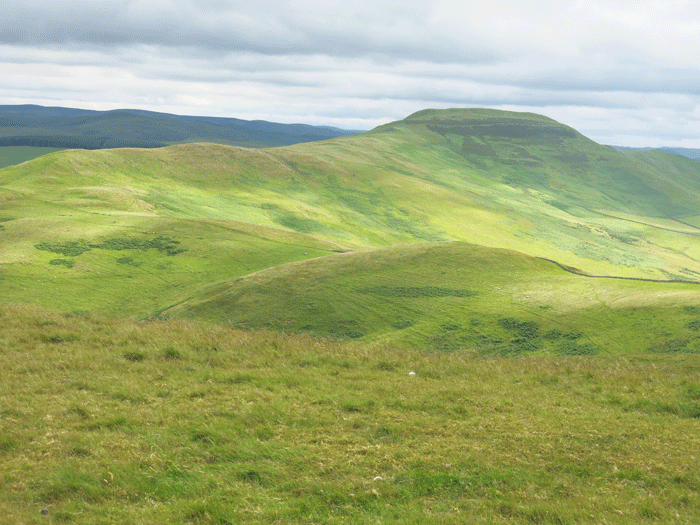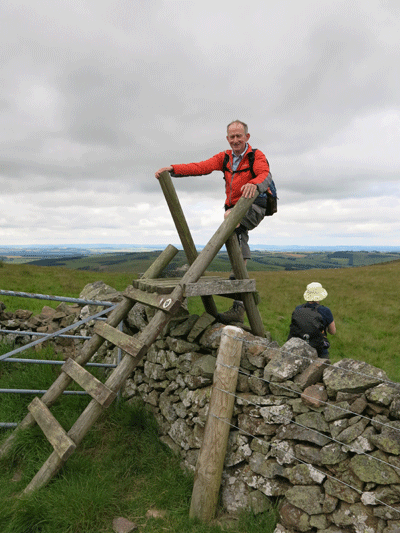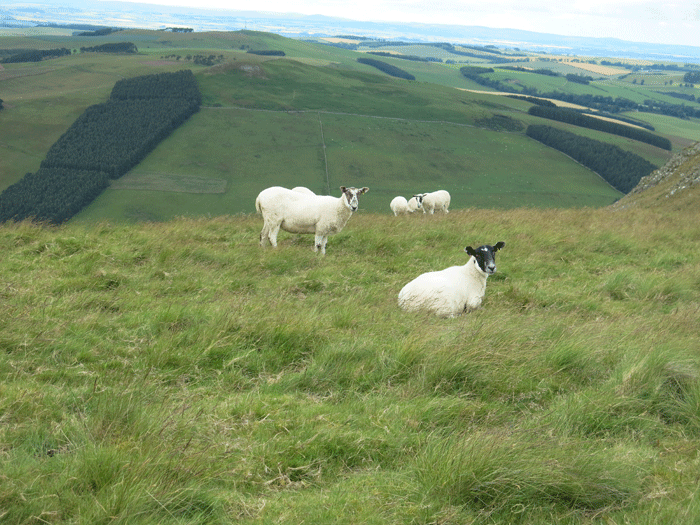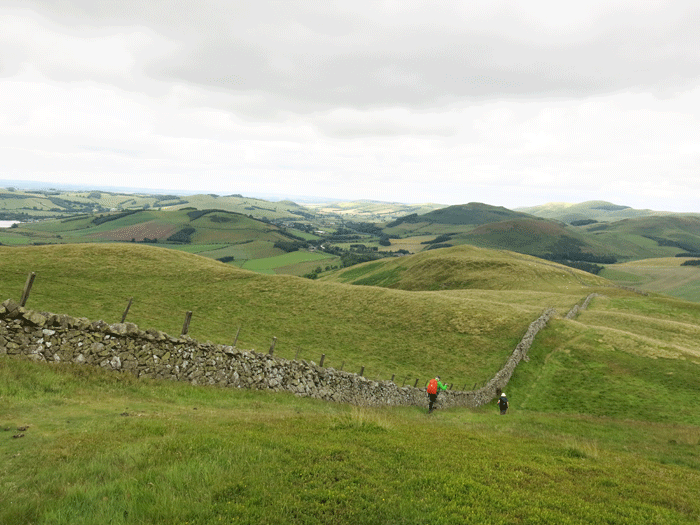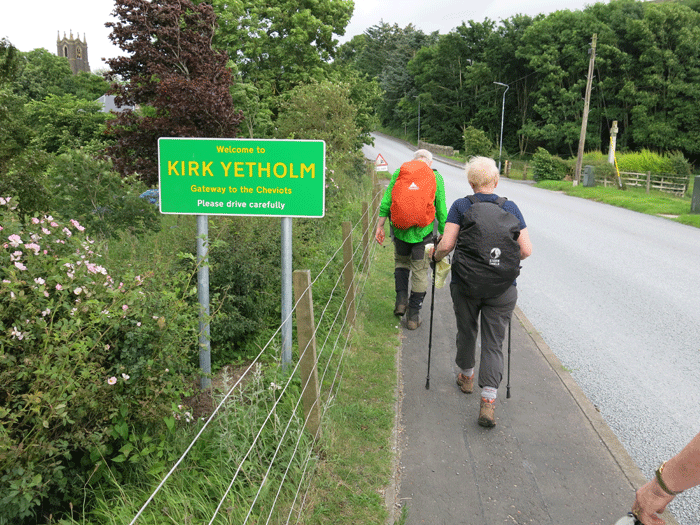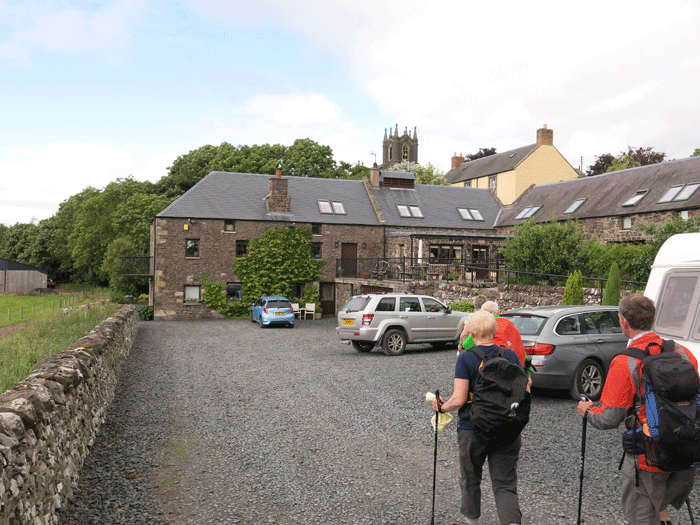 Arriving at Mill House B&B, Kirk Yetholm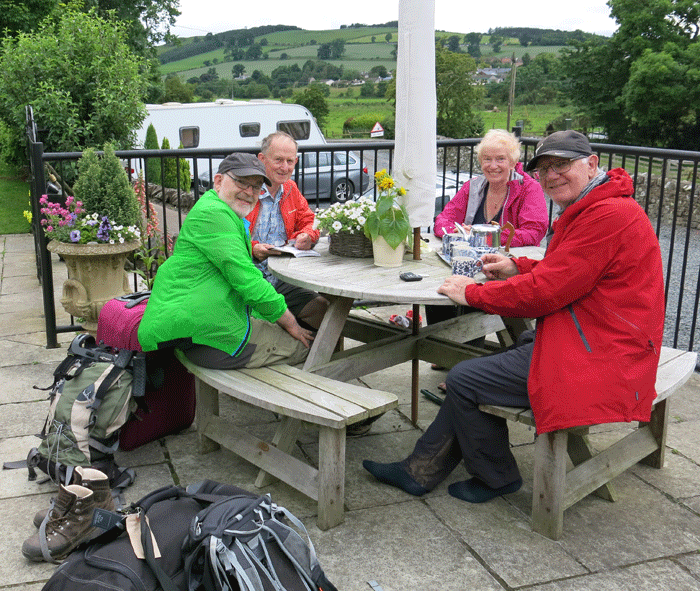 Time for a cup of tea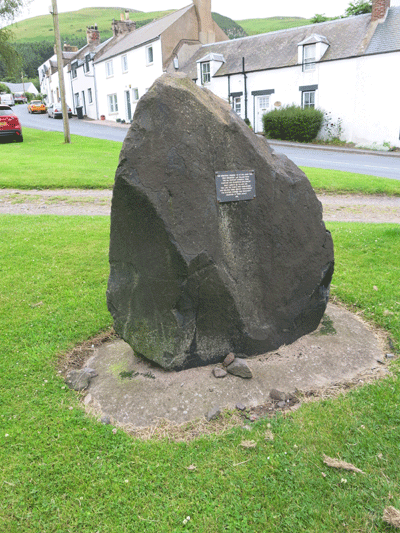 Gypsy monument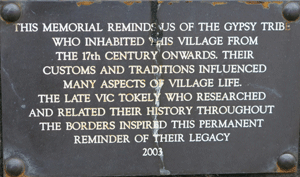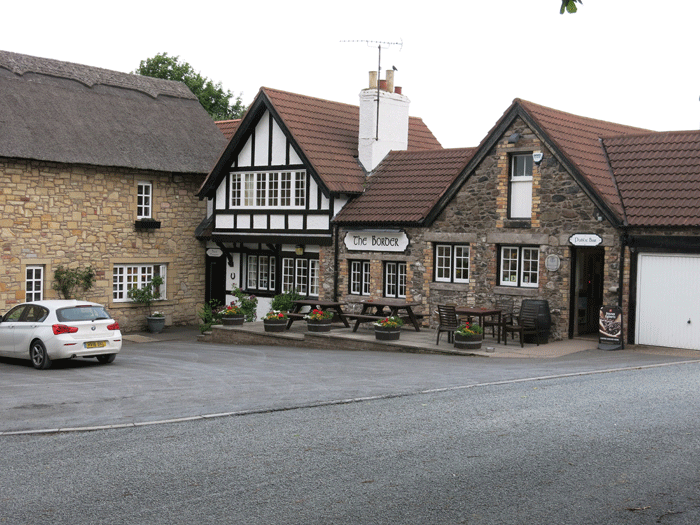 The Border Inn.... the end of the Pennine Way
Accommodation Notes
David & Clare Edgar,
Mill House B&B,
Main Street,
Kirk Yetholm TD5 8PE
Tel: 01573 420604
Mob: 07721 463547
Email: dedgar189@btinternet.com
www.millhouseyetholm.co.uk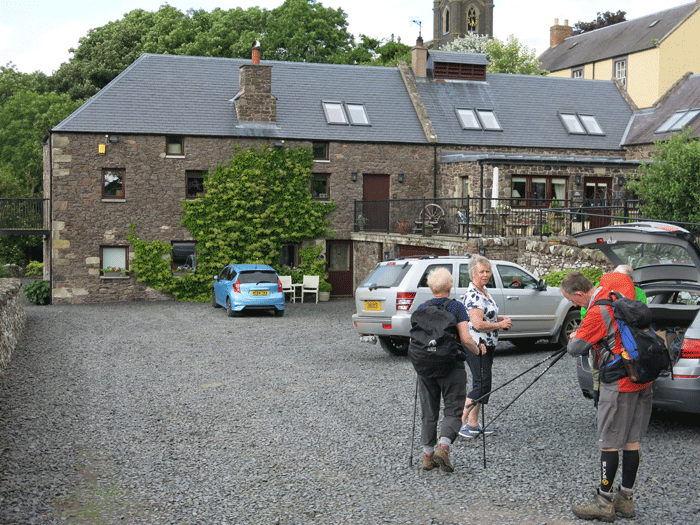 Mill House B&B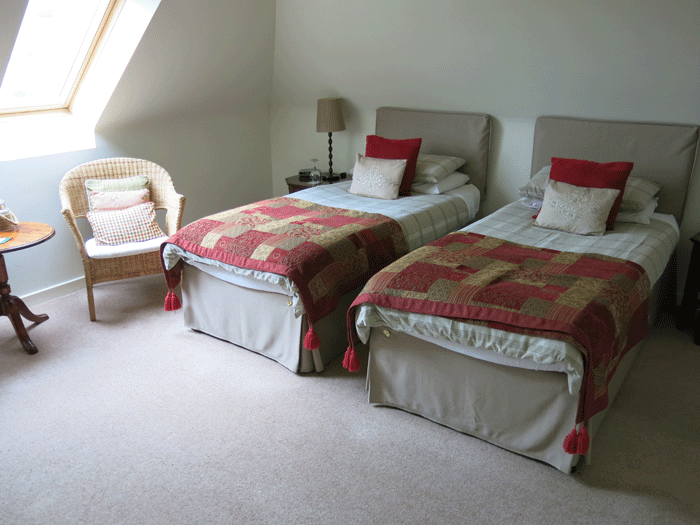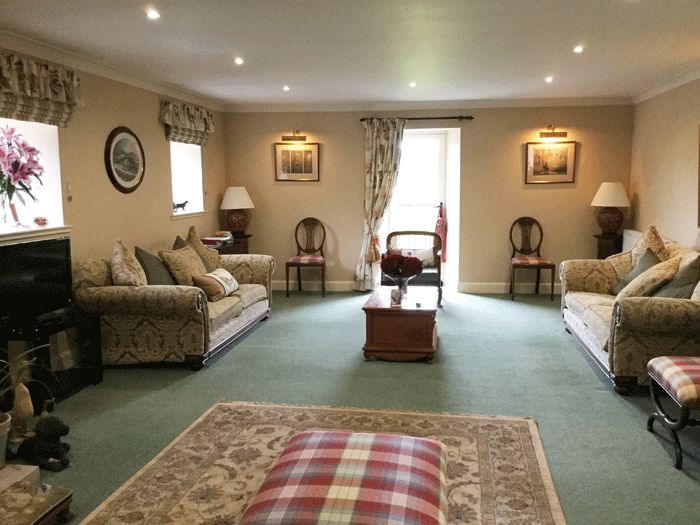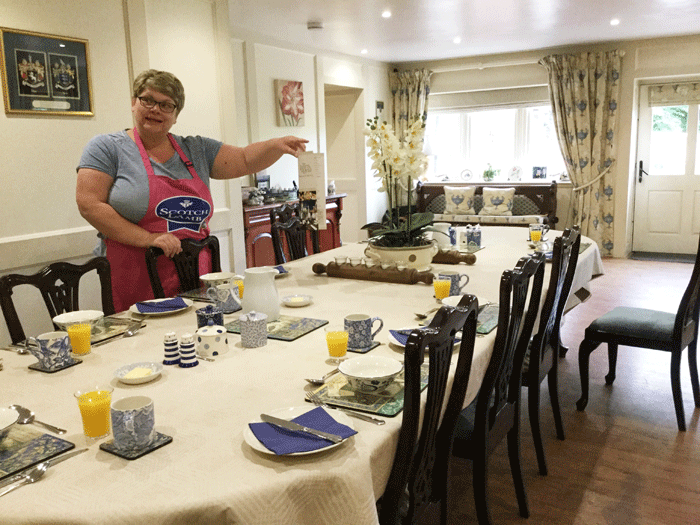 Clare organising breakfast