The Mezquita
Mosque–Cathedral of Córdoba , also known as the Great Mosque of Córdoba ("the Mezquita") whose ecclesiastical name is the Cathedral of Our Lady of the Assumption ( Catedral de Nuestra Señora de la Asunción), is the Catholic cathedral of the Diocese of Córdoba dedicated to the Assumption of the Virgin Mary. The structure is regarded as one of the most accomplished monuments of Moorish architecture.
It originally was a Catholic church built by the Visigoths. When Muslims conquered Spain in 711, the church was first divided into Muslim and Christian halves. This sharing arrangement of the site lasted until 784, when the Christian half was purchased by the Emir 'Abd al-Rahman I, who then proceeded to demolish the entire structure and build the grand mosque of Cordoba on its ground. After the Reconquista, it was converted to a Roman Catholic church, culminating in the insertion of a Renaissance cathedral nave in the 16th century.
Since the early 2000s, Spanish Muslims have lobbied the Roman Catholic Church to allow them to pray in the cathedral. This Muslim campaign has been rejected on multiple occasions, both by the church authorities in Spain and by the Vatican.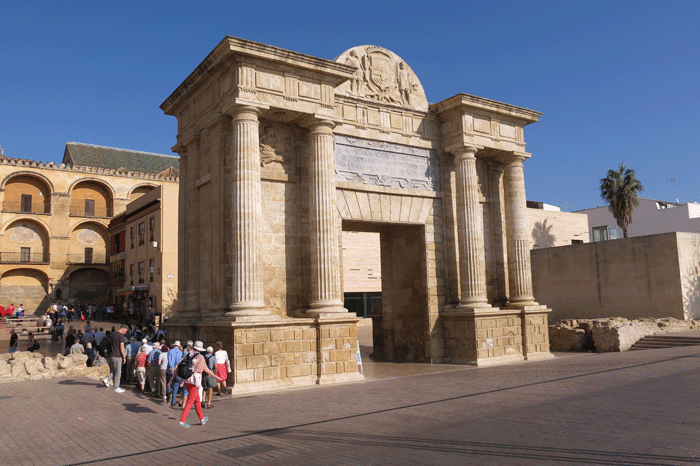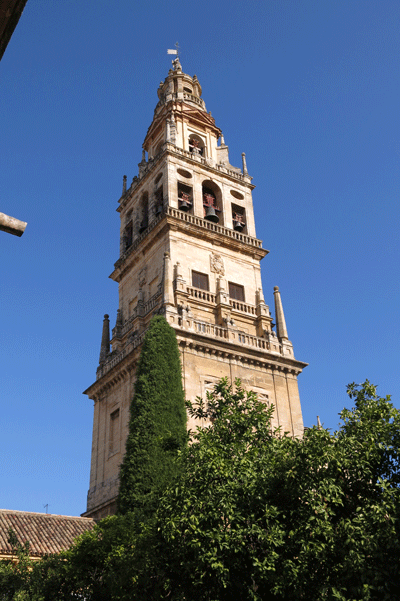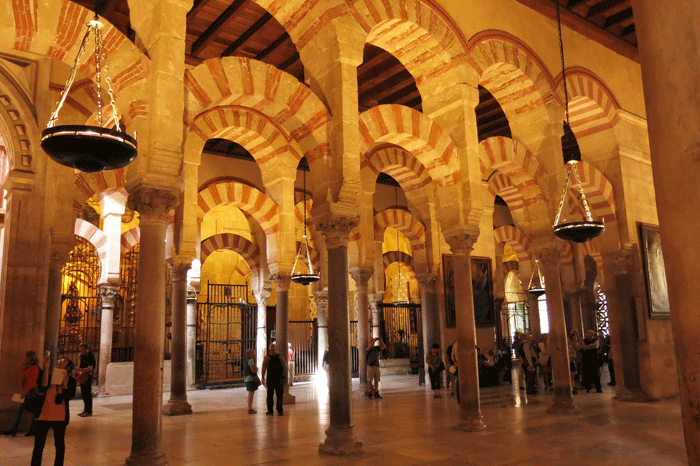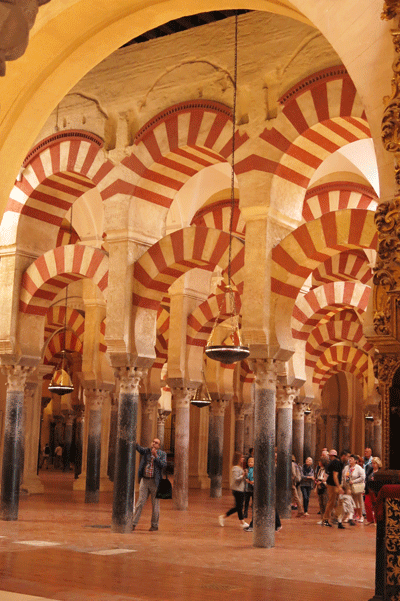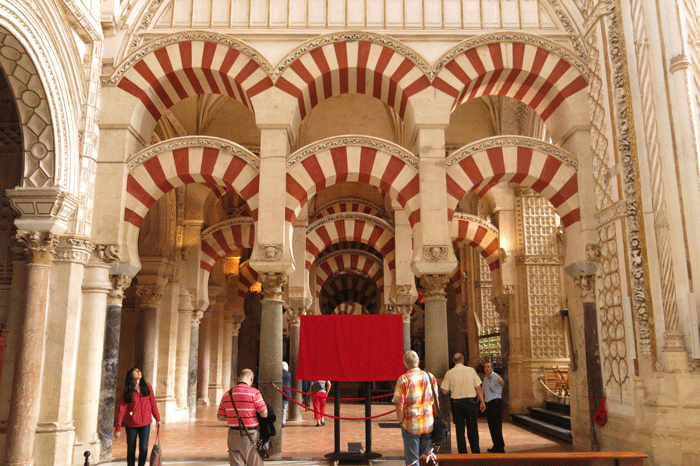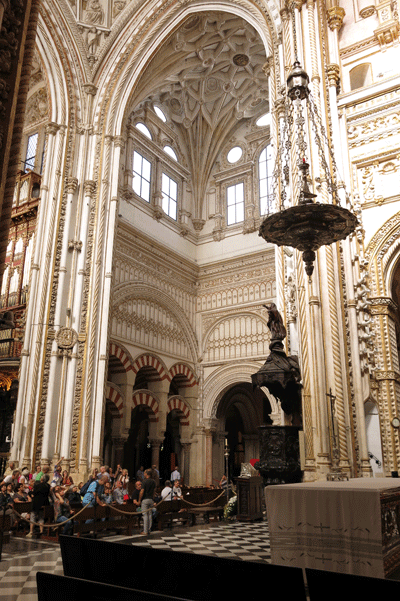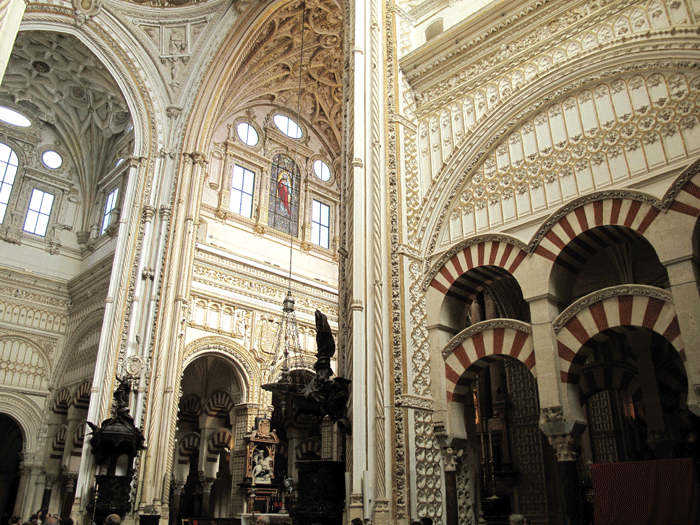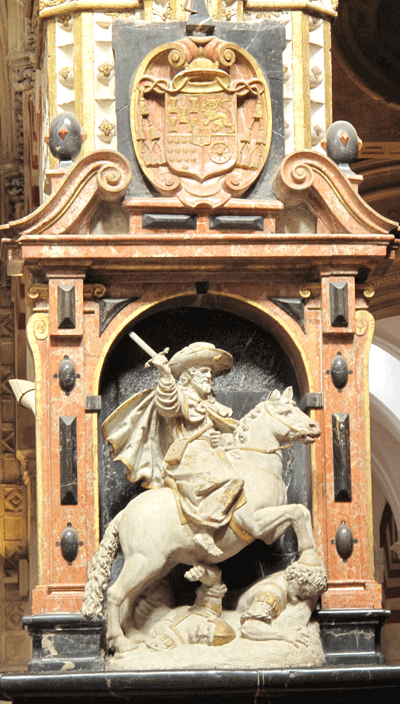 Santiago Matamoros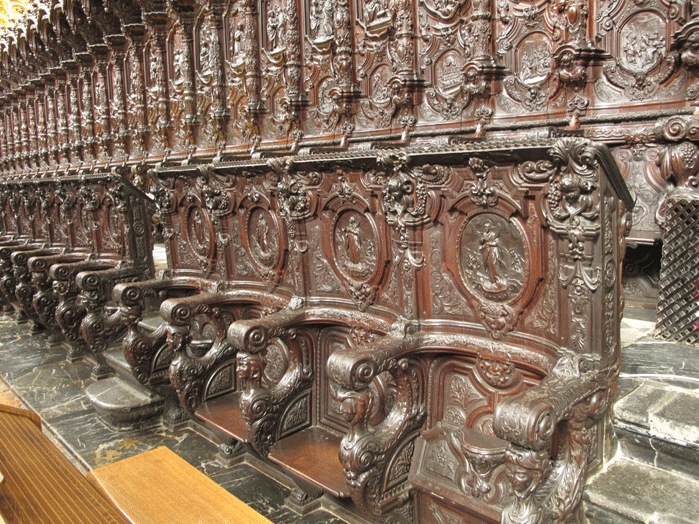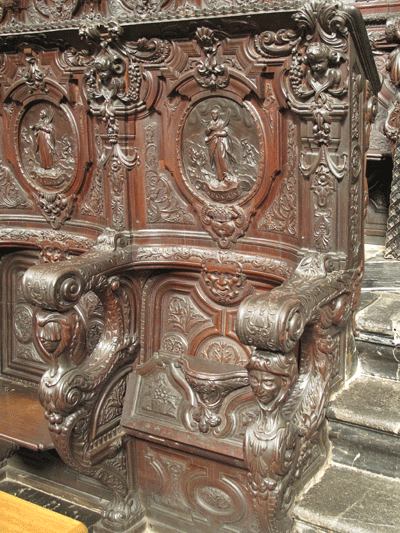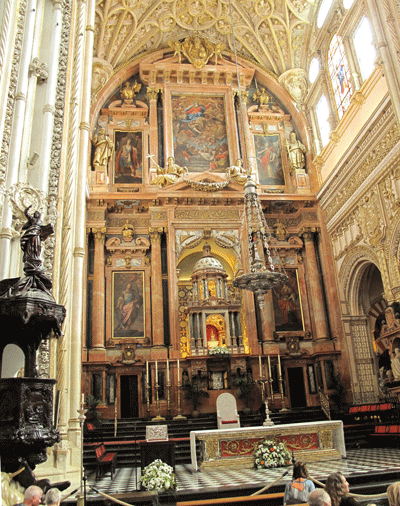 Córdoba Town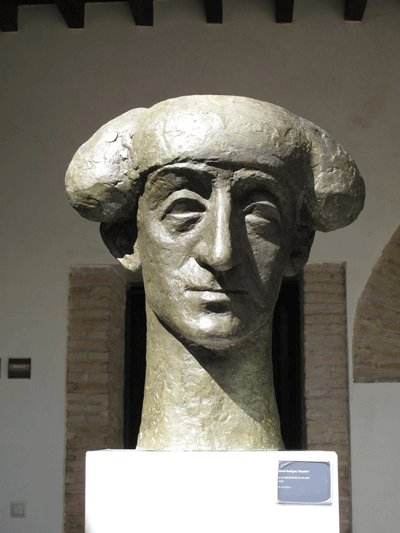 Manuel Rodriguez "Manolete"
by Alice Wiedenbrug de Wilmer 1948
Manuel Laureano Rodríguez Sánchez (4 July 1917 – 29 August 1947), better known as Manolete, was a Spanish bullfighter. He rose to prominence shortly after the Spanish Civil War and is considered by some to be the greatest bullfighter of all time. His style was sober and serious, with few concessions to the gallery, and he excelled at the suerte de matar — the kill. Manolete's contribution to bullfighting included being able to stand very still while passing the bull close to his body and, rather than giving the passes separately, he was able to remain in one spot and link four or five consecutive passes together into compact series. He popularized a pass with the muleta called the "Manoletina," which is normally given just before entering to kill with the sword. In addition to all of the major bullrings of Spain, he had very important triumphs in Plaza Mexico.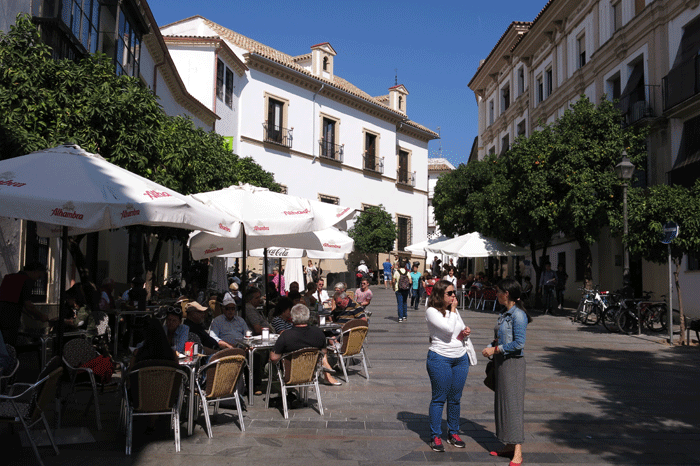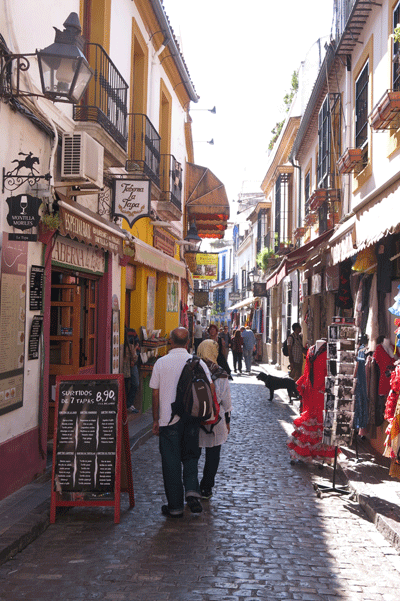 Jewish Quarter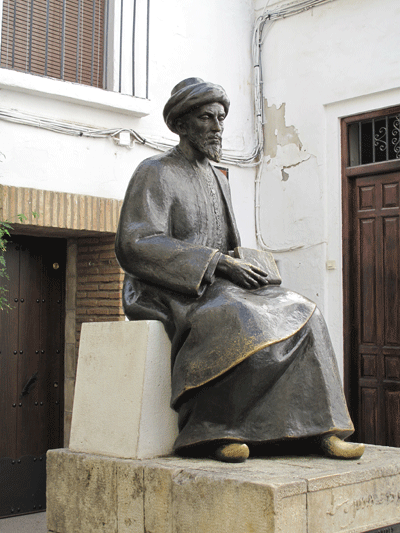 Moses Maimonides
Jewish philosopher, scholar, and physician
Moses Ben Maimonides was born on March 30, 1135 in Córdoba and died Dec. 13, 1204, in Egypt. He was a Jewish philosopher, jurist, and physician, the foremost intellectual figure of medieval Judaism. His first major work, begun at age 23 and completed 10 years later, was a commentary on the Mishna, the collected Jewish oral laws. A monumental code of Jewish law followed in Hebrew, The Guide for the Perplexed in Arabic, and numerous other works, many of major importance. His contributions in religion, philosophy, and medicine have influenced Jewish and non-Jewish scholars alike.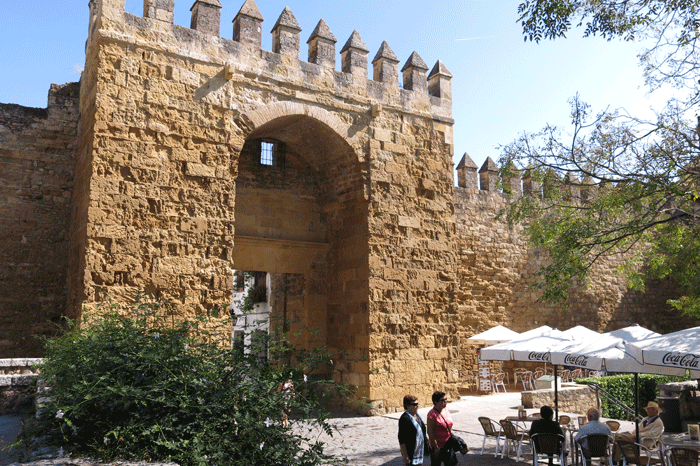 City walls and gate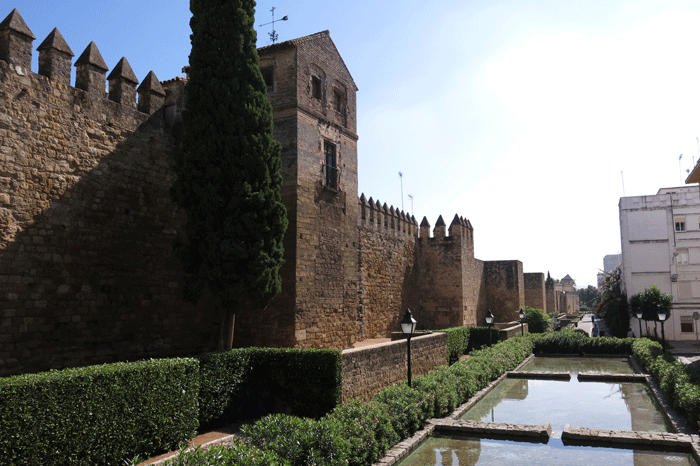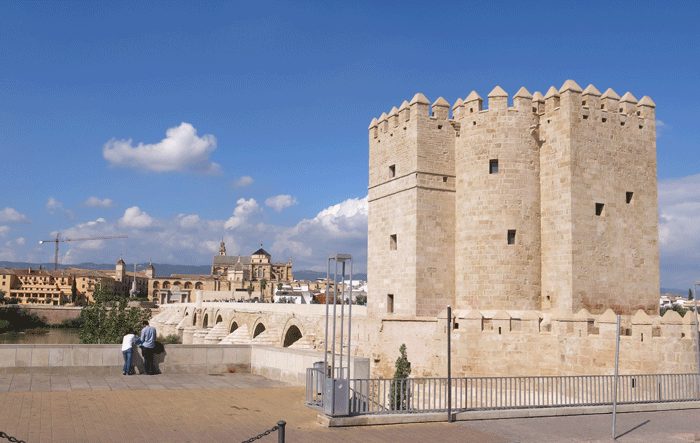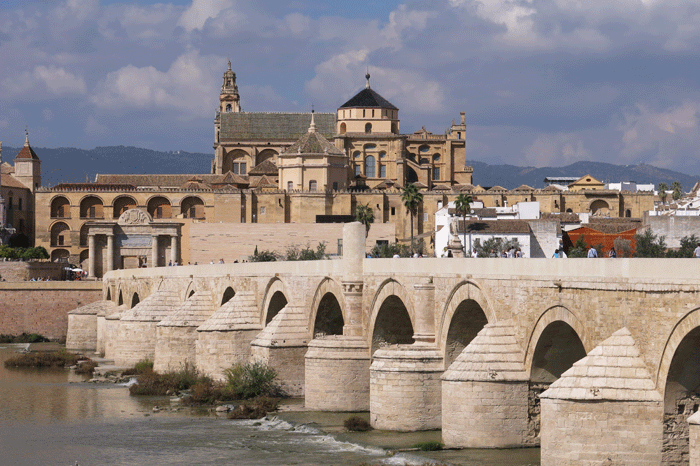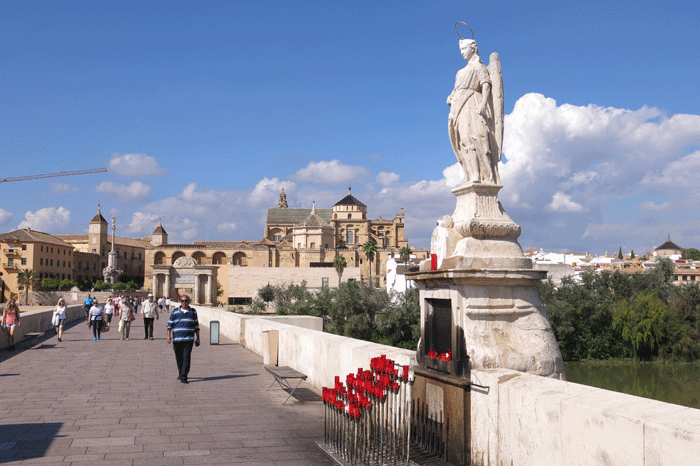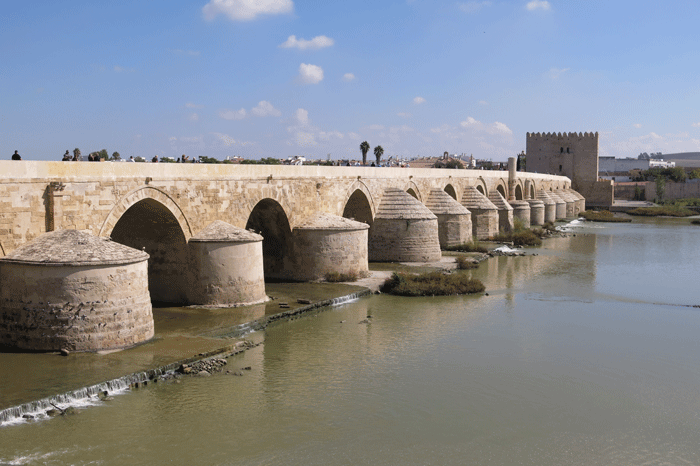 The Roman Bridge