The second most ancient of Sri Lanka's kingdoms, Polonnaruwa was first declared the capital city by King Vijayabahu I, who defeated the Chola invaders in 1070 to reunite the country once more under a local leader. The Ancient City of Polonnaruwa has been declared a World Heritage Site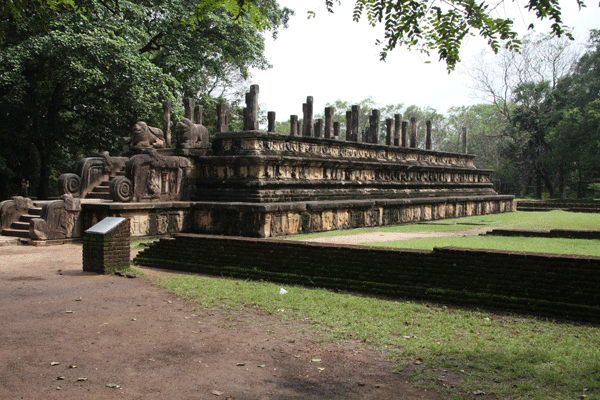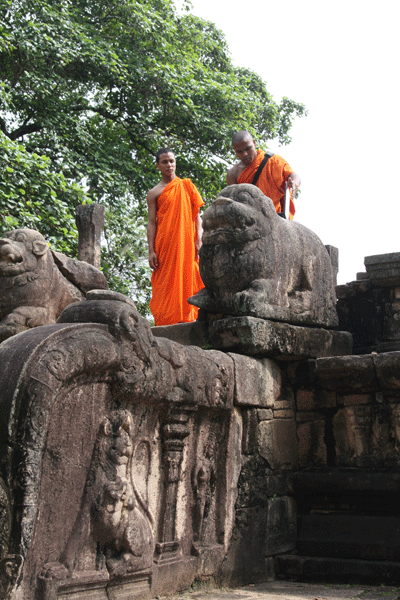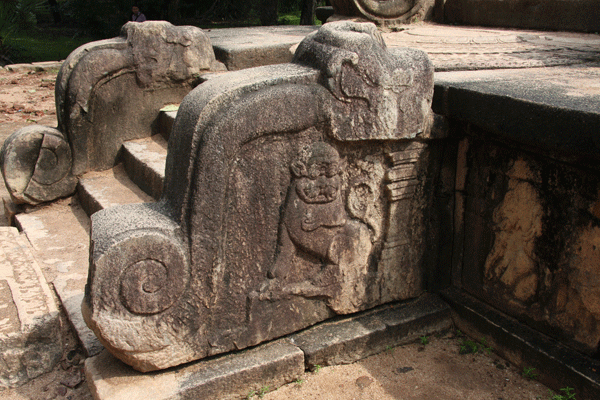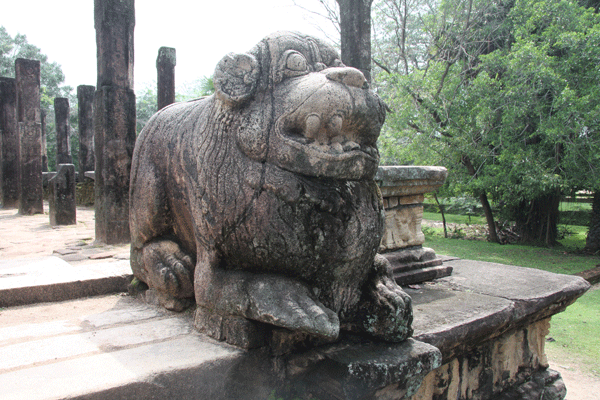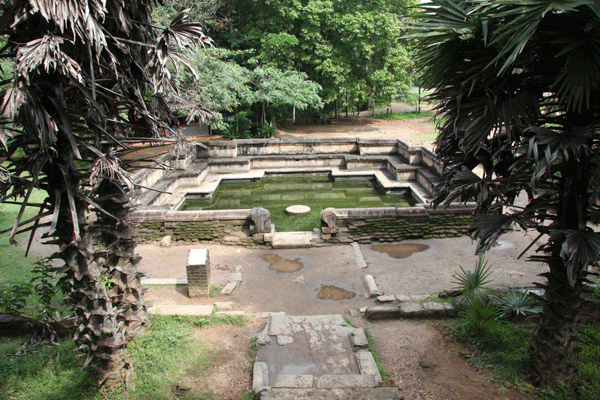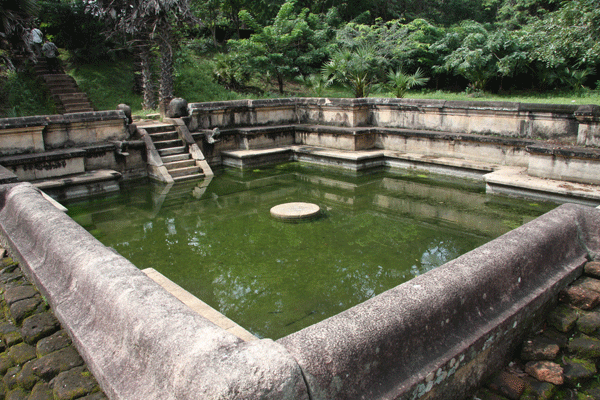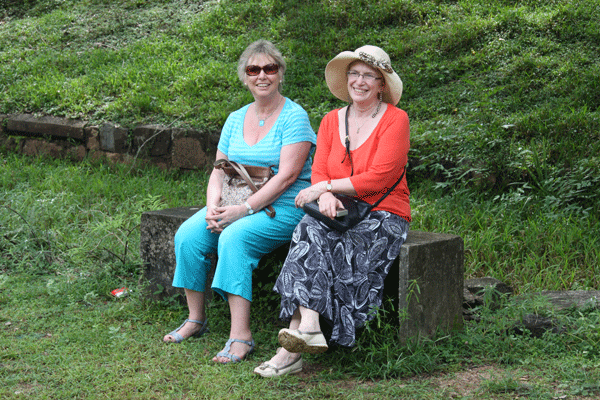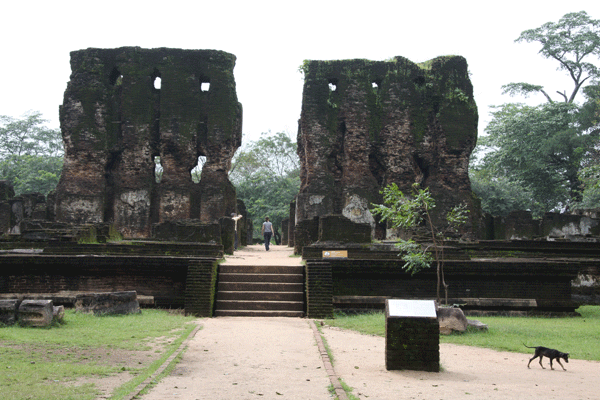 Lankatilaka Temple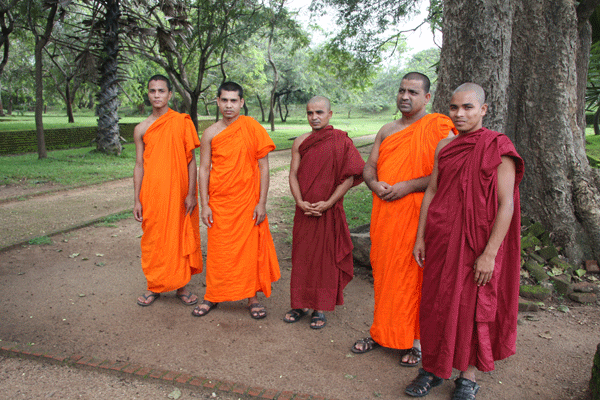 Bangladeshi Monks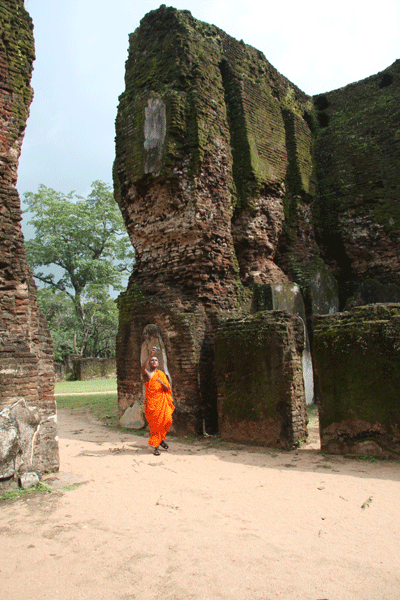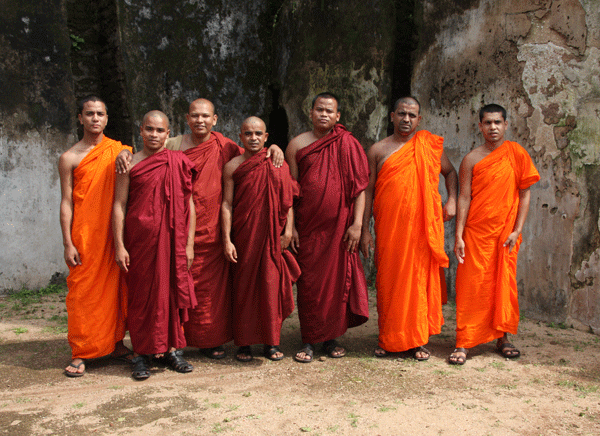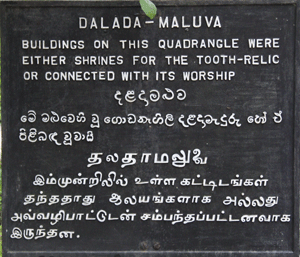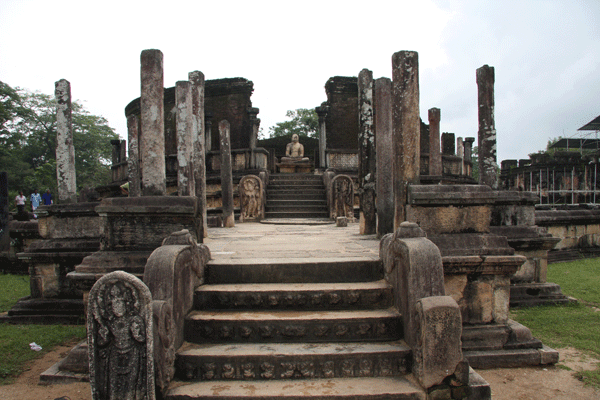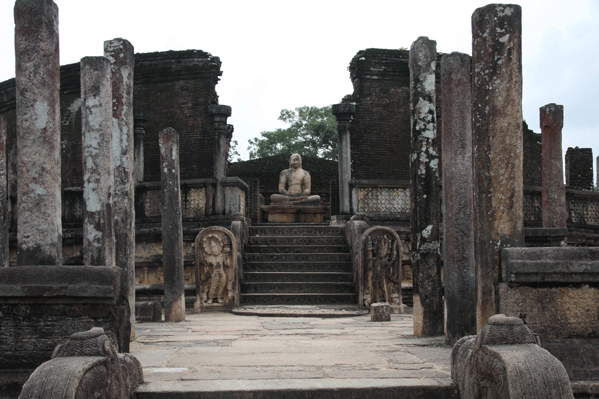 The Vatadge built by Parakramabahu, a circular building and at its centre, raised on a granite circular terrace, is the brick made dagaba. before it are four Buddha images all depicted in the Samadhi pose, facing the four entrances. A perfect moonstone and two Guard Stones adorn the northern and eastern entrances.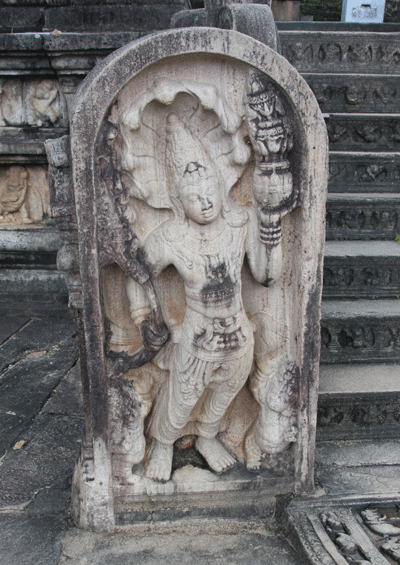 Guard Stone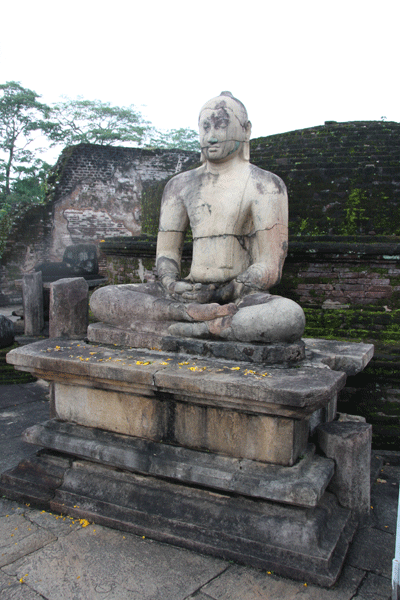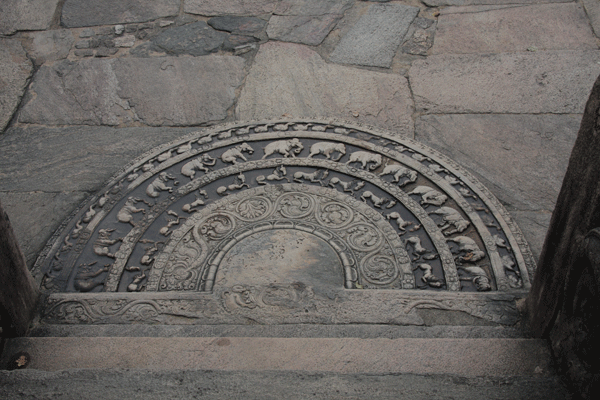 The moonstone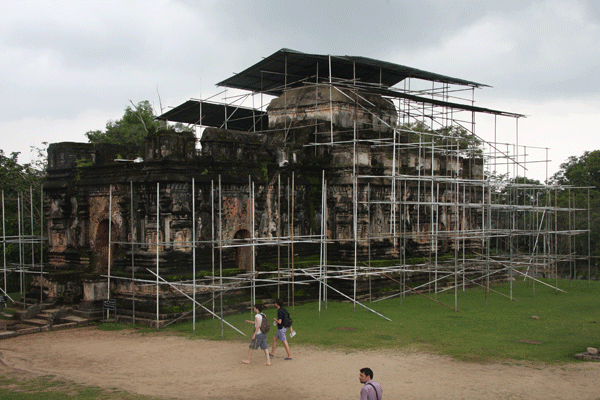 The Thuparama. The only building where the dome shaped roof is still relatively well preserved. It originally contained a large seated Buddha statue but now only a large base remains.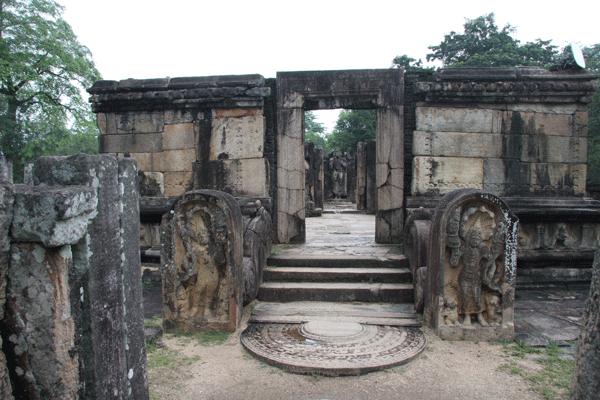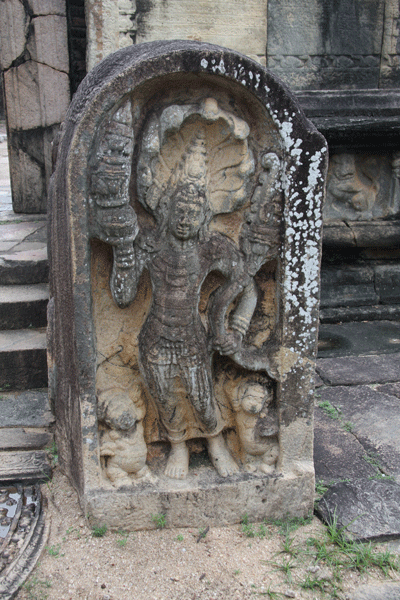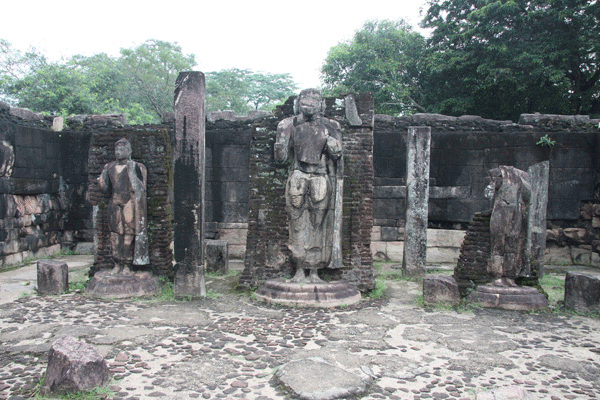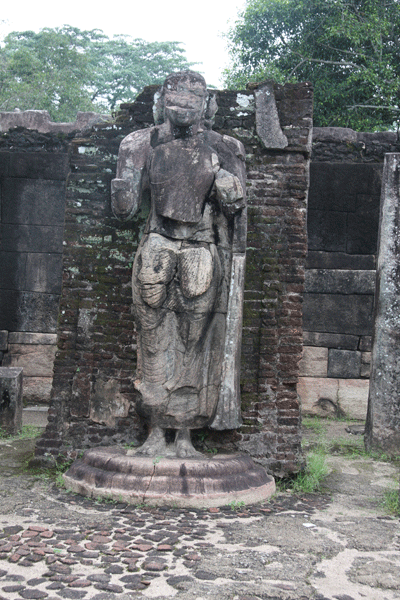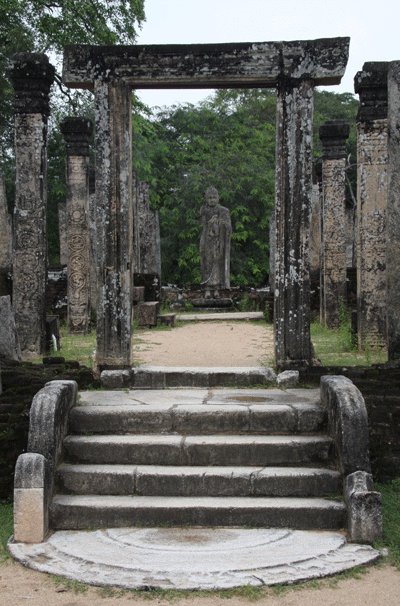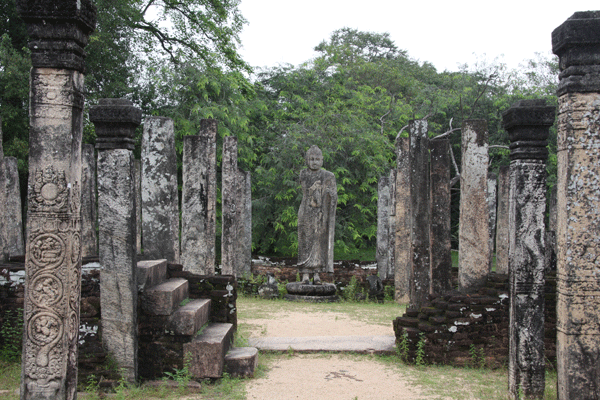 The Atadage, built by Vijayabahu to house the tooth relic and the Buddha's rice bowl. Only the ston epillars and the stone statue remain.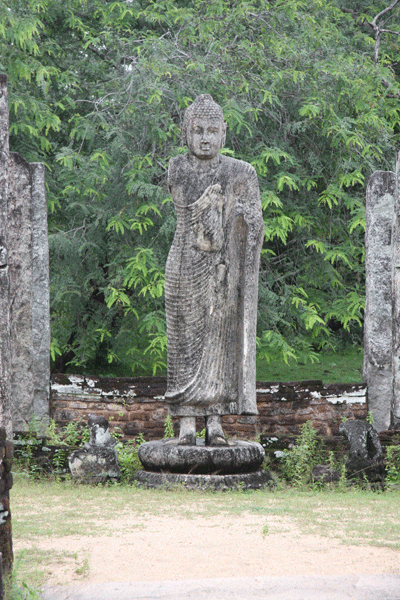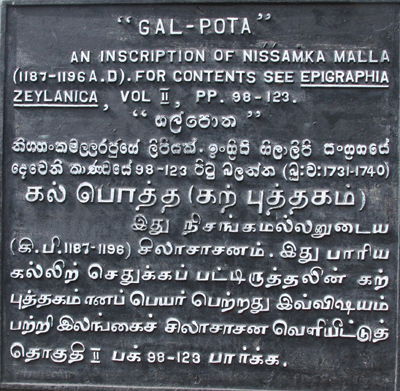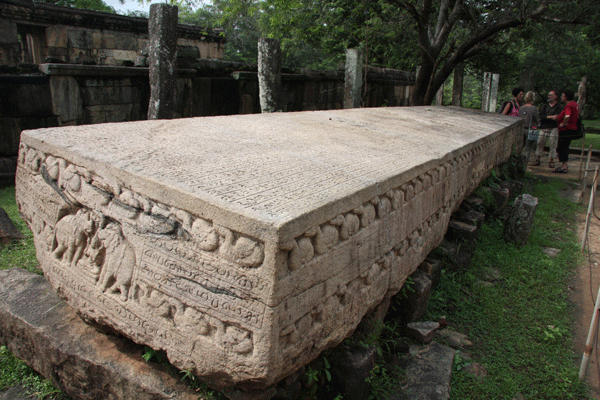 Gal Pota means "Stone Book", and that's exactly what it is. This massive slab sits next to the Hatadage. The inscription on Gal Pota sings praises to King Nissanka Malla, leaving little doubt who the author of it might have been. During the 11th century, the usual writing material was ola lead, which are small and not so conspicuous, so the king erected this huge advertisement to himself which was dragged all the way here from Mihintale 100 km away. This massive slab is 26'10" feet long and 4'7" feet in breath. The text is written in 3 columns and contain over 4300 characters in 72 lines.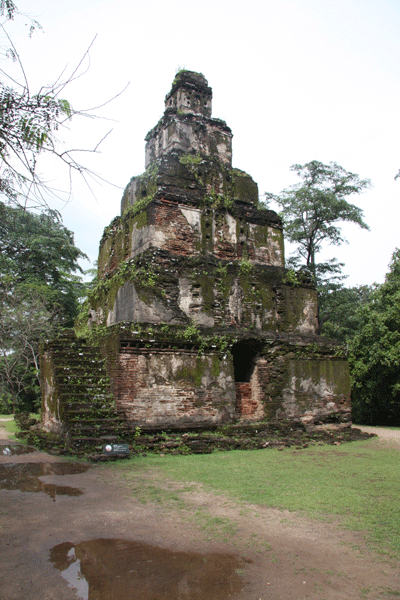 Sathmahal Prasadaya, a seven storied building in pyramidal form. It is said to bear a strong resemblance to Wat Kukut in Lamphun, Thailand and shows a South Asian influence.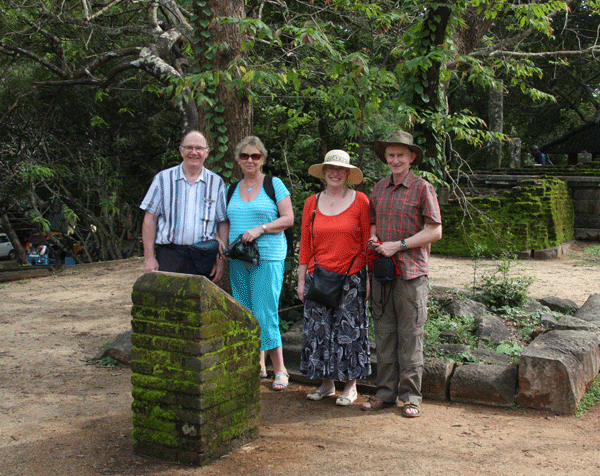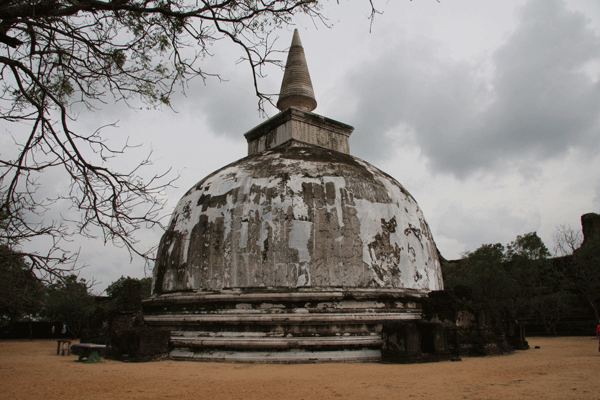 Rankoth Viharaya, the Gold Pinnacled Stupa built by King Nissankamalla. With a base diameter of 55o feet and a height of 108 feet, it ranks as the biggest stupa in Polonnaruwa and the fourth largest in Sri Lanka. Built in brick, it stands at the centre of a large square terrace, which is surrounded by a brick wall which has four entrances. In structural design it is said to display a strong Anuradhapura influence.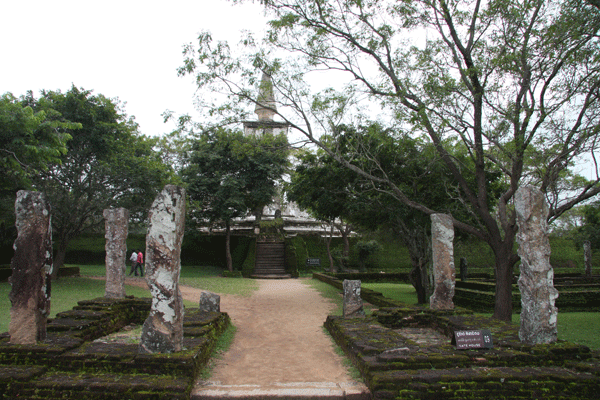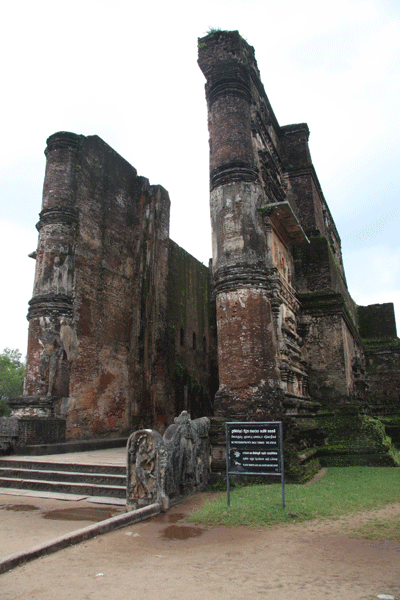 Lankathilaka Image House. Even in ruins the Lankathilakais an imposing structure. At the entrance, soaring upwards, are two gigantic pillars presently 55 feet in height which are consideredd to have been double that originally. Within an area of 125 feet by 66 feet is the 42 foot high statue of the standing Buddha built with specifically made flat clay bricks by Parakramabahu.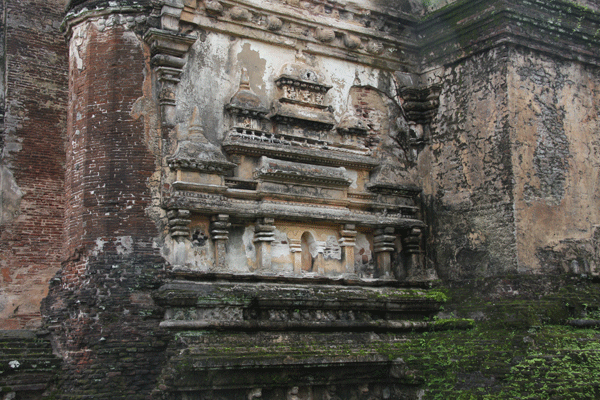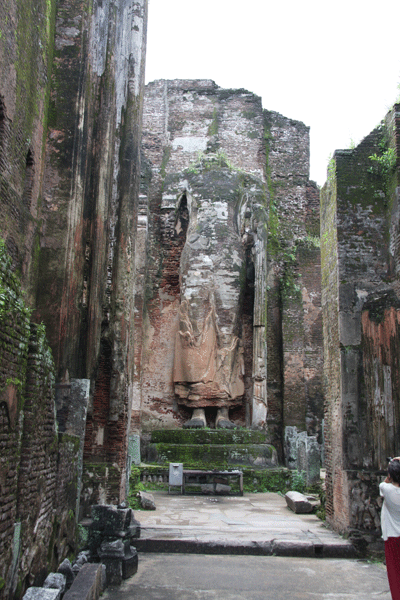 The Buddha statue, 42 feet high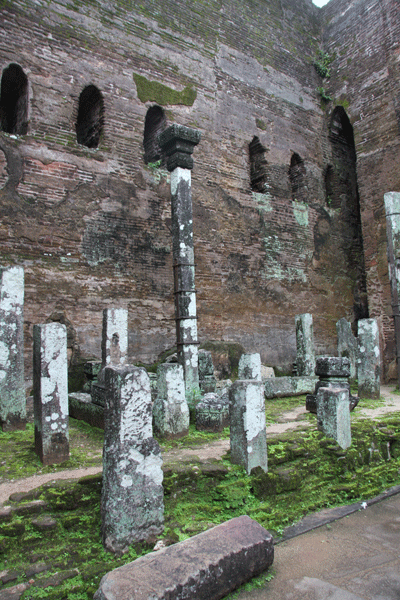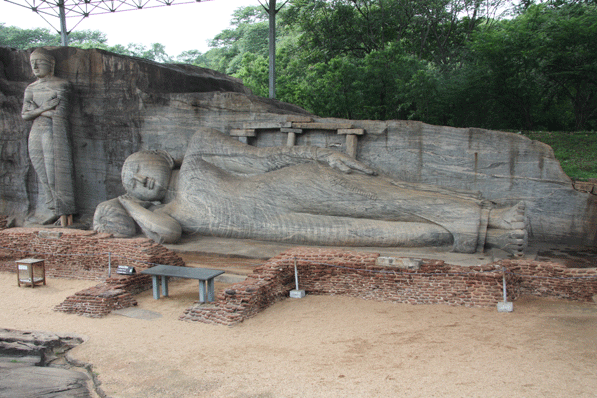 Gil Viharaya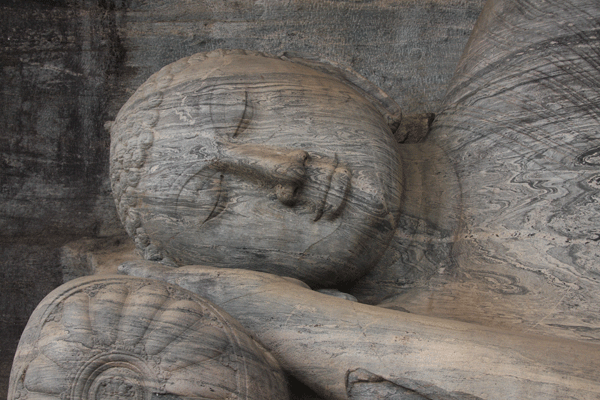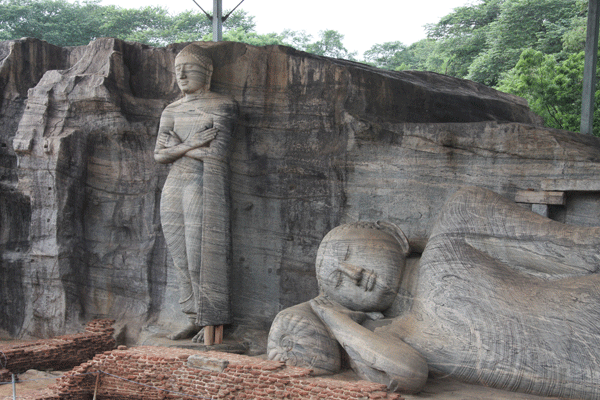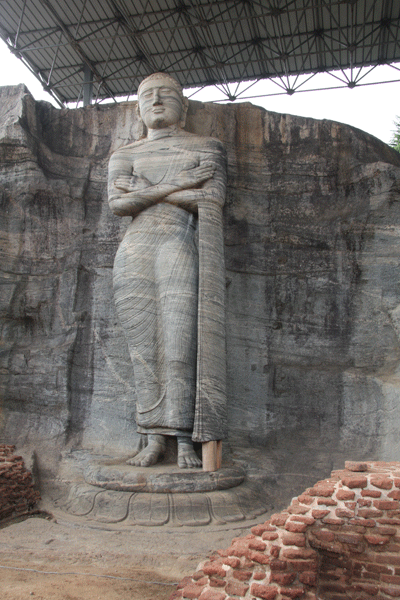 The Upright statue of the Buddha. The Gal Vihariya in Polanaruwa had all three postures
of the Buddha carved out of a single rock.