Helvellyn, The Lake District - October 2008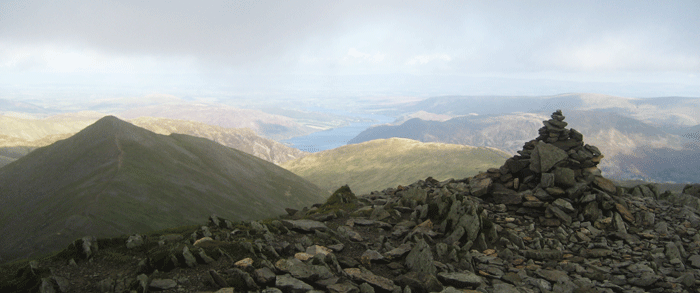 This was our last walk of our October 2008 trip to the Lakes, and was a 6-hour hike with 3,000 feet of climbing from Ambleside to Helvellyn via Grisedale Tarn, with the return to Stanah via Sticks Pass. We started the day by positioning one car at Stanah, and made our way to The Travellers Rest pub at Ambleside where we left the second car and started the walk.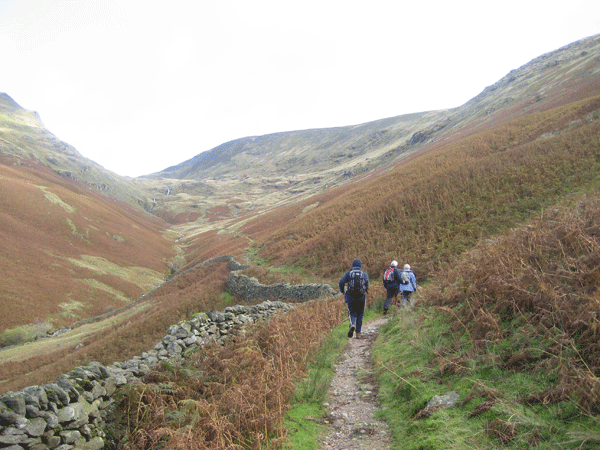 The path to Grisedale Tarn from Ambleside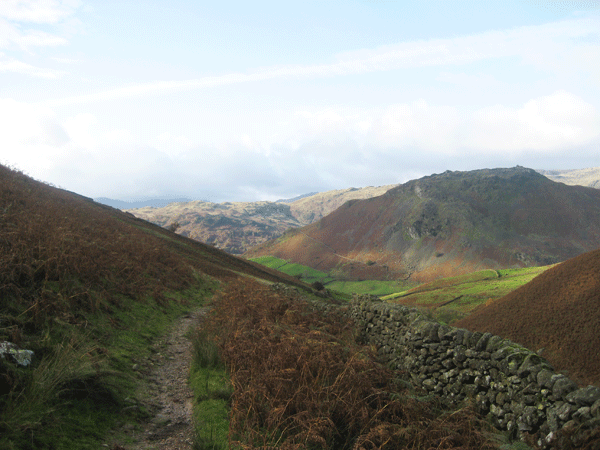 Looking back down the trail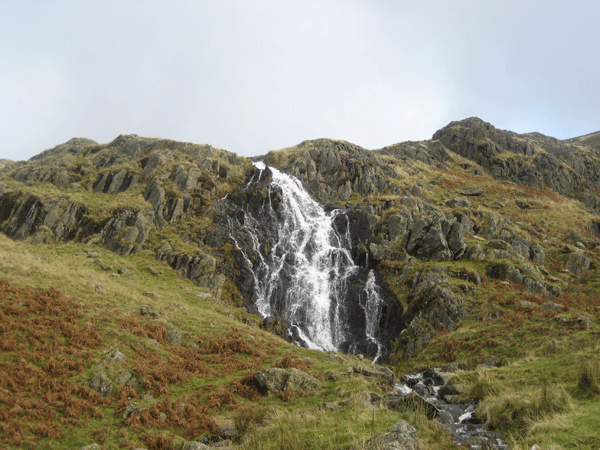 Waterfall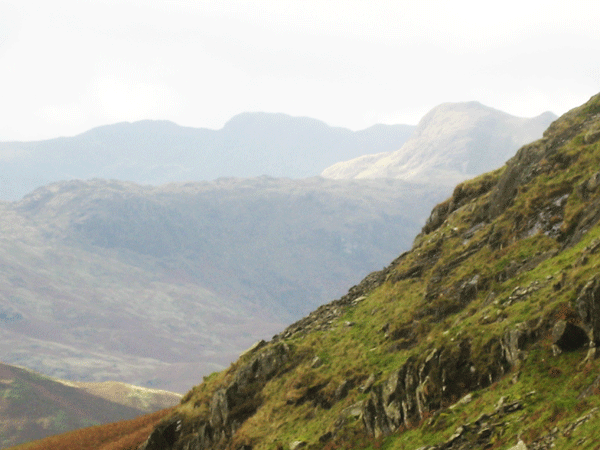 Distant view across the valley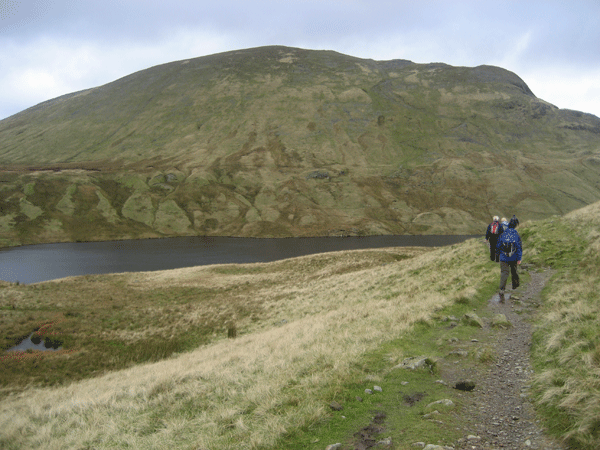 Grisedale Tarn, with Dollywagon Pike in the background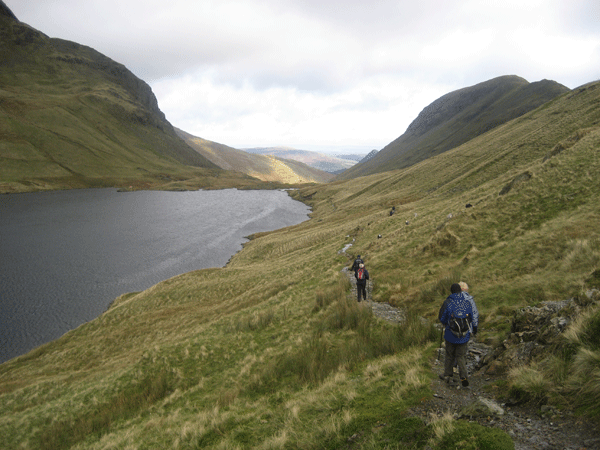 Skirting Grisedale Tarn; valley ahead leads to Paterdale . We turned left to climb Dollywagon Pike.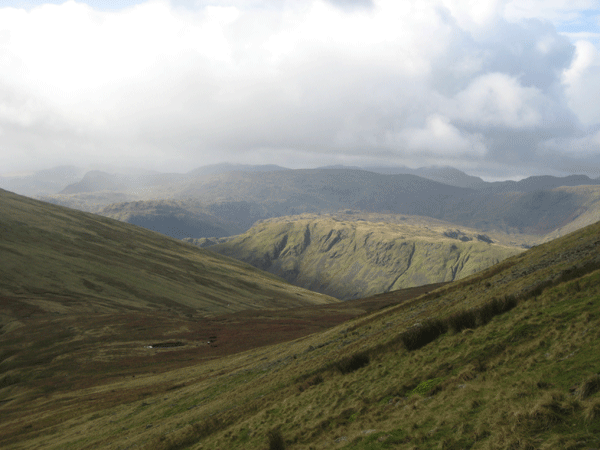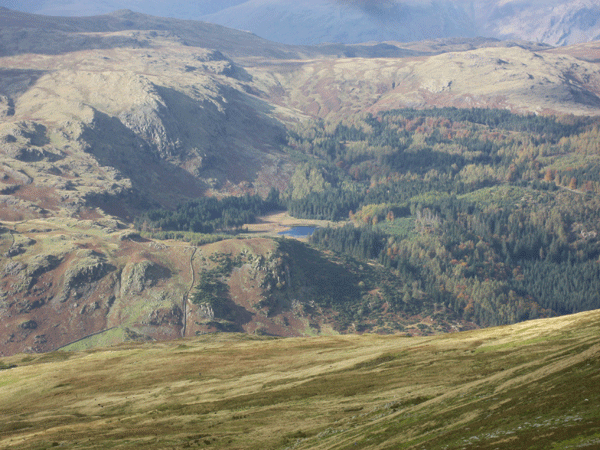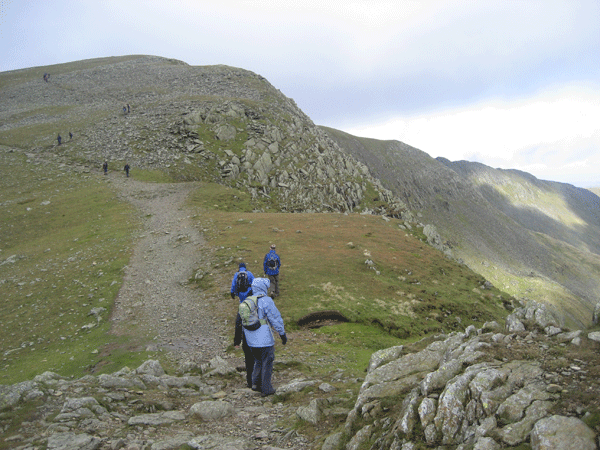 Approaching Helvellyn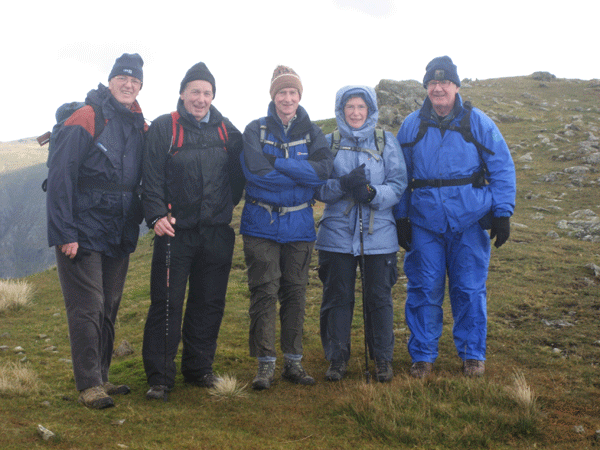 Jim, Tony, Jim, Lesley & Mick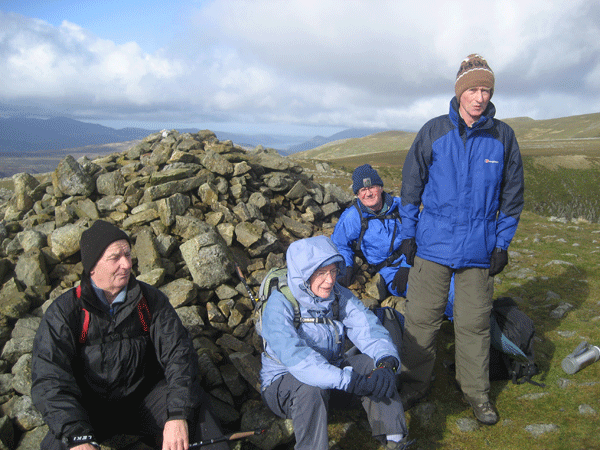 Tony, Lesley, Mick & Jim

Sheltering from the wind for lunch at Helvellyn.