Striding Edge, The Lakes - October 2009
The weather was fantastic so at last I could try Striding Edge again, some 14 years since I last did it. We drove from Ambleside, through Troutbeck, and on to Glenridding where Sue dropped me off at 9-30 a.m. I was soon the trail up Miresbeck towards Hole-in-the-Wall. The climb took approximately 1hr 20 mins to reach the flatish area in front of Red Tarn, and from there it was another 40 minutes to the foot of Striding Edge itself. There was no wind at all, and the conditions were perfect for the Edge. I took the Edge slowly and carefully, and 1 hour 16 minutes later I reached the cairn at Helvellyn, where I had lunch. From Helvellyn I took the trail down to Thirlmere via Birk Side, a pleasant down hill track which led me down to the lake after 2 hours walking. From leaving Glenridding to reaching Thirlmere was 5 hrs 30 minutes in total, including lunch.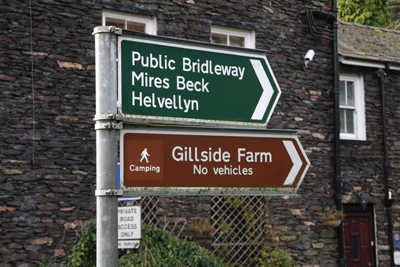 Finding the start of the route at Glenridding is not difficult.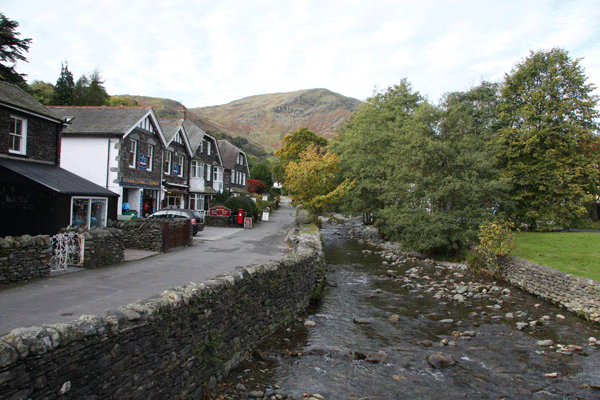 Trail starts along the road next to Glenridding Beck, in front of "Catstycam" mountain equipment shop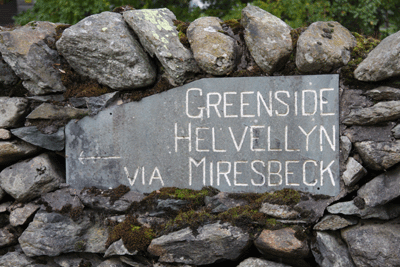 Good signposting on the trail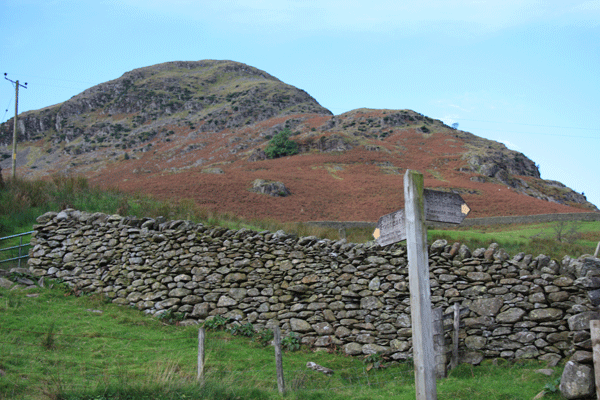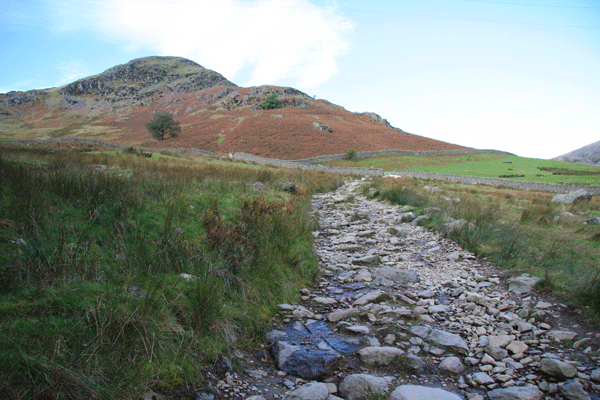 Good track on the way up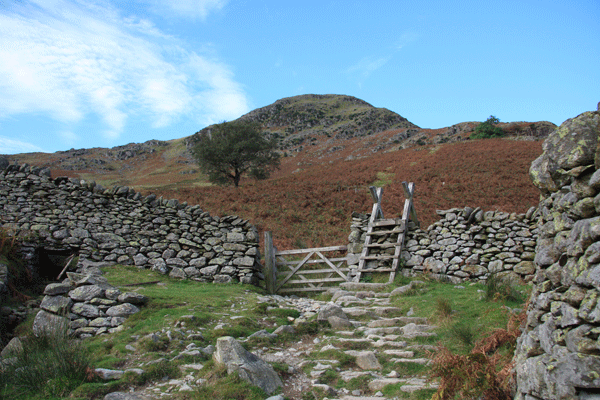 Greenside is signposted as straight on; the trail to Striding Edge is left over the style.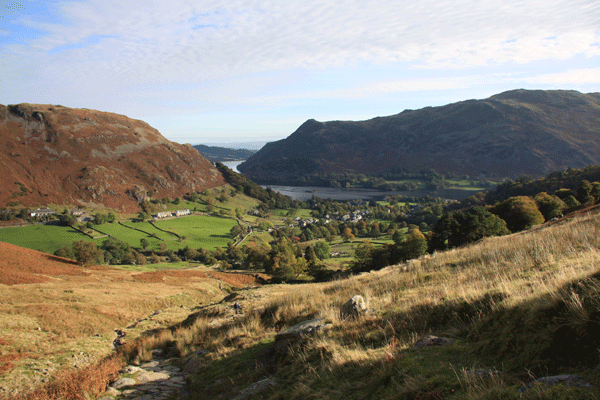 Looking back to Glenridding and Ullswater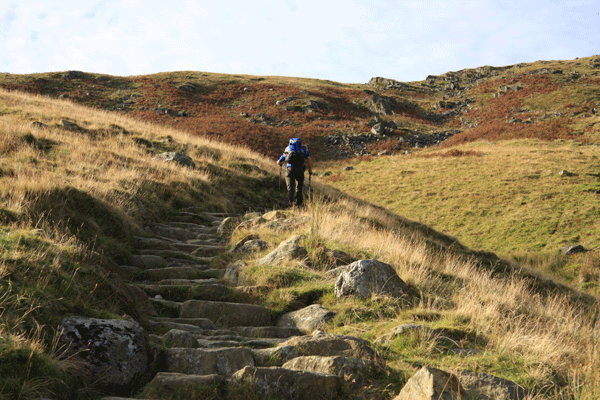 Onwards and upwards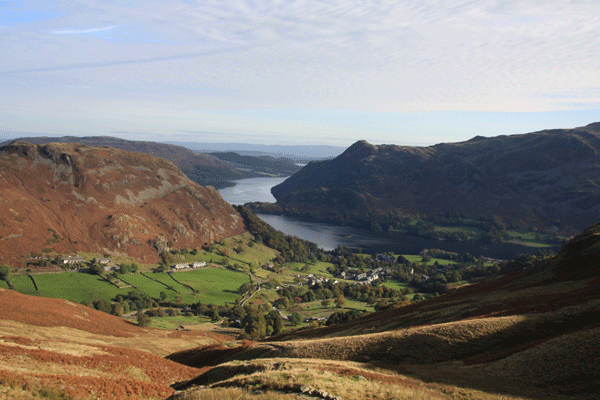 Looking back over Ullswater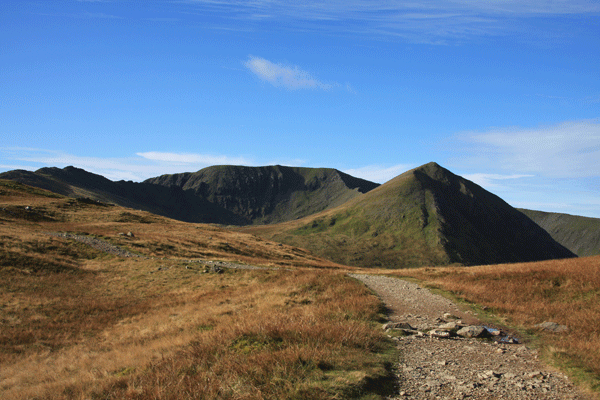 Helvellyn straight ahead; Striding Edge on the left and Swirral Edge and Catstycam on the right

Trail goes along the wall to the base of Striding Edge ridge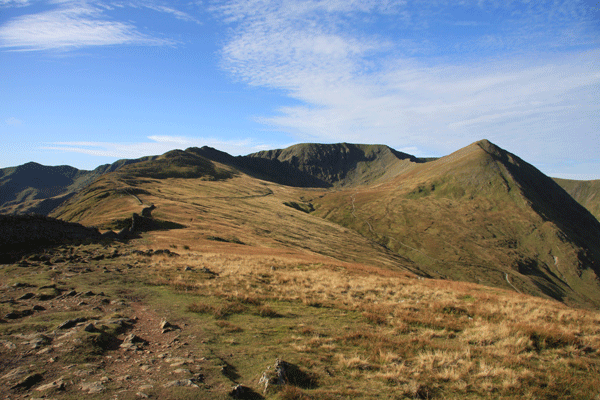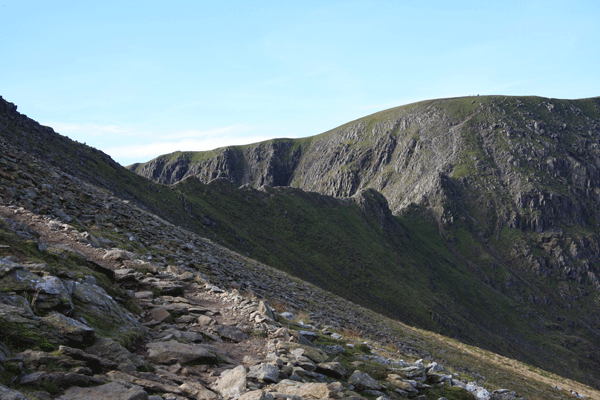 From the approach Striding Edge does not look too daunting.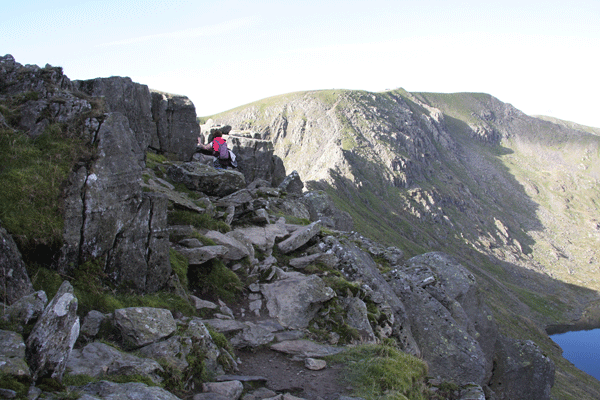 Starting Striding Edge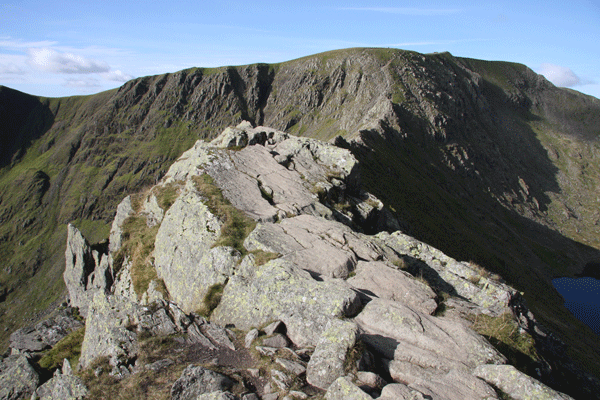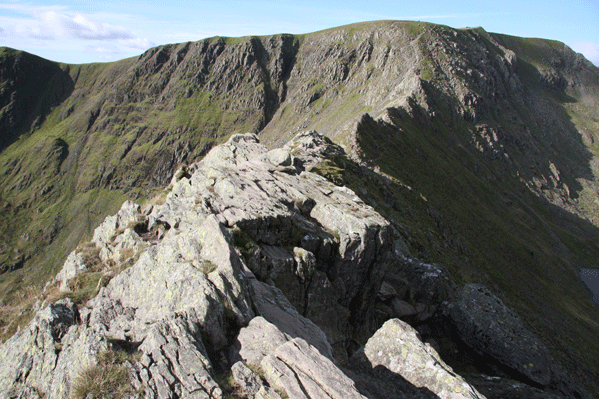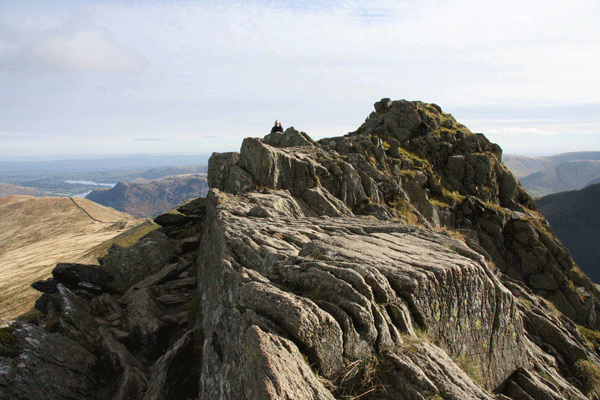 Looking back along the ridge as a walker just approaches.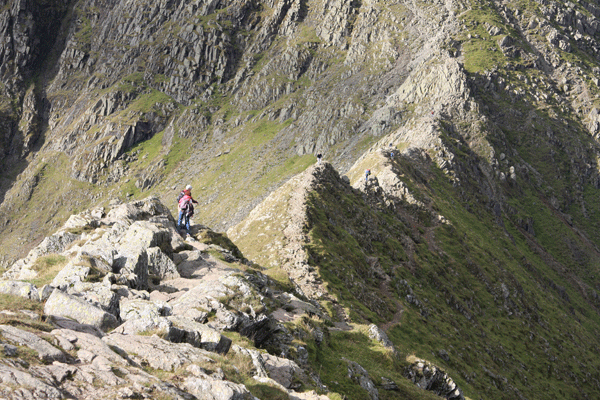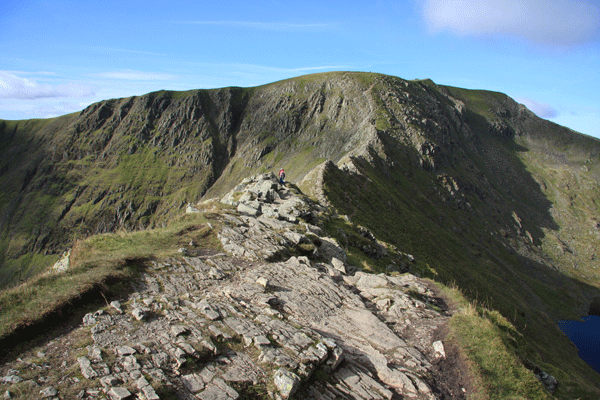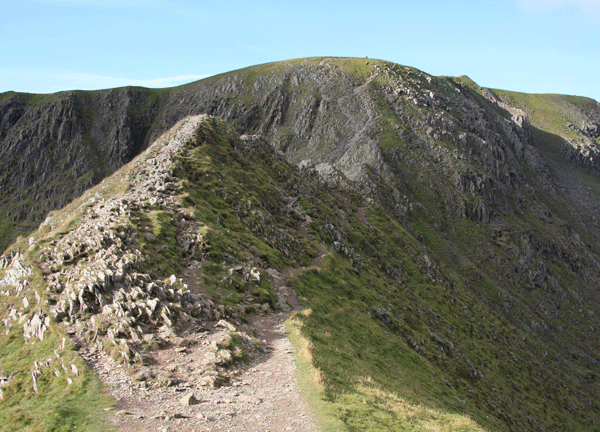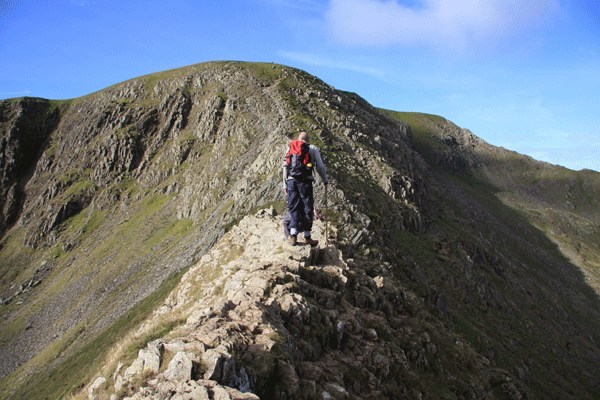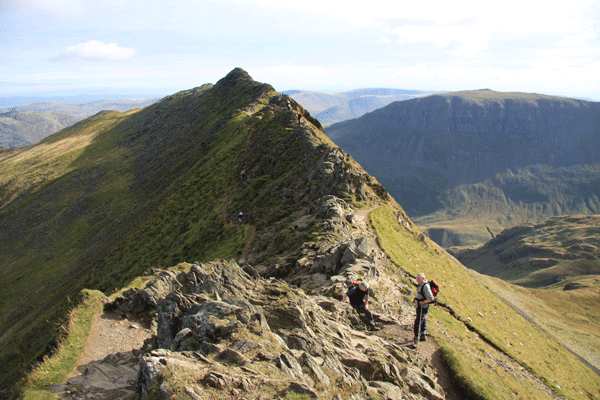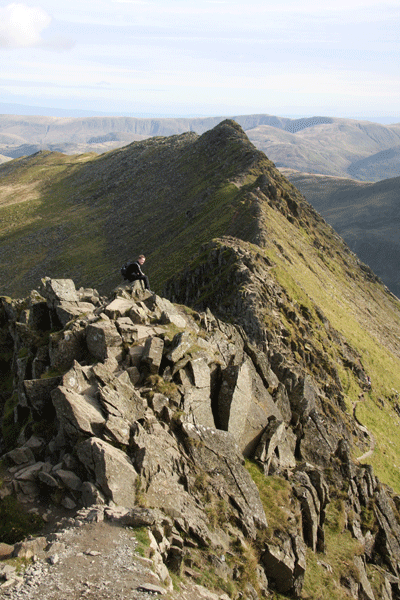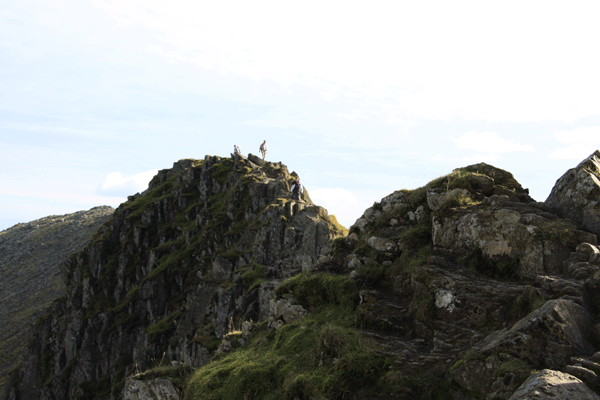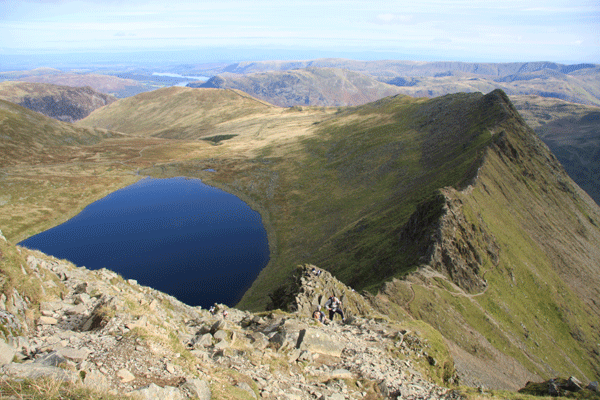 Red Tarn and Striding Edge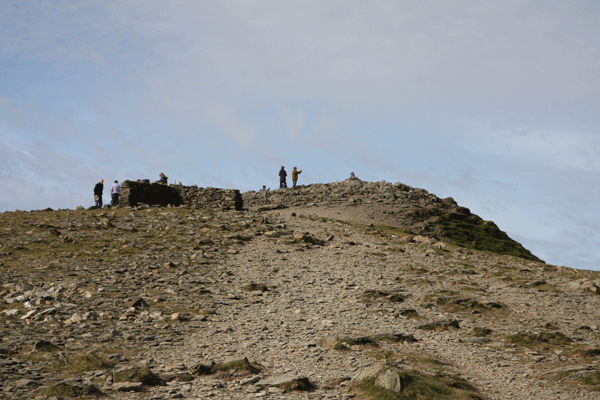 Helvellyn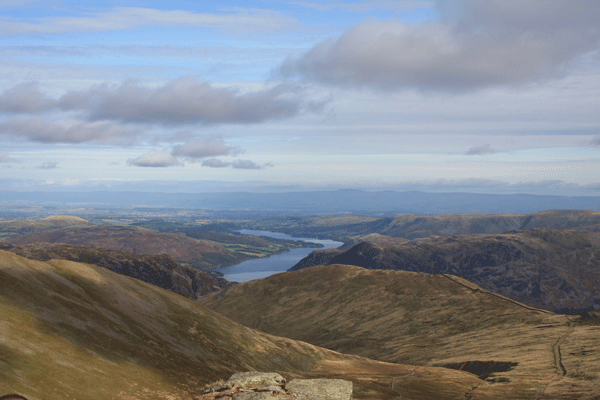 Ullswater from Helvellyn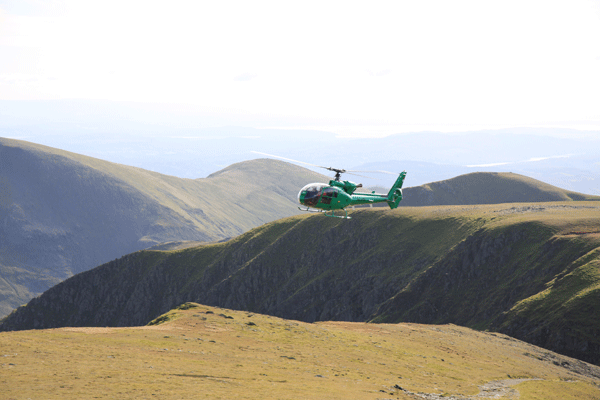 Helicopter coming in to land to drop off walkers at Helvellyn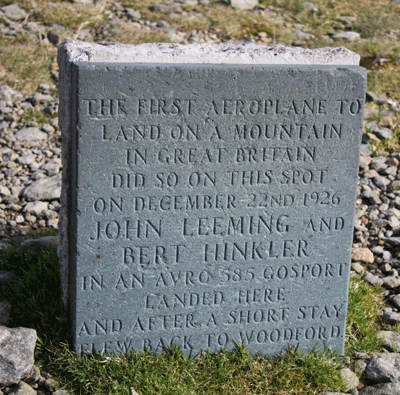 Commemoration Stone on Helvellyn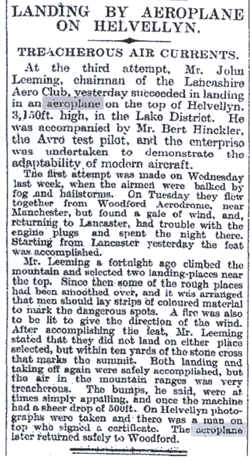 The Times, Thursday 23rd December 1926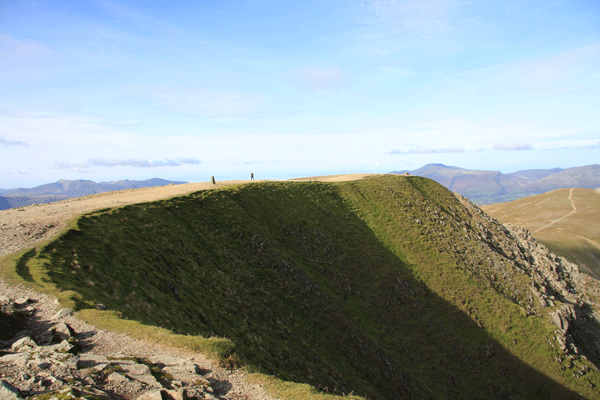 Looking North from Helvellyn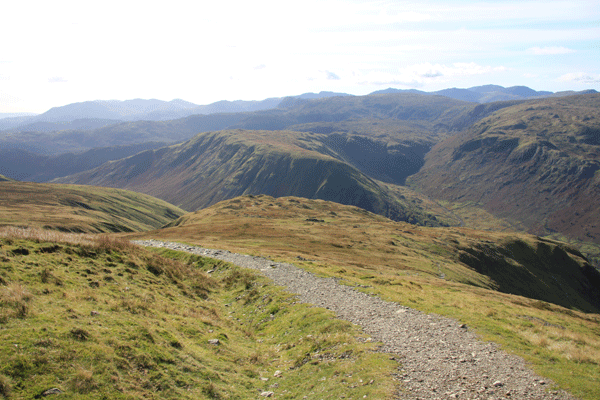 Track down from Helvellyn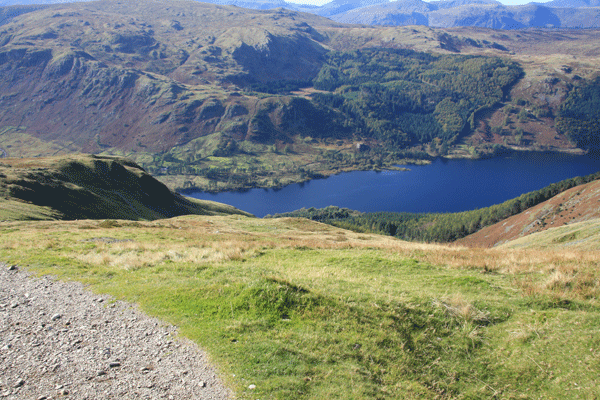 Thirlmere from the track down from Helvellyn