Day 10 Florac to Le Cauvel en Cévennes
Distance

Time

Elevation in meters


Km
Elapsed
Hrs-Mins
Moving
Hrs-Mins

Gain

Loss

Min

Max

25.8
6H43
5H34
810
595
548
961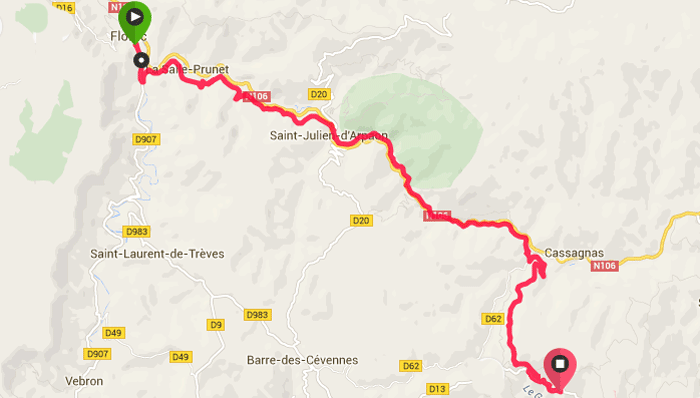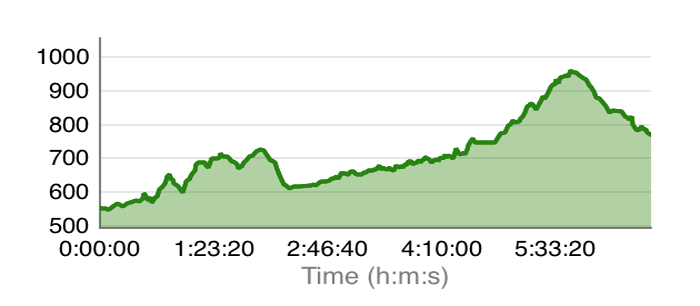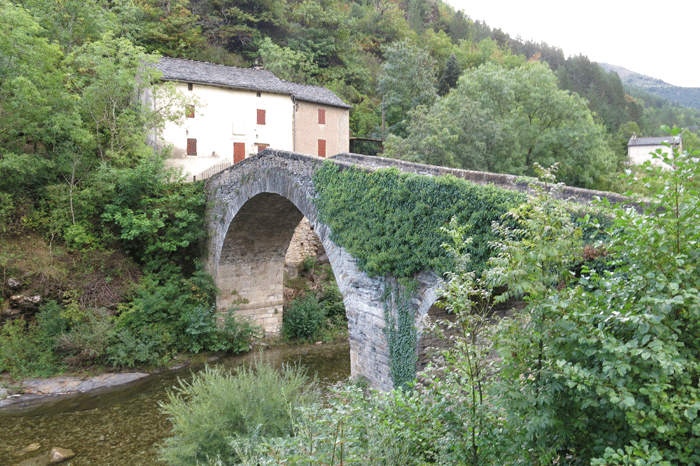 Leaving Florac over the old bridge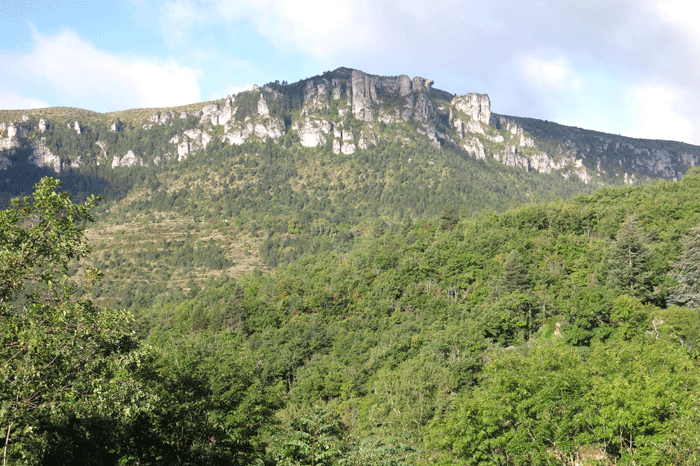 Looking back at the Causses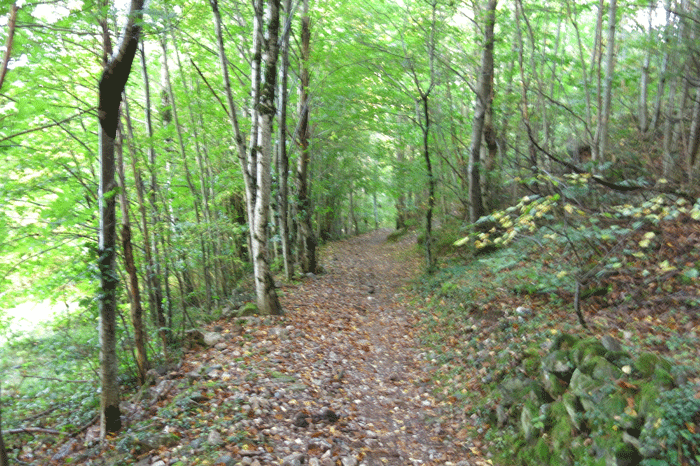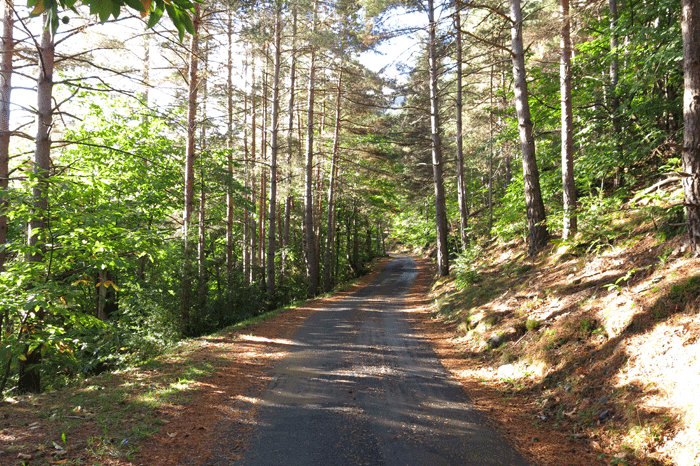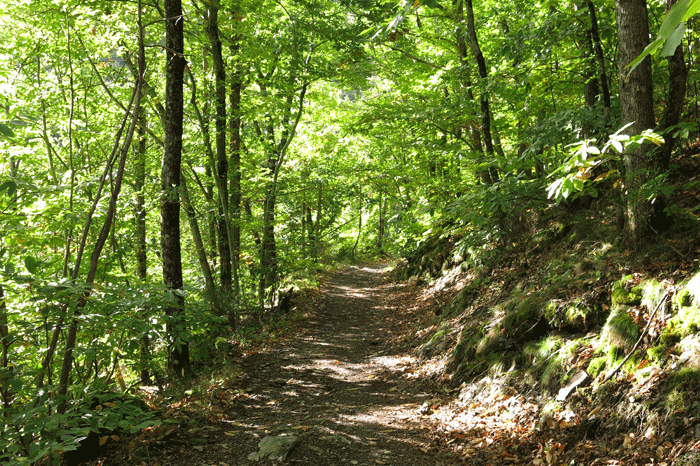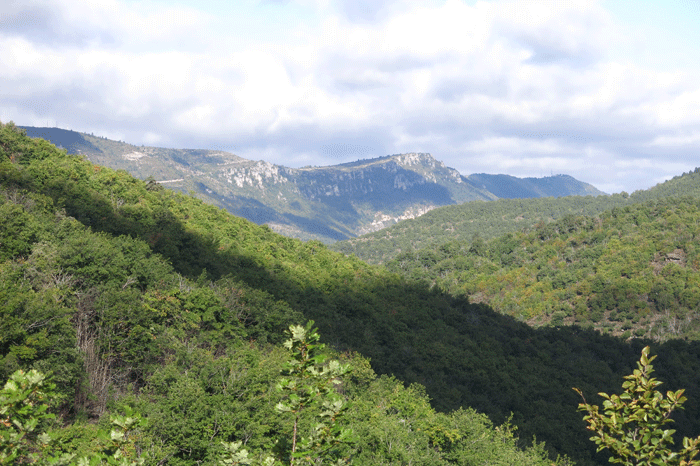 Looking back towards Florac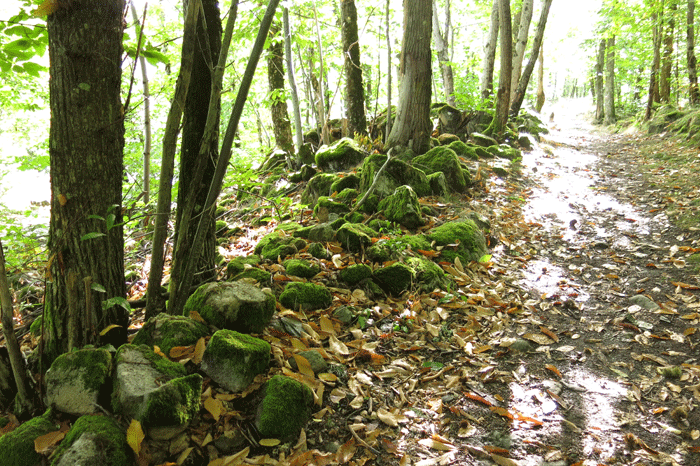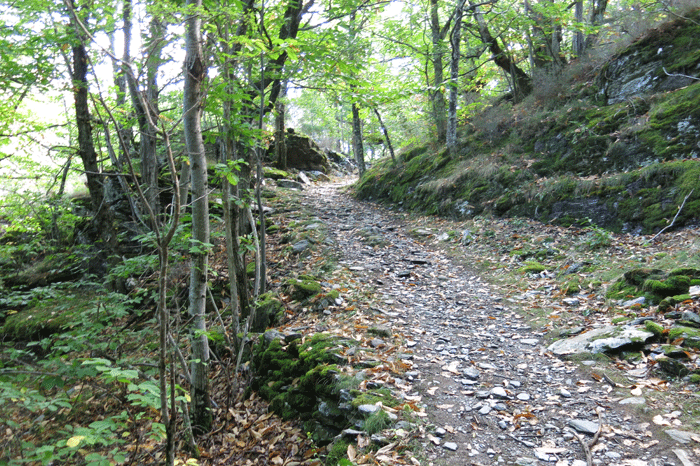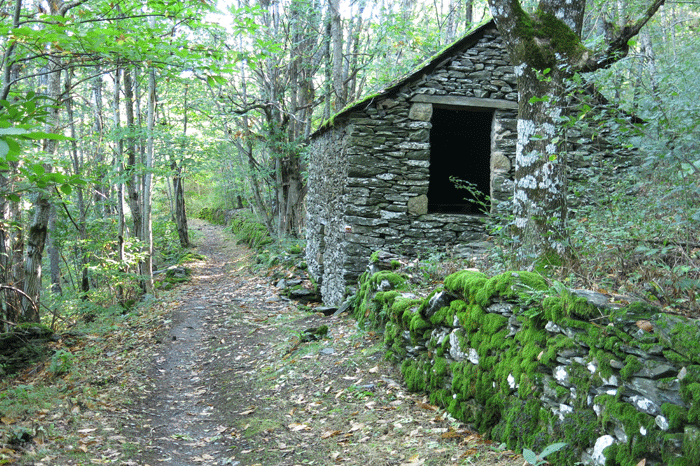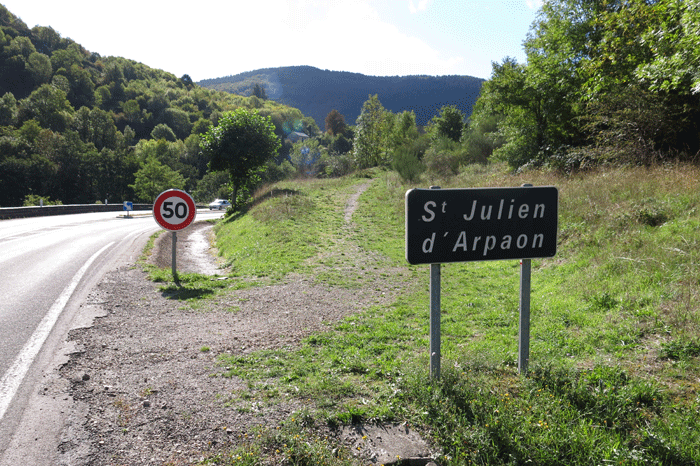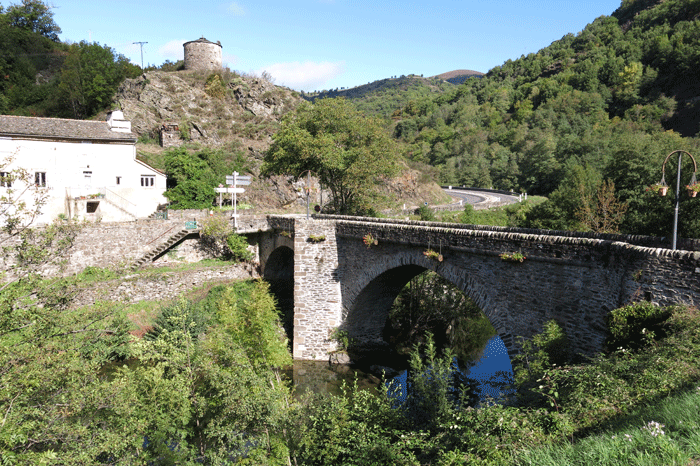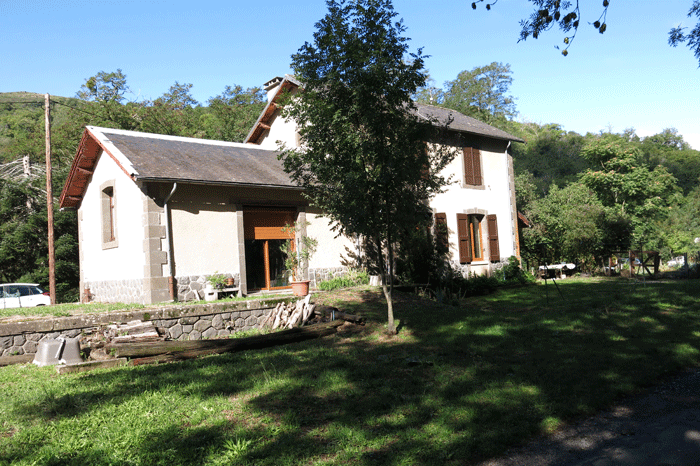 The old railway station at St Julien d'Arpaon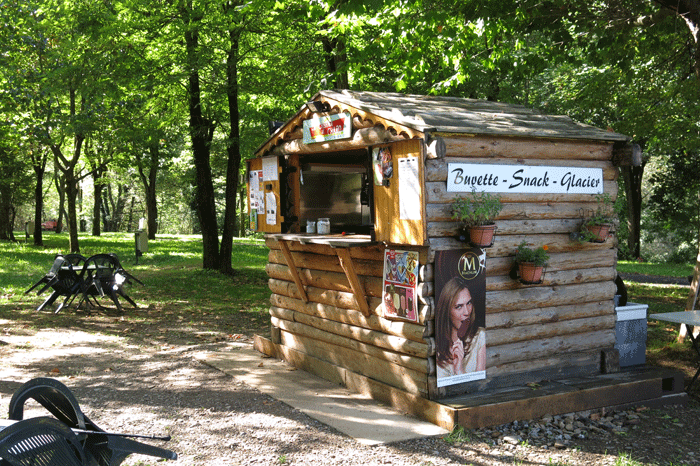 At last.... a chance of a cup of coffee at La Cabana de Charo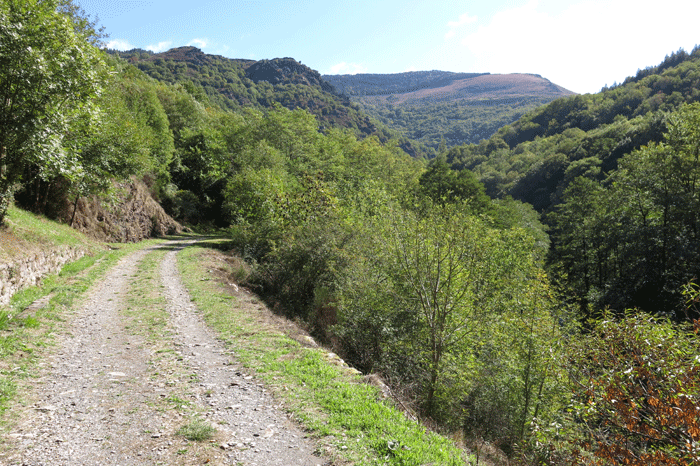 Now for the easy bit..... walking along the old railway line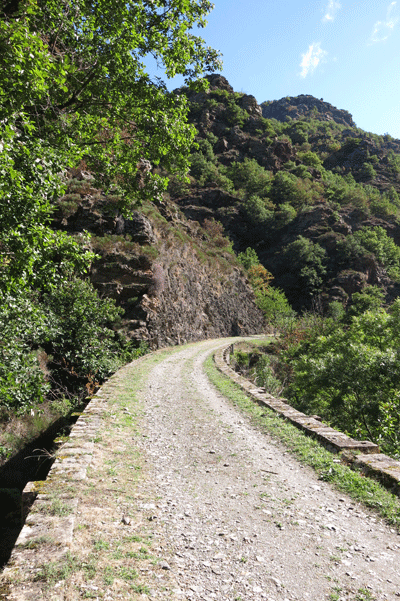 The old railway line runs along buttressed embankments
high above the river gorge.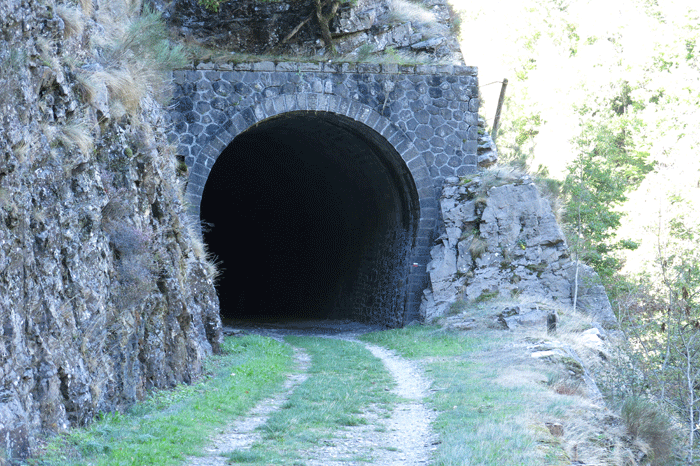 There are 3 short tunnels along this stretch of railway line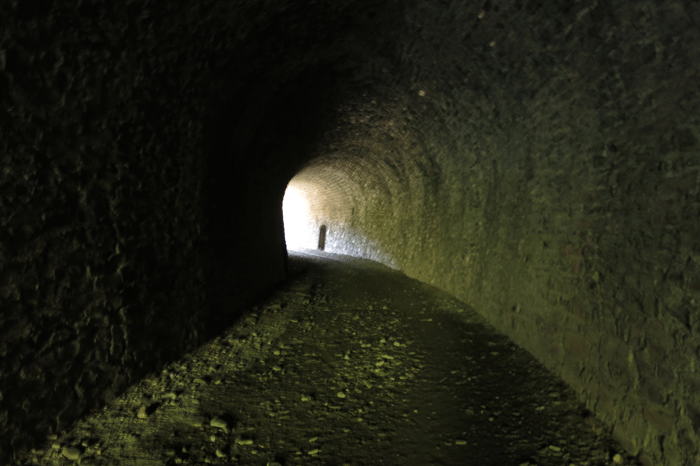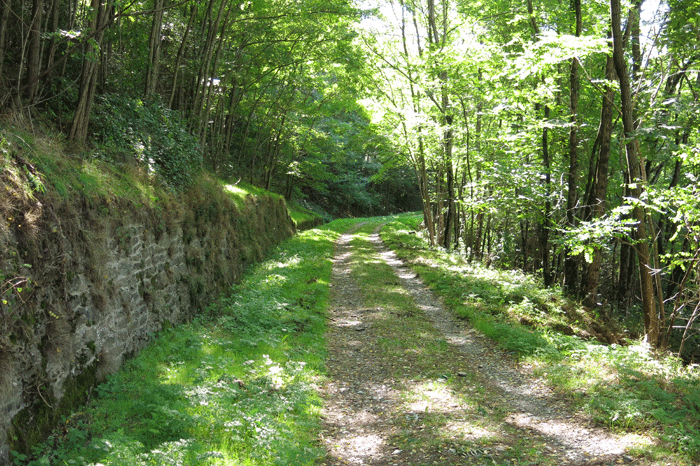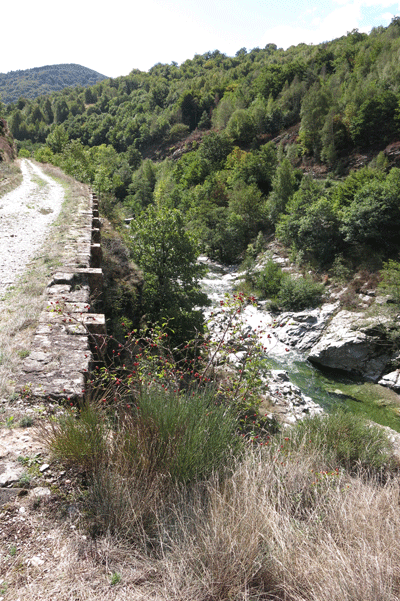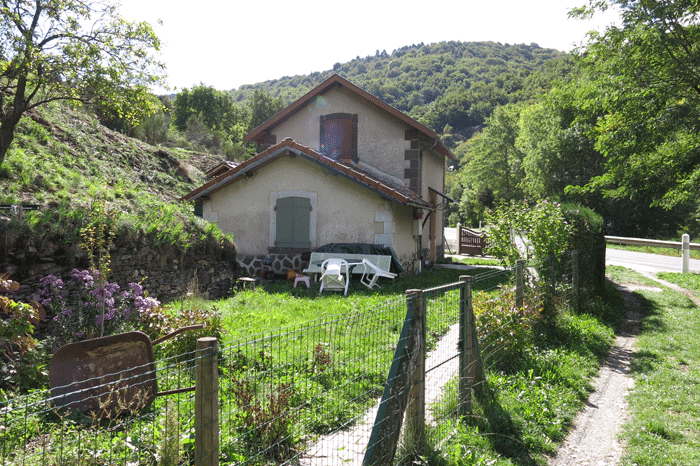 Crossing the main road at Le Pont des Crozes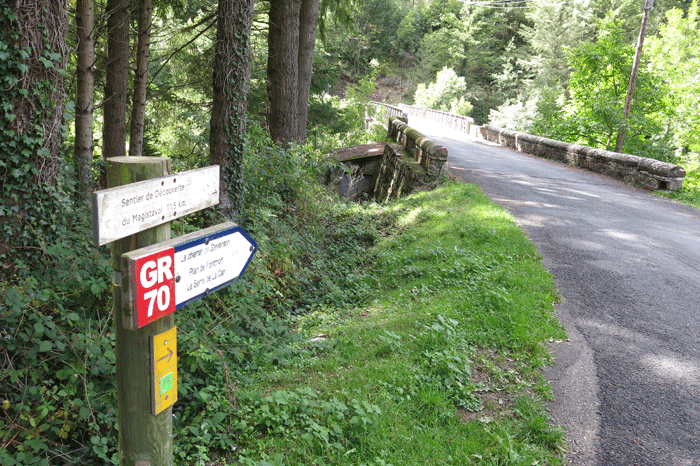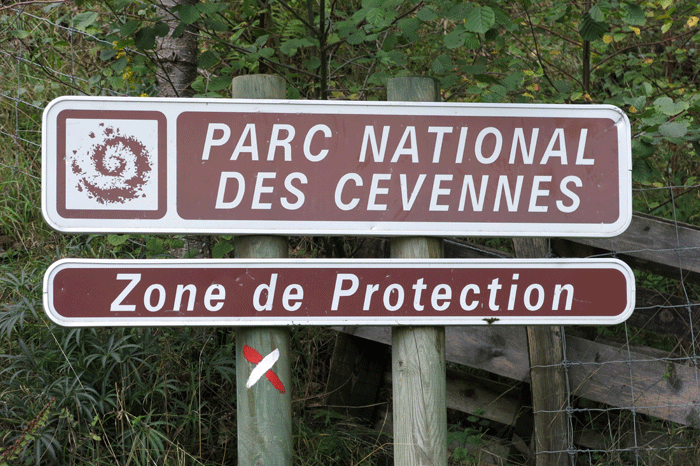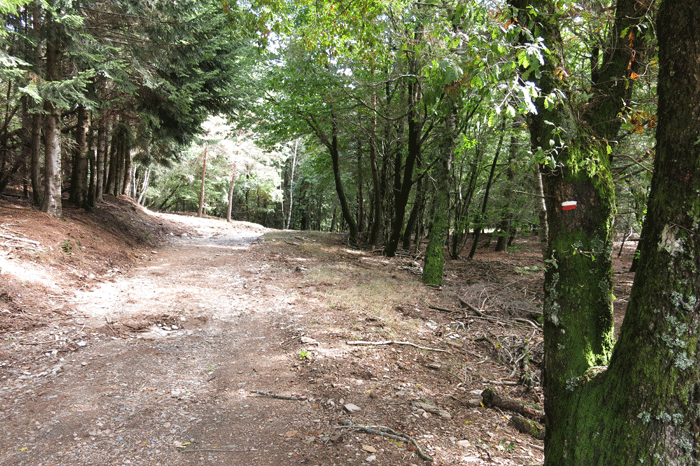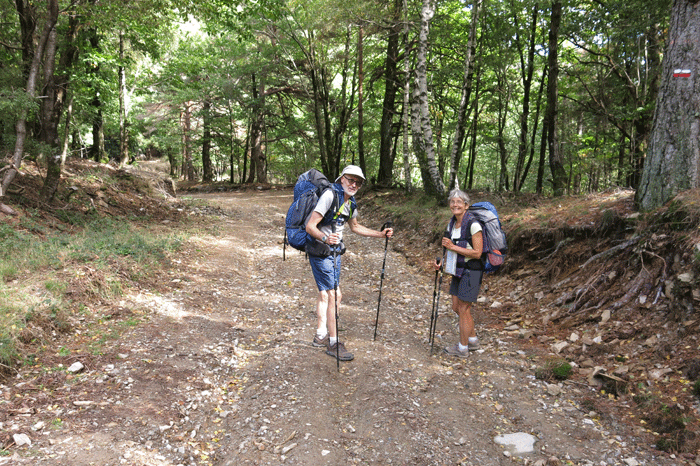 Catching up with Marco and Sylvia again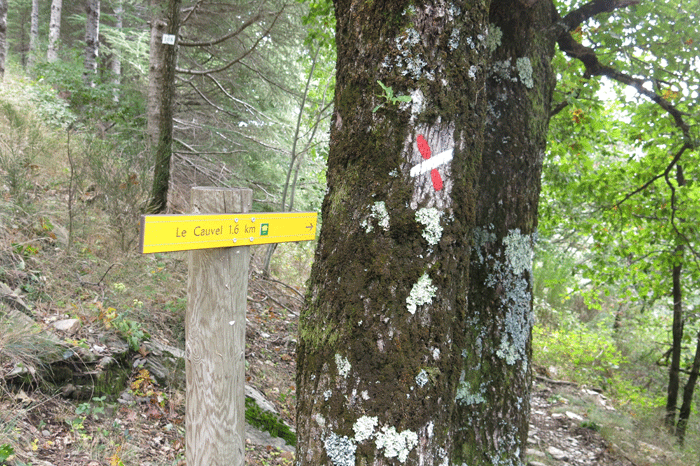 Soon after meeting Marco and Sylvia I had to peel off to the right on a route that led to Le Cauvel, where I was staying. Marco and Sylvia went on to St Germaine de Calberte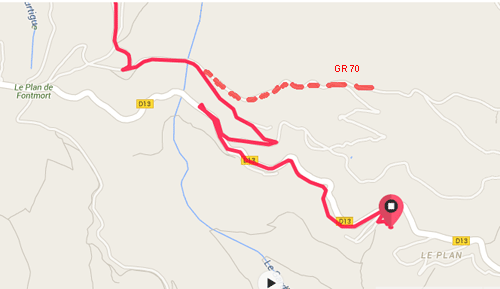 The route went along a very narrow trail that did not look as though it
was used much, and eventually came out on the D13. Here it was a sharp left
along the D13 to Le Cauvel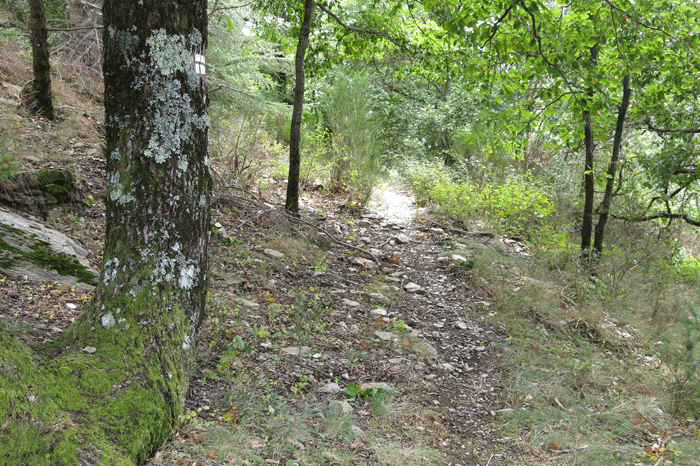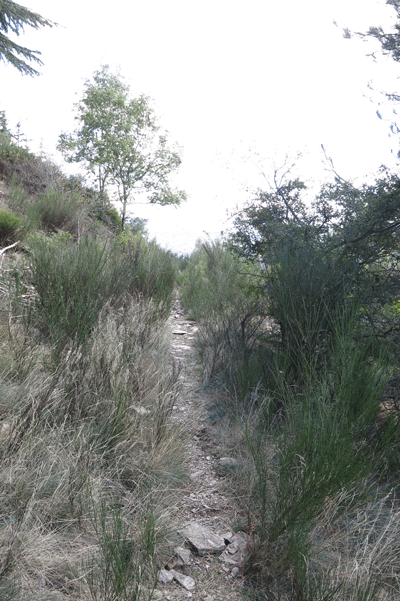 Is this really the way to Le Cauvel, I was beginning to wonder!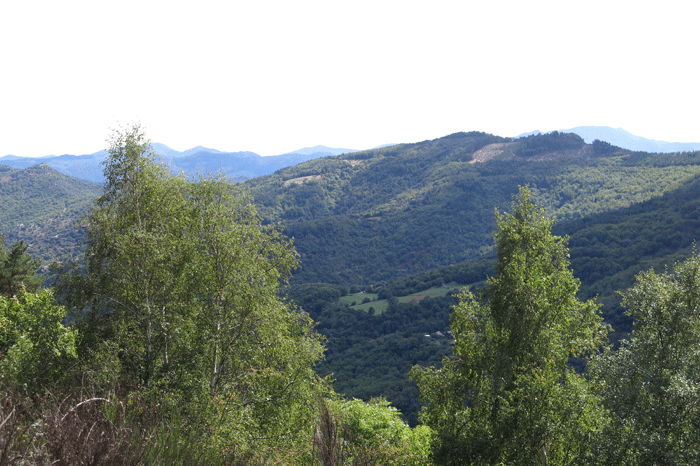 Pretty remote and rugged countryside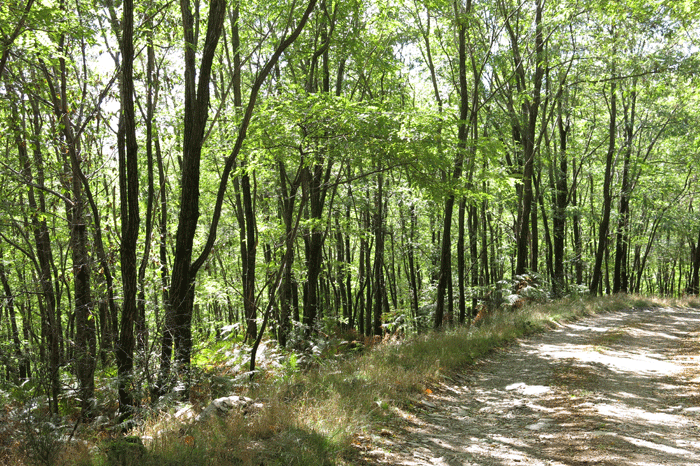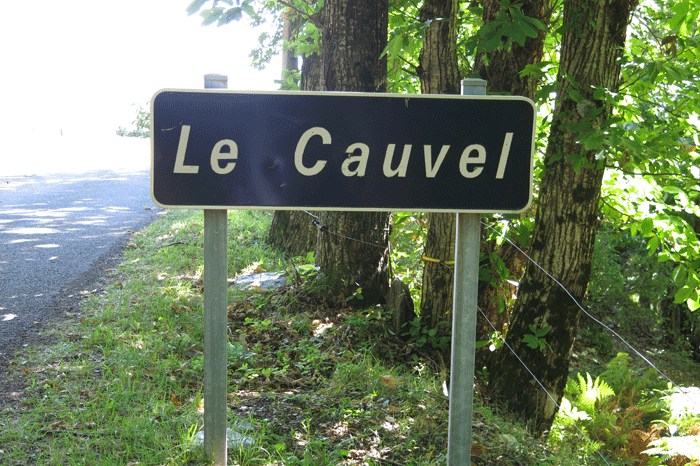 At last Le Cauvel. I was quite relieved to have found it!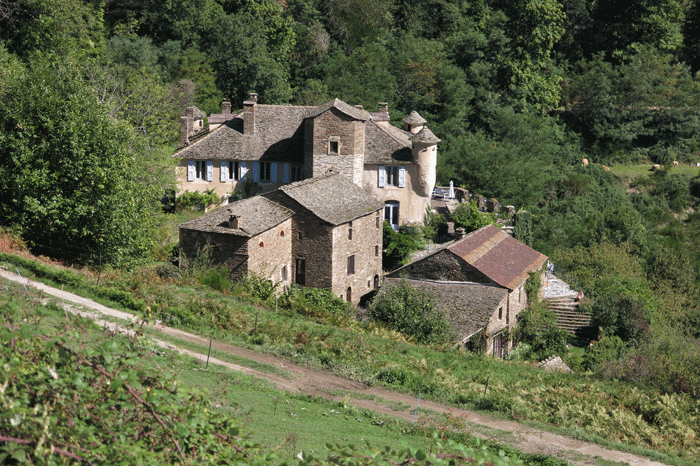 The Chateau du Cauvel comes into sight
Accommodation Notes
Le Chateau de Cauvel,
Le Cauvel en Cevennes,
48110 Saint Martin de Lansuscle
Tel: 04 66 45 92 75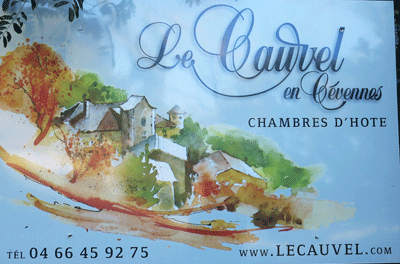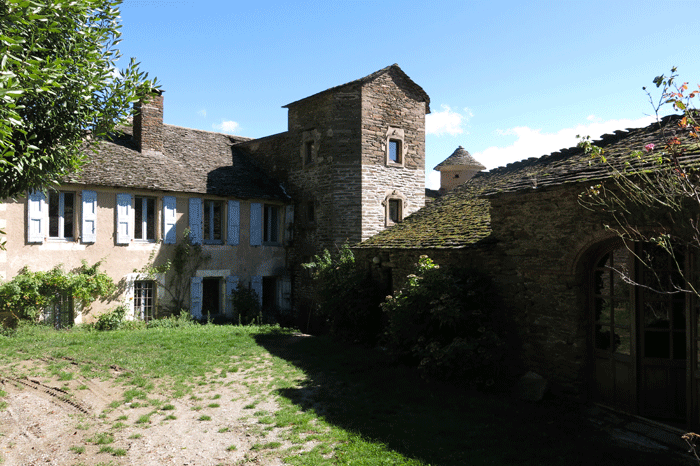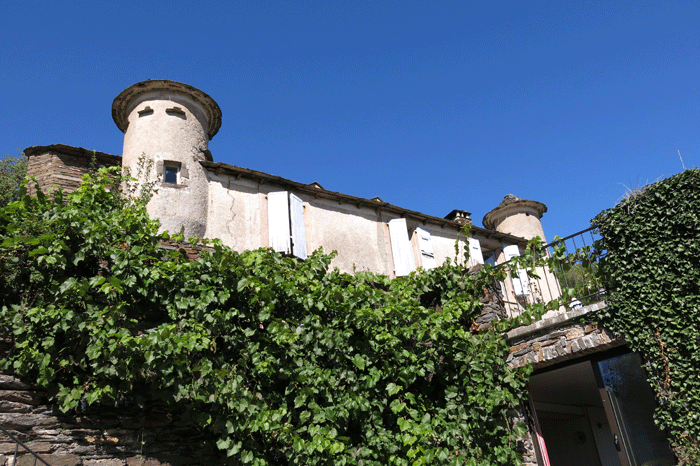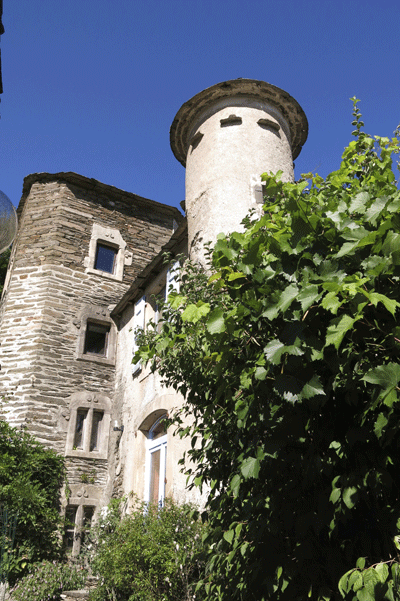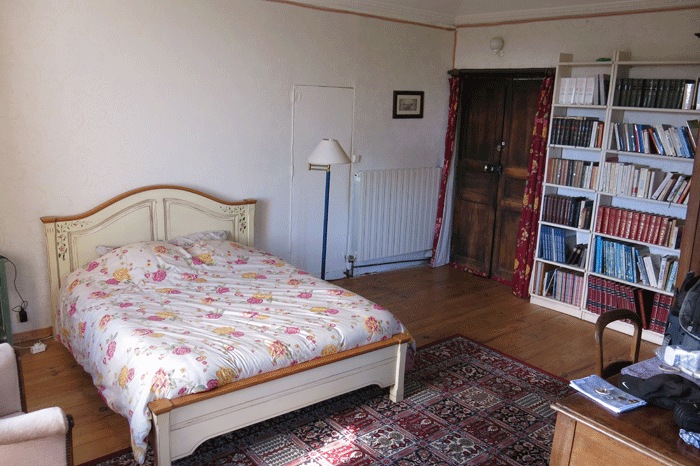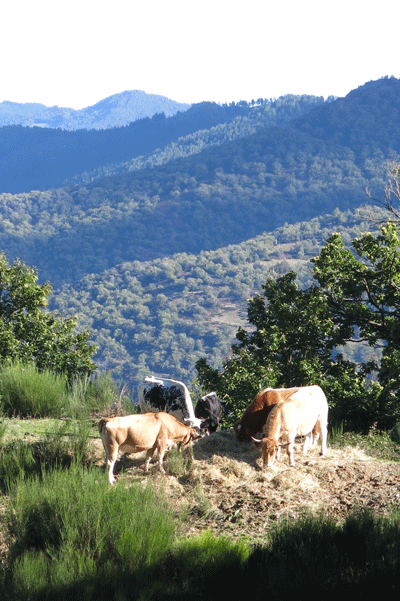 The view from my bedroom window