Day 5 Cheylard l'Évêque to Le Bastide Puylaurent
Distance

Time

Elevation in meters


Km
Elapsed
Hrs-Mins
Moving
Hrs-Mins

Gain

Loss

Min

Max

22.57
5H25
4H40
495
601
972
1,247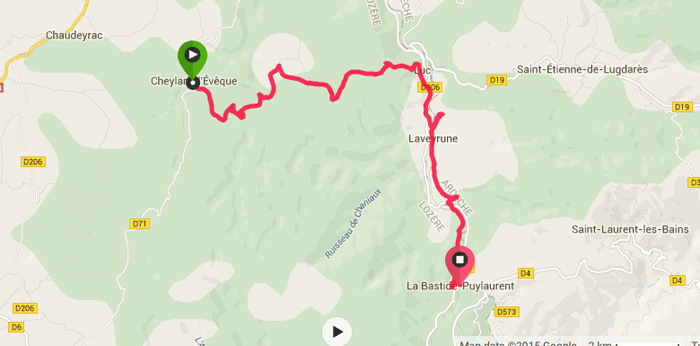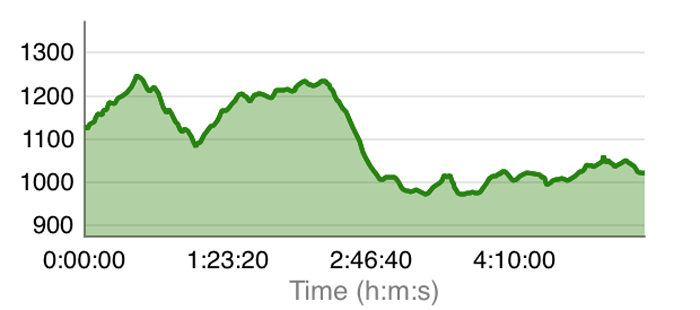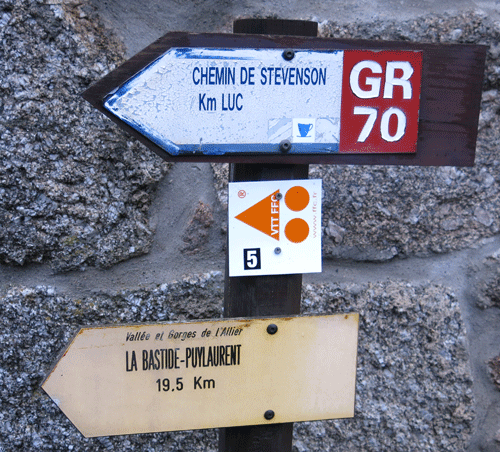 Leaving Cheylard l'Évêque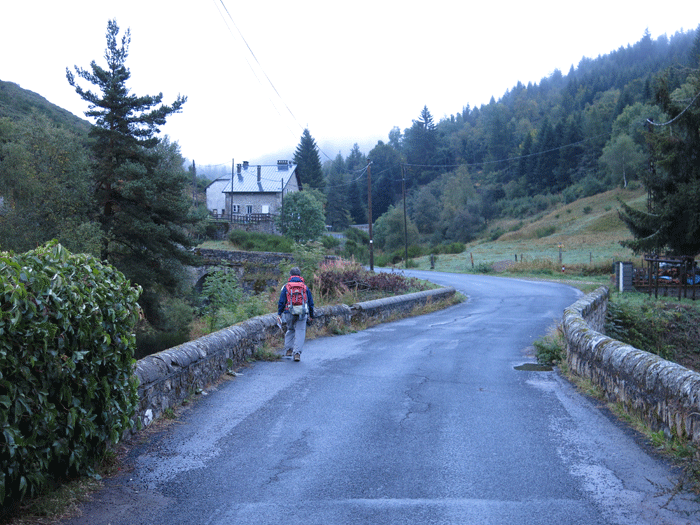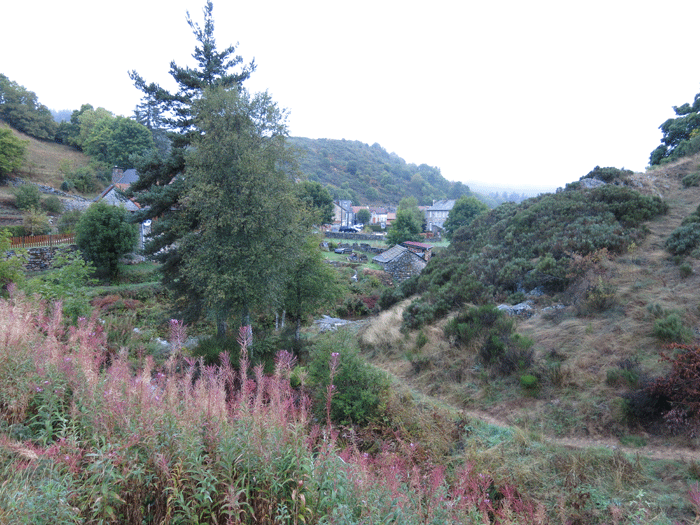 Looking back towards Cheylard l'Évêque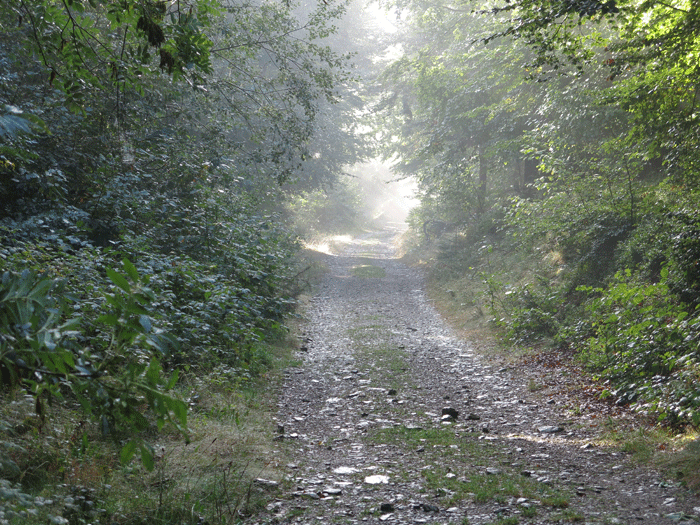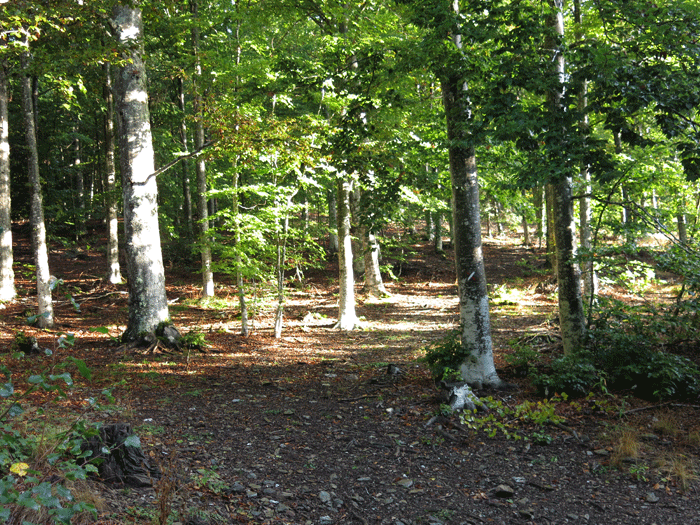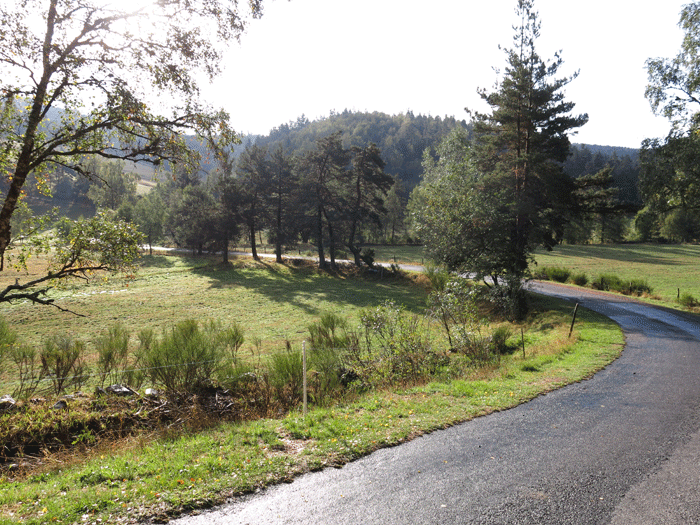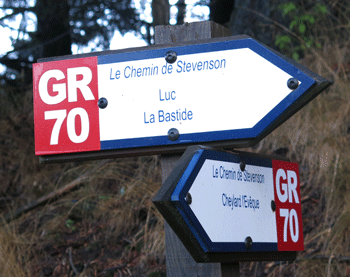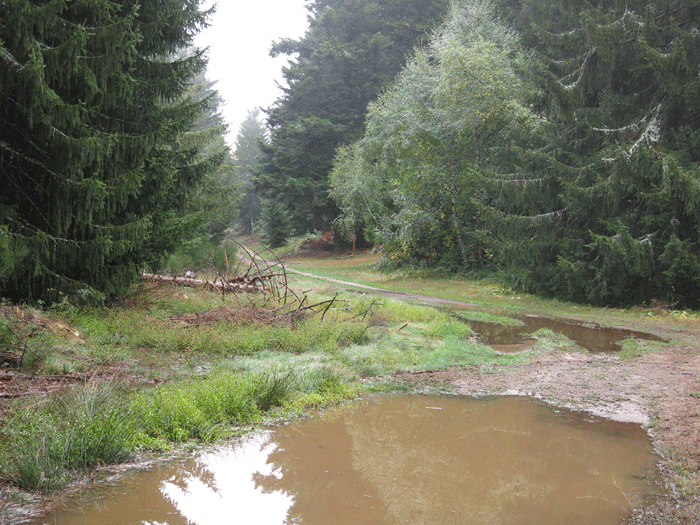 Forêt Domaniale de la Gardille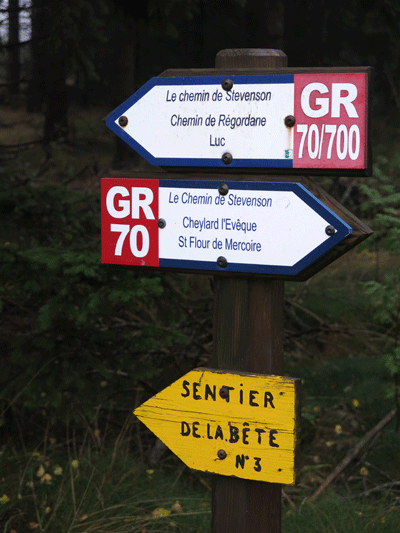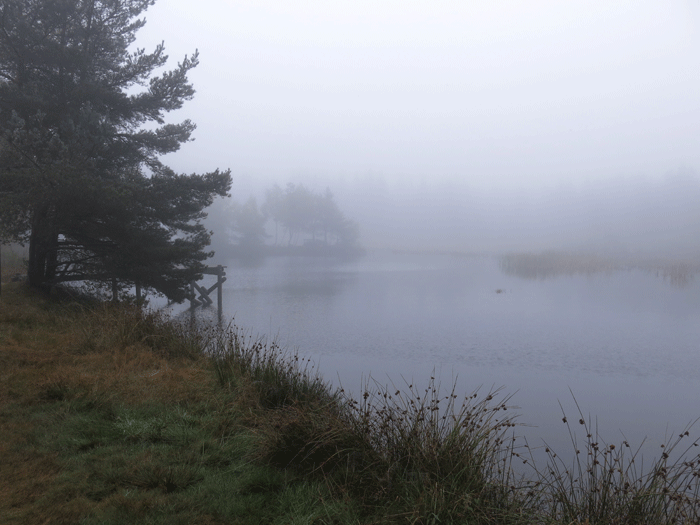 Forêt Domaniale de la Mercoire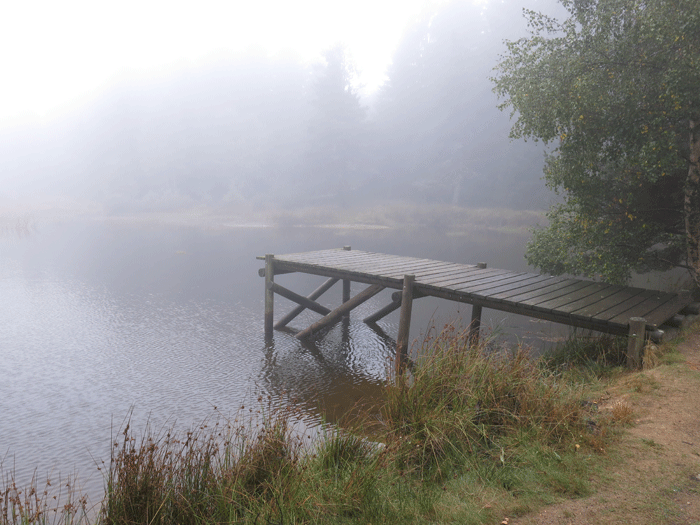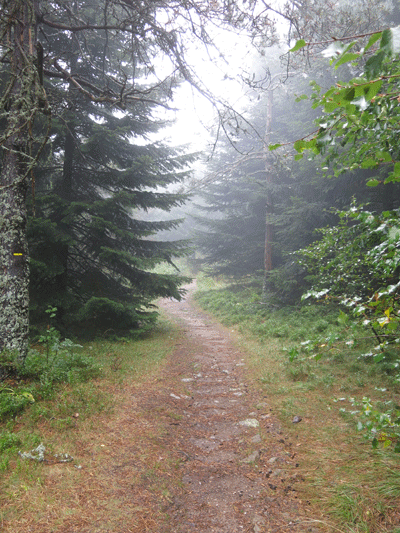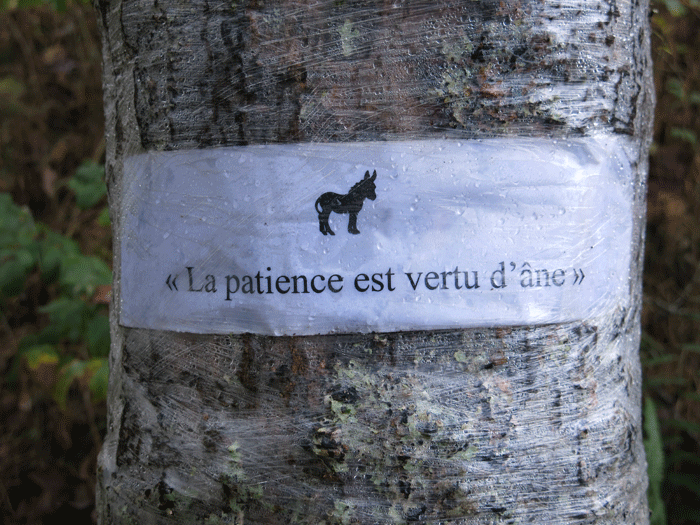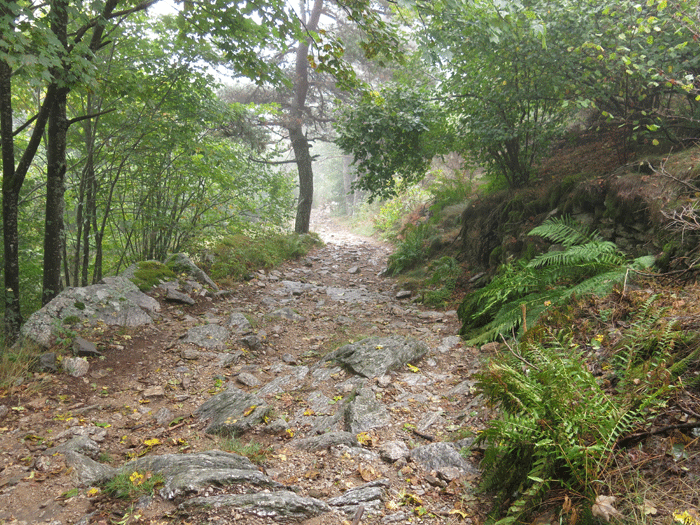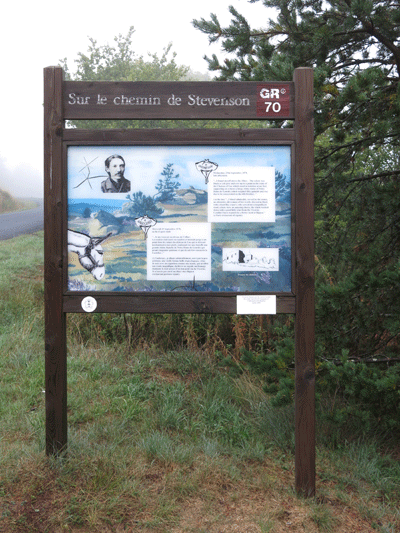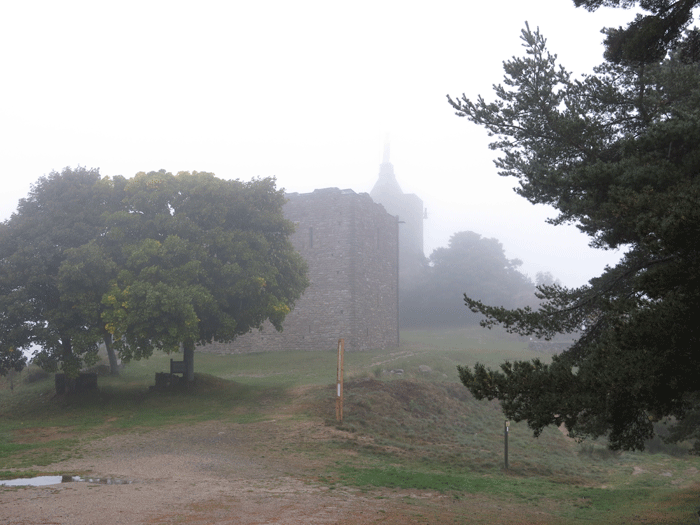 Chateau de Luc emerging from the morning mist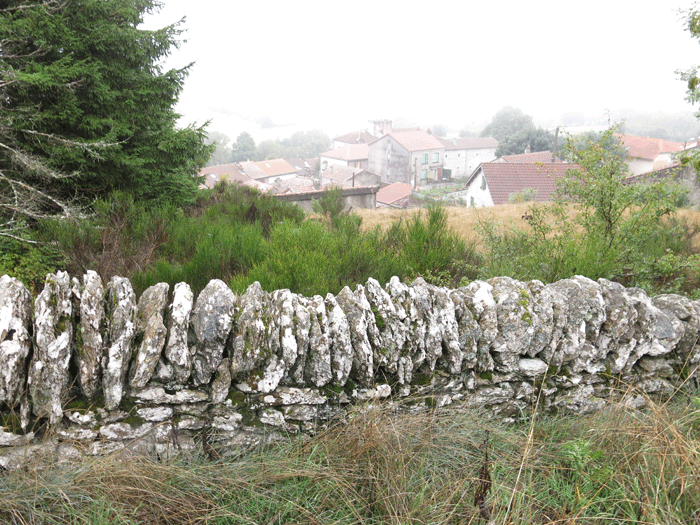 Dropping down into the village of Luc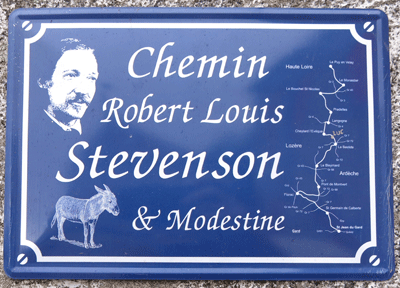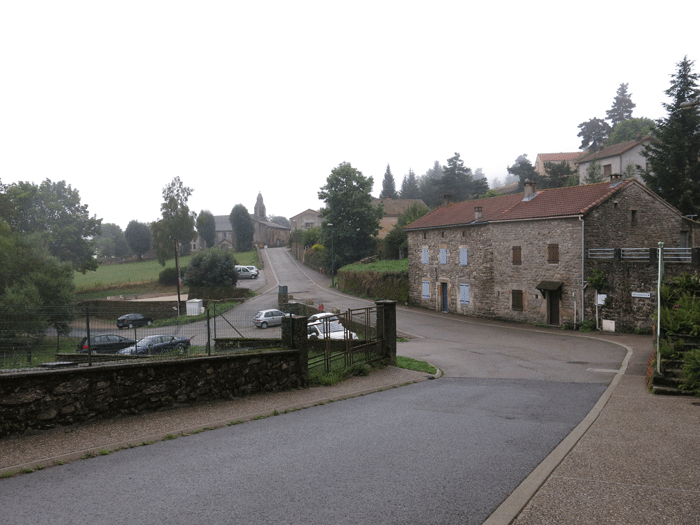 Luc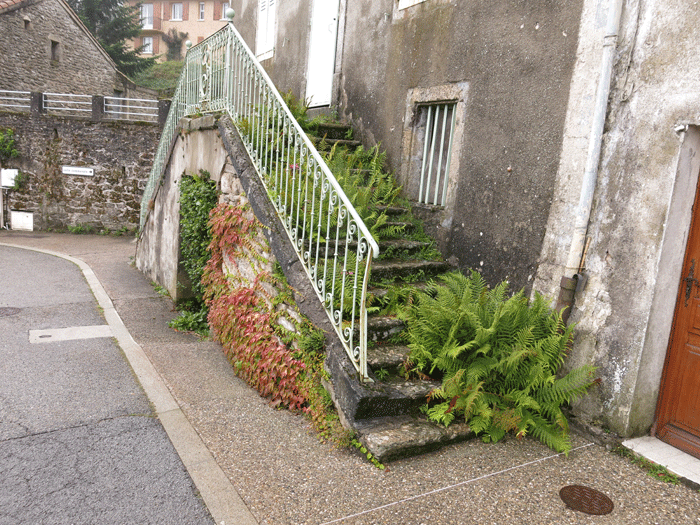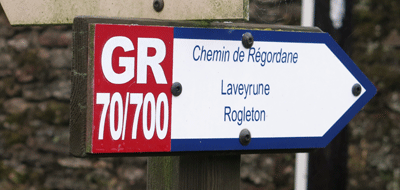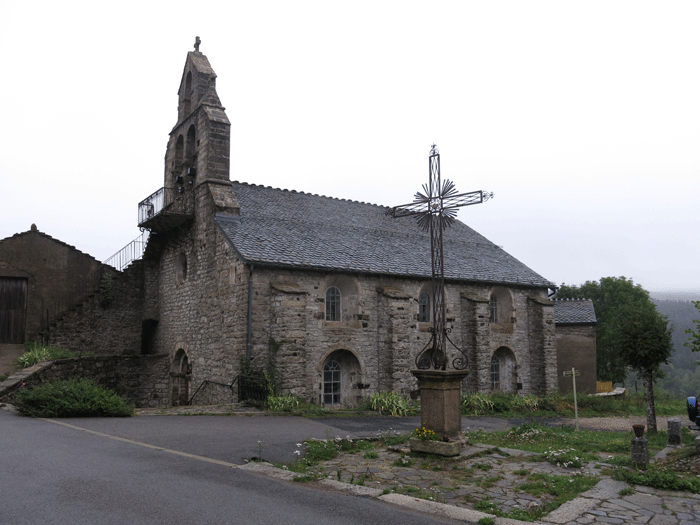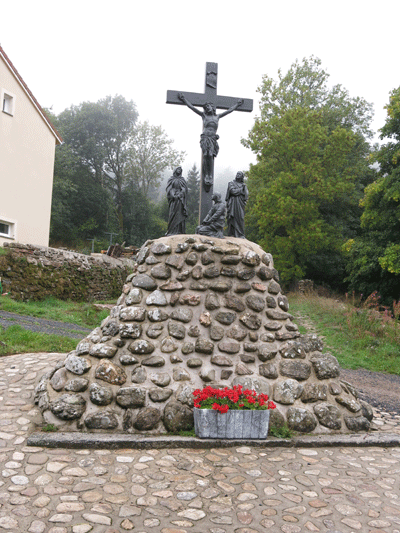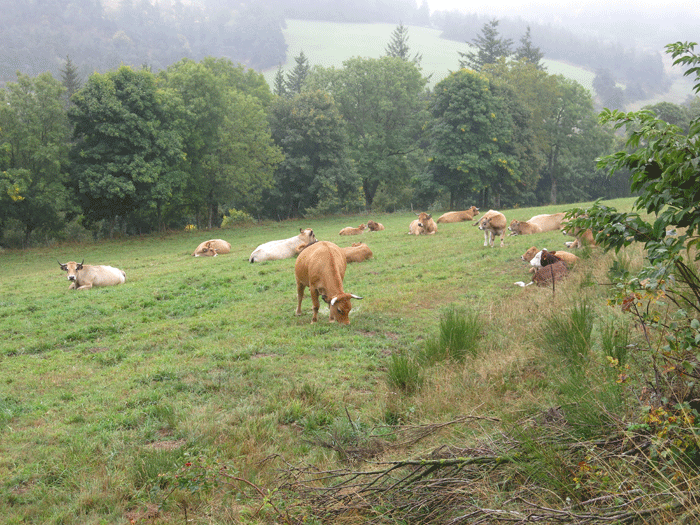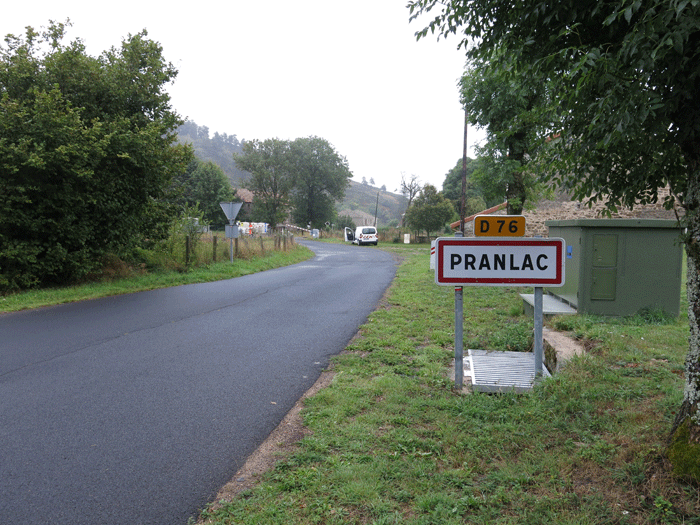 Approaching the railway crossing at Pranlac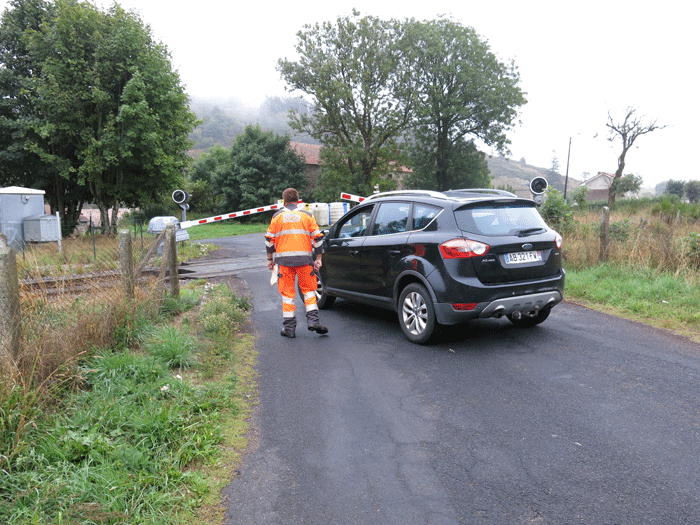 Not sure whether this line is used much, but the engineer invited us to proceed between the half shut barriers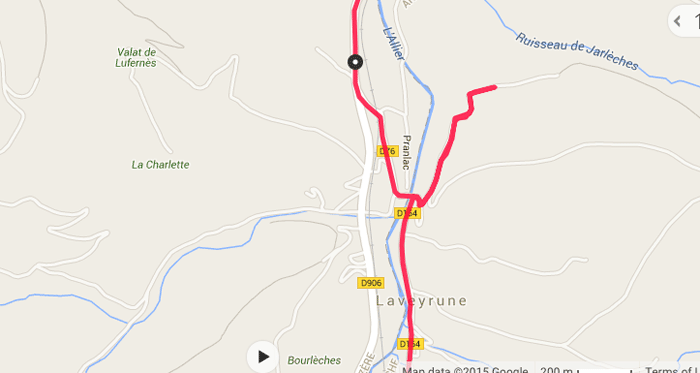 I went slightly wrong the other side of the railway crossing as there were GR signs inviting you to
turn left. Unfortunately this was the wrong way and led back to Luc. I soon realised my mistake
and got back on the right trail through Laveyrune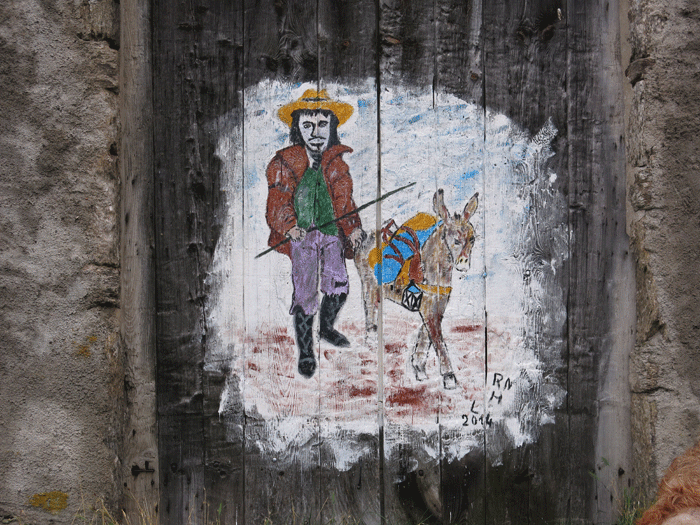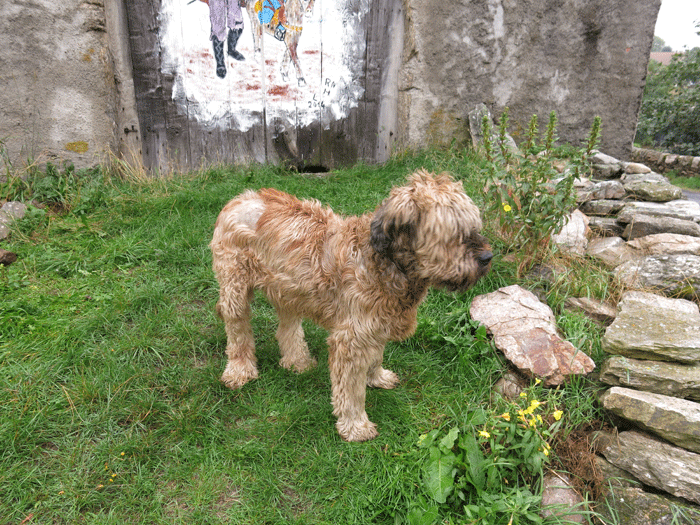 La Bête du Gévaudan??????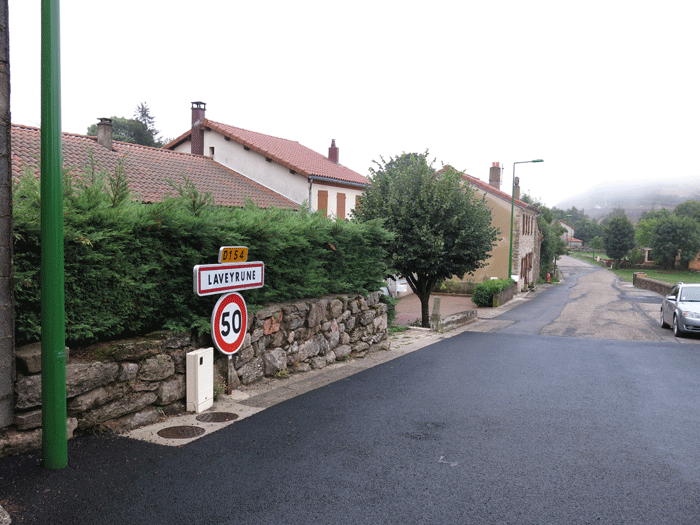 Laveyrune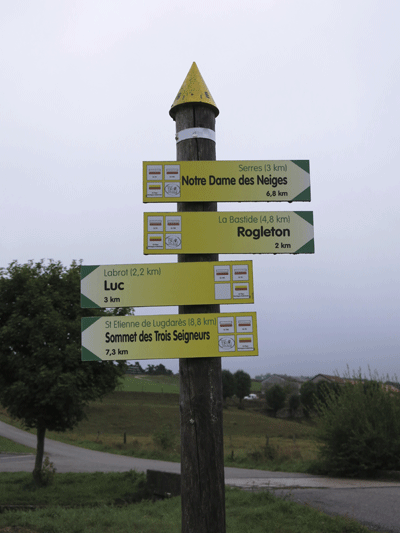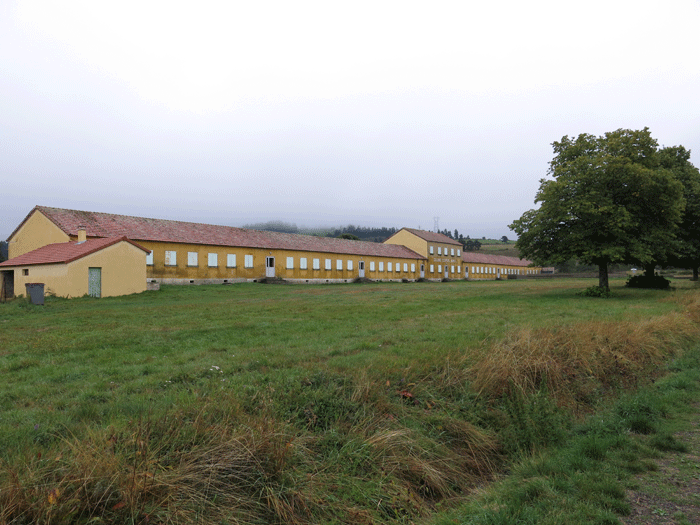 Colonie L'Espoir Nimes - a children's holiday (?) camp
http://www.colonielespoir.fr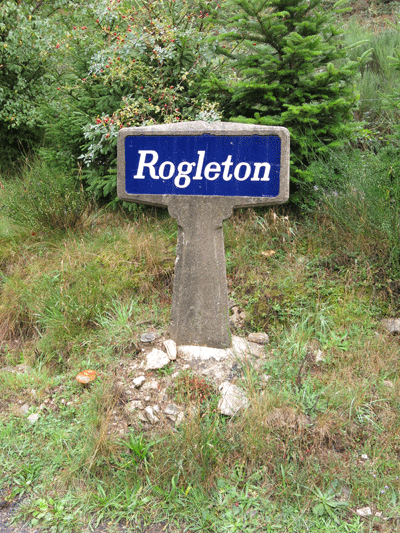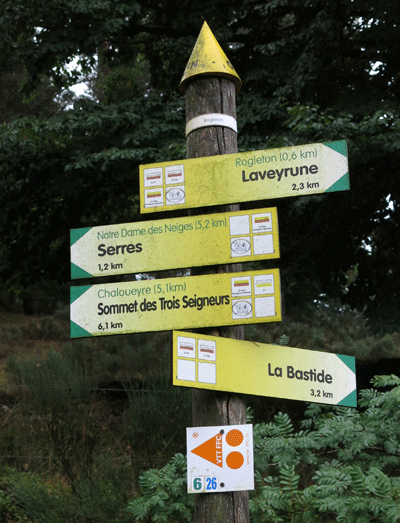 At Rogleton I had a decision to make; either the direct (3.2 km) route to La Bastide or the longer route of about 8 km via Notre Dame de Neiges monastery. First of all I was tired; secondly the N.D. de Neiges route meant more climbing and thirdly the mist and rain were rolling in. I decided to take the shorter route and see what the weather was like the next day. Whilst pondering this decision there was an almighty scream directly behind me which sounded like someone dying!! It was a donkey braying for my attention!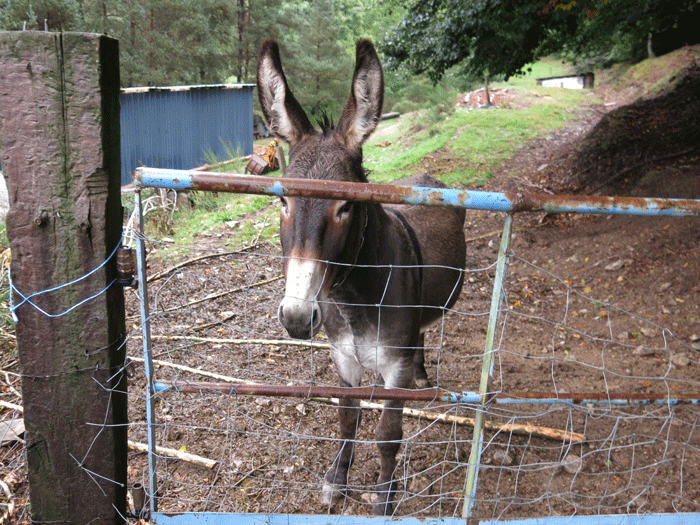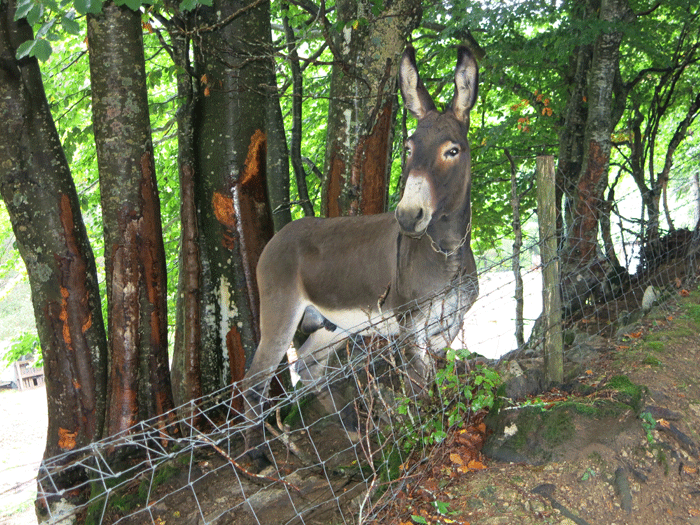 This animal obviously liked human company, and was skilled in soliciting food from passersby!
He certainly enjoyed the two oat bars that I gave him.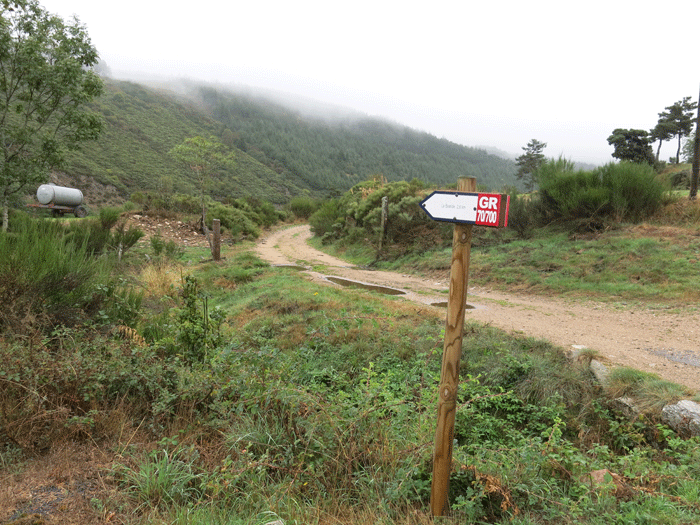 The way into La Bastide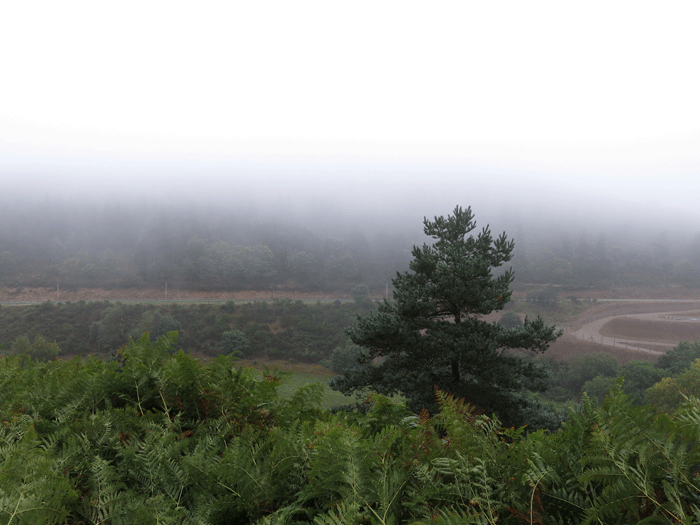 The mist started coming down; I was glad that I had decided not to go to Notre-Dame de Neiges.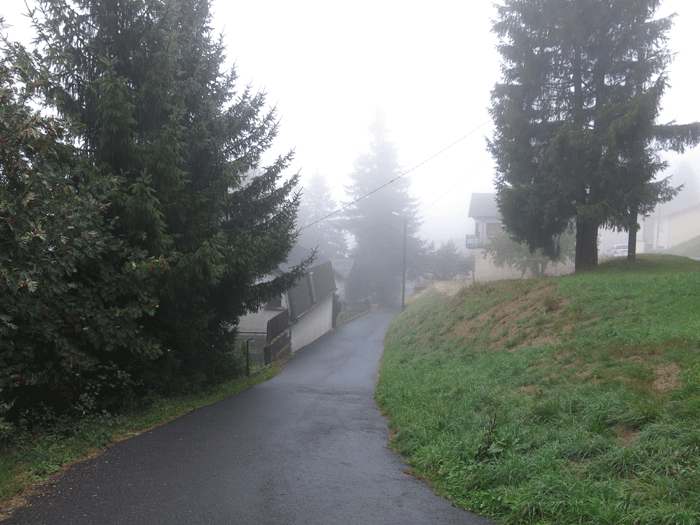 With the mist coming down it was not obvious which way I should go on entering La Bastide. The sign indicated that the hotel was 800 m straight ahead. I climbed the hill but soon realised that this was wrong. I returned and crossed the railway line over a level crossing and eventually found the hotel.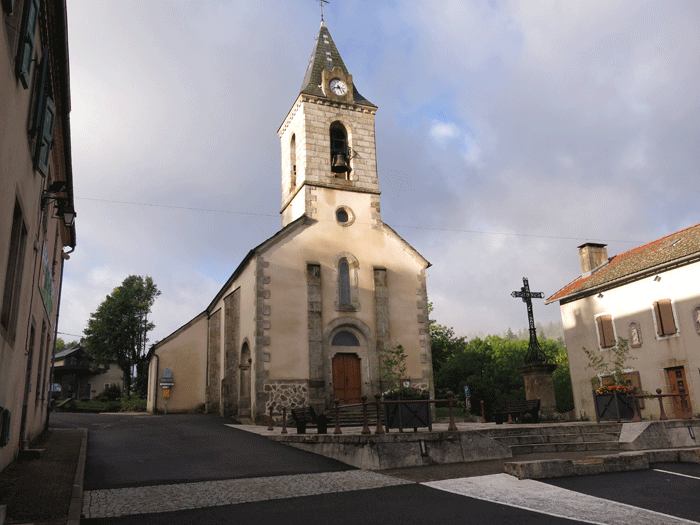 Accommodation Notes
Hotel La Grande Halte
Le Bourg
48250 La Bastide
Tel: 04 66 46 00 35
http://www.labastide-hotel.com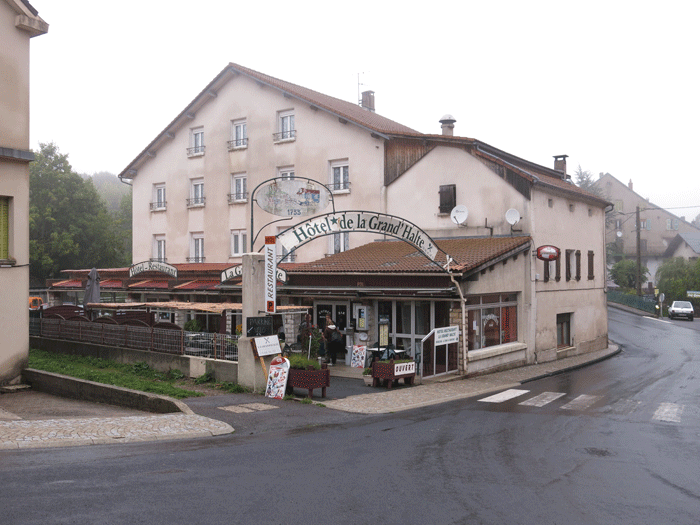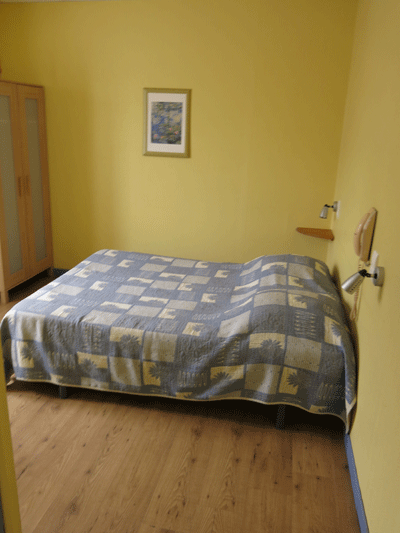 Room.... simple and clean