Gran Canaria
Caldera de Bandama
Friday 16th February 2018
Bandama is a great day out on a short trip from Las Palmas, and is easily reached by bus 311 at a cost of 2 Euro per person each way. The bus climbs out of Las Palmas through a really pleasant and green part of the island. The bus stop is at the T-junction on the road where the small road goes to the top of the volcanic cone; the start of the path around the crater is immediately opposite and is well sign posted. It drops down past a small church and a bodegas, before the start of the interesting 3.3 km walk around the rim of the crater.
The Bandama cinder cone and caldera are two different volcanos that erupted at the same time about 5000 years ago. While the cone volcano grew, the caldera volcano exploded when its magma came into contact with groundwater. Today there is the 570-metre high cinder cone, leaning slightly to the south due to the Trade Winds, and the 1000-metre diameter and 200-metre deep caldera (actually a maar).
The Bandama caldera is right in the middle of Gran Canaria's oldest and biggest wine area but most of the bodegas only open their doors if you book a visit in advance. However, the Hoyos de Bandama bodega just by the gate to the caldera is open every day. It makes Caldera, one of Gran Canaria's best dry white wines and a series of other quality wines made from local Monte-grown grapes and grape must imported from Tenerife (consequently, its wines are DO Islas Canarias rather than DO Gran Canaria).
There are actually three walks to choose from; the climb to the top, Pico Bandama at 599m, the descent to the floor of the caldera, or the more interesting and scenic walk around the rim of the caldera which takes about an hour and a half.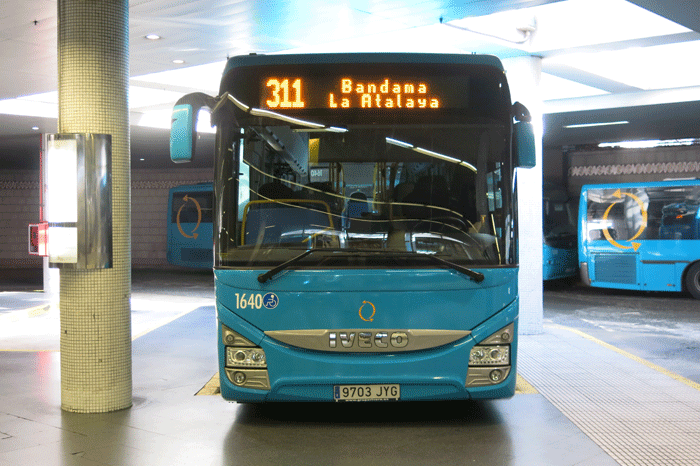 The 311 from San Telmo bus station, Las Palmas


Formation of the caldera or maar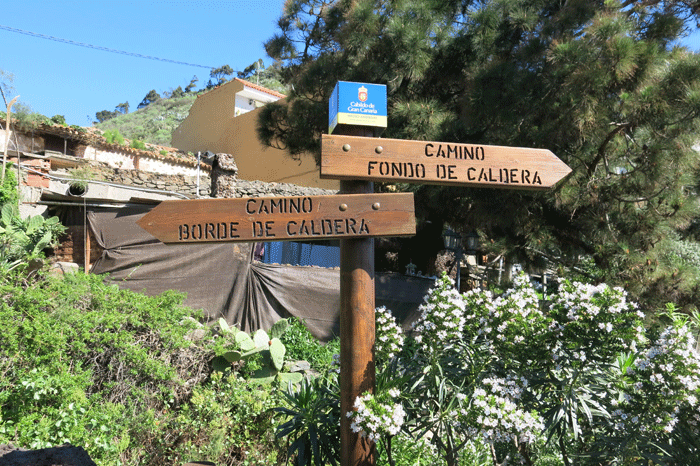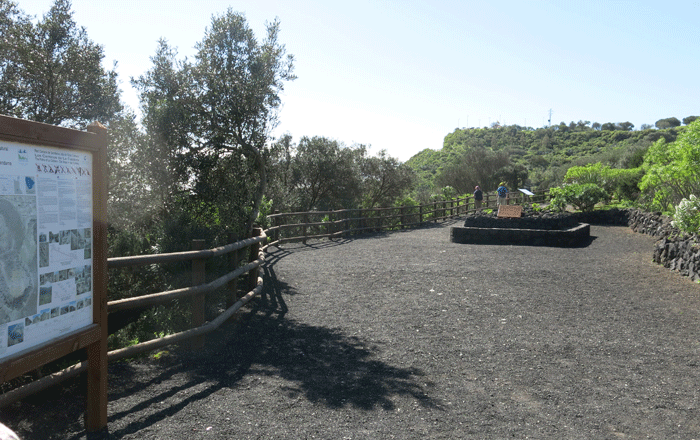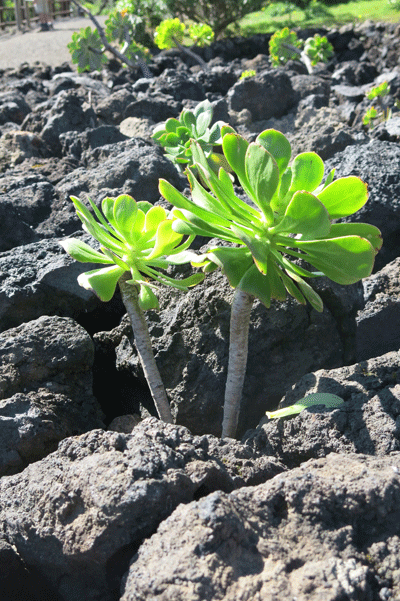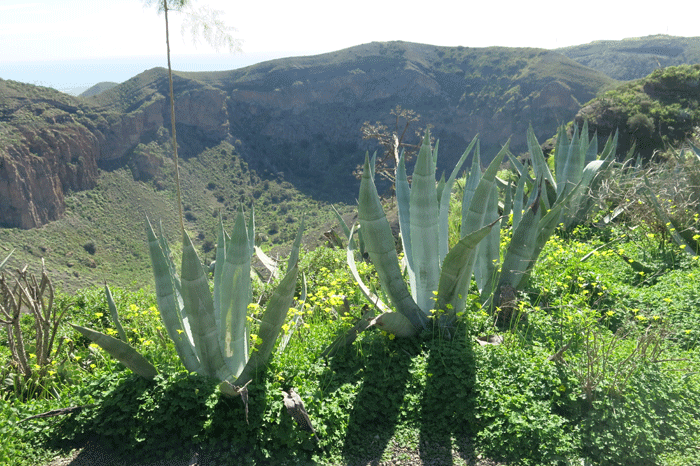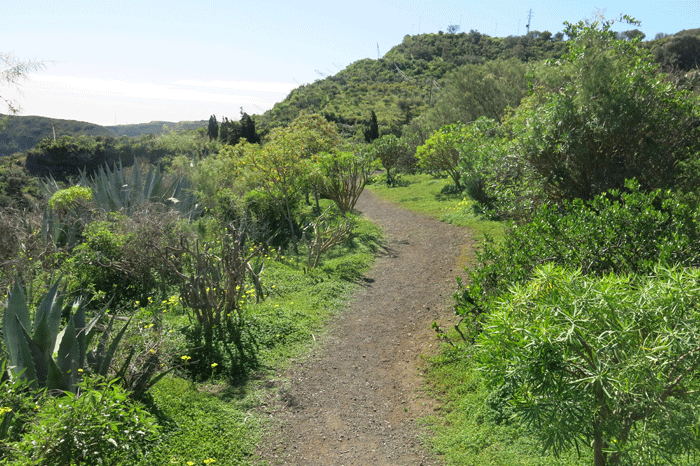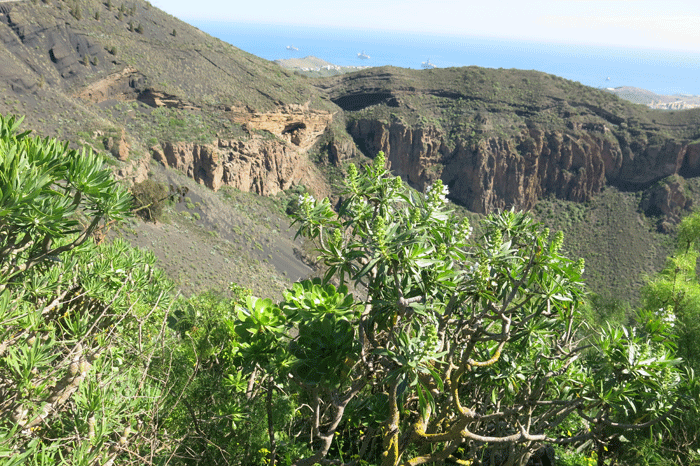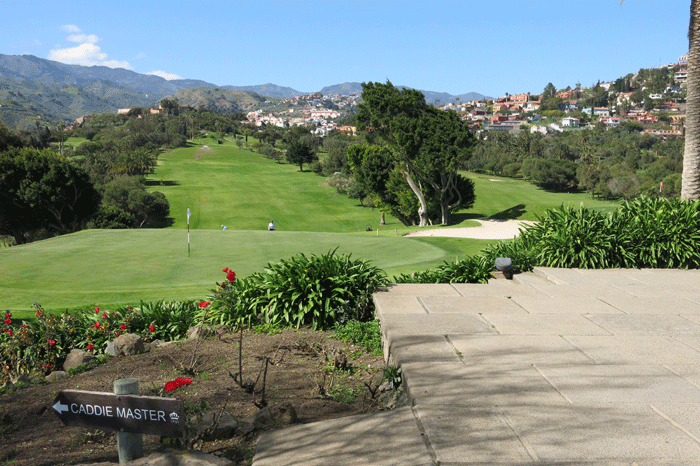 The path goes past the hotel and golf course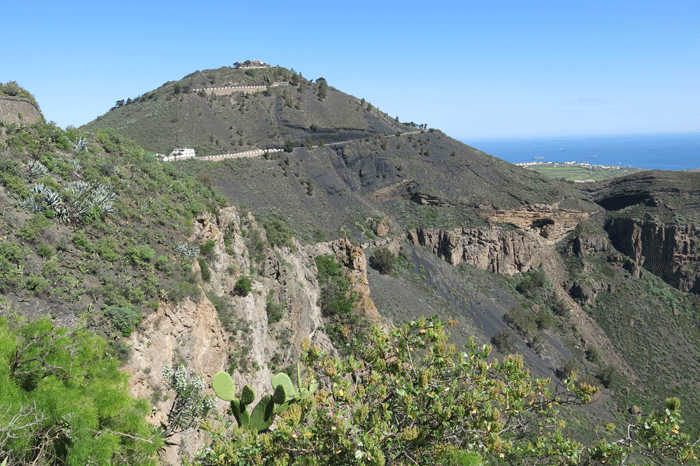 Looking across to Pico Bandama 599m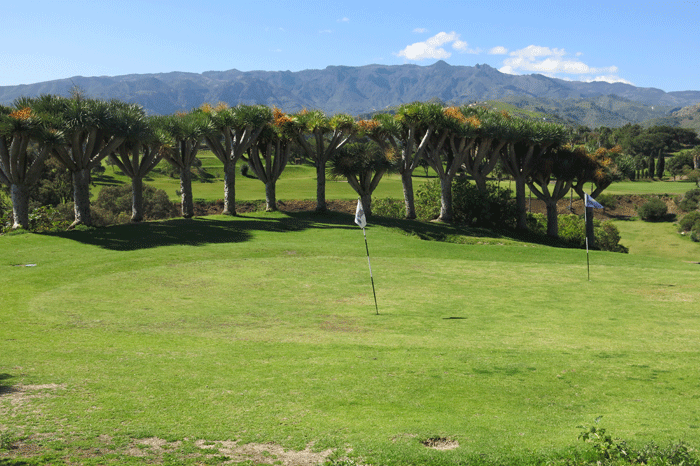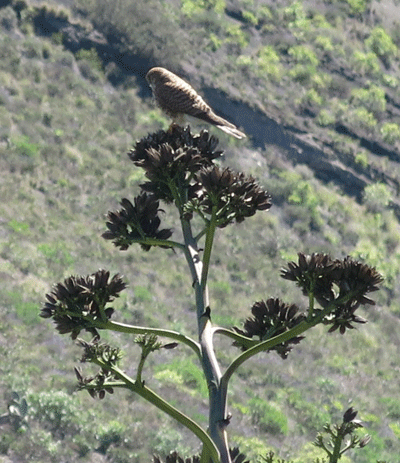 One of many kestrels flying nearby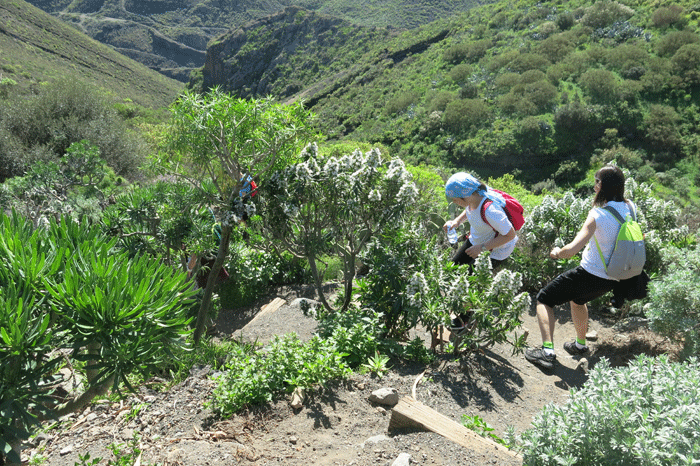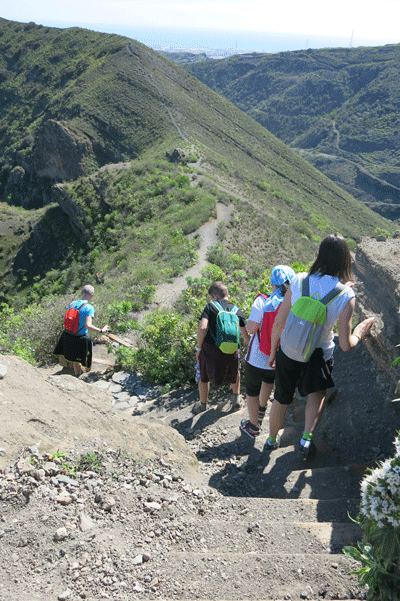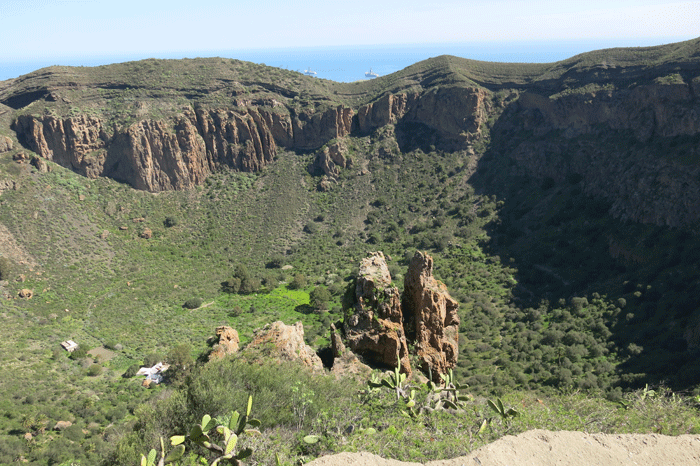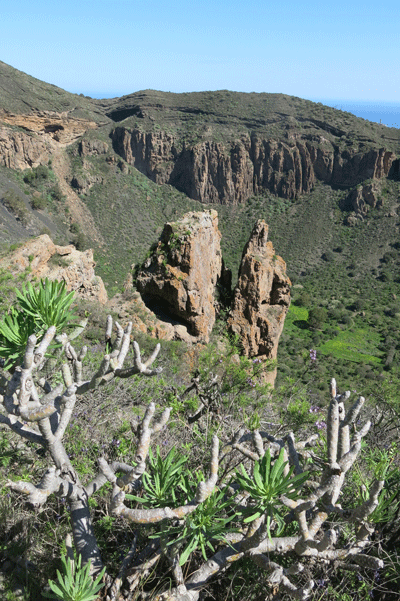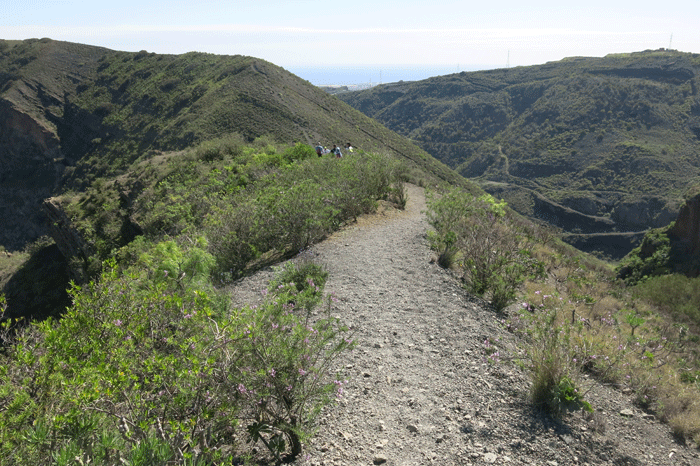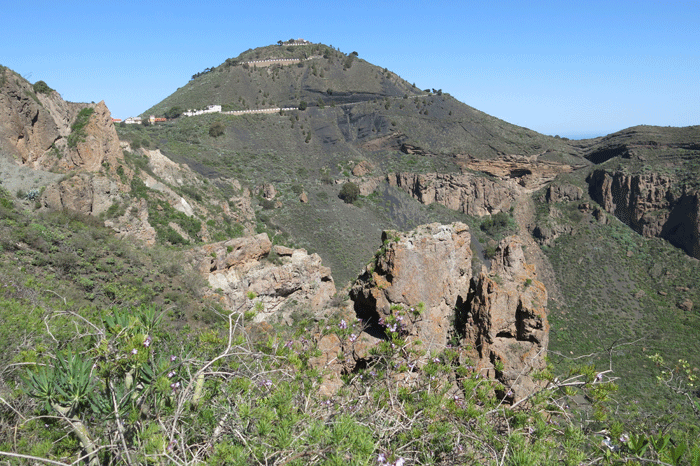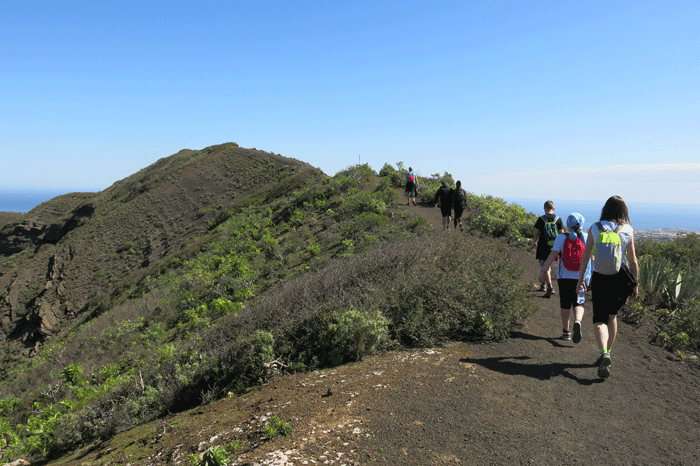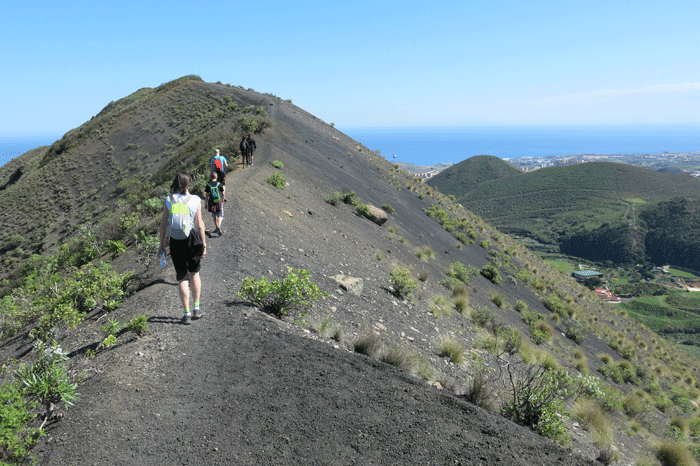 This section was interesting, but could be tricky on a windy day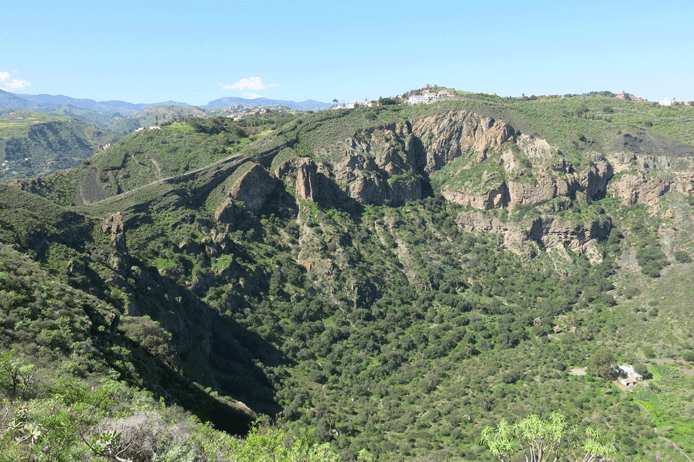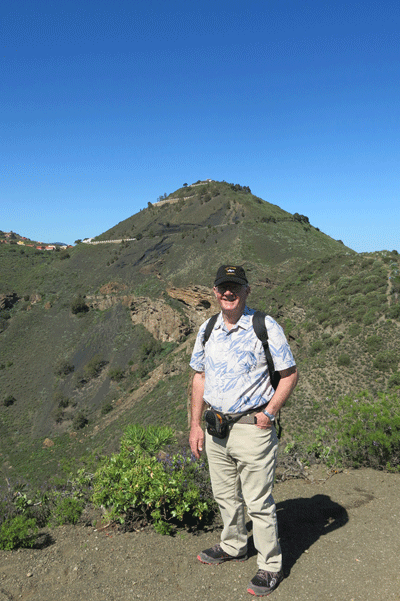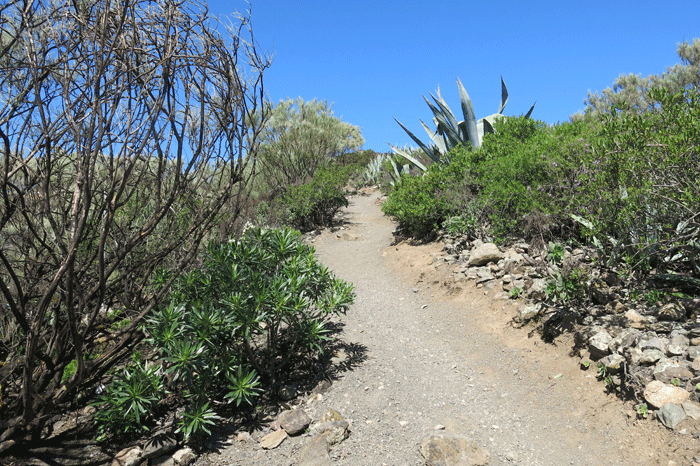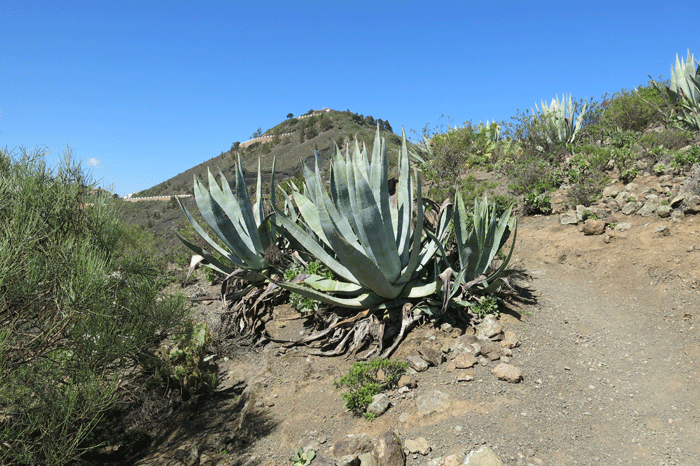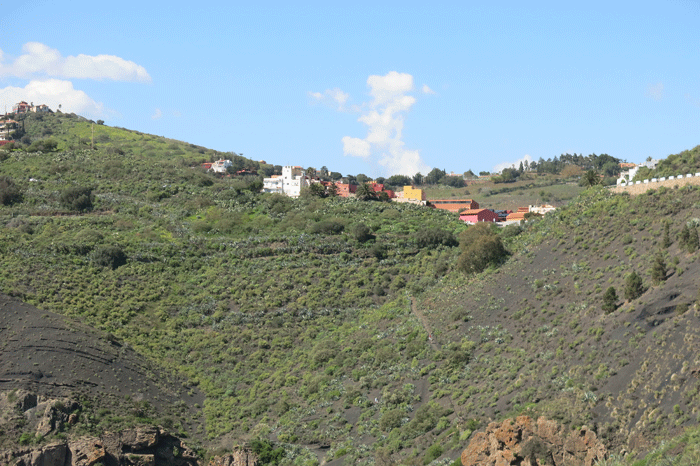 Looking back to the start point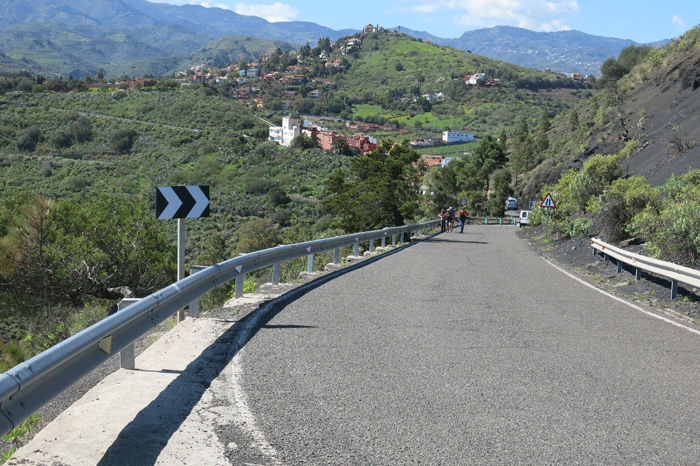 The trail hits the road up to Pico Bandama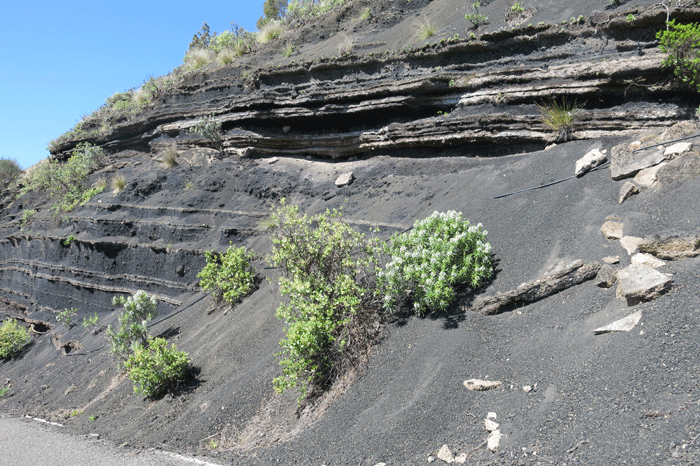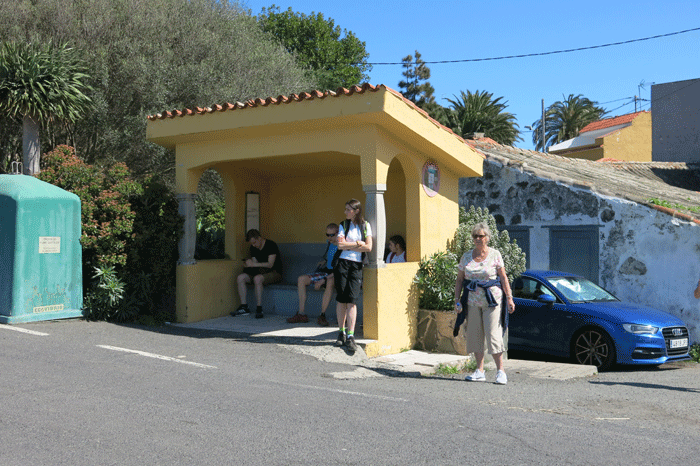 Waiting for the bus back to Las Palmas