Huangshan (Yellow Mountain), China - July 1999
With Nicholas visiting Shanghai on a summer holiday this was a good chance to re-vistit Yellow Mountain - this time by taking the more adventurous overnight sleeper train to Tunxi. The train departed Shanghai station platform 2 at 15:08 hrs. The sleeping accomodation consisted of open sections with 6 bunks, three on either side. I had the middle bunk on the right hand side and my only memory of it was that the person on the top bunk was eating ground nuts, and there was a constant shower of bits of the outer shell coming down like snow!
We alighted the train at Tunxi and had a car waiting to take us to the foot of Yellow Mountain for the cable car. We had a reservation for one night at the Yu Pinglou Hotel, fabulously situated amongst the peaks.
Whilst this was a fascinating experience, we were not sorry that we had decided to fly back to Shanghai!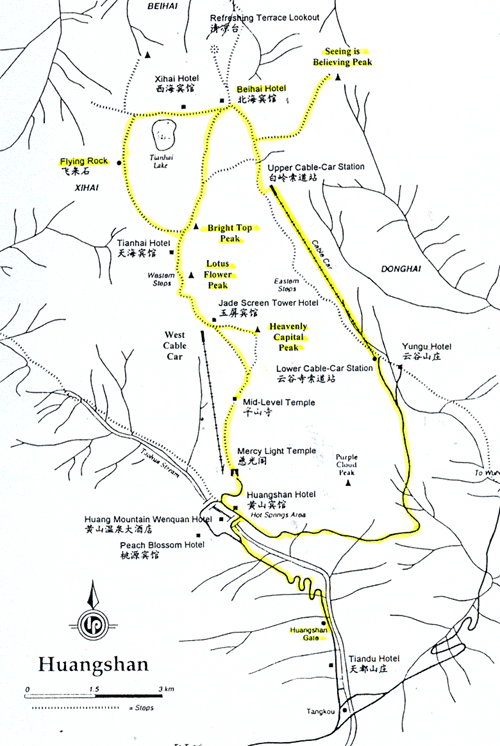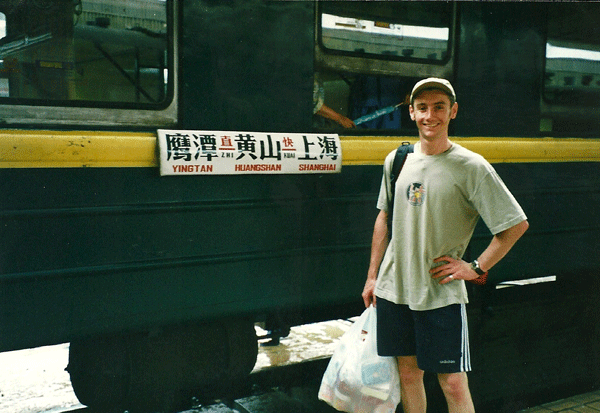 Ready for off, Shanghai Station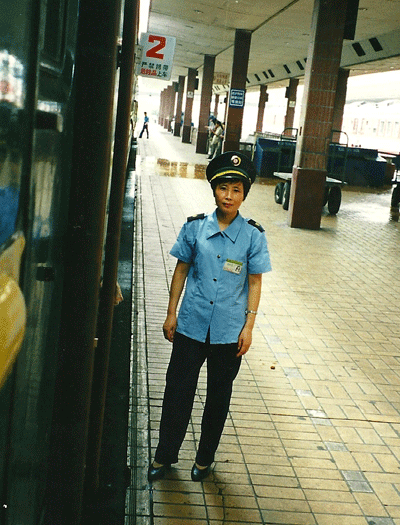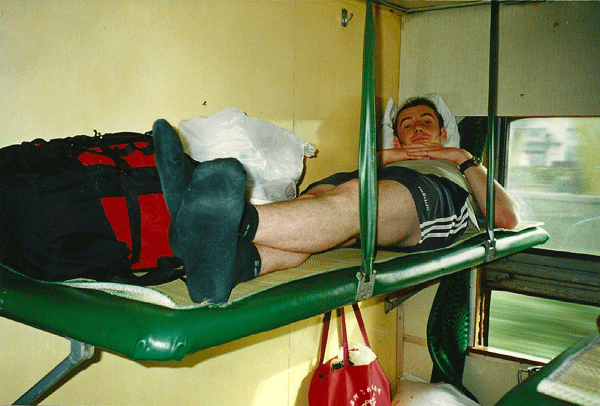 Our luxurious sleeping accommodation on the overnight train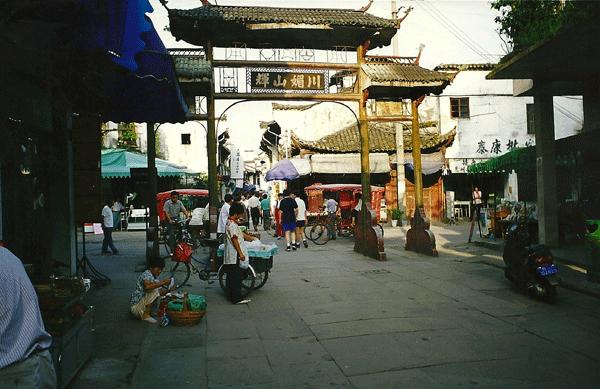 Tunxi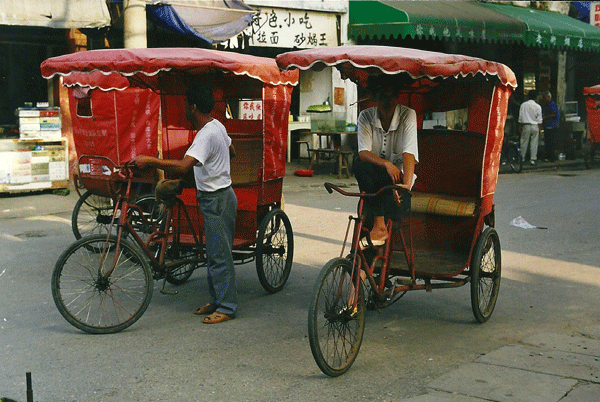 Transportation Tunxi style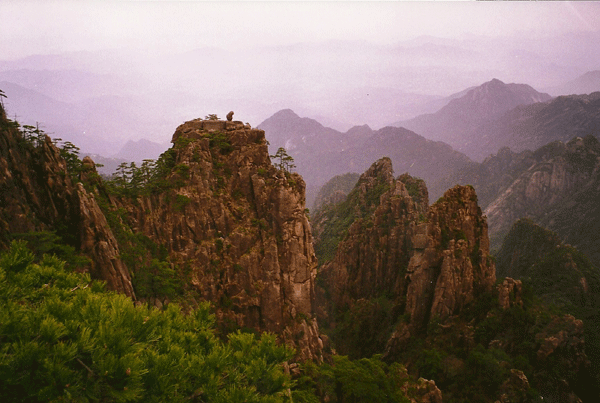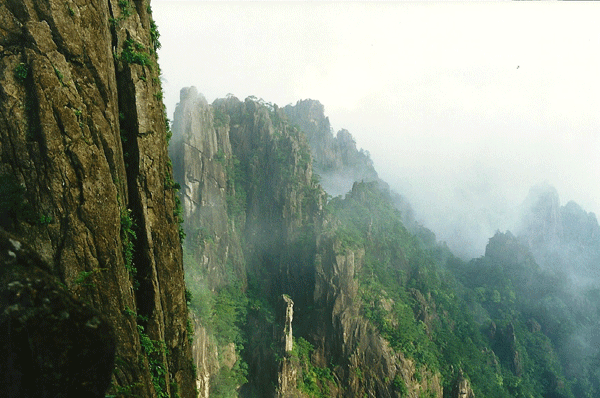 At "Beginning to Believe Peak"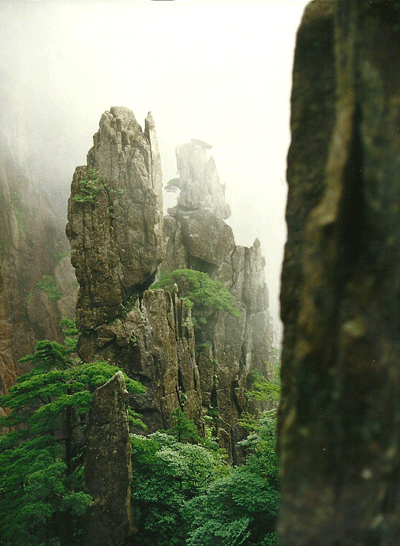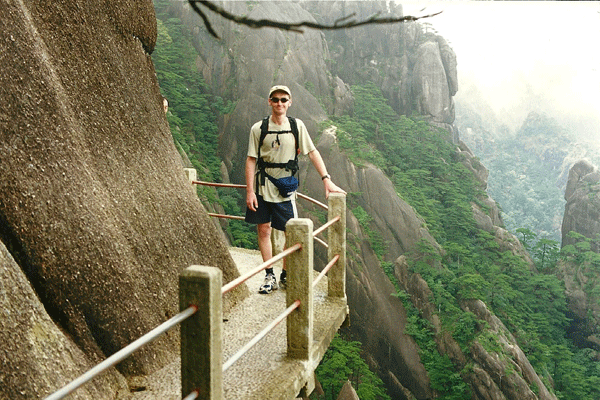 Mountain side path near the approach to Yu Pinglou Hotel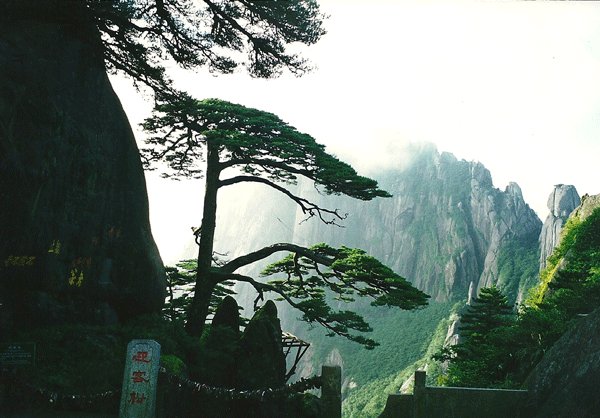 Greeting Pine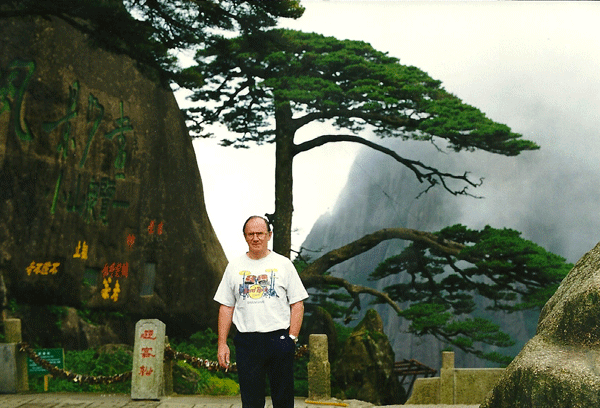 Mick by Greeting Pine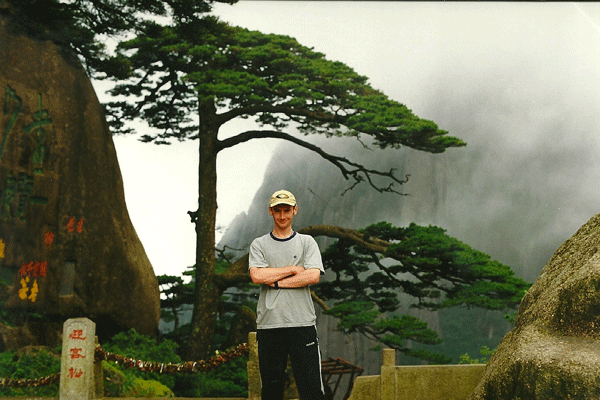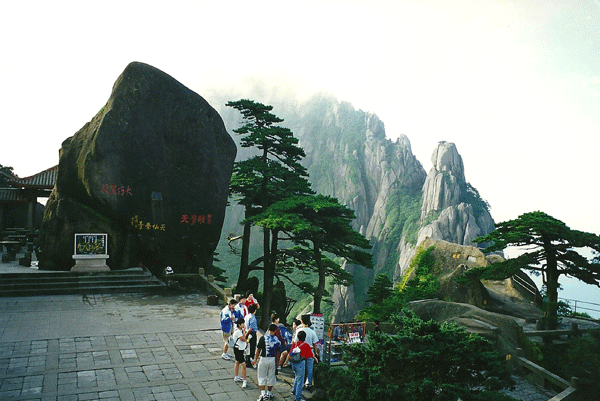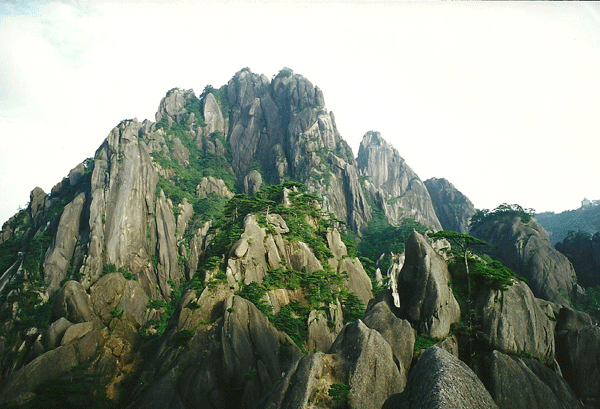 Early morning view from Yu Pinglou Hotel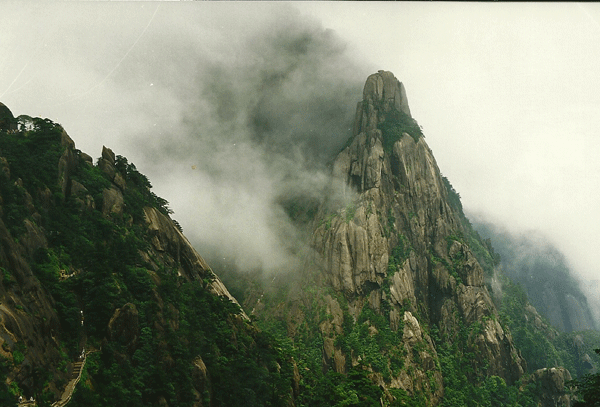 Looking towards the right hand side of Tian Du from the Yu Pinglou Hotel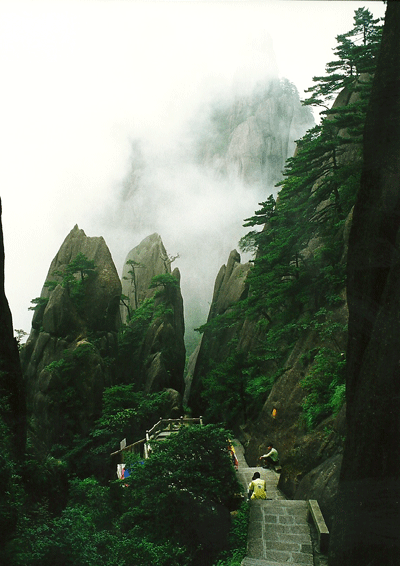 Descending from the Yu Pinglou Hotel area, approaching the foot of Tian Du peak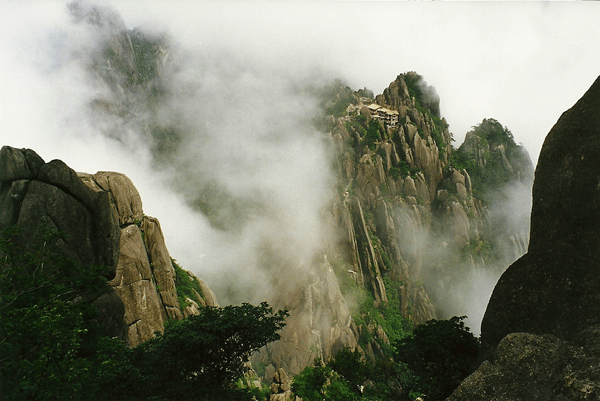 Looking back to the Yu Pinglou Hotel across the valley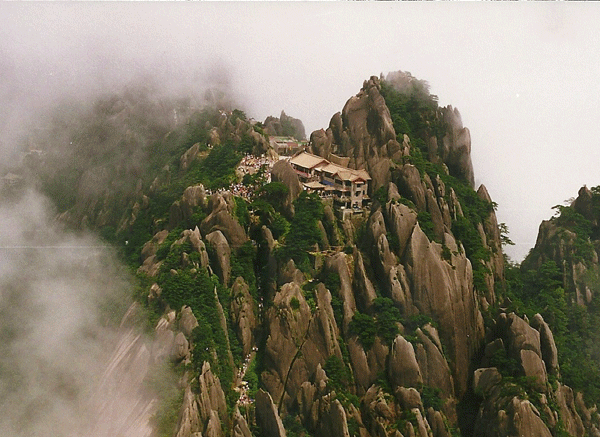 The Yu Pinglou Hotel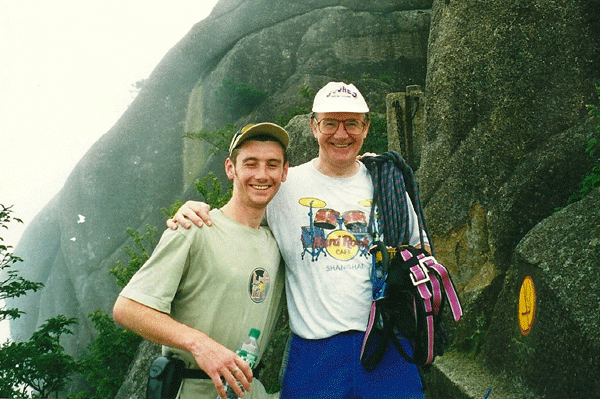 On the way up Tian Du peak posing with ropes. Hope they are not necessary!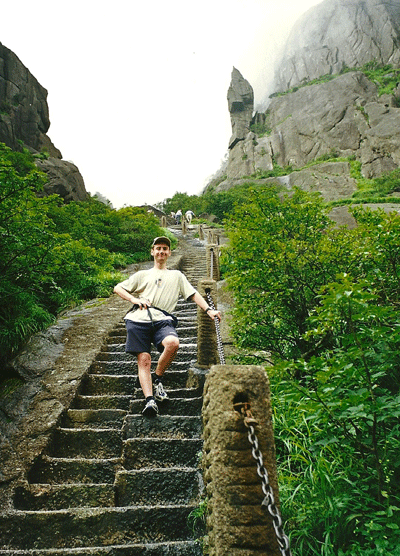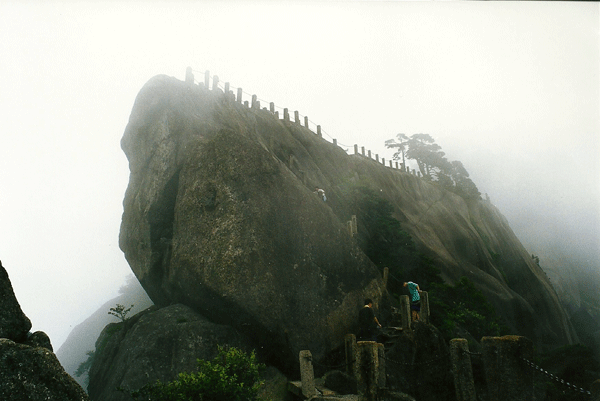 Approaching the Crucian Carp's Back ridge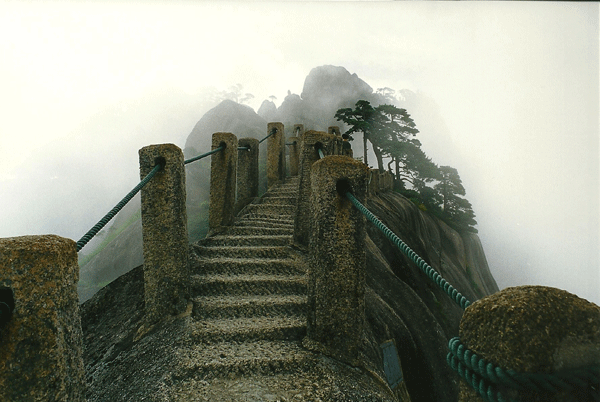 The Crucian Carp's back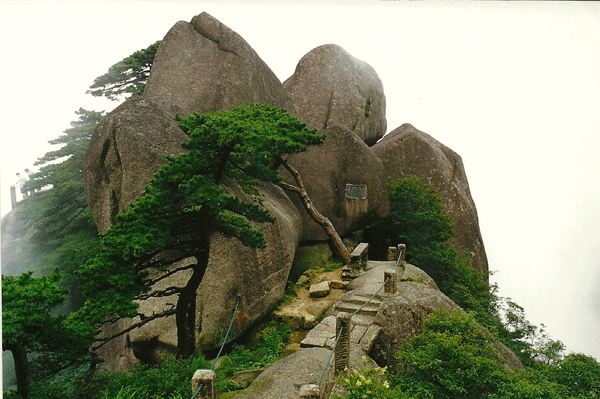 At Tian Du peak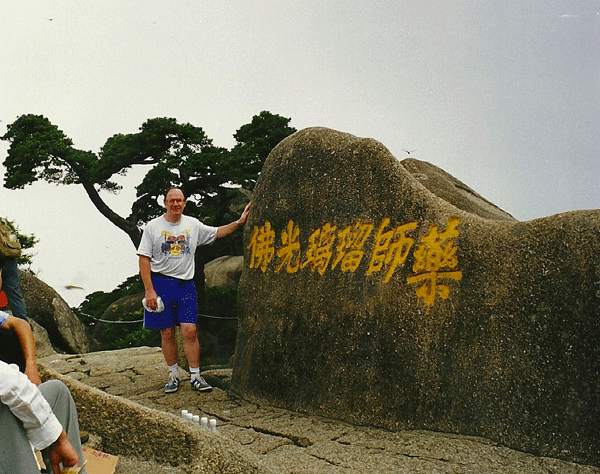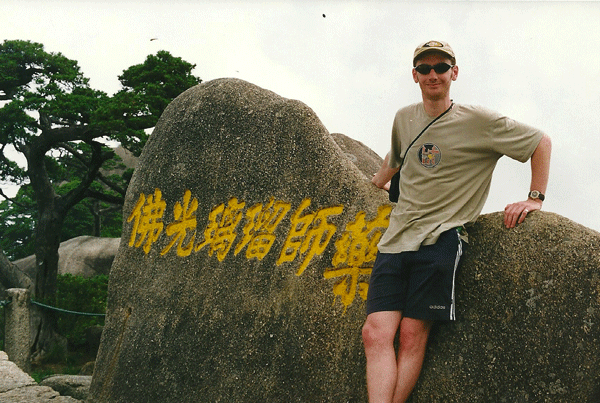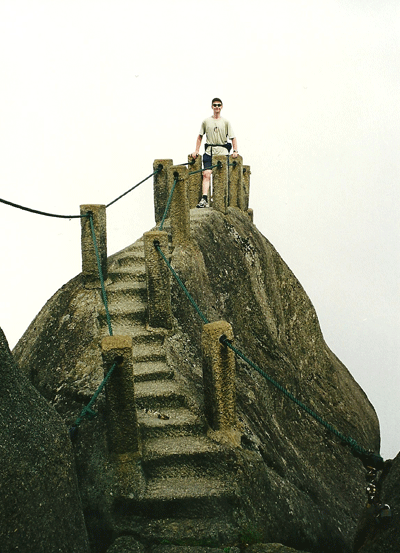 Returning along the Crucian Carp's back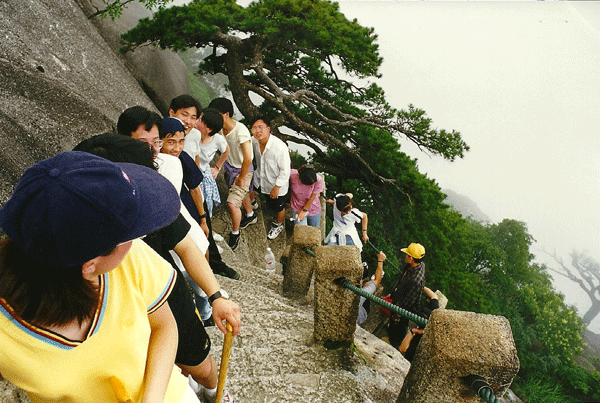 Queue building up at the foot of the Crucian Carp's back as we returned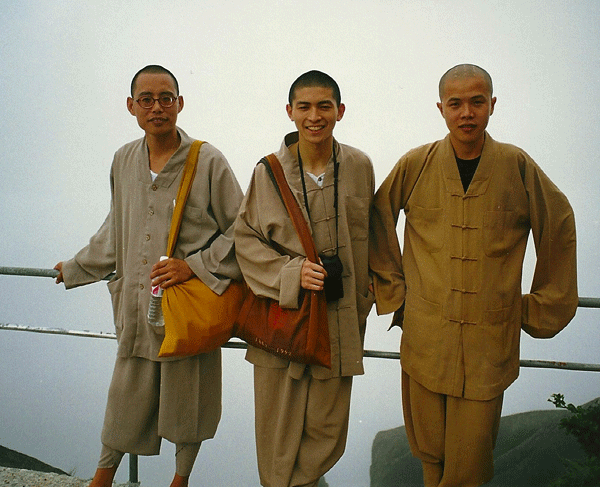 Chinese monks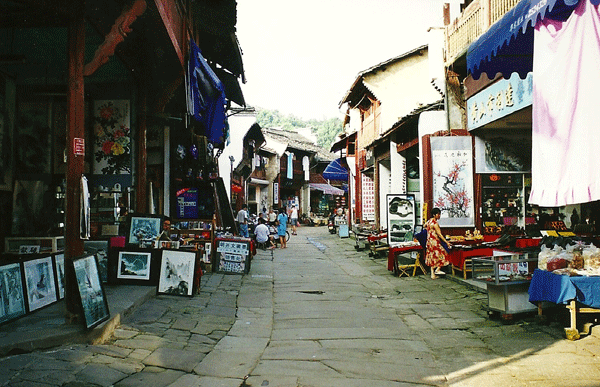 Back in Tunxi for shopping