Kamikochi and Yarigatake - July 2002

After a short rest in Matsumoto we took the train to Shin Shimajima and then the bus into the Kamikochi valley. A lot had changed since I walked in Kamikochi in the 1980's. Then about 250,000 people per year visited the valley, but I was surprised to learn that the figure was more like 5 million in 2002!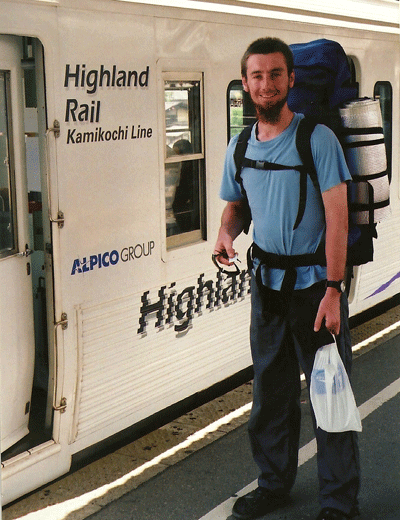 Nick at Matsumoto Station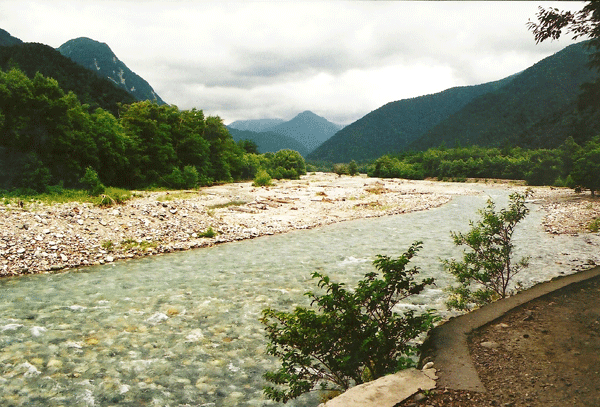 Kamikochi Valley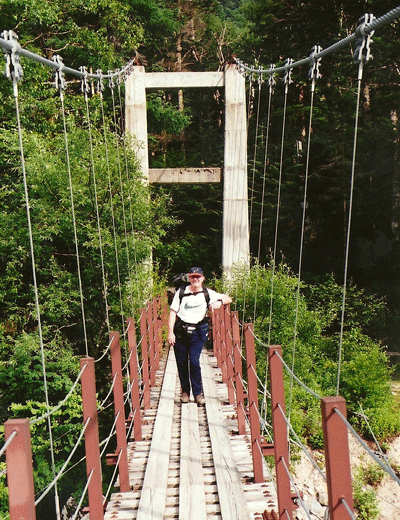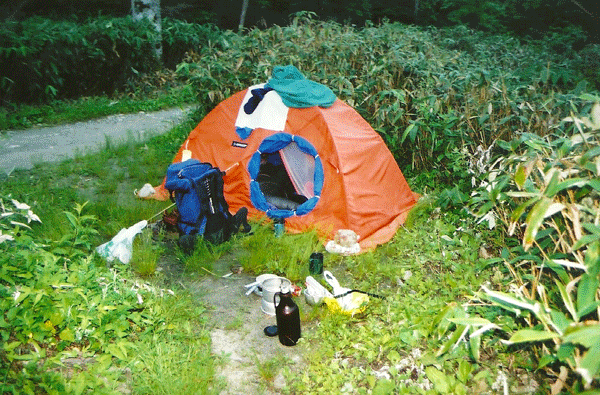 Yokoo "Base Camp"!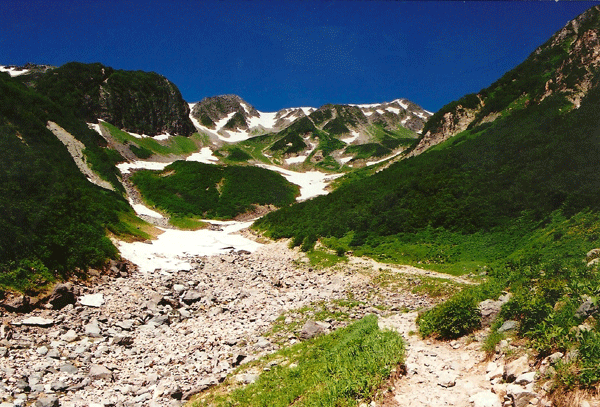 View up the valley towards Mt. Yari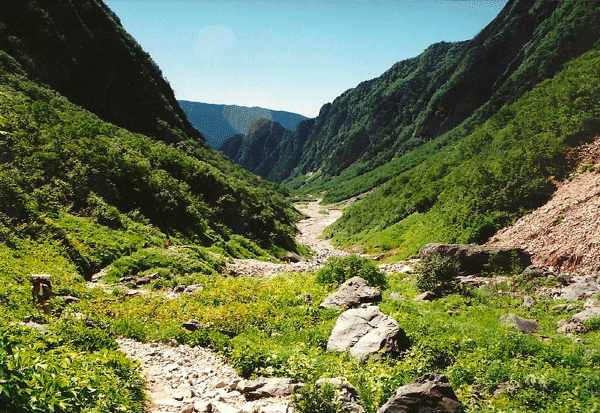 Looking back down the valley towards Yarisawa Lodge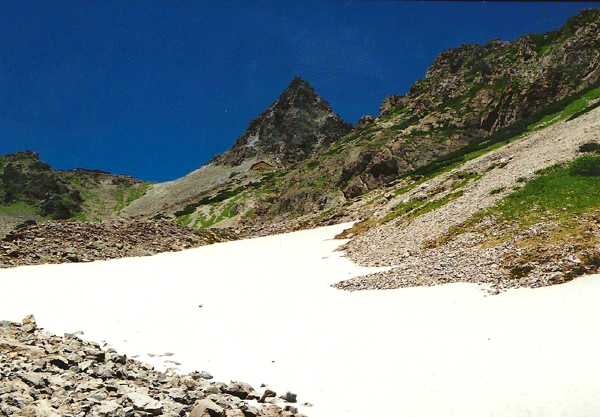 Yarigatake finally comes into view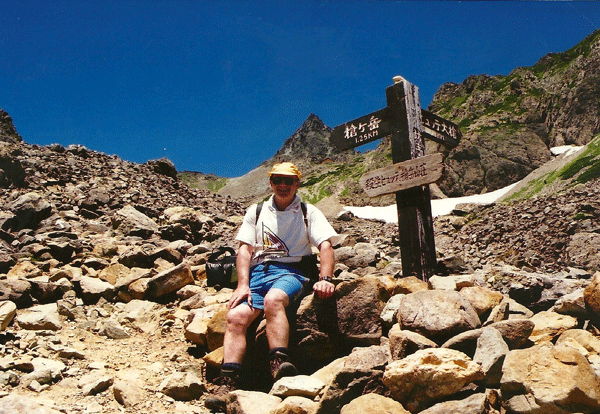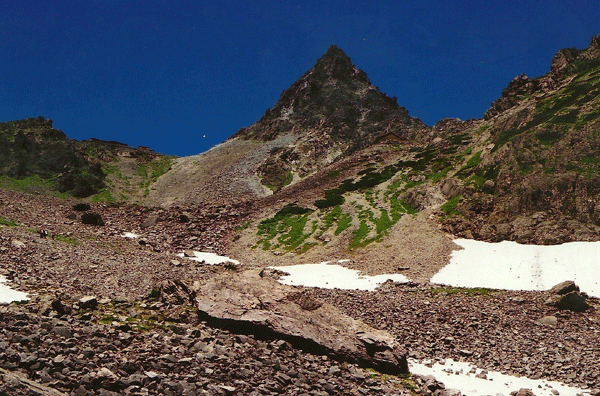 Yari getting closer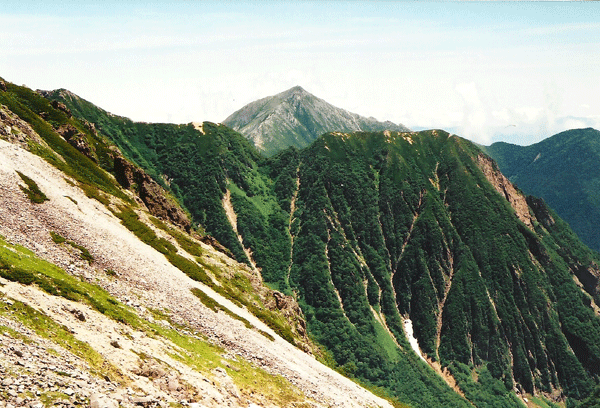 Looking across the valley to Otensho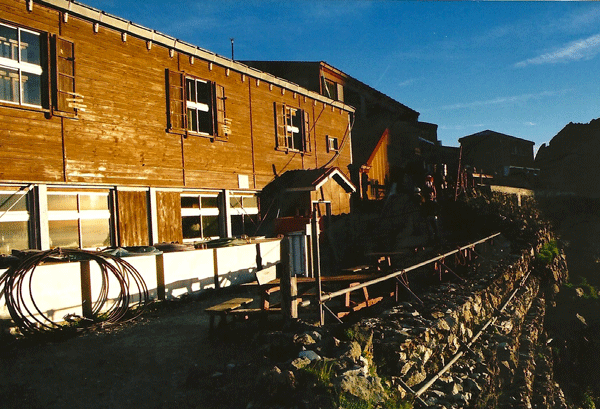 Yarigadake Lodge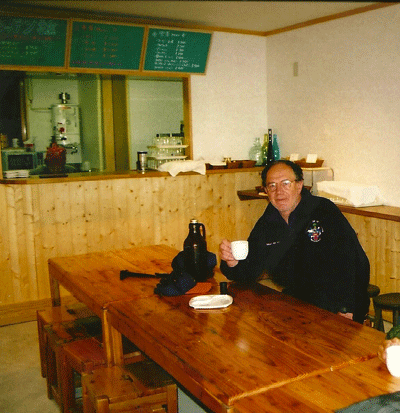 "Morning Setto" breakfast at Yari Lodge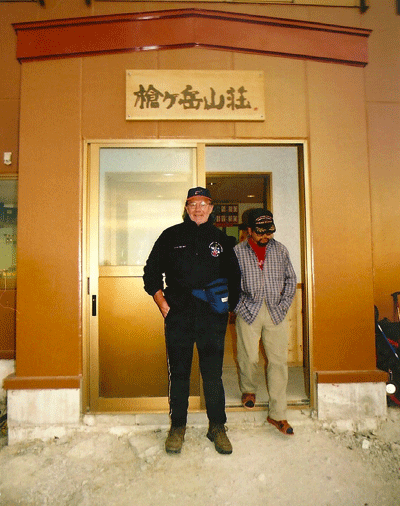 Typical! You pose for a photo an then somebody walks into view!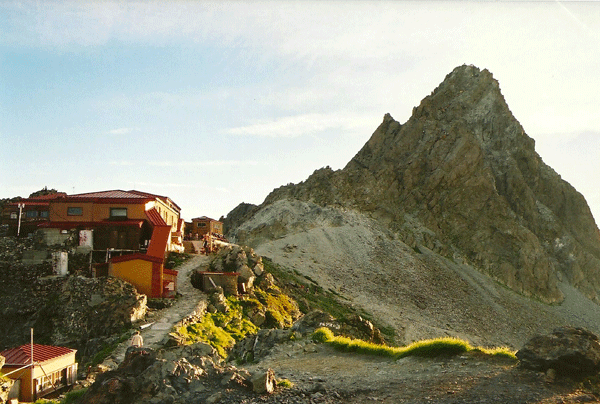 Yari viewed from the lodge as the sun goes down.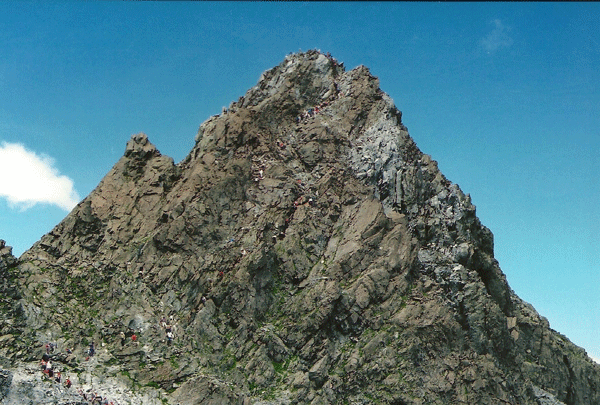 You can just make out the hordes of climbers.
It gets so busy that they have introduced an "Up" and a "Down" route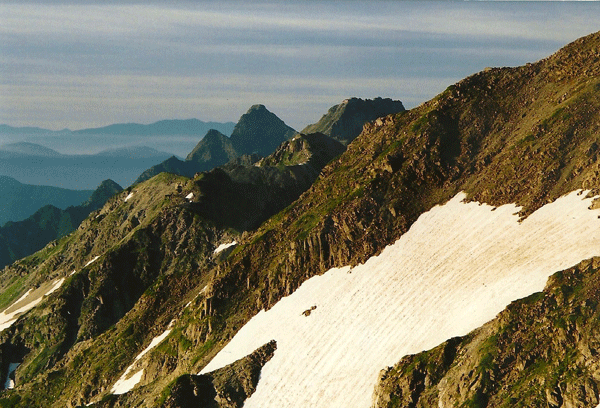 The ridge towards Kitahotaka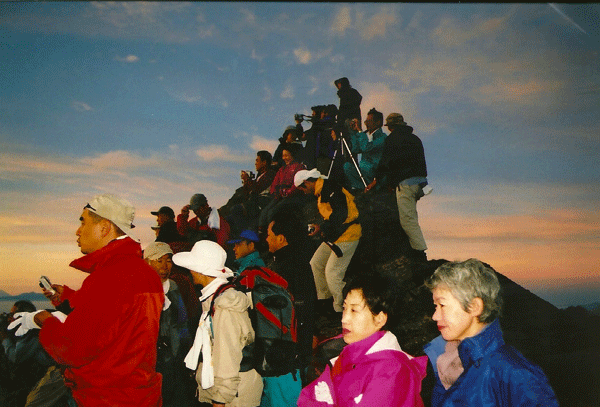 Watching the sun rise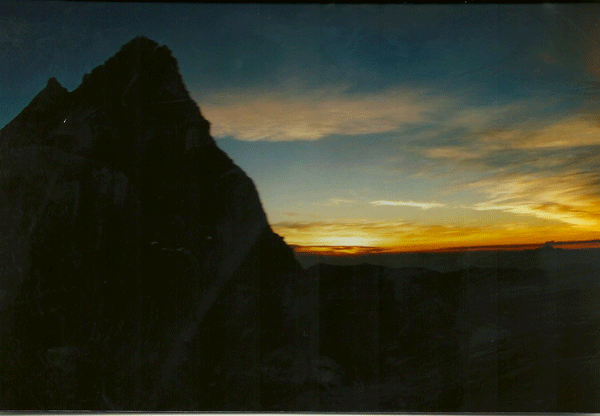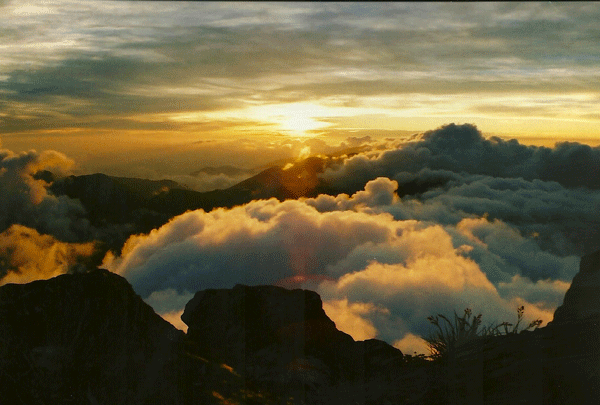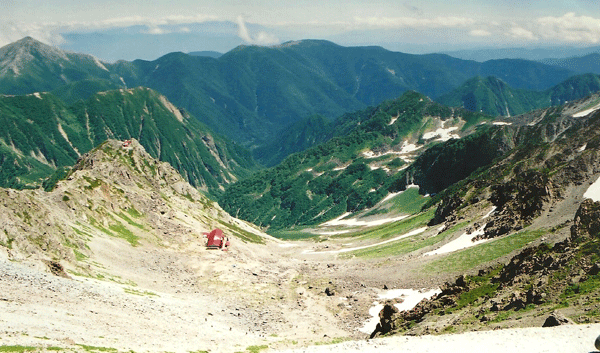 View back down the valley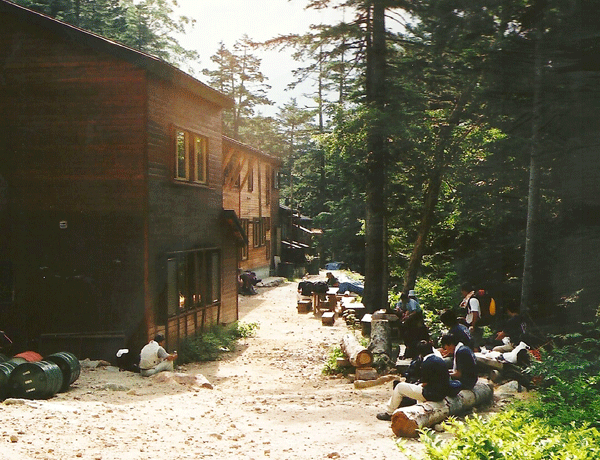 On the way down - Yarisawa Lodge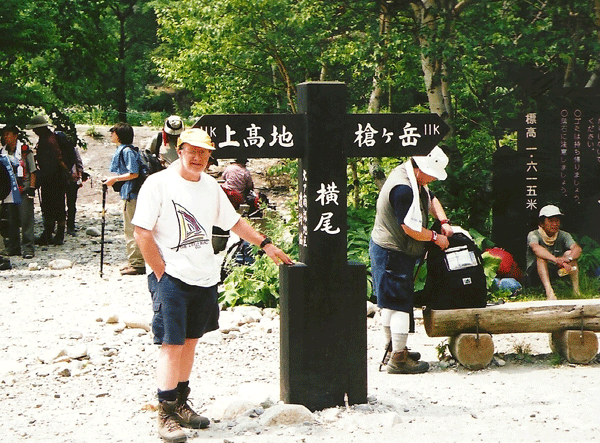 At Yokoo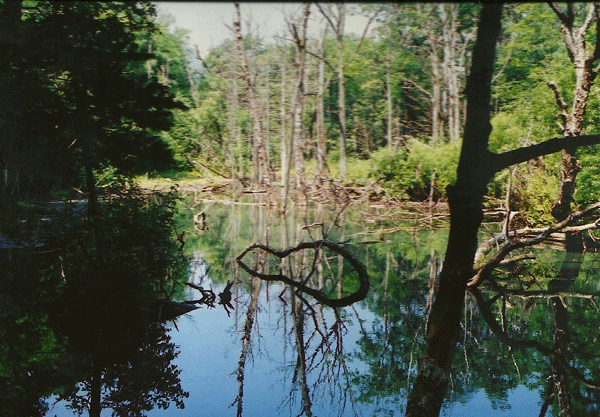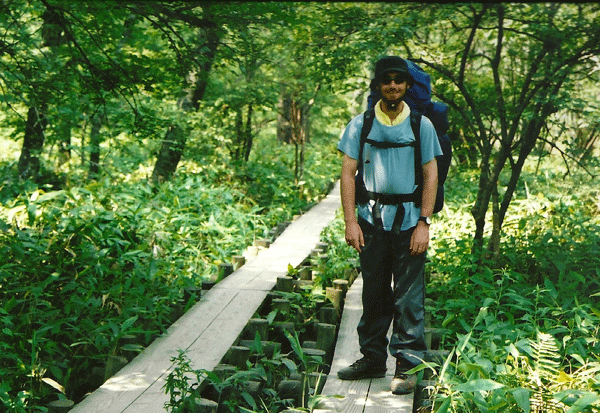 Approaching Kappabashi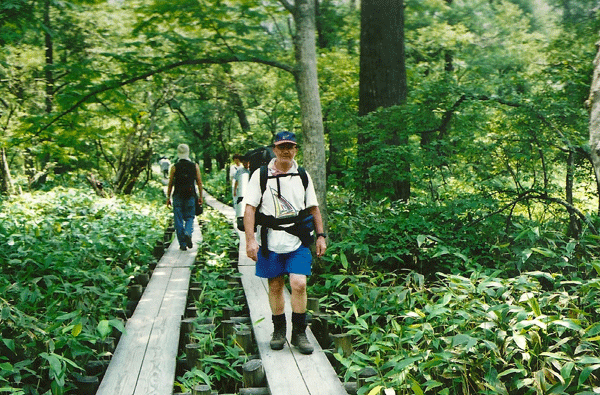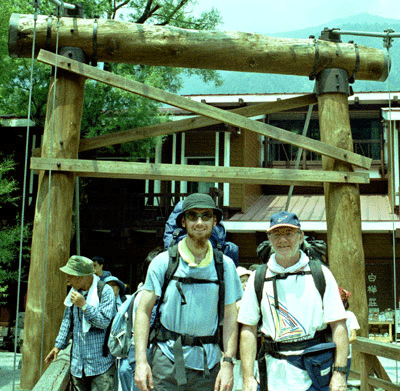 At Kappabashi