Tateyama to Matsumoto - July 2002


Nick was just finishing his 2-year stint in Hamatonbetsu, Northern Hokkaido, on the JET program, so it seemed an ideal chance to meet up to do a walk high on my list of "must-do's", the route from Tateyama to Kamikochi via Yarigadake. His travel plans, home via the Trans Siberian Railway, dictated that we do the walk in July, which was undoubtedly not the best time as the temperature and humidity were both very high. Added to this I suffered damage to my right knee during the first day's walking, which limited what I could do! Consequently we had to change our plans and the Tateyama-Kamikochi walk remains on my "must-do" list.
We met up at Toyama airport, Nick having stayed the previous night in Toyama itself and left things there that he did not need for the walk. Rather than go into Toyama City to get the train, we took a taxi direct from the airport to Tateyama Station. Here we bought our tickets for the cablecar ride to Bijoudaira, and the bus trip up the plateau to Murodo. There were many hikers on the bus, and the bus company has long since learned that it is a nice little earner to charge additionally for ruck sacks.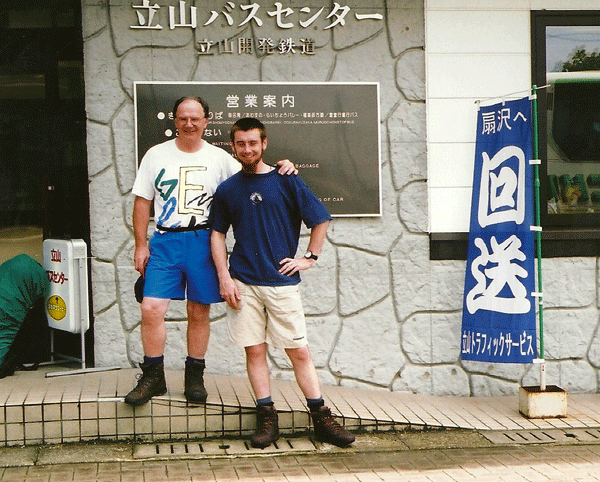 At Tateyama Bus centre, with Nick sporting his "Hokkaido-style" beard
after 2 years in the remote town of Hamatonbetsu

Ready to board the bus at Bijoudaira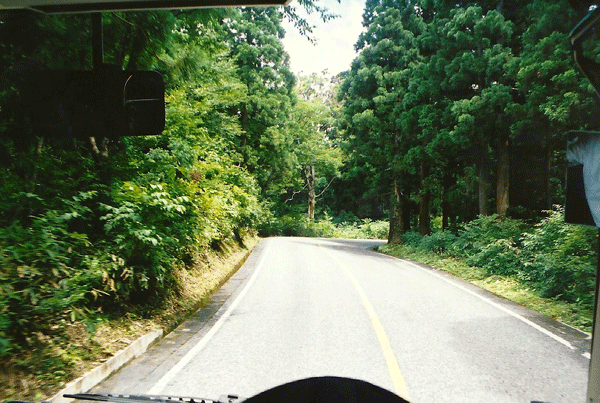 Up through the forest towards Murodo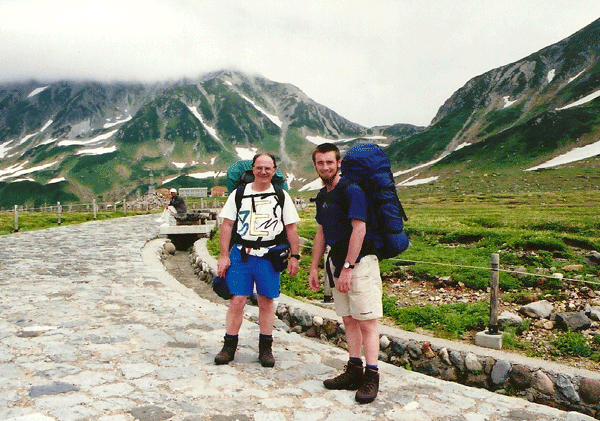 Ready for "Off" at Muodo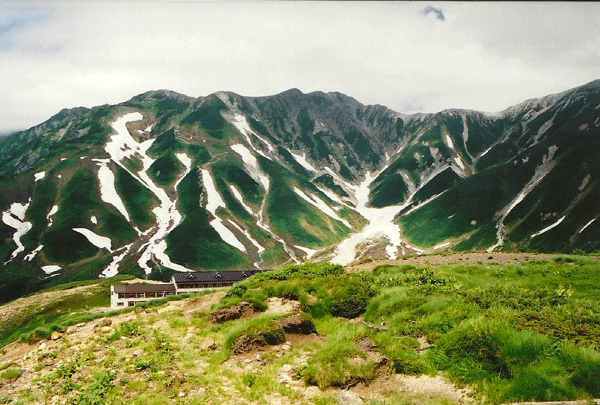 The route zig-zags up "Raichozawa" towards Mt. Tsurugi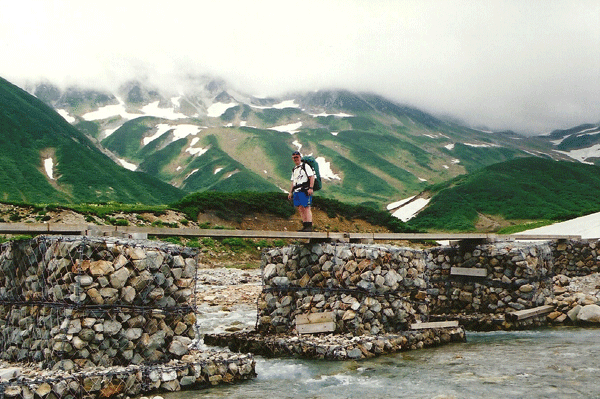 Crossing a stream on the way to Raichozawa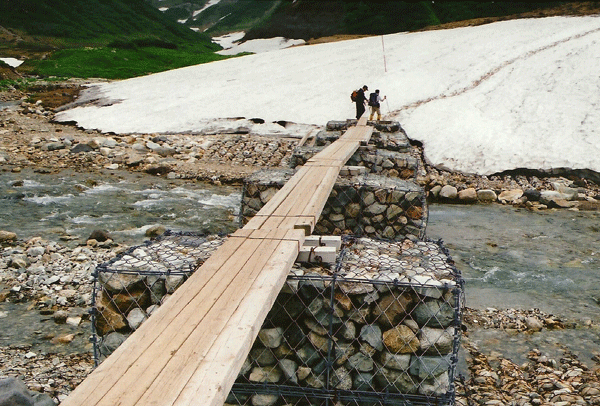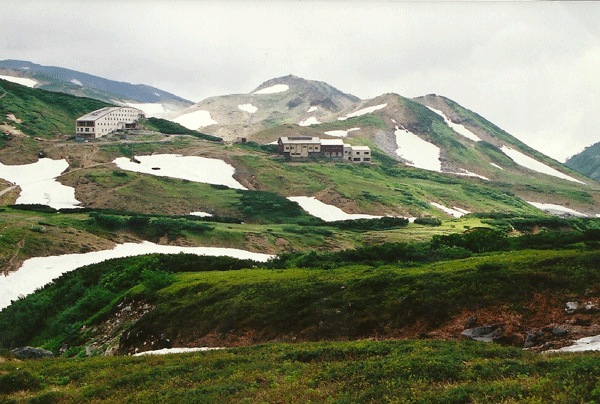 Looking back towards Murodo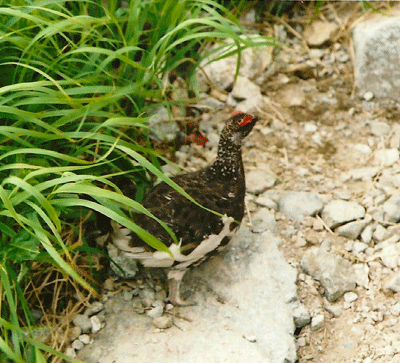 Raicho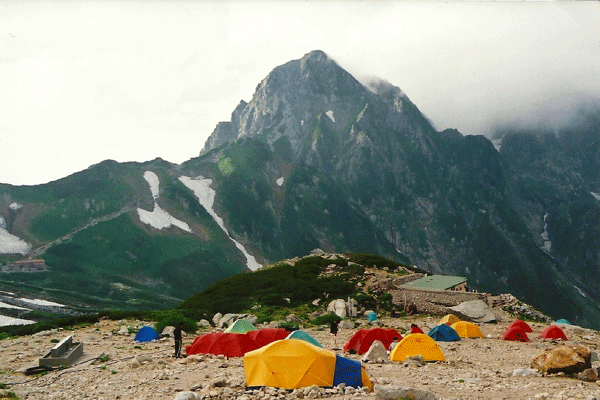 The campground, below Mt. Tsurugi, near Tsurugizawa Goya.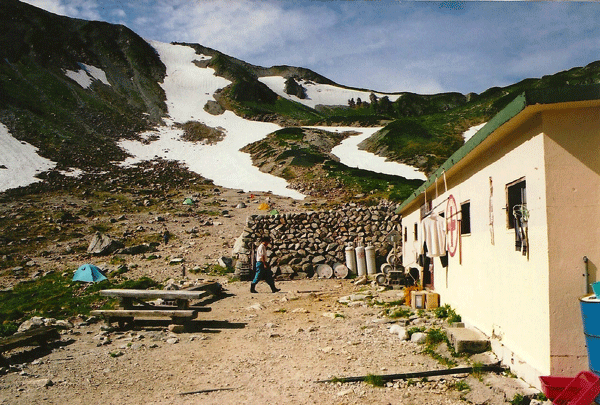 First aid centre next to the campground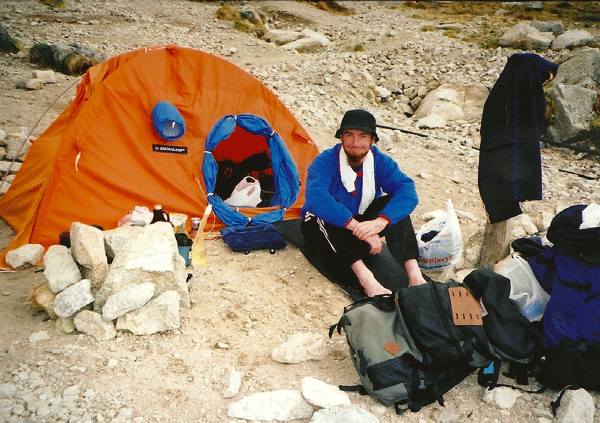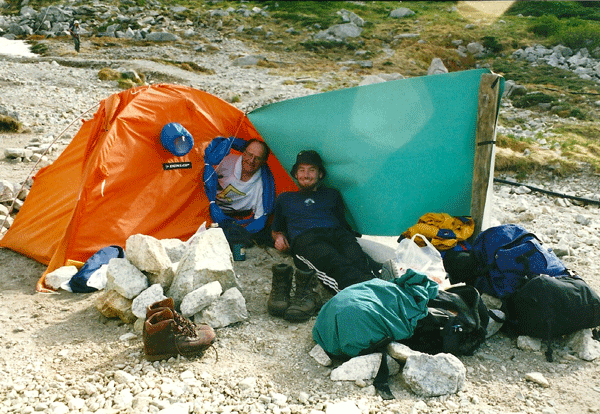 Home for the duration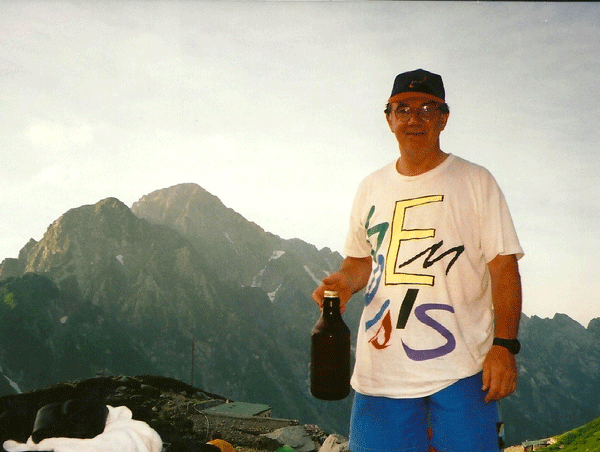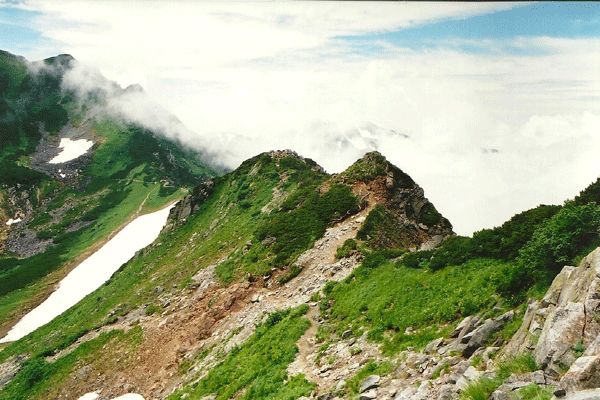 Ridge on the approach to Mt Tsurugi, above Kenzanso Lodge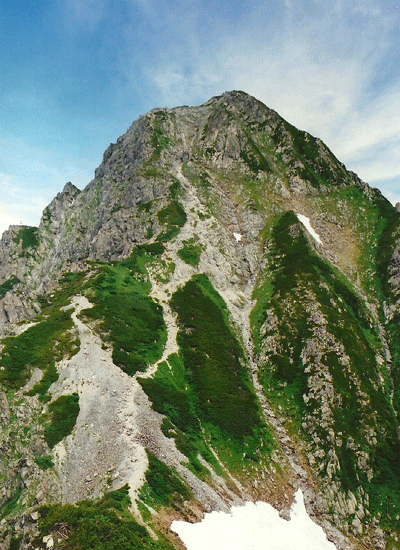 Mae Tsurugi, 2,813 m, viewed from Ippuku-Tsurugi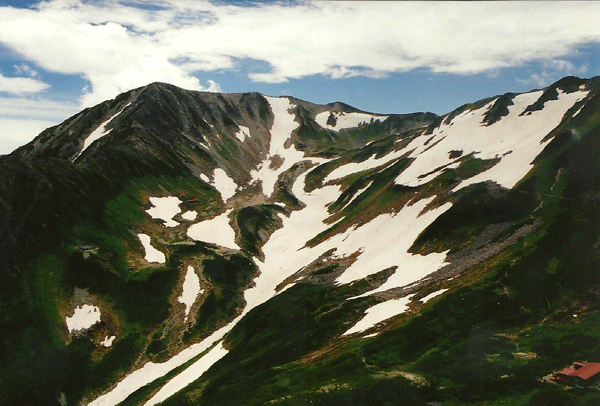 View towards Tsurugisawa, with Kenzanso Lodge bottom right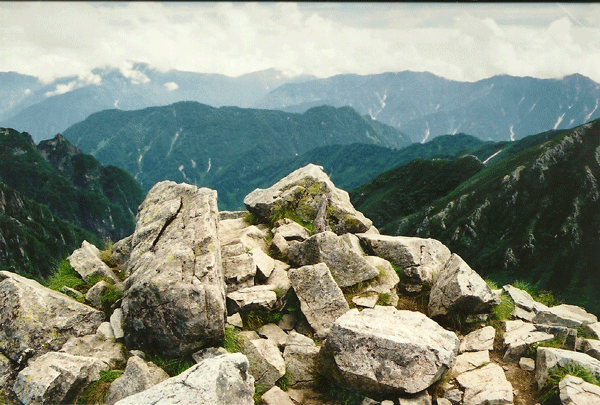 View from Ippuku Tsurugi looking across the valley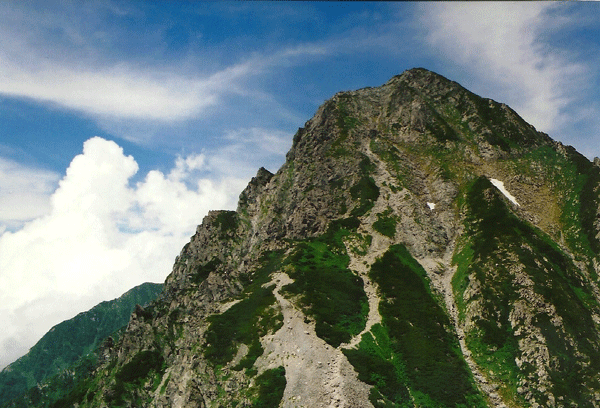 Mt. Tsurugi gets closer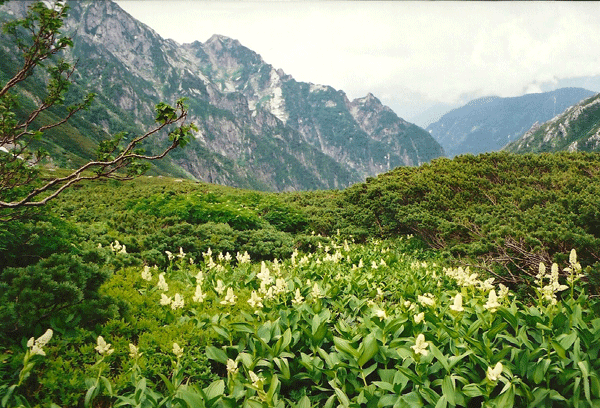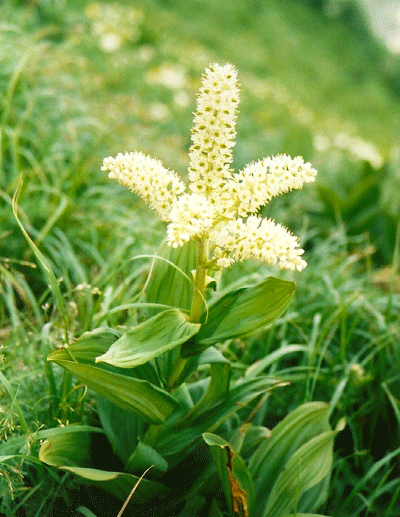 Alpine Flower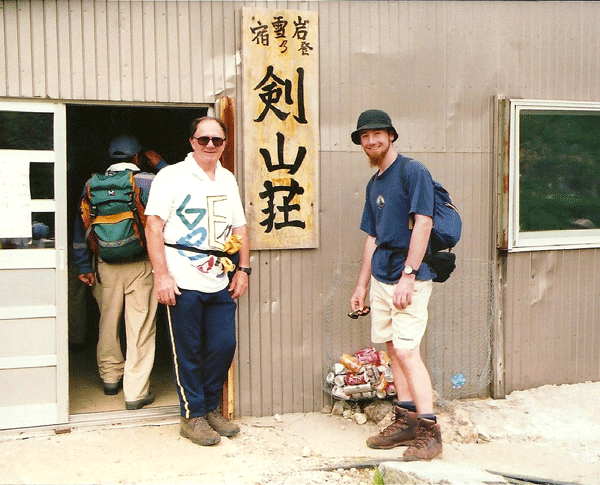 At Kenzanso Lodge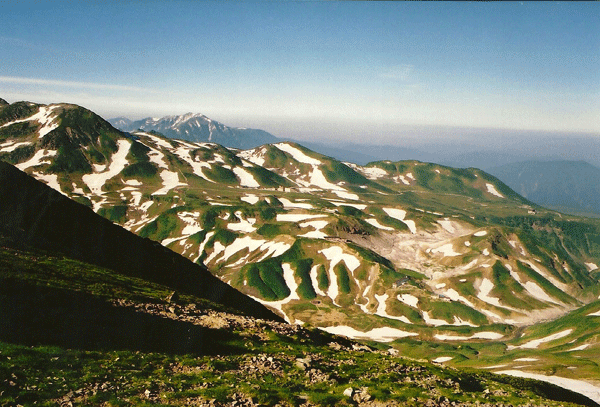 Heading back to Murodo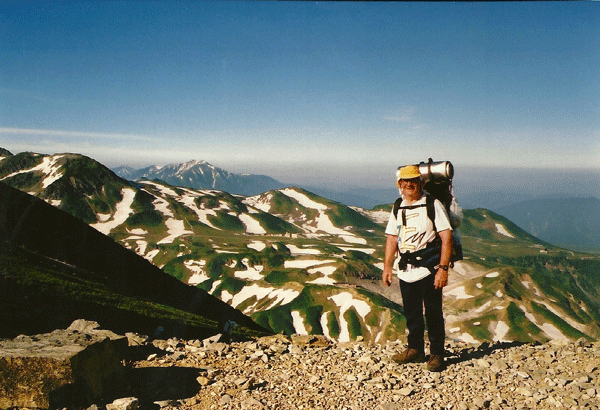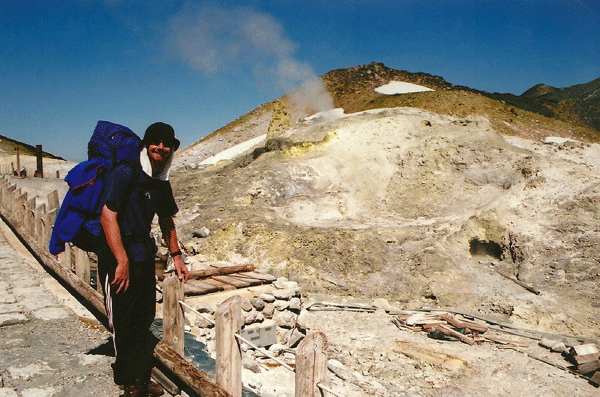 Nick at Jugokudani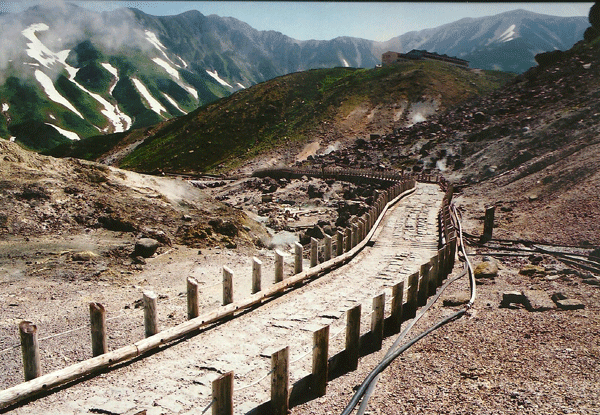 Heading back to Murodo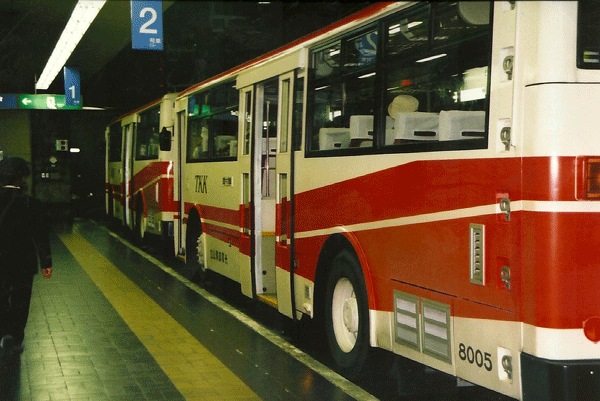 Trolley bus, Murodo to Daikanbo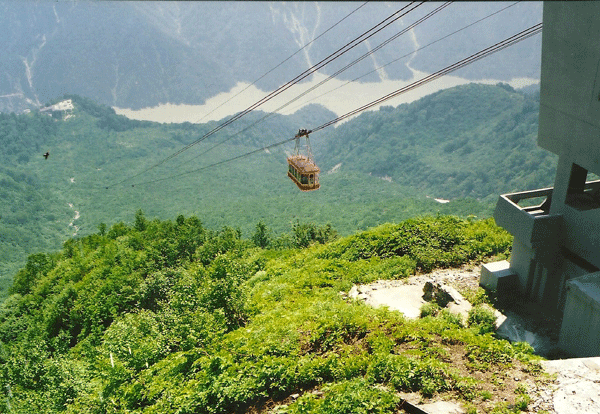 Ropeway, Daikanbo to Kurobedaira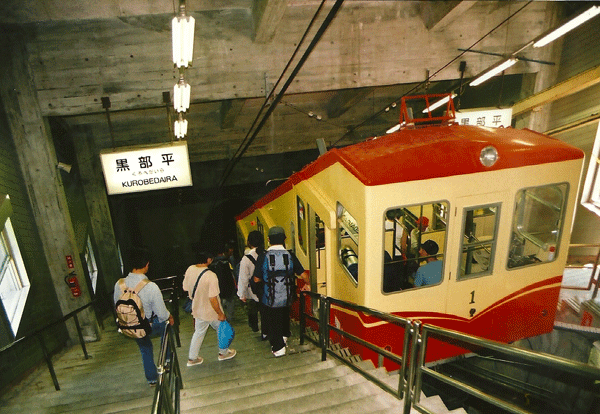 Cablecar from Kurobedaira to Kurobeko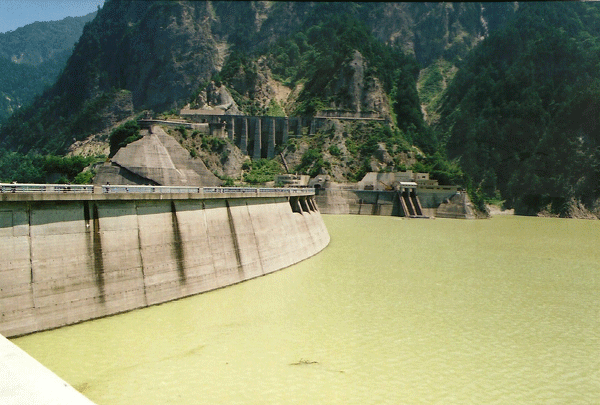 Kurobe Dam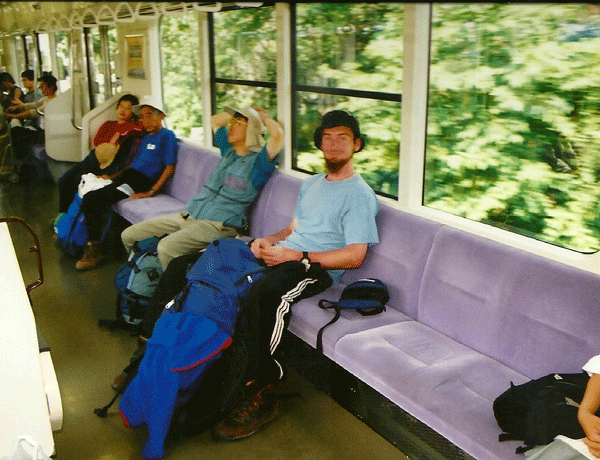 Train from Omachi to Matsumoto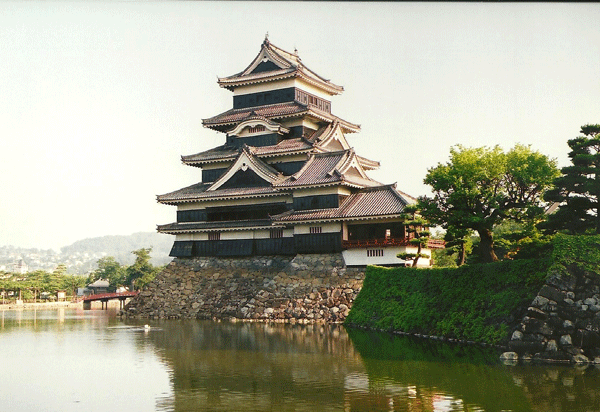 Matsumoto Castle