Hoofing It In Oaxaca - Oaxaca Lending Library

Tlalixtac is a village in the countryside about 5.5 miles to the east of Oaxaca city. Blessed with large land holdings in the foothills and ample water supplies, Tlalixtac is popular with people looking for a place to build a home close to the capital but away from the traffic and noise of the big city.

We will hike in one of the nearby valleys that drain from the Sierra Norte mountains into the Tlacolula valley. The trail is mostly a footpath that wends uphill through the woods parallel to a stream and with Highway 175 on the hillside opposite. We are likely to encounter local woodcutters returning to town with their donkeys loaded with firewood. We will stop for lunch after the hike at one of the pleasant restaurants clustered around the two presas in Huayapam.

Time frame: 9 am to 2:30 pm
Distance: 10.0 Km (6.2 Mi) /
Elevation gain: 135.8 M (445.5 Ft) /
Type: out & back
Trail: dirt road and footpath
Exposure: mix of sun & shade
Rating: easy to moderate
Coordinates: N 17 04.771 W 96 37.667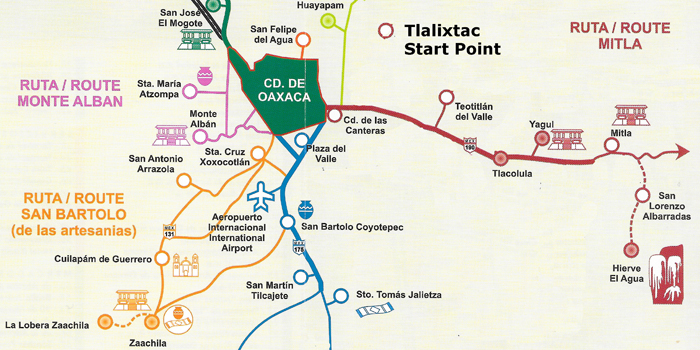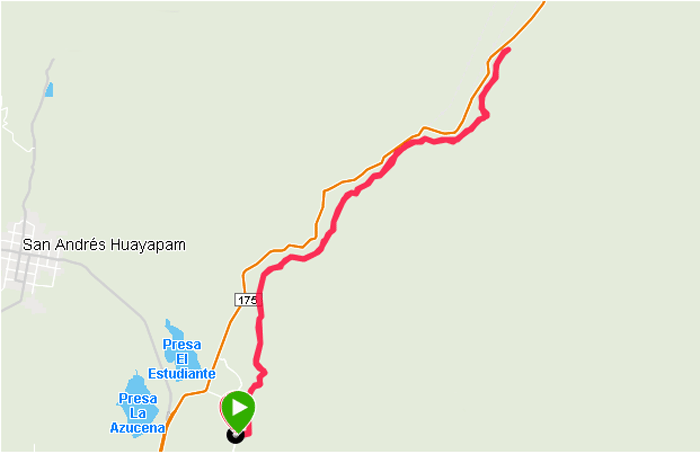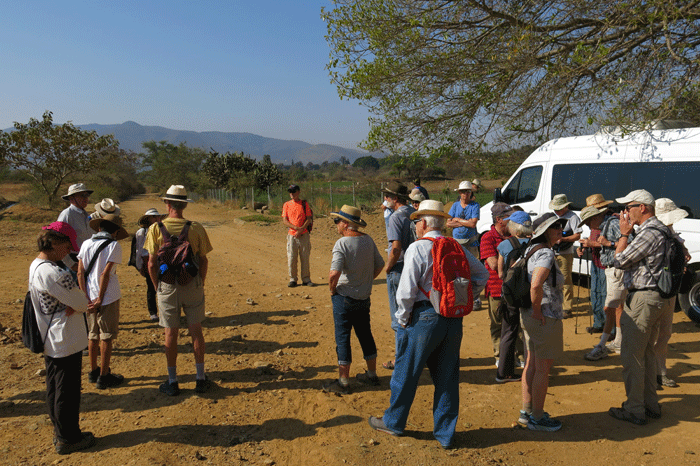 Mini bus parked and group getting ready to go.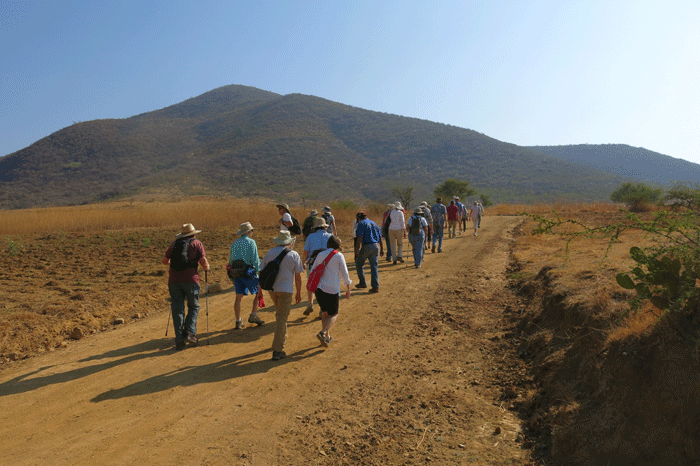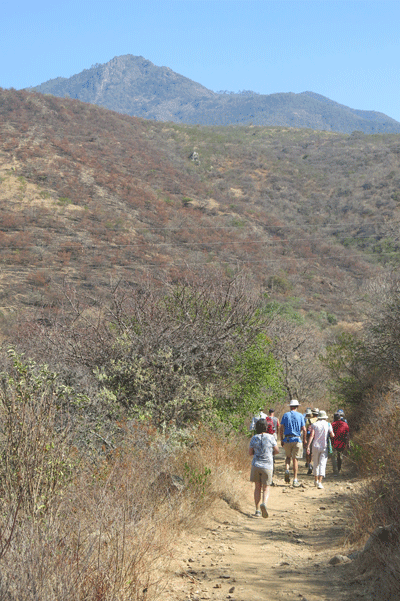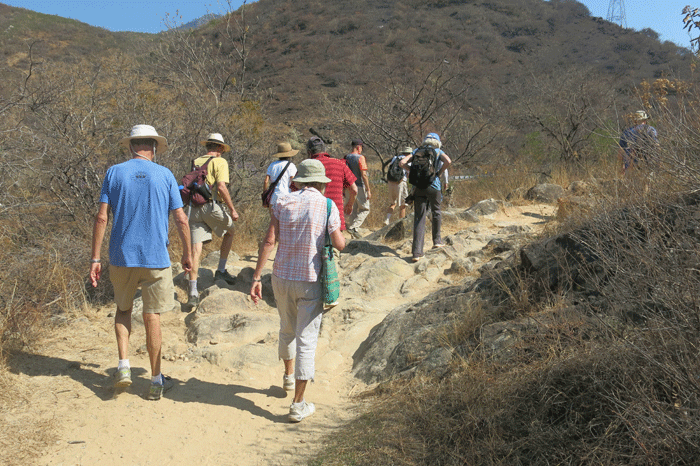 Terrain gets a bit rougher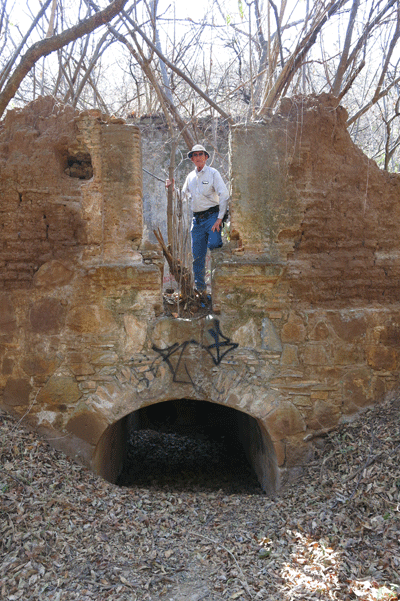 Larry explaining the workings of an old water mill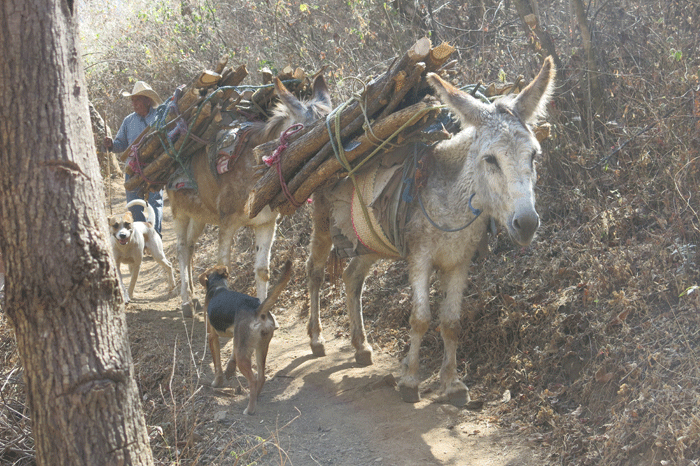 Train of donkeys carrying wood on the way down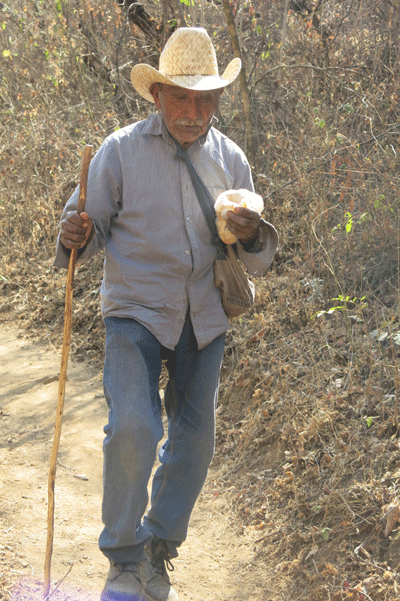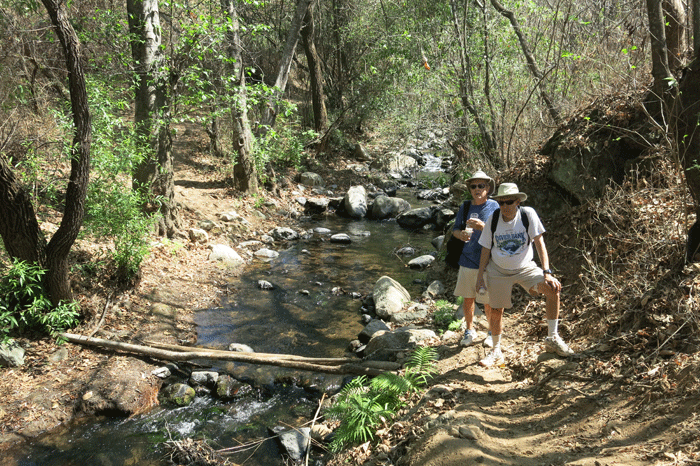 End point of the hike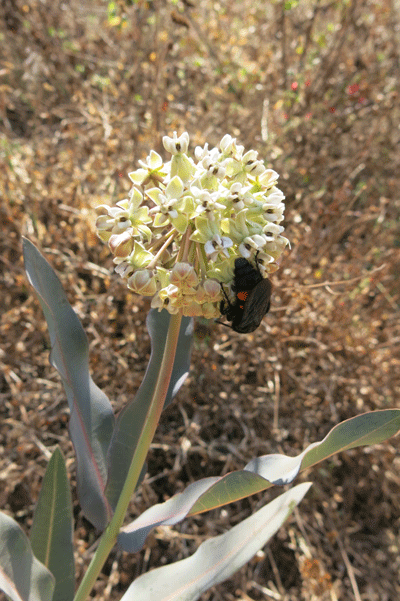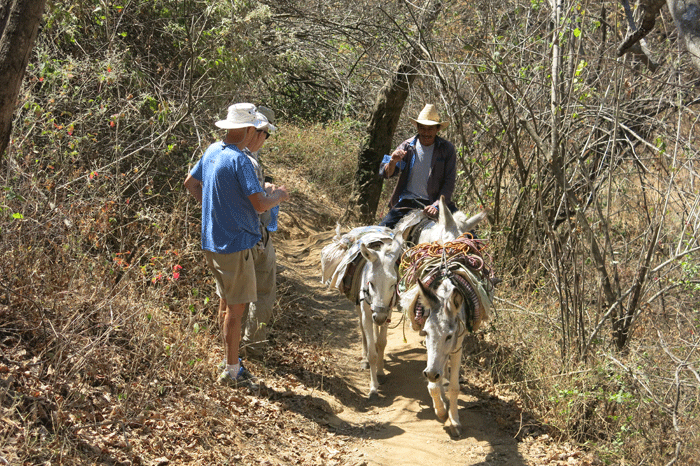 Donkeys on the way up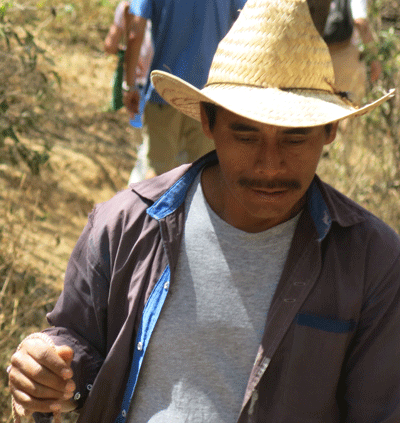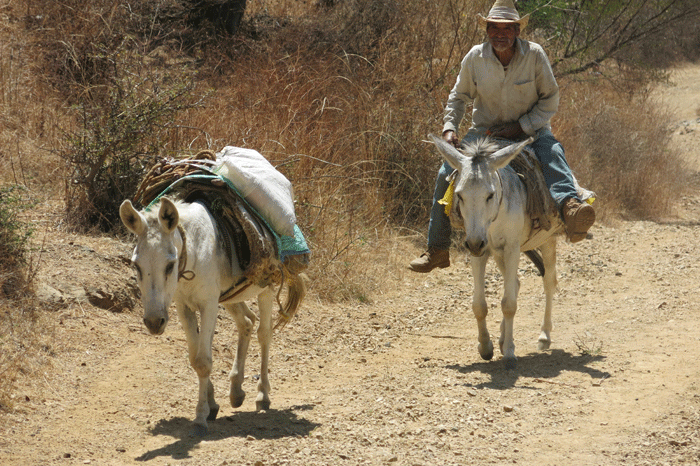 More donkeys on the way up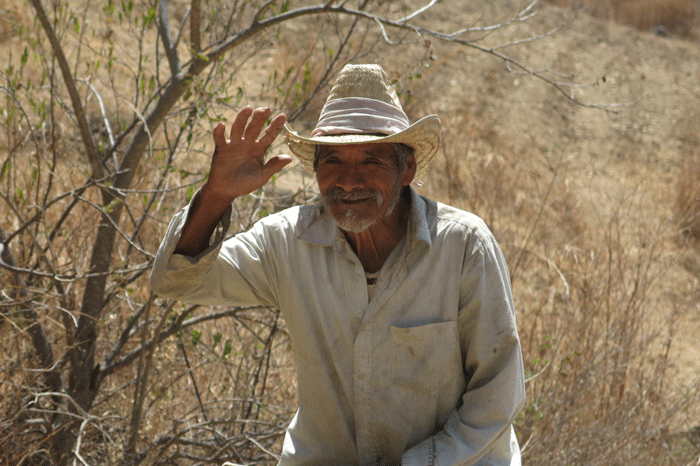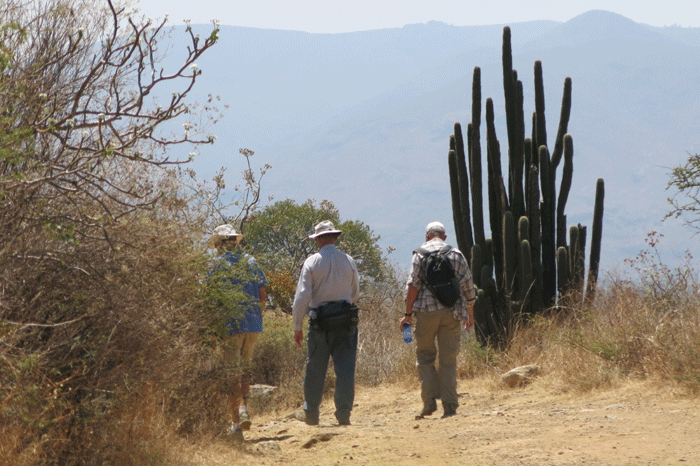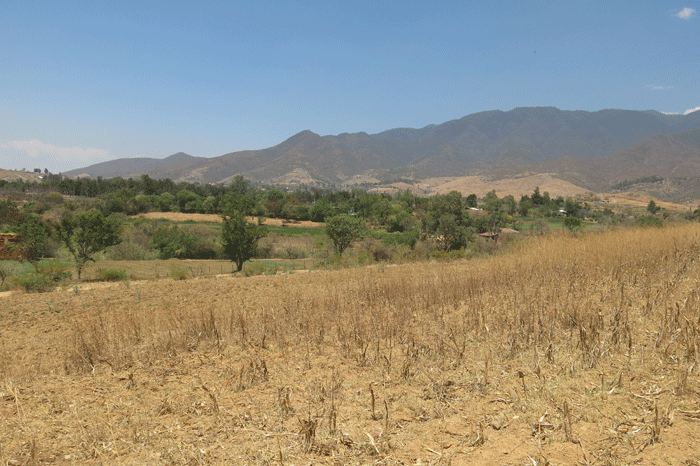 Heading to Huayapam for lunch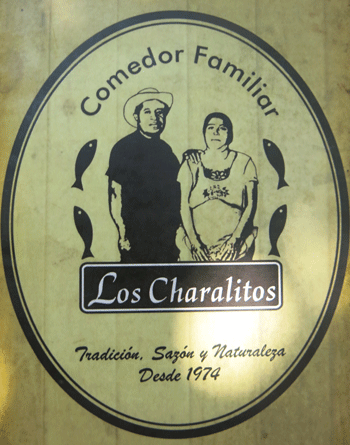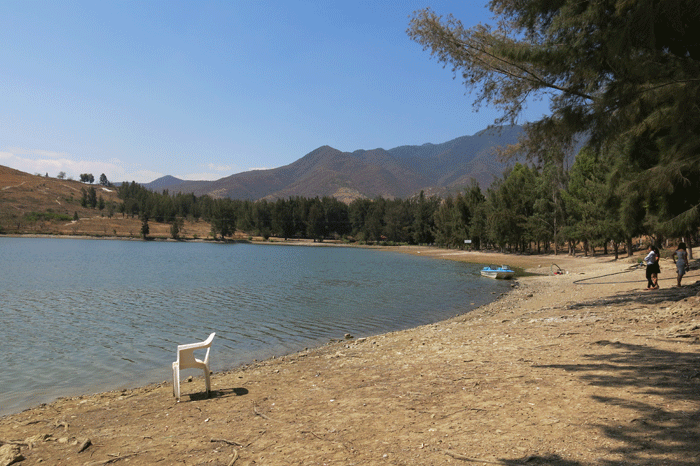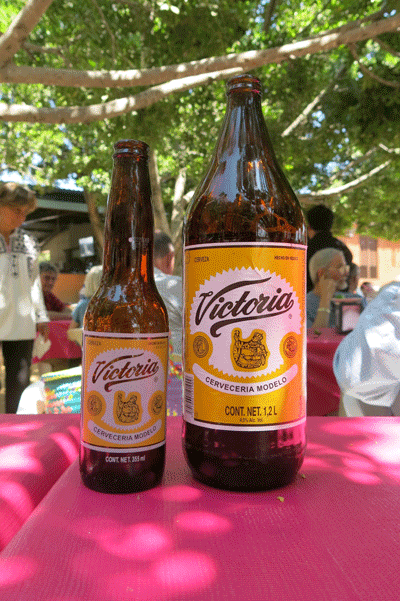 Sorting the men from the boys; the 355ml and the 1200ml bottles
of Victoria beer.