The Cares Gorge
(As we were unable to do this section of the walk due to the bad weather,
I have included some notes from my 2016 trip)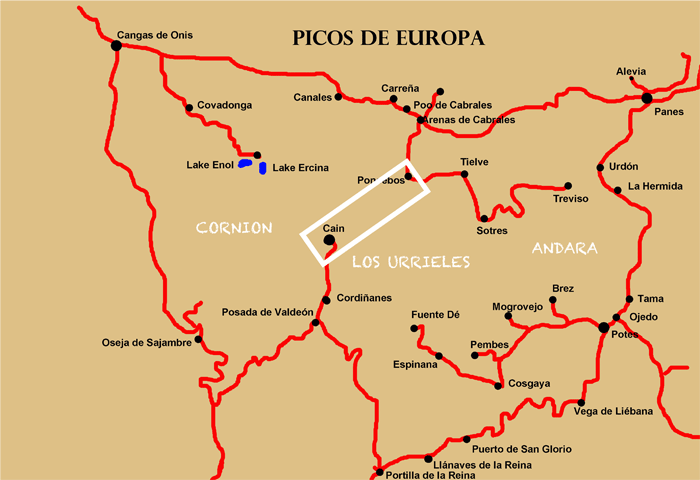 Location of the Cares Gorge
The red dots show where we would have descended 1,200 m taking the Shepherd's Way and the Canal de Culiembro had the weather not affected our plans. The steepness of this descent is obvious from the closeness of the contour lines.
The Cares Gorge

The Cares Gorge is 12 km long and separates the Western and Central ranges in the Picos, running from Poncebos in the north to Caín in the south. You would normally expect it to be a simple walk to go from one end to the other, but transport logistics make it difficult. There is no bus service to pick you up and it would be expensive to have a taxi come to collect you. We then had the idea of leaving a car at Poncebos to be available when we arrived there, but Potes to Poncebos is 56 km and takes 1 hour 20 minutes to drive; a return trip to leave a car at Poncebos would take almost 3 hours, and on top of that you would have to drive from Potes to Cain for the start of the walk, itself 65 km and 1 hour 45 minutes of driving.

The Caín end of the Cares Gorge is the more spectacular, so bearing in mind the logistics it is easy to see why most people start from Caín and return to the same point. To walk the whole gorge Caín - Poncebos and then back to Caín would be 24 km, which is doable, but actually there is not much point in going beyond the high point at 535 m at Los Callaos. After Los Collaos the gorge widens and is less interesting, plus the fact that if you do descend to Poncebos you have got to climb back up for the return journey to Caín. Los Callaos is a good point for a break and lunch.
.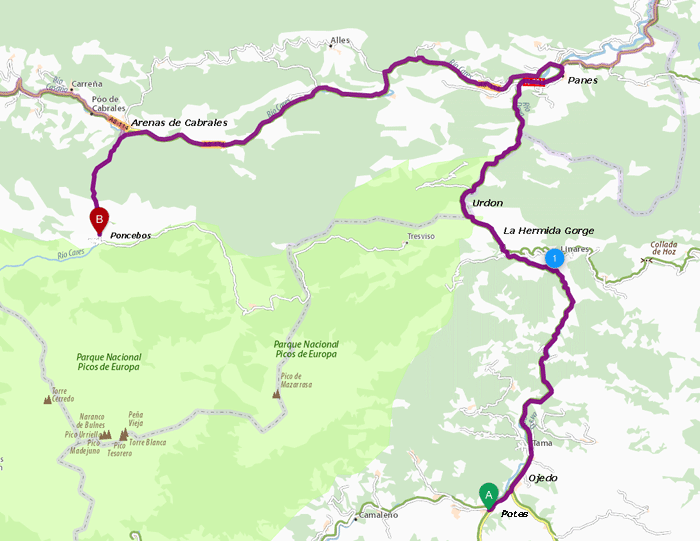 Potes to Poncebos is 56 km and takes approximately 1 hour 20 minutes to drive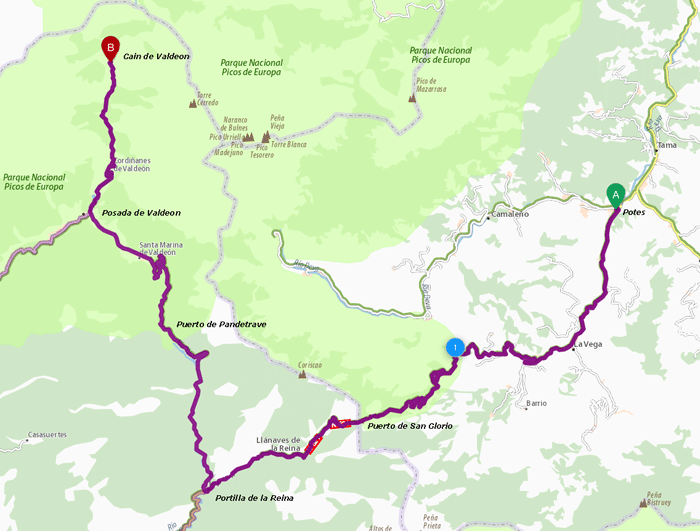 The drive from Potes to Caín is 65 km and takes approximately 1 hour 45 mins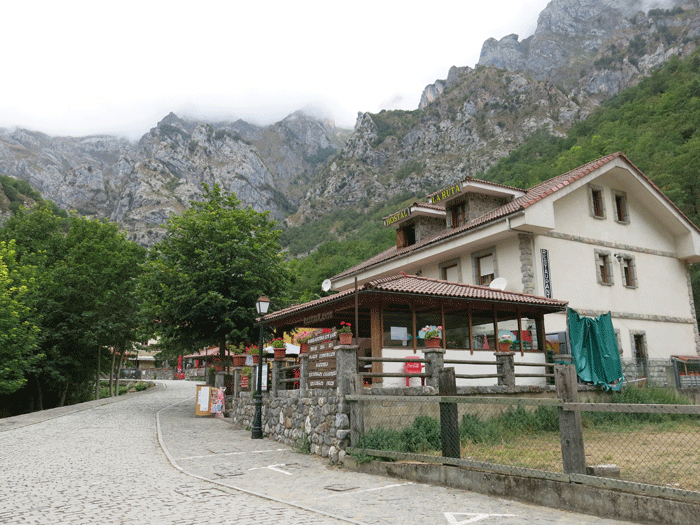 Starting point in Caín - La Ruta Hostal-Restaurante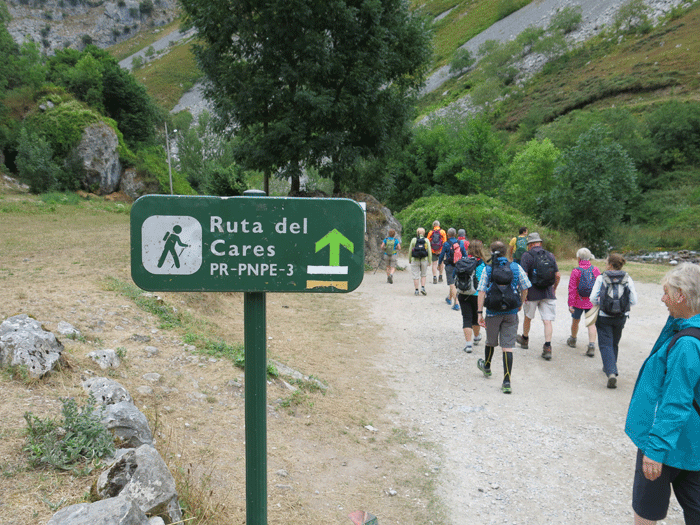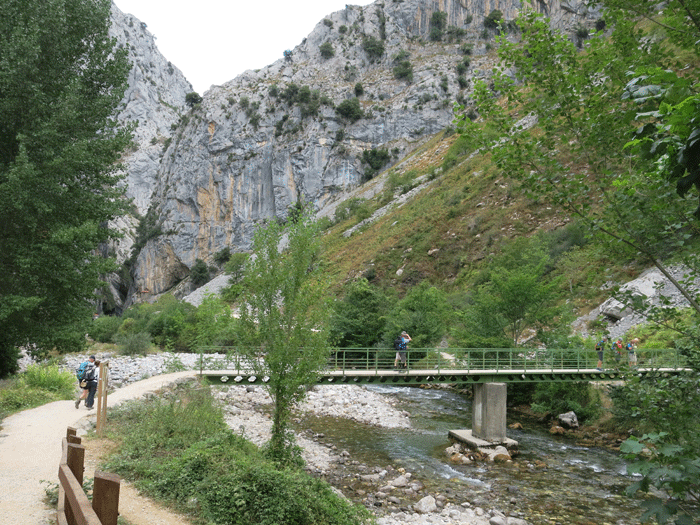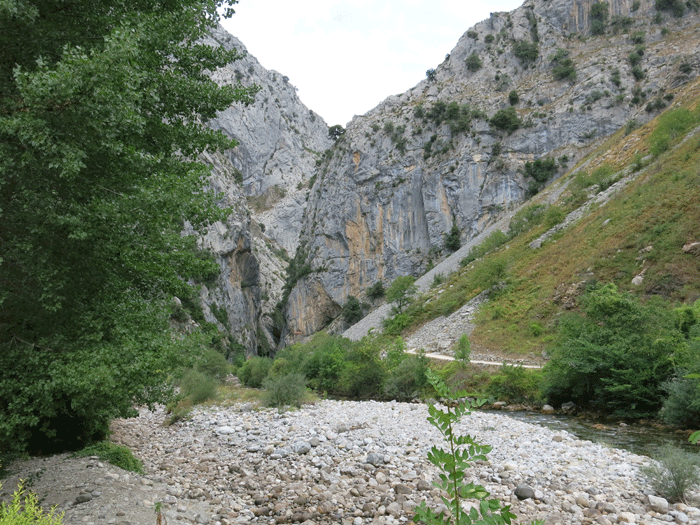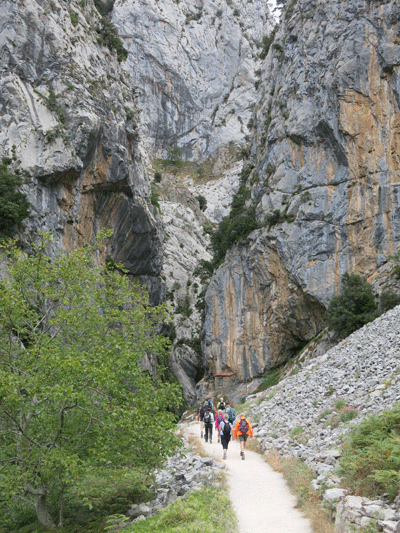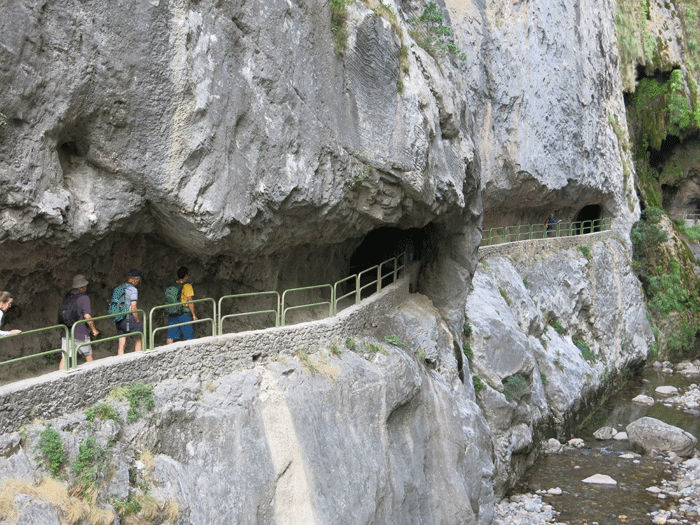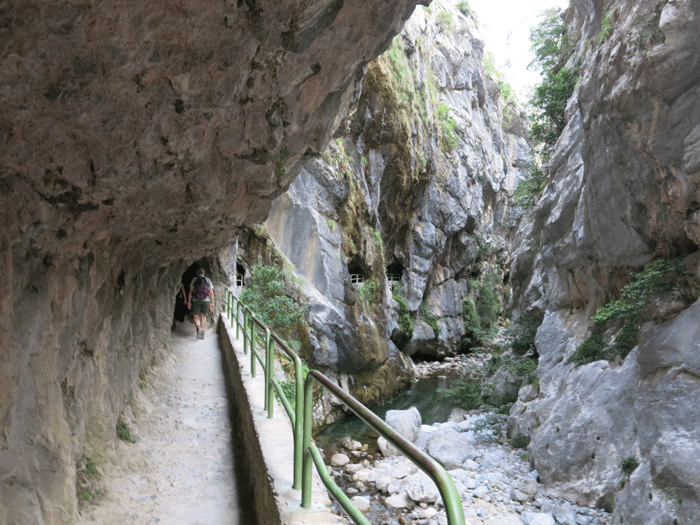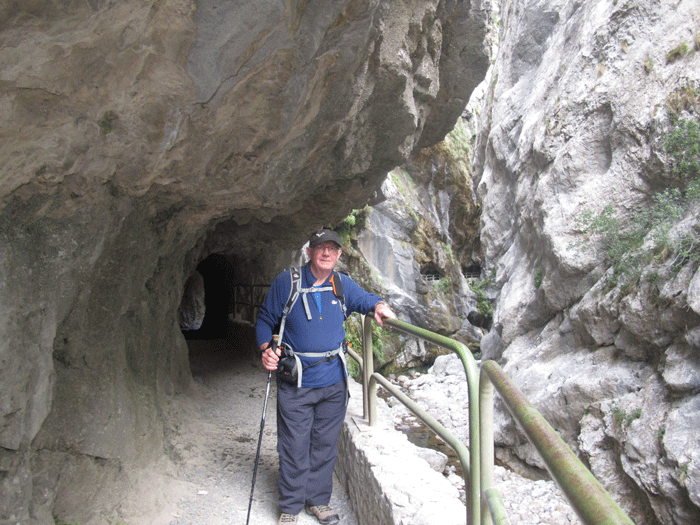 (Photo: J Knight)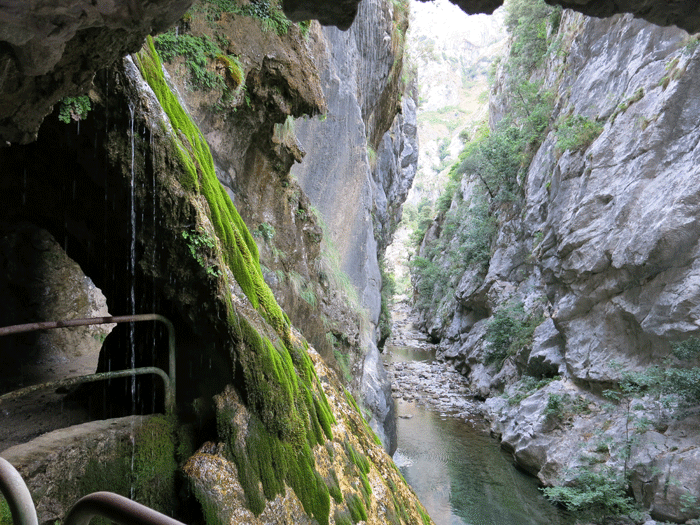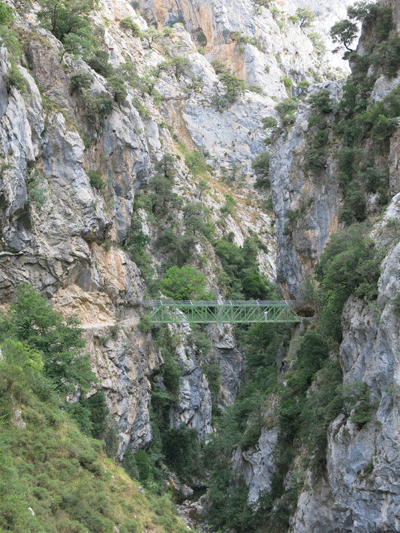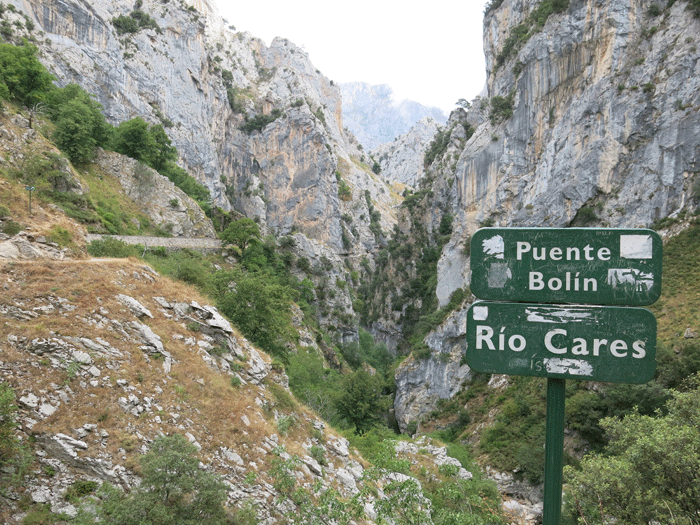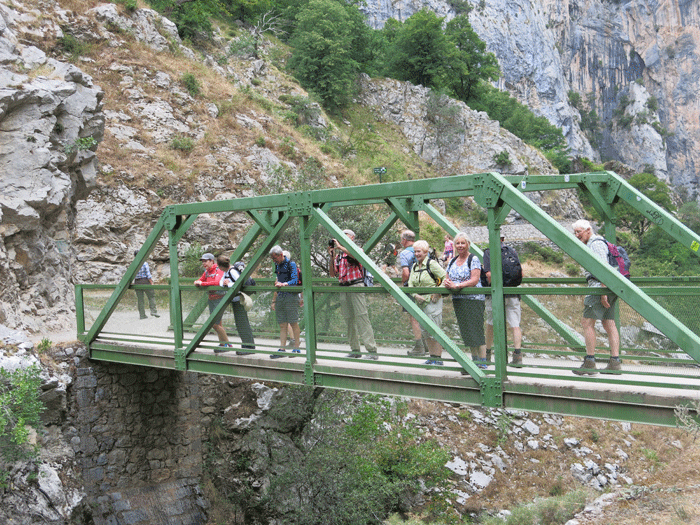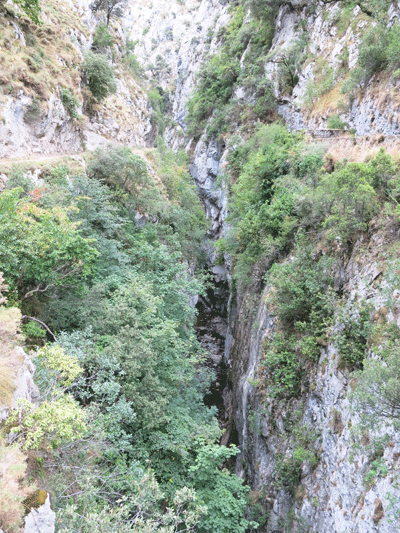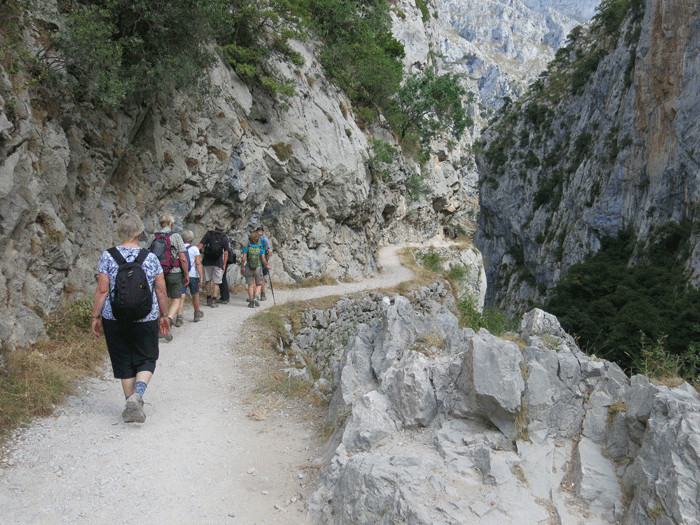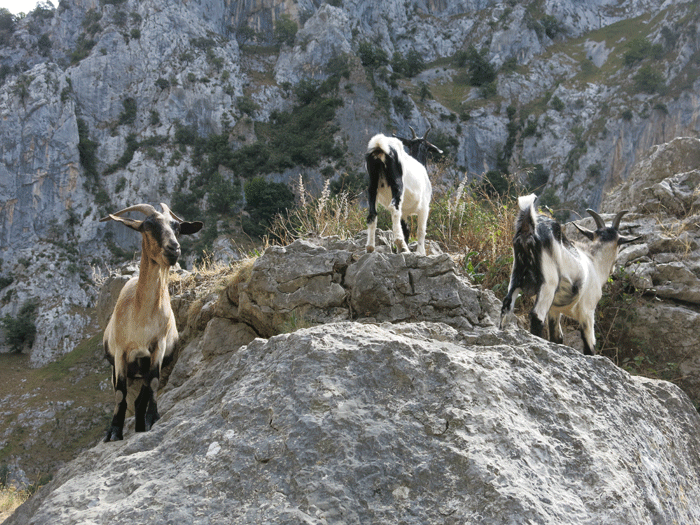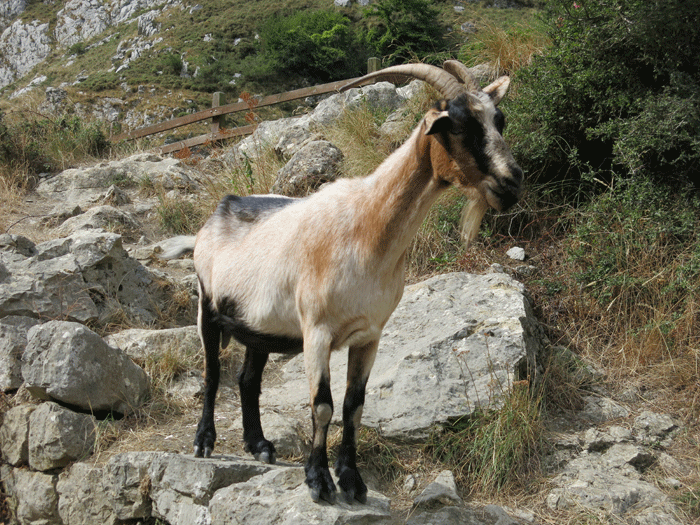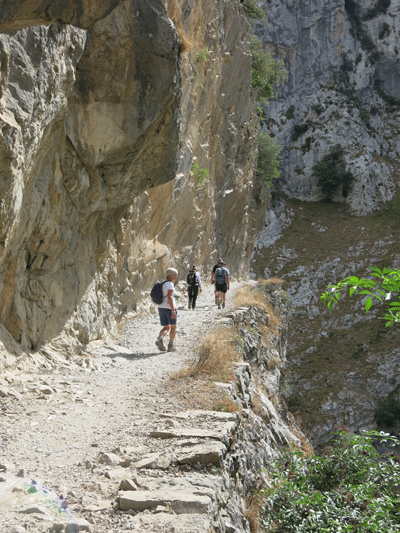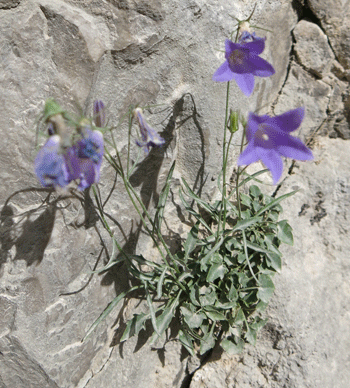 Harebell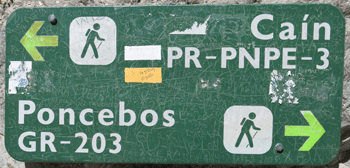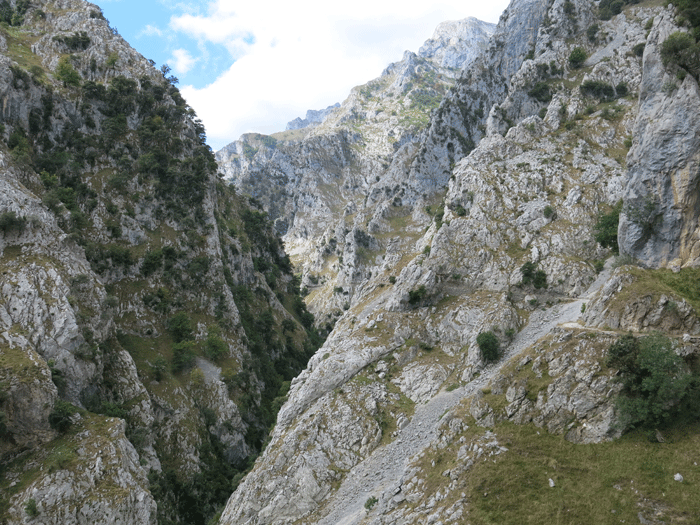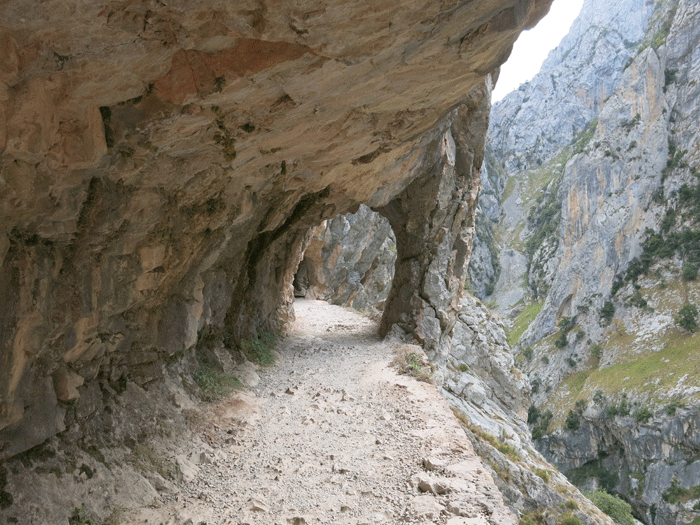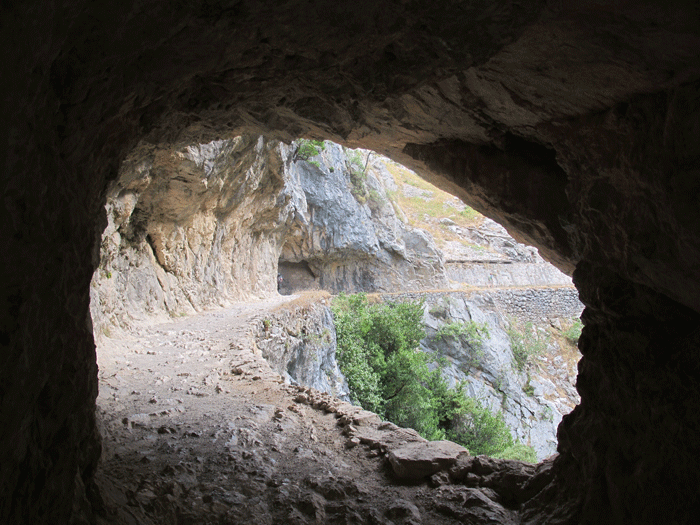 (Photo: J Knight)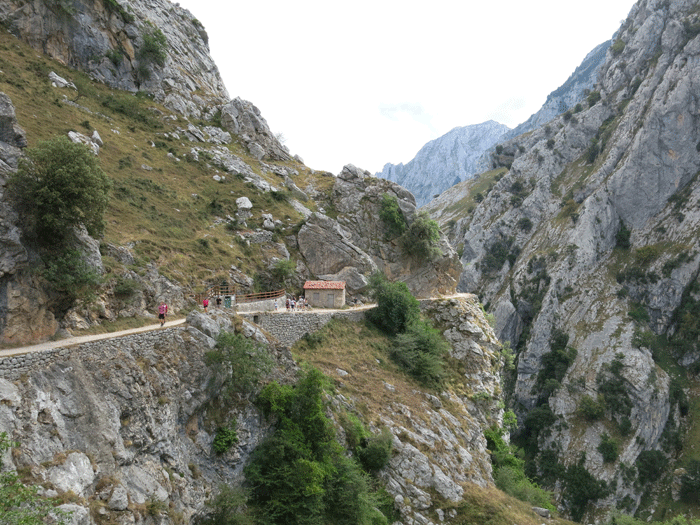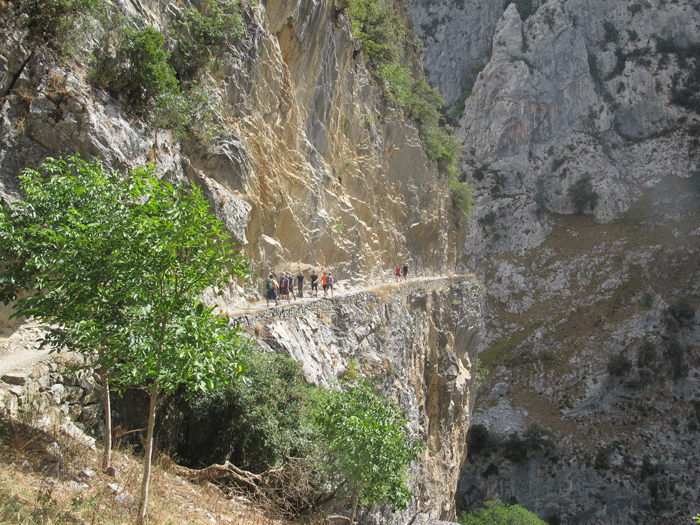 (Photo: J Knight)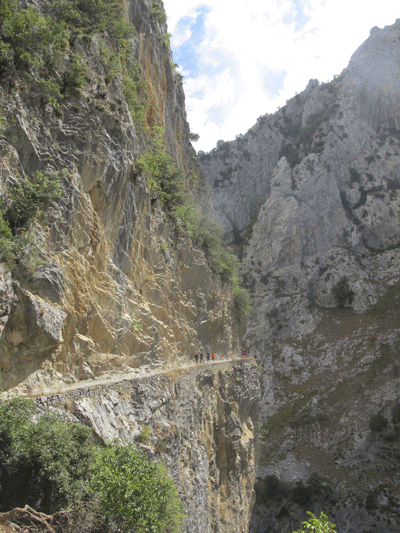 (Photo: J Knight)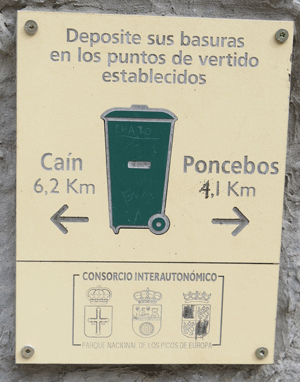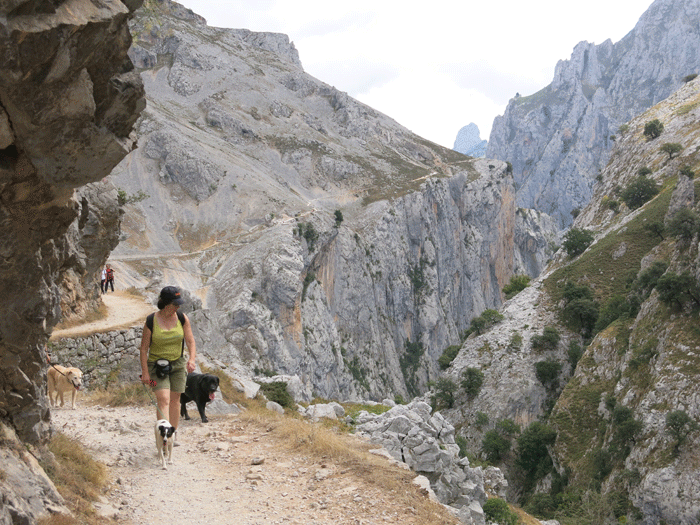 The start of the climb to Los Callaos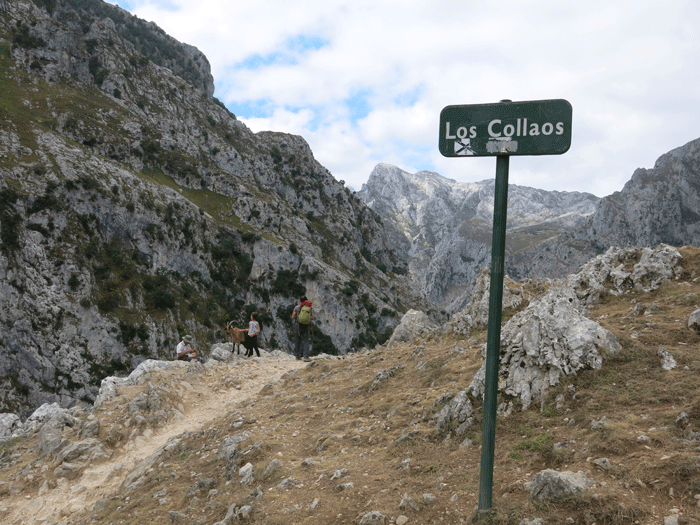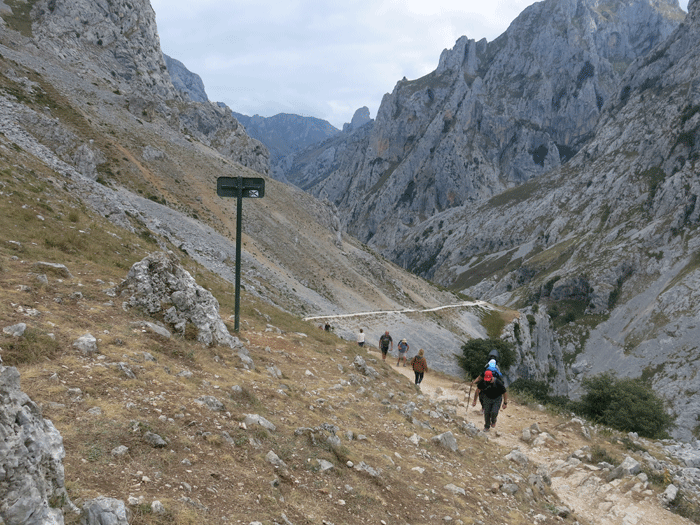 The view towards Poncebos from Los Callaos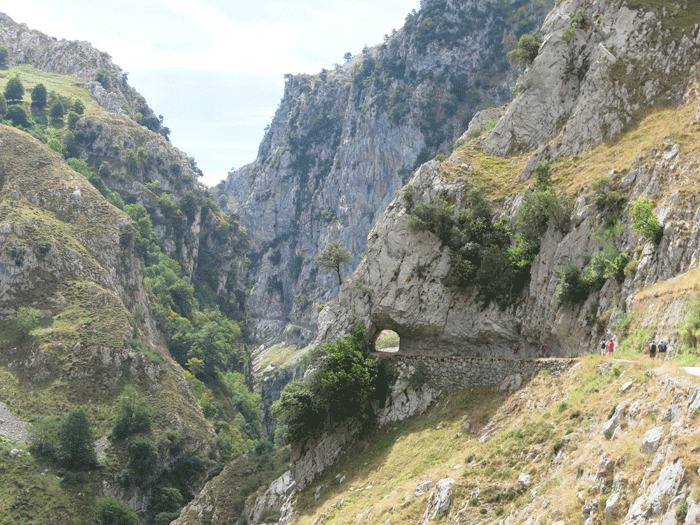 Returning to Caín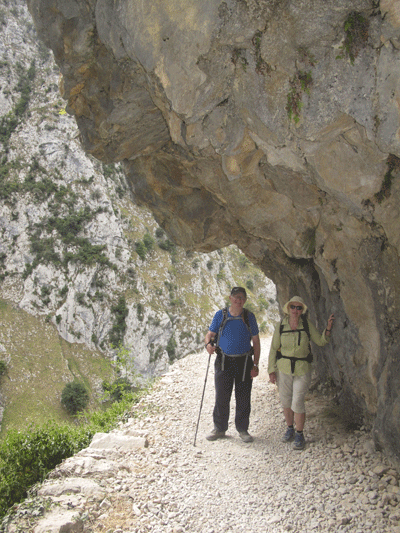 (Photo: J Knight)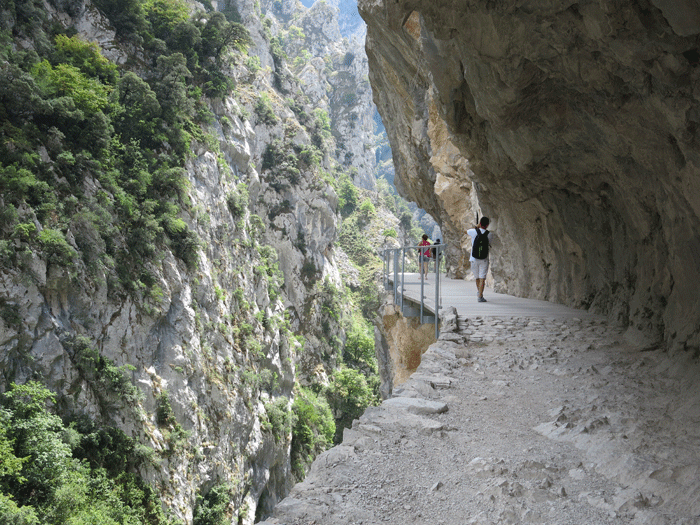 Part of the path that fell away, now rebuilt with steel beams and decking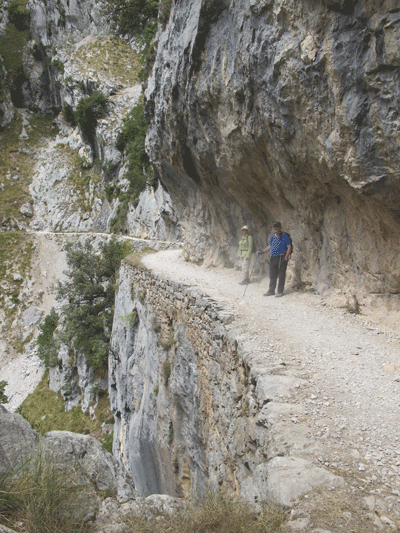 (Photo: J Knight)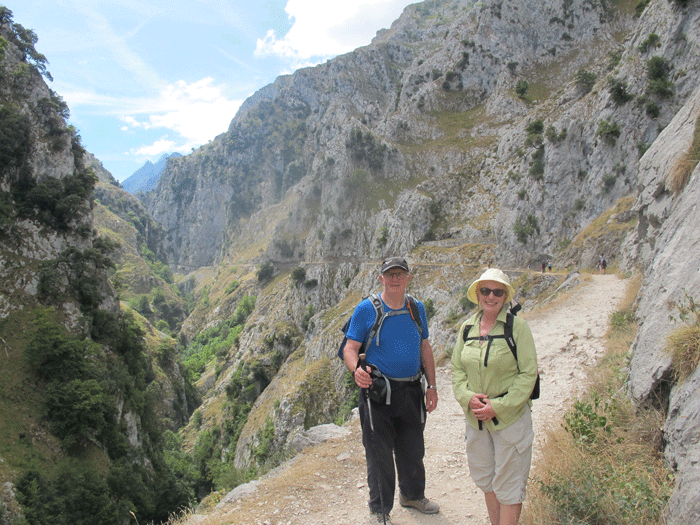 (Photo: J Knight)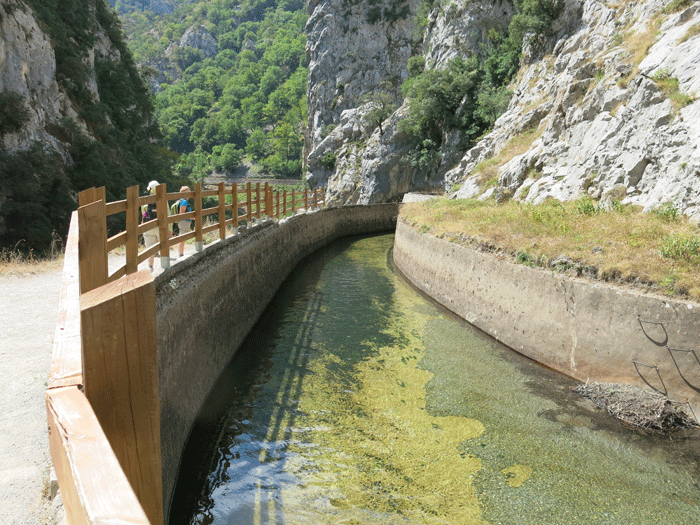 The canal carrying water for the hydroelectric power plant