Day 4 - Wednesday 5th September 2018
Vega de Ario to Lake Ercina & Mini-bus transfer to Poncebos
Distance

Time

Elevation in meters


Km
Elapsed
Hrs-Mins

Gain

Loss

Min

Max

8.45
3H03
142
643
1,056
1,651
The weather was still bad as we considered the options. We waited a while for the thunder and lightening to die down, but more was forecast later. Rather than risk being caught in an exposed position on the Culiembro, with a group of 14 and wet, slippy condition, Rosana wisely opted for "Plan B" and we went back to Lake Ercina, albeit by a lightly differed route via Majada de Belbin.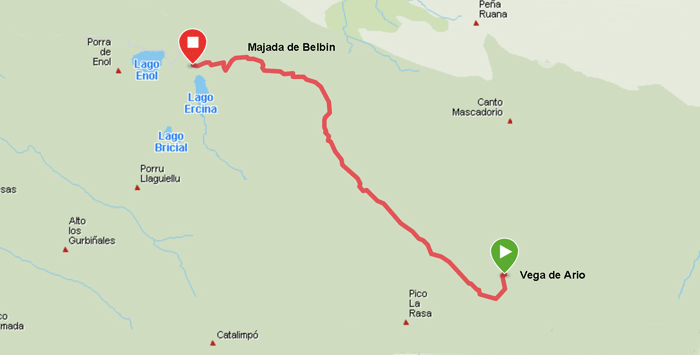 .
.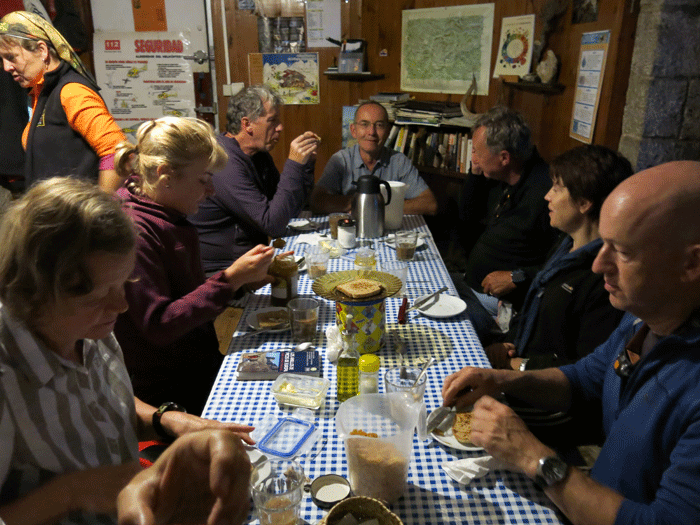 Breakfast at the Refugio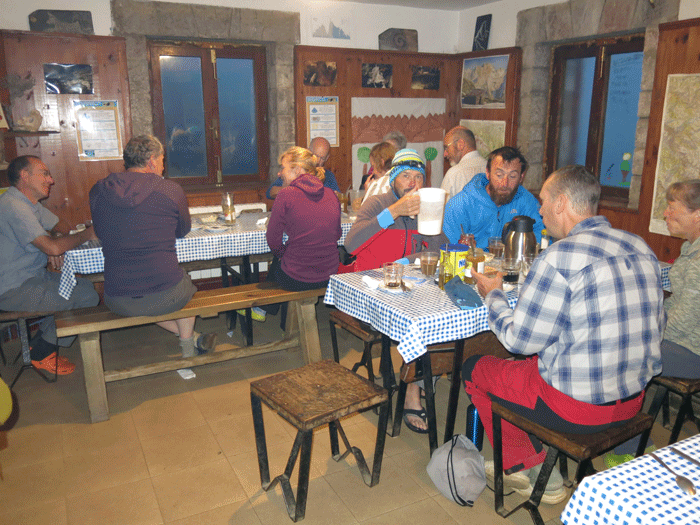 .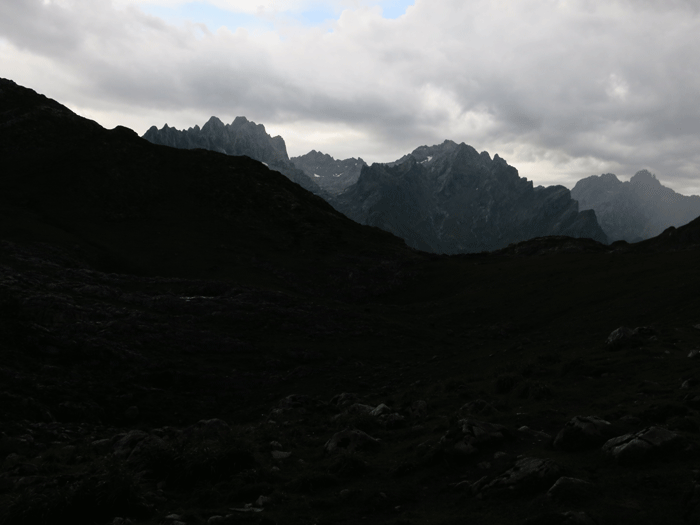 .
.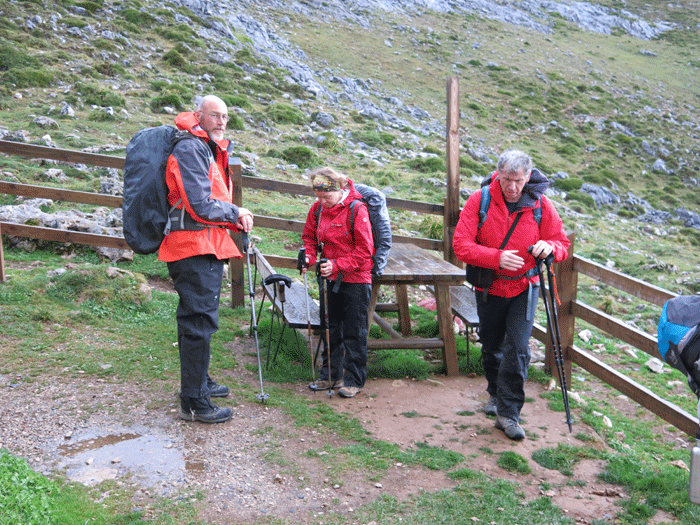 .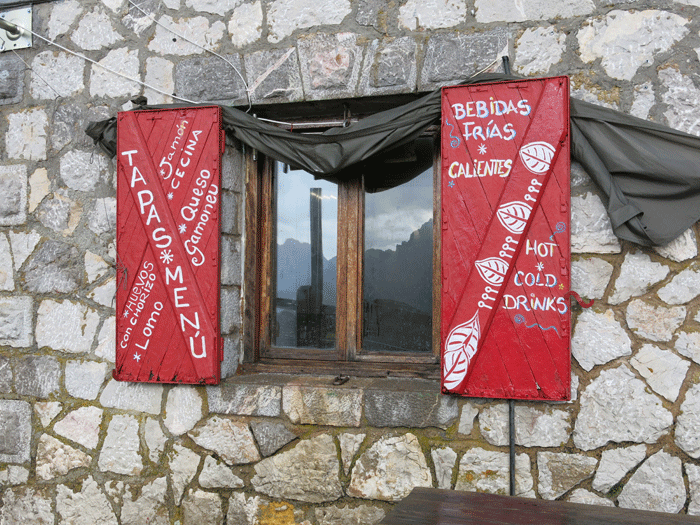 .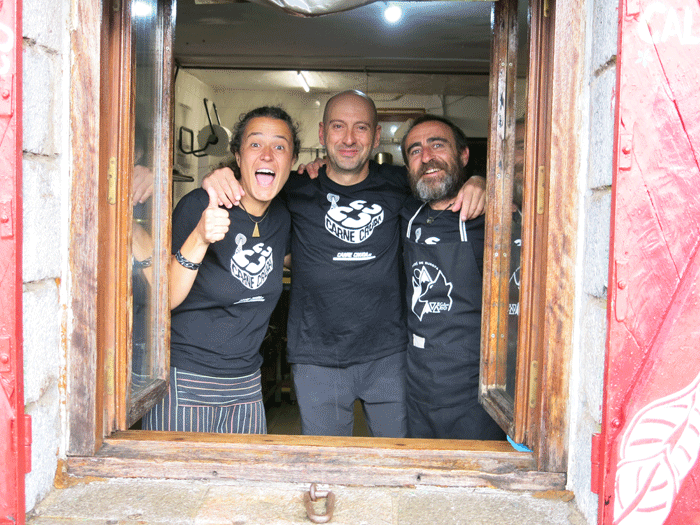 Bidding farewell to our hosts; l to R: Carlota, El Richard (Ricardo) and Ignacio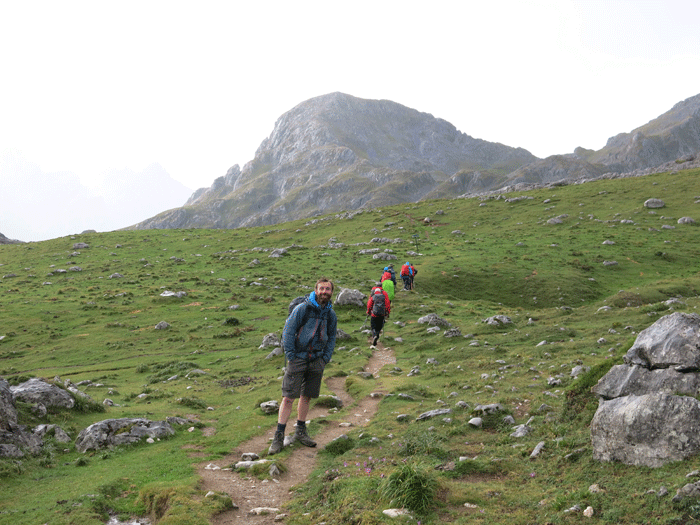 Retracing our steps to the cairns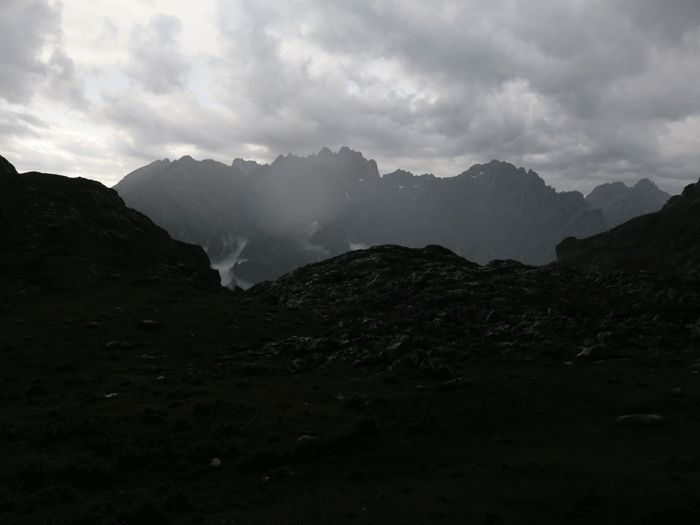 .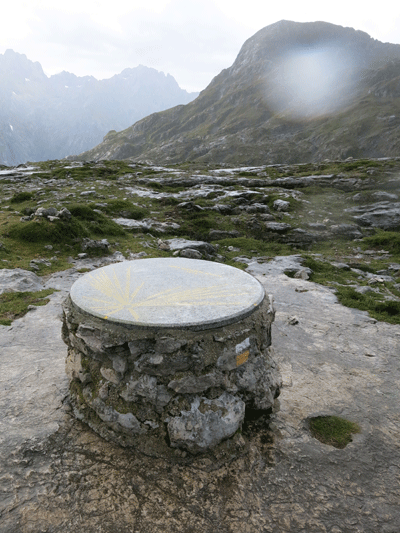 .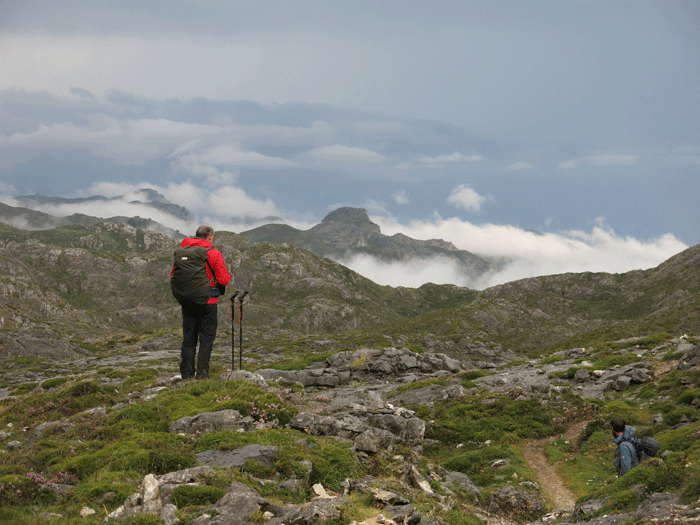 Andrew admiring the view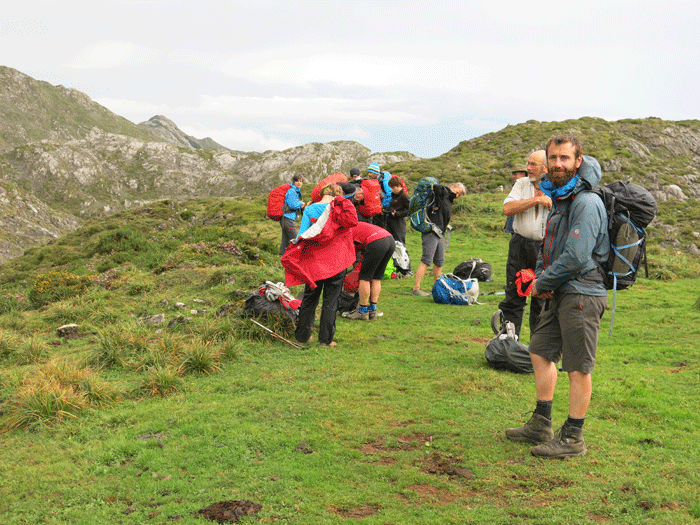 .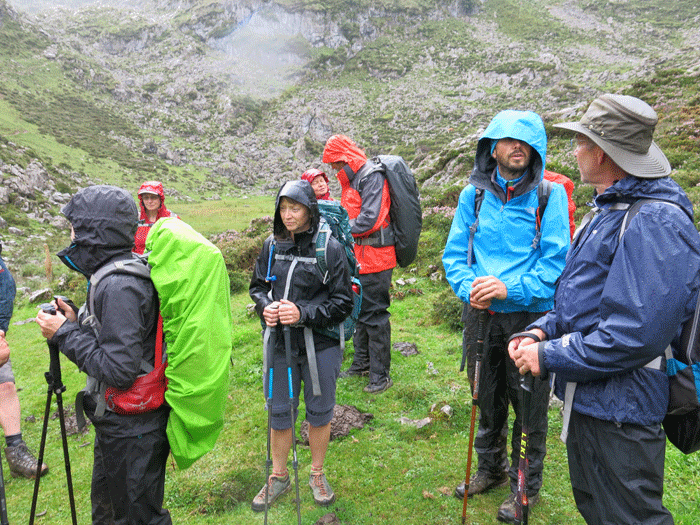 .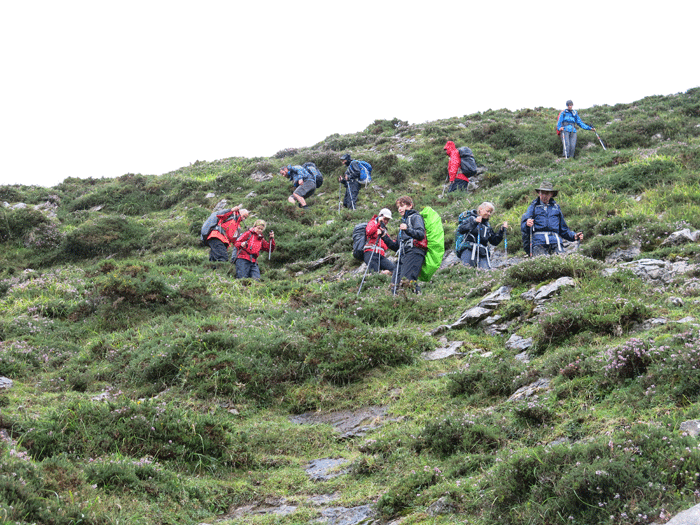 .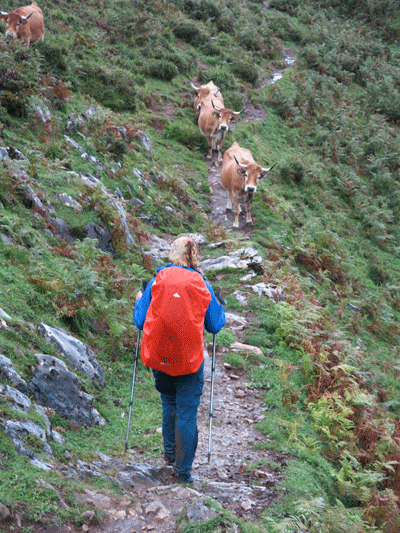 Competition on the path!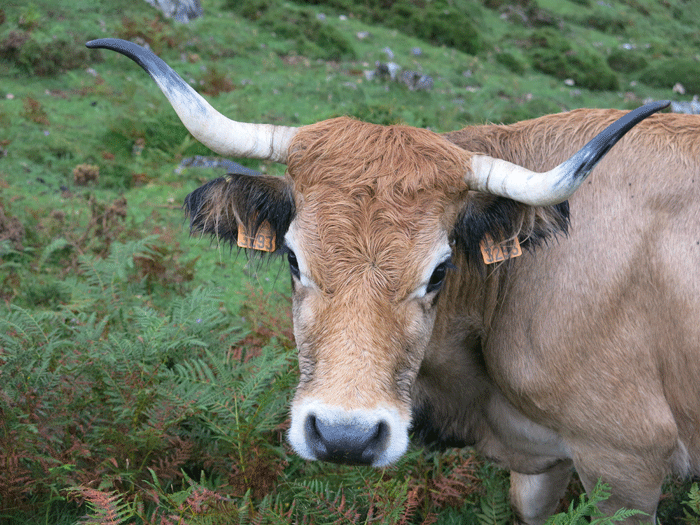 I suggest that you go around me, Mr. Hiker!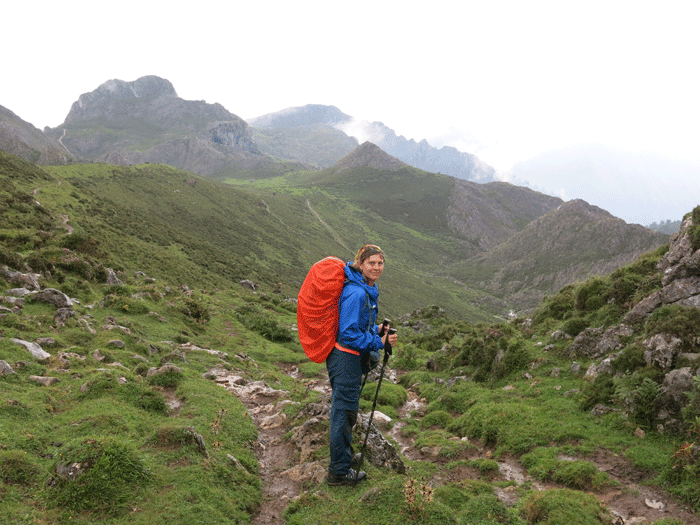 Rosana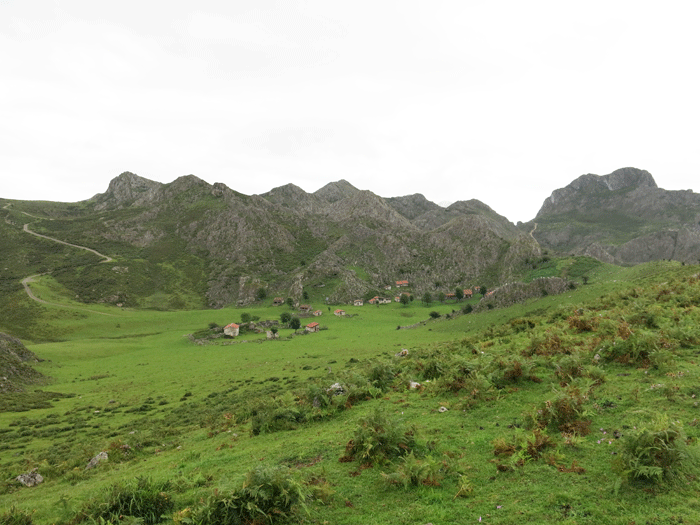 Approaching Majada de Belbin. Our way forward was via the road to the col, top left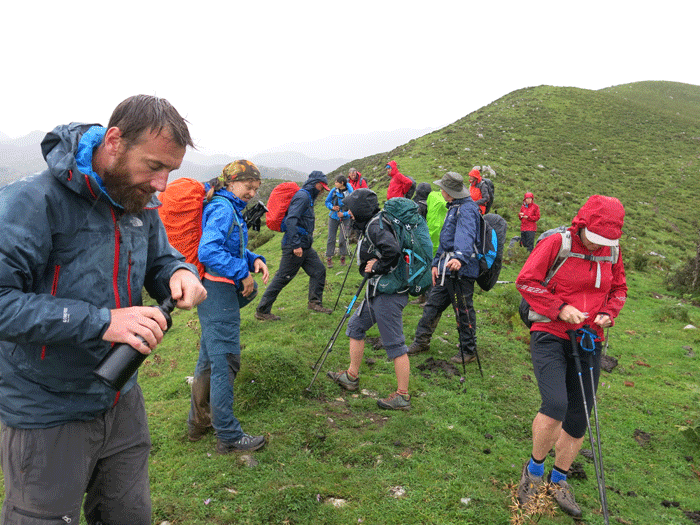 .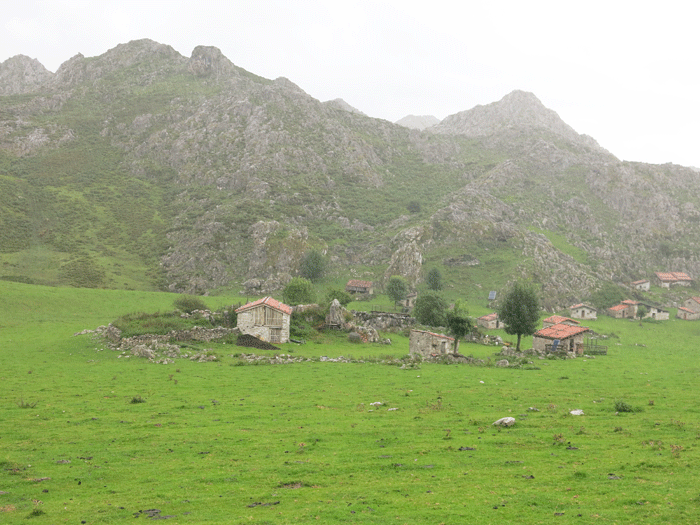 Majada de Belbin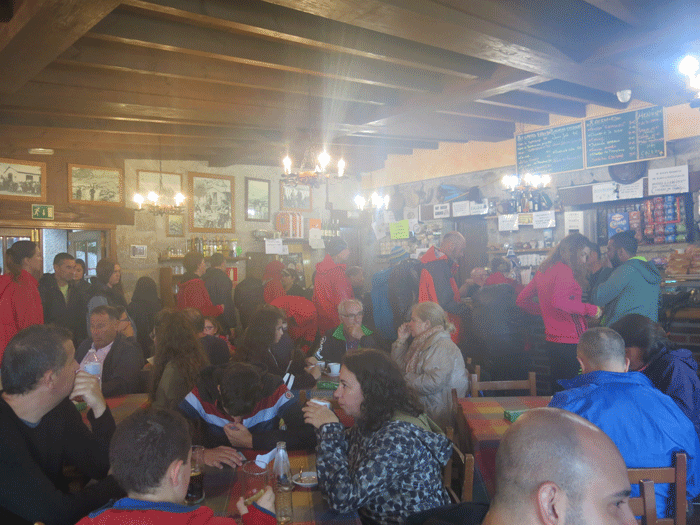 The Cafe at Lake Ercina; hot and steamy as everybody comes in from the rain.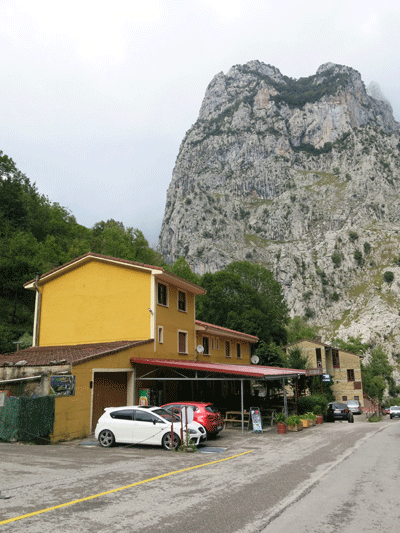 Hotel-Bar-Restaurante "Garganta del Cares" - our resting place in Poncebos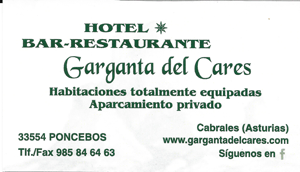 .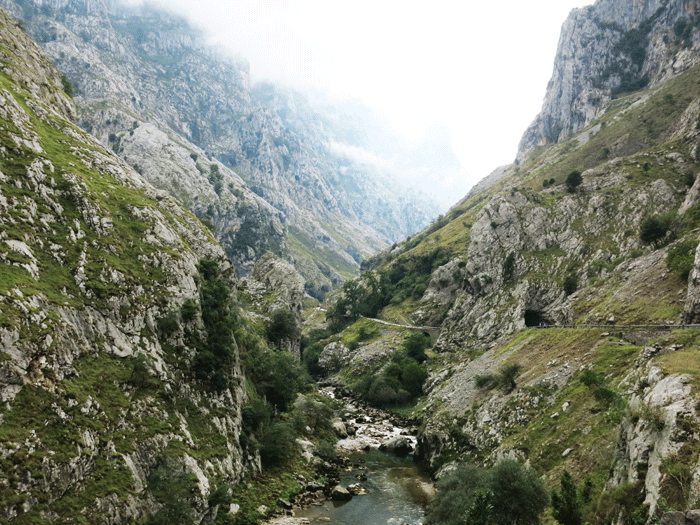 Poncebos is at the head of the Cares Gorge