Snowdon via Crib Goch Route (2) - June 2000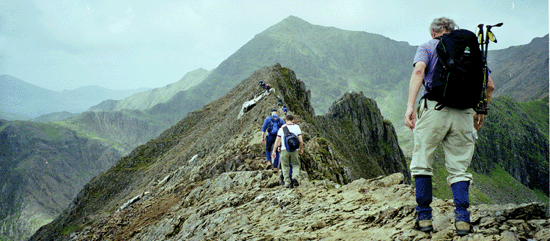 My trips to Snowdonia follow a standard pattern; leaving Chelmsford at 4-30 a.m. for the drive to Betwys-y-Coed; arrival at Betwys around 8-30 a.m. followed by a "Full Monty" breakfast (Dill's Diner used to be my favourite until it closed); up to Pen-y-Pass to start the Crib Goch route for Snowdonia; camping overnight at one of the local farms; the climb of Tryfan on the second day before returning home late evening. I have done this ritual several times and it is almost a pilgrimage to see whether my nerves will stand up to the challenge of Crib Goch!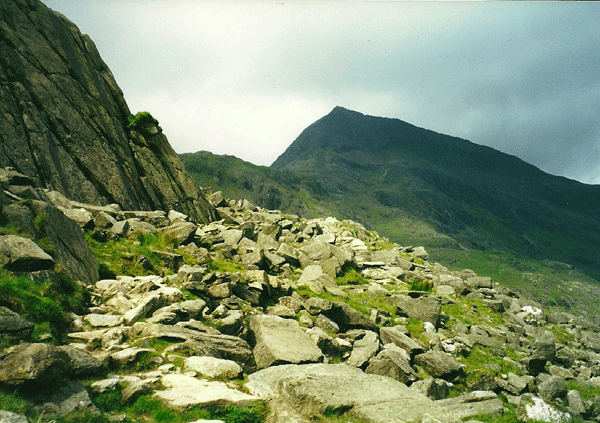 Start of the walk from Pen-y-pass, with Mt Snowdon in the distance.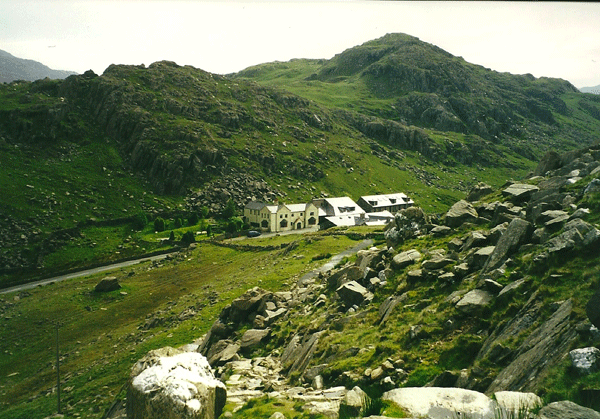 Looking back towards Pen-y-pass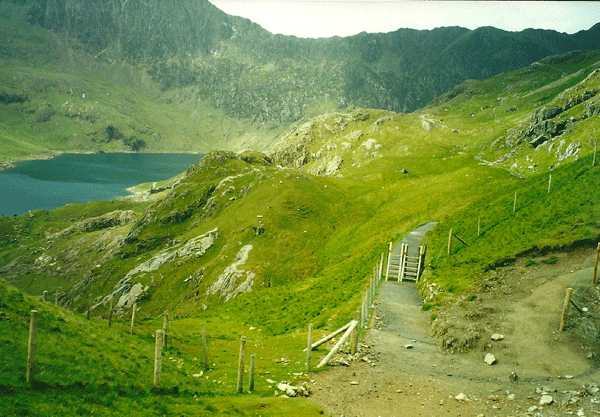 Decision time; Over the style for the easy route or up to the right for Crib Goch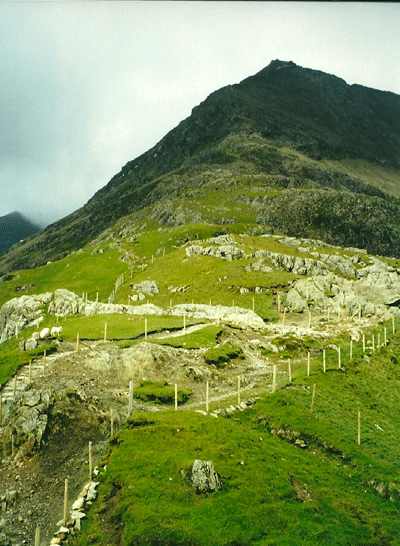 The route up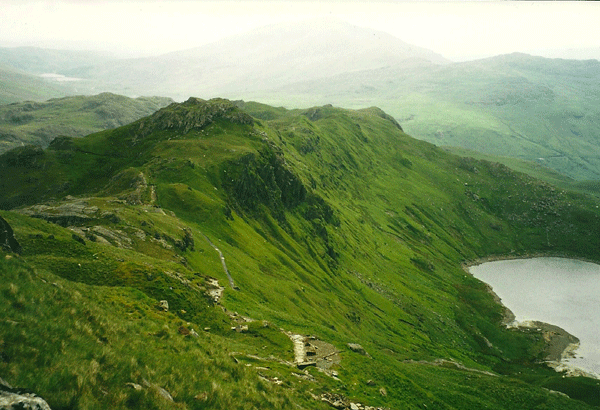 Looking back the way up; Llyn Llydaw on the right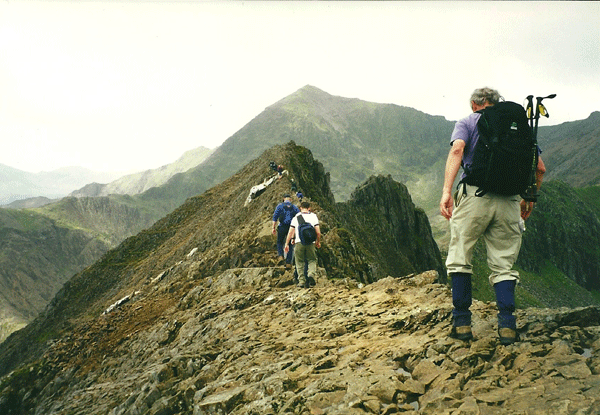 The start of the Crib Goch ridge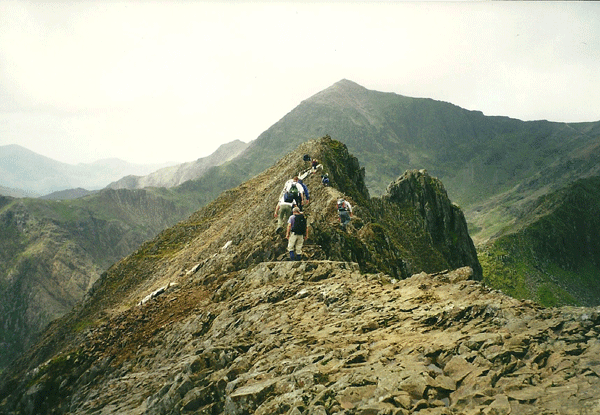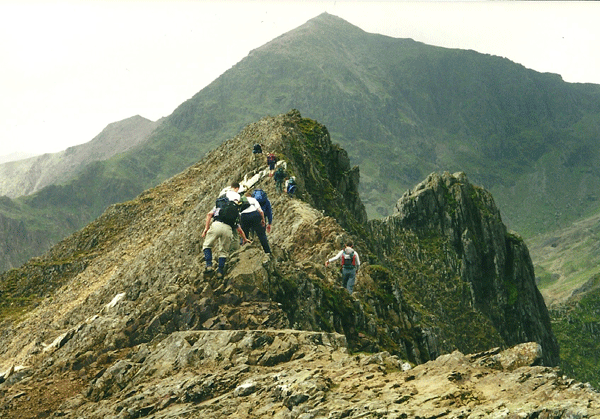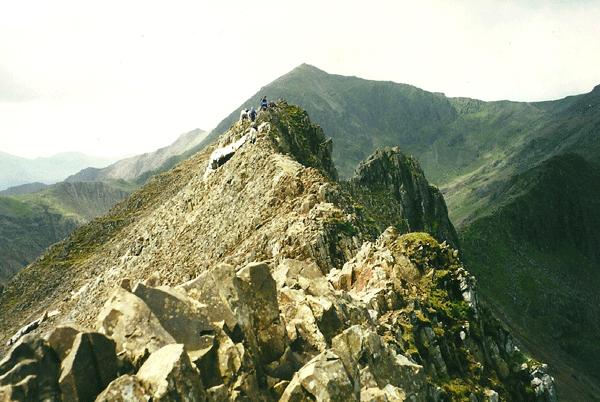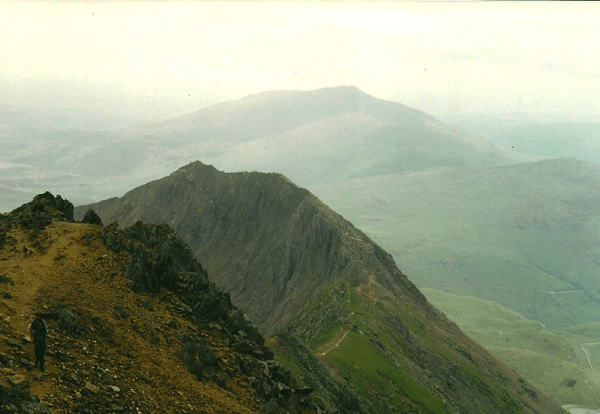 Looking back on Crib Goch ridge you get a better impression of the height and the severity of the rock walls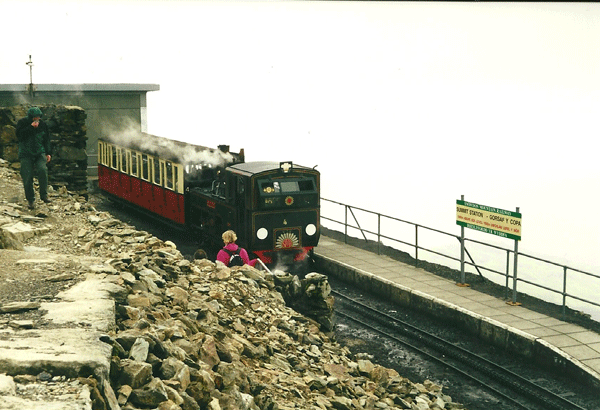 Arriving at the Snowdon Station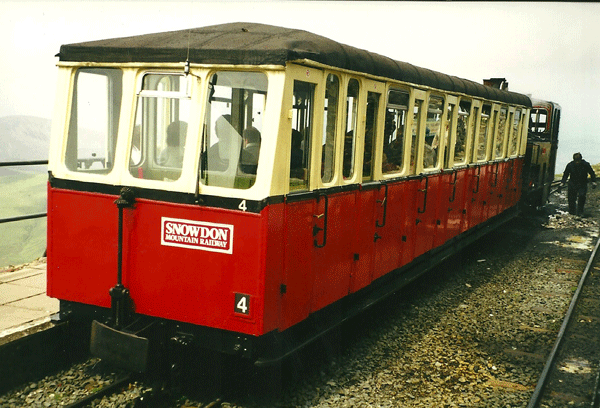 You could come up the easy way on the Snowdon Mountain Railway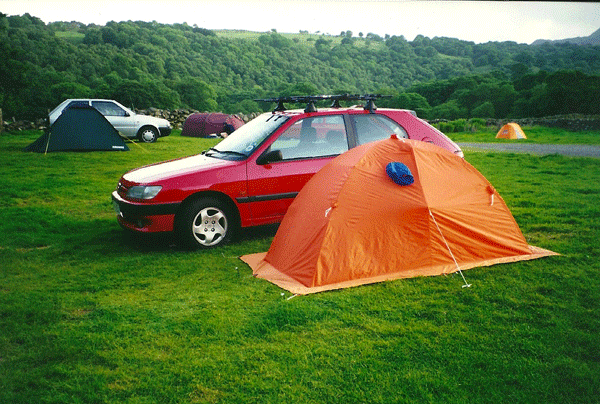 Accommodation for the night!