Moel Eilio Horseshoe
11th August 2013
Distance

Time

Elevation in meters


Km
Elapsed
Hrs-Mins
Moving
Hrs-Mins

Gain

Loss

Min

Max

13.19
4H57
3H55
724
790
108
732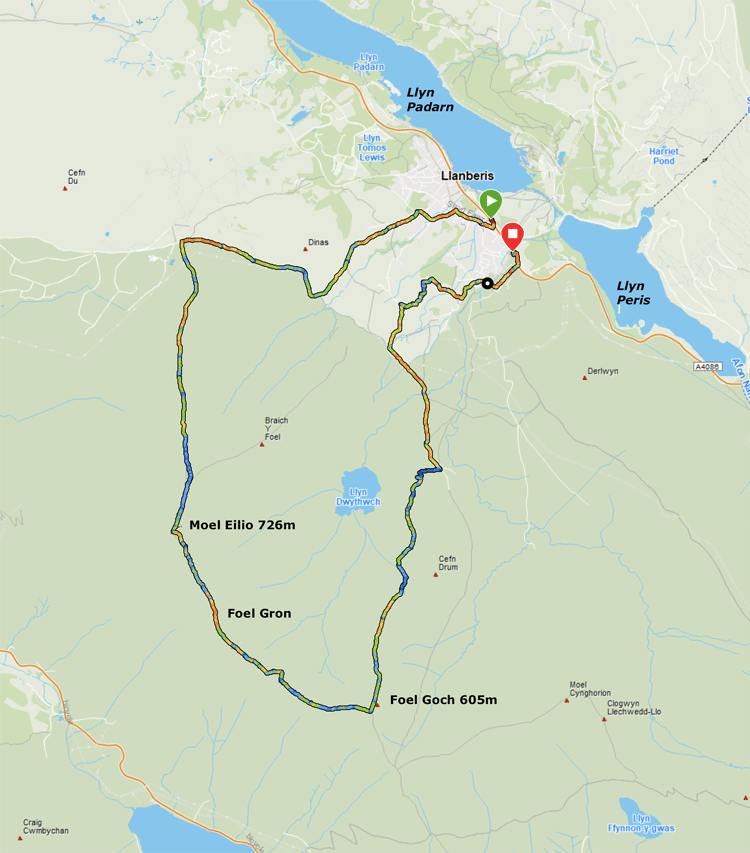 There are several car parks along the A4086 in Llanberis, but the one attached to The Electric Mountain is closest to the start point of the Moel Eilio Horseshoe. The Electric Mountain is First Hydro Company's Visitor Centre and is the starting point for the tour of Dinorwig Power Station. In addition it houses a cafe, climbing wall, shop, toilets etc. Crossing the road from The Electric Mountain Visitor Centre, the route goes up Ffordd Capel Road where the youth hostel is located. The route goes to the right at Pen y Bont into Fron Goch and left at the top of the rise towards the Plas Garnedd Care Centre. Our legs were feeling the effect of the previous day's walk to Tryfan and the Glyders, and we did observe that a day resting in the Plas Garnedd Care Centre might be more beneficial than the climb of Moel Eilio! "Moel" in Welsh means "rounded hill" and the first part of the climb was quite steep. The tarmac road went onwards and upwards past derelict buildings, finally turning right onto a grassy path to the stile. Here the real climbing began, for after the stile we headed upwards along a grassy vehicle track. The wind got up as we climbed higher, and by the time we got to Moel Eilio at 726 meters it was quite misty. The bothy at the top made an excellent shelter for lunch. We carried on round the horseshoe, climbing Foel Goch before dropping down to a saddle. There is a path to the left at the saddle which follows the contours and seems to offer an easy route down, but our route required that we climb Moel Cynghorion at 674 meters before we turned left and followed the fence line down. As we neared Llanberis on a tarmac road we noticed a footpath which seem to go down directly to the town; this led to several kissing-gates but came to a stop at a sign indicating "Private" land. It is not clear whether the right of way continues, and it is possible that an over zealous landowner has tried to "discourage" walkers from taking the route. It would be interesting to look at this route in detail on a large scale map to see exactly where the right-of-way goes.
We eventually dropped down to a wonderful piece of Victorian civil engineering, where the Snowdon Mountain Railway goes over a series of arches on its way out of Llanberis. This led to Llanberis Station, where there is an excellent coffee shop for the weary walker. Five minutes later we were back at the car park of The Electric Mountain.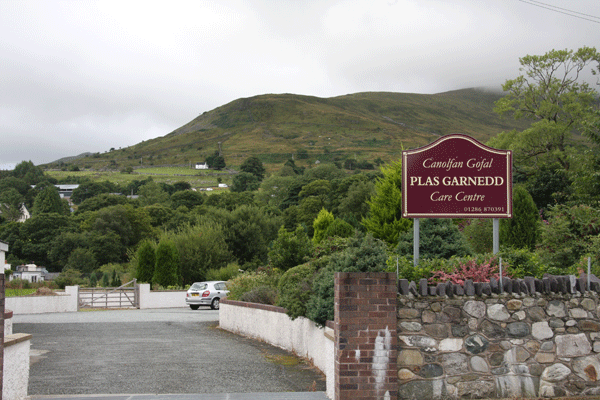 Plas Garned Care Centre with part of the Moel Eilio Horseshoe visible behind.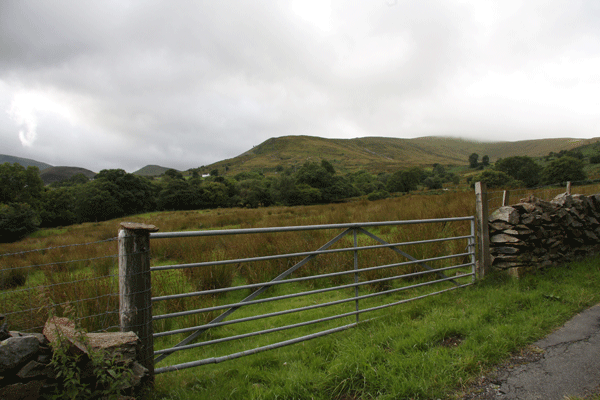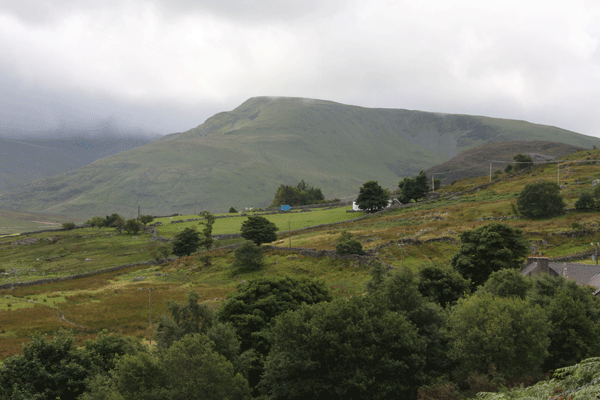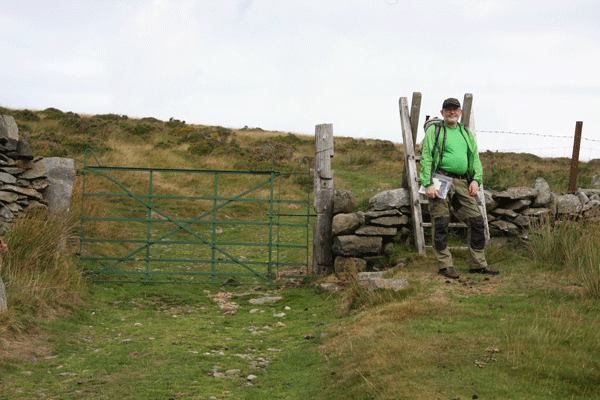 The stile over the wall at the end of the grassy track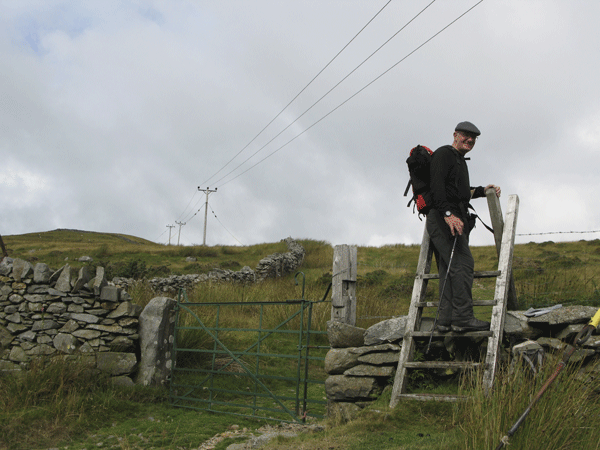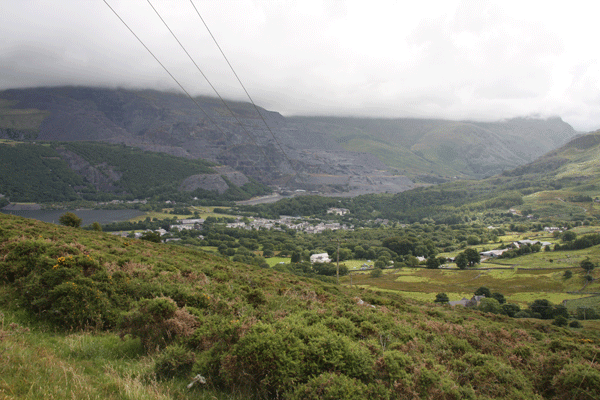 Looking back down on Llanberis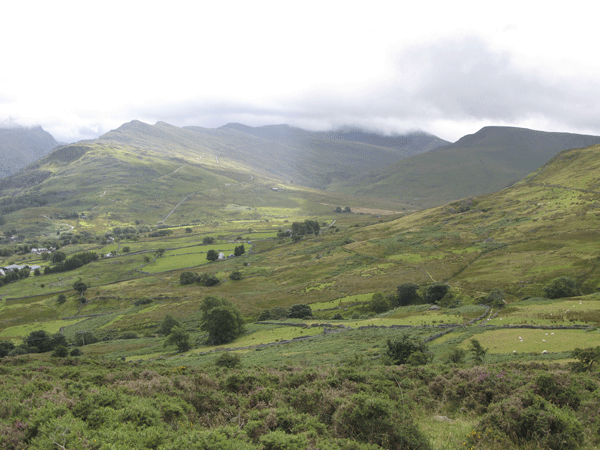 Looking across the valley to Moel Cynghorion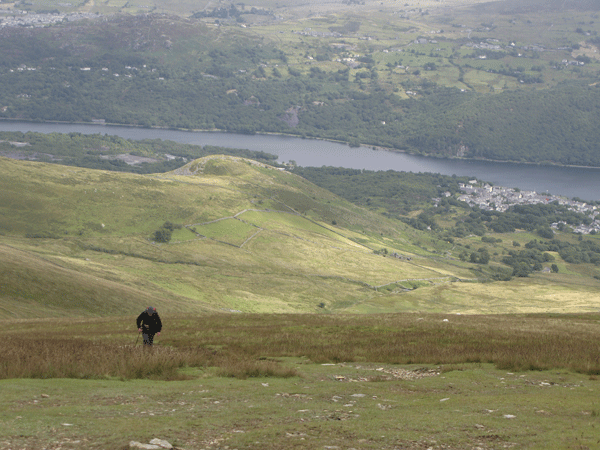 Mick struggling up 50 yards behind Torben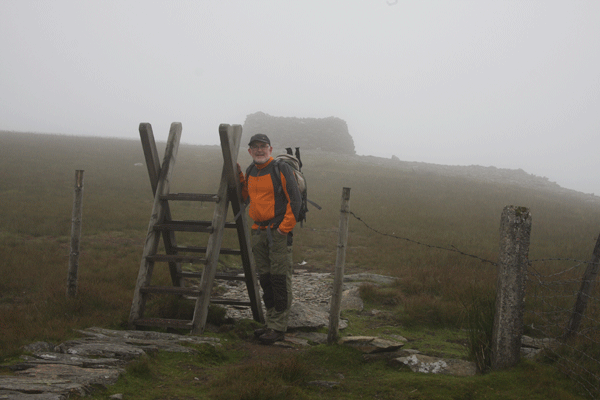 The mist came in as we reached Moel Eilio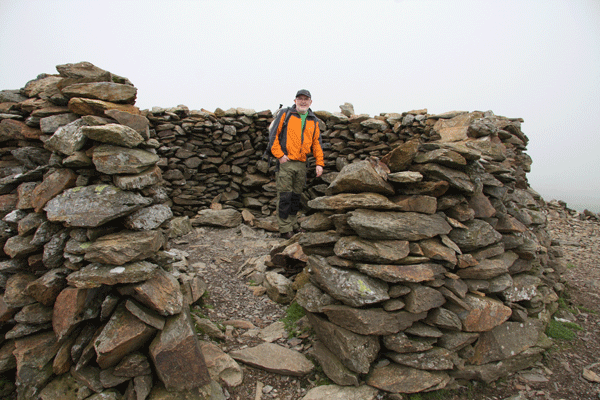 The bothy is a great place for lunch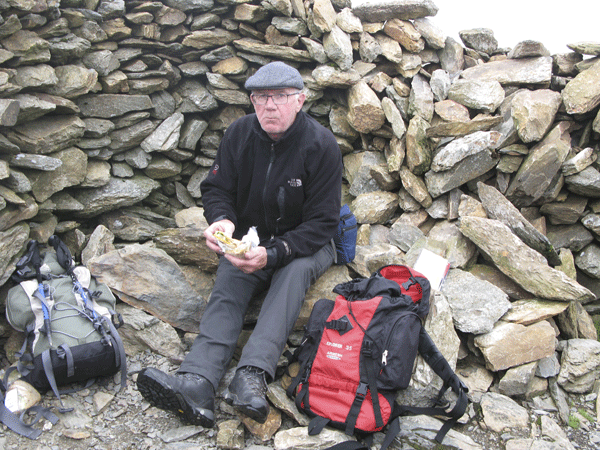 Mick enjoying lunch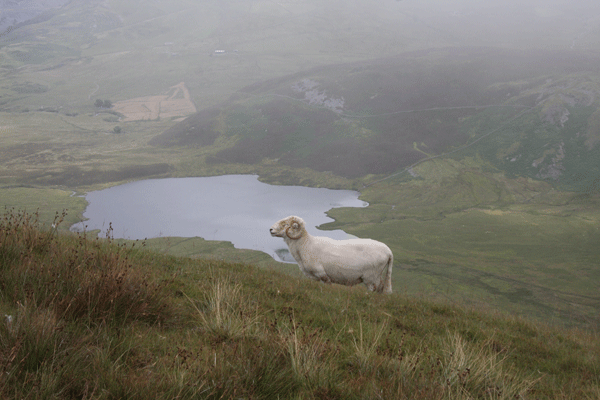 Llyn Dwythwch down in the valley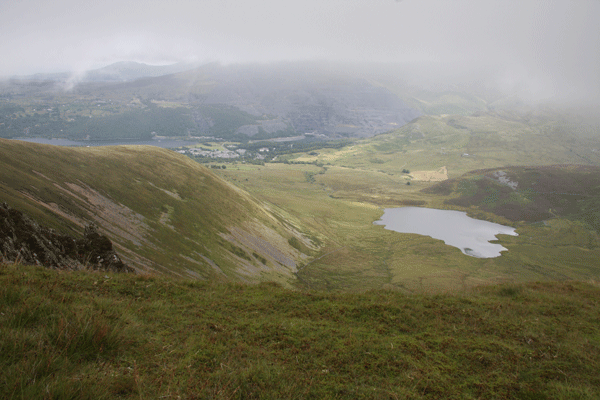 The route we came up is to the left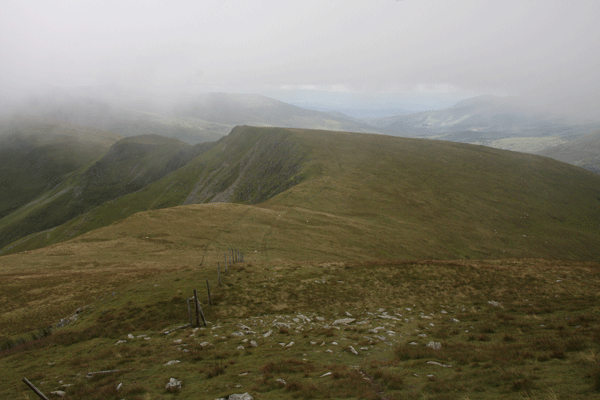 The way ahead to Foel Goch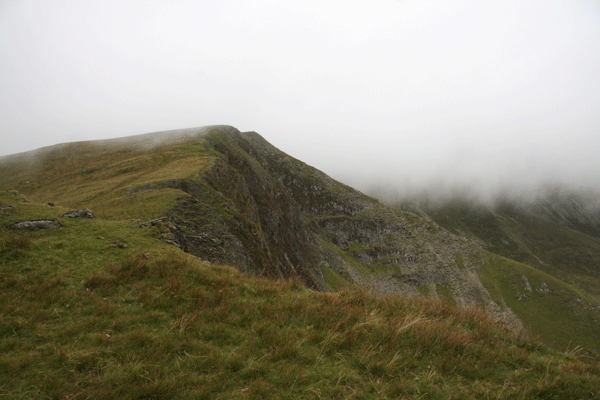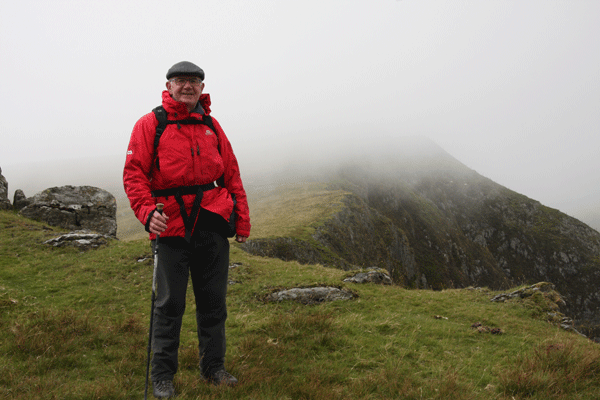 The ridge shrouded in mist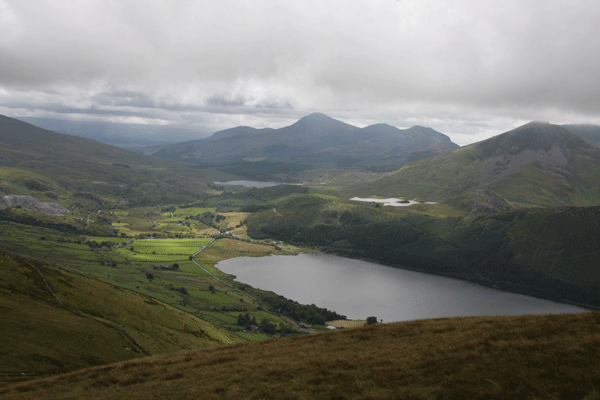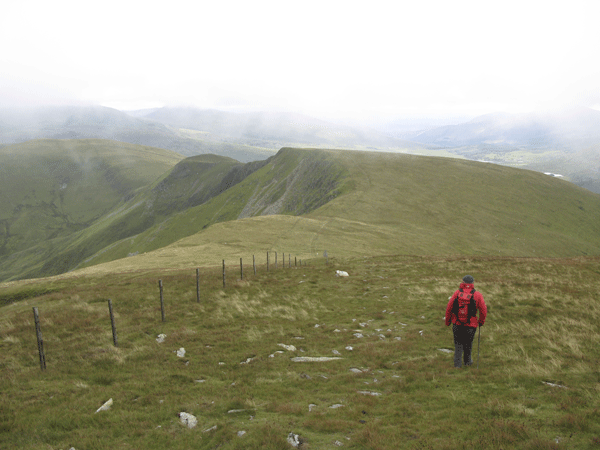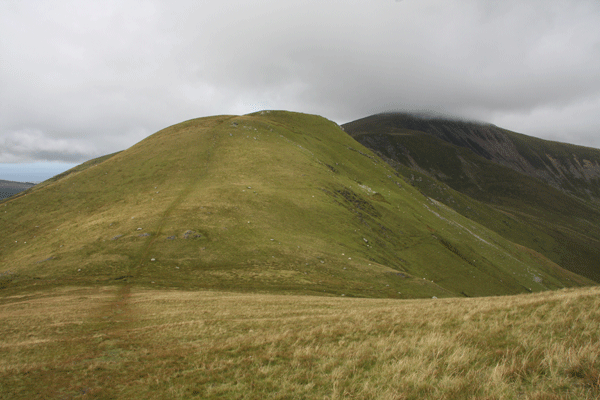 The saddle, and the route up Moel Cynghorion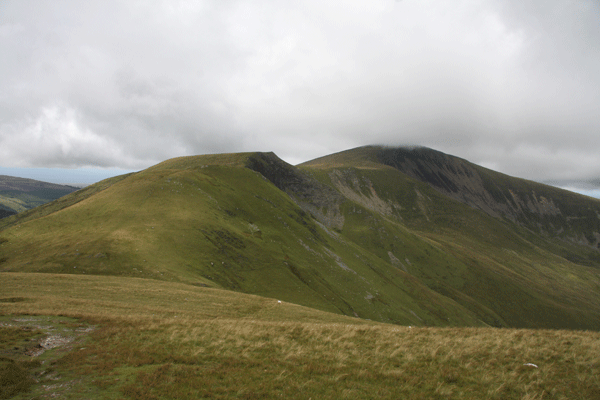 Looking back along the ridge towards Moel Eilio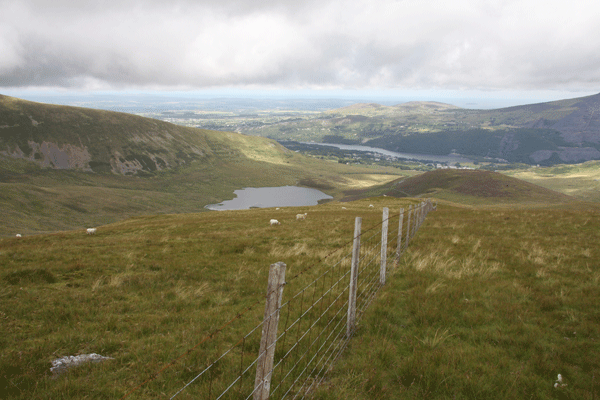 The route follows the fence line down from Moel Cynghorion, although there is no obvious path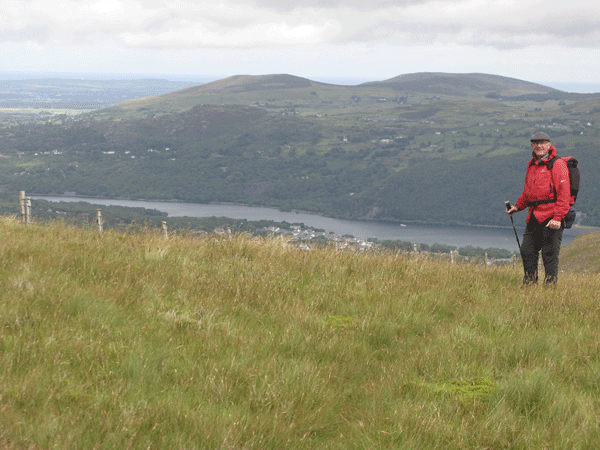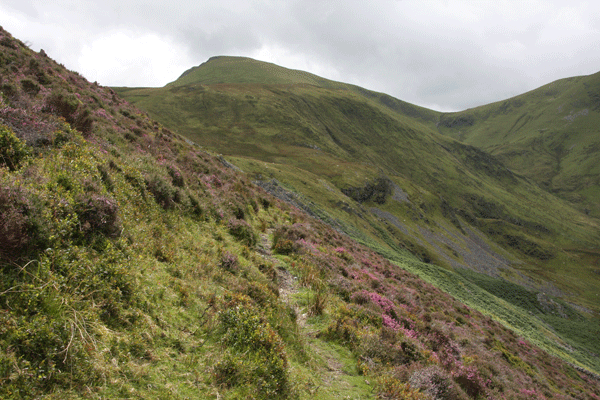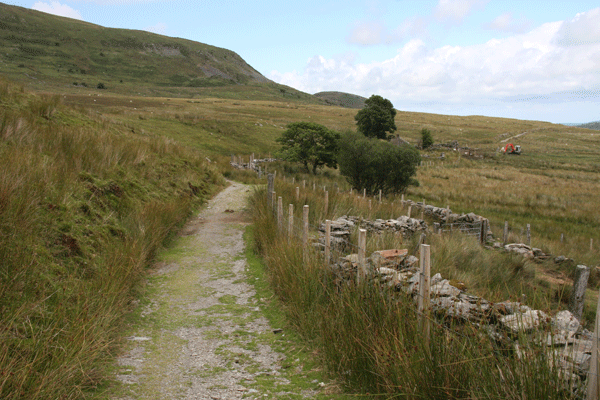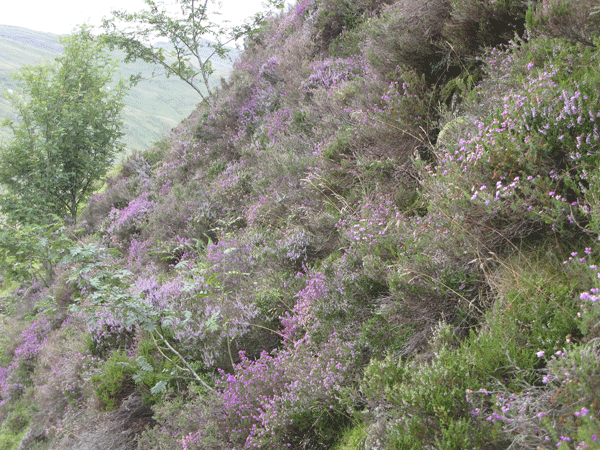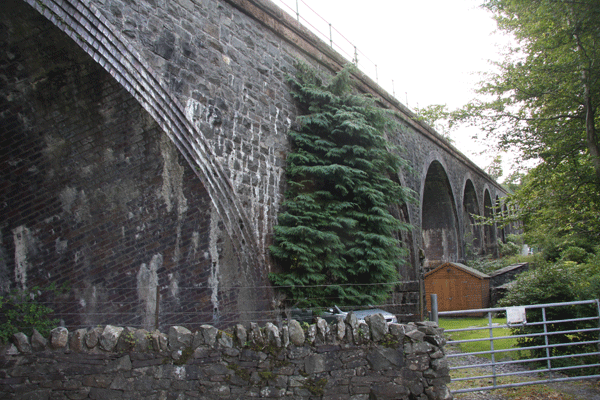 The arches of The Snowdon Mountain Railway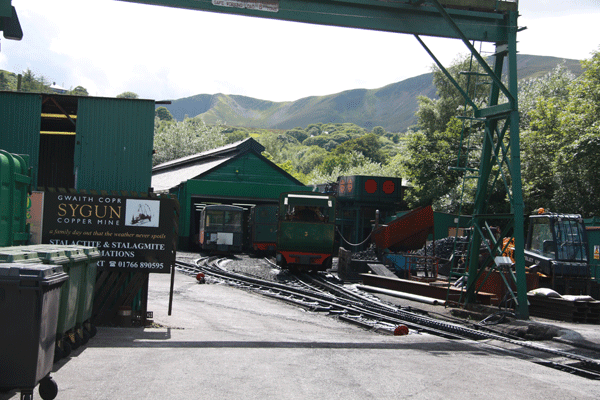 Snowdon Mountain Railway marshalling yard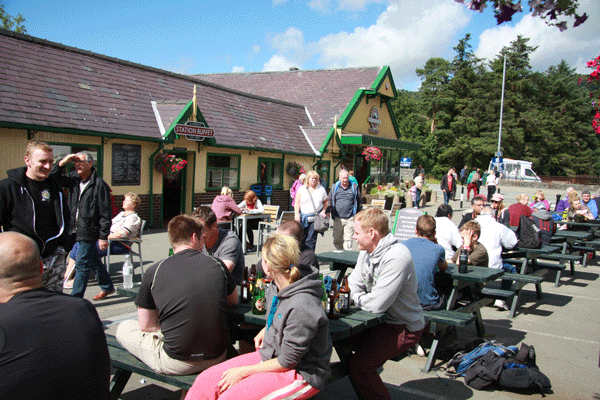 Llanberis Station