The Glyders, Snowdonia - June 2012
5.25 miles - 845 m height gain - 5.5 hours
Having secured a booking at the Pen-y-Gwrd Hotel for two nights, we set out for Snowdonia with high hopes of classic routes such as Crib Goch and Bristly Ridge. Unfortunately the weather was against us with heavy rain and high winds, so in the circumstances climbing the Glyders was all we could reasonably go for.
The Pen-y-Gwryd Hotel is an interesting and quirky place, and is worth a trip in its own right. It is located at the cross roads of the A498 to Beddgelert and the A4086 to Pen-y-Pass and Llanberis, and started life in 1810 as an old farm house which developed into a coaching inn. It was chosen by Edmund Hillary as his base prior to the climb of Mount Everest in 1953, and the several residents bars have photographs, signatures and memorabilia from Hillary's days there.
After a leisurely breakfast (in view of the heavy rain!) we drove to Lake Ogwen and parked at Ogwen Cottage, ready for the walk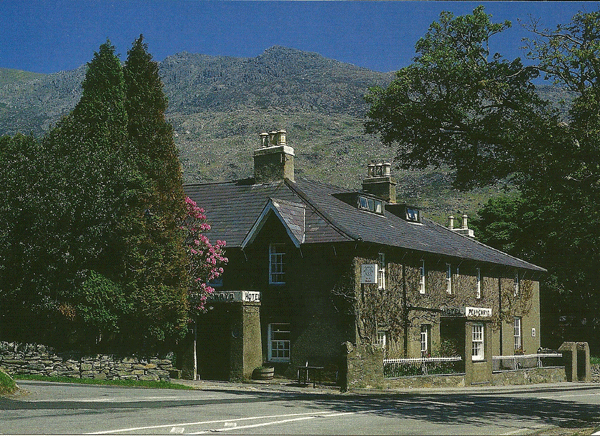 Postcard of The Pen-y-Gwryd Hotel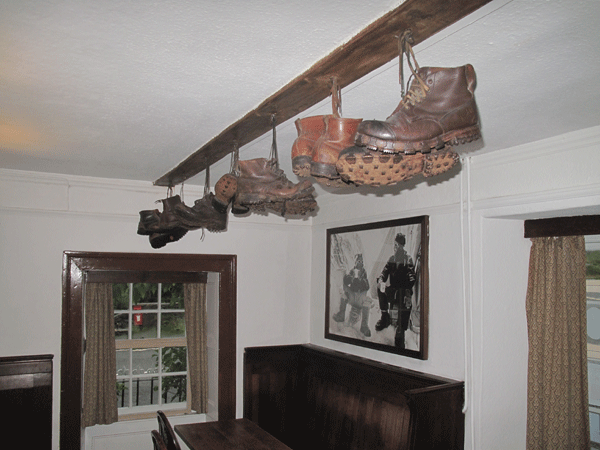 Old boots hanging in one of the bars, with a photo of Edmund Hillary and Sherpa Tenzing Norgay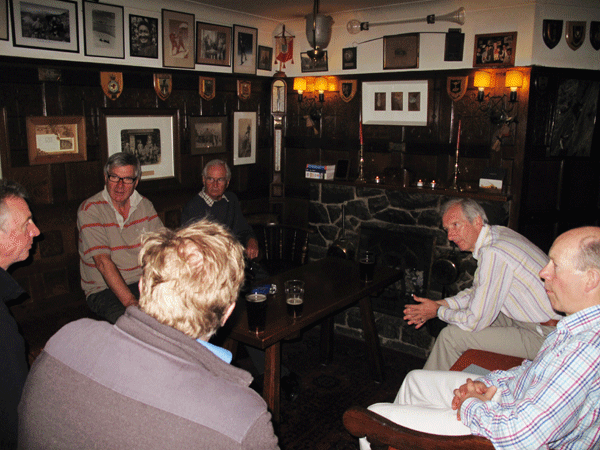 Another of the bars filled with mountaineering memorabilia
The "Mount Everest Shrine"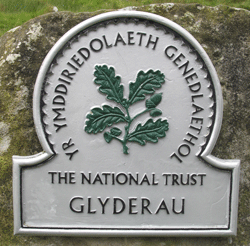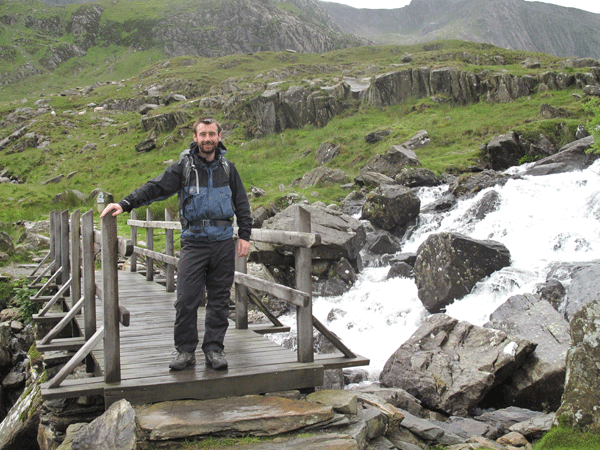 Nick at the start of the walk at Ogwen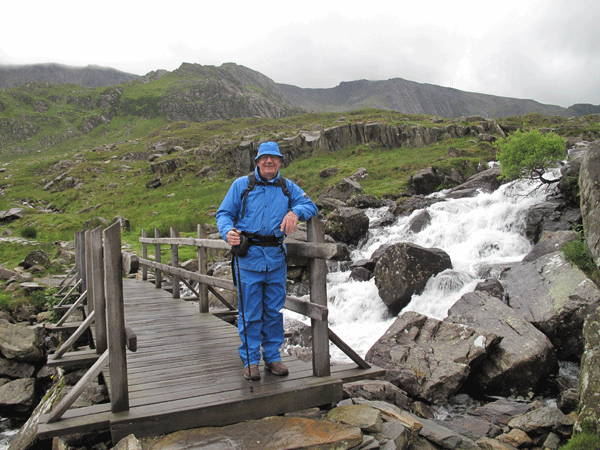 Mick, geared up for wet weather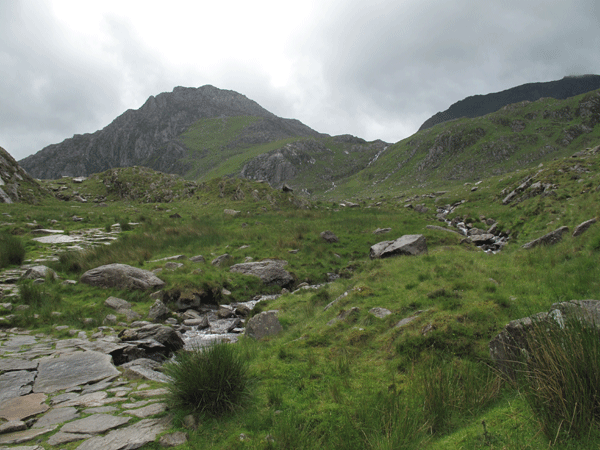 Tryfan, off in the distance
Looking back over Llyn Idwal with Pen yr Ole Wen in the background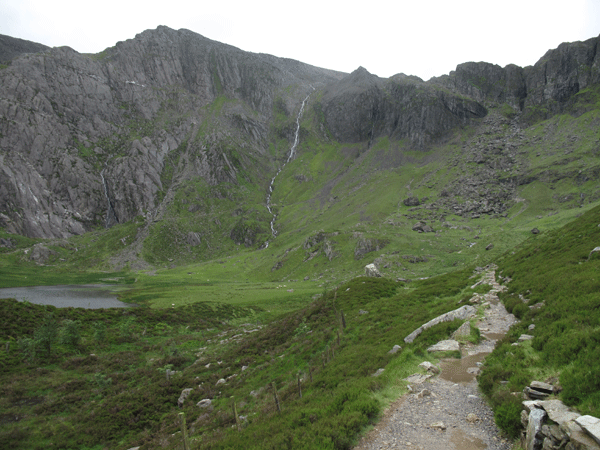 The route up Devil's Kitchen, i.e. the rock scree field on the right hand side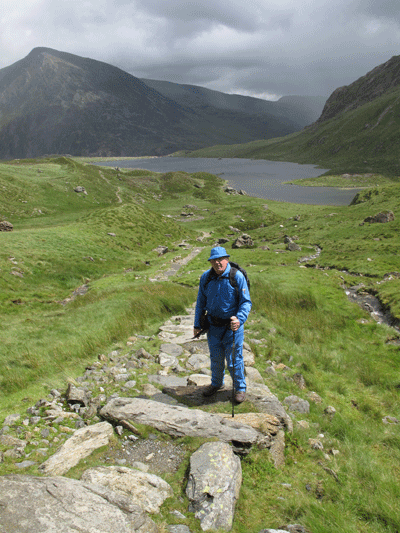 View back over Llyn Idwal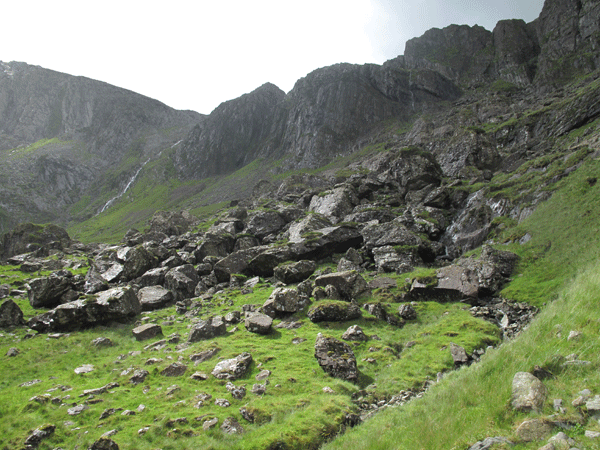 The brief period where the sun caught the rocks ahead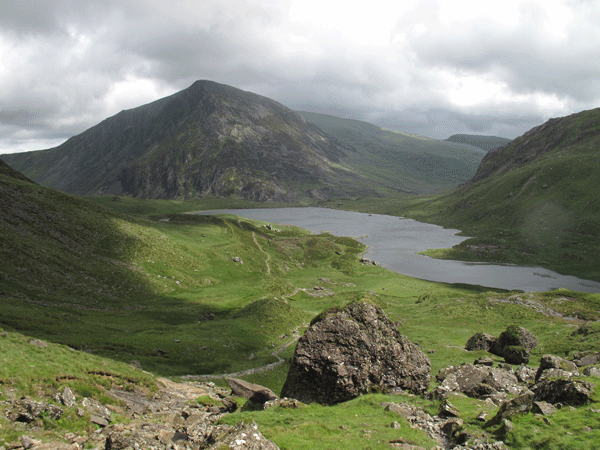 Llyn Idwal bathed in sunlight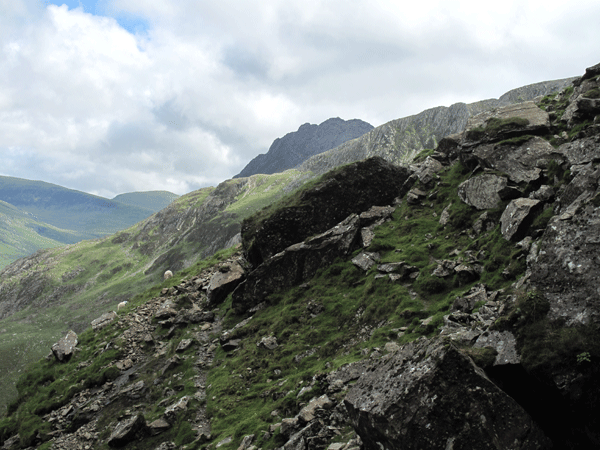 Tryfan, looking sinister in the background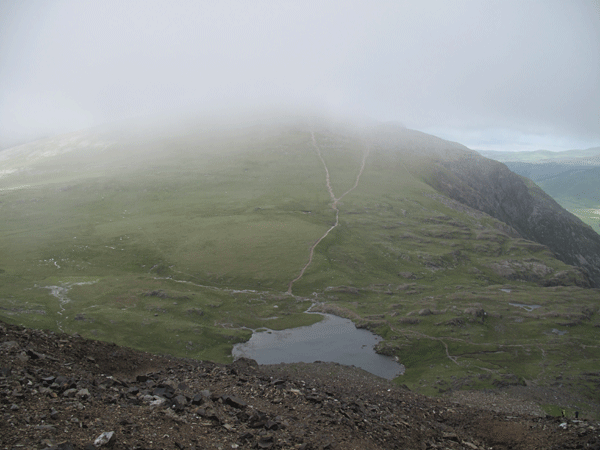 Llyn y Cwn, at the top of Devil's Kitchen, with the mist starting to come in. View towards Y Garn.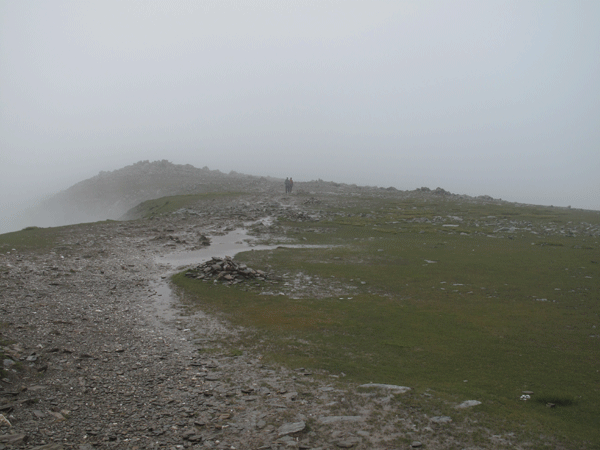 Mist and rain at the top. Looking towards Glyder Fawr.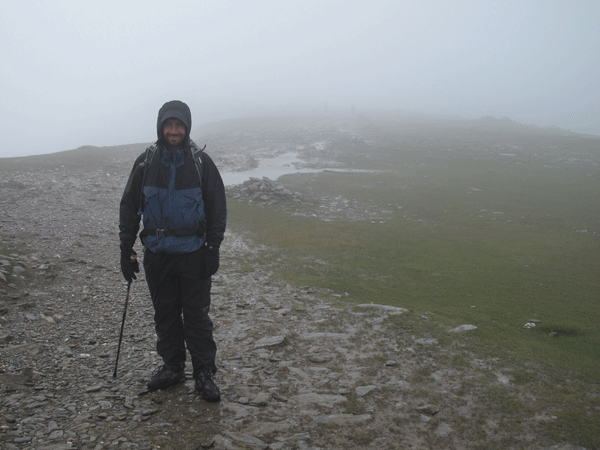 Nick, hunkering down from the strong winds and the rain. Comparison with the photo above
shows how quickly the mist was coming in.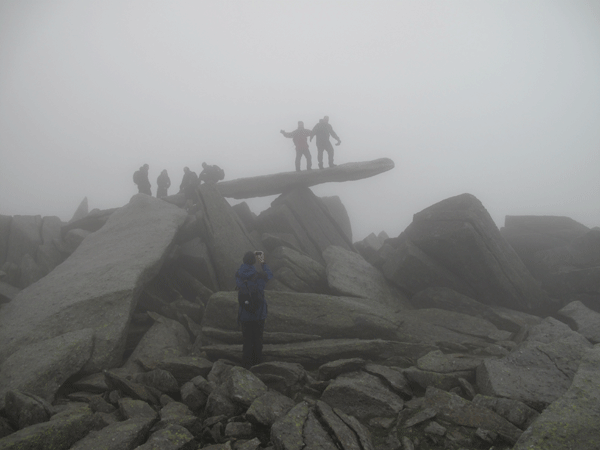 The cantilever stone suddenly appeared from the mist... at least we knew exactly where we were!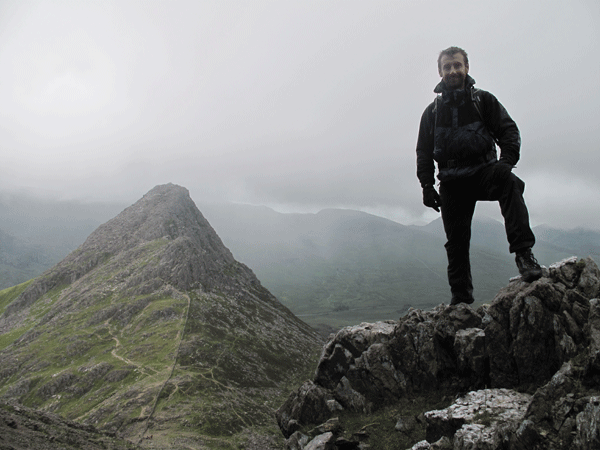 Nick posing for a shot with the south ridge of Tryfan in the background as we descended the scree field to Bwlch Tryfan. After this we experienced monsoon rains so all photography ended abruptly!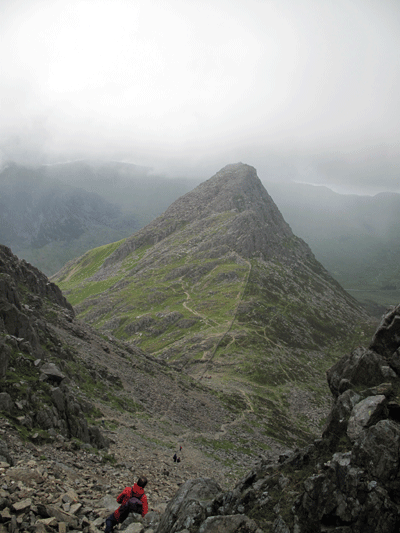 Tryfan south ridge and Bwlch Tryfan saddle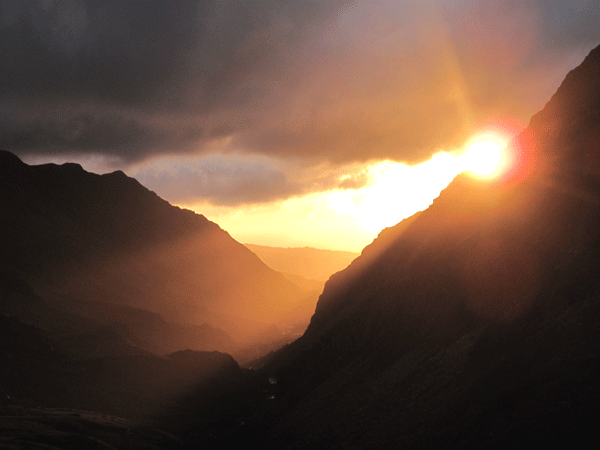 Sun setting over the Llanberis pass, viewed from Pen y Pass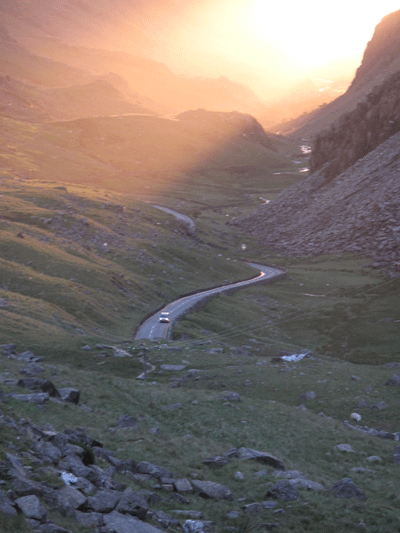 The Llanberis Pass