12th August 2013
Distance

Time

Elevation in meters


Km
Elapsed
Hrs-Mins
Moving
Hrs-Mins

Gain

Loss

Min

Max

11.32
5H24
3H08
675
1,000
211
739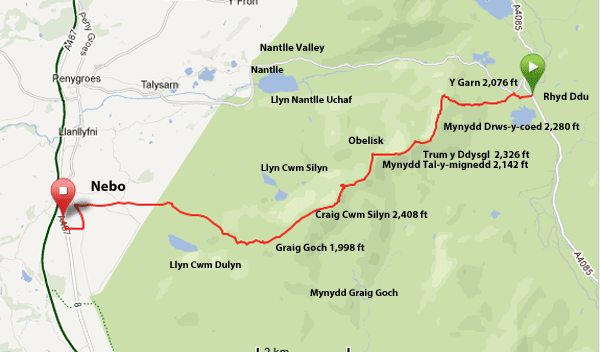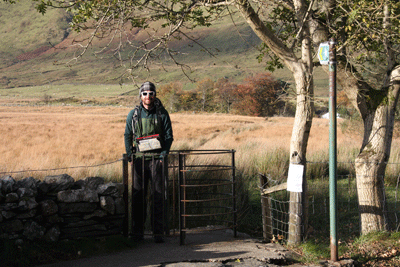 What the start looked like in October 2012 - a simple metal kissing-gate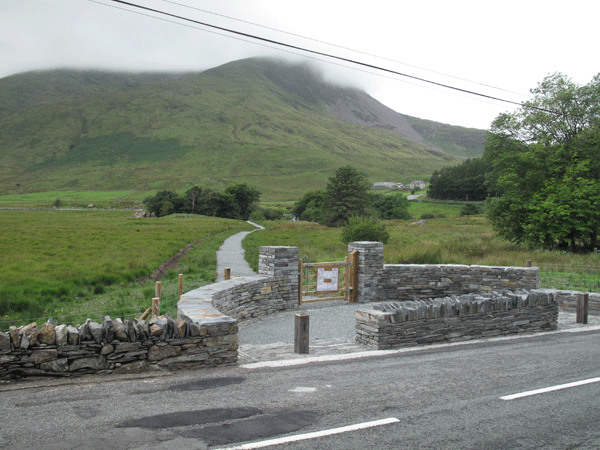 The start today - an elaborate wall and gate - no expense spared!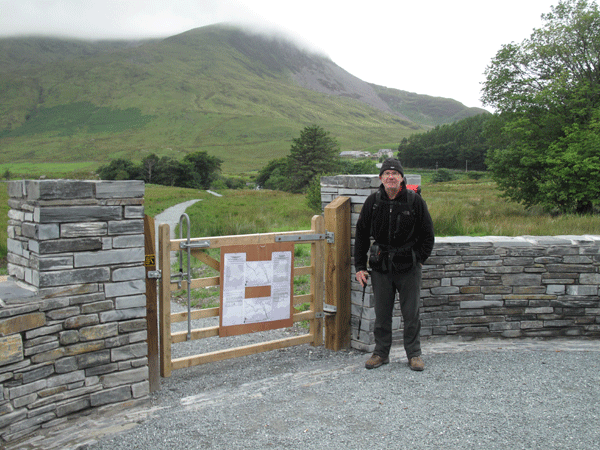 Ready for off at 9 a.m.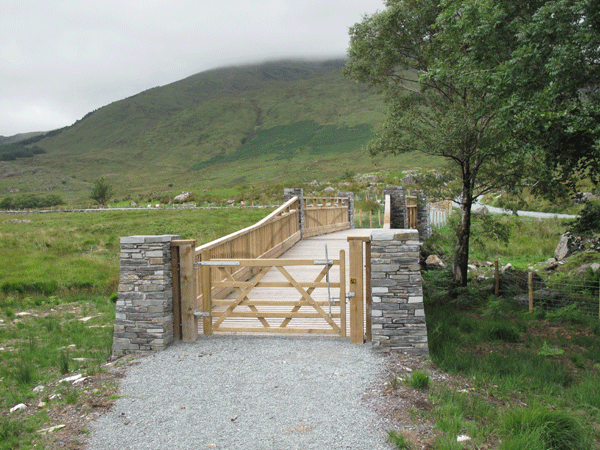 A rather expensive new bridge over the marshy bit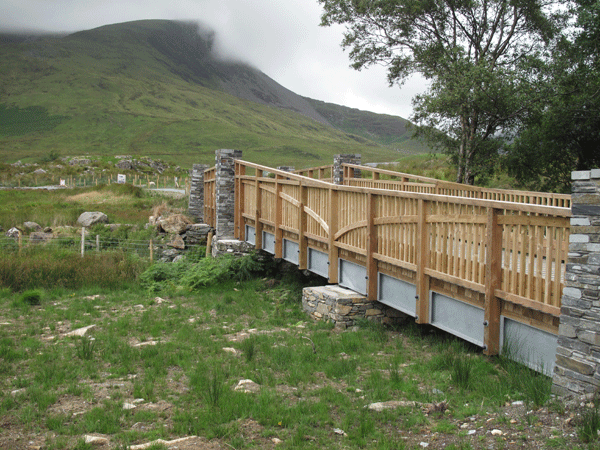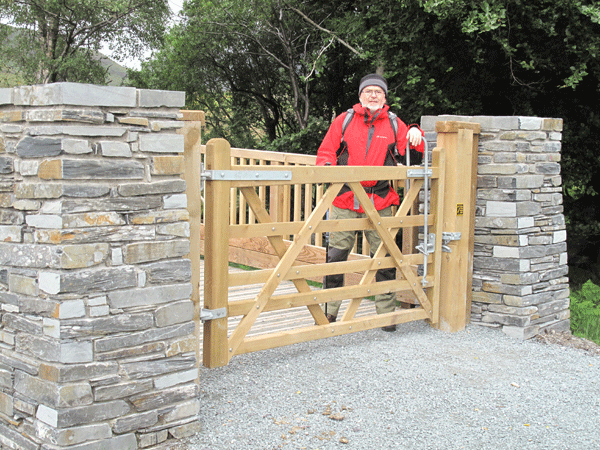 Torben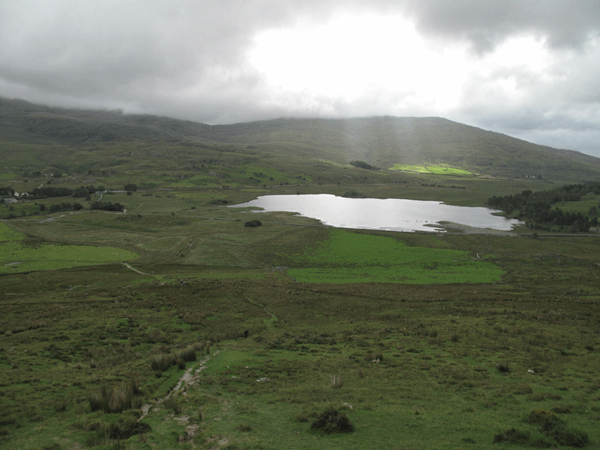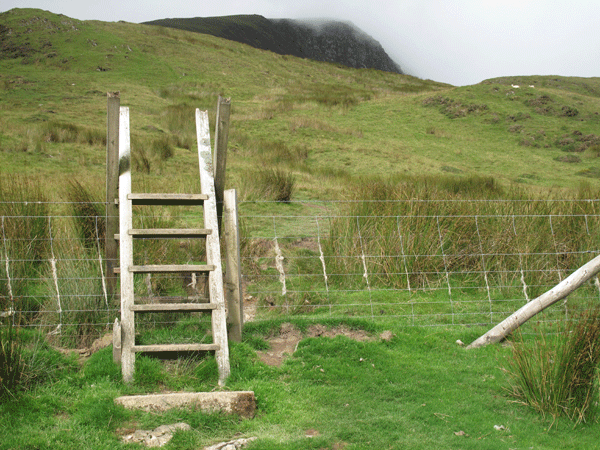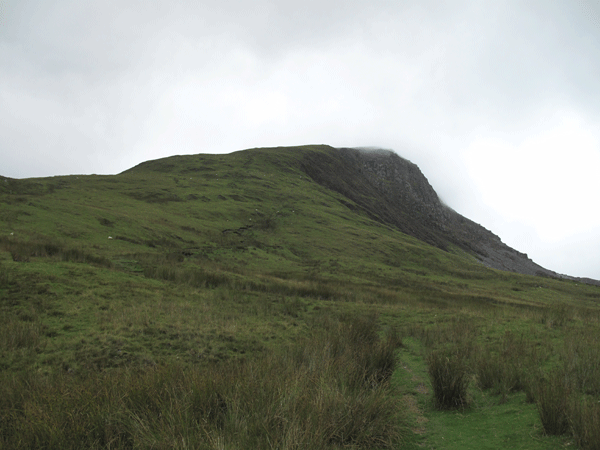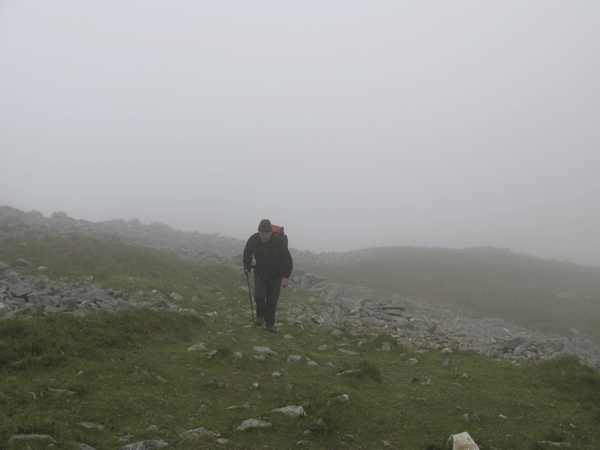 Mick struggling up Y Garn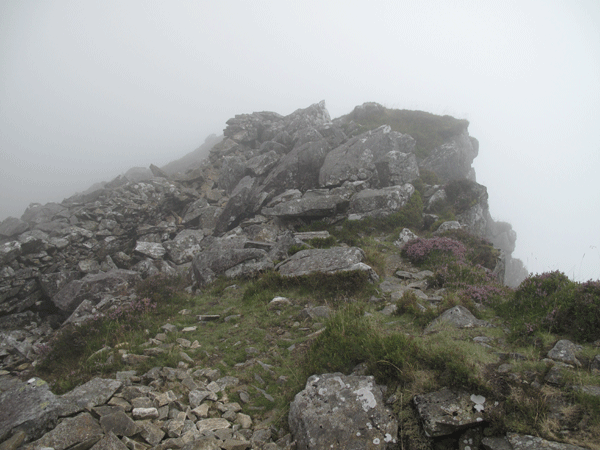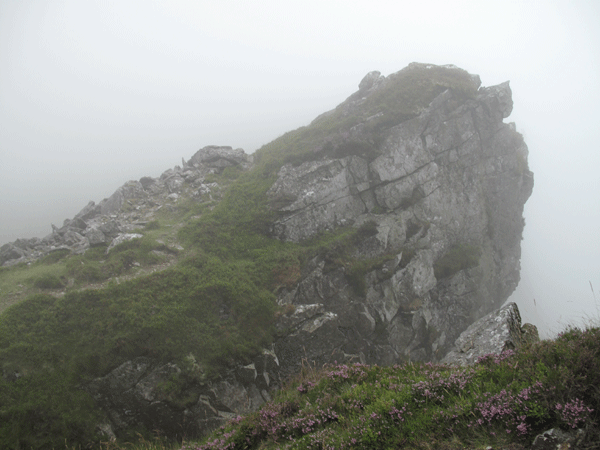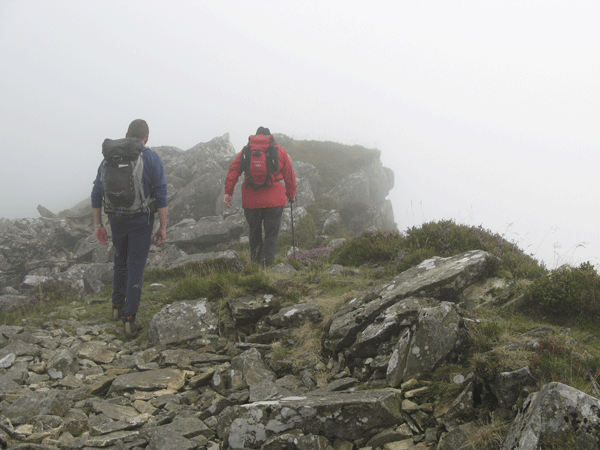 We were joined by Pete, a retired Headmaster from Newcastle-under-Lyme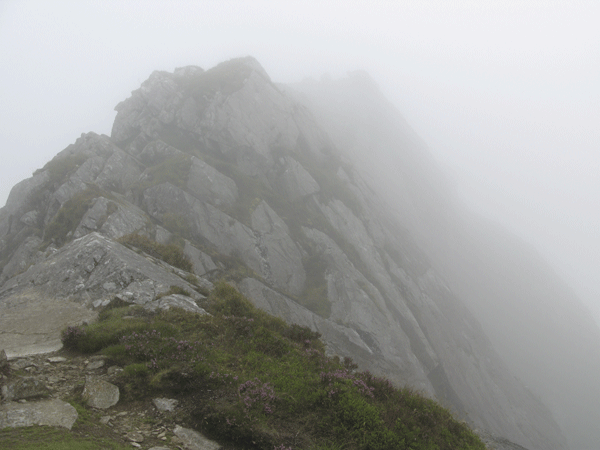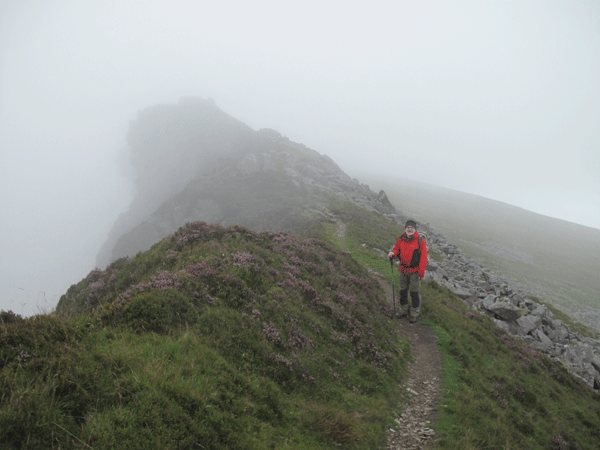 Looking back along our route from Y Garn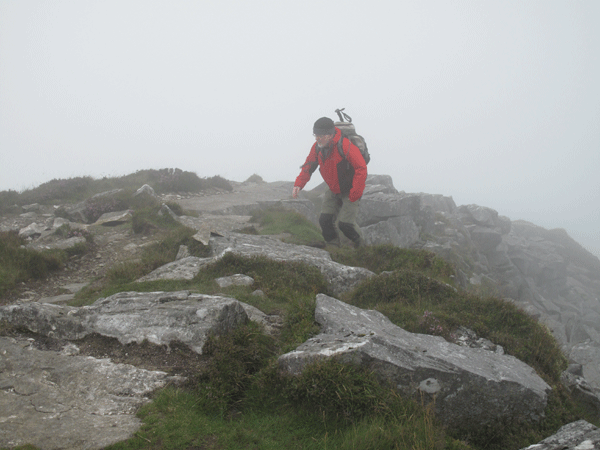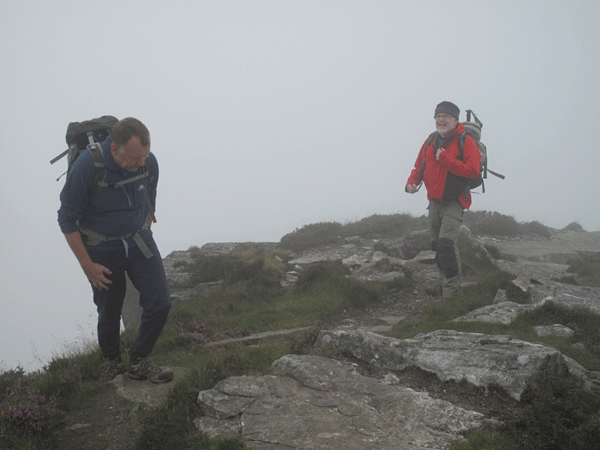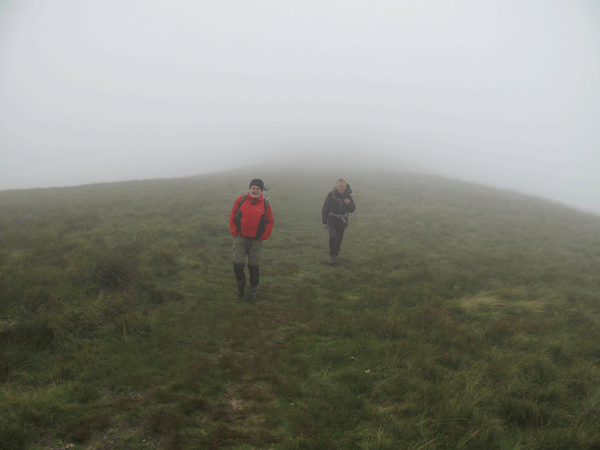 Quite misty on the top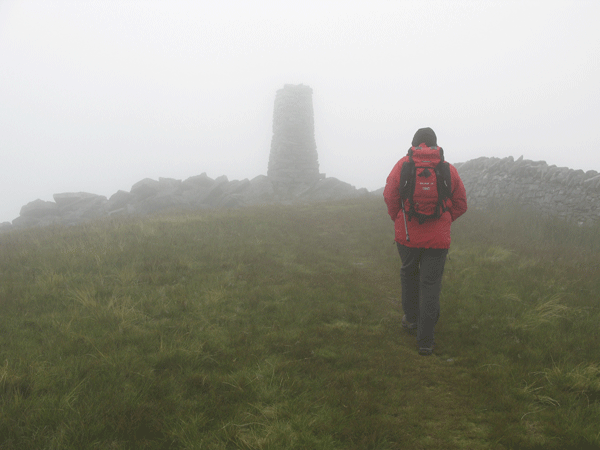 Approaching the obelisk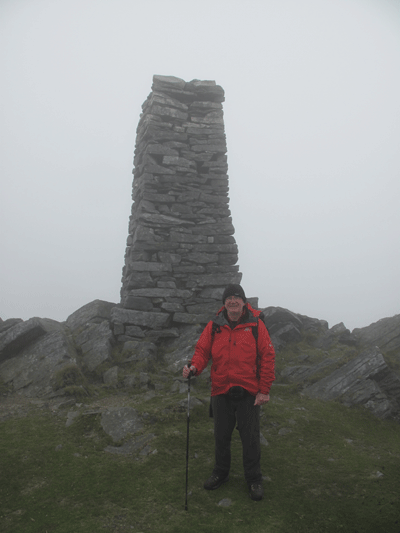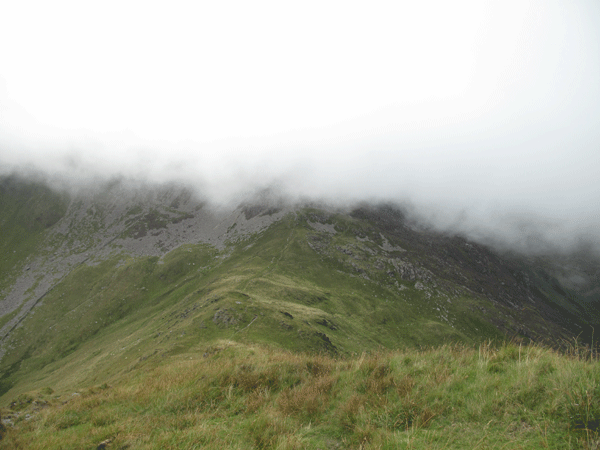 Total white out above Craig Cwm Silyn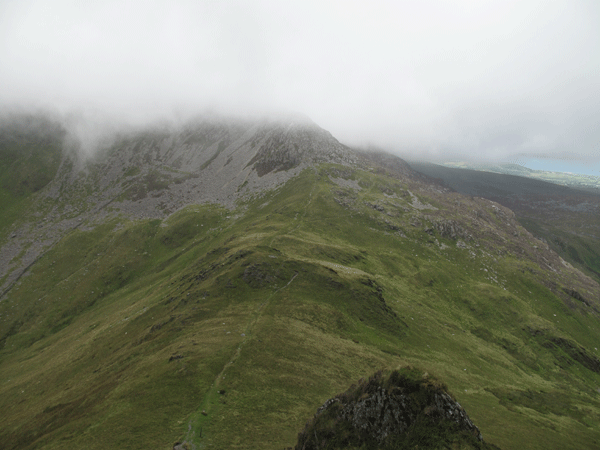 Dropping down to Bwlch Dros Bern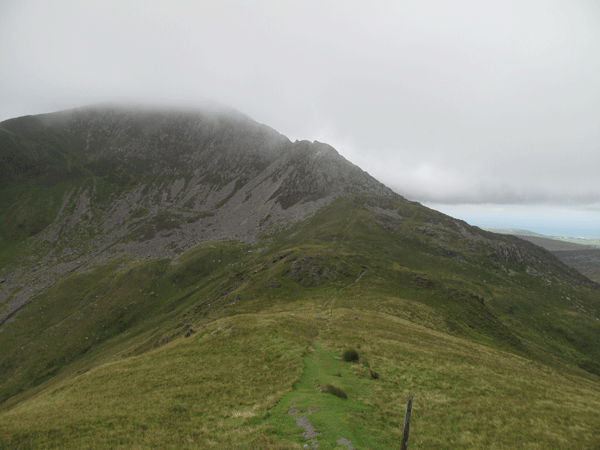 The route ahead from Bwlch Dros Bern to Craig Cwm Silyn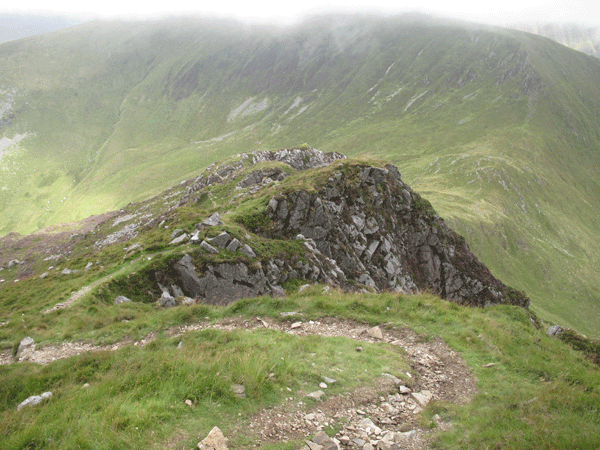 Looking back towards the obelisk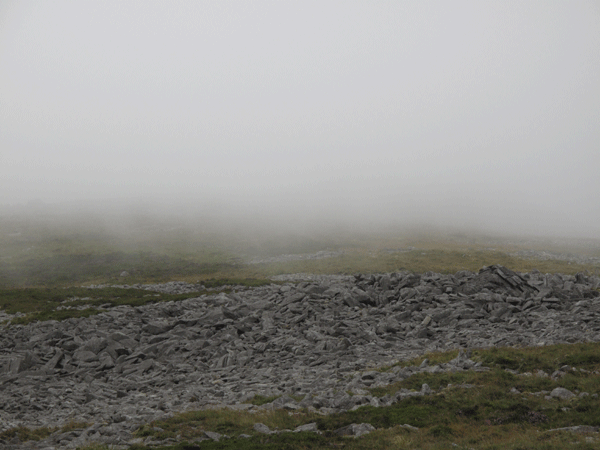 Low visibility on the top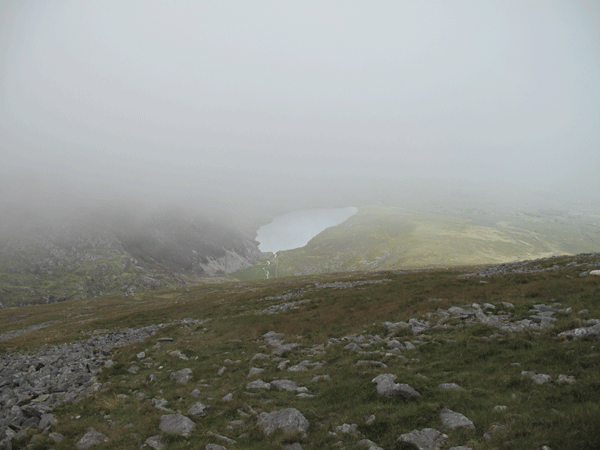 At last, after Garnedd Goch, the mist cleared and we could see Llyn Cwm Dulyn. We followed the
wall down from Garnedd Goch to the "hole-in-the-wall", from where we were able to head NW
on a path that contoured the hill towards Llyn Cwm Dulyn.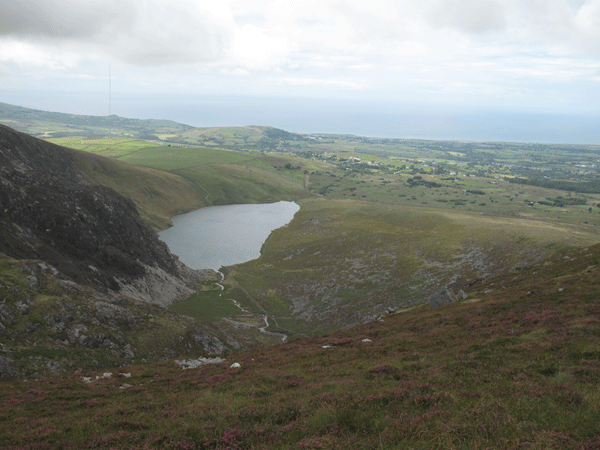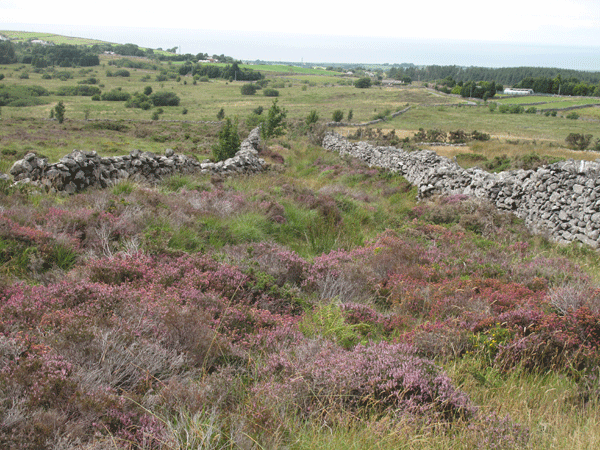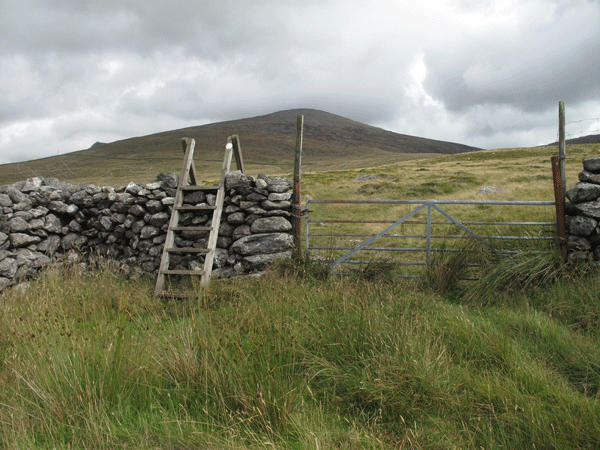 Looking back towards Garnedd Goch