Day 1 - Parador Hotel to Altavista Lodge, Pico Teide
Sunday 5th March 2017
KE Adventure Travel Trip Notes

After breakfast we will transfer (1.30mins) to the Teide National Park and the start of our exciting two day trek! Declared a national park in 1954 "Parque Nacional de las Caņadas Del Teide" was added to the UNESCO World Heritage list in 2007 and offers one of the most diverse eco-systems in the world. The entire park is a unique geological treasure in which the volcanoes, craters, vents and lava flows form an impressive array of shapes and colours. The walk up to the refuge follows a trail through an amazing lunar landscape and we'll walk at the relaxed pace of the leader to ensure that we acclimatise fully. The Refuge is a great way to experience a Teide "pyramid" sunset and overnighting on the shoulders of Teide ensures we experience the mountain at its quietest After reaching the AltaVista Refuge at 3260m and settling into our dormitory rooms, we'll prepare dinner. The refuge is managed by a hut manager and although bathroom facilites are spartan, the whole building is kept clean and well maintained. Our leader will brief us to ensure we are fully prepared for our early summit ascent in the morning.
Distance

Time

Elevation in meters


Km
Elapsed
Hrs-Mins
Moving
Hrs-Mins

Gain

Loss

Min

Max

15.25
6H47
1,140
19
2,144
3,270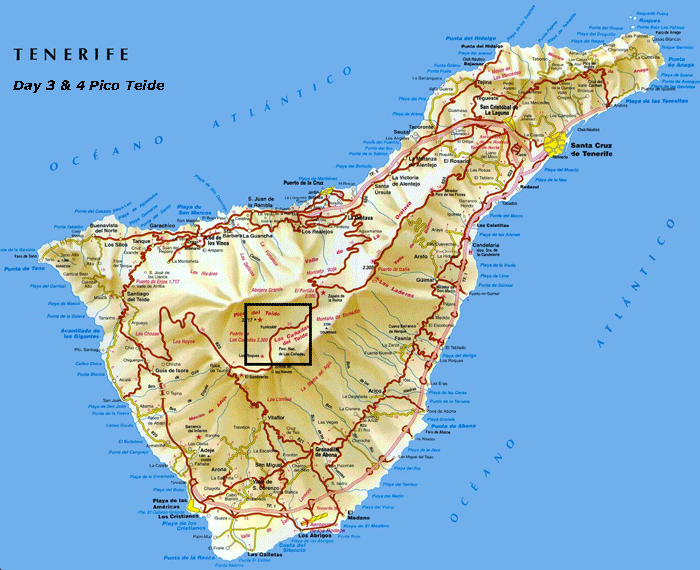 https://www.gifex.com/fullsize-en/2010-10-12-12243/Tenerife_Island_road_map.html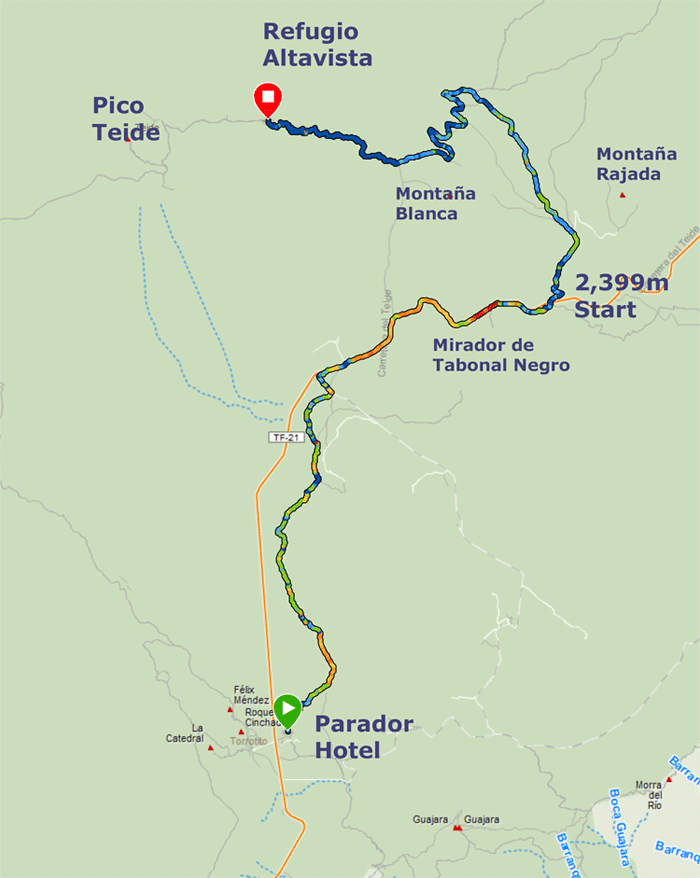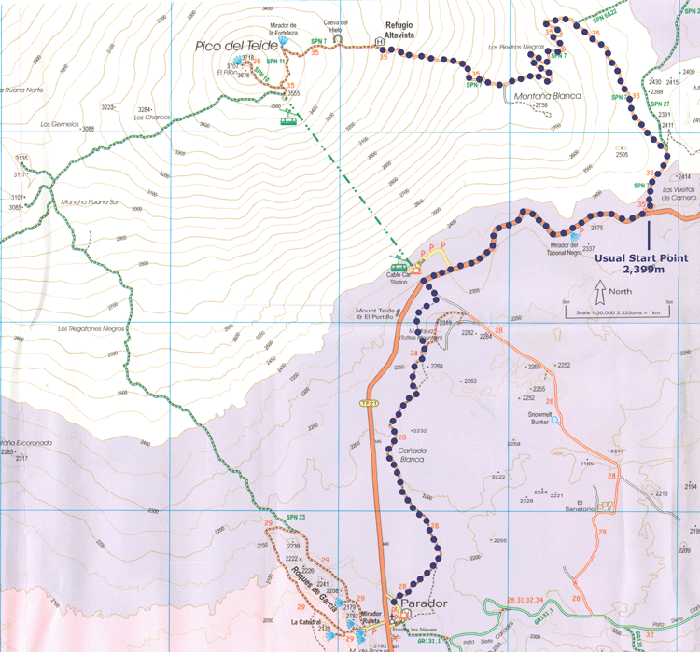 Reproduced under licence from the Tenerife Tour & Trail Map 1:30,000
copyright David Brawn of Discovery Walking Guides Ltd.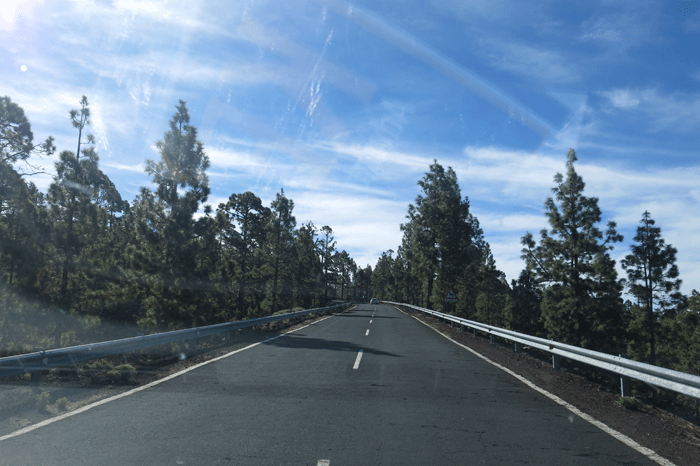 Driving up to the start point at the Parador Hotel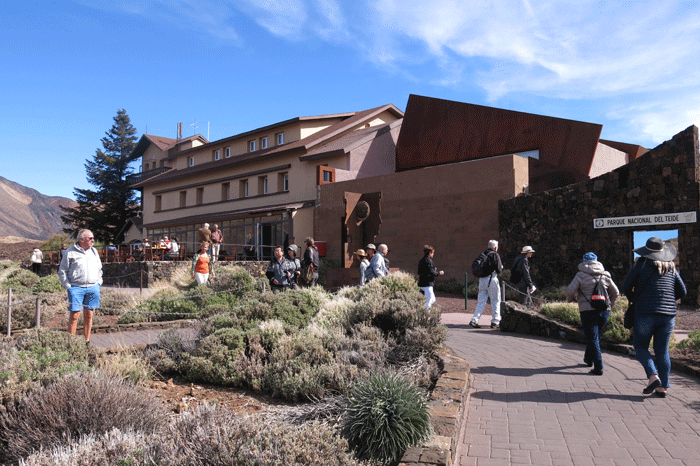 The Parador Hotel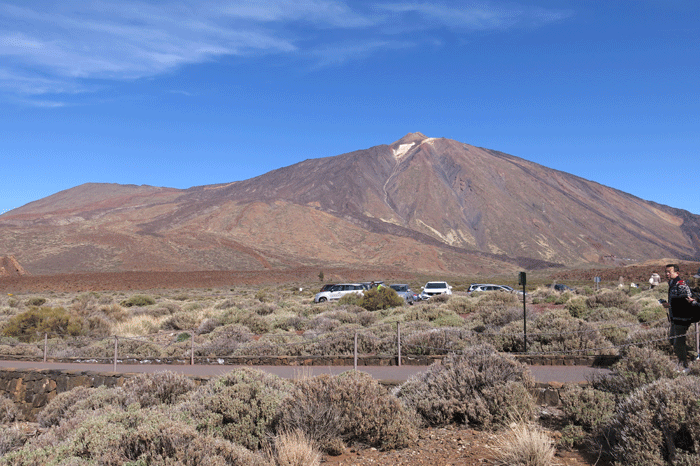 View of Pico Teide from the Parador Hotel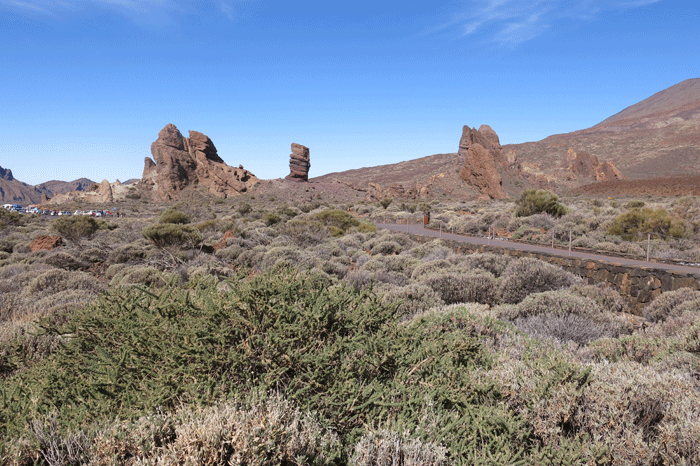 Roques de Garcia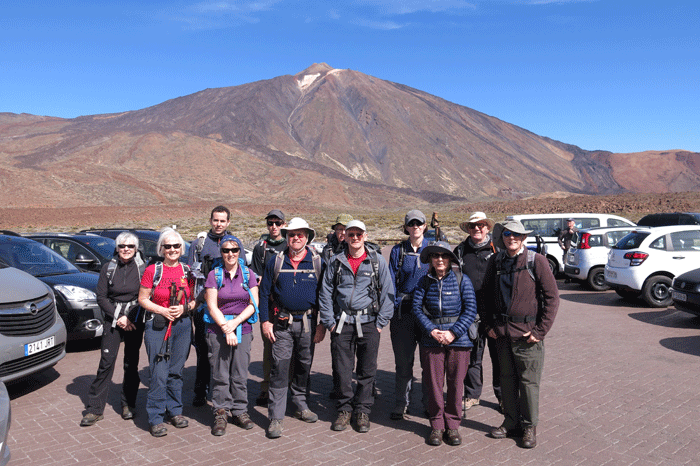 L to R: Sandra, Fiona, Richard, Kay, Robert, Matt, Warren, Steve, Sarah, Angela, Mick and Chris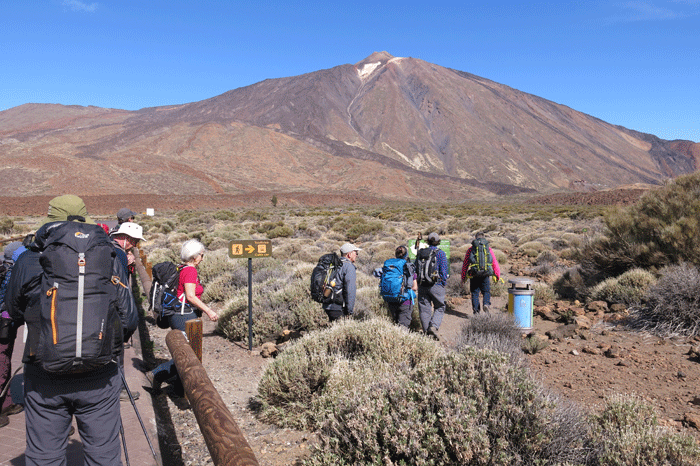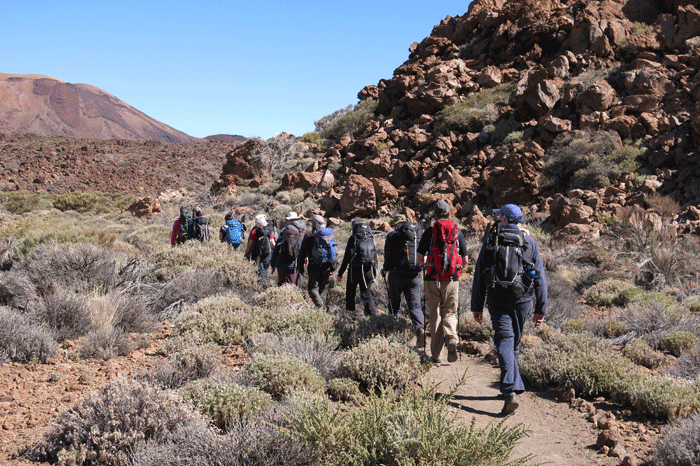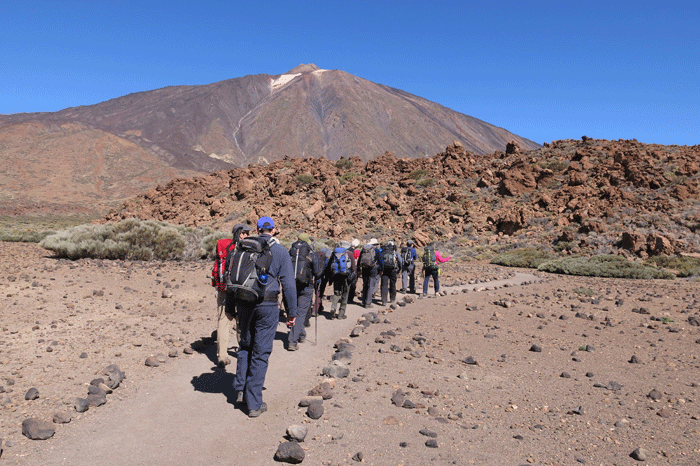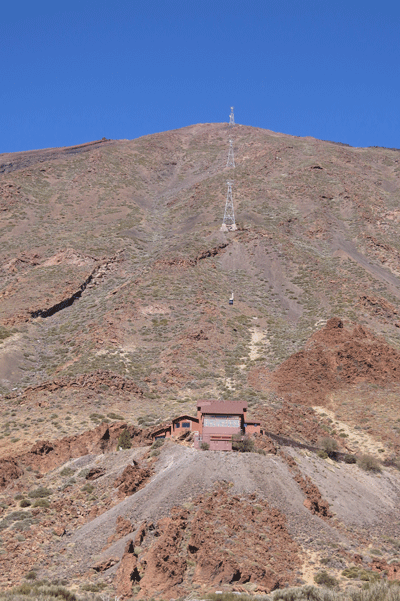 The Cable Car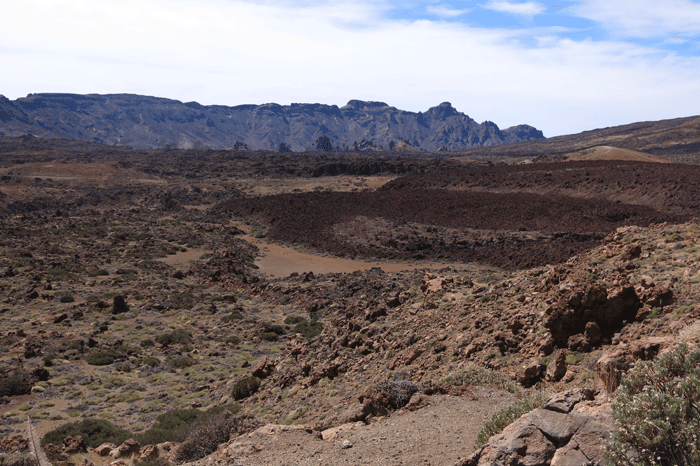 View from Mirador de Tabonal Negro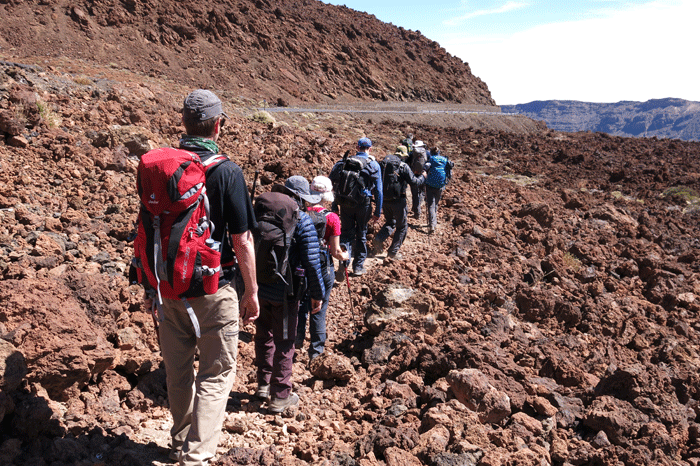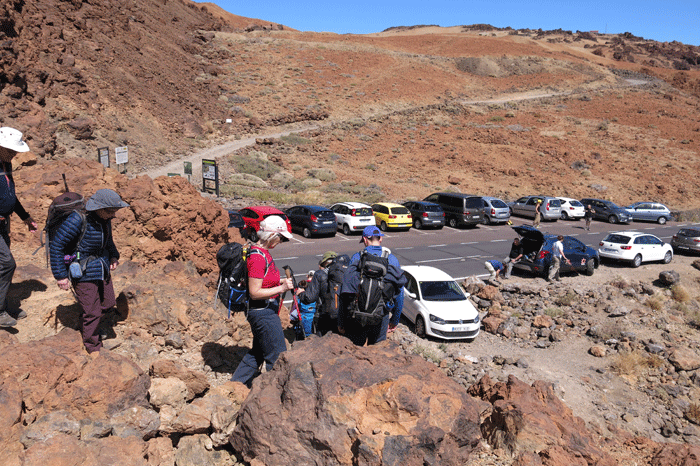 The car park at the start point of 2,399 m. The additional section from the Parador Hotel added about 7.5 km extra distance and 255m extra climbing.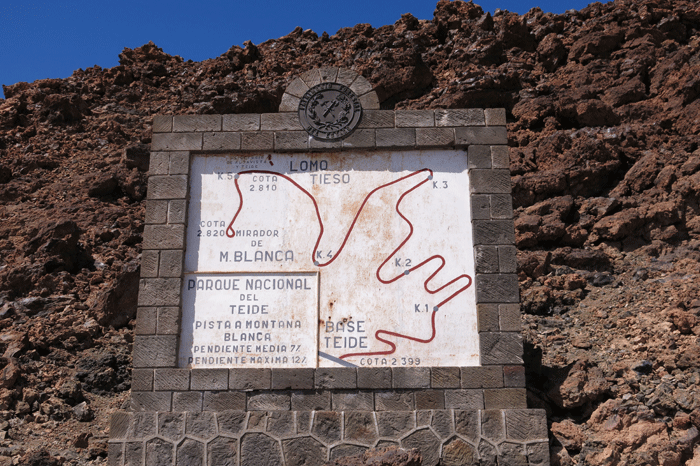 The start point at 2,399 m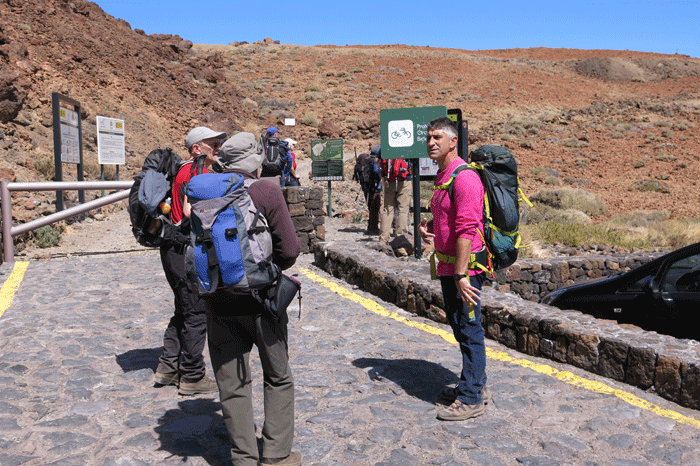 Cao explaining the route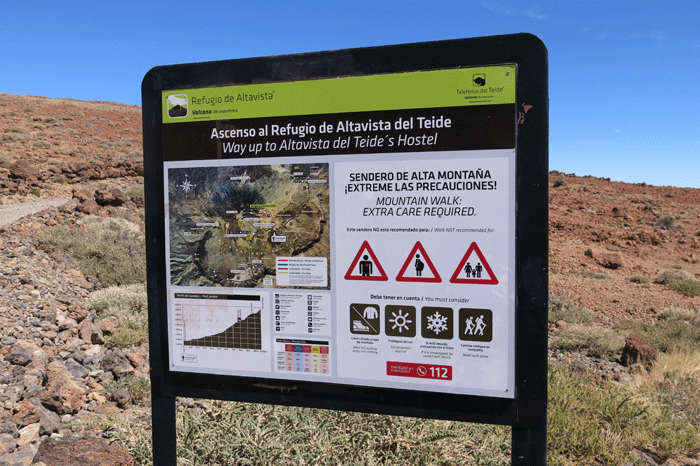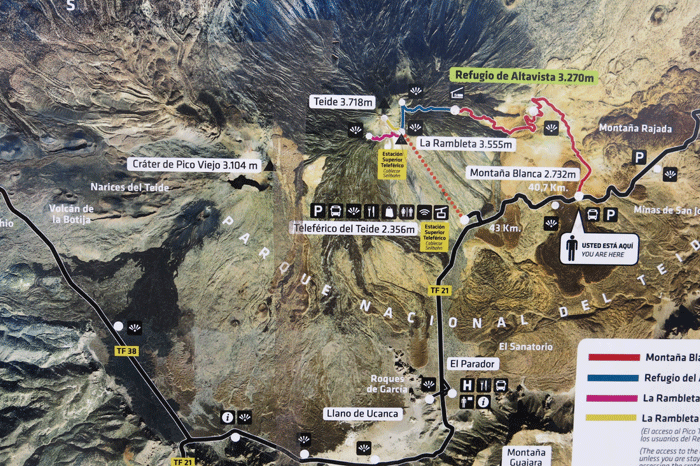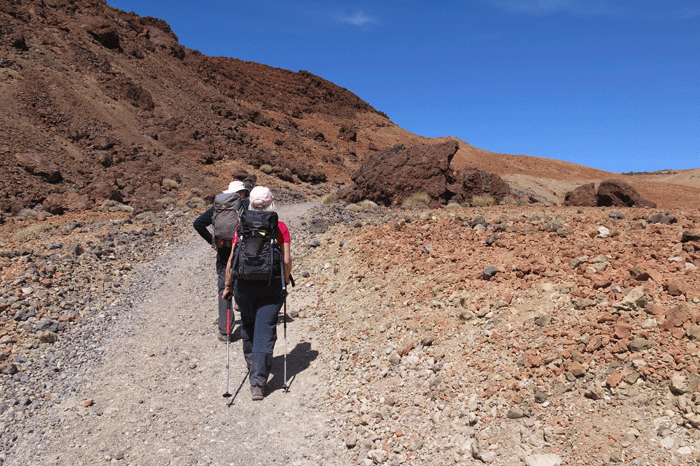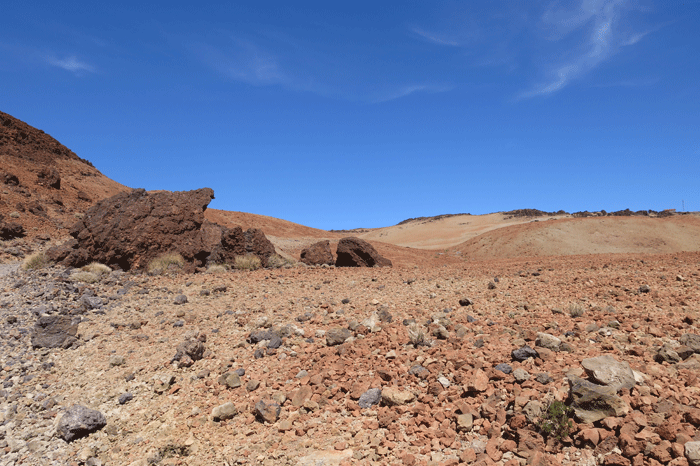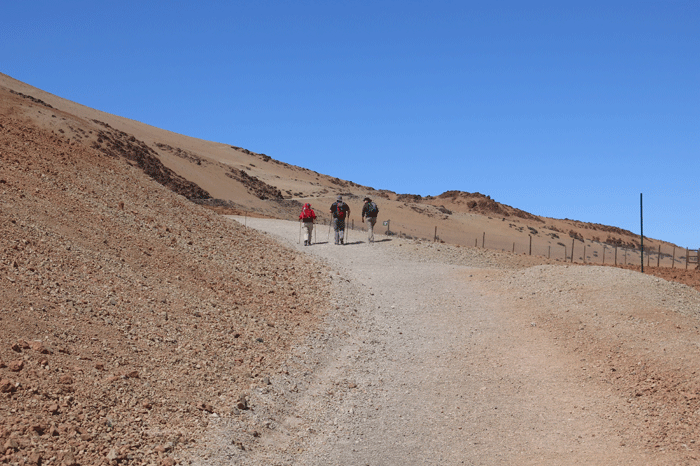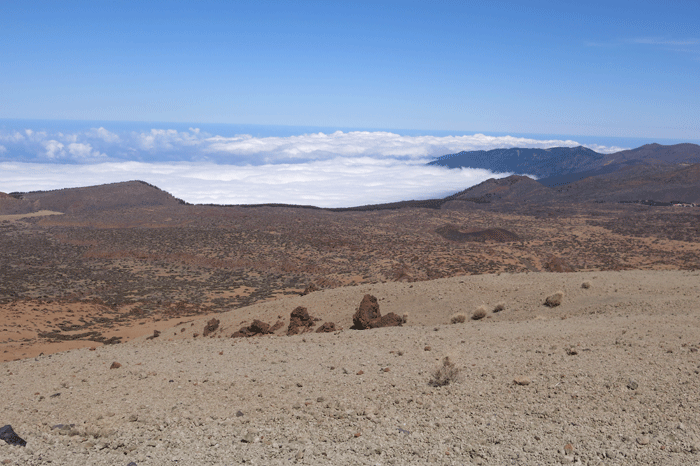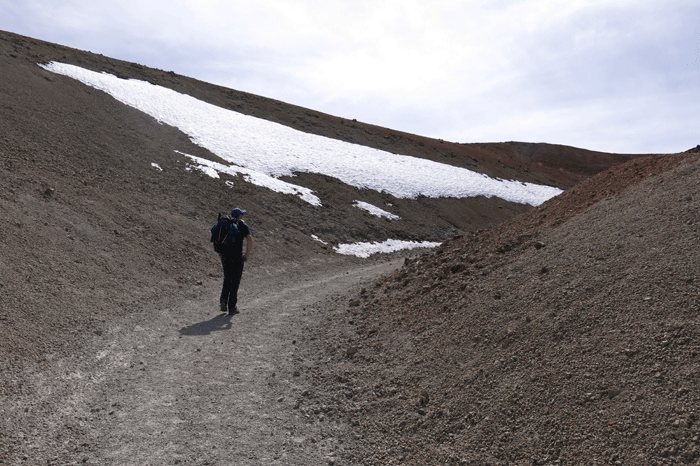 Snow remaining in some places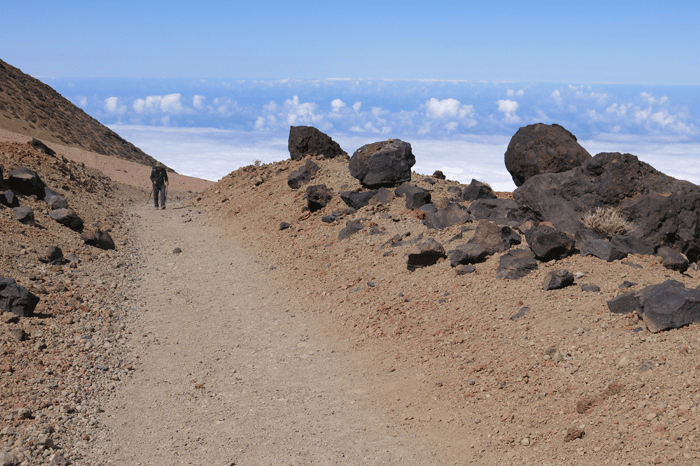 Huge boulders thrown out by the volcano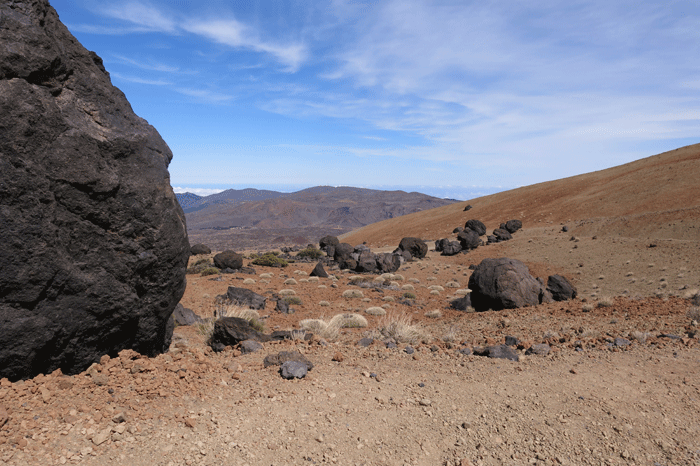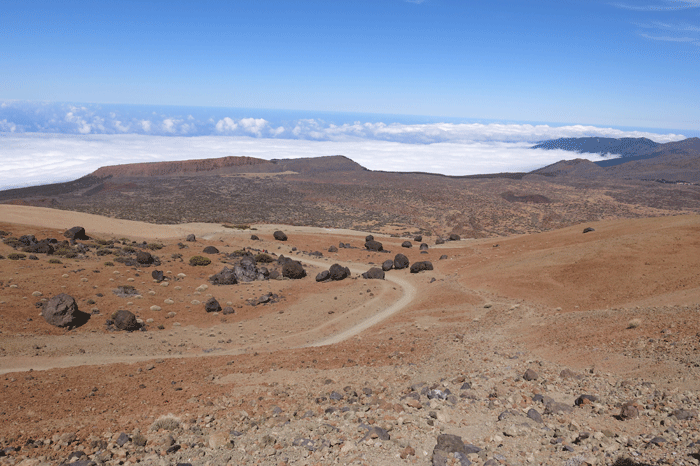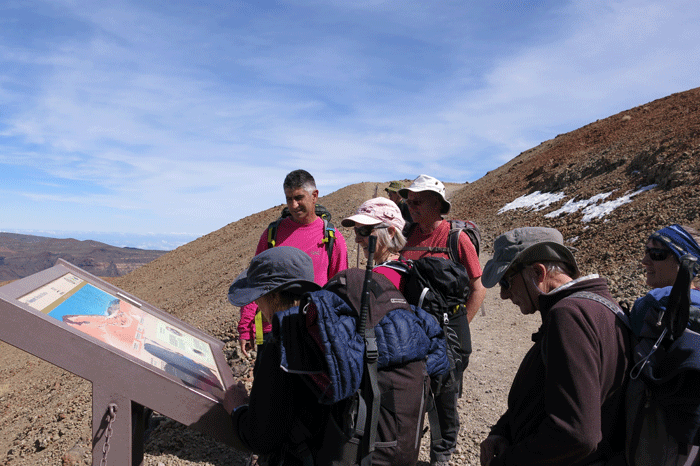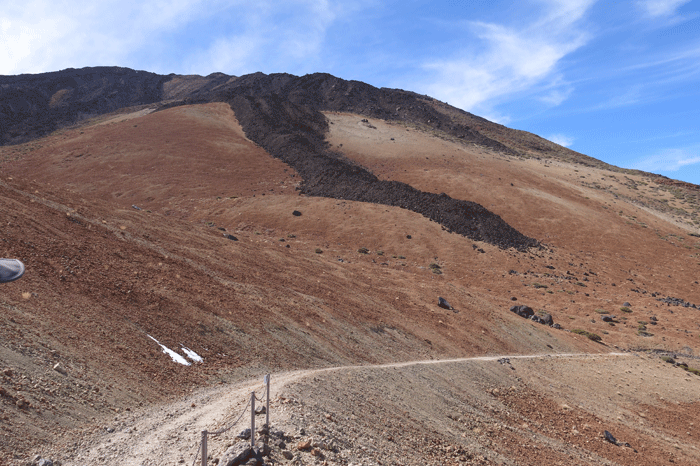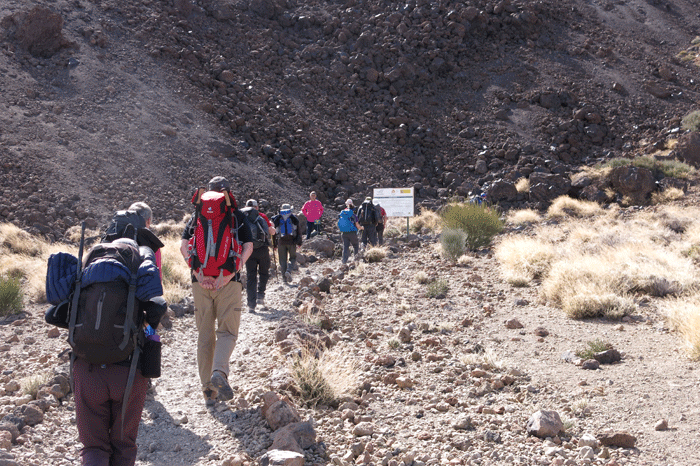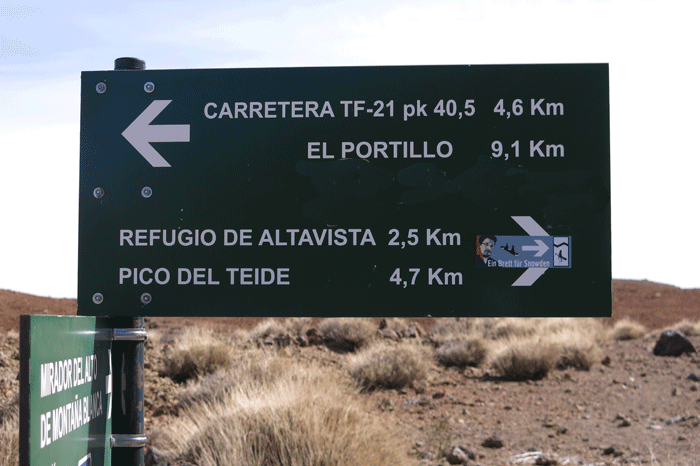 Only 2.5 km to the refuge from this point, but the path steepens considerably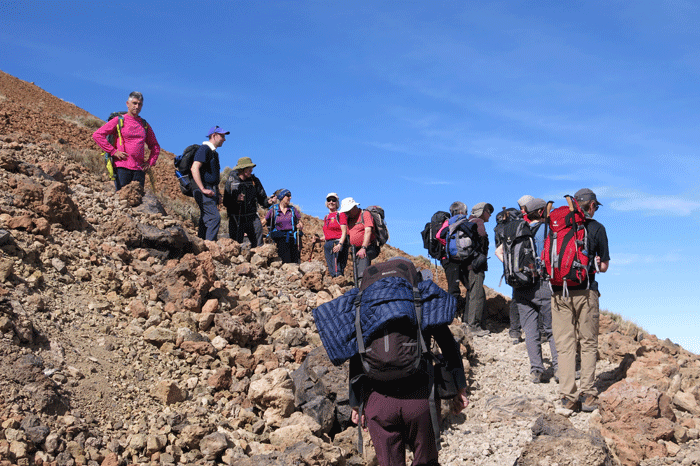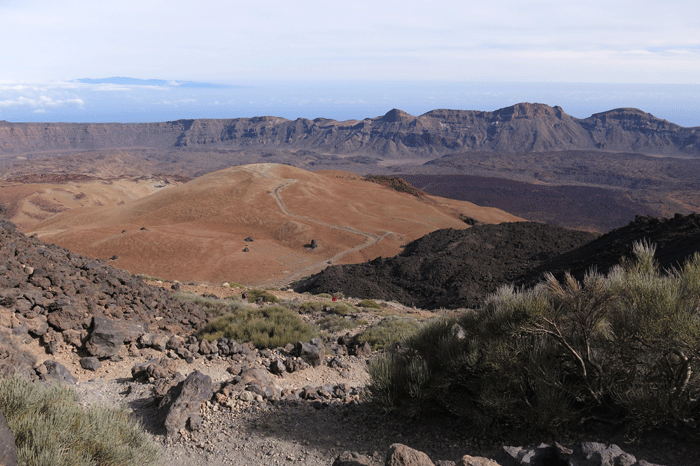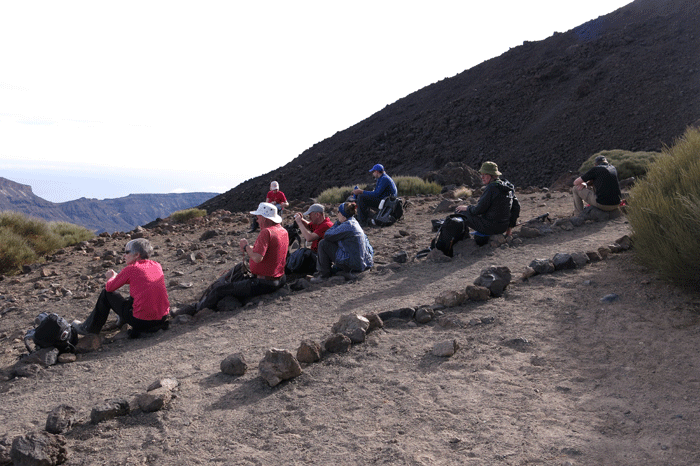 Whilst the group stopped for food and drink I was able to carry on at my own pace.
Psychologically it was easier to be ahead of the group than to be 50 yards behind all the time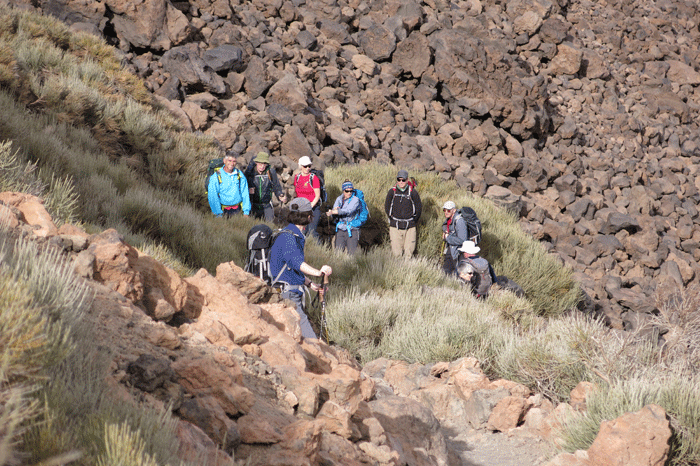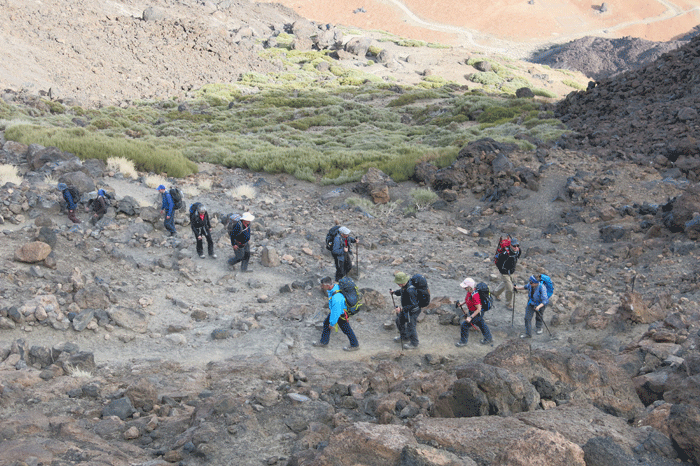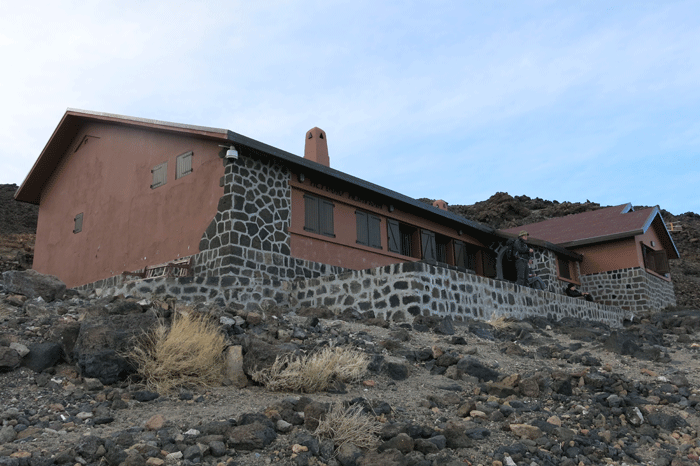 The Altavista Refuge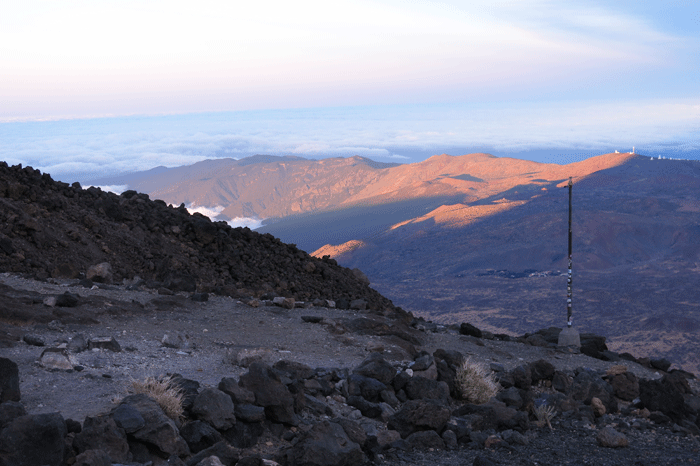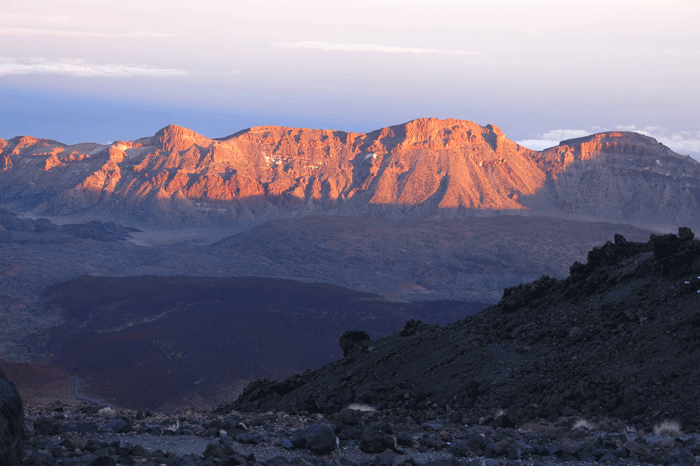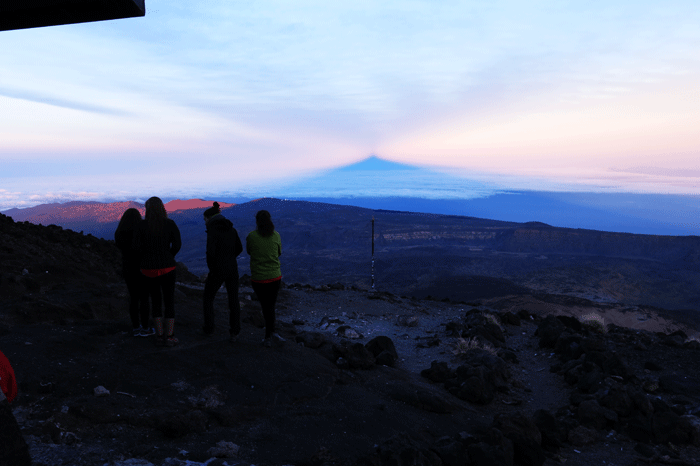 The shadow of Pico Teide on the clouds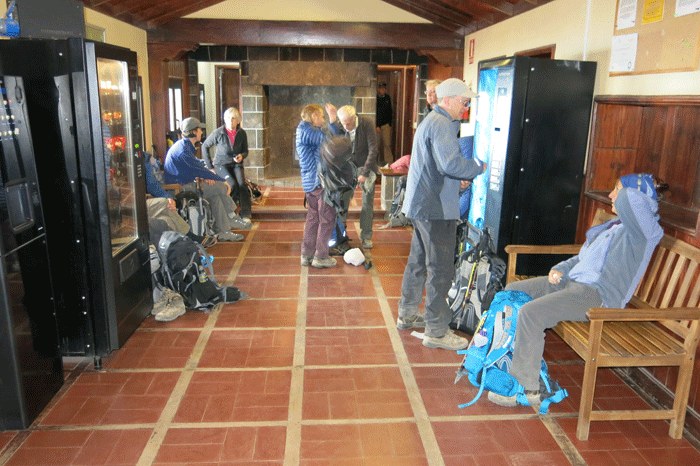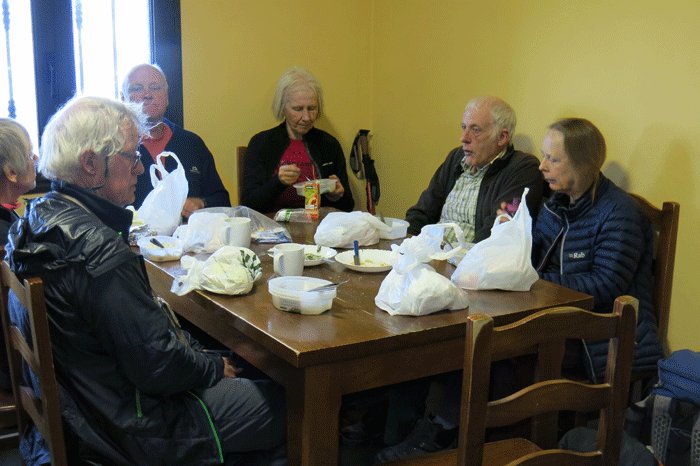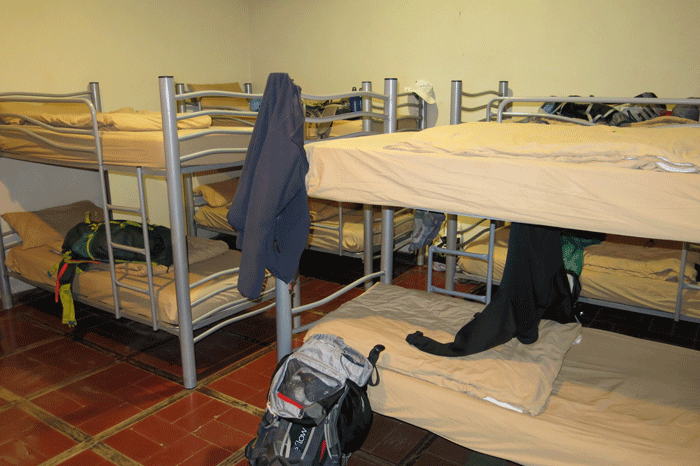 The dorm