Friday 10th March 2017
KE Adventure Travel Trip Notes

After breakfast we have a short transfer (40mins) to Igueste where we enjoy another day of spectacular walking in the area of Anaga. The village of Igueste, situated in a dramatic ravine of laurel trees as far as the eye can see, was the legendary home of Tenerife's most famous pirate Cabeza de Perro "Dog's Head" The island still tells tales of his countless attacks on ships loaded with treasures from the Caribbean, and with its hidden coves and isolated beaches, you could be straight out of a scene of Pirates of the Caribbean! We are walking on one of the most fertile valleys on Tenerife, an area where mango, avocado and papaya all grow in abundance. After exploring the village we ascend up the valley to the old abandoned hill town of Las Casillas (600m). Located on a spectacular ridge, Las Casillas offers some lovely examples of old rural architecture and superb views of the surrounding valleys. From here we ascend to the ravine of Antequera, where if we are lucky we may spot some Anaga goats along the way as we're heading down to the beach. Today we will enjoy a wonderful picnic lunch on the beach before boarding a boat back to Santa Cruz, a fitting end to our pirate and secret coves walking day! This evening we will regroup for dinner on our last evening to round off an unforgettable week.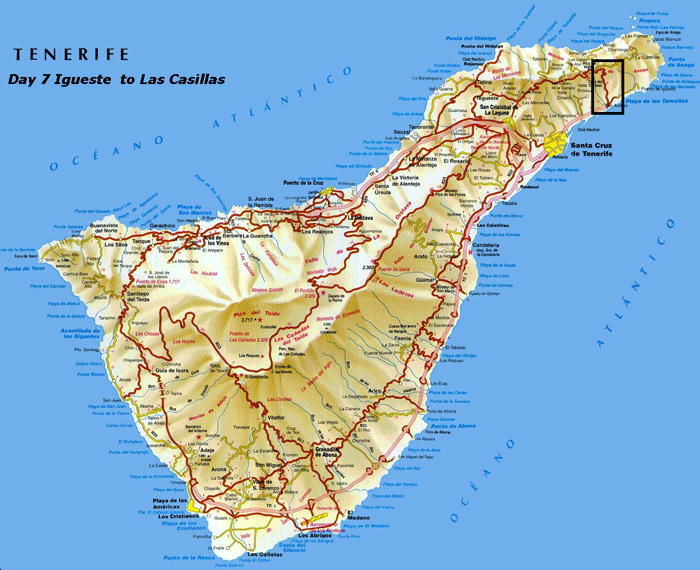 | | | | |
| --- | --- | --- | --- |
| | Garmin GPS Data | | |
| | Distance | 5.81 km | |
| | Elapsed Time | 2 hrs 44 mins | |
| | Ascent | 66 m | |
| | Descent | 683 m | |
| | Maximum Elevation | 635 m | |
| | Minimum Elevation | 17 m | |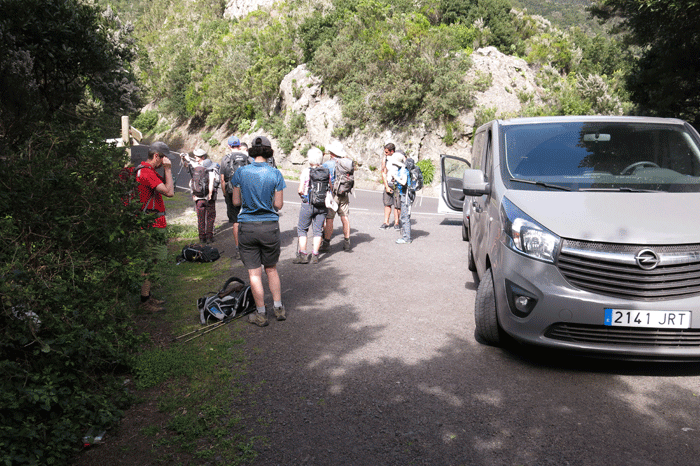 The start point, near Lomo de las Bodegas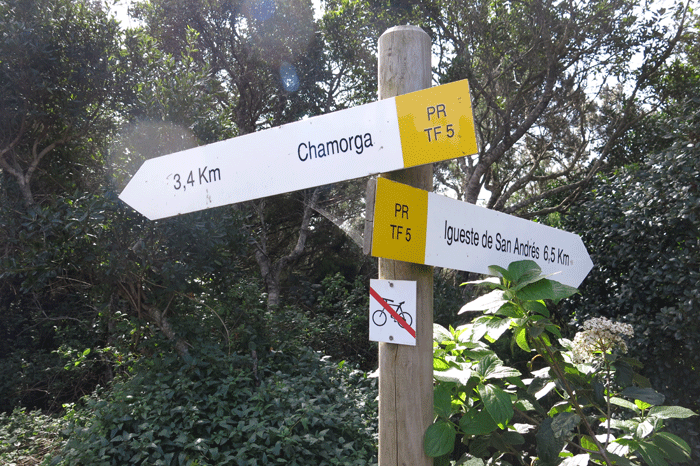 Along the PR TF5 heading towards Igueste de San Andrés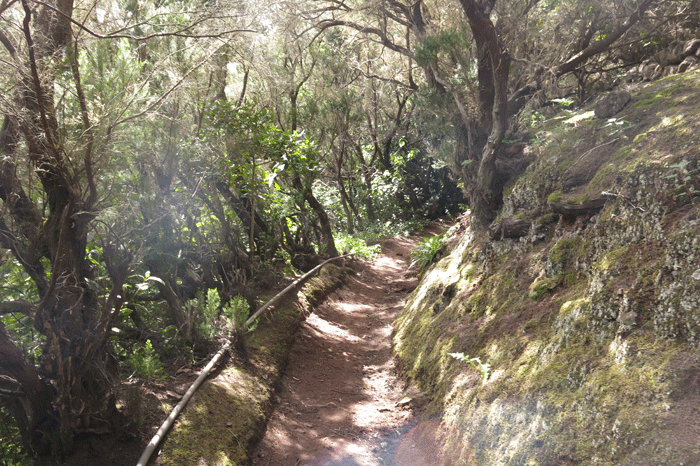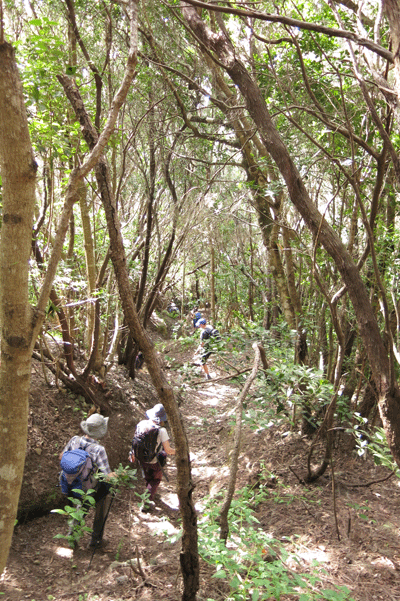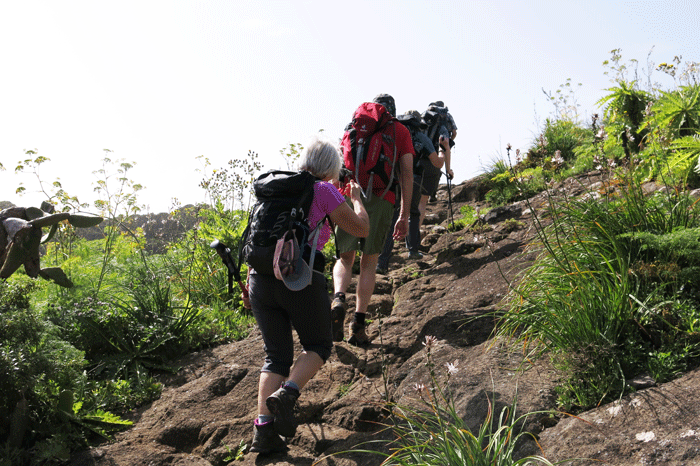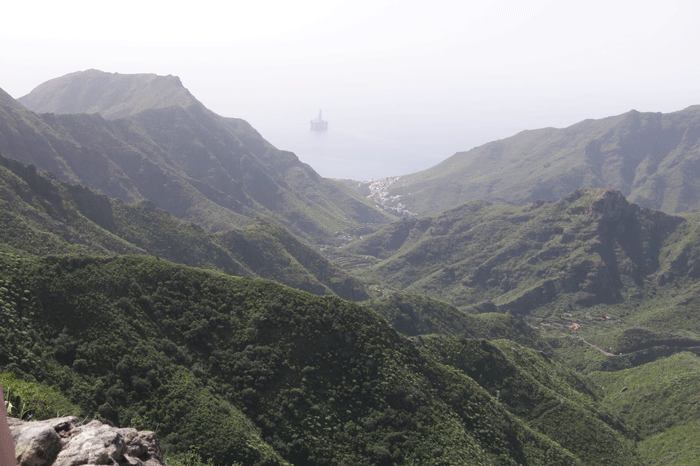 First glimpse of the coastline. Igueste de San Andrés
People actually live in this isolated spot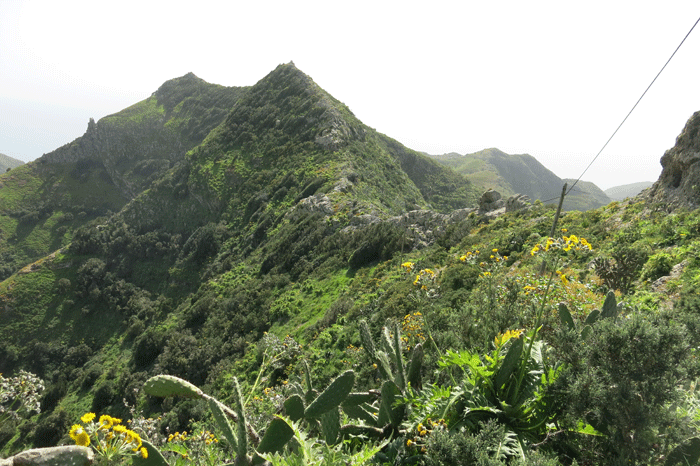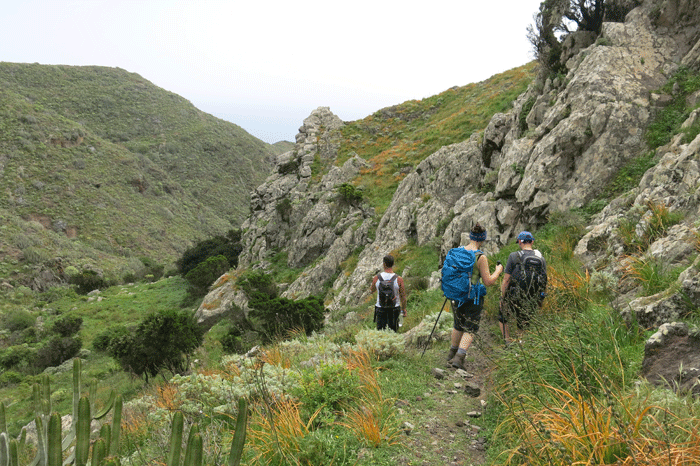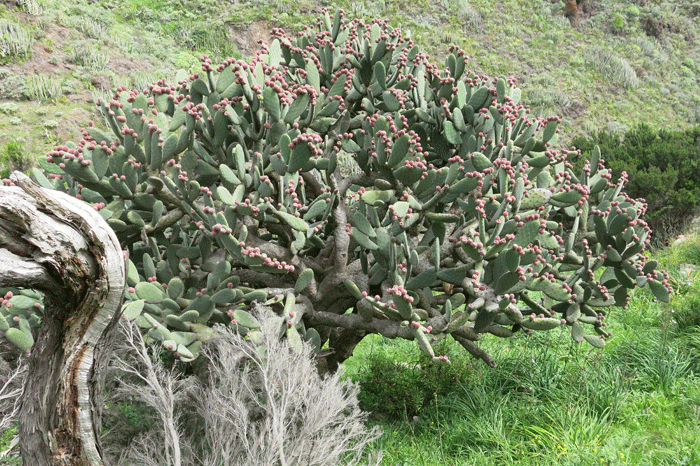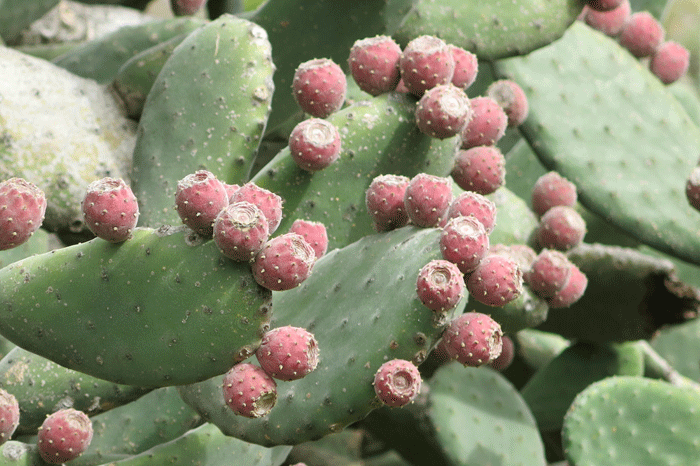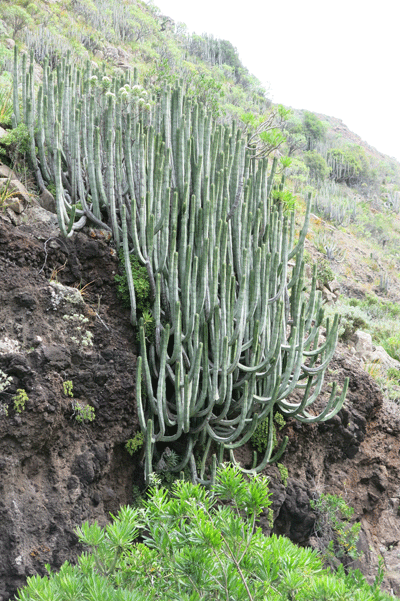 Cardons
| | | |
| --- | --- | --- |
| | In shape, cardons (Euphorbia canariensis) look curiously like candelabras adorning the south and the hillsides of Tenerife, which is where they are most abundant. These shrubs have spikes on their stalks and a striking bright red fruit sprouting from the tip in spring and summer. This species is endemic to the Canary Islands and shares its habitat with the tabaiba, which is another native plant in the archipelago | |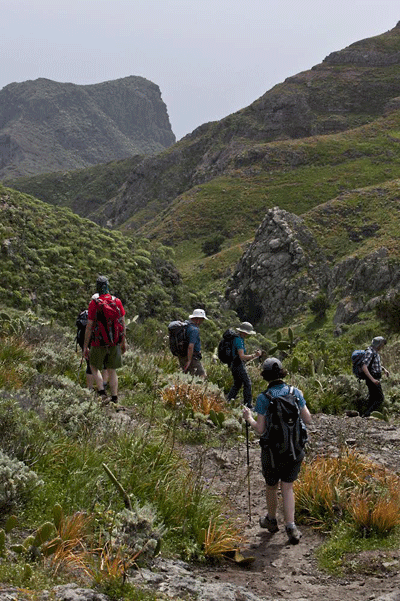 (Photo: Anaga Experience)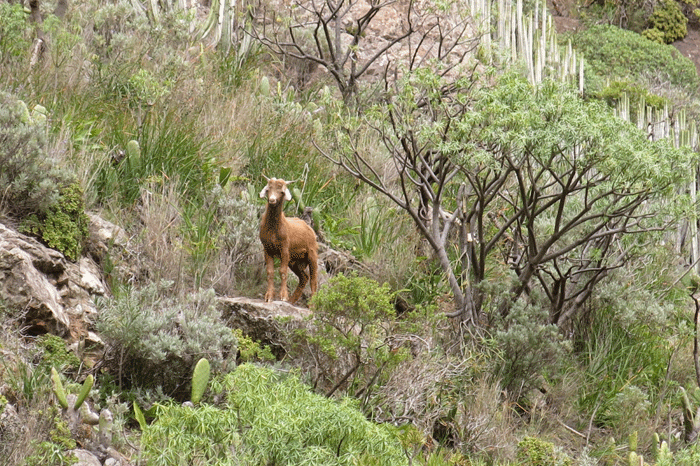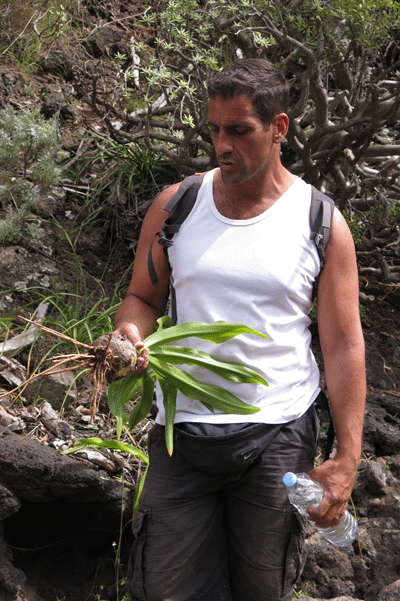 Aaron showing us an old style onion plant no longer cultivated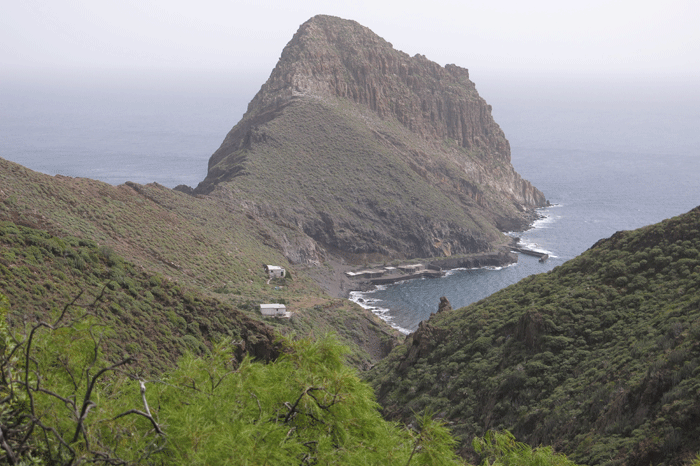 Playa de Antequera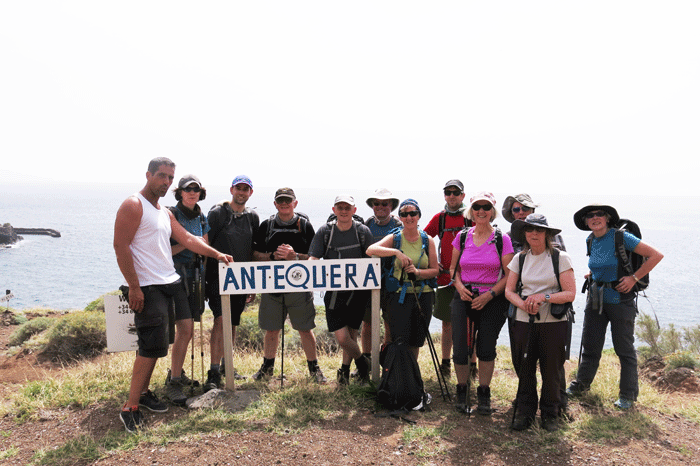 L to R: Aaron, Sarah,Richard, Mick, Steve, Matt, Kay, Robert, Fiona, Warren, Angela and Sandra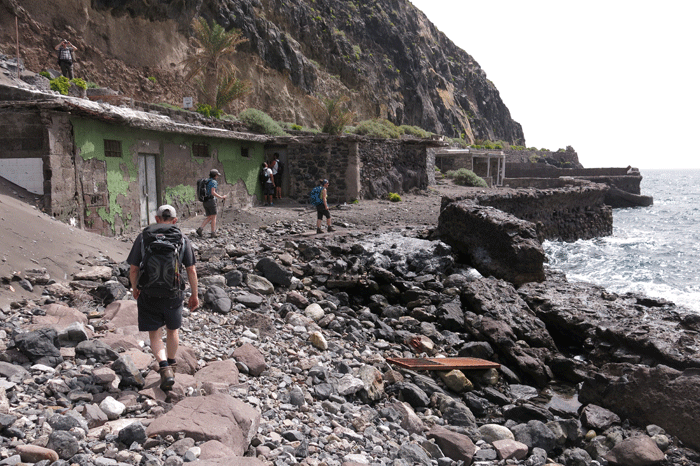 The old port area where Aaron has a lock up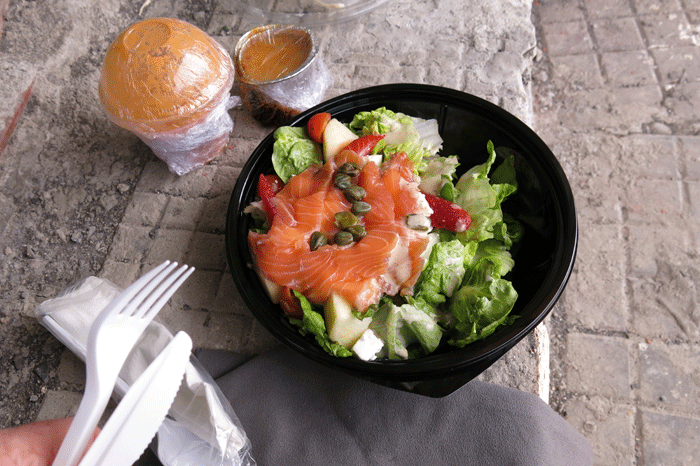 The best lunch of the week?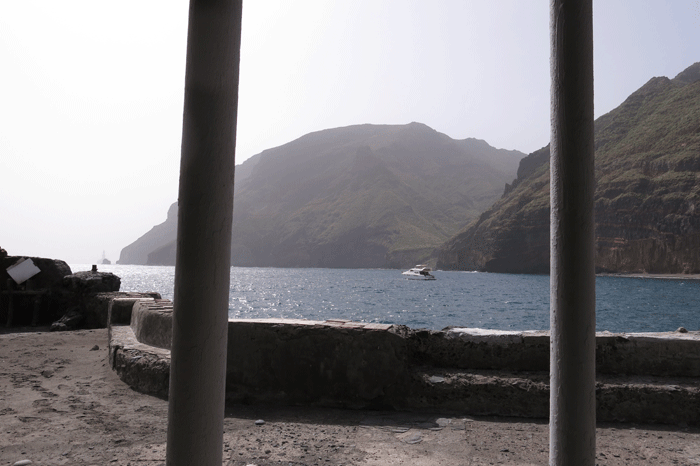 The view from my shady nook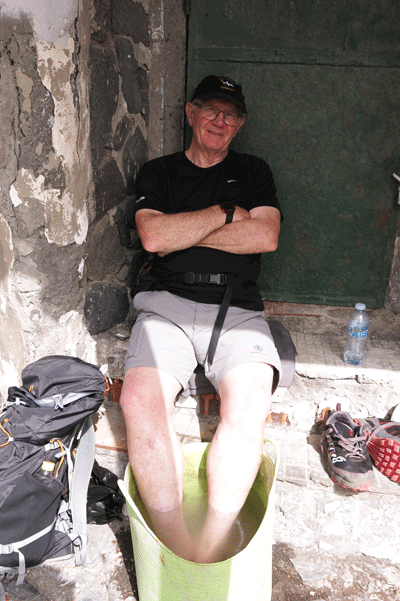 How kind was Aaron! Providing cold sea water to try to
reduce the swelling in my right ankle!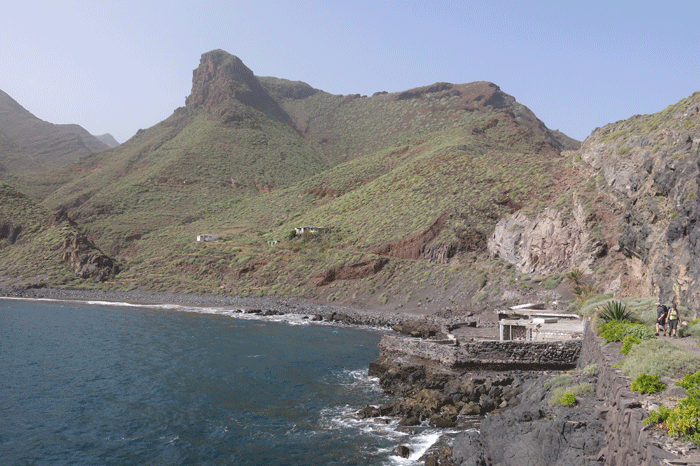 The beach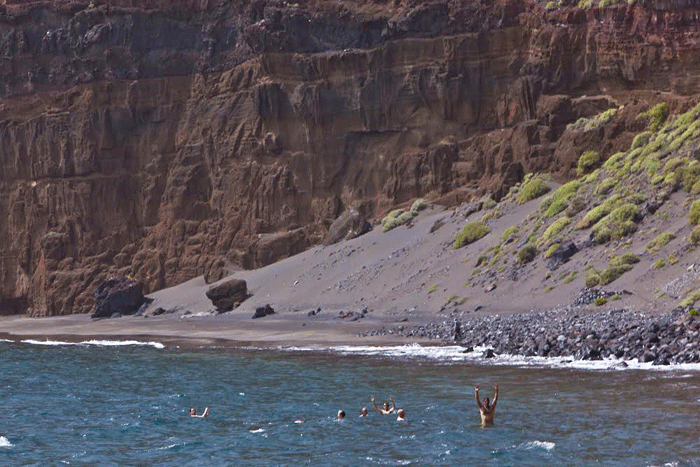 The group having a swim (Photo: Anaga Experience)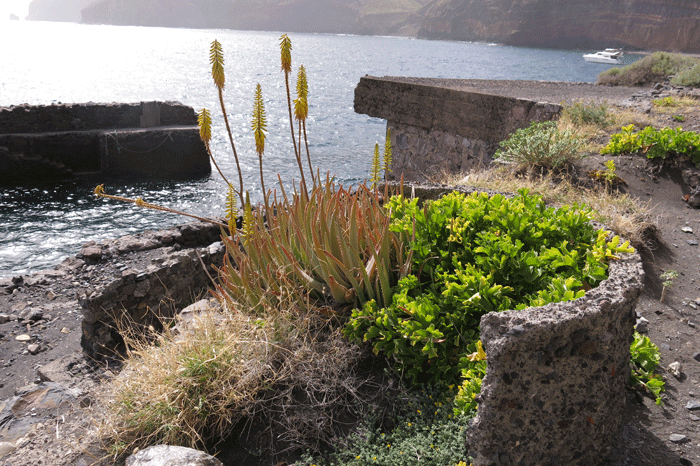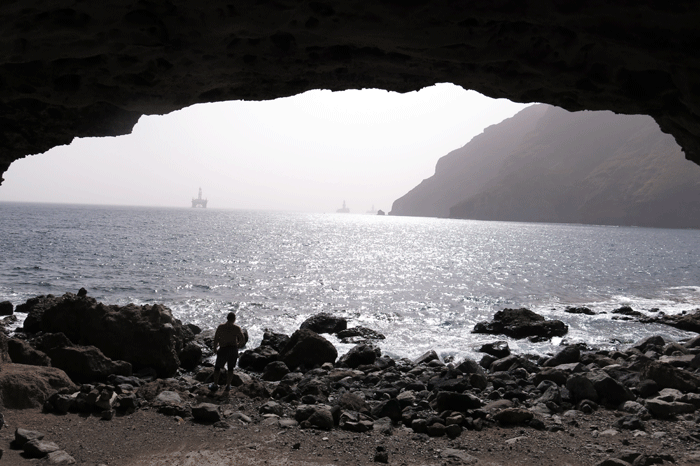 Waiting in the cool of the cave for the boat to pick us up at 4 p.m.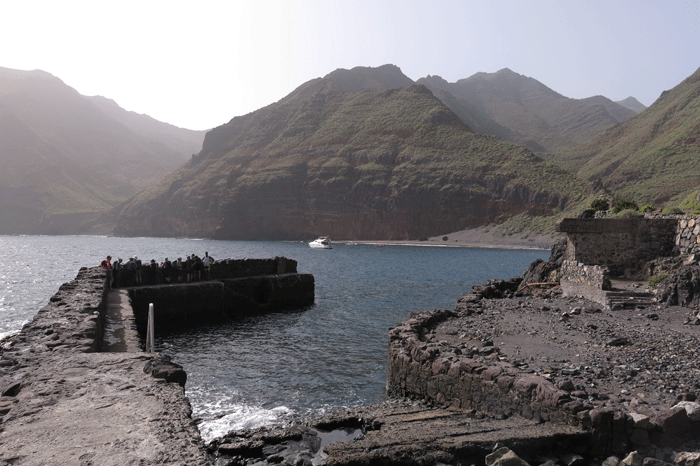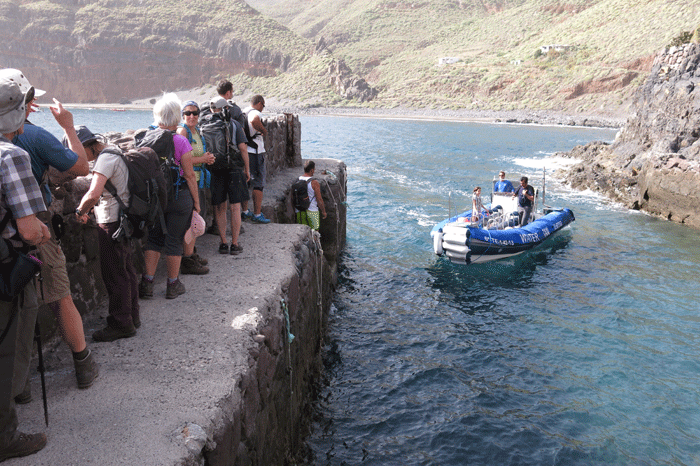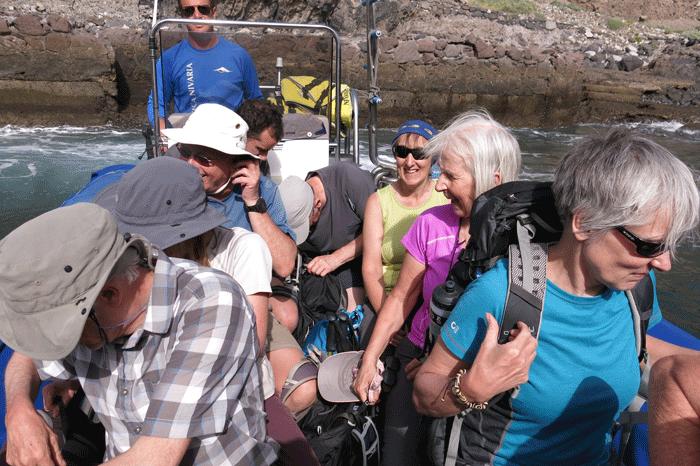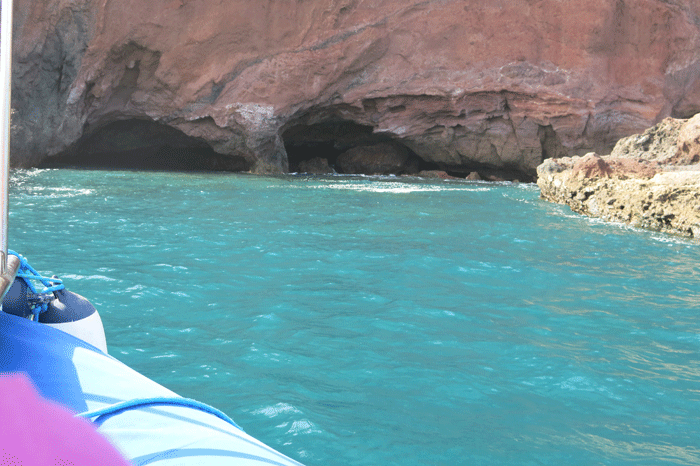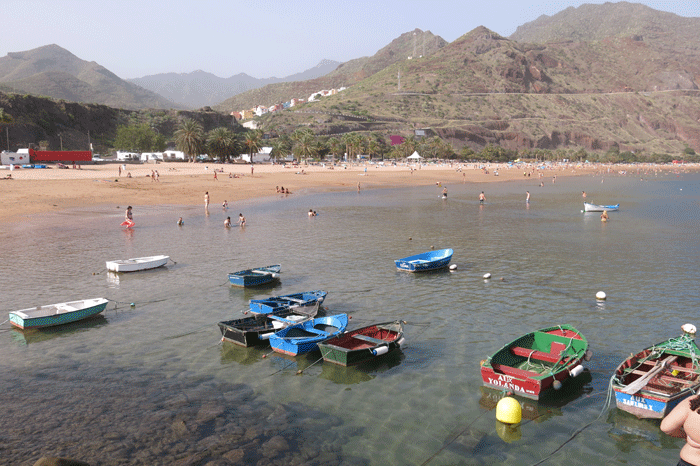 Returning to Santa Cruz via Las Terasitas beach

Farewell dinner at Los Pinchitos Restaurant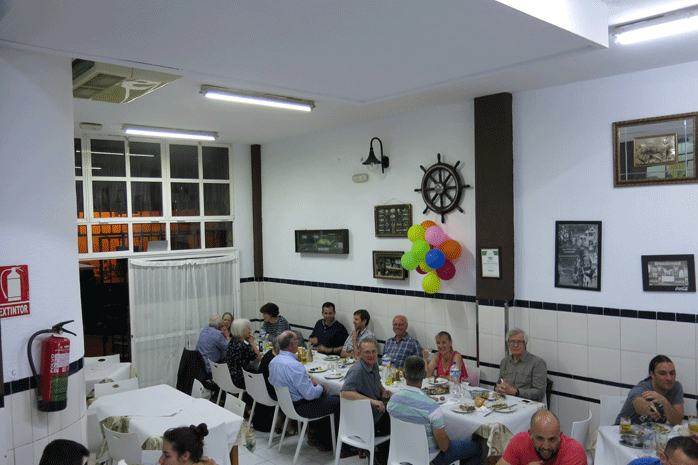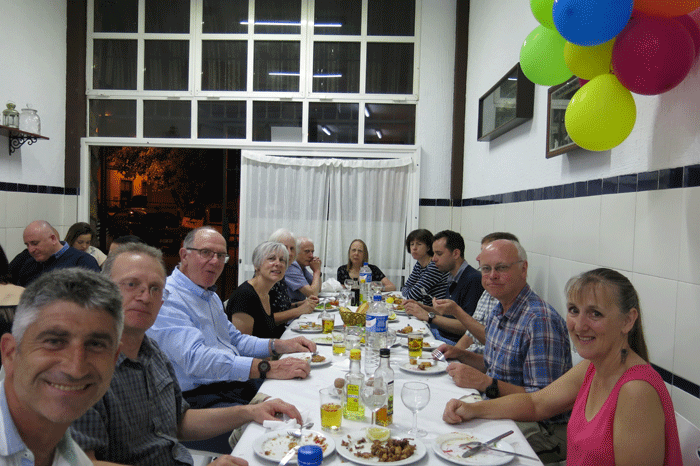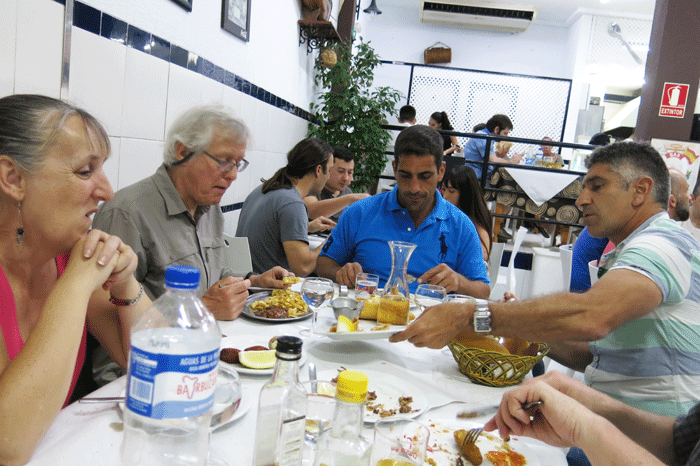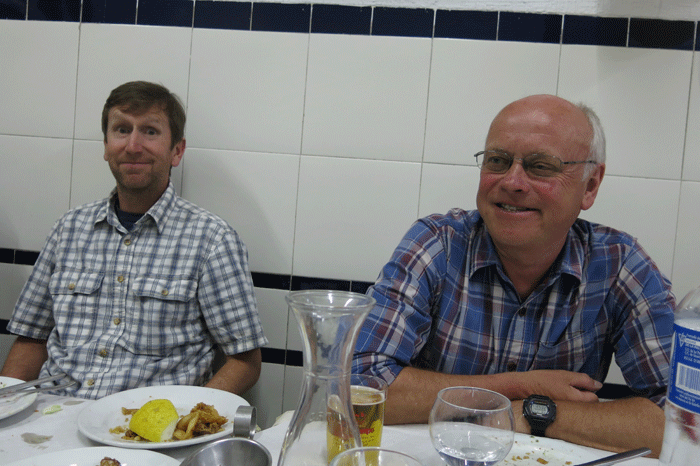 Robert and Matt